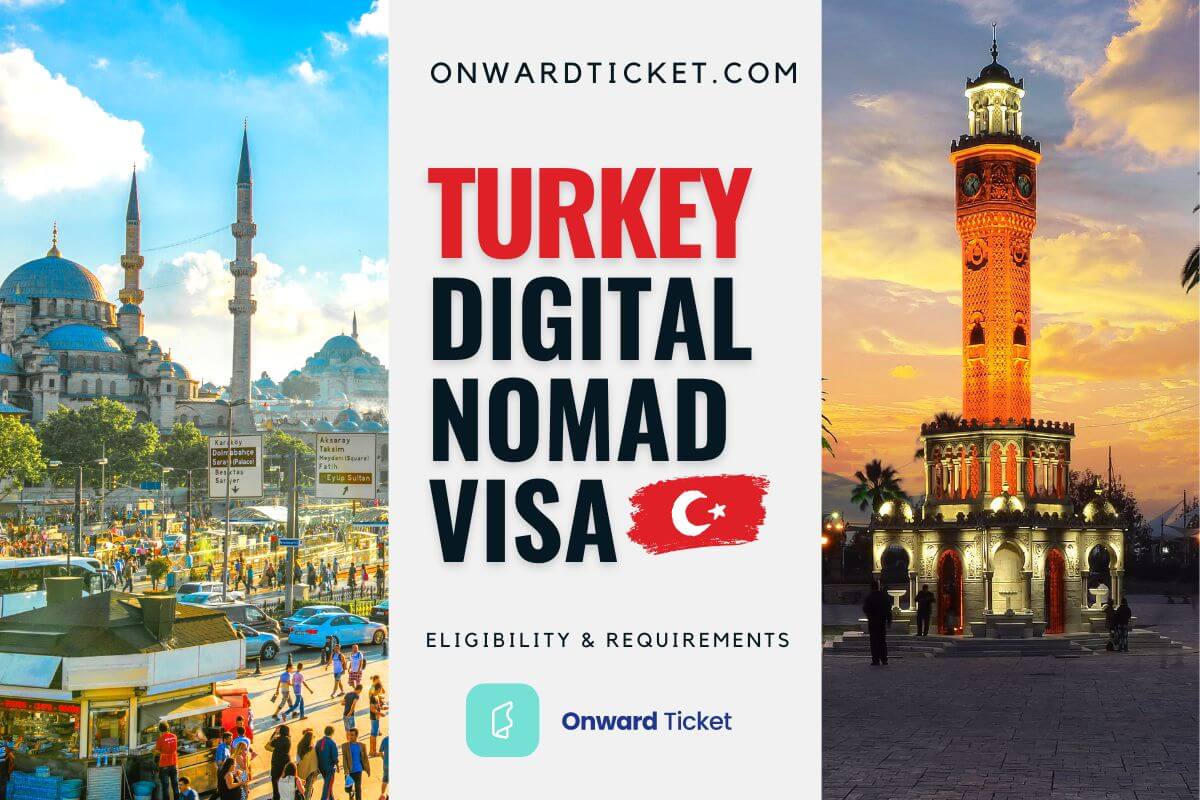 Enjoy scenic beauty and culinary delights thanks to Turkey digital nomad visa.
The country has recently risen as a hub for digital nomads thanks to the thriving co-working spaces.
If Europe's affordability is on your radar, Turkey stands out.
But you will have to look out for the visa dynamics, as there is no specific Turkey digital nomad visa.
Turkey Digital Nomad Visa – Key Points Explained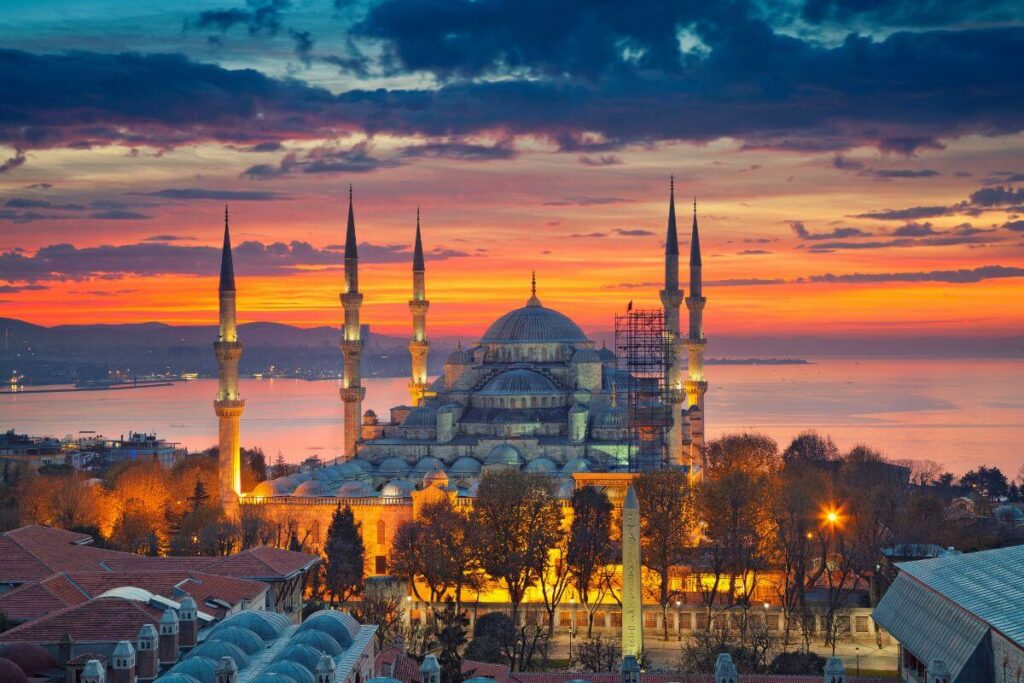 Firstly, let's debunk a common myth : there is no specific digital nomad visa for Turkey.
So, what options do you have ?
If you hail from the EU/EEA, a 90-day stay is permissible without a visa. Post this period, you will have to acquire a residence permit.
For others, a visa application is necessary. Most lean towards the Turkish Residence Permit, that allows a longer stay under varied intents like employment or education.
Though Turkey doesn't offer a dedicated digital nomad visa, its residence permit will allow you an extended stay as well as banking, property procurement and more.
Is It Hard To Get Digital Nomad Visa For Turkey ?
Even if Turkey doesn't have its own digital nomad visa, you should have no difficulty applying for a residence permit.
Unlike some other countries that offer digital nomad visas, Turkey's residence permit is straightforward and digital nomads find the transition smoother.
This ease places nomad turkey prospects in an appealing light.
Digital Nomad Visa Turkey Types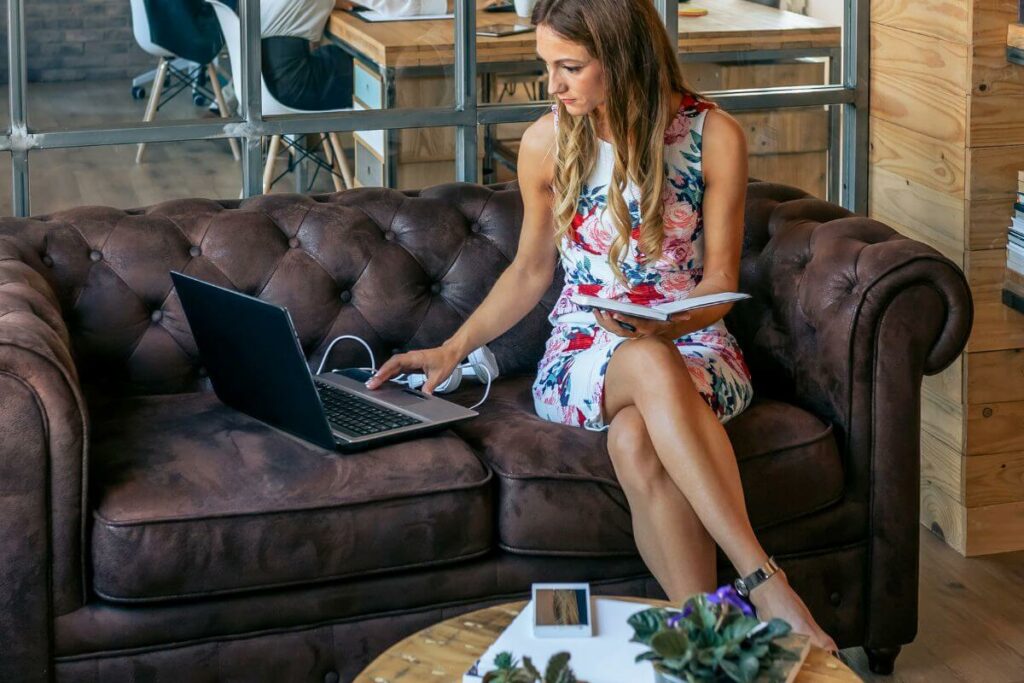 While Turkey doesn't have a specific Turkey digital visa tailored for digital nomads, it does offer several residence permits that can cater to the needs of nomads and freelancers.
Here's a small rundown :
Turkey Short-term residence permit : a versatile option that caters to purposes like scientific research, business establishment, training programs, education, tourism, medical treatments and Turkish courses, to those from the Turkish Republic of Northern Cyprus. It is valid for up to two years.
Family residence permit : designed for foreign spouses of Turkish nationals and their dependent children. It ensures that the sponsor can financially support the applicants. Validity stretches up to three years.
Student residence permit : ideal if you're pursuing education from primary to doctoral levels in Turkey. The duration aligns with the study length.
Residence permit long-stay visa Turkey : for you if you've continuously stayed in Turkey for a minimum of eight years. This permit has indefinite validity.
Turkey Digital Nomad Visa Requirements & Eligibility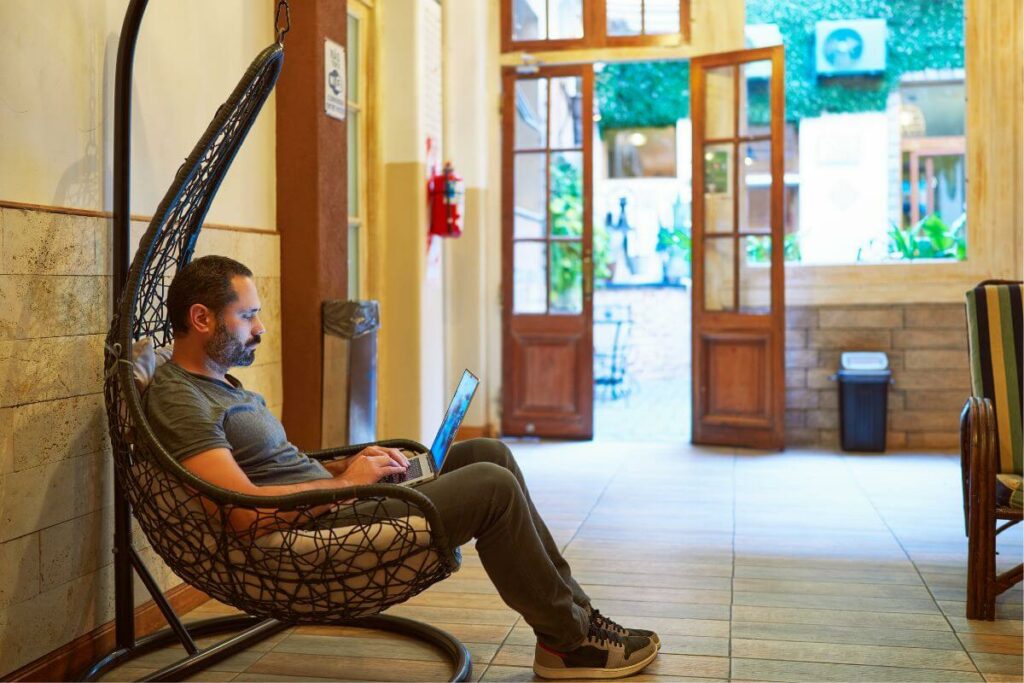 Yes, Turkey's allure for digital nomads is undeniable.
But while there's no dedicated digital nomad visa, you will have to fully understand the eligibility and requirements before you apply for a long term residence permit.
E-Visa application : before even thinking of longer stays, you have to secure an e-visa. You can do so online by filling out a form and paying a designated fee.
Passport validity : as a basic immigration rule, ensure your passport is valid for your intended stay and has some additional buffer.
Financial self-sufficiency : you have to demonstrate financial stability. Whether you're living in Turkey as an American or from other nationalities, you're expected to have sufficient funds. A bank statement indicating resources of at least $550 (500 €) for each month of your stay is expected. For example : if you're planning to stay there for six months, you should have at least $3300 or 3000 € in your bank account.
Accommodation proof : be it a lease or a rental agreement, evidence of a secured place of residence in Turkey will be asked.
Travel insurance : ensure your medical insurance covers the entirety of your stay in Turkey. This health insurance will both protect yourself and align with the country's regulations.
Work permit clarification : for digital nomads, it's a relief that no work permit is mandated. But that only holds if you aren't engaging in taxable services in Turkey or collaborating directly with Turkish citizens.
Turkey Remote Work Visa Income Requirements
You will absolutely have to prove financial stability. Turkey's immigration policies mandate that remote workers demonstrate their ability to sustain themselves throughout their stay.
In order to get granted a residence permit for remote work, you must provide evidence of consistent income.
This will be validated through bank statements showcasing at least $550 (500 €) for each month you plan to reside in Turkey.
So basically, if you're planning to stay in Turkey for twelve months, you should have at least $6600 or 6000 € in your bank account.
Apply For Digital Nomad Visa for Turkey With These Documents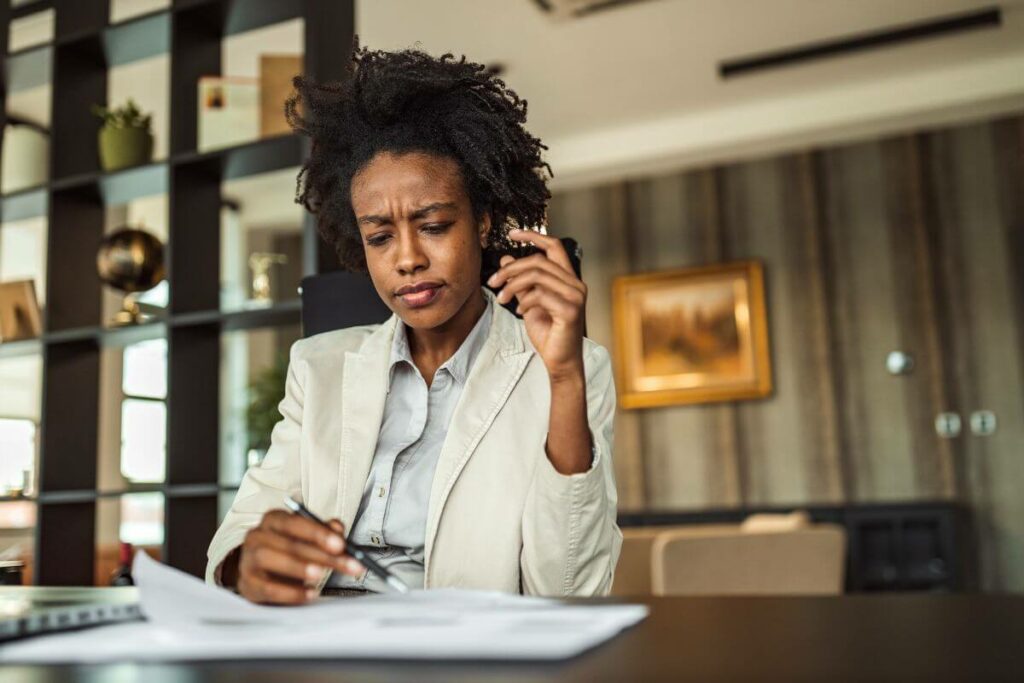 Along with these requirements, you will have to fully comply with all required documents asked by the embassy.
These documents required include :
Residence permit application form : a fully completed application form detailing personal and travel information.
Biometric photographs : four recent passport-sized photos that meet biometric standards.
Original passport : must be valid throughout your stay, preferably with additional validity months for safety.
Notarized passport copy : an authenticated duplicate of your passport or travel document.
Proof of income : financial records, like bank statements, that confirm you have at least $550 (500 €) for each planned month in Turkey.
Travel insurance certificate : A medical insurance policy that covers your entire stay in Turkey.
Turkey Digital Nomad Visa Application Process Step By Step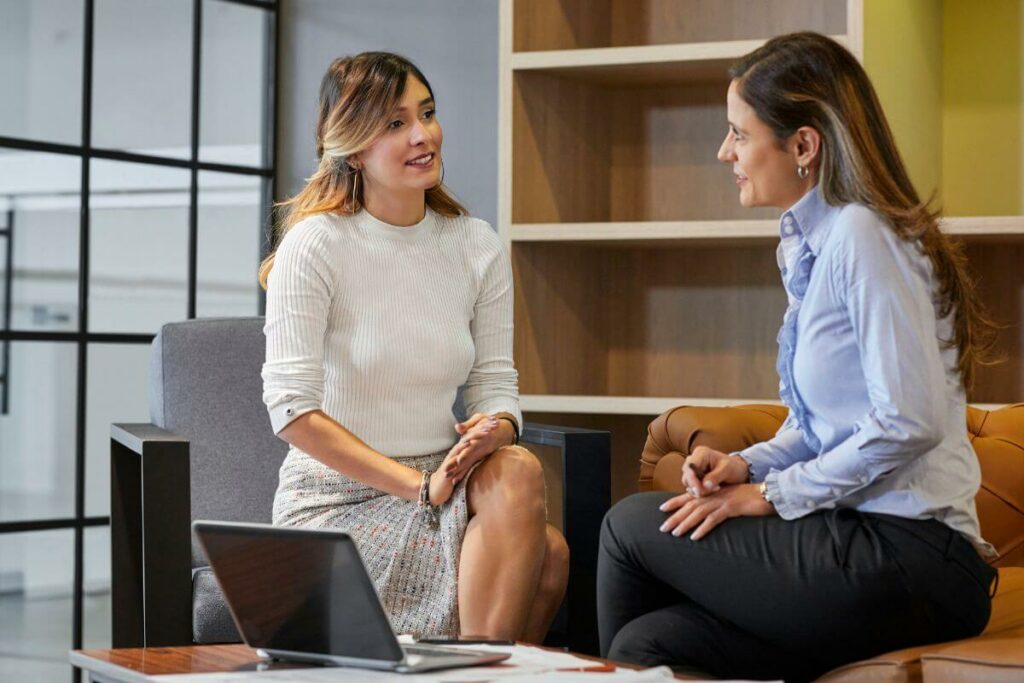 To apply for a digital nomad visa in Turkey (or the closest equivalent, the Turkish Residence Permit), simply follow this step by step guide :
Make sure you're eligible : before you start the application, familiarize yourself with the requirements and ascertain your eligibility, especially concerning income and the type of residence permit that fits your intentions.
Book an appointment : proceed to the "Central Appointment System" portal on the same website. Here, schedule an appointment at the nearest Directorate General of Migration Management (DGMM) office.
Gather required documents : after booking your appointment, you'll receive a detailed list of necessary documents. Make sure you gather them as per the specifications.
Application fee payment : based on the type of permit you're applying for, there will be an associated fee. Ensure timely payment through the provided online portal. Keep a receipt of the transaction.
Attend the scheduled appointment : on the scheduled day, visit the DGMM office and present your documents. Answer any queries the officials might have.
Await decision : once you've submitted your application and documents, the DGMM will process your application. This might take some time, so be patient !
Receive the residence permit : upon approval, you'll be notified and provided with the residence permit. This document grants you the legal right to live and work remotely in Turkey.
Renewal Process Digital Nomad Visas In Turkey
Turkey offers a renewal process for its residence permits.
Remember to initiate this process well before your current permit expires. You will be asked for updated documentation and evidence of sustained income.
How Long Is Digital Nomad Visa For Turkey Valid For ?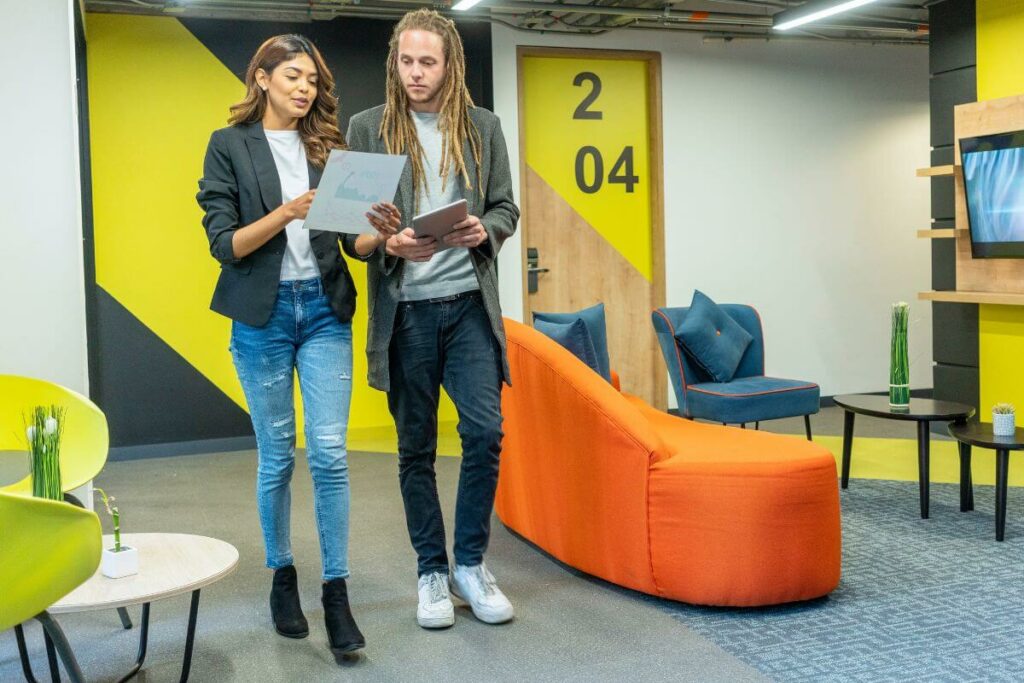 Instead of a specific digital nomad visa, Turkey provides various residence permits that cater to the needs of digital nomads.
The most commonly acquired, the short-term residence permit, is valid for up to two years, but the actual duration granted will depend on your circumstances and documentation.
The validity of these permits starts from the date of issuance, not from your entry date to Turkey. For long-term stays, look out for the long-term residence option that comes with indefinite validity.
Cost Of Digital Nomad Visa Turkey
It all depends on the digital nomad visa program in Turkey you're choosing :
Single entry visa / tourist visa : $50 (45 €). This is commonly used by tourists, but if you enter Turkey without the appropriate visa, you may face an added single entry fee of around $70.50 (64 €).
Transit entry visa : $50 (45 €). This visa is only for transiting through Turkey to other destinations.
Visa on arrival : $20 (18 €). Some nationalities are eligible to obtain a visa directly upon arrival at certain Turkish entry points.
Work visa : depending on the specific work permit being applied for, fees range from $140 (130 €) to $420 (380 €).
Student visa : the fee varies based on the educational institution in Turkey.
E-Residency visa : no specific fee is tied to this visa but you must provide evidence of adequate finances.
Turkey Digital Nomad Visa Tax To Expect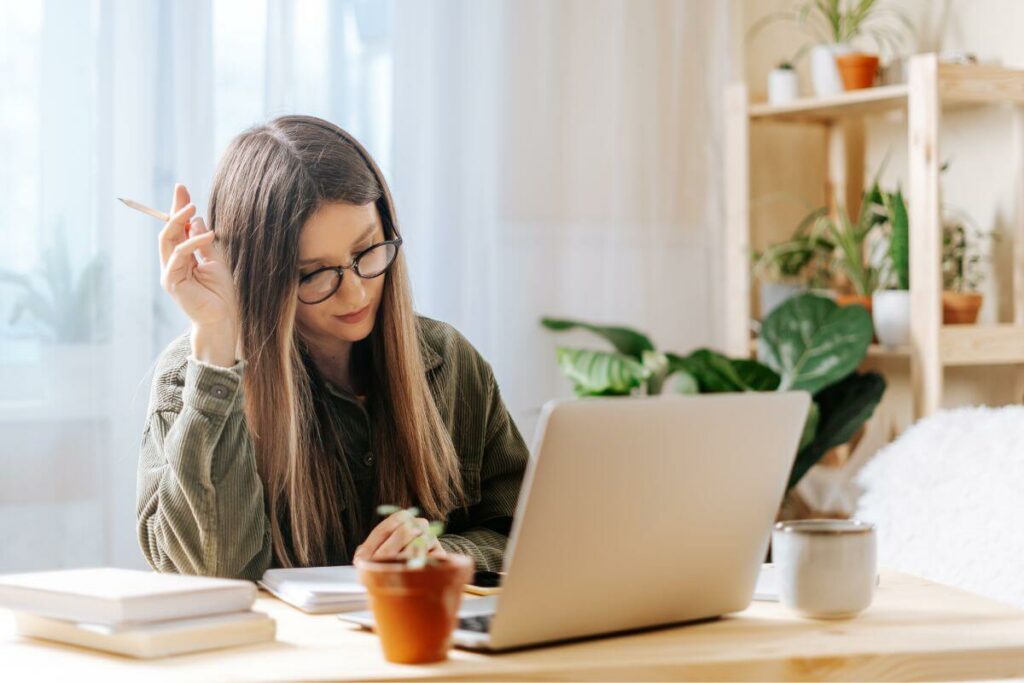 Here are the tax implications you have to understand before you apply to one of the Turkish digital nomad visa alternatives.
As a tourist, you're not subject to Turkish income tax. Taxes on your income are paid in your home country.
Even with e-residency, taxes for income earned from remote work are paid in the digital nomad's home country, not Turkey.
If you're traveling with a work visa and if you secure a job in Turkey, you'll be liable for Turkish income tax on the salary earned within the country.
How Long You Wait To Get Digital Nomad Visa For Turkey
If you apply to the e-visa on the E-visa portal, then you can receive approval in as little as 48 hours. This is the quickest method.
Other timeline applications will depend on the location where you apply.
Due to high demand, Istanbul comes with the longest waiting period, from 3 to 4 months from the application.
In Ankara, you can expect a somewhat quicker process, with an average duration of 2 to 3 months.
In Antalya and other smaller towns, the process is quite swifter, about a month or even less.
Bringing Family With You
If you secure a residence permit card, your spouse and dependent children can also apply for a residence permit.
Children coming with you can enroll in international schools or local Turkish schools.
Don't forget to subscribe to full medical insurance so your family will have access to Turkey's healthcare services.
Cost Of Living In Turkey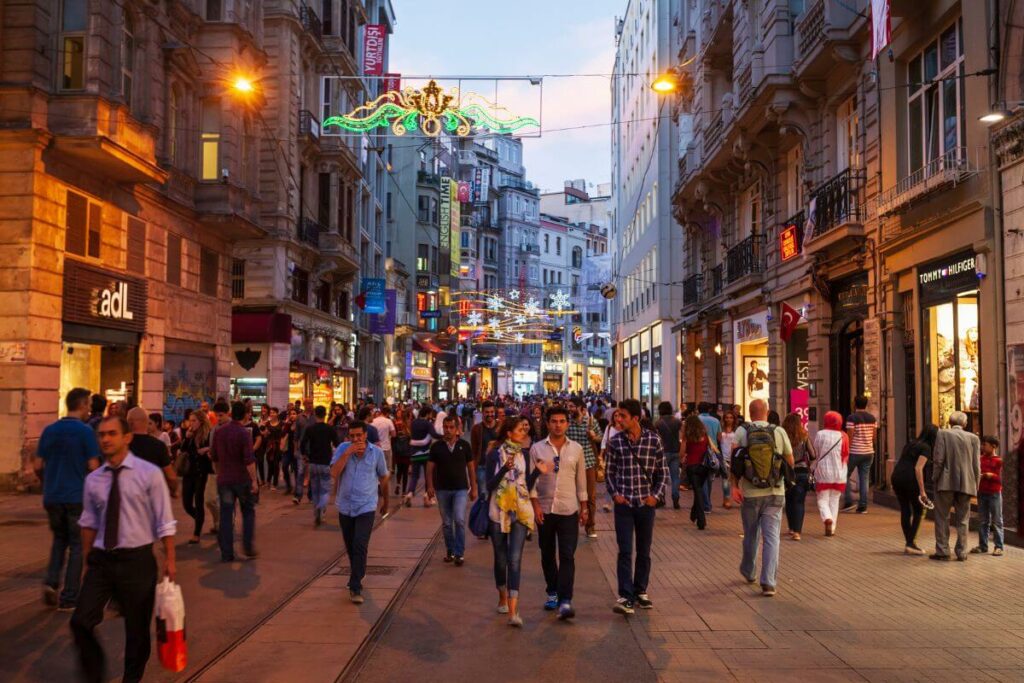 While its cities are pretty affordable compared to their Western counterparts, the cost of living in Turkey varies from one place to another.
Here's a wrap up about what to expect to pay during your stay as a digital nomad in Turkey.
| Accommodation | Cost |
| --- | --- |
| Rent | 200 to 300 € / $220 to $330 |
| Buy | From 30000 € / From $33000 |
| Hotels | 30 to 60 € / $33 to $66 |
| BnB | 20 to 50 € / $22 to $55 |
| Food | Cost |
| --- | --- |
| Restaurant | 10 to 20 € / $11 to $22 |
| Groceries | 100 to 200 € / $110 to $220 /month/pers |
| Fast Food | 3 to 10 € / $3,30 to $11 |
| Transports | Cost |
| --- | --- |
| Train | Around 10 € / $11 per 100km |
| Bus | Around 1 € / $1,10 per trip |
| Taxi | Around 1,5 € / $1,65 per km |
| Car rental | 30 to 40 € / $33 to $44 per day |
| Airplane | 40 to 100 € / $44 to $110 per national trip |
| Leisure | Cost |
| --- | --- |
| Day excursion | 20 to 50 € / $22 to $55 |
| Nightlife | 10 to 20 € / $11 to $22 |
| Museum / attractions | 2 to 8 € / $2,2 to $9 |
| Outdoor activities | 20 to 80 € / $22 to $88 |
You can also check the Cost of Living in Turkey here.
Is There Digital Banking In Turkey
Yes, Turkey has seen an important rise in the domain of digital banking.
Traditional banks like Garanti BBVA, İş Bankası and Akbank have made significant strides to offer comprehensive digital banking solutions. Newer entrants in the banking sector like Enpara by QNB Finansbank have also shifted the paradigm.
Those digital-only platforms provide a huge choice of online banking services.
So you will for sure be able to manage accounts, make transfers, apply for loans and access various financial tools with the convenience of a few clicks !
Which VPN Works Best In Turkey For Digital Nomads ?
As a digital nomad in Turkey, you might want to use a VPN for reliability and security purposes.
Among the top choices, ExpressVPN, CyberGhost and NordVPN consistently receive high accolades.
ExpressVPN stands out for its speed and strong encryption, CyberGhost for its easy access to restricted content and NordVPN for its extensive server list and advanced privacy features.
Those three VPNs have proven to effectively bypass regional restrictions and maintain stable connections.
Popular Digital Nomad Hotspots (Cities) In Turkey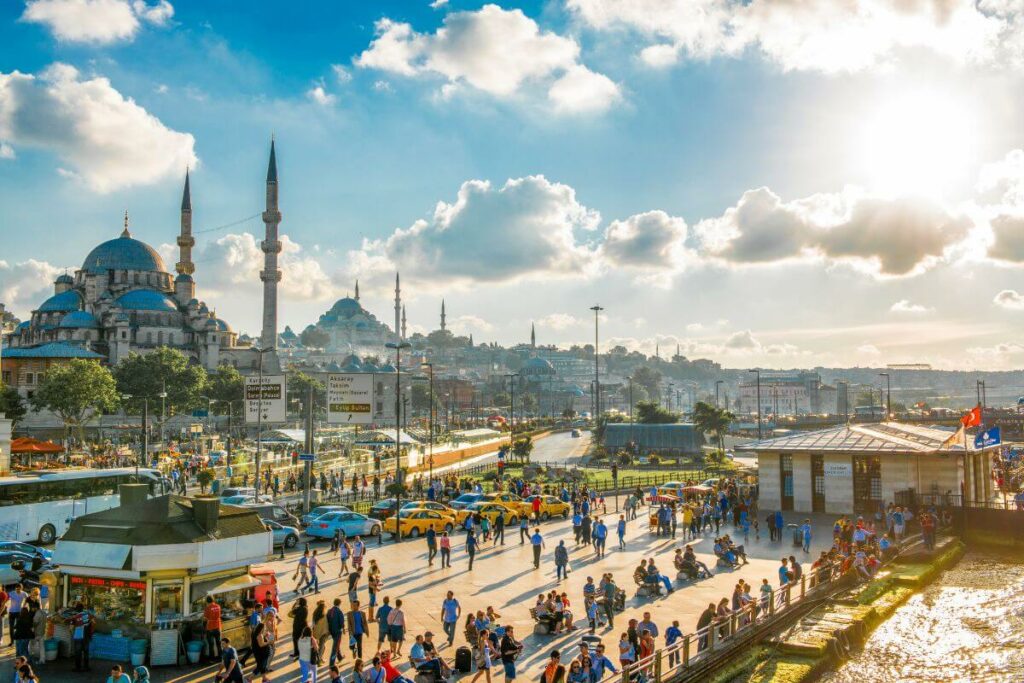 Here are some of the best digital nomad hotspots we could find in Turkey :
Istanbul – Digital nomads in Istanbul relish the city's blend of history and modernity. There you'll find vibrant coffee scene and numerous co-working spaces. Surely an attractive destination ! The rich cultural experiences, paired with essential amenities, make Istanbul a top choice for digital nomads.
Ankara – The capital city beckons digital nomads in Ankara with its harmonious mix of traditional bazaars and state-of-the-art infrastructure. There, you will find numerous resources for digital nomads.
Izmir – For digital nomads in Izmir, the coastal city offers a laid-back atmosphere without compromising on urban facilities. Famous for its warm hospitality and scenic beauty, Izmir provides a zen workspace for many remote professionals.
Antalya – Digital nomads in Antalya are often drawn to its Mediterranean vibes and ancient sites. Apart from its beautiful beaches, the city boasts modern co-living and co-working facilities !
Bursa – Nestled in the foothills of the Uludağ Mountain, digital nomads in Bursa find solace in the city's green landscapes and thermal baths. With its growing infrastructure, Bursa offers a unique blend of relaxation and productivity for remote workers.
Are There Coworking Communities In Turkey
Wishing to join some other digital nomads on their journey ?
Here are the best coworking communities we could find in Turkey.
Istanbul
In the heart of Turkey, Istanbul stands as a prime location for digital nomads.
The city brims with a variety of coworking communities catering to diverse needs like Impact Hub Istanbul and DAİRE Coworking.
From modern high-tech hubs to cozy shared spaces, Istanbul provides the perfect environment for remote jobs.
Ankara
The city is home to multiple coworking communities that foster innovation and creativity, like Ancowork and CoZone. These spaces are not just about work ; they also offer networking events and workshops.
Izmir
With its blend of ancient beauty and modernity, Izmir attracts many digital professionals.
The city's growing coworking communities provide state-of-the-art amenities, so it's easier for nomads to pursue their perfect remote jobs.
Amongst the best coworking spaces, you'll find Originn Coworking as well as Coza Working Space.
Is Turkey Safe For Digital Nomads ?
Cities like Istanbul, Ankara and Izmir are pretty safe for foreigners.
But like any other country, you'll have to exercise regular safety precautions, especially in crowded areas.
Given the nature of remote work and the potential risks of travel, we highly recommend digital nomads to invest in travel insurance.
Don't hesitate to compare two popular options, SafetyWing and World Nomads, to choose the best coverage for your needs.
Final Pros & Benefits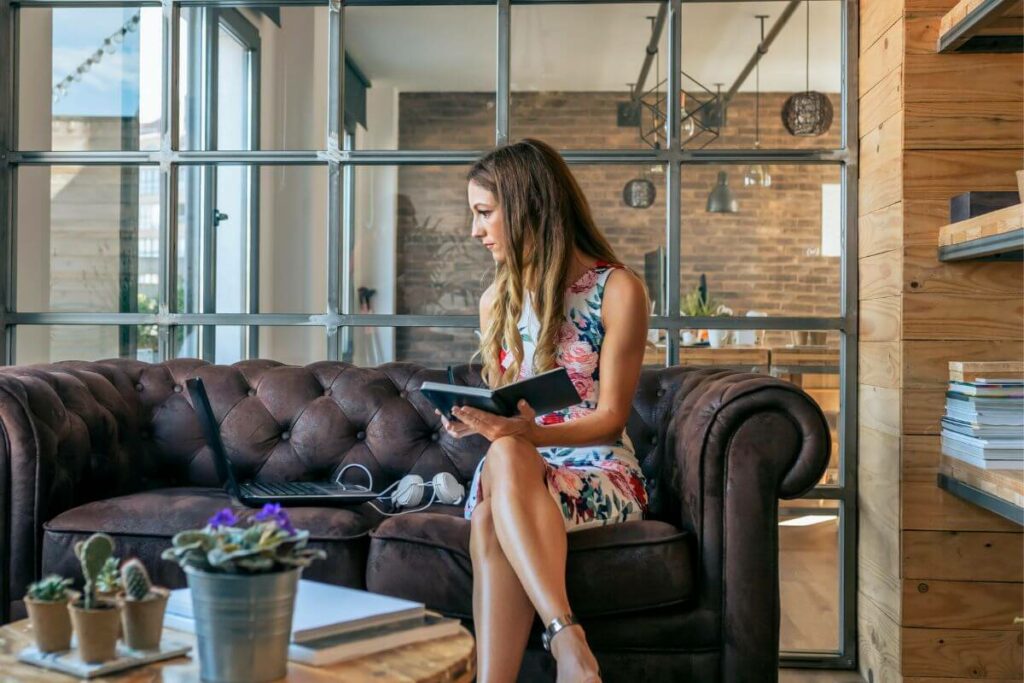 Turkey is strategically located at the crossroads of Europe and Asia, so it's great if you want to explore the region.
One of the main benefits is the relatively low cost of living compared to other European nations, so you should be able to adopt a comfortable lifestyle on a moderate budget.
The country's diverse landscapes and European and islamic cultures cater to varying tastes and preferences.
Also, the delicious local cuisine, renowned for its flavors, is an added delight for gastronomes. A great digital nomad destination !
Few Drawbacks To Have In Mind
Of course, most digital nomads that settle in this multicultural country encounters some challenges.
The language barrier can be a hurdle as not everyone speaks English, especially outside major cities.
This can sometimes lead to miscommunication in everyday interactions. Internet connectivity, although improving, may be inconsistent in rural areas.
Also, keep in mind the cultural differences, with more conservative norms in some regions. You might need to adjust !
3 Alternative Countries With Similar Requirements We Recommend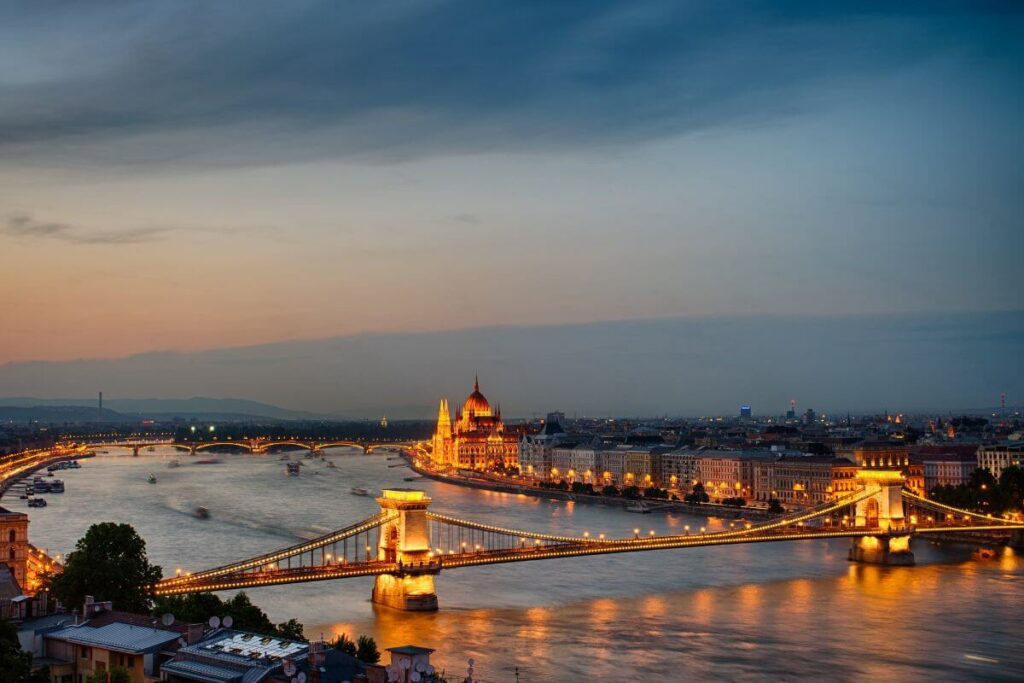 Not fully convinced by Turkey digital nomads visas ?
Here are some alternatives that are also great if you're a remote worker wishing to relocate.
Hungary
Hungary is fast becoming a favorite among digital nomads, especially its capital, Budapest.
The city offers a rich history, vibrant nightlife and affordable living costs. The country provides visa options that are flexible and accommodate remote workers.
The Netherlands
Known for its progressive atmosphere, The Netherlands, and particularly Amsterdam, is a hub for startups and tech innovators.
The country introduced the MVV visa, which is ideal for digital nomads and other professionals.
Czech Republic
With its stunning architecture, robust public transportation, nice lifestyle and emerging coworking spaces, Prague is a haven for digital nomads.
The Zivno visa, or freelancer's visa, is especially tailored for self-employed professionals and provides a straightforward residency pathway.
FAQs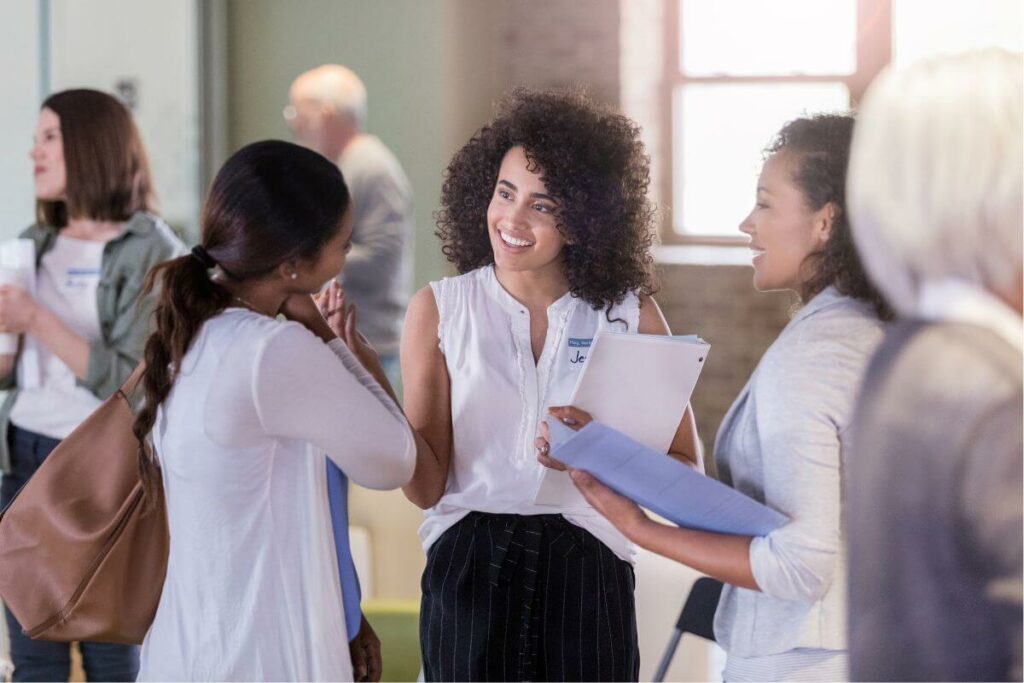 Does Turkey have a digital nomad visa ?
No, Turkey doesn't offer a specific digital nomad visa, but there are other visa and residence permit options available.
Can I work remotely from Turkey ?
Yes, foreigners can work remotely from Turkey using a work visa or residence permit.
Can I work as a freelancer in Turkey ?
Yes, while there's no dedicated Turkey freelancer visa, one can apply for a residence permit and work as a freelancer.
Can I work in Turkey without speaking Turkish ?
Yes, especially in sectors catering to international audiences, but learning basic Turkish will be beneficial.
Is Turkey a digital nomad country ?
Turkey is increasingly popular among digital nomads due to its culture, affordability and connectivity.
Which city in Turkey is best for digital nomads ?
Istanbul is the top choice due to its cosmopolitan vibe and networking opportunities.
Can US citizens work remotely in Turkey ?
Yes, US citizens can work remotely in Turkey on a work visa or residence permit.
Wrap Up
Turkey's emergence as a great destination for digital nomads is becoming evident given its rich culture, strategic location and affordable living.
From bustling Istanbul to the scenic Antalya, the country offers diverse environments to work from. However, note that there isn't a specific nomad visa, so you will have to choose between the available residence permits.