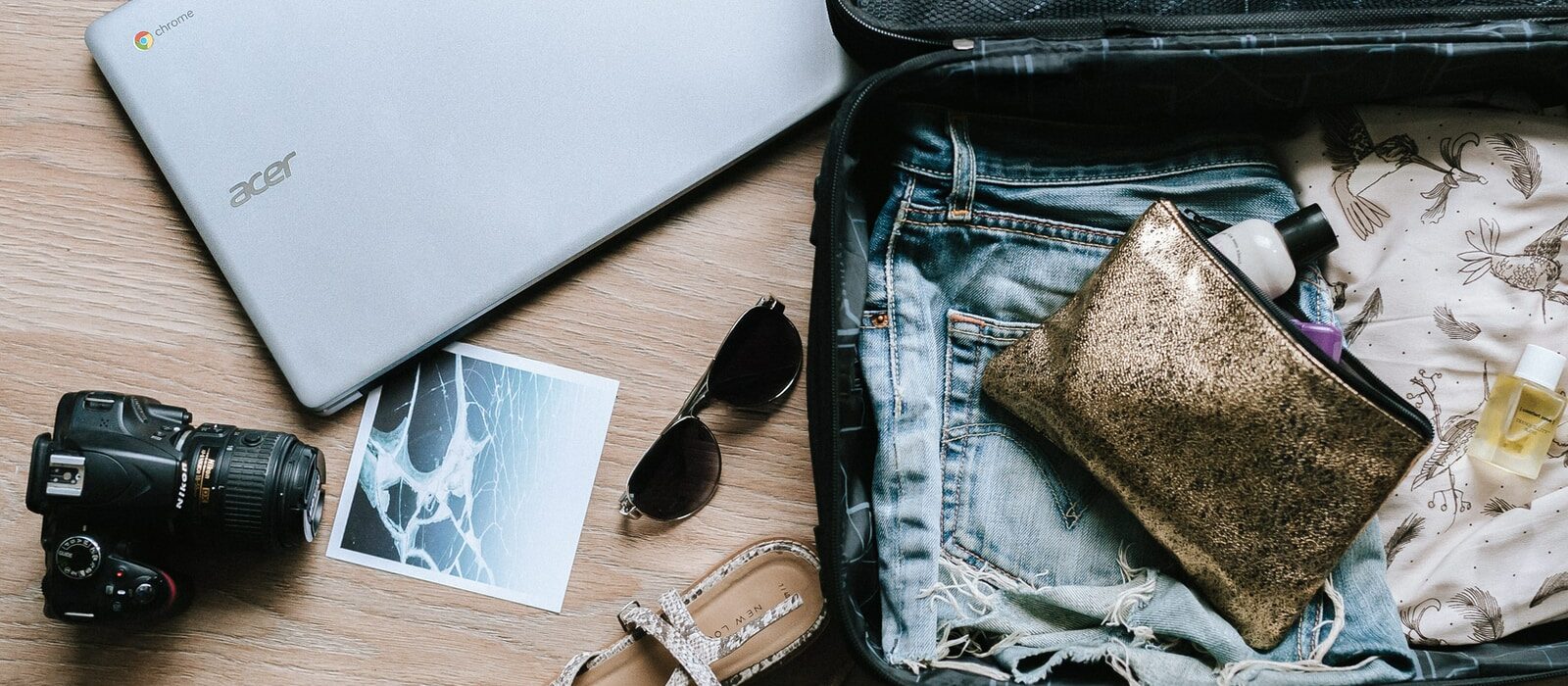 Do you dream of working and traveling from any place in the world? Indeed, it is possible to make your dream of getting paid to discover the world come true. If you do not know where to start, you can think about the perfect job you would like to do.
Book Your Flight Reservation Now
1. App developer
The current digital age has brought about many changes in the job market. If you are good at speaking the phone language and using the different coding styles, you can knock on the door of digital nomad opportunities and work as an app developer. Your duties would consist of building the application layout, designing its functions and features. The job requires a good internet connection and creative skills.
2. Social media marketer
A social media marketer has a valuable role in establishing a brand name and maintaining the customers' engagement. They use social media to launch market campaigns to ensure that the community keeps abreast of what they have to offer. Qualified digital nomads can perform their duties from any part of the world while scheduling media posts, responding to customers' questions or comments, and organizing events. Needless to say, social media has a great impact to keep a brand identity.
3. Digital entrepreneurs
Digital entrepreneurs are among the most predominant positions in the digital market. This job involves transferring the regular brick-and-mortar work online. A lot of expertise is required as the qualified entrepreneur has to make sure that the business functions properly. Aside from that, the position requires excellent skills in website creation and management. Digital entrepreneurs often work independently, and others work remotely with a team.
Book Your Flight Reservation Now
4. Language and various skill teachers
Some languages like English are spoken in many parts of the world. However, there is a lack of teachers as people are more interested in other jobs nowadays. With the COVID-19 pandemic, many schools have to shut their doors to their students. On the other hand, travel restrictions stop people from continuing their studies overseas. Fortunately, the advance in technology has made it possible to take language lessons with digital teachers. Among the requirements, you need to be skillful at transferring your courses on a platform for students to come together. If you are a language teacher, you can start thinking about the possibility of becoming a digital nomad. On the other hand, many positions are available for various skill teachers who are ready to share their knowledge with the digital students.
5. Writers
If you are good at content writing, you can become a digital nomad and enjoy the beauty of the best places in the world. The job can be performed offline, but if you have digital skills, you can start looking for prospective employers online. Here is a list of writing jobs that are suitable for digital nomads:
Content writing. The job of a content writer is very high in demand in the digital landscape. There are many available positions for writers, and the most popular ones are the job of a blogger, a website writer, and a scriptwriter.
Various writing jobs. Many ads are placed for social media posters, ebook review writers, video review writers, and more. What you need to have is a good internet connection and a laptop. If you are a writer, you can work in a café and listen to nice music, or relax at the beach, watching the waves, and get more inspiration for the content of your article.
Companies all over the world need writers, designers, and artists to create more engaging content for their websites and blogs, and to develop more opportunities for the changing consumers.
6. Affiliate marketers
An affiliate marketer works independently and their job involves advertising products for a company. This means that they are in charge of referring a product to potential customers without being a regular employee for the company. In return, they receive a commission on every sale. They have an important role to play as they help the business to grow its customers through online ads. If you have got some expertise in that kind of job, you can work as a digital affiliate marketer from any country in the world.
Book Your Flight Reservation Now
7. Computer programmer
Many successful digital nomads work as computer programmers. With the emergent requirement for skillful programmers, companies all over the world are looking for a digital programmer who can speak the computer language. This is because not many people have the right skill to create programs for a computer. In other words, talented computer programmers are hard to find, but there is a growing request to market your business online, through a website, apps, and software.
8. Website developer
This job is among the ones which top the list of the most interesting positions as a digital nomad. A website developer is in charge of creating a website for a company or an organization, using a coding language or a content management system. The job is so complicated that it requires the good functioning of the website while maintaining its proper functionality and readability. If you are a brilliant digital artist, you can try your luck, and travel and live anywhere in the world.
To conclude, it can be said that the list is not exhaustive when it comes to the possible jobs for digital nomads. You can even work as a digital travel agent if you have got the right training for the job. But if you are ready to start your adventure, you can find interesting flight tickets at Onward Ticket.