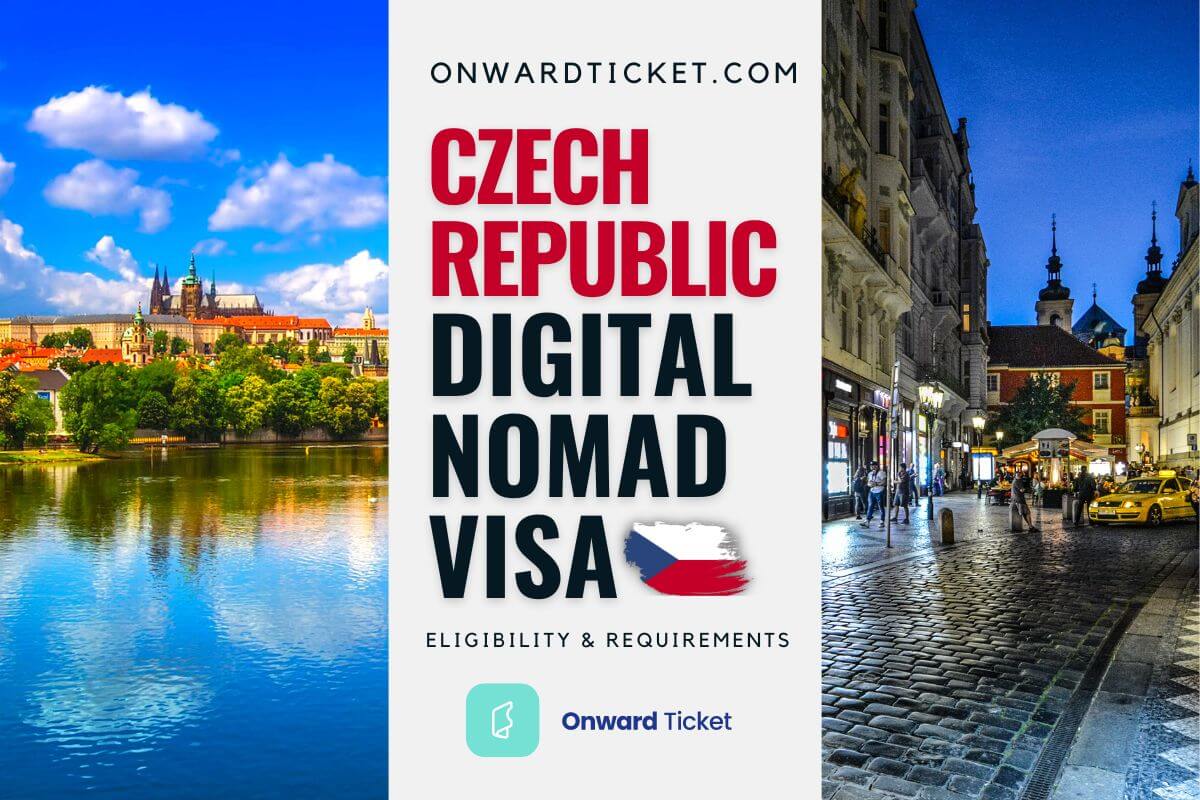 Czech Republic offers a unique opportunity for digital nomads through its Czech Republic Digital Nomad Visa, also known as Zivnostenske opravneni (or Zivno visa).
Targeted at freelancers, this long-term business visa is your passport to immerse yourself in Czech culture while freely working and moving around 26 Schengen countries.
Despite not being specifically designed for digital nomads, it proves a fitting option due to its flexible nature.
Czech Republic Digital Nomad Visa – Key Points Explained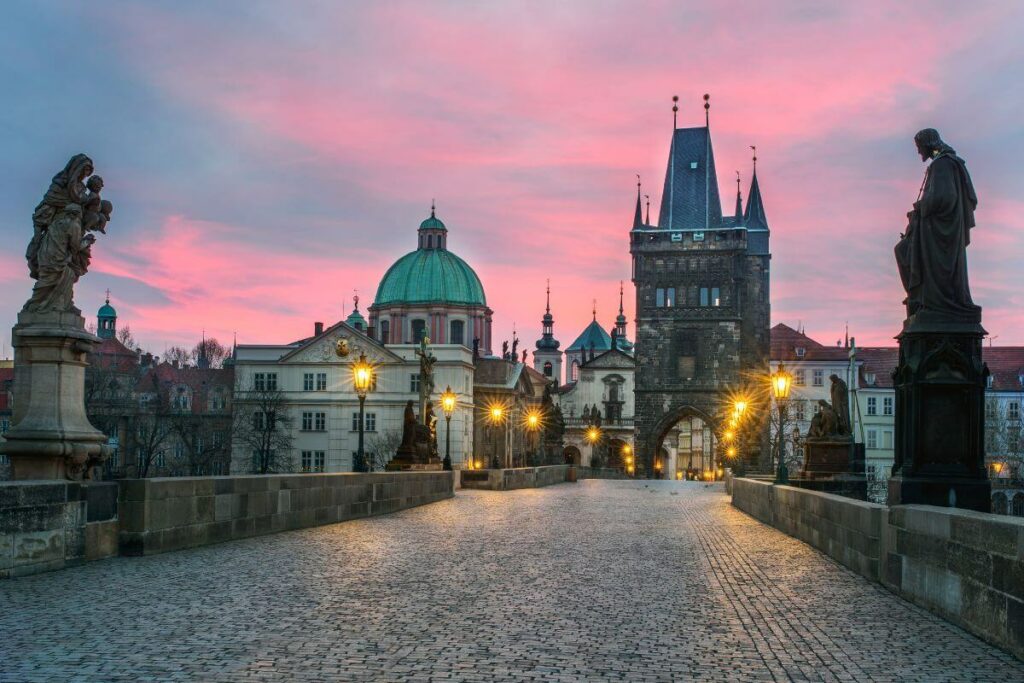 Uniquely designed for freelancers, the Czech Republic Digital Nomad Visa, or Zivno, offers a host of benefits. It comes with a flexible duration of stay, ranging from six months to a year.
Unlike other digital nomad visas, it provides opportunities to work with Czech citizens and companies, a great perk if you're looking to expand your client base.
Moreover, this long stay visa permits free movement around the Schengen Area and gives you access to 26 European countries.
Is It Hard To Get Digital Nomad Visa for the Czech Republic ?
The Czech digital nomad visa application involves a meticulous process and requires you to meet specific conditions.
The visa's nature necessitates the applicant to establish their freelance business connection with the Czech Republic, which could prove demanding for some.
The entire process involves substantial paperwork, which must be completed in Czech, a factor that might add to the complexity for non-native speakers.
Nonetheless, with proper preparation and adherence to the set guidelines, you should have no difficulty during your Czech digital nomad visa application.
What Type of Visa Is the Czech Republic Digital Nomad Visa ?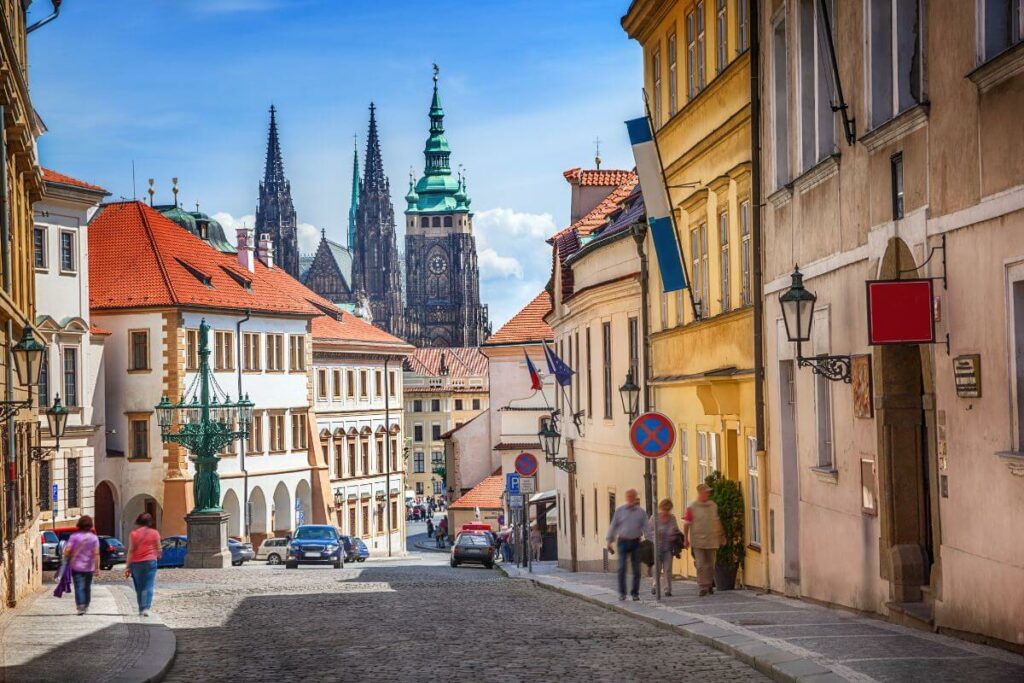 Although there isn't a specific visa designated for digital nomads or remote workers in the Czech Republic, the country offers another opportunity through its Zivnostenské opravneni, or Zivno, which is essentially a non permanent trade license.
When combined with a long-term business visa, the Zivno allows international freelancers to conduct business in the country under the Trade Licensing Act.
The Zivno is typically valid for a period longer than three months and up to a year. The process may seem less straightforward than those in other countries.
Eligibility & Czech Republic Digital Nomad Visa Requirements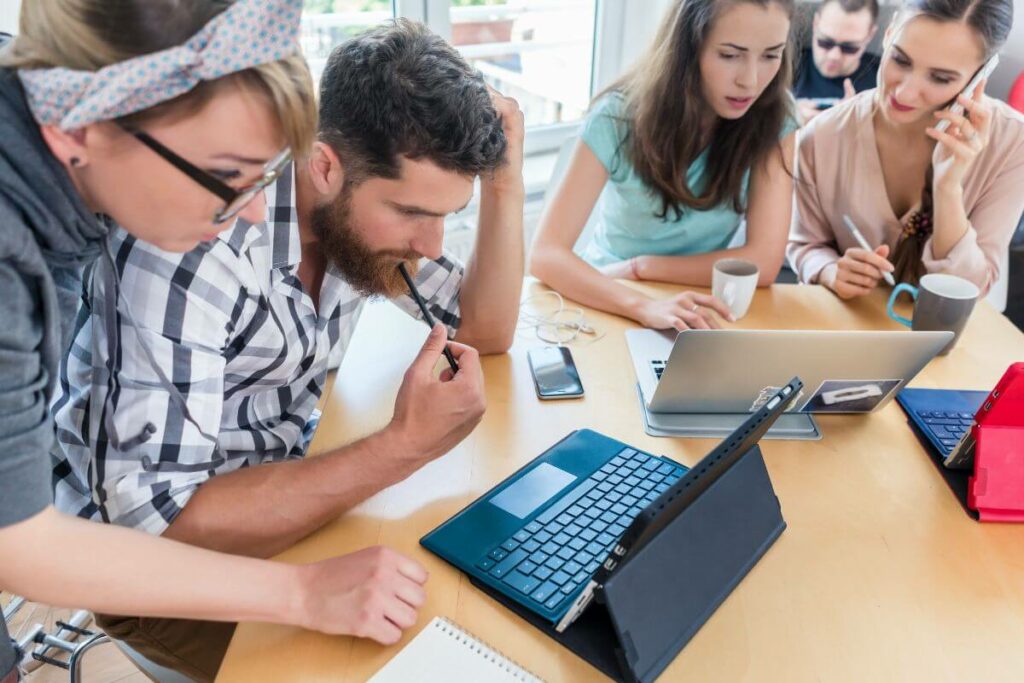 To be eligible for the Czech Republic digital nomad visa, or Zivno, you must fulfill several key requirements :
Age : you must be over the age of 18 years.
Flexible working hours and place : the nature of being a digital nomad requires flexibility. You should be able to work from wherever you are.
Online resume : having an online professional profile such as LinkedIn or any other platform that showcases your professional journey and skills is mandatory. This allows potential clients or employers to connect with you.
Business plan : you must possess a business plan that outlines how your freelance work will function. This document should provide a clear step-by-step explanation of the work operation.
Webpage : create a personal webpage that showcases previous work and outlines the services offered as a freelancer. This online presence will act as a portfolio.
Business card : despite the digital era, a business card remains a valuable networking tool and a great way to share contact information during in-person meetings or events.
Financial means : have at least 124 500 CZK (5300 € / $5700) on your bank statements.
Have a clean criminal record
Czech Republic Digital Nomad Visa Income Requirements
While the Czech Republic does not stipulate a regular income requirement for the Zivno visa, there is a significant financial prerequisite.
You must indeed be able to demonstrate sufficient funds to support yourself during your stay. This will be evidenced by a bank statement showing a minimum balance of 124,500 CZK (approximately 5300 € / $5700).
This requirement is designed to ensure that you have the financial capability to live and work in the country without posing a potential burden on the Czech social and economic system.
Digital Nomad Visa For Czech Republic Documents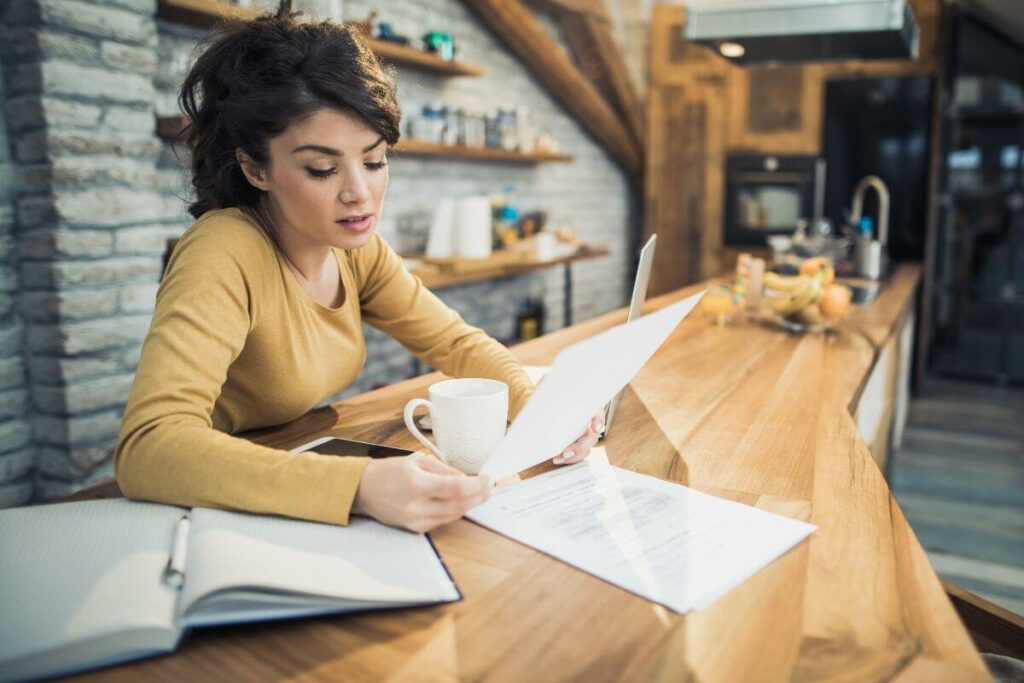 In order to secure your digital nomad visa for the Czech Republic, you will have to provide all the required documents mentioned below along with your visa application form :
Valid passport : must be valid for at least the duration of your intended stay in the Czech Republic.
Passport photos : two recent passport-sized photos.
Proof of financial means : bank statements showing at least 124,500 CZK (approximately 5300 € / $5700) in your account.
A notarized copy of a credit or debit card bearing your name.
Purpose of stay : your temporary trading license, indicating the purpose of your stay.
Proof of accommodation : you must provide a lease or booking document that covers the duration of your intended stay in the country.
Criminal record : a criminal record check from your country of origin or residence is necessary, translated into Czech and apostilled. For US citizens, an Affidavit or criminal history document is enough.
Proof of health insurance : a letter of coverage demonstrating that you have health insurance for the entirety of your visa period.
Visa fee : the visa fee is around $227 USD when applying in the United States, to be paid in cash or money order in the local currency. The cost of the digital nomad visa is around 102€, with an application fee of about 41€. The Zino trade license also costs around 41€.
Digital Nomad Visa Czech Republic Application Process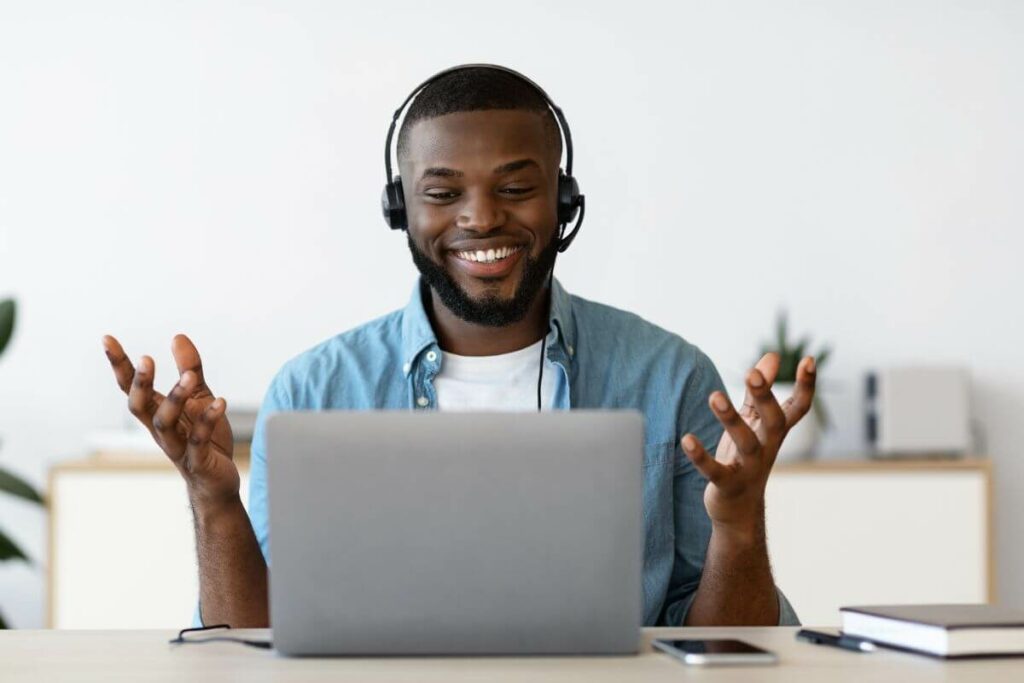 Here is a step by step guide on how to apply to the Czech Republic digital nomad visa.
1. Obtain a Trade License
To kick-start your digital nomad journey in the Czech Republic, the first step involves acquiring a Trade License online.
To achieve this, prepare a file of required documents :
your valid passport
a completed application form
details of your Czech Republic address
a disclosure of your trade
a criminal background check
and a $45 / 41 € fee
After your trade license application, expect to receive a temporary Trade License number in three to five days. This number will be pivotal for your visa application.
2. Submit the Visa Application
Armed with your business license, you're ready for the visa application. This process mandates an in-person submission at a Czech Republic Embassy.
Assemble a set of requisite documents :
valid passport
passport-sized photos
financial proof
your temporary Trade License
accommodation confirmation
criminal background check
health insurance confirmation
and the visa fee
Ensure all these documents are translated into Czech.
3. Attend the Immigration Interview
Post submission to the Czech government, you'll be summoned for an immigration interview at the Czech embassy.
This immigration interview will explore your motivation for living in the Czech Republic, your business objectives and your financial stability.
This is an integral part of the process to ascertain your compatibility with the requirements of the Czech Republic digital nomad visa.
4. Await for Approval
The Czech embassy typically takes 90 to 120 days to process visa applications. This interval allows for comprehensive examination of your application and decision-making regarding your visa grant.
5. Register with Foreign Police
Once your visa is granted, your next stop is the Foreign Police. Ensure to register your address with them within three days of your arrival in the Czech Republic. In return, you'll receive a stamp.
6. Finalize the Official Trade License Registration
With your stamp from the Foreign Police, you can register your official Trade License at your local Trade License Office.
After you present your stamp and temporary Trade License, you'll be able to pick up your official license within three to five days.
This temporary License will then be used to register your Tax ID for the payment of Czech taxes and Social Insurance.
Czech Republic Digital Nomad Visa Renewal Process
Renewing the Czech Republic digital nomad visa involves an initial extension application for the trade license.
Once your trade license extension is secured, you can proceed to apply for your visa extension via the Ministry of Interior and the Czech embassy.
How Long Is A Czech Republic Digital Nomad Visa Valid For ?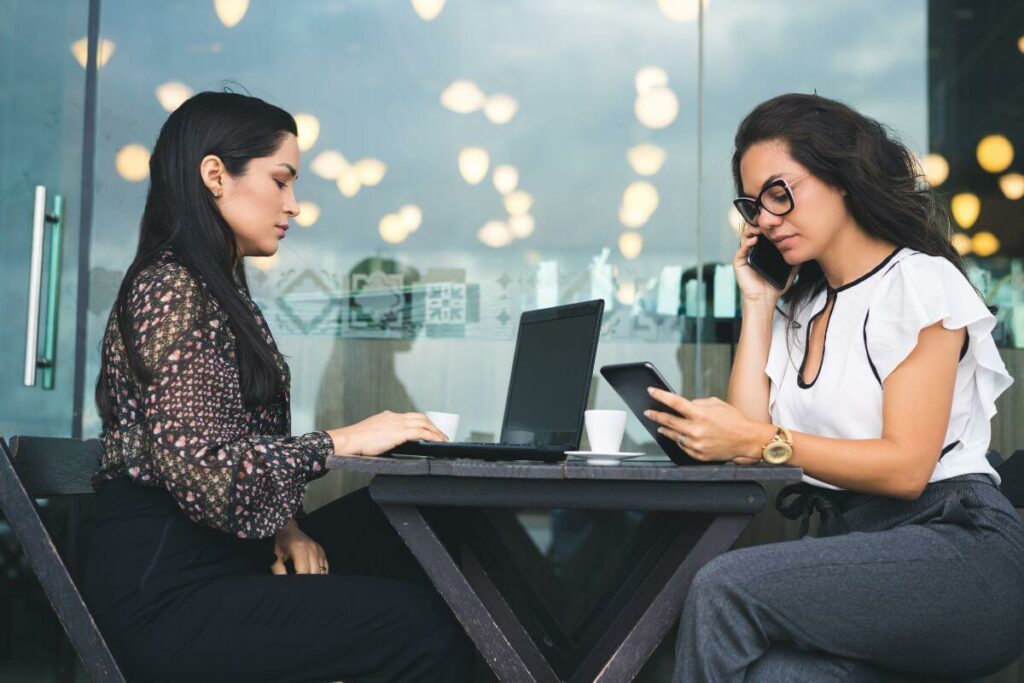 The Czech Republic digital nomad visa initially permits a stay for up to one year.
However, should you desire to extend your stay in the country, the visa's validity can be lengthened for another year. This extension is subject to the Ministry of Interior's approval and can't be guaranteed.
Cost Of Czech Republic Digital Nomad Visa Application
You will be subject to several different expenses.
When applying from the United States, the visa fee is approximately $227 USD / 241 €, which should be paid in the local currency either in cash or through a money order.
The cost for the actual digital nomad visa is roughly 102€ / $110. There's also an additional application fee which amounts to about 41€ / $45. Apart from these, there's a fee for the Trade License and this too costs around 41€ / $45.
Czech Republic Digital Nomad Visa Tax To Expect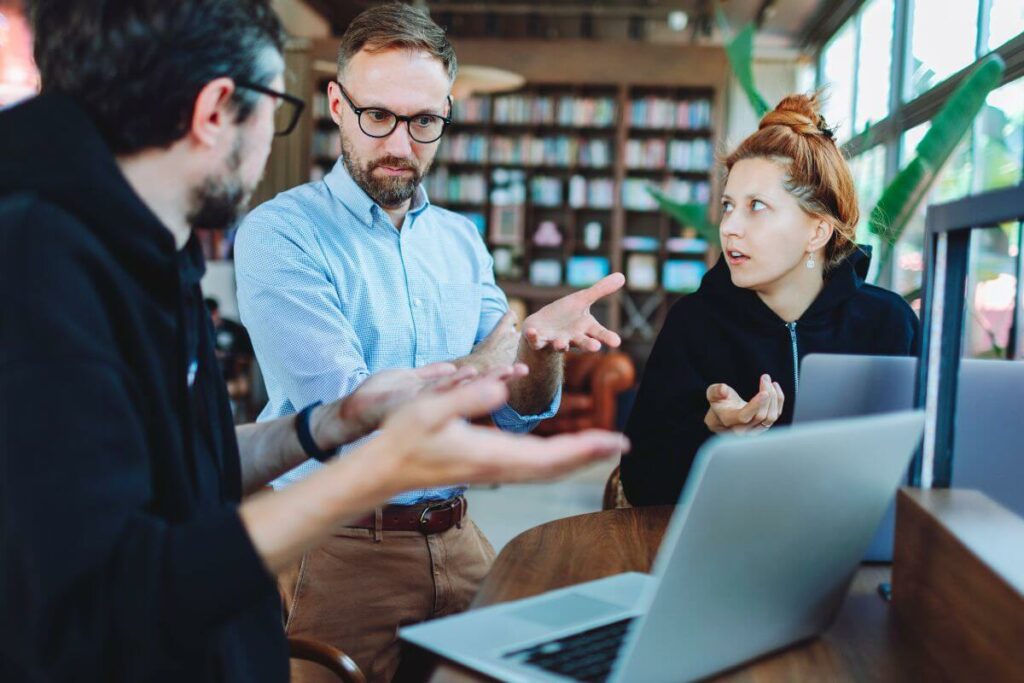 As a holder of the Czech Republic's digital nomad visa, you become a tax resident of the country since the visa is anchored on a trade license.
This situation, however, isn't necessarily a disadvantage. The Czech Republic provides a range of favorable tax structures for sole proprietors that may allow you to reduce your tax liability.
To understand the specifics and how these tax regimes could be applicable to your situation, we would suggest you consult a tax advisor.
How Long You Wait To Get Czech Republic Digital Nomad Visa
The process of obtaining the Czech Republic digital nomad visa isn't instantaneous.
After submitting the necessary documents and attending the immigration interview, it typically takes between 90 to 120 days for the Czech embassy to approve or deny your application.
Therefore, we advise you to plan your travel arrangements with this waiting period in mind.
Bringing Family With You
Yes, you are allowed to bring your family along while traveling to the Czech Republic under the Czech Republic visa for digital nomads.
You will then be required to provide evidence of sufficient financial resources to sustain your family during their stay.
Cost Of Living In Czech Republic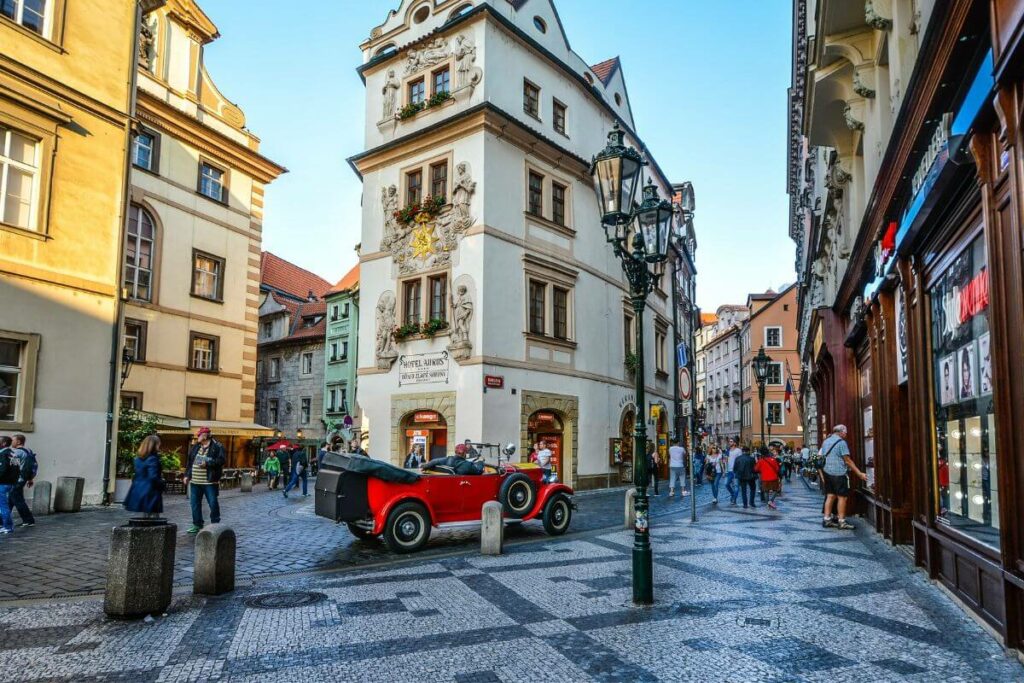 The cost of living in the Czech Republic is quite affordable compared to most Western European countries. It is however higher than in some other Eastern European destinations.
Here are our estimations of the costs for housing, food, transport, and leisure activities in Czech Republic :
| Accommodation | Cost |
| --- | --- |
| Rent | 500 to 700 € / $550 to $770 |
| Buy | From 60000 € / From $66000 |
| Hotels | 40 to 60 € / $44 to $66 |
| BnB | 30 to 50 € / $33 to $55 |
| Food | Cost |
| --- | --- |
| Restaurant | 10 to 15 € / $11 to $12 |
| Groceries | 100 to 150 € / $110 to $165 /month/pers |
| Fast Food | 5 to 10 € / $5,50 to $11 |
| Transports | Cost |
| --- | --- |
| Bus | 1,5 to 2 € / $1,65 to $2,20 per trip |
| Taxi | Around 2 € / $2.20 per km |
| Car rental | 25 to 40 € / $28 to $44 per day |
| Leisure | Cost |
| --- | --- |
| Day excursion | 30 to 60 € / $33 to $66 |
| Nightlife | 5 to 20 € / $5,5 to $22 |
| Museum / attractions | 2 to 5 € / $2 to $5.50 |
| Outdoor activities | 10 to 30 € / $11 to $33 |
You can also check the Cost of Living in the Czech Republic here.
Is There Digital Banking In Czech Republic
Digital banking is rapidly expanding and many local and international banks offer digital banking services.
Among the traditional banking institutions, Česká Spořitelna, Komerční Banka and ČSOB are highly rated for their online banking services, while Moneta Money Bank and Fio Banka have also gained popularity.
The country has also seen the arrival of several international digital banks like Revolut and N26.
Is Czech Republic Safe For Digital Nomads ?
The Czech Republic is safe for digital nomads.
The crime rate is pretty low, especially serious crimes, but we always recommend taking the usual precautions, particularly in crowded areas or tourist hotspots where pickpocketing can frequently occur. For added peace of mind, we suggest you subscribe to travel insurance.
SafetyWing and World Nomads are two popular options among digital nomads. Both offer comprehensive coverage for a range of situations but differ in some aspects so don't hesitate to compare their services.
Popular Digital Nomad Hotspots (Cities) In Czech Republic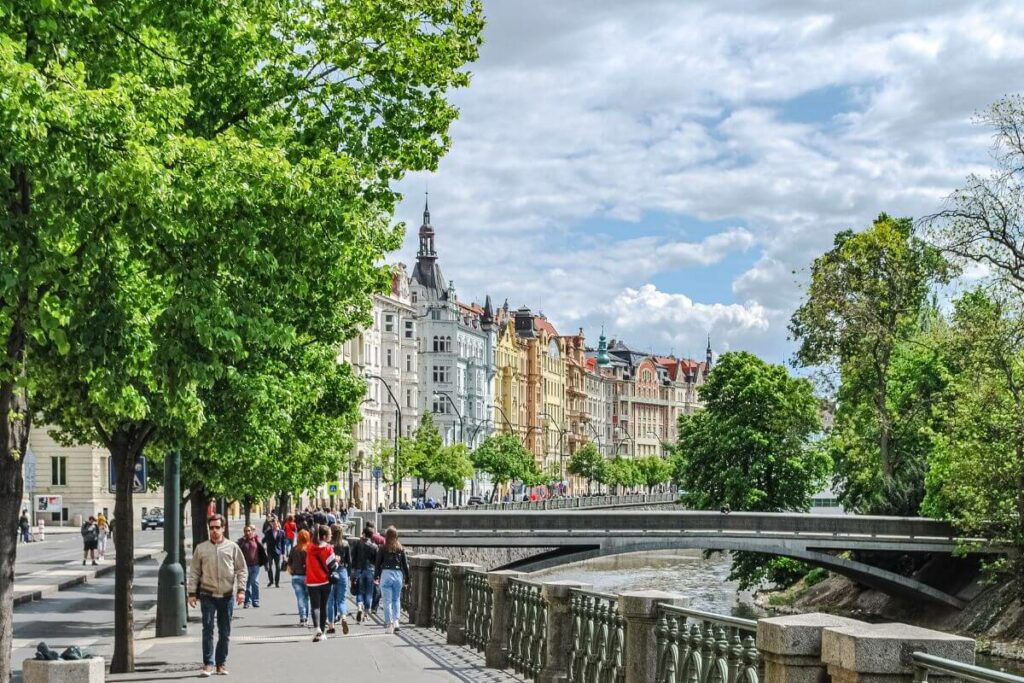 Are you looking to use your freelancer visa to meet many digital nomads ?
Here are some of the best hotspots we could find for digital nomads working remotely.
Prague
As the capital city and largest town of the Czech Republic, Prague offers a blend of rich history and modern amenities.
It's a vibrant city with excellent co working spaces, many coffee shops and an active digital nomad community.
Brno
Known for its relaxed atmosphere, Brno offers a slower pace of life compared to Prague, but with all the conveniences of a big city. The city has a thriving tech scene and hosts several tech events throughout the year.
Český Krumlov
This picturesque town is ideal for those who want a quieter setting. Its beautiful historic center is a UNESCO World Heritage site and offers inspiration if you're working remotely.
Ostrava
Known as the Steel Heart of the Republic, Ostrava is a city of contrast – from its industrial heritage to its thriving arts scene.
It's an increasingly popular choice among digital nomads due to its affordable living costs and growing tech community.
Are There Coworking Communities In Czech Republic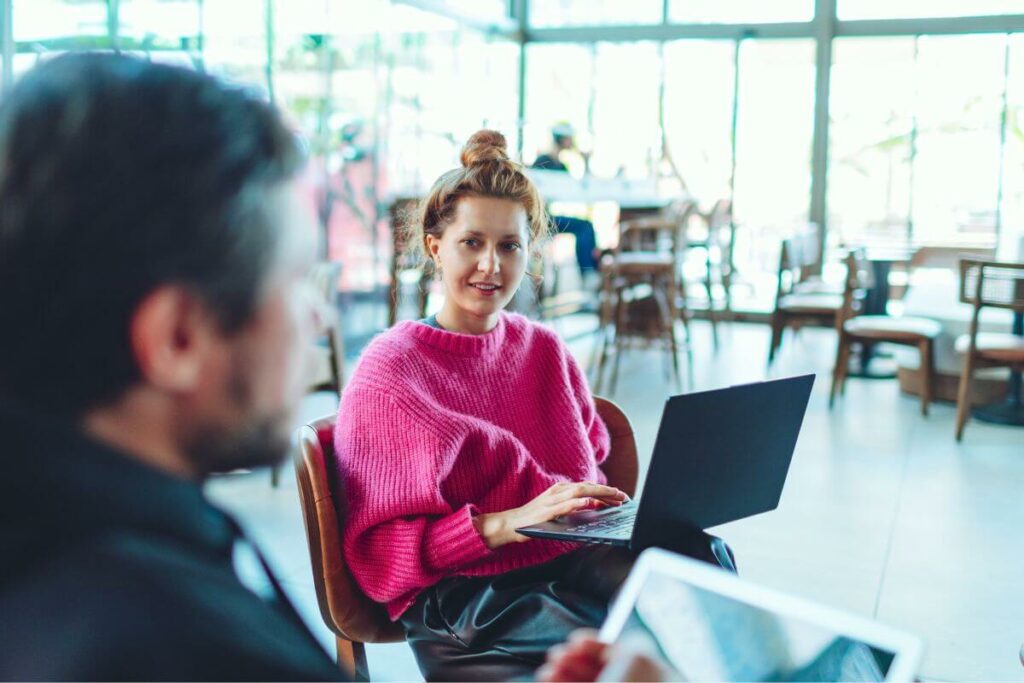 In the Czech Republic, digital nomad visas can be used to join some of the most vibrant coworking communities in Central Europe.
Prague
Prague, being is the hub of coworking spaces in the Czech Republic. Notable among them are WeWork, WorkLounge Diamont, and Locus Workspace.
Each of them offer unique benefits and community vibes.
You will quickly realize that Prague's coworking spaces attract a diverse crowd and that these spaces also provide necessary resources for digital nomads to succeed, ranging from dedicated desks to meeting rooms and event spaces.
Brno
In Brno, popular coworking spaces include Impact Brain Farm and Branta Workspace.
Both spaces promote a strong sense of community with various events and workshops to facilitate networking among their members.
Ostrava
Ostrava's coworking scene is growing rapidly, with Regus and Impact Hub being the most recognized.
These spaces provide a conducive environment for work and community engagement. They're great in the sense that they really help digital nomads thrive in their respective fields.
Final Pros & Benefits
The Czech Republic offers many advantages for digital nomads.
It has a rich cultural heritage, diverse landscapes, relaxed lifestyle and vibrant cities.
It also offers a high standard of living at a relatively affordable cost compared to many other European countries.
The digital infrastructure is excellent, with high-speed internet widely available, so it's perfect for remote work.
Let's also add that the country is strategically located in the heart of Europe, so traveling to other European destinations will be very convenient !
Few Drawbacks To Have In Mind
The Czech Republic offers a lot of benefits for digital nomads, but there are also a few drawbacks to consider.
The visa application process may be time-consuming and involves various paperwork. Plus, as a tax resident, you'll need to understand the local tax system, which can be quite complex !
The cost of living in major cities like Prague can be high compared to other popular digital nomad destinations.
Also, even if English is widely spoken, some level of Czech language knowledge can significantly enhance your experience !
3 Alternative Countries With Similar Requirements We Recommend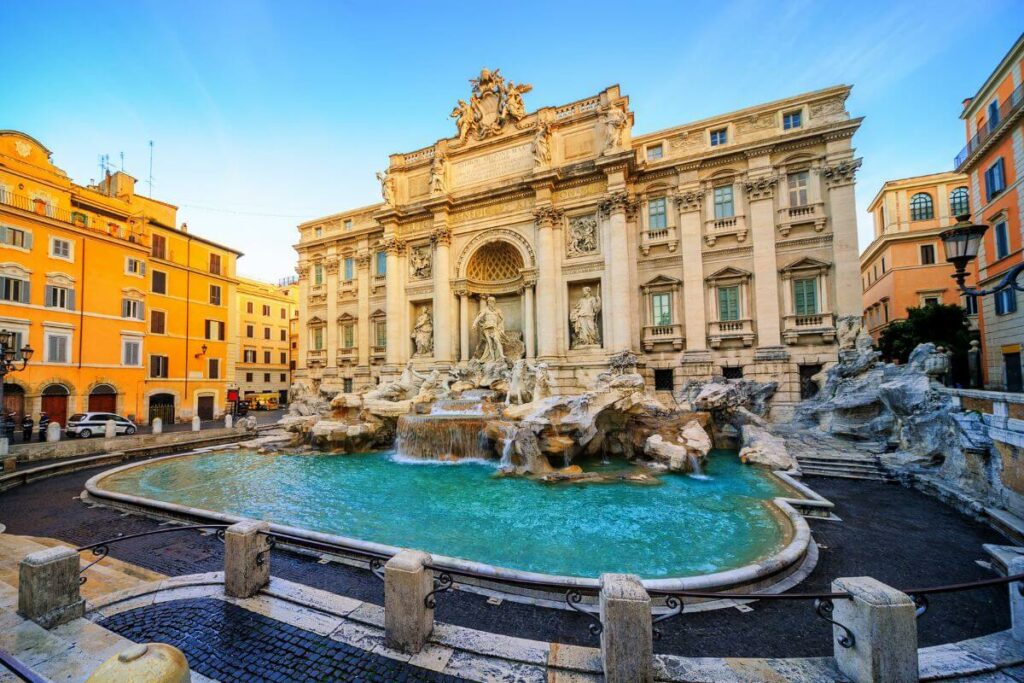 If you wish to leave you home country to enjoy another destination's digital nomad visa and if you feel the Czech Republic isn't a 100 % right country for you, then here are some alternative destinations you might want to consider.
Italy
Italy offers a competitive digital nomad visa allowing you to live and work in the country for up to a year.
The country's rich culture, renowned cuisine and picturesque landscapes make it an attractive destination, but the cost of living can be high in larger cities.
Croatia
Croatia recently introduced a digital nomad visa, valid for up to a year.
The country boasts beautiful coastlines, historic cities, nice food and a warm Mediterranean climate. The cost of living is also relatively affordable, and you won't need a trading license to work there !
Germany
Germany offers a freelancer visa, which is another great option for digital nomads.
Known for its efficiency, the country has excellent infrastructure. Berlin, in particular, is a hotspot for freelancers and digital nomads.
There you will find very creative and tech scenes, but the cost of living can be high, particularly in larger cities.
FAQs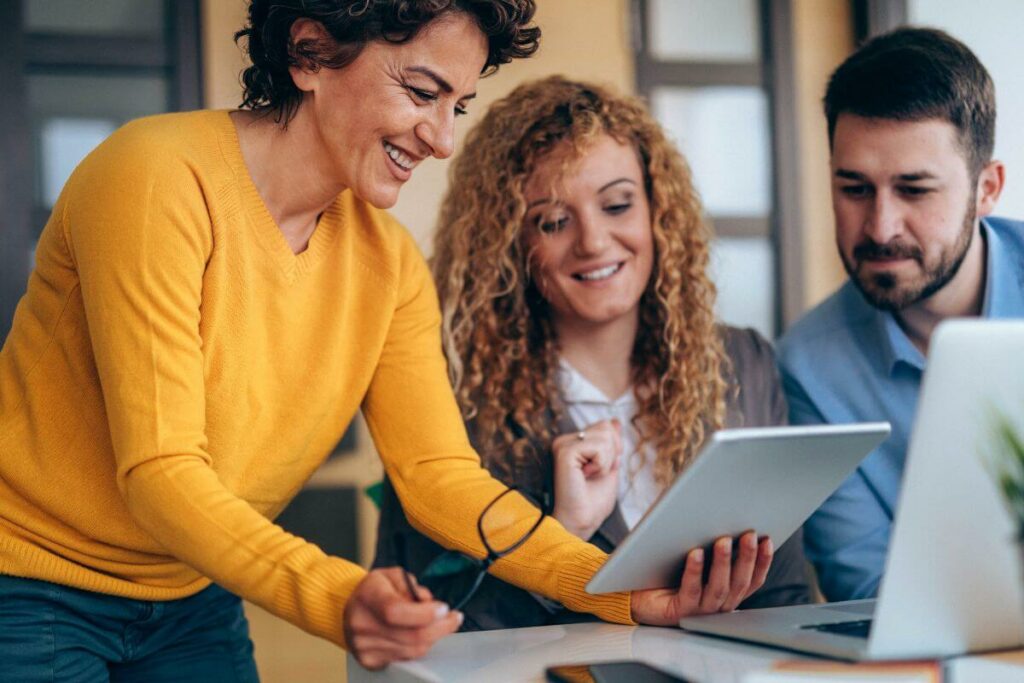 How much income required for digital nomad visa in Czech Republic ?
There's no specific income requirement, but you must show financial stability to support your stay.
How much bank balance is required for Czech digital nomad visa ?
A minimum bank balance of 124,500 CZK (approx. 5300 € / $5700) is required.
Is it hard to get a Czech Republic digital nomad visa ?
The process can be complex as it involves various steps like obtaining a non permanent trade license, but it's manageable with the right preparation.
Is the life in Czech Republic Expensive for Digital Nomads ?
Compared to Western Europe, the cost of living is quite affordable in the Czech Republic, so it's a pretty favorable destination for digital nomads.
Wrap Up
The Czech Republic offers an appealing setting for digital nomads, thanks to its conducive work environment and relatively low cost of living.
Its digital nomad visa, although requiring a degree of meticulous preparation (especially with the local trade office), provides an opportunity to experience life in this Central European hub.
From varied cityscapes to the welcoming coworking communities and favorable tax regimes, the Czech Republic is one of the best digital nomads living places in Europe !