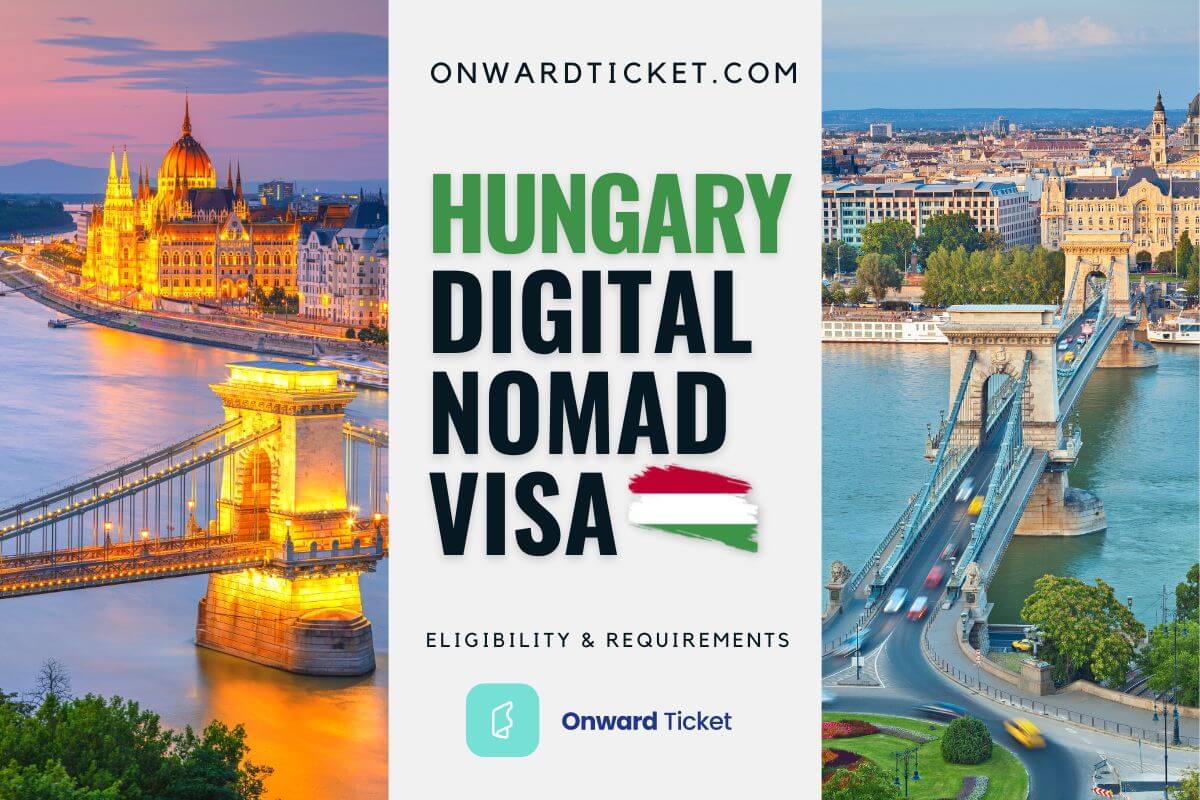 As it capitalizes on the digital nomad trend, Hungary presents a unique opportunity to live and work there thanks to the Hungary digital nomad visa.
Worldwide digital nomads can now relish Hungary's remarkable culture, speedy internet and world-renowned cuisine without being employees within its borders.
This guide illuminates the application process, eligibility criteria, and everything you need to know to successfully obtain your digital nomad visa.
Hungary Digital Nomad Visa – Key Points Explained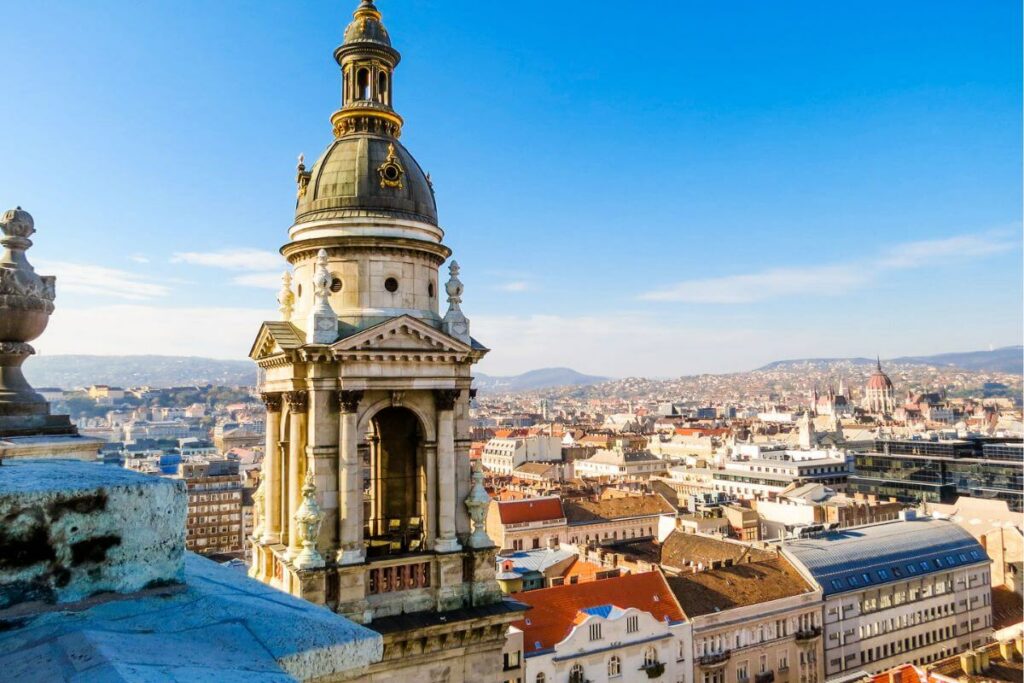 Hungary's Digital Nomad Visa, also known as Hungarian white card, has been active since November 2021.
As a two-part process, applicants first apply in their home country before they secure the visa on arrival in Hungary.
The White Card Hungary is designed specifically for third-country nationals who can work remotely. This innovative visa demands a valid job contract, shareholding, or self-owned business outside Hungary, with no active business interests in the country.
The Hungary digital nomad visa allows a stay of up to a year, extendable for another year, and free movement within the Schengen area for 90 days within a 180-day period.
Is It Hard To Get Hungarian Digital Nomad Visa ?
The process of getting the Hungary digital nomad visa is fairly straightforward. The clear eligibility criteria and application steps remove much of the confusion.
While there are several specific requirements, they're designed to ensure this unique opportunity is accessible to genuine digital nomads. With this guide as your roadmap, you shall have no difficulty.
What Type of Visa is the Hungary Digital Nomad Visa ?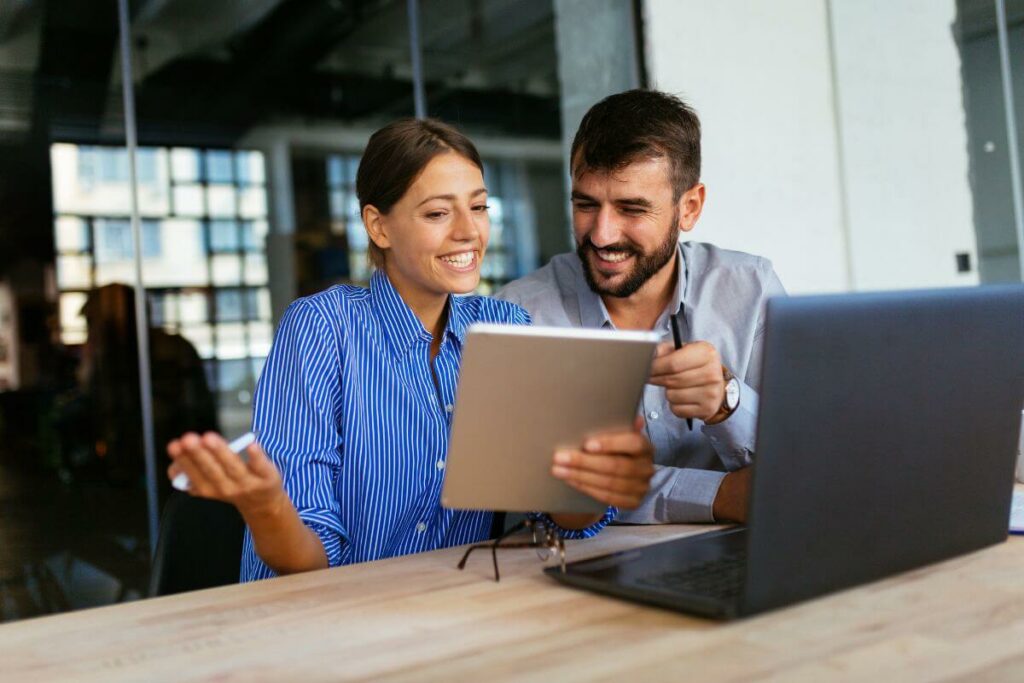 The Hungarian Digital Nomad Visa is referred to as the "Hungary White Card", or Type D Visa. It is a distinctive residence permit.
It enables third-country nationals to legally reside and work in Hungary while maintaining their foreign employment or business ownership.
This new residence permit offers a wonderful opportunity to explore the rich Hungarian culture, all the while working amidst the beautiful landscapes of Central Europe.
Hungary Digital Nomad Visa Requirements & Eligibility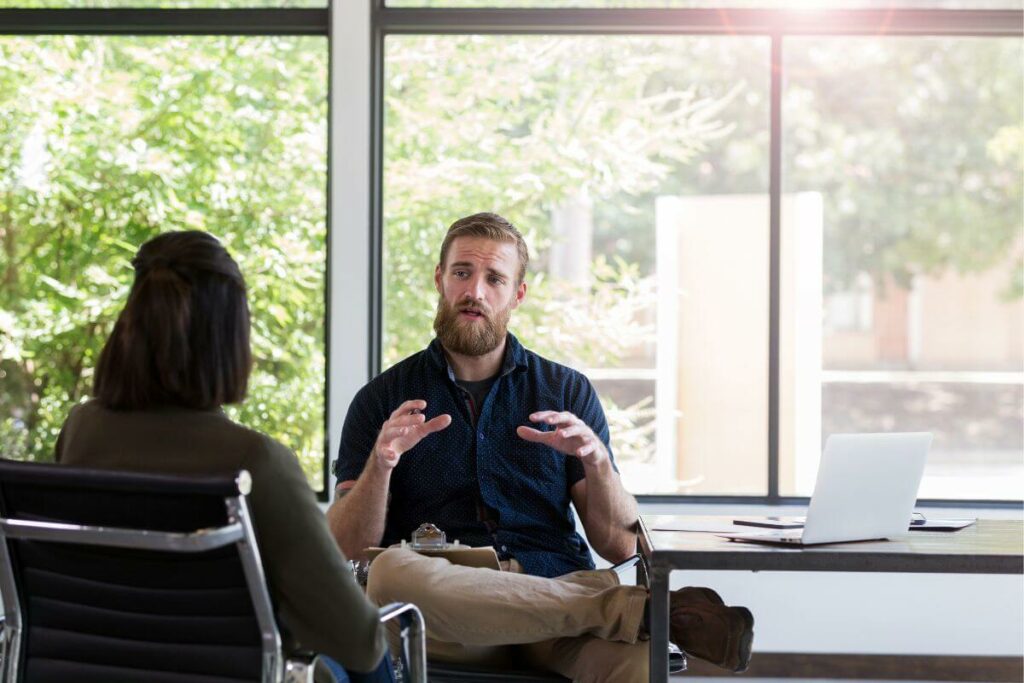 You will have to meet some criteria in order to be eligible for the Hungary digital nomad visa :
Third-country national : you must not be a Hungarian, EU or EEA citizen. This also extends to individuals who are not citizens of a country within the Schengen Area, essentially those who are non-Europeans or stateless persons.
Ability to work digitally : as the visa targets digital nomads, your work must be performed using portable digital technology (laptop, smartphone and WiFi).
Employment or business ownership outside Hungary : this eligibility criterion is three-fold ; you either need to have a valid job contract with a company outside Hungary, own shares in a company outside Hungary,or operate your own company in a foreign country. This visa doesn't allow you to own shares in a Hungarian company or conduct profitable activities within the country.
Sufficient income : a minimum monthly income of 2000 € / $2150 is required. This can be proven through documents like an employment contract stipulating your salary, bank statements or tax certificates.
Hungary Digital Nomad Visa Income Requirements
To secure the Hungarian Digital Nomad Visa, a key criterion to meet is the ability to showcase consistent financial means.
Specifically, you must demonstrate that you earn a minimum of 2000 € / $2150 monthly.
Furthermore, it's not just about the current income ; you are required to prove you met this financial threshold for six consecutive months prior to application.
For instance, if you're planning to apply in July, you need to document that you earned at least 2000 € / $2150 monthly from January to June of the same year.
Apply For Digital Nomad Visa Hungary With These Documents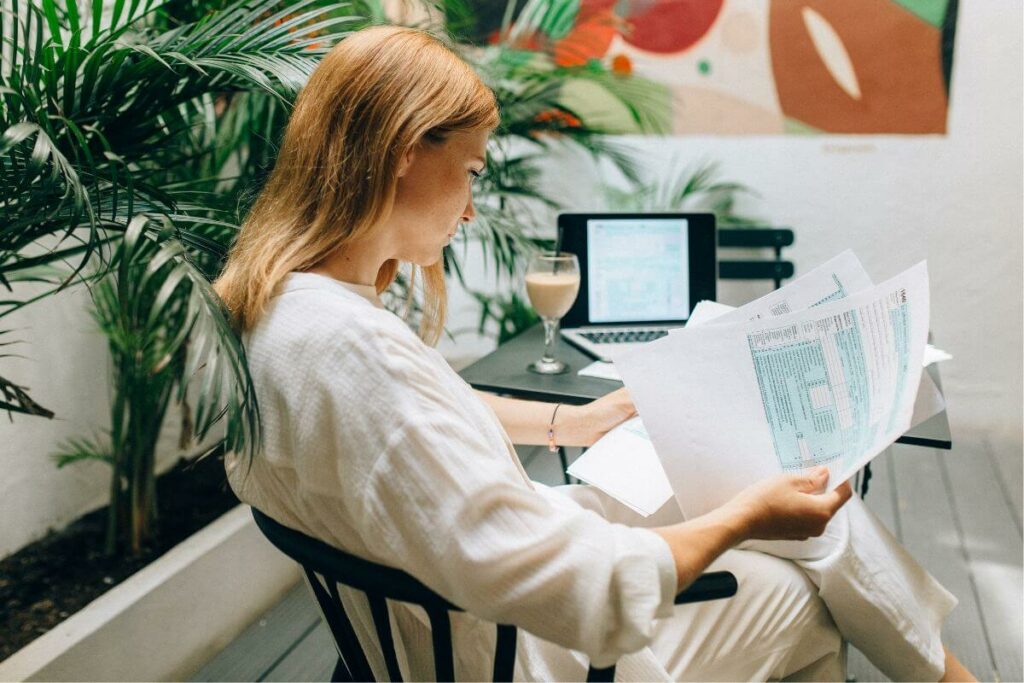 To apply for the Hungarian Digital Nomad Visa, you'll need the following documents :
Visa application form : complete the form with accurate information about your personal details and intended stay.
Valid passport : your valid passport should have at least six months' validity remaining.
Passport photos : two recent photos conforming to the standard size of 2 x 2 inches.
Proof of income : evidence of a stable monthly income of minimum 2000 € / $2150. This can be an employment contract, tax certificate, bank statements or other relevant documents.
Proof of accommodation : confirmed accommodation in Hungary, either through a hotel booking, lease or rental agreement.
Health insurance : comprehensive travel insurance that covers your entire stay in Hungary.
Return flight ticket : confirming your intention to return from Hungary.
Employment or business ownership documents : if employed, a certificate detailing your job scope, contract and nature of your job. If a business owner or shareholder, you need documentation of the business operations, your role, the company's activities and proof of your ownership.
Statement for returning home : a declaration that if your application is denied, you will leave the EU.
Digital Nomad Visa Hungary Application Process Step By Step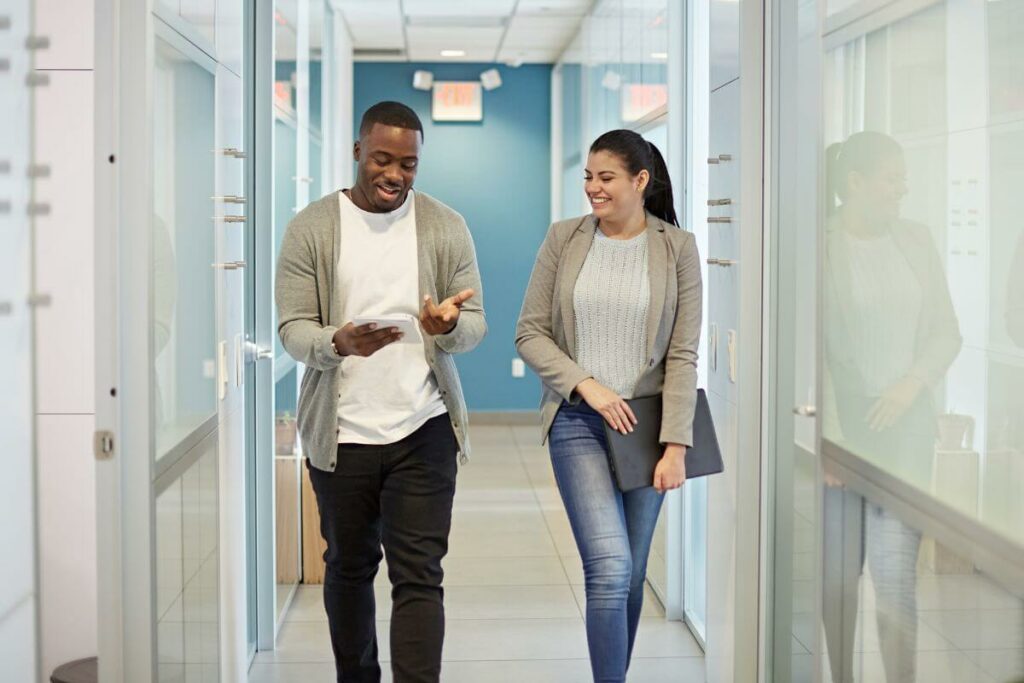 To apply for the Digital Nomad Visa in Hungary, simply follow these steps :
Initial application : apply for the Hungarian Digital Nomad Visa at the Hungarian embassy in your country. Prepare the necessary documents as mentioned above.
Embassy appointment : set an appointment at the nearest Hungarian embassy, which will handle your application. Complete the application forms which you can download online.
Submission and interview : attend your appointment, submit the necessary documents (don't forget the health insurance certificate !) and go through a short interview. You'll need to fill out the application form for the residence permit and the Appendix 17 form, selecting "remote work" as the purpose of stay.
Visa fee payment : pay the application service fee of 116 € / $125.25 in person or 70 € / $75 online.
Application approval : wait for your application to be processed, which usually takes around thirty days.
Entry visa : upon approval, your entry visa will be sent to you via post.
Travel to Hungary : you have thirty days to travel to Hungary and apply for the White Card.
White Card application : apply for the White Card at your district's National Directorate-General for Aliens Policing (NDGAP).
Digital Nomad Visa For Hungary Renewal Process
The Hungary Digital Nomad Visa is valid for a year, after which you can extend it for an additional year before the current visa expires.
This extension is permissible only once, so you won't be able to exceed a 2 years stay unless you apply for another residency permit.
The renewal service fee when handled in person at a National Directorate-General for Aliens Policing (NDGAP) office is 116 € / $125.25, while the online renewal service fee via the NDGAP's online portal is a slightly lower : 70 € / $75.
How Long Is Hungarian Digital Nomad Visa Valid For ?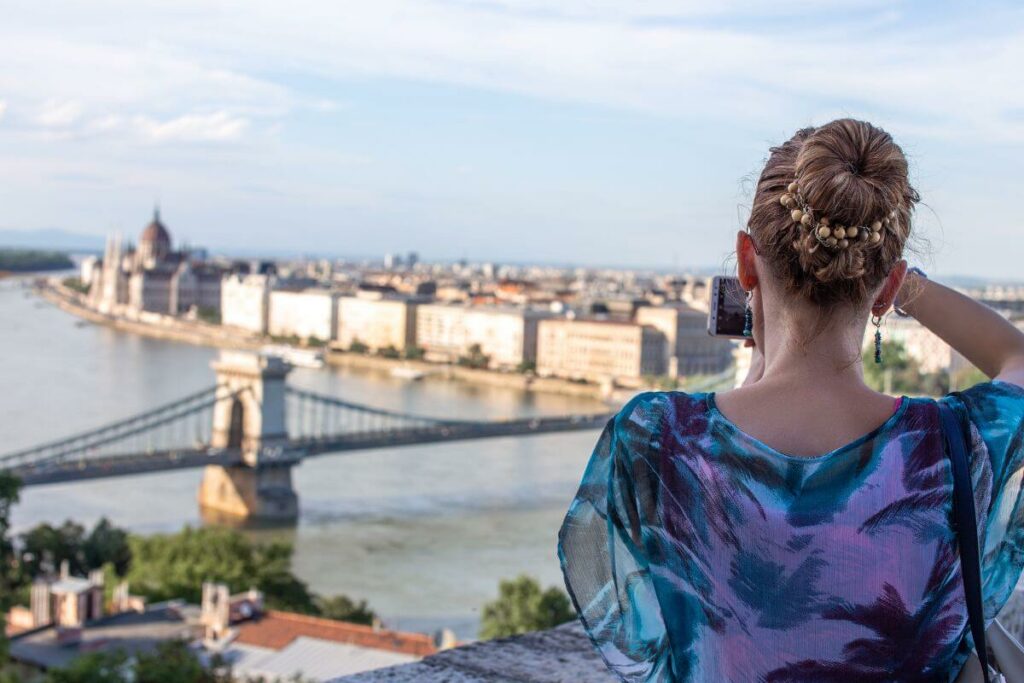 The Hungary Digital Nomad Visa has a validity of one year from the date of issuance.
This is designed to facilitate a substantial stay in Hungary for digital nomads looking to immerse themselves in the local culture and environment.
Importantly, you have the option to extend this visa for an additional year, but this extension can be availed only once. So you will be able to stay in the country for a maximum of two years.
Cost Of Digital Nomad Visa Hungary
The cost of the Hungary Digital Nomad Visa depends on how you decide to apply.
The initial application fee, to be paid while applying at the embassy in your home country, is 116 € / $125.25.
But if you choose to apply through NDGAP's online platform, this service fee is reduced to 70 € / $75.
Hungary offers one of the cheapest digital nomads visas amongst European countries.
Hungary Digital Nomad Visa Tax To Expect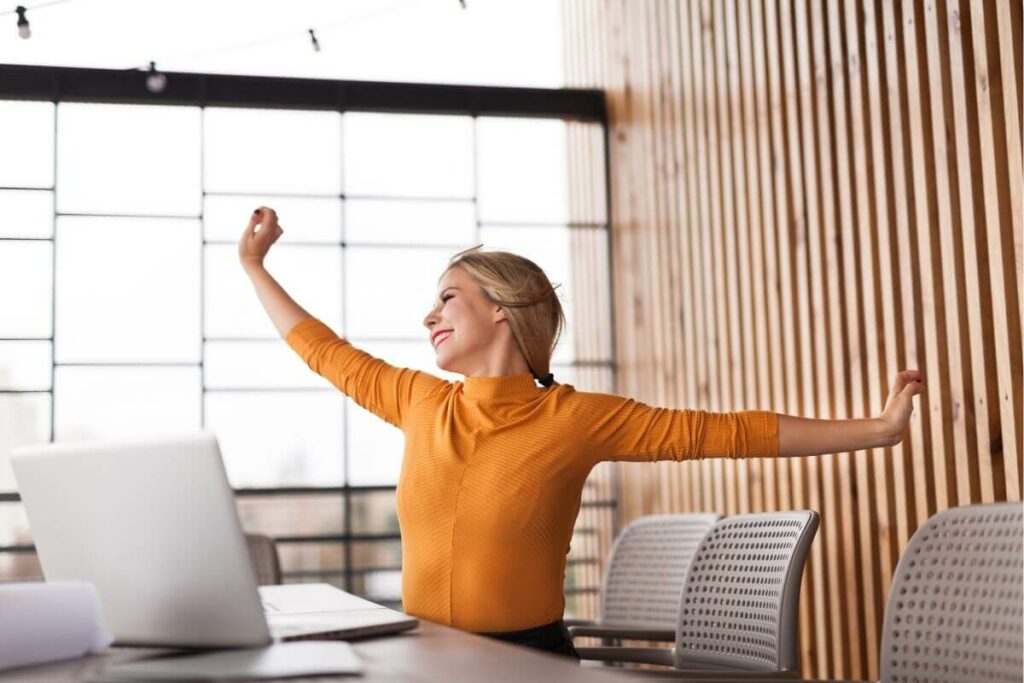 If you reside in Hungary for at least 183 days or half a year, then you become a tax resident and are obliged to pay taxes.
The taxation begins from the 184th day of your stay and includes a personal tax rate.
Good news : Hungary's tax system applies relatively low tax rates. The personal income tax rate stands at 15%, and employees are required to contribute 18.5% towards social security tax.
How Long You Wait To Get Digital Nomad Hungary Visa
The processing time for the Hungarian Digital Nomad Visa typically takes around 30 days from the day of application.
But this timeframe can fluctuate depending on the volume of applications the embassy or consulate is handling at the time.
This is why we always advise you to apply well in advance of your intended travel date.
Once your application is approved and you receive your entry visa, you are allowed to travel to Hungary. Following arrival, you have 30 days for the White Card application.
Bringing Family With You
The Hungarian Digital Nomad Visa does not allow for family members to join the primary visa holder.
Unlike some other European countries' digital nomad visas, the Hungarian version is designed for the individual applicant and does not provide a route for direct family unification.
However, each family member can apply for their own respective visas if they wish to live in Hungary, but they will have to meet the necessary requirements for their respective visa category.
Cost Of Living In Hungary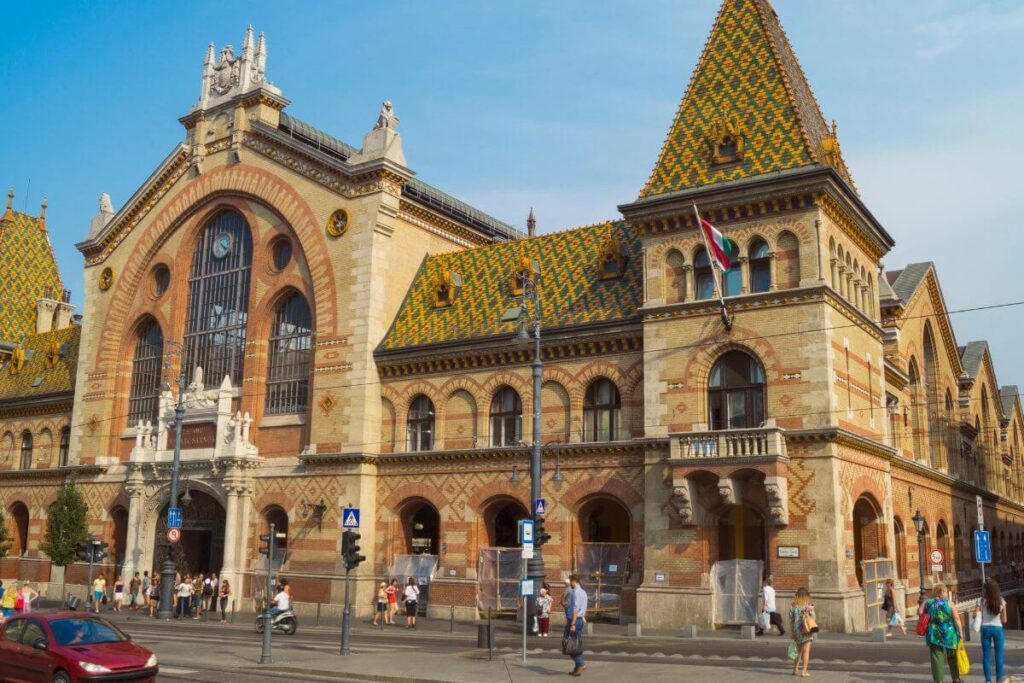 Hungary is pretty affordable compared to many European countries.
With a favorable exchange rate and lower cost of living, it provides an economical option for digital nomads.
From affordable accommodation and food to reasonable transportation and leisure activities, here are some examples of what to expect in terms of costs.
| Accommodation | Cost |
| --- | --- |
| Rent | 400 to 500 € / $440 to $550 |
| Buy | From 50000 € / From $55000 |
| Hotels | 40 to 60 € / $44 to $66 |
| BnB | 30 to 50 € / $33 to $55 |
| Food | Cost |
| --- | --- |
| Restaurant | 10 to 20 € / $11 to $22 |
| Groceries | 150 to 200 € / $165 to $220 /month/pers |
| Fast Food | 5 to 7 € / $5,50 to $8 |
| Transports | Cost |
| --- | --- |
| Bus | 1 to 2 € / $1,10 to $2,20 per trip |
| Taxi | 1 to 2 € / $1,10 to $2,20 per km |
| Car rental | 30 to 50 € / $33 to $55 per day |
| Leisure | Cost |
| --- | --- |
| Day excursion | 20 to 50 € / $22 to $55 |
| Nightlife | 5 to 20 € / $5,5 to $22 |
| Museum / attractions | 4 to 10 € / $4,40 to $11 |
| Outdoor activities | 10 to 30 € / $11 to $33 |
You can also check the Cost of Living in Hungary here.
Is There Digital Banking In Hungary
Hungary digital nomad visa will give you access to digital banking services.
Most of the country's major banks provide online and mobile banking facilities, including:
OTP Bank
K&H Bank
Erste Bank
These banks offer international money transfers, bill payments, balance inquiries and many other functions, all accessible via the internet.
It's worth noting, however, that some banking services may require a local address or Hungarian residency.
Popular Digital Nomad Hotspots (Cities) In Hungary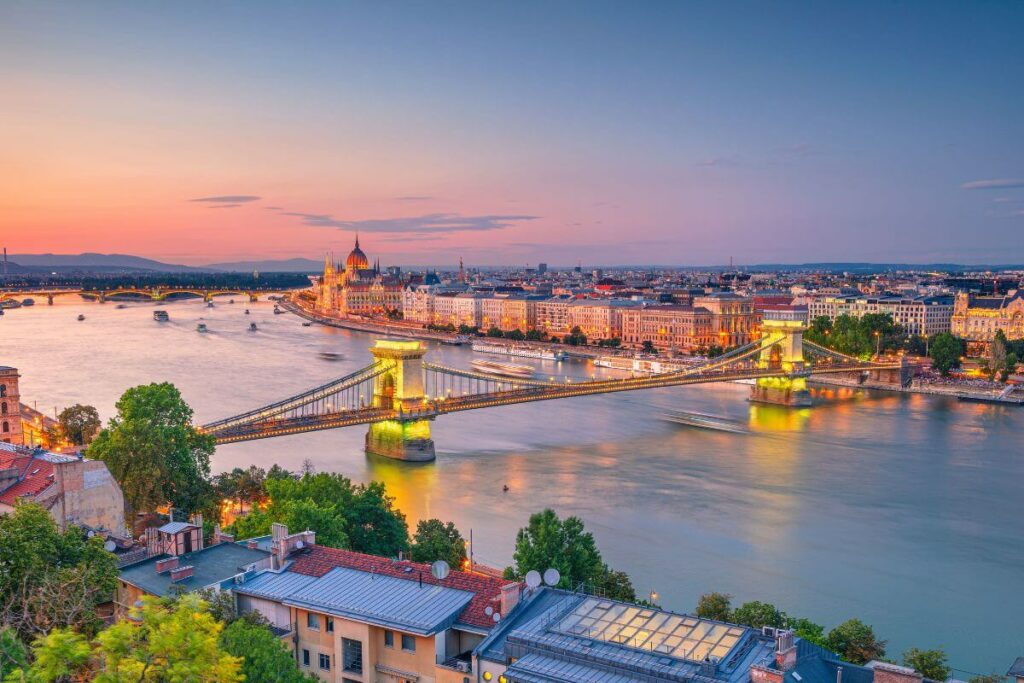 Hungary digital nomad visa is great to explore all the country's major tourist sites, but you will have to find a place to settle.
Here are the best hotspots we could find.
Budapest
Hungary's vibrant capital is a top pick for digital nomads. It boasts a strong internet connection, a plethora of coworking spaces and a bustling nightlife. The city is also known for its beautiful architecture and affordable living.
Debrecen
The second-largest city in Hungary, offers a quieter, more relaxed pace of life. It's home to a well-established university, so this means there's a youthful and international vibe there. Plus the cost of living is lower than in Budapest !
Szeged
Located near the southern border, Szeged is known for its sunny climate and charming architecture. It has a youthful energy thanks to the University of Szeged and it offers an affordable lifestyle.
Pecs
Pecs is a university city that's rich in history, with landmarks dating back to Roman times. It has a more laid-back vibe than the larger cities, but still offers plenty of cafes, restaurants and cultural activities.
Lake Balaton
While not a city, Lake Balaton is a popular spot for digital nomads seeking a balance of work and leisure. The lake's northern shore is home to many charming towns and is well-equipped for remote work !
Are There Coworking Communities In Hungary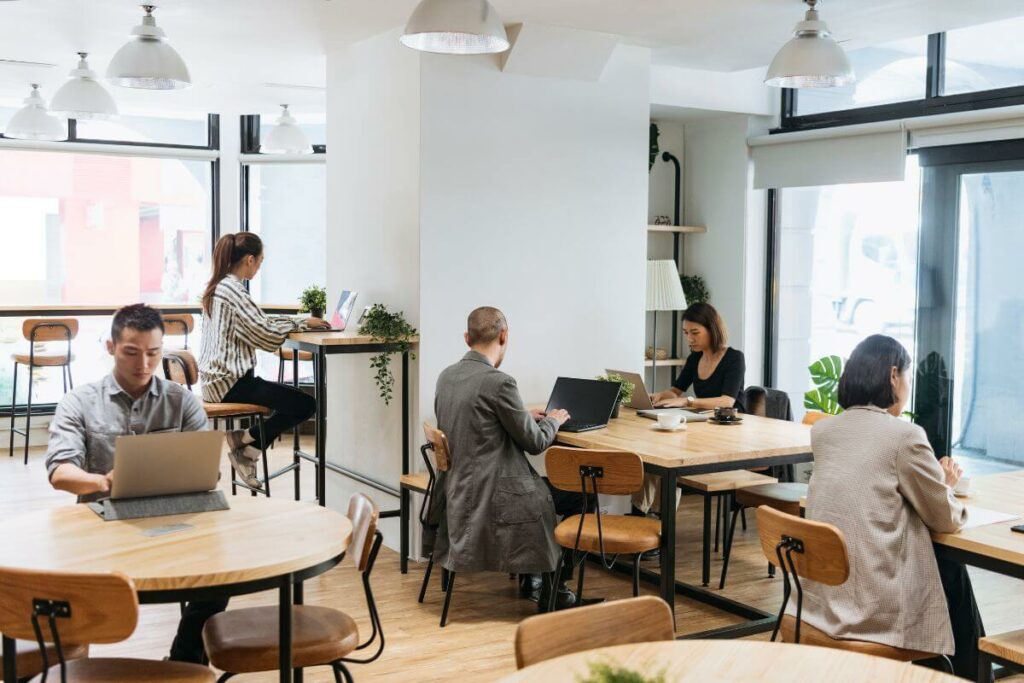 Hungary digital nomad visa will give you access to some of the most vibrant coworking communities in the European Union.
Coworking Communities in Budapest
The capital city is a thriving hub for digital nomads, largely thanks to its numerous coworking spaces. These include:
Kaptar in the city center
Urban Lobby which offers an eco-friendly workspace
and Impact Hub Budapest, a part of the international Impact Hub network.
Each provides not only high-speed internet and workspaces but also fosters a collaborative and vibrant community.
Coworking Communities in Debrecen
The presence of coworking spaces is growing more and more here. Places such as Debrecen Hub and Xponential Coworking Space offer a great place to work as well as networking events and workshops.
Coworking Communities in Szeged
Szeged is home to a few coworking spaces that cater to its young and vibrant population. Door Coworking Office offers a modern and flexible workspace with all the necessary amenities, while Jungle Coworking Office emphasizes its community-building.
Final Pros & Benefits
As for the final pros and benefits of choosing the Hungary digital nomad visa amongst all other destinations, the affordable cost of living coupled with the quality of life stand out.
Hungary boasts strong infrastructure with reliable internet, an array of coworking spaces and easy access to the rest of the European economic area.
It offers a blend of urban life in bustling cities like Budapest and tranquility in smaller towns or near Lake Balaton. The country is culturally rich with friendly locals and expat communities.
Few Drawbacks To Have In Mind
Despite loads of advantages of living in Hungary as a digital nomad, there are a few drawbacks to consider.
The English language, for example, is spoken in major cities and tourist areas, but it may not be as widely spoken in smaller towns or rural areas.
The visa application process and tax number registration can be complex and time-consuming, considering that you will have to go to a visa appointment in person to submit your completed application.
Also, while the cost of living is generally low, healthcare costs can be high if you require specialized or emergency services and don't have a very good health insurance.
3 Alternative Countries With Similar Requirements We Recommend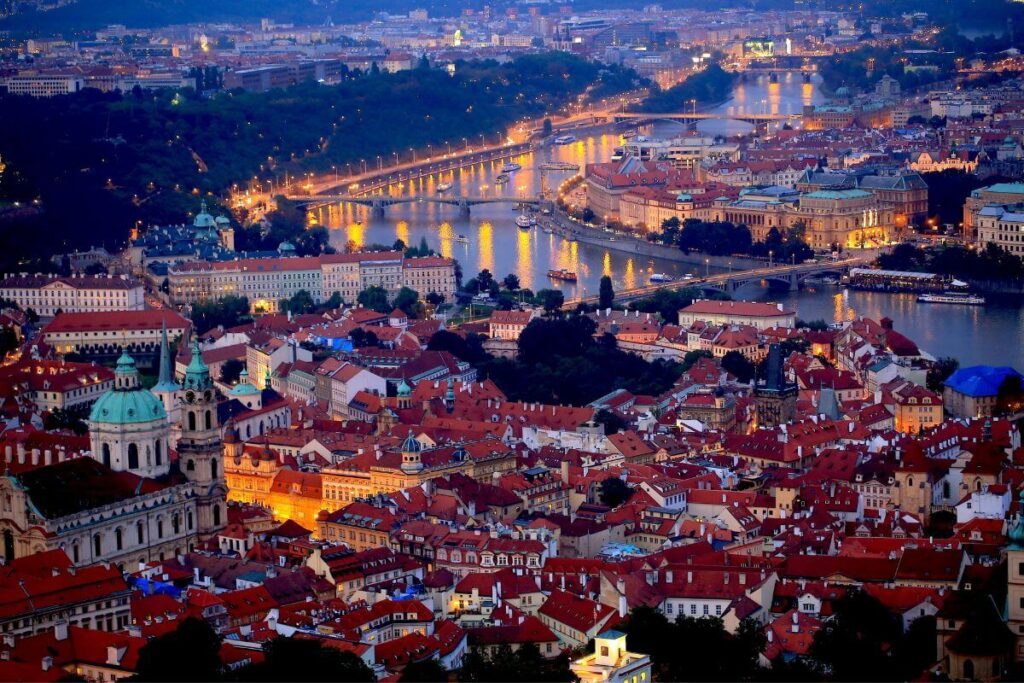 The Hungary digital nomad visa application isn't exactly right for you ?
Here are some alternative destinations you may consider.
Czech Republic
The Czech Republic offers a digital nomad visa, known as the Zivno visa, that allows you to live and work in the country.
It's a vibrant and culturally rich country with many coworking spaces, especially in Prague. Plus, it offers affordable living and a central location in Europe.
Germany
Germany is a hub for tech and startups and offers a Freelance Visa for non-EU residents.
The visa application process is straightforward and the quality of life is high, with great infrastructure, healthcare and social security.
Read Later – 40 Countries With Digital Nomad Visas
Malta
This Mediterranean island nation offers an easy digital nomad visa application if you wish to work remotely for companies based outside of Malta.
There you will enjoy beautiful weather, stunning landscapes, balanced lifestyle and a thriving digital nomad community. Plus, English is one of the official languages !
FAQs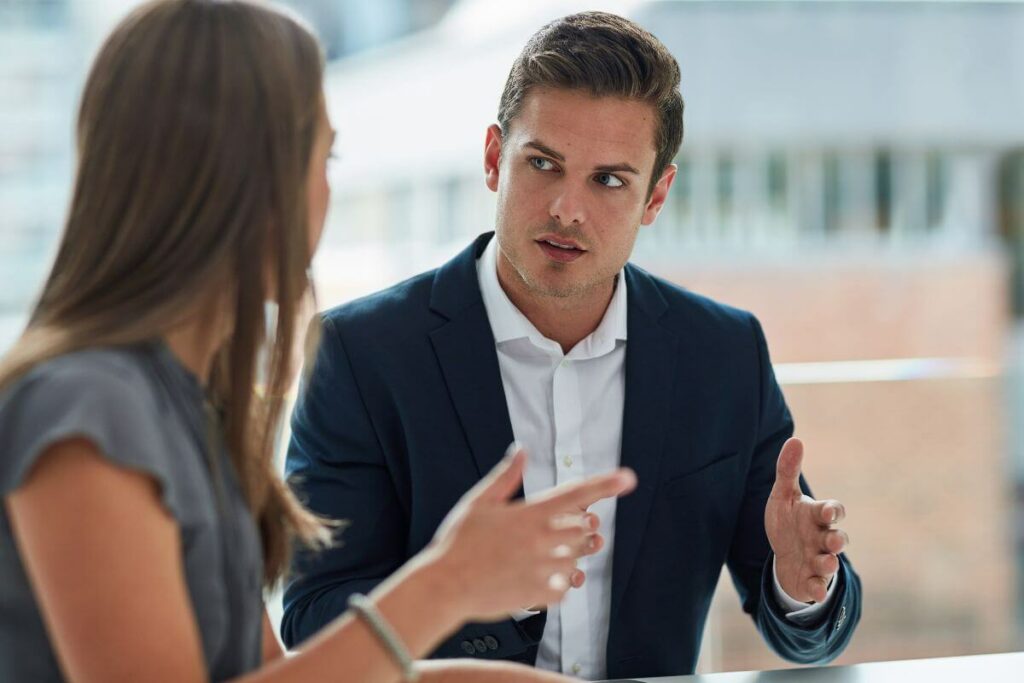 Can I legally work remotely from Hungary as a digital nomad ?
Yes, you can legally work remotely in Hungary as a digital nomad with a digital nomad visa (White Card).
Can you work remotely from Hungary without a digital nomad visa ?
Working remotely in Hungary without a digital nomad visa is technically illegal and could lead to legal issues.
Do digital nomads pay taxes in Hungary ?
Digital nomads residing in Hungary for more than 183 days are considered tax residents and required to pay personal income tax and social contributions.
Is Hungary a good country for digital nomads ?
Hungary is an excellent choice for digital nomads, with affordable living, great digital infrastructure and beautiful cities.
Can the Hungarian digital nomad visa lead to citizenship ?
The Hungary digital nomad visa does not lead directly to citizenship. It's primarily for individuals who want to live and work in Hungary temporarily.
Wrap Up
The Hungary Digital Nomad Visa is a viable option for remote workers seeking a balance between cultural richness and cost-effectiveness.
It's a country that combines high-quality digital infrastructure, affordable living costs and diverse coworking communities.
The tax system is also reasonably favorable but, like any other destination, it does come with a few drawbacks and requires a thorough understanding of the requirements and procedures.