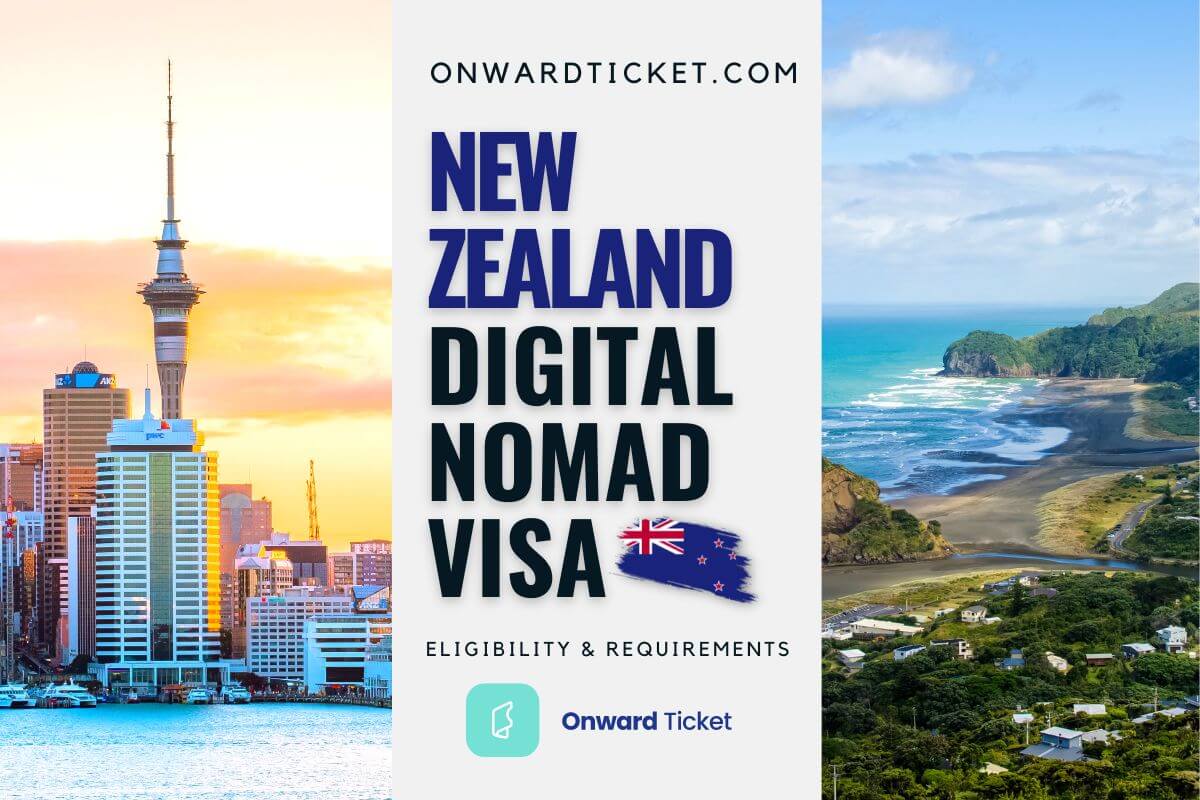 While there is no official New Zealand digital nomad visa, its Visitor Visa will still offer a convenient route for professionals who need to be mobile.
With this visa, digital workers are able to live among New Zealand's gorgeous landscapes for periods of three to nine months.
Additionally, some nationals of nations that do not require visas may use the New Zealand Electronic Travel Authority (NZeTA) for transitory stays.
Let's dive deeper into the New Zealand digital nomad visa options and requirements.
New Zealand Digital Nomad Visa – Key Points Explained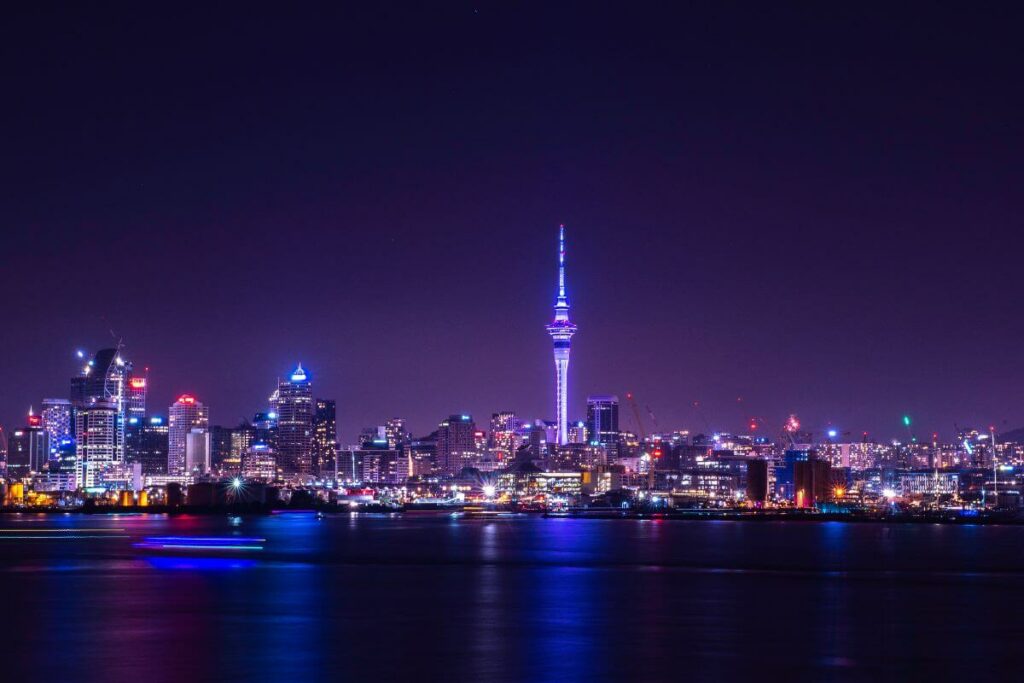 Professionals who work remotely must be familiar with the nuances of the New Zealand digital nomad visa in order to successfully organize their stay there.
To begin with, we have to make it clear that New Zealand doesn't legally have a "digital nomad" visa, but the Visitor Visa has grown to be a popular option for remote workers.
Through the approved government websites, you can submit an online application and check the progress of your NZeTA.
Of course, you will have to meet some requirements and send over a few documents in order to be approved.
Am I Eligible For The New Zealand Visitor Visa As A Digital Nomad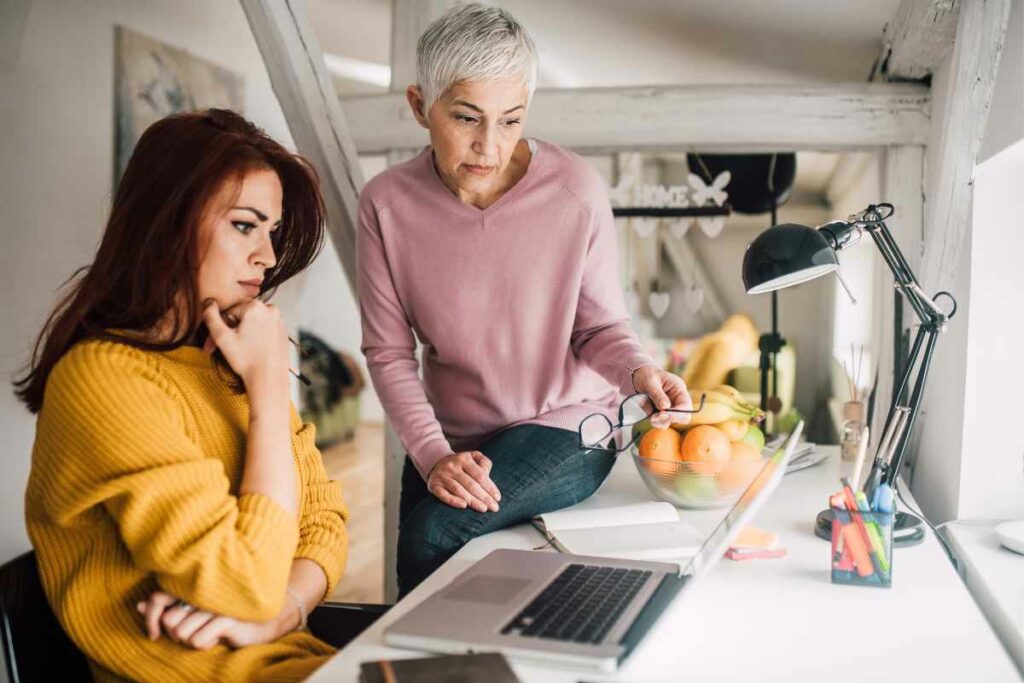 It all depends on your country of citizenship.
A list of nations and territories with visa waivers, whose citizens can easily apply for this visa, has been compiled by New Zealand.
This lengthy list contains countries from many continents, including, among others, Canada, the United Kingdom, the United States, a number of European Union member states, important Asian regions and a few Middle Eastern countries.
The New Zealand digital nomad visa qualifying requirements include restrictions for specific nations.
For example, only residents of Estonia, Latvia, and Lithuania are permitted, and only individuals who hold passports from the Special Administrative Region of Macau are permitted.
Unfortunately, if your country isn't on this list of those exempt from visa requirements, you might not be able to obtain a visitor visa for remote work in New Zealand.
Is It Hard To Get Digital Nomad Visa For New Zealand ?
Surprisingly, applying for a visitor visa or digital nomad visa in New Zealand isn't as difficult as one may imagine.
New Zealand's method is quite simple when compared to other nations that offer visas for digital nomads.
Of course, every country has different standards, but New Zealand stands out for its simplicity and clarity.
Digital Nomad Visa New Zealand Types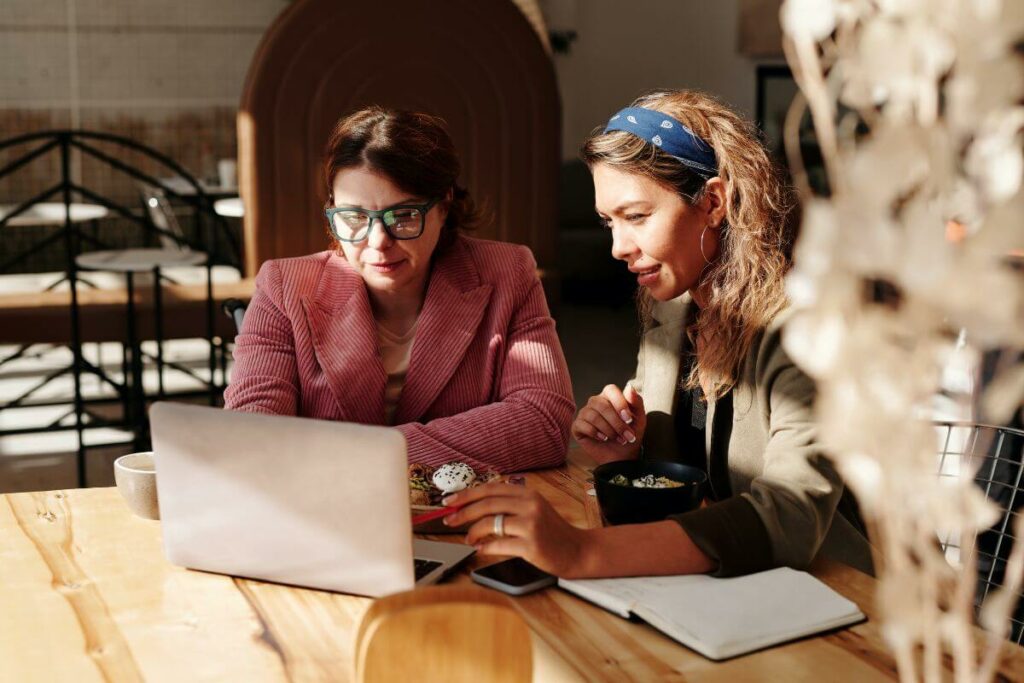 Even if there is no such thing as a digital nomad New Zealand visa, the country offers different options for remote workers wishing to settle in this beautiful island :
Working Holiday Visa : this visa allows you to stay and work in New Zealand short-term. Depending on your nationality, the duration can be 12 months or extended to 23 months for countries like the UK and Canada. Applicants should be between 18 to 30 years of age.
New Zealand Visitor Visa : it's the most common visa used by digital nomads as it's pretty easy to obtain and it allows a stay for up to 9 months.
New Zealand also has numerous temporary and permanent other visas tailored for various purposes.
New Zealand Digital Nomad Visa Requirements & Eligibility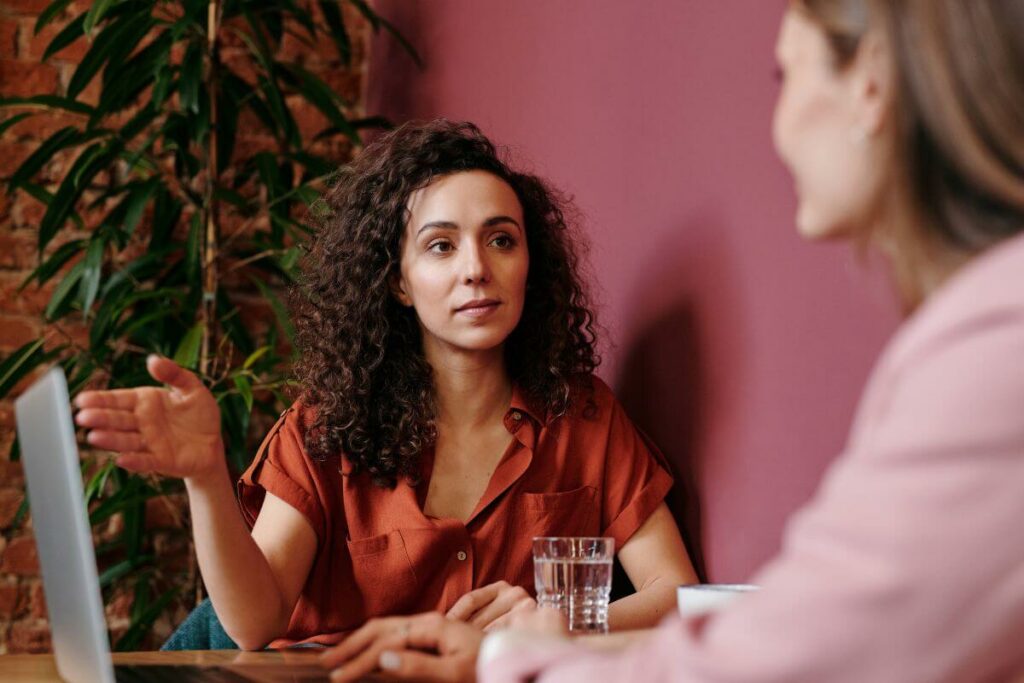 Here are the eligibility and visa requirements if you want to travel New Zealand's gorgeous landscapes while carrying on with their remote business.
Validity of passport : you must have a passport that is valid for at least 15 months after the date of the visa application. This guarantees your legal standing throughout your whole stay.
Dependents : you should not be traveling to New Zealand with any dependents. This visa is intended for individuals who want to combine work and leisure.
Sufficient funds : you must show financial capability to support yourself during your stay. A minimum of 4200 NZD (2300 € / $2500) is a mandated requirement.
Return flight arrangements : documentation or proof of return flight arrangements must be presented. This provides assurance that you intend to leave New Zealand after the visa period.
Application process : all visa applications, including the Working Holiday Visa, should be submitted through the official New Zealand government website.
New Zealand Remote Work Visa Income Requirements
New Zealand places a strong emphasis on making sure that remote workers and digital nomads may support themselves independently of the local economy.
Candidates must show proof of a consistent and sizable income of 4200 NZD (2300 € / $2500) minimum, coming from sources outside of New Zealand.
This not only shows financial independence, but also guarantees little impact on the local labor market. But what if your salary declines while you're still in the nation ?
Well your visa will still be granted but you probably won't be able to renew it.
Apply For Digital Nomad Visa for New Zealand With These Documents
Here is a brief list of necessary documents to ensure a quick digital nomad visa application process :
A clear copy of your current valid passport.
The INZ1017 application form.
Receipt attesting to the payment of the visa application fees.
Two brand-new color photographs. For online submissions, make sure the image is in JPG format, 500 KB to 3 MB in size, and has pixels that range from 900 x 1200 to 2250 x 3000.
Financial proof of sufficient funds : a sponsorship form (INZ 1025) that has been filled out if you have a local sponsor or can provide proof of adequate funding.
Family documents : If you are traveling with family under a visa that allows that, you must show your marriage license and documentation proving that any accompanying children are your legal children.
Health prerequisite : imaging of the chest.
Health insurance covering your stay.
New Zealand Digital Nomad Visa Application Process Step By Step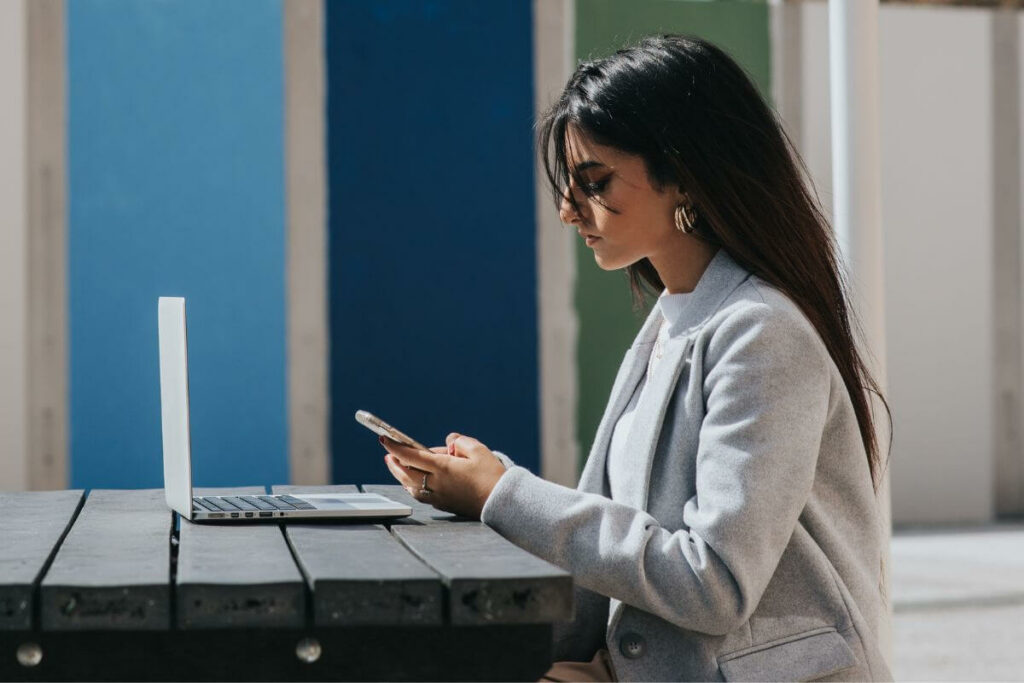 Here is a step by step guide on how to apply to New Zealand digital nomad visas different options :
Initial research : before embarking on the application process, familiarize yourself with the specific visa requirements, eligibility criteria and potential costs. It is time to choose your visa option as there is no specific digital nomad visa in New Zealand.
Choose the right assistance : you can opt to apply independently or seek the expertise of an immigration agency.
Document collection : gather all the required documents, including passport copies, financial proofs and other specific requirements based on your nationality.
Online application submission : all applications are made through the official New Zealand government website. Ensure that all details provided are accurate to prevent delays or rejections.
Immigration health check : if you're seeking a 23-month visa duration, you'll need to submit a general medical certificate and recent chest X-ray.
Await decision : once your application is submitted, New Zealand immigration will review it. The processing time varies but can stretch up to 89 days.
Application outcome notification : you will receive a notification via email regarding the status of your visa application. Ensure to check all folders, including spam.
Plan your move : after successful approval, you can make arrangements for your journey to New Zealand. Keep in mind the terms and conditions of your visa.
Renewal Process Digital Nomad Visas In New Zealand
Visas for digital nomads are granted in New Zealand for a specific amount of time.
You must go through a renewal procedure to prolong your stay, and for that, you will have to fill a new visa application rather than a NZeTA.
For a smooth renewal journey, make sure you have current documentation and satisfy any additional requirements established by immigration authorities.
How Long Is Digital Nomad Visa For New Zealand Valid For ?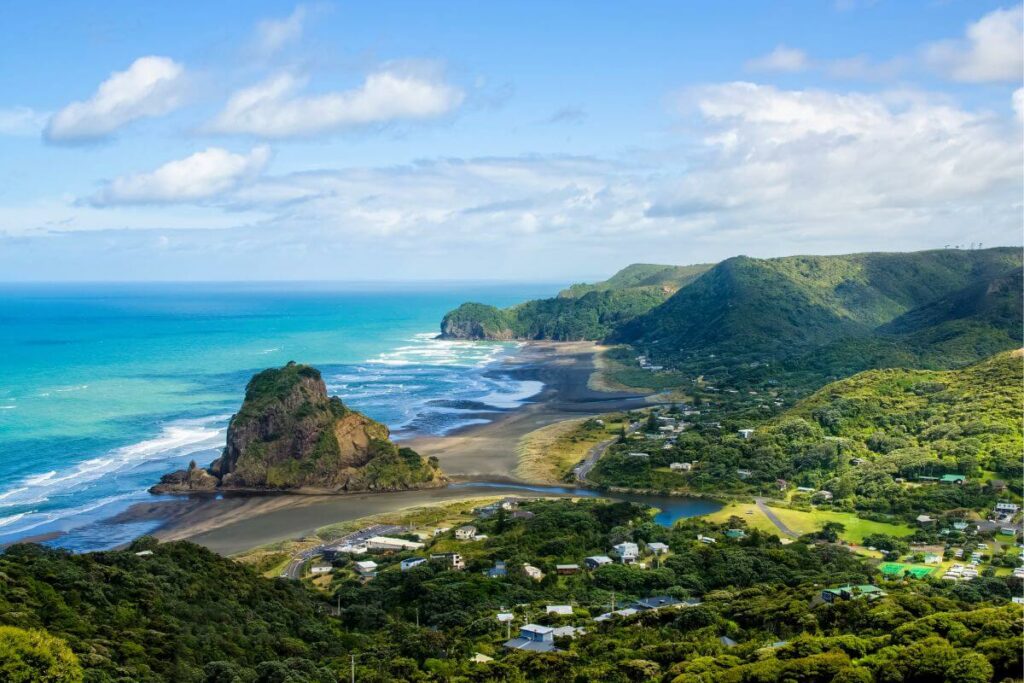 It all depends on the type of visa you choose.
The Visitor Visa, often used by digital nomads, grants a stay of up to 9 months in an 18-month period.
On the other hand, the Working Holiday Visa, popular among young travelers looking to work and travel, permits stays of 12 months, though for certain nationalities, this can be extended to 23 months.
Cost Of Digital Nomad Visa New Zealand
Here again it depends on the type of visa you choose, but also on your nationality.
The cost of New Zealand Visitor Visa, which many digital nomads use, ranges from 165 to 211 NZD ($98 to $125), depending on how you apply.
Meanwhile, the Working Holiday Visa fee varies depending on nationality ; and most citizens will have to pay around 455 NZD ($270).
New Zealand Digital Nomad Visa Tax To Expect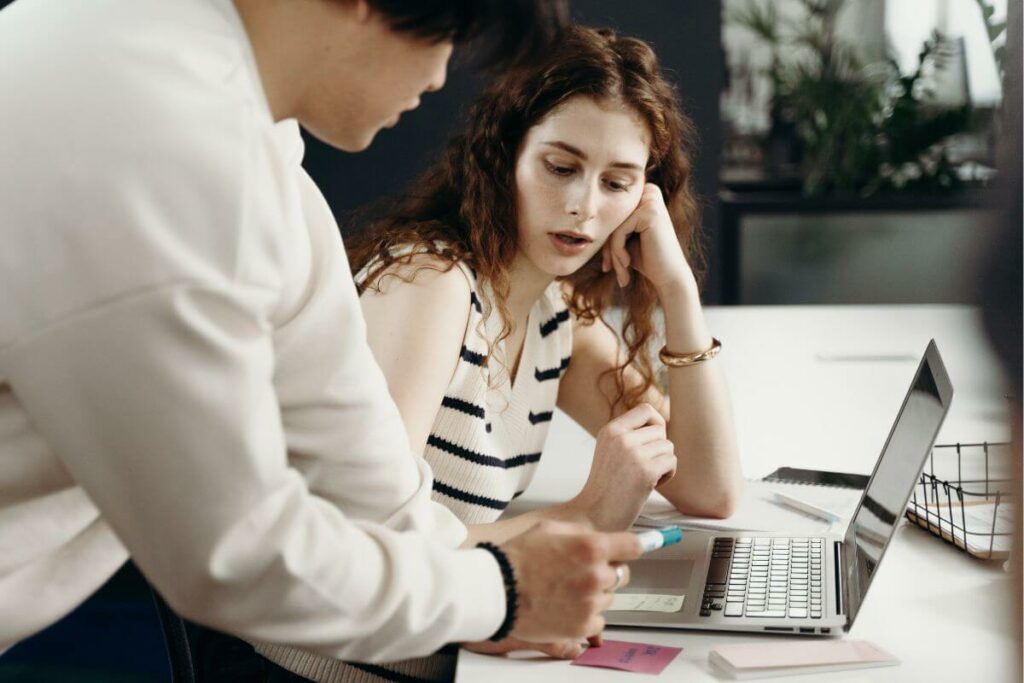 Digital nomads usually fall under the non-resident category, which implies they're only taxed on revenue generated within New Zealand as not considered as a tax resident.
While residents are taxed on worldwide income, this does not apply to digital nomads.
You will have to obtain an IRD number if you intend to work with local clients or businesses in order to avoid paying the highest tax rate.
Depending on the income class, the tax rates for non-residents range from 10.5% to 33%.
Also worth mentioning is the possibility that some digital nomads could benefit from tax agreements between New Zealand and their home countries to reduce their tax obligations.
How Long You Wait To Get Digital Nomad Visa For New Zealand
Some patience is required when applying for a Digital Nomad Visa in New Zealand.
On average, the Visitor Visa takes about 22 working days to process, but wait times can reach 89 working days in some cases, particularly during peak application periods or owing to complications in specific applications.
Over 90% applications are approved within 53 working days, but you should always plan ahead to ensure a smooth transition to your temporary New Zealand-based remote work life.
Bringing Family With You
The New Zealand Working Holiday Visa expressly states that dependents, whether partners, children or another family member, are not permitted to accompany the visa holder.
This visa is designed for solitary travelers who want to work and tour New Zealand. The Visitor Visa, on the other hand, provides greater flexibility.
Although it is primarily intended for visitors, it may also accommodate families traveling together.
As a result, if you're a digital nomad who wants to bring your family along, the Visitor Visa may be your best option for seeing New Zealand as a group.
Cost Of Living In New Zealand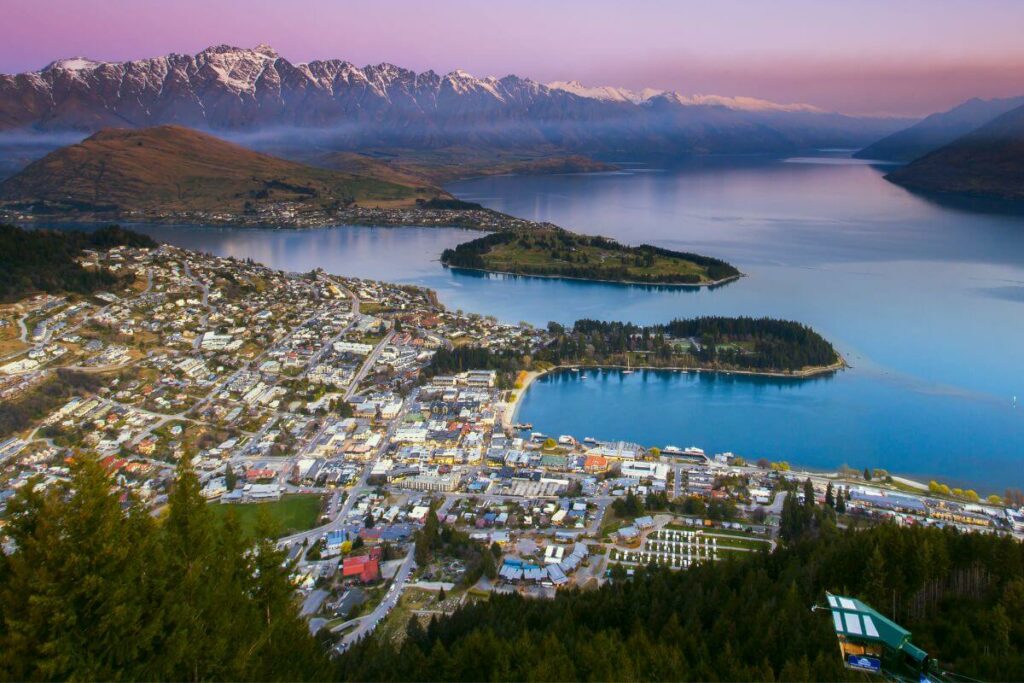 The island nation has a cost of living that might be higher than what some digital nomads are used to.
Of course it will depend on your location, personal lifestyle and spending habits, but here's a simplified breakdown of some common expenses :
| Accommodation | Cost |
| --- | --- |
| Rent | 850 to 1200 € / $935 to $1320 |
| Buy | From 10000 € / From $110000 |
| Hotels | 70 to 100 € / $77 to $110 |
| BnB | 60 to 80 € / $66 to $88 |
| Food | Cost |
| --- | --- |
| Restaurant | 30 to 50 € / $33 to $55 |
| Groceries | 250 to 300 € / $280 to $330 /month/pers |
| Fast Food | 5 to 10 € / $5,50 to $11 |
| Transports | Cost |
| --- | --- |
| Train | Around 20 € / $22 per 100km |
| Bus | 3 to 4 € / $3,30 to $4,40 per trip |
| Taxi | Around 3 € / $3,30 per km |
| Car rental | 30 to 60 € / $33 to $66 per day |
| Airplane | 40 to 100 € / $44 to $110 per national trip |
| Leisure | Cost |
| --- | --- |
| Day excursion | 50 to 100 € / $55 to $110 |
| Nightlife | 15 to 30 € / $17 to $33 |
| Museum / attractions | 6 to 10 € / $6,60 to $11 |
| Outdoor activities | 50 to 80 € / $55 to $88 |
You can also check the Cost of Living in New Zealand here.
Is There Digital Banking In New Zealand
Yes, leading traditional banks like ANZ, BNZ, Westpac and ASB offer strong digital platforms that allow you to conduct a plethora of banking activities online : fund transfers, bill payments, bank account management…
Plus there's an increasing presence of neo-banks and fintech startups that solely operate online or via mobile applications. New Zealand's banking infrastructure is advanced enough to cater to most !
Which VPN Works Best In New Zealand For Digital Nomads ?
ExpressVPN and NordVPN top the list of recommended VPNs in New Zealand.
ExpressVPN stands out for its impressive speeds and robust security features and NordVPN offers a vast network of servers and excellent privacy options.
Both are reliable choices to maintain online security and access global content during your New Zealand's working holiday visa.
Popular Digital Nomad Hotspots (Cities) In New Zealand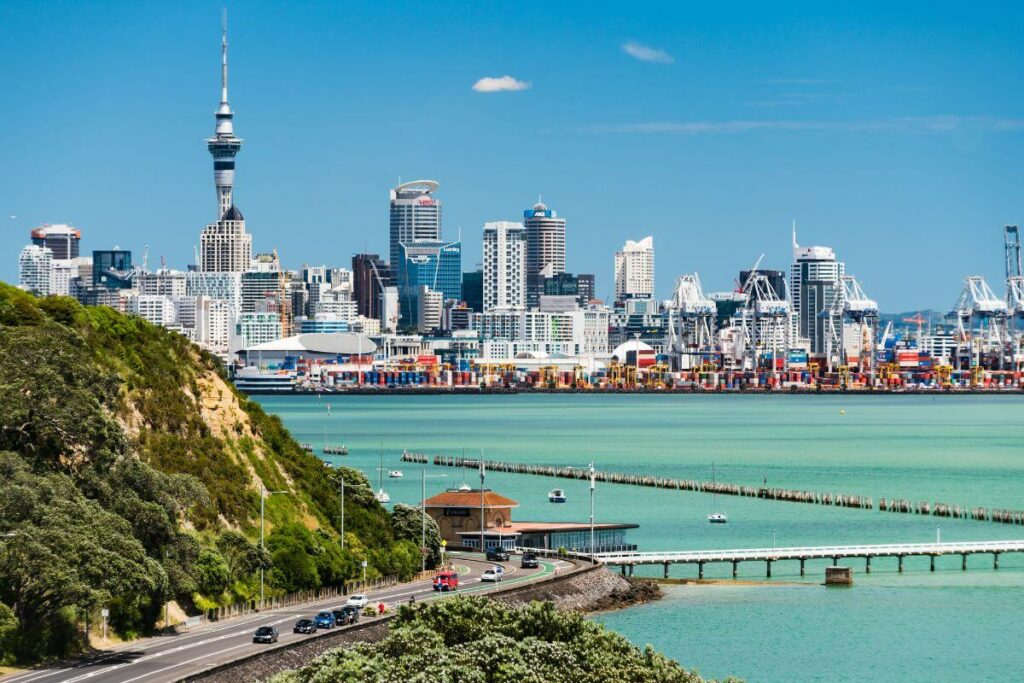 Here are the spots we found in New Zealand to conduct digital business.
Wellington – As the capital city, Wellington boasts a rich cultural scene with its waterfront promenades, art galleries and tech hubs. The best New Zealand offers in terms of cafe culture and balance between leisure and productivity !
Queenstown – Located on the shores of Lake Wakatipu, Queenstown offers breathtaking views and adventure sports. For digital nomads who love nature, this city provides the perfect blend of work and recreation !
Tauranga – With its stunning beaches and growing tech community, Tauranga is fast becoming a digital nomad hotspot. We love its relaxed coastal vibe combined with modern amenities. An ideal environment for remote work !
Dunedin – Famed for its historic architecture and strong academic atmosphere due to the University of Otago, Dunedin offers a blend of culture and learning for digital nomads. The city's slower pace and student population provide ample networking opportunities.
Are There Coworking Communities In New Zealand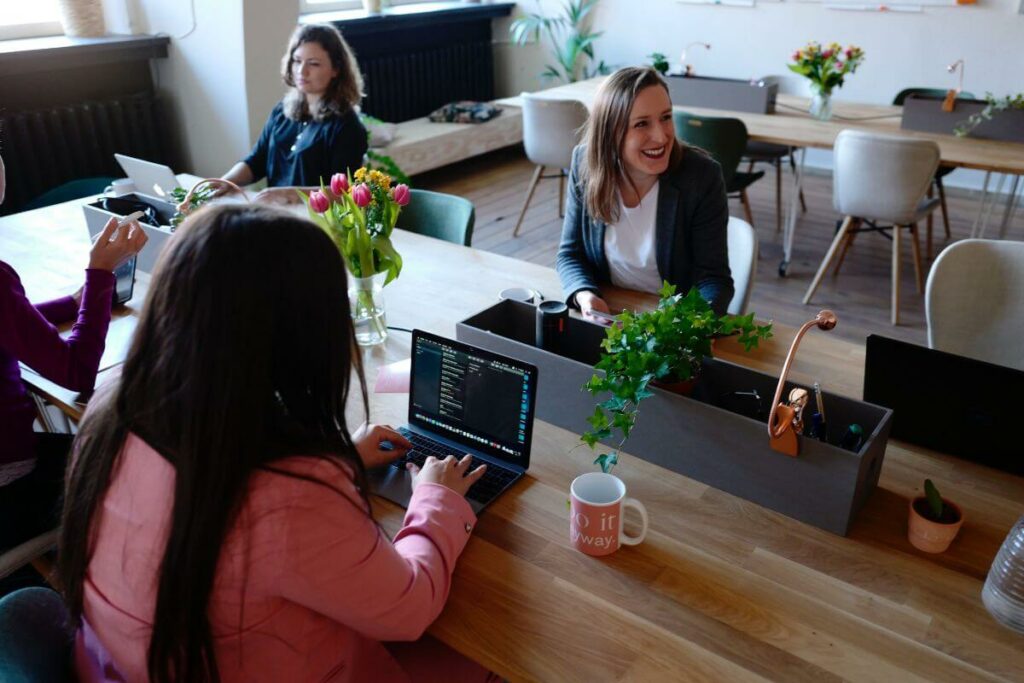 Joining some communities during your stay will help you stay focused on your work and fully settle yourself in your new destination.
Here are some of the best coworking communities we could find in New Zealand.
Auckland
Auckland is home to several coworking spaces such as GridAKL or The WorkSpace. All of them offer state-of-the-art facilities and foster innovation.
Given Auckland's position as a business hub, it's ideal for digital nomads involved in remote roles like marketing, software development, and design !
Wellington
Wellington's creative vibe extends to its coworking culture. ServCorp and Regus are prominent coworking communities in the city that regularly host events and workshops for freelancers, startups and remote workers. One of the best places to find your perfect job for remote work !
Christchurch
Post the earthquake rebuild, Christchurch has seen a boom in modern infrastructure, and this includes coworking spaces. The WorkShop and GridAKL stand out as hubs for tech innovators and startups.
Is New Zealand Safe For Digital Nomads ?
Of course we can't guarantee you will meet no problem during your long term visa stay, but New Zealand is one of the safest countries in the world thanks to its low crime rate and friendly locals.
But bear in mind that natural hazards like earthquakes or volcanic activities are occasional concerns.
To ensure peace of mind, subscribe to reliable travel insurance like SafetyWing and World Nomads. Both provide comprehensive packages tailored to the needs of remote workers and travelers.
Final Pros & Benefits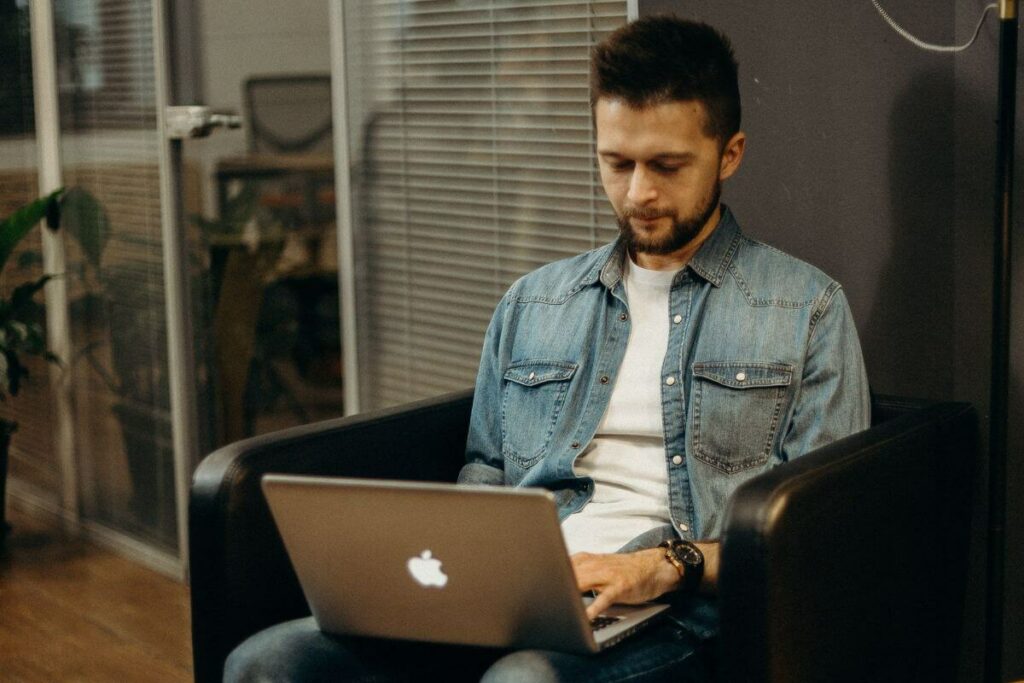 New Zealand stands out as an idyllic destination for digital nomads : breathtaking landscapes (mountains, beaches and lush forests), progressive digital infrastructure, optimal balance of work and relaxation, friendly locals…
Cities like Auckland and Wellington teem with coworking spaces which foster a sense of community among remote workers.
Let's couple that with the country's safe environment and diverse outdoor activities and we obtain one of the few countries ideal for remote work !
Few Drawbacks To Have In Mind
The cost of living, especially in major cities like Auckland, is probably the most evident drawback.
Also, the island nation's geographical remoteness means longer and potentially pricier flights to other global destinations, and to your home country.
Plus, if you're accustomed to 24/7 urban life, the pace in some parts of New Zealand will seem slower.
And while internet connection is usually better than in many countries, it may be inconsistent in some remote locations. Also don't forget it's an English speaking country, so you'll have to be good at English.
3 Alternative Countries With Similar Requirements We Recommend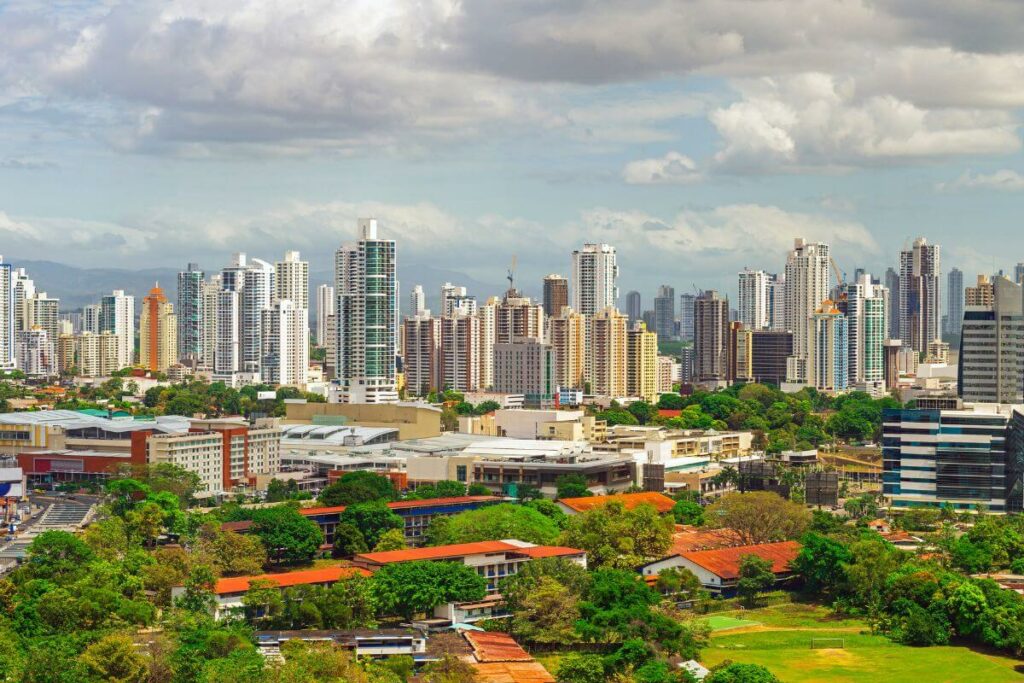 Not fully convinced by the fact that New Zealand doesn't have a specific digital nomad visa or by its high cost of living ?
Here are some other countries that have about the same requirements.
Panama
With its famous canal, Panama is not only a strategic location but also a hub for digital nomads.
The country's short-stay visa for remote workers is particularly popular among remote workers and entrepreneurs, thanks to its relatively simple requirements.
Turkey
A bridge between Europe and Asia ! Turkey offers an affordable cost of living combined with a rich history.
Istanbul attracts many digital nomads with its vibrant culture and coworking spaces. The country's residence permit is straightforward with quite basic requirements.
Iceland
Iceland has recently been promoting its digital nomad visa to attract digital nomads to its shores.
With stunning landscapes and a unique culture, it's perfect if you're seeking inspiration. The application process is transparent, although living costs are on the higher side.
FAQs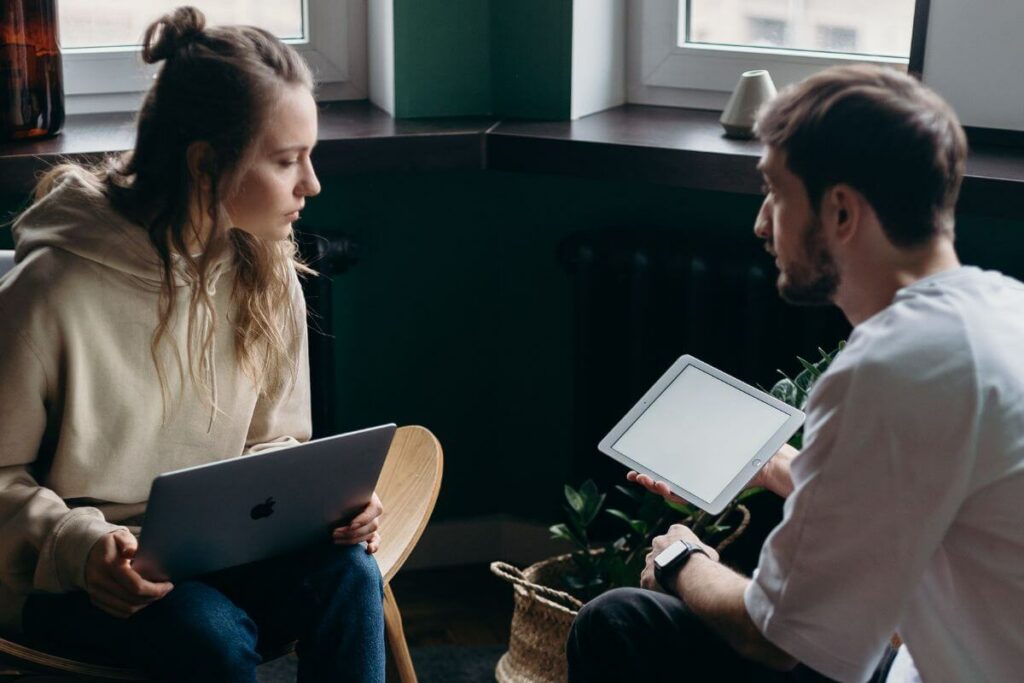 Does New Zealand have a digital nomad visa ?
No, but it offers several visa options for remote workers, like the Working Holiday Visa or the Visitor Visa.
Can I move to New Zealand as digital nomad ?
Yes, digital nomads can move to New Zealand typically using the Working Holiday Visa or the Visitor Visa.
Do you need a visa to move to New Zealand as a digital nomad ?
Unless you're part of the visa waiver countries, yes you need a visa to work and stay in New Zealand.
How long can an American digital nomad stay in New Zealand ?
American digital nomads can stay up to 12 or 23 months on a Working Holiday Visa.
Can I work remotely as a digital nomad in New Zealand on a tourist visa ?
No, working on a tourist visa is not permitted. You need a valid work visa.
Can you apply for NZ residency from overseas ?
Yes, overseas applicants can apply for New Zealand residency, but requirements vary.
Is there an age limit to apply for the New Zealand Digital Nomad Visa ?
There is no age limit for the visitor visa, but applicants to the working holiday visa must be between 18 to 30 years old.
Can I work for a New Zealand-based company while on this visa ?
Yes, you can work for local companies with the Working Holiday Visa.
Wrap Up
New Zealand is a great destination for digital nomads. It offers a blend of breathtaking landscapes and a supportive environment for remote work.
With its distinct visa options, vibrant cities filled with coworking spaces and a reputation for safety, the country beckons global professionals.
However, while the allure is undeniable, you will have to get informed about visa requirements, local costs and potential challenges. Now is your time to enjoy !