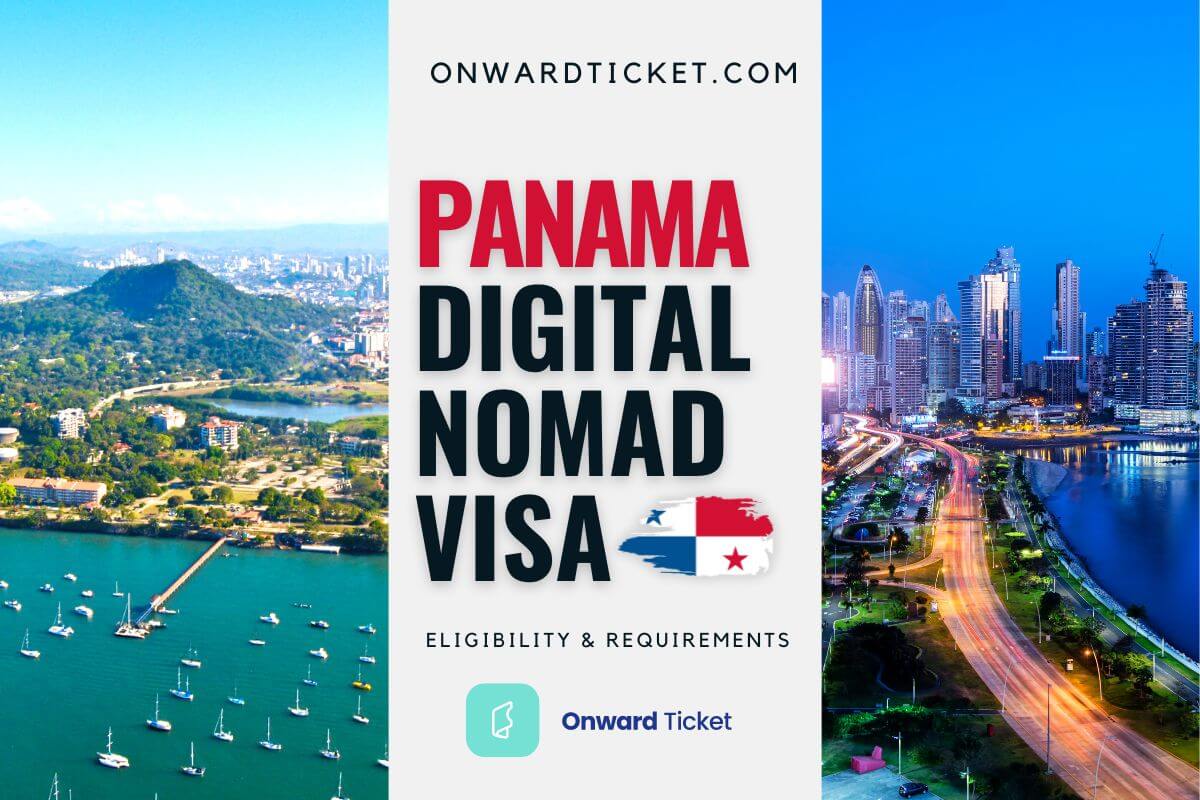 Panama digital nomad visa stands out with attractive perks : affordability, extended stays and tax exemptions.
In 2021, amidst the transformative work changes triggered by Covid-19, Panama launched the short-stay visa for remote workers to tap into the swelling population of digital nomads and freelancers.
Let's have a look at the intricacies of the application process, fees and the numerous advantages of embracing the Panamanian digital nomad life.
Panama Digital Nomad Visa – Key Points Explained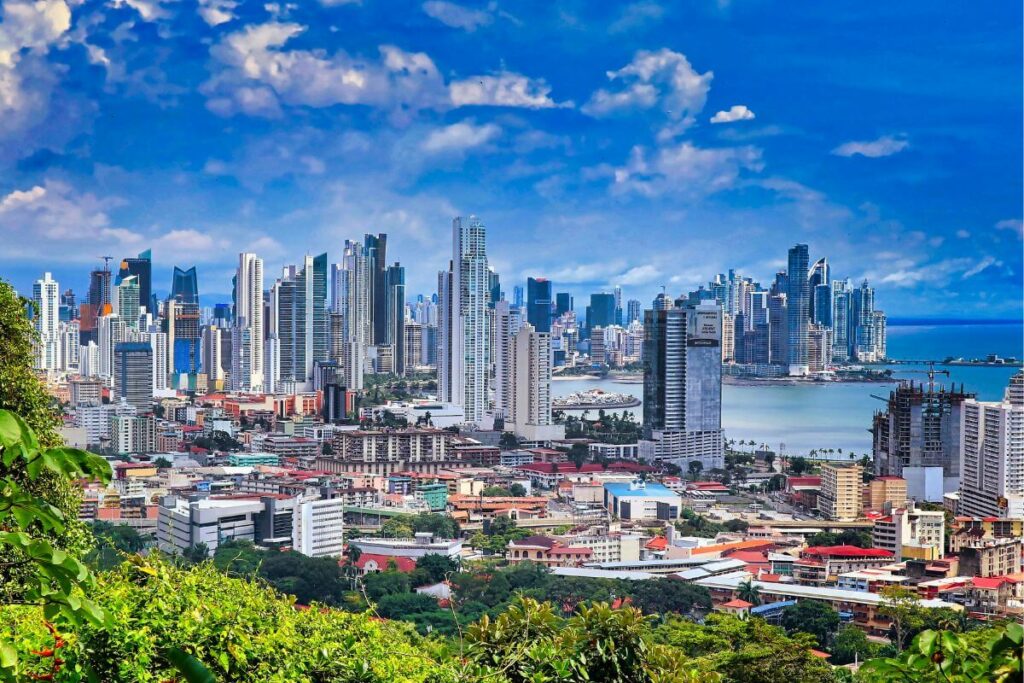 The digital nomad visa Panama has become a sought-after choice for modern professionals.
Here's a succinct overview to get you started :
Duration : the visa lasts for nine months with a renewal option for another nine.
Fees : the application entails a $250 (225 €) charge for the National Immigration Agency and a $50 (45 €) visa card fee.
Minimum income proof : applicants need to demonstrate an annual income of $36000 (32700 €).
Tax benefits : no income tax on earnings from outside Panama.
Is It Hard To Get Digital Nomad Visa For Panama ?
Compared to many countries offering digital nomad visas, Panama short stay visa for digital nomads is relatively straightforward.
Each nation has its own set of criteria, and Panama's process is streamlined and inviting, mostly thanks to its pretty low sufficient income.
What Type of Visa Is Panama Digital Nomad Visa ?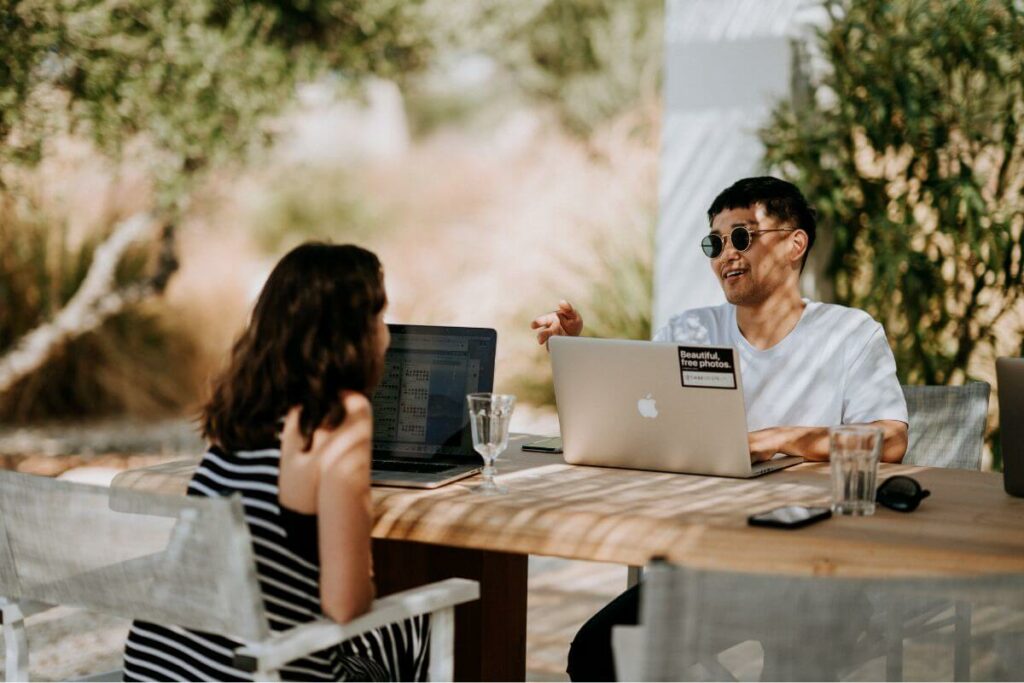 The digital nomad Panama visa, officially termed the short-stay visa for remote workers, is distinct from a typical Panama working visa.
While traditional working visas cater to in-country employment, the digital nomad visa is tailored for individuals whose professional operations lie outside of Panama's territory.
It aims to support global remote workers in leveraging Panama's enticing offerings.
Panama Digital Nomad Visa Requirements & Eligibility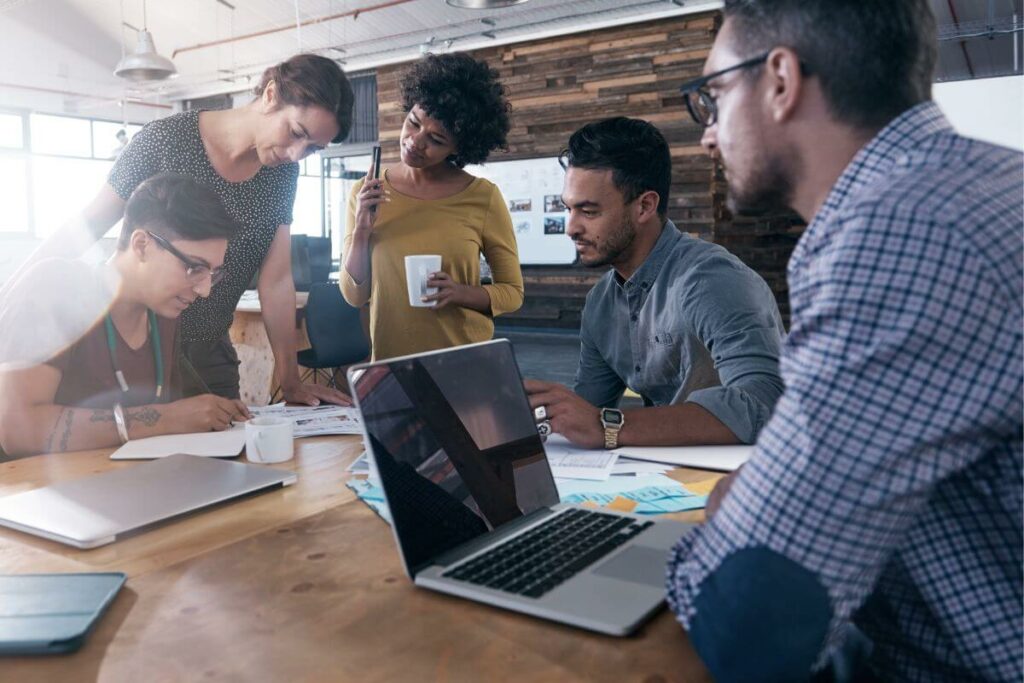 The visa nomad digital Panama is designed to cater to digital professionals looking to live and work in Panama while their job operations target clients or employers outside the nation.
Below are the key requirements that you should be aware of :
Valid passport : your passport must be valid at the time of application.
Remote work profile : whether you're a freelancer, a business owner or an employee, your work or clients must be situated outside of Panama.
Annual income threshold : you have to prove sufficient income of a minimum annual income of $3000 (2720 €) per month or an annual equivalent of at least $36000 (32700 €).
Valid medical insurance : health insurance coverage throughout your stay in Panama.
Clean criminal record : a clean criminal record, devoid of any criminal activities from your country of residence.
Foreign work : if you're affiliated with a foreign company, you must show the existence of this company in its registered country and provide a job letter that specifies the details of your role and income.
Self-employed credentials : self-employed applicants need to demonstrate the existence of their company or client base outside Panama.
Panama Remote Work Visa Income Requirements
The income requirement is designed to ensure that digital nomads can sustain themselves while residing in Panama.
You will have to prove sufficient income to show you will positively contribute to Panama's economy.
This is why you must demonstrate a consistent monthly income of $3000 (2720 €) or an annual income of at least $36000 (32700 €).
Important to note : if your income takes a downturn while in Panama, it doesn't impact the initial nine months of your visa. However, this becomes pertinent during visa renewal.
A consistent dip below the required threshold means you may face challenges when seeking an extension or renewal for the visa.
Apply For Panaman Digital Nomad Visa With These Documents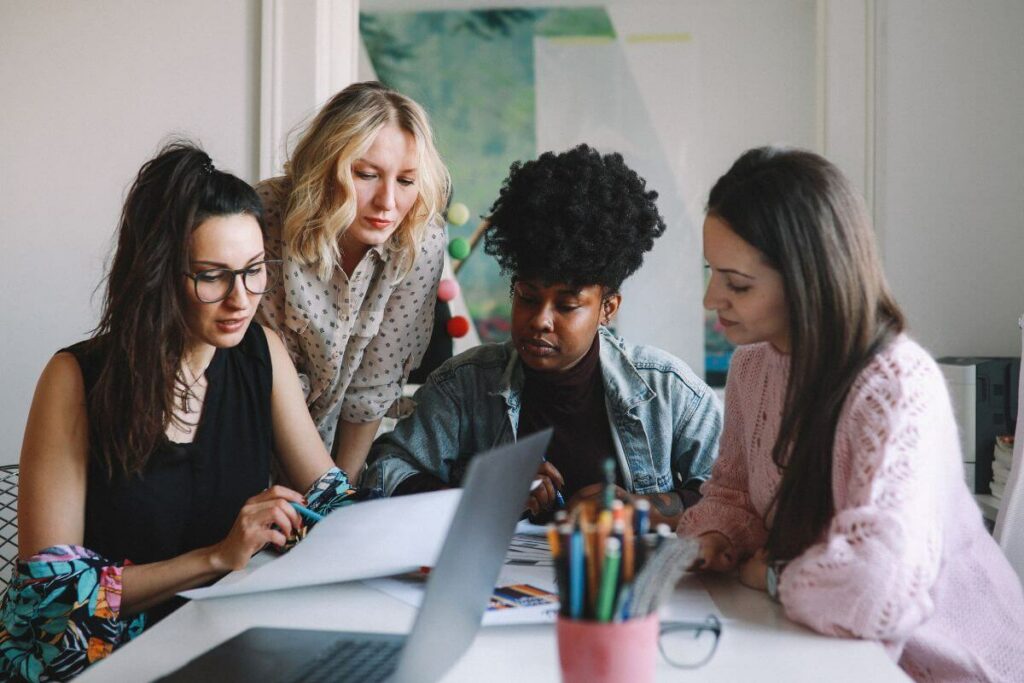 To apply for the Panama digital nomad visa, ensure you have the following documents :
Valid passport : ensure it has a minimum of three months' validity from your intended date of arrival in Panama.
Certified passport copies : as an essential backup.
Three passport-size photos : ensure they adhere to the specified dimensions (2 x 2 inches).
Proof of remote work : a key document to ascertain the nature of your employment.
Proof of annual or monthly income : bank certifications and statements demonstrating a minimum annual income of $36000 (32700 €).
Employment affiliation documents : if salaried, an official letter from your employer is required. Self-employed individuals will provide evidence of their business outside Panama.
Health insurance certificate : The valid medical insurance should cover you within Panama.
Certificate of good health : obtained from a recognized hospital in your home country.
Clean criminal record certificate : obtainable from your local police department.
Panama Digital Nomad Visa Application Process Step By Step
Here's a comprehensive step-by-step guide to ensure a seamless application to the Panama digital nomad visa :
Document preparation : gather all the mandatory documents. If you're a freelancer, you have to show a notarized affidavit of your business. If employed, get a letter from your employer on their official letterhead.
Consult an immigration lawyer : it isn't just advisable ; it's mandatory. They will guide you and ensure all documents are in order and assist with the application form.
Complete the application : with your lawyer's assistance, diligently fill out the application form. Double-check all details.
Application fee payment : a non-refundable fee of $250 (225 €) is applicable at this stage. Your lawyer will handle the payment submission to Panama's immigration department. An additional $50 (45 €) fee is levied when you collect your visa card post-approval.
Application submission : your lawyer will forward the complete application package to the relevant authorities.
Patience in waiting : after submission, the approval process usually takes a few weeks.
Approval & collection : on approval, you'll be intimated and you can then proceed to collect your digital nomad visa card.
Renewal Process Digital Nomad Visas In Panama
As a Panama digital nomad visa holder, you can extend your visa after its initial term by adhering to the same financial requirements and ensuring your remote work status remains intact.
The new visa will also be valid for nine months.
How Long Is Digital Nomad Visa For Panama Valid For ?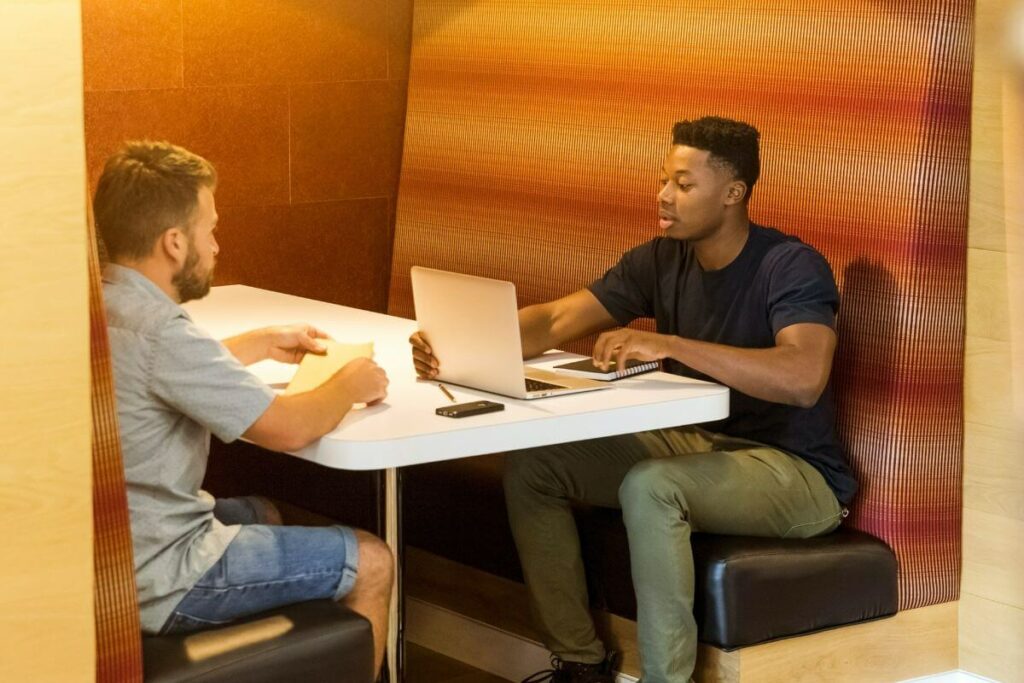 The Panama digital nomad visa is valid for an initial duration of nine months.
However, what makes it particularly enticing is its flexibility : after the initial period, you have the option to extend it for an additional nine months, for a total potential stay of 18 months.
Enough time to fully enjoy all the country has to offer for remote workers !
Cost Of Digital Nomad Visa Panama
The application process involves an initial fee of $250 (225 €), which covers the evaluation and processing of your visa application by Panamanian authorities.
Once approved, there's an additional $50 (45 €) charge to receive the official visa card.
Don't forget to take into account other potential legal fees, as you will need the assistance of an immigration lawyer.
While these are the primary government fees, be prepared for other incidental costs, like document notarization, translation and any courier charges.
Panaman Digital Nomad Visa Tax To Expect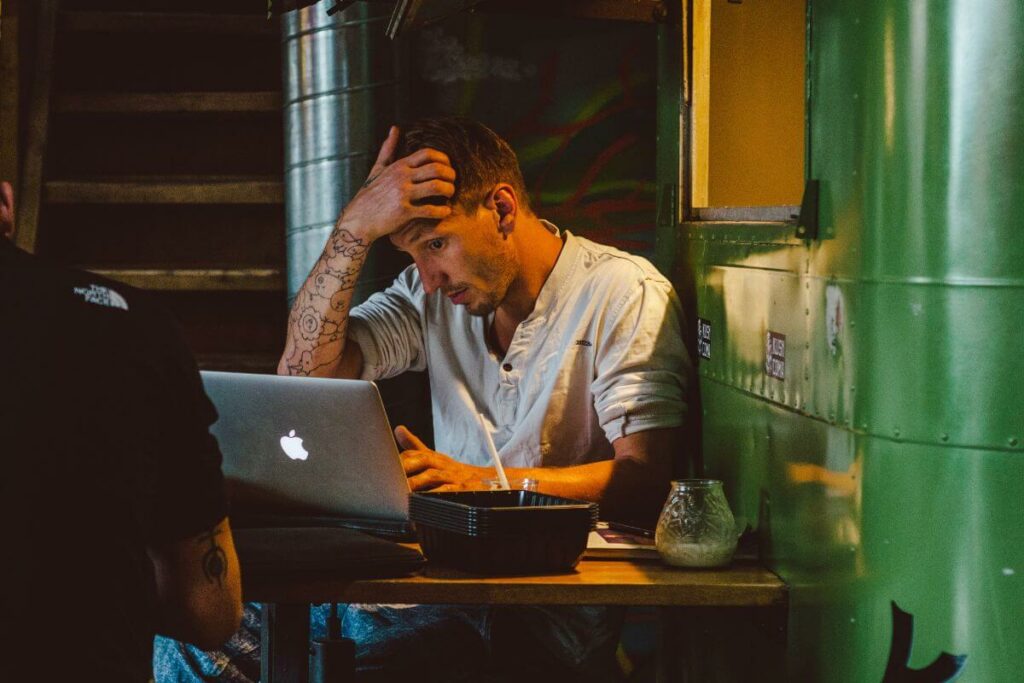 Panama operates on a territorial tax system, which means only income generated within its borders is subjected to taxation. A real tax friendly country !
For digital nomads, whose earnings predominantly come from foreign sources, this translates to virtually zero income tax liabilities in Panama. You will only pay taxes to your home country.
Should you reside in Panama for over six months, an option to apply for tax residency exists to shield you from tax burdens in your original country. This is a great way to avoid paying taxes.
How Long You Wait To Get Panama Digital Nomad Visa
After submitting all required documents and ensuring they meet the stipulated criteria, the processing time spans roughly 40 business days, which is approximately two months.
But during peak times or due to unforeseen administrative delays, this timeline might extend slightly.
As always, we recommend applying well in advance of your intended stay to account for any potential delays.
Bringing Family With You
Panama digital nomad visa is primarily designed for individual applicants. Unfortunately, the current framework of this visa does not permit direct inclusion of family members.
If you're keen on relocating with your family, it may necessitate applying to alternative visa options or for separate visas for each family member.
Cost Of Living In Panama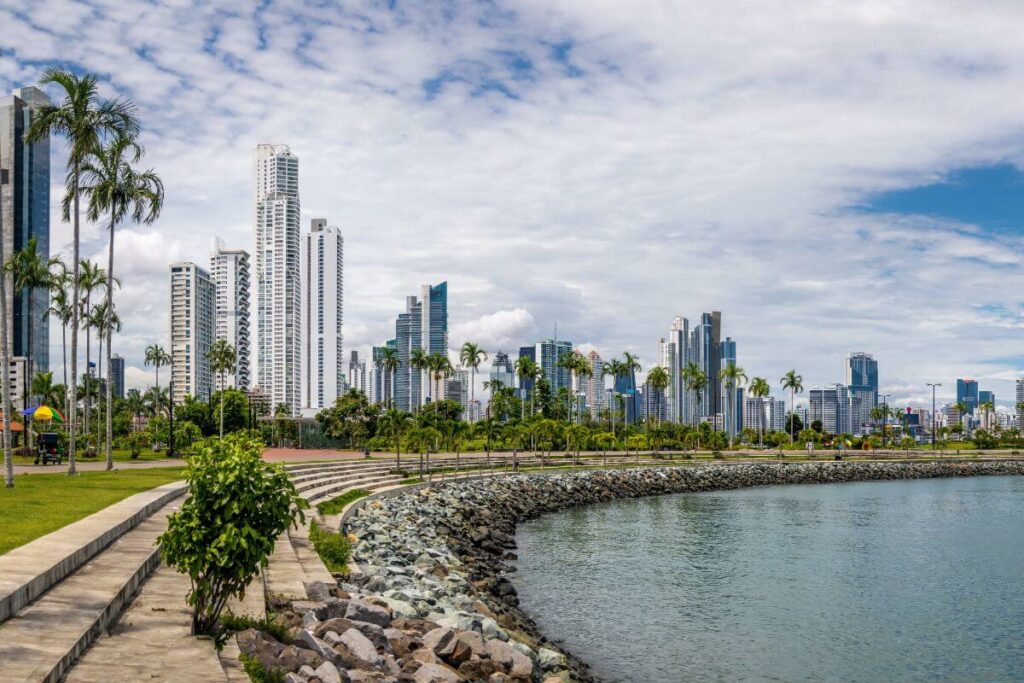 Not only is Panama a great place to pay taxes at a very low rate, it also comes with a pretty affordable cost of living.
While the bustling cityscape of Panama City tends to have higher living costs, the countryside and smaller towns offer a more budget-friendly lifestyle.
Here are some examples of what to expect to pay while living in this foreign country.
| Accommodation | Cost |
| --- | --- |
| Rent | Around 700 € / $770 |
| Buy | From 70000 € / From $77000 |
| Hotels | 40 to 60 € / $44 to $66 |
| BnB | 30 to 50 € / $33 to $55 |
| Food | Cost |
| --- | --- |
| Restaurant | 20 to 40 € / $22 to $44 |
| Groceries | 100 to 200 € / $110 to $220 /month/pers |
| Fast Food | 5 to 10 € / $5,50 to $11 |
| Transports | Cost |
| --- | --- |
| Train | Around 15 € / $16,50 per 100km |
| Bus | Around 1 € / $1,10 per trip |
| Taxi | Around 1 € / $1,10 per km |
| Car rental | 30 to 50 € / $33 to $55 per day |
| Leisure | Cost |
| --- | --- |
| Day excursion | 40 to 80 € / $44 to $88 |
| Nightlife | 10 to 20 € / $11 to $22 |
| Museum / attractions | 5 to 10 € / $5,5 to $11 |
| Outdoor activities | 40 to 80 € / $44 to $88 |
You can also check the Cost of Living in Panama here.
Is There Digital Banking In Panama
Yes, digital banking is on the rise in Panama.
Major local banks like Banco General, Banistmo and Caja de Ahorros have introduced online platforms and mobile apps that allow customers to manage their accounts, transfer funds and carry out other transactions without needing to visit the bank in person.
On top of that, international banks are also present in Panama, like Scotiabank and BAC Credomatic. All of them offer digital banking solutions as well.
Which VPN Works Best In Panama For Digital Nomads ?
Are you seeking a reliable VPN during your stay under the Panama digital nomad visa ?
ExpressVPN stands out as a top recommendation. With its vast global network, ExpressVPN ensures fast connection speeds and offers strong security protocols and user-friendly interface.
Of course there are other VPNs available on the market, but ExpressVPN is for us one of the best !
Popular Digital Nomad Hotspots (Cities) In Panama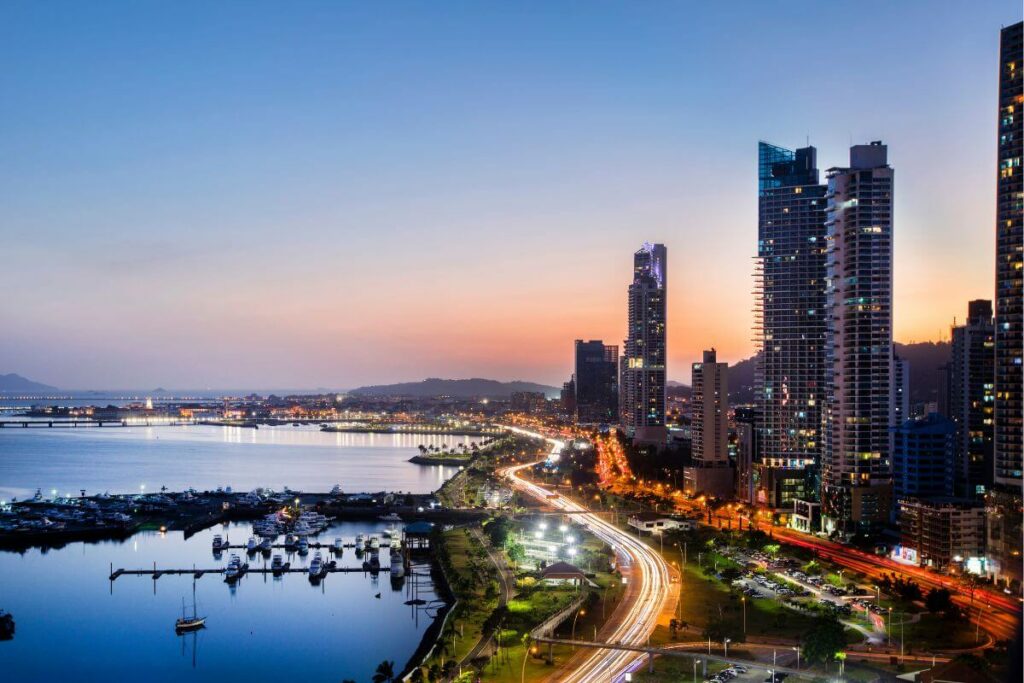 Wishing to join other digital nomads during your journey ?
Here are some of the best Panama digital nomad hotspots we could find :
Panama City – The capital boasts a bustling cosmopolitan vibe mixed with old-world charm in its historic district, Casco Viejo. With countless cafes and co-working spaces, it's an ideal location for digital nomads looking for urban comforts and connectivity.
Bocas del Toro – A vibrant archipelago off the Caribbean coast. Bocas del Toro is perfect if you're seeking a balance between work and beach life. Its laid-back atmosphere and diverse expat community make it a favorite among digital nomads.
Boquete – Situated in the highlands, Boquete offers cooler climates and breathtaking mountain views. With a lot of coffee shops and a thriving expat scene, it's no wonder digital nomads gravitate towards this scenic town.
Coronado – A beach town just an hour from Panama City. Coronado has modern amenities and offers a great coastal setting without compromising on facilities. You'll also find some working spaces with all the resources to become a digital nomad.
El Valle de Antón – Nestled in a volcanic crater, this town is known for its serene environment and natural beauty. Its weekend market and thermal springs will be great attractions for digital nomads looking for a blend of work and relaxation.
Are There Coworking Communities In Panama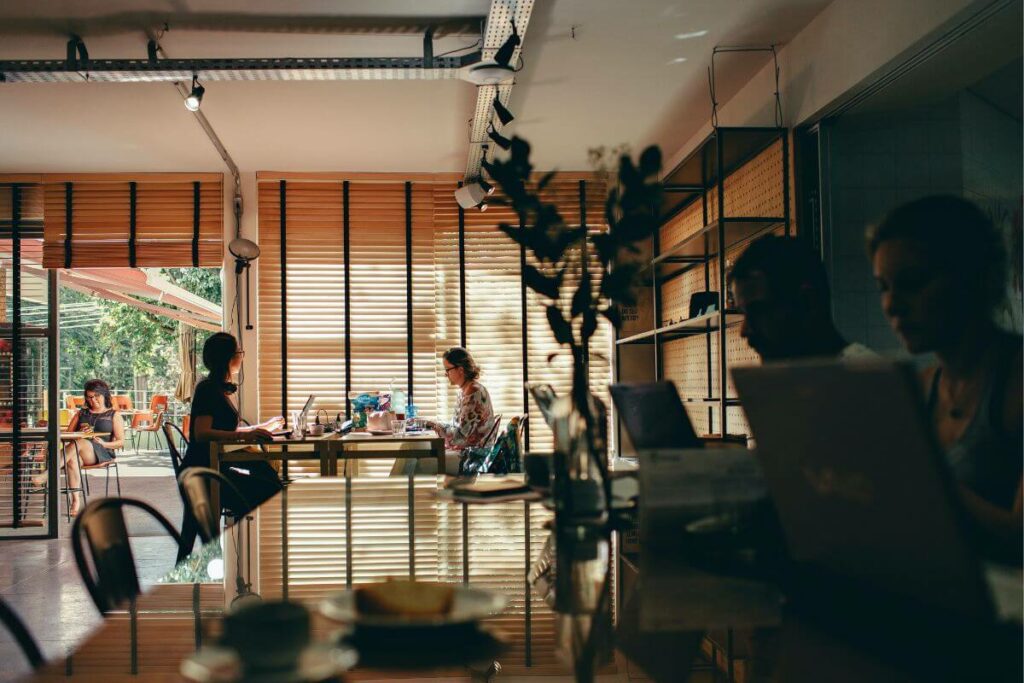 Central America is very popular towards remote workers.
Here are some of the best coworking communities in Panama :
Panama City
Panama City is the heart of business in the country, and as such, it boasts loads of coworking spaces like Flexo and Premiere.
These spaces offer high-speed internet and modern amenities but also host events and workshops. Ideal for professionals in remote marketing, programming, or writing jobs !
Bocas del Toro
Bocas del Toro is gaining traction as a digital nomad destination.
Coworking spaces like Nowhere and Selina provide the perfect environment for remote work with a view !
This location amidst nature and beaches is especially favored by remote graphic designers, content creators and other perfect jobs for digital nomads.
Boquete
With its serene backdrop, Boqueto has also embraced the coworking culture. Spaces like Dekobe are popping up to cater to the influx of remote workers.
The town's cooler climate and scenic views make it a choice spot for remote consultants and online tutors.
Is Panama Safe For Digital Nomads ?
Panama is quite safe for digital nomads. Most urban areas, especially popular nomad hubs, have a strong police presence, and violent crime against tourists is pretty low.
But like any destination, you'll have to adopt standard precautions, especially in less frequented regions.
Petty crimes like pickpocketing can be a concern in crowded places.
For additional peace of mind, we recommend investing in travel insurance. Two of the most popular options in the nomad community are SafetyWing and World Nomads. Both offer comprehensive coverage.
Final Pros & Benefits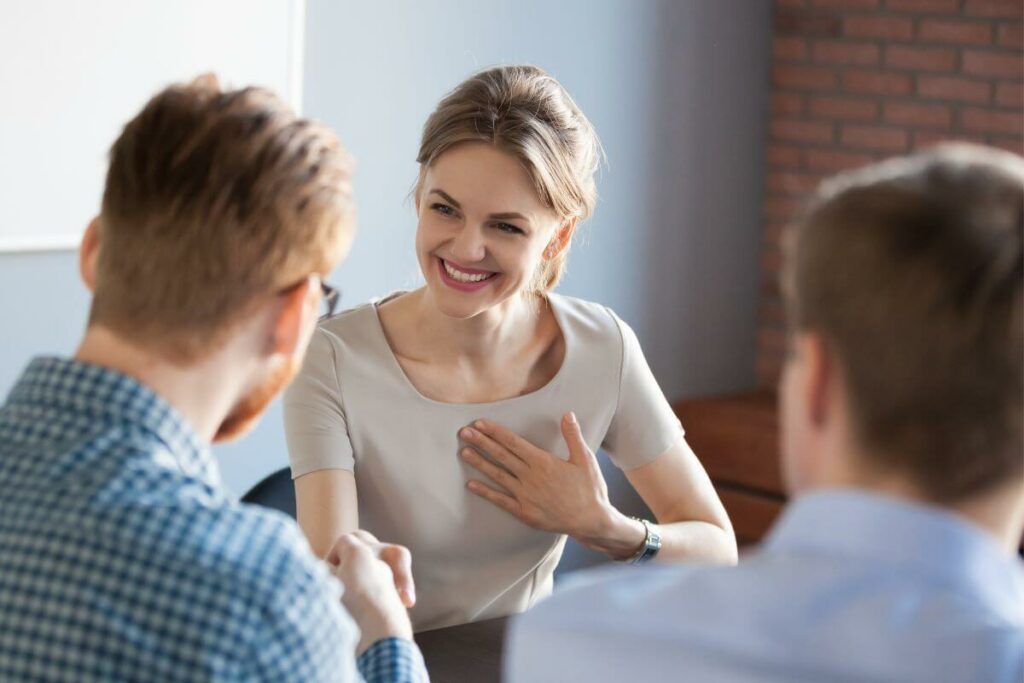 With its strategic location and rich history, Panama offers digital nomads a lot of advantages.
The country boasts a favorable tax system and its diverse landscapes offer nomads a refreshing mix of environments to work and relax in.
The cost of living is affordable and Panama's robust infrastructure, especially in urban areas, ensures that remote workers have reliable internet and modern amenities.
All of this makes Panama a top choice for digital nomads seeking both adventure and opportunity !
Few Drawbacks To Have In Mind
Yes, Panama offers numerous benefits for digital nomads, but there are also some drawbacks to have in mind.
The humid tropical climate, for example, might not be everyone's cup of tea, and it can take time to acclimate.
Language barriers exist, as Spanish is the dominant language and not everyone speaks English, especially outside urban centers.
Connectivity can be inconsistent in remote areas, and some might find the pace of administrative processes slower than they're accustomed to.
3 Alternative Countries With Similar Requirements We Recommend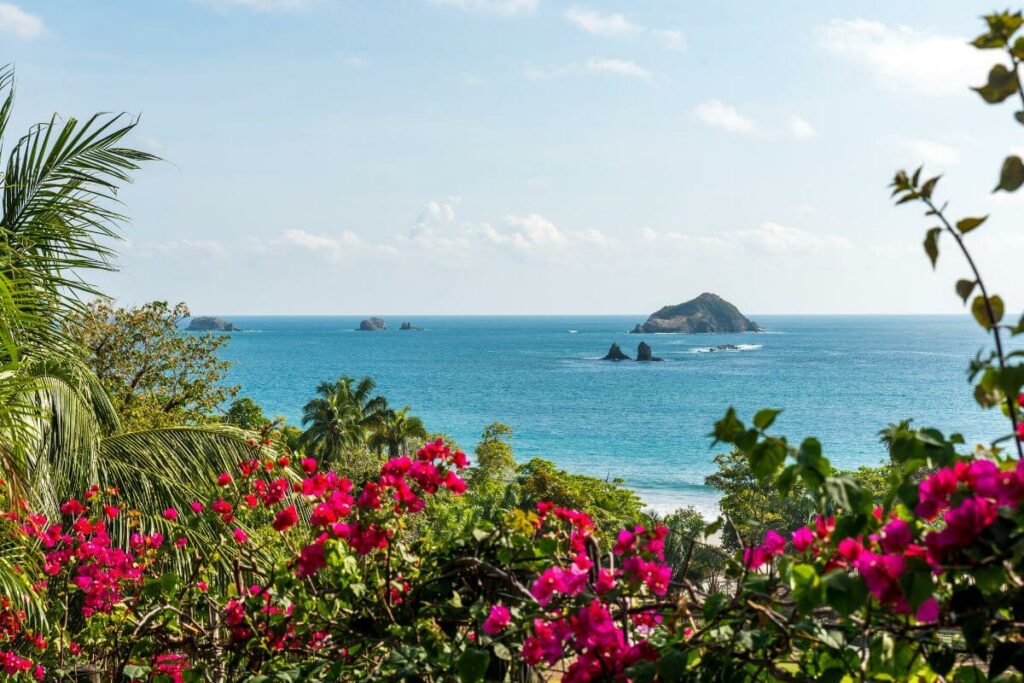 Not a 100 % convinced by Panama digital nomad visa ?
Here are some other Central American countries or South American countries to consider.
Costa Rica
A popular destination for expats and digital nomads !
Costa Rica offers a friendly atmosphere, lush landscapes and beautiful beaches.
With Costa Rica digital nomad visa, remote workers can stay long-term as long as they demonstrate a steady income. The pura vida lifestyle and biodiversity make it an attractive alternative !
Colombia
Famed for its rich culture, coffee regions and diverse topography, Colombia is also a great choice for remote workers.
Many digital nomads say that Colombia offers a relatively simple process to obtain a digital nomad visa.
In cities like Medellin, you'll find pleasant climates and modern amenities coupled with a lower cost of living.
Mexico
Mexico's temporary resident visa is a favorite among digital nomads.
Cities like Playa del Carmen and Tulum offer a mix of vibrant local culture, beautiful beaches and a growing community of remote workers.
With its proximity to the U.S., Mexico remains a top choice !
FAQ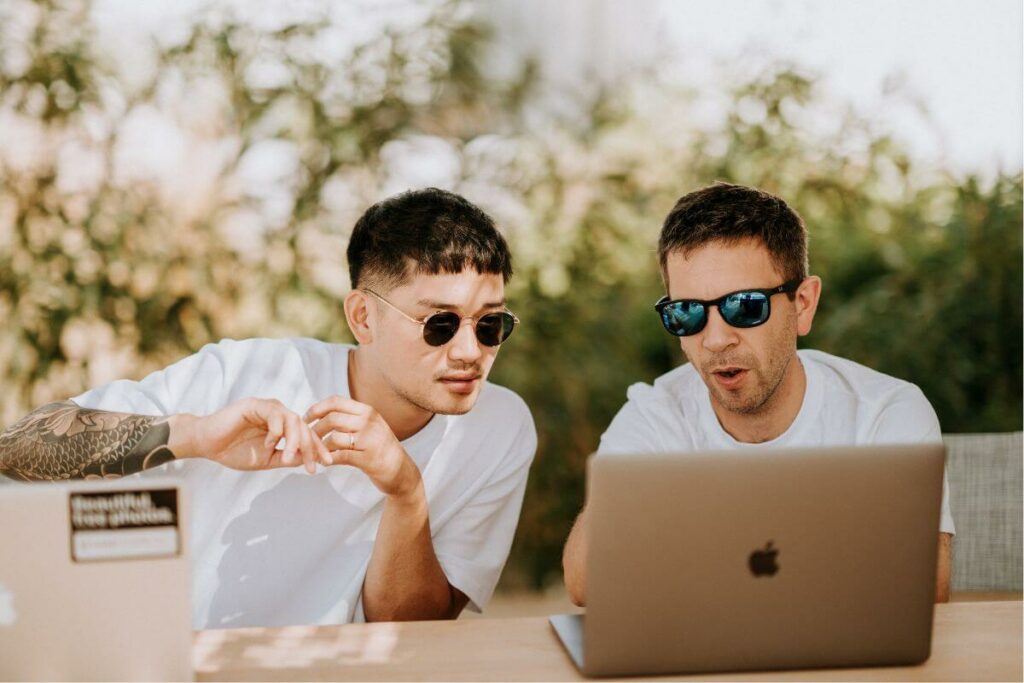 Does Panama have a digital nomad visa ?
Yes, Panama offers a specific visa for digital nomads especially designed for remote workers.
Can you work remotely in Panama ?
Yes, remote workers and digital nomads can legally work in Panama with the appropriate visa.
Can I get a Panama digital nomad visa online ?
No, the application must be processed through an immigration lawyer.
Is Costa Rica better than Panama for digital nomads ?
Both countries have their advantages ; choice will depend on individual preferences, budget and work needs.
How Long Can I Work in Panama as a Digital Nomad ?
The Panama digital nomad visa allows for a stay up to 9 months, and you can renew it once for a total of 18 months.
Can a US citizen work remotely in Panama ?
Yes, a US citizen can work remotely in Panama with the digital nomad visa.
How much is the digital nomad visa in Panama ?
The application fee for the visa is $250, with an additional $50 for the visa card.
What Is The Panama Short Stay Visa For Remote Workers ?
It's a visa that allows remote workers to legally work and reside in Panama for up to 18 months.
Wrap Up
Panama presents a promising opportunity for digital nomads with its specialized visa, vibrant coworking communities, nice lifestyle and favorable tax system.
While the process may involve specific steps and considerations, the benefits of working in such a dynamic and beautiful country are evident.