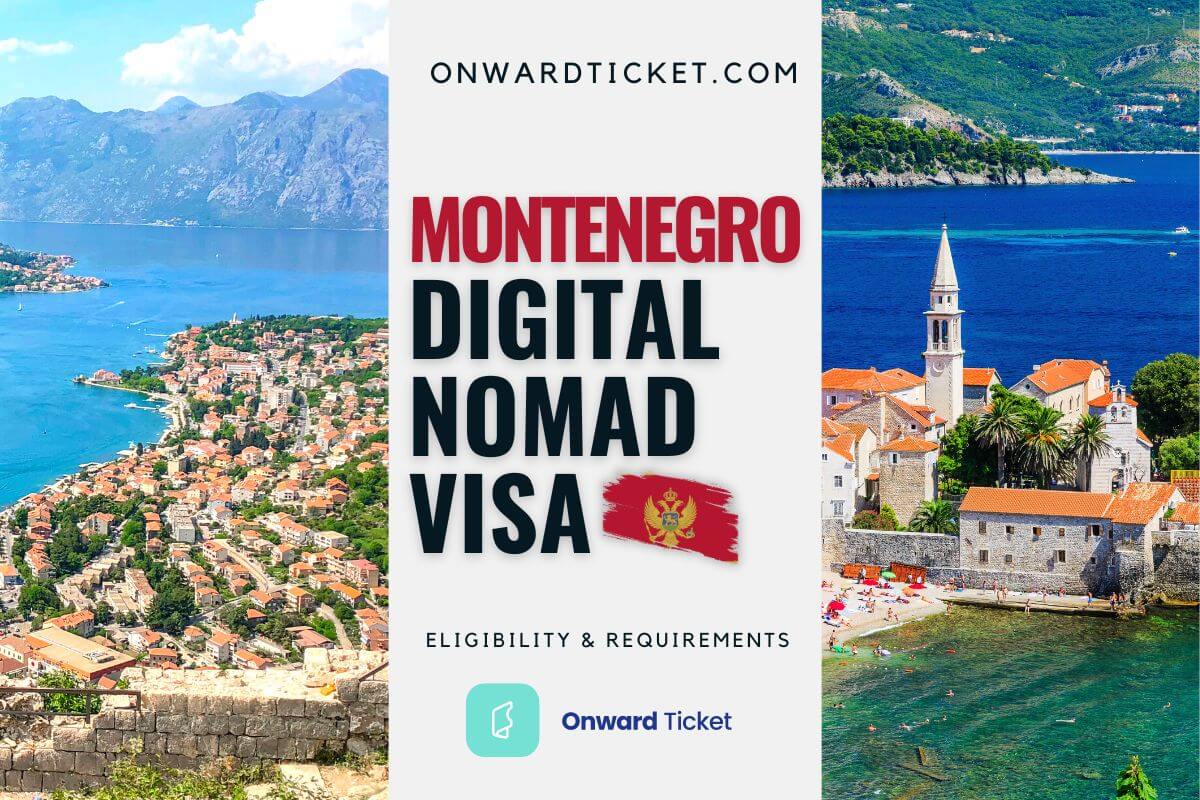 Discover the Montenegro digital nomad visa, a program that will be fully launched during 2023.
With a duration of two years and renewable once, this program attracts remote workers with Montenegro's reliable internet connection, low crime rates, beautiful landscapes and affordable living costs.
Anticipate a standard application process that involves proof of income, employment and accommodation.
Let's have a look at the requirements and application process.
Montenegro Digital Nomad Visa – Key Points Explained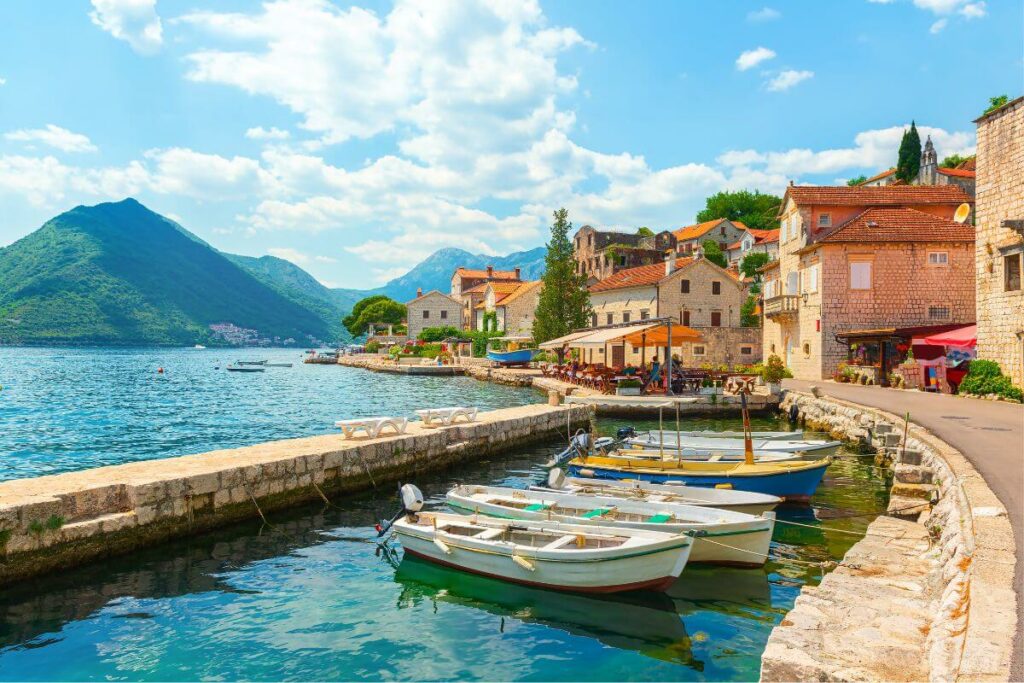 The digital nomad visa for Montenegro, officially named the Program for Attracting Digital Nomads, offers several key benefits that elevate Montenegro as a favored destination for remote workers worldwide.
The visa offers a two-year stay that can be renewed for an additional two years, provided the applicant spends six months outside the country before reapplying.
In terms of living conditions, Montenegro promises a low cost of living, secure environment, excellent internet connection and breath-taking landscapes to explore.
Although the visa cost and processing time are still to be confirmed, you should be ready with a valid passport, proof of income, employment, travel insurance and accommodation in Montenegro.
A unique feature of this visa is the potential for tax breaks, although this aspect is still under discussion.
Is It Hard To Get Digital Nomad Visa For Montenegro ?
You should meet no difficulty securing the Montenegro digital nomad visa, especially when compared to similar offerings by other countries.
It provides a simpler and more straightforward process, so it's quite attainable.
You can find more in-depth comparisons with other countries providing digital nomad visas here.
What Type of Visa is the Digital Nomad Visa Montenegro ?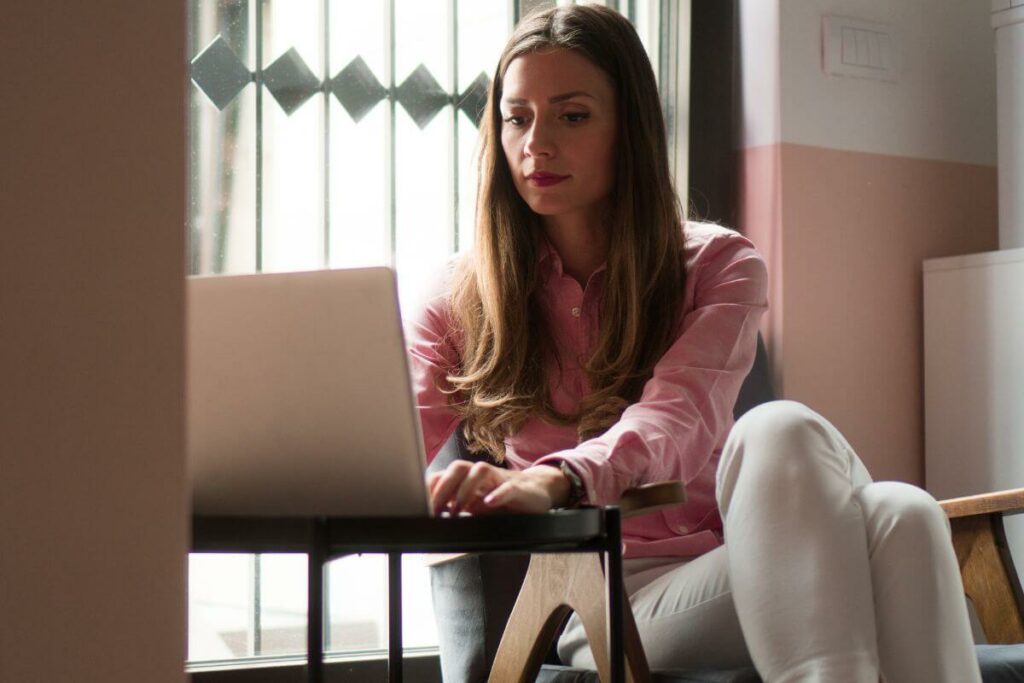 The Montenegro digital nomad visa is a type of temporary residence permit specifically designed for digital nomads.
It offers the opportunity to live and work remotely in Montenegro for up to two years.
This visa targets individuals who are contracted or employed by businesses outside of Montenegro. It permits them to enjoy the country's lifestyle while continuing their remote work.
Montenegro Digital Nomad Visa Requirements & Eligibility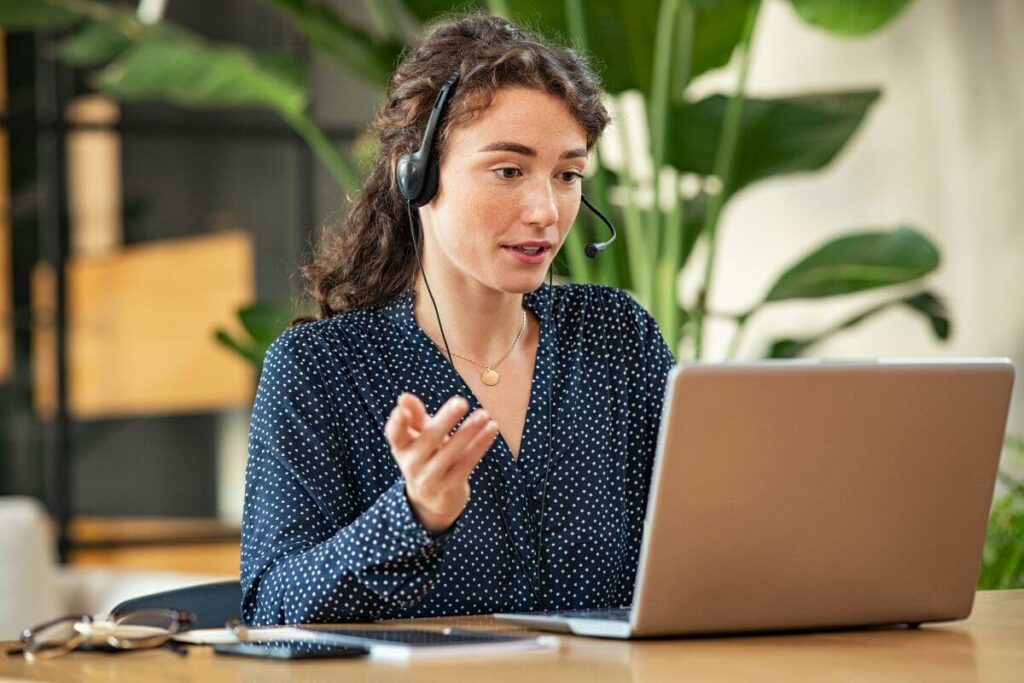 To qualify for the Montenegro digital nomad visa, you must meet specific eligibility criteria.
Nationality : the visa is accessible to citizens of countries outside the European Union.
Family : spouses and children can also apply for this visa under the provision of family unification.
Valid passport : you must have a valid passport with a minimum of six months validity remaining. It ensures that your legal identification document is up-to-date throughout the application process.
Travel insurance : you need to present proof of travel insurance that provides coverage for the duration of your stay in Montenegro.
Sufficient income : while there is currently no precise information about the income threshold, you will for sure need to demonstrate a stable source of income.
Return or Onward Ticket : this requirement ensures you have planned your journey, which should either take you back home or to a different destination after your stay.
Accommodation in Montenegro : you must show that you have arranged suitable living arrangements in the country.
Employment status : you should prove that you are employed or under contract with a foreign company. This condition cements your digital nomad status.
Montenegro Remote Work Visa Income Requirements
The exact income requirements for the Montenegro digital nomad residence permits have not been explicitly specified as of the latest update, but you are expected to demonstrate proof of stable and consistent income.
This requirement ensures that you can comfortably support yourself throughout your stay in Montenegro without the need for local employment.
Amongst the proofs you can show : bank statements, employment contracts, tax returns… Everything that will prove regular earnings.
The stipulated income threshold will probably take into account the cost of living in Montenegro, which is significantly lower compared to many European countries.
Apply For Digital Nomad Visa for Montenegro With These Documents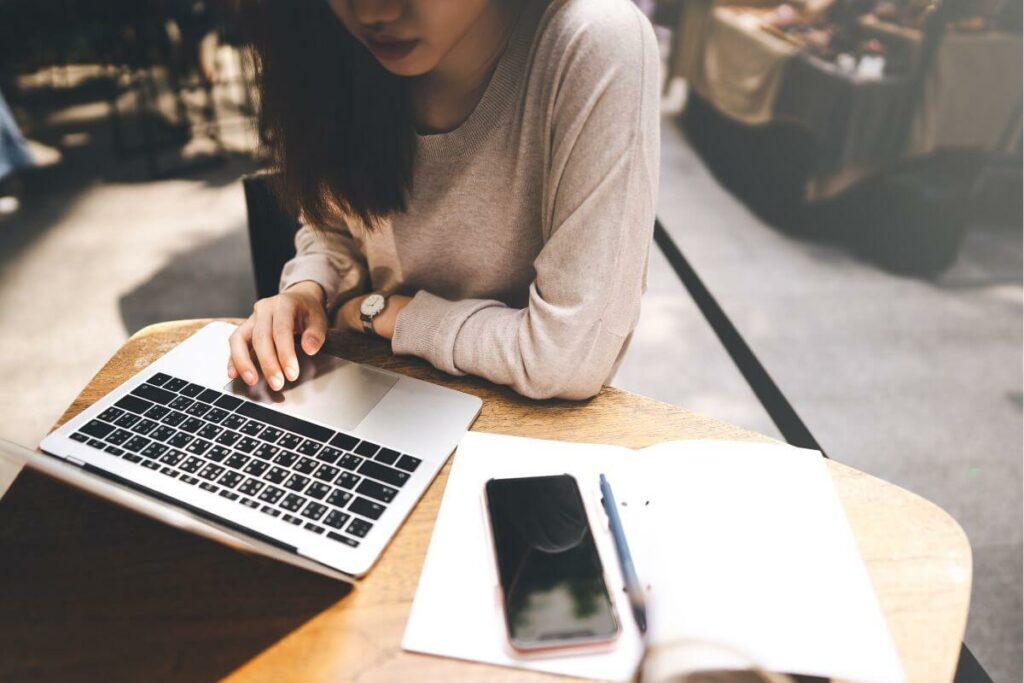 In order to apply for the new digital nomad visa for Montenegro, you will have to show these exact documents required :
Valid passport : ensure that your passport has at least six months of validity remaining.
Health insurance proof : Proof of comprehensive international or local health insurance that covers your entire duration of stay in Montenegro.
Income proof : submitted documents must show a stable and consistent income (bank statements, employment contract, tax returns…).
Return or onward ticket : an airline ticket or reservation confirming your planned departure from Montenegro.
Proof of accommodation : evidence of your accommodation arrangements in Montenegro (rental agreement, lease or any other suitable document).
Proof of employment : documents that confirm you are employed or under contract with a company outside of Montenegro. This could include an employment contract or a letter from your employer.
Montenegro Digital Nomad Visa Application Process Step By Step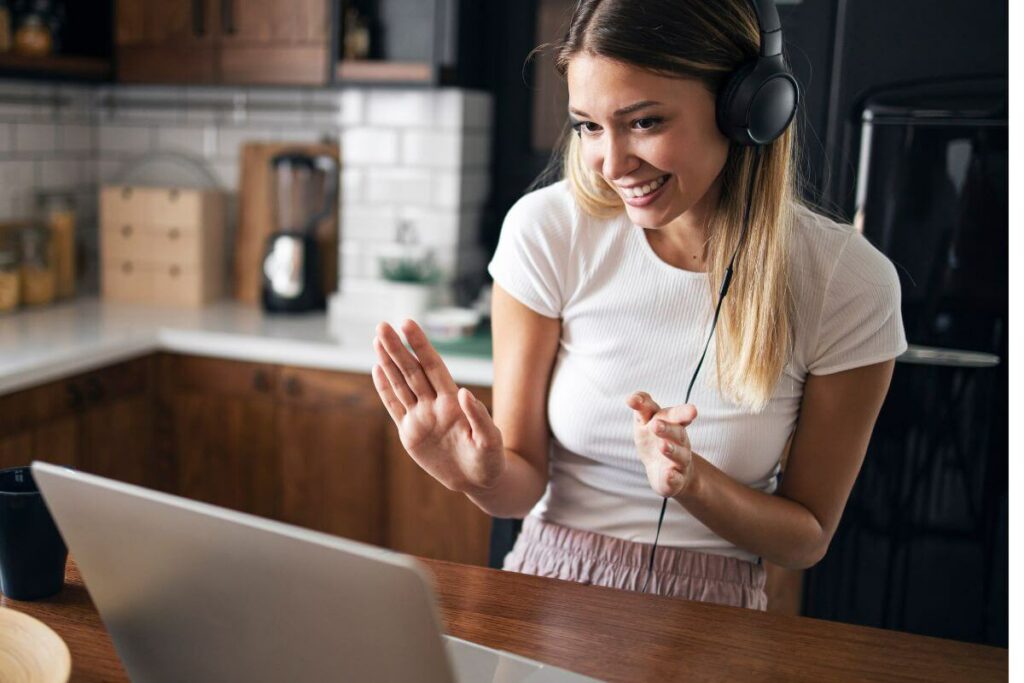 Here is a step by step guide on how to apply to the Attracting Digital Nomads program in Montenegro.
Visa eligibility check. Before starting the application process, ensure that you meet all the eligibility criteria for the digital nomad visa, including nationality, income stability, valid travel insurance and an existing employment or contract outside Montenegro.
Document gathering. Assemble all required documents : valid passport, proof of travel insurance, proof of income, return or onward ticket, proof of accommodation in Montenegro and evidence of employment or a contract with a company located outside of Montenegro. Ensure all required documents are recent and valid.
Visa application form. The application form for the visa would likely be available online. Fill out the form meticulously, provide all necessary information and ensure accuracy.
Application fee payment. Upon completion of the form, an application fee is usually required. The exact amount is yet to be disclosed by Montenegrin authorities.
Submit application and documents. Submit the application form alongside all required documents. Depending on the visa processing system Montenegro adopts, this may be at a Montenegrin embassy or consulate, or it could be done entirely online.
Application processing. Once you've submitted your application, there's a waiting period while your visa is processed. The exact timeframe isn't disclosed yet.
Visa decision. After processing, you'll receive a decision on your visa application. If approved, you'll receive your digital nomad visa.
Renewal Process Digital Nomad Visas In Montenegro
Details about the renewal process for Digital Nomad Visas in Montenegro are yet to be clarified.
However, we would expect that you should begin the renewal process well before your visa expires to ensure continuity of your legal status.
Also, the renewal validity should be of an additional two years.
How Long Is Digital Nomad Visa For Montenegro Valid For ?
Early announcements indicate that it will be valid for two years.
During this period, digital nomads will be permitted to live and work in Montenegro, enough time to enjoy the country's stunning landscapes, rich history and welcoming culture.
As mentioned before, it's also been hinted that the possibility of an extension might be an option. Specific details about the validity have yet to be confirmed by the Montenegrin authorities.
Cost Of Digital Nomad Visa Montenegro
The cost of the digital nomad visa in Montenegro hasn't been officially announced.
But let's have a look at the cost of other visas in Montenegro for a rough idea.
For instance, the cost of a Montenegrin work visa varies between 60 to 150 € ($66 to $165) depending on the duration and type of visa, and the short term visa costs around 35 € ($38).
Given that the Digital Nomad Visa will be a type of work permit allowing an extended stay of two years, the cost might be on the higher end of this range, or possibly even more.
Montenegro Digital Nomad Visa Tax To Expect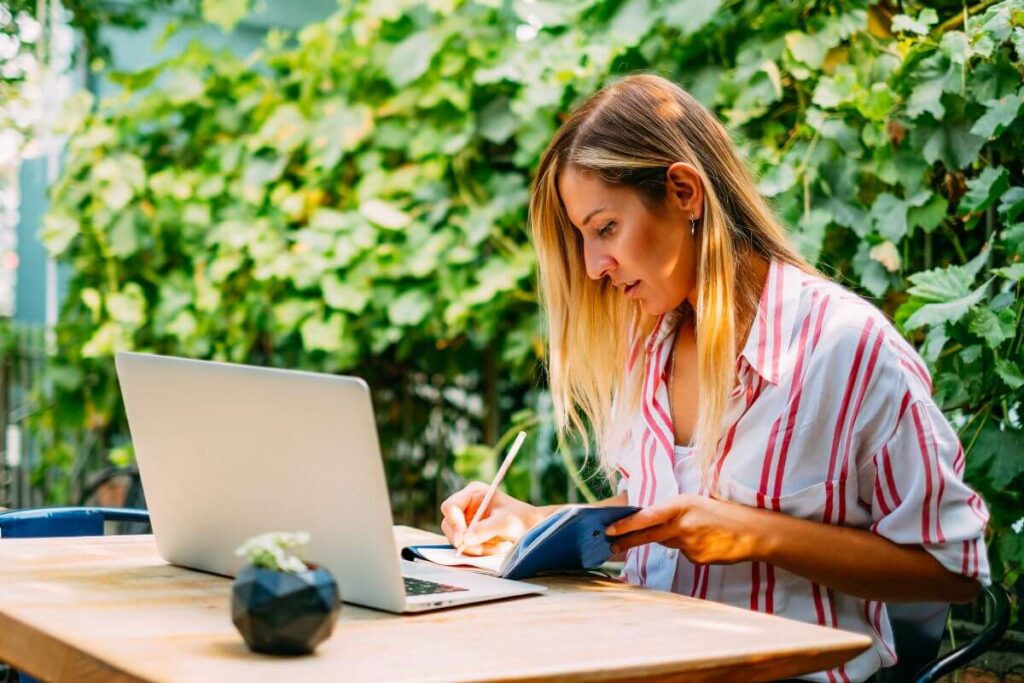 The specifics of the tax provisions for digital nomads under the Montenegrin visa are still being decided, but let's have a look at the general tax landscape of the country.
Usually, Montenegro applies an income tax rate of 9% for earnings below 750 € ($830) per month and 11% for higher incomes.
Corporate income is taxed at 9% and a VAT of 21% is levied on new goods and services.
Under the digital nomad visa, early indications suggest that holders might be exempt from income tax in Montenegro. This exemption would be a significant advantage !
How Long You Wait To Get Digital Nomad Visa For Montenegro
Montenegro's digital nomad visa program is still in its early stages, so the exact timeline for the processing of the visa is not yet clear.
But given standard procedures for similar visa applications, you can expect the process to take a few weeks to a few months.
This period includes the time needed to review the application, check the documents, conduct necessary background checks and finalize the decision.
But as the program matures, the process might become streamlined and quicker !
Bringing Family With You
Montenegro's digital nomad visa program extends the opportunity for family unification.
It allows digital nomads to bring their spouse and children with them while they work in this Balkan country.
Each family member would need to apply separately, but their applications can be linked to the primary applicant's.
Applicants must present valid documentation proving their familial relationships and meet the required income levels to support the family.
Cost Of Living In Montenegro
Life in Montenegro is pretty affordable compared to Western European countries.
The cost depends on location and lifestyle, but overall, the affordability factor is one of Montenegro's attractions !
Here are some examples of what to expect to pay under Montenegro's digital nomad visa.
| Accommodation | Cost |
| --- | --- |
| Rent | 300 to 500 € / $330 to $550 |
| Buy | From 50000 € / From $55000 |
| Hotels | 40 to 80 € / $44 to $88 |
| BnB | 20 to 50 € / $22 to $55 |
| Food | Cost |
| --- | --- |
| Restaurant | 8 to 20 € / $9 to $22 |
| Groceries | 100 to 150 € / $110 to $165 /month/pers |
| Fast Food | 3 to 8 € / $3,30 to $9 |
| Transports | Cost |
| --- | --- |
| Train | Around 12 € / $13 per 100km |
| Bus | Around 1 € / $1,10 per trip |
| Taxi | Around 1 € / $1,10 per km |
| Car rental | 20 to 50 € / $22 to $55 per day |
| Leisure | Cost |
| --- | --- |
| Day excursion | 20 to 50 € / $22 to $55 |
| Nightlife | 10 to 20 € / $11 to $22 |
| Museum / attractions | 2 to 10 € / $2,2 to $11 |
| Outdoor activities | 20 to 60 € / $22 to $66 |
You can also check the Cost of Living in Montenegro here.
Is There Digital Banking In Montenegro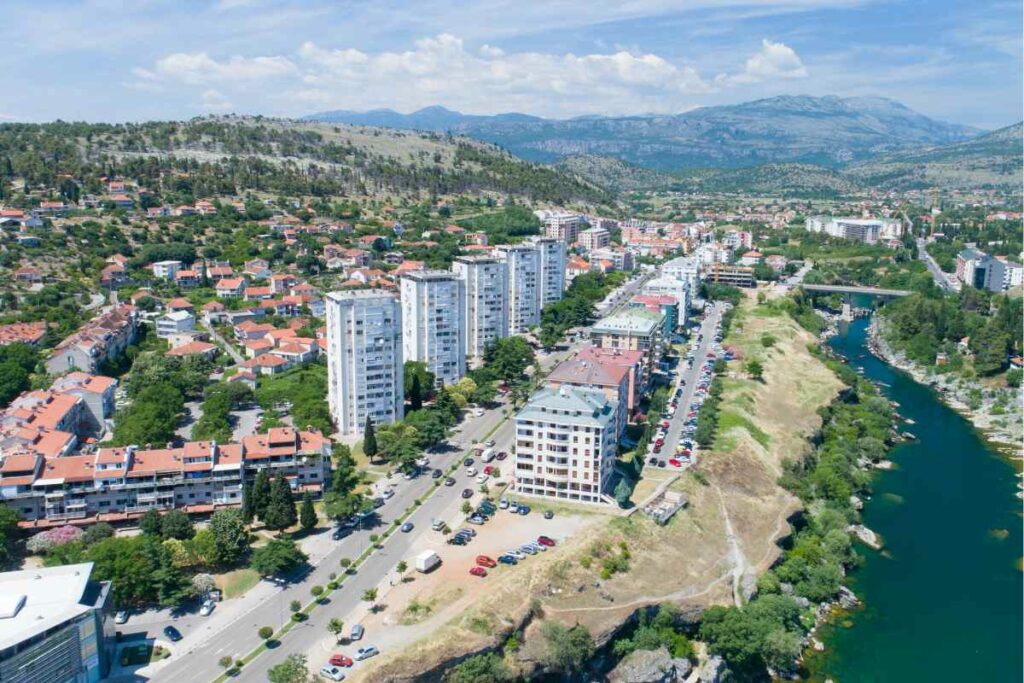 Yes, digital banking is available in Montenegro and it even is increasingly becoming a standard.
Local banks like Erste Bank, Podgoricka Banka Societe Generale, CKB (Crnogorska Komercijalna Banka) and NLB Banka have integrated online platforms and mobile apps to enable their customers to transact electronically.
Online funds transfer, bill payments, account balance inquiries, loans applications… Everything can be done online !
Which VPN Works Best In Montenegro For Digital Nomads ?
ExpressVPN and NordVPN are two of the top choices for digital nomads in Montenegro.
Both offer excellent speed, robust security features and global server networks which allow for reliable and unrestricted internet access.
ExpressVPN stands out with its strong emphasis on user privacy, whereas NordVPN is often praised for its advanced security features and affordable pricing.
Popular Digital Nomad Hotspots (Cities) In Montenegro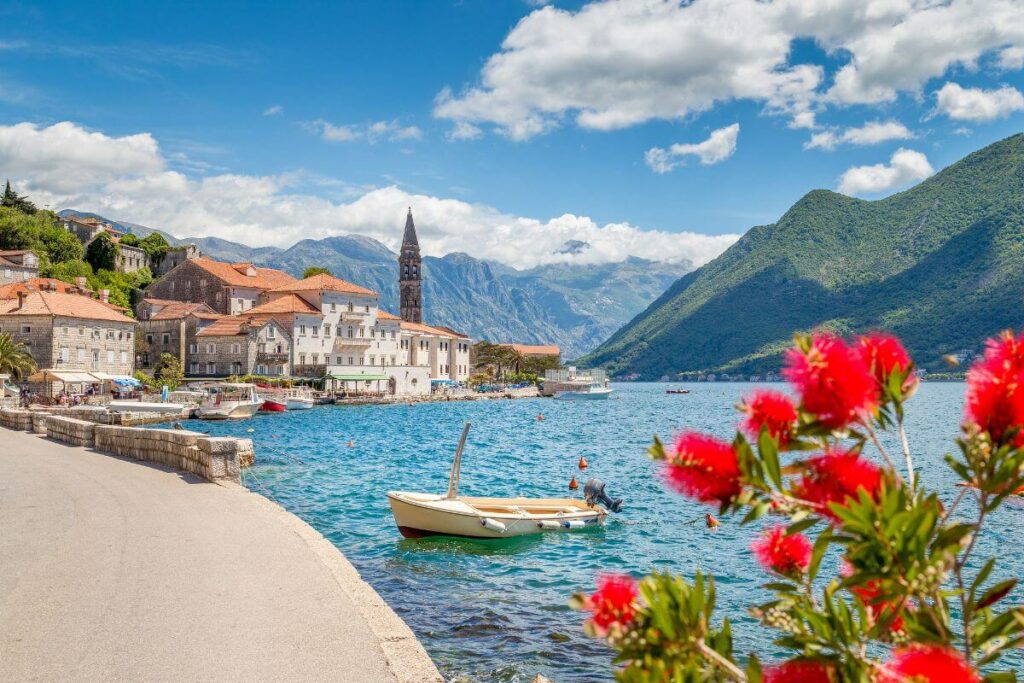 Here are some of the best hotspots we could find in Montenegro for digital nomads :
Podgorica – The capital of Montenegro is becoming a popular choice among digital nomads. It offers a modern city vibe with a rich history and a variety of cultural attractions. Podgorica has a solid infrastructure and good internet connection. The city also boasts affordable living and lively nightlife.
Budva – Famous for its sandy beaches and vibrant nightlife, Budva offers a blend of work and play for digital nomads. The town's old charm combined with a thriving expat community creates an exciting environment for remote workers. Digital nomads can also enjoy the various outdoor activities available around.
Kotor – Nestled in a secluded part of the Boka Bay, Kotor is a UNESCO World Heritage site. It has a slower pace of life, so it's a perfect location for digital nomads who seek tranquility while working.
Herceg Novi – Herceg Novi is a charming coastal town known for its Mediterranean architecture and panoramic sea views. The town offers a relaxed lifestyle, plenty of green spaces and a plethora of cafes for digital nomads.
Tivat – Tivat is a popular destination amongst digital nomads for its luxury marina, Porto Montenegro. The town offers a mix of urban and seaside living, and it's emerging as a tech hub, with many of the resources a digital nomad needs to work.
Are There Coworking Communities In Montenegro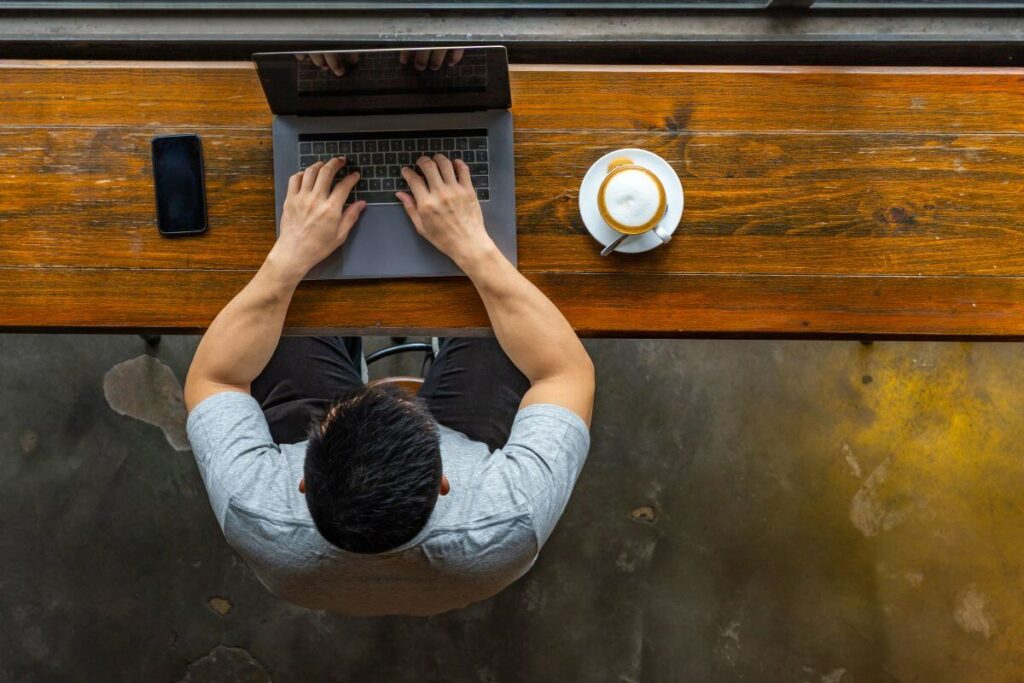 Yes Montenegro is a small country, but it's actually attracting a growing digital nomad community !
Here are some of the best communities we could find for remote workers.
Podgorica
Being the capital, Podgorica is naturally the biggest hub for digital nomads and remote workers.
The city hosts several co-working spaces like Nest Coworking, that offers an environment conducive for various remote jobs like graphic designing, content writing and software development for example.
The presence of international communities also encourages networking among nomads.
Budva
In Budva, the co-working scene is gaining traction with spaces like AdriaHub, that provide a collaborative atmosphere for digital nomads.
Here, you can find digital marketers, SEO specialists and virtual assistants, among others, working in synergy. We also like the city's coastal location.
Kotor
Despite its small size, Kotor has co-working spaces like Shipyard Coworking Kotor that offer excellent amenities and a peaceful work environment, ideal for those in jobs such as online teaching or consulting.
These communities offer not just a shared work environment, but also networking opportunities and events.
Choosing a remote job depends on your skills and interests. Don't hesitate to read our comprehensive list of perfect jobs for digital nomads.
Is Montenegro Safe For Digital Nomads ?
Montenegro is safe for digital nomads, thanks to its low crime rate, friendly locals and political stability.
However, like anywhere else, one must still exercise common sense precautions, particularly in crowded areas or at night.
Natural disasters such as earthquakes or forest fires can also pose risks, which further emphasize the importance of having reliable travel insurance.
Two popular insurance options for digital nomads are SafetyWing and World Nomads. Both offer comprehensive coverage for medical, trip interruption and luggage loss among others.
Final Pros & Benefits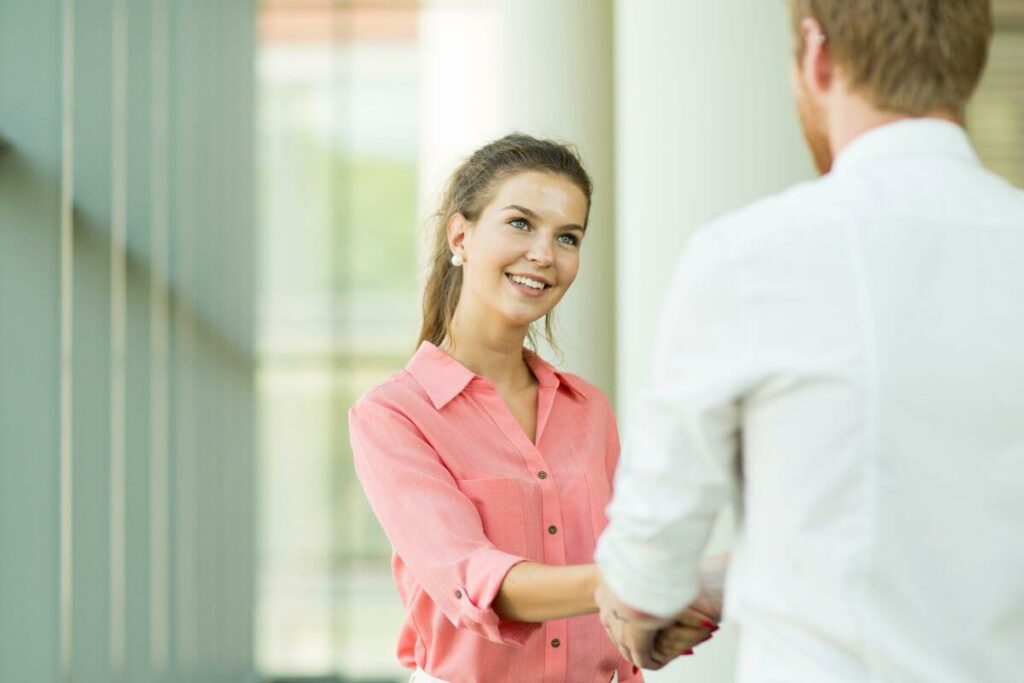 There are numerous benefits that make Montenegro an appealing destination for digital nomads.
First and foremost is the affordable cost of living, which offers a chance to enjoy a Mediterranean lifestyle without breaking the bank.
Also, the country's picturesque landscapes provide countless opportunities for outdoor adventures.
Montenegro's growing digital infrastructure support a flexible and productive work environment. The welcoming local culture and ease of getting a digital nomad visa further enhance its attractiveness.
Few Drawbacks To Have In Mind
The local transportation infrastructure, while improving, is not on par with more developed European countries.
Also, English proficiency varies and is not as widespread, especially among the older population.
Let's add that the country's healthcare system does not exactly match the standards of Western Europe or North America.
Plus remember Montenegro's small size and population might not offer the same level of networking opportunities, diverse social scenes and professional development resources that larger digital nomad hubs provide.
Also, you will have to use a VPN because of the local internet restrictions.
3 Alternative Countries With Similar Requirements We Recommend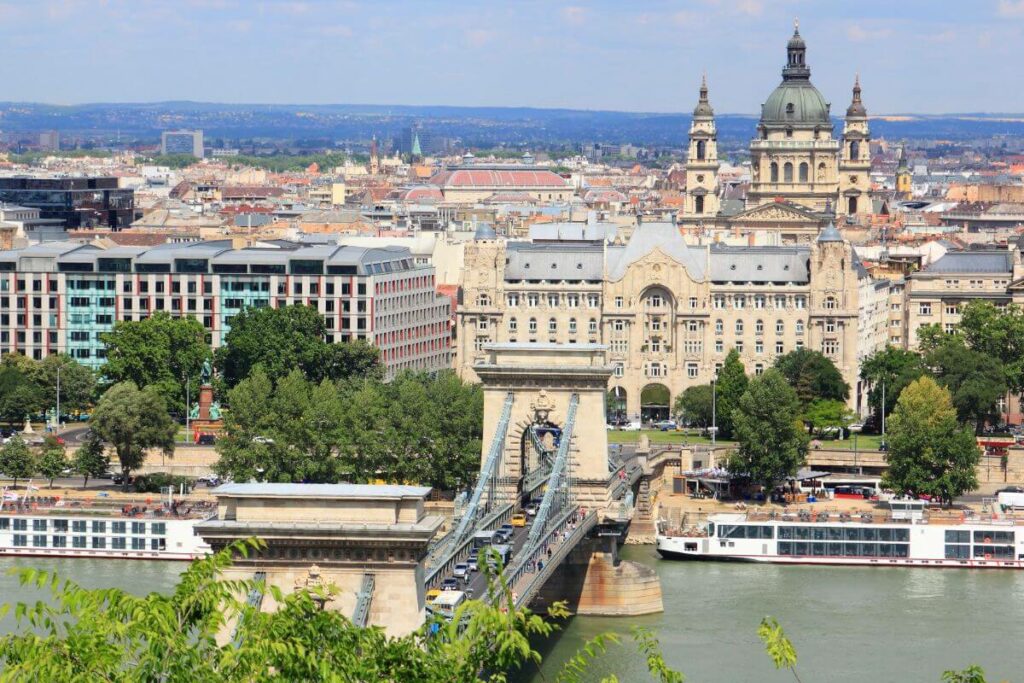 Not totally convinced by Montenegro's digital nomad residence permit ?
Exploring alternatives to Montenegro for digital nomad visas will open up a wealth of possibilities.
Hungary
Located in the heart of Europe, Hungary presents an interesting option for digital nomads.
Known for its vibrant culture, rich history and affordable cost of living, the country offers a unique blend of East and West.
Budapest, the capital, is a bustling city filled with co-working spaces, thriving tech hubs and a strong expat community.
Curious about visiting? You can explore further details about the requirements for digital nomads in Hungary.
Georgia
This southeastern Europe country has recently launched a digital nomad visa, which allows remote workers to stay for up to a year.
The country is known for its warm hospitality, stunning landscapes and low cost of living.
Czech Republic
Famous for its rich history, stunning architecture and high-quality beer, the Czech Republic is another attractive destination for digital nomads.
It has a strong digital infrastructure, a bustling tech scene and a relatively low cost of living, especially outside of Prague. Learn more about the requirements here.
FAQ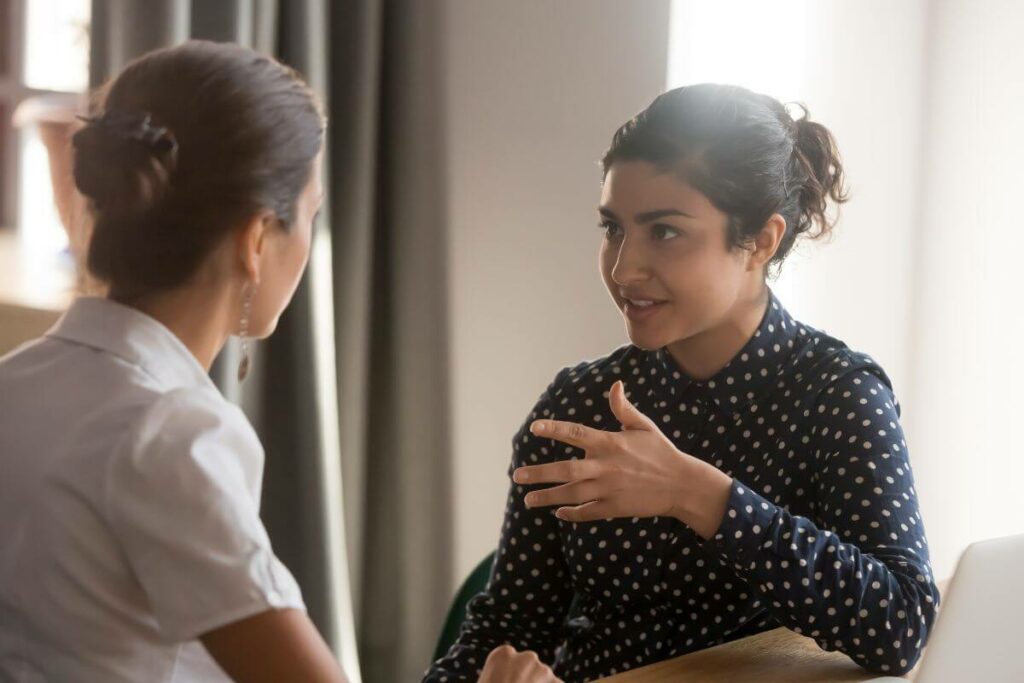 Does Montenegro have a digital nomad visa ?
Yes, Montenegro will introduce a digital nomad visa in 2023. This visa will allow remote workers to live and work there for up to two years.
Which cities in Montenegro are best for digital nomads ?
Budva, Kotor, and Podgorica are popular cities among digital nomads for their vibrant expat communities and great internet connectivity.
How do I get temporary residence in Montenegro ?
You can apply for temporary residence by fulfilling certain conditions like having a valid passport, health insurance and proof of sufficient funds.
Is Montenegro an attractive destination for Digital Nomads ?
Absolutely. With its stunning landscapes, affordable living costs and a friendly digital nomad visa, Montenegro is increasingly popular among digital nomads.
How Long Can I Work in Montenegro as a Digital Nomad ?
The Montenegro digital nomad visa will permit remote work for up to two years.
What happens if my income drops while on the Montenegro Digital Nomad Visa ?
Your visa validity won't be affected as long as you can provide evidence of continuous income meeting the minimum threshold.
Can I work for a Montenegrin company with the Montenegro Digital Nomad Visa ?
No, the digital nomad visa is meant for individuals working remotely for companies based outside Montenegro.
Wrap Up
Montenegro's digital nomad visa is a real game-changer as it opens doors for remote workers to enjoy the country's points of interest.
With its favorable tax policies, growing digital infrastructure and its coworking communities, Montenegro stands out as an excellent choice for digital nomads. However, don't forget about the local nuances like language barriers and the need for a VPN.