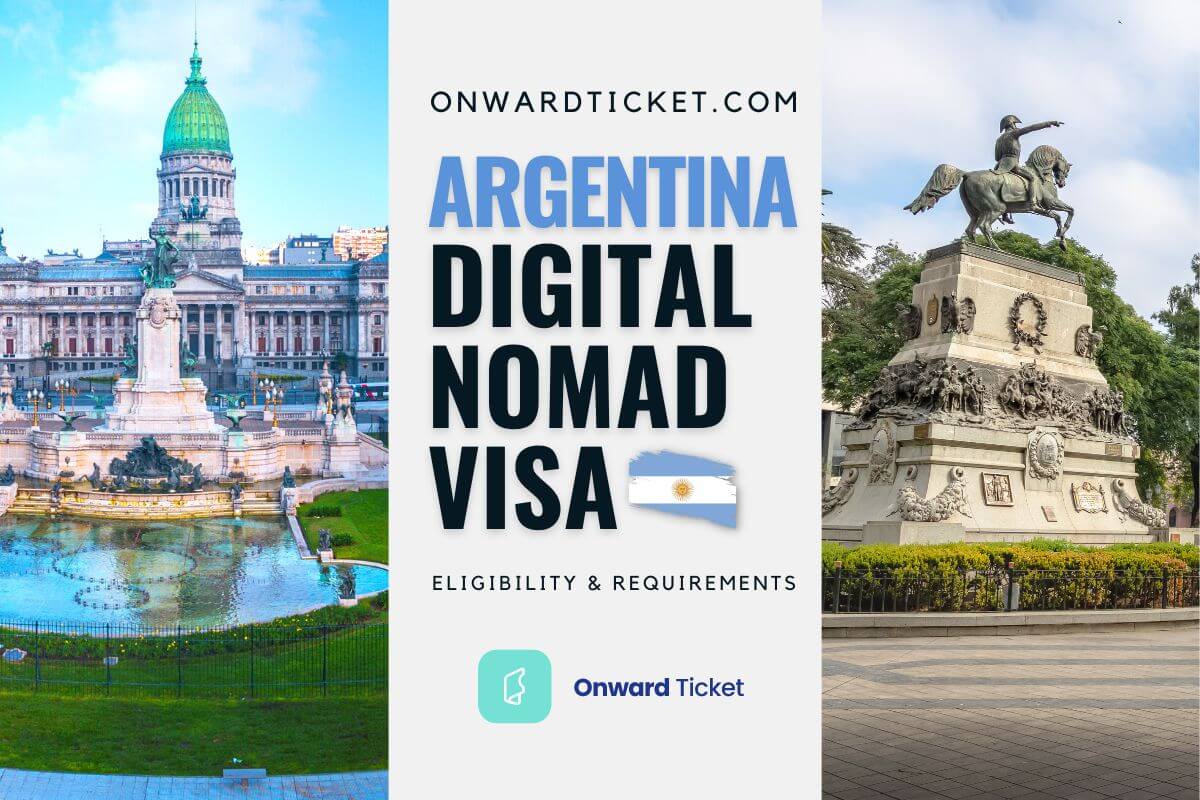 As a haven for remote workers, Argentina introduced its digital nomad visa in May 2022. The Argentina digital nomad visa is designed to attract foreigners seeking a unique work-life balance.
Whether you're a self-employed freelancer or an employee of a foreign company, this visa lets you immerse in the captivating Argentine culture while maintaining your global work commitments.
Look into the specific requirements and the application process for Argentina's digital nomad visa.
Argentina Digital Nomad Visa – Key Points Explained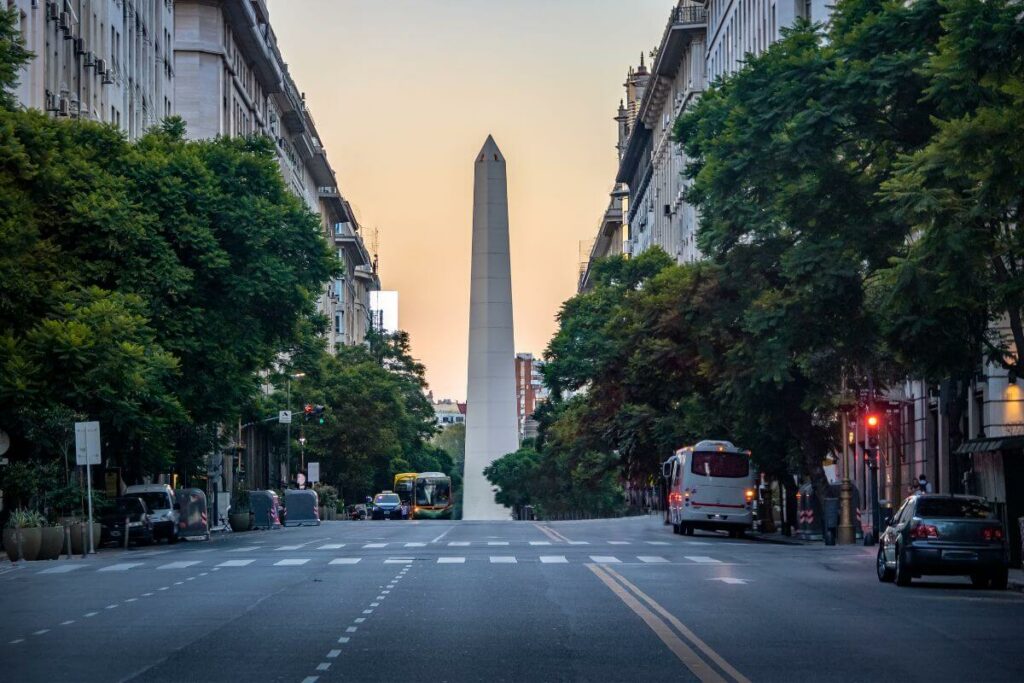 Introduced on May 21st, 2022, the Argentine digital nomad visa is a specialized permit designed for global remote workers who desire to enjoy the country's rich culture and scenic beauty.
This visa caters to self-employed freelancers and employees of foreign companies aiming to diversify their workspace.
It facilitates a great opportunity to work amid Argentina's vibrant culture and breathtaking landscapes, without compromising professional commitments.
Is It Hard To Get Argentina Digital Nomad Visa ?
Obtaining an Argentina digital nomad visa is a straightforward process.
It's designed to encourage international remote workers to experience Argentina's charm without much administrative hassle.
The aim is to simplify procedures so digital nomads can focus more on their Argentine journey rather than lengthy paperwork.
Argentina Digital Nomad Visa Types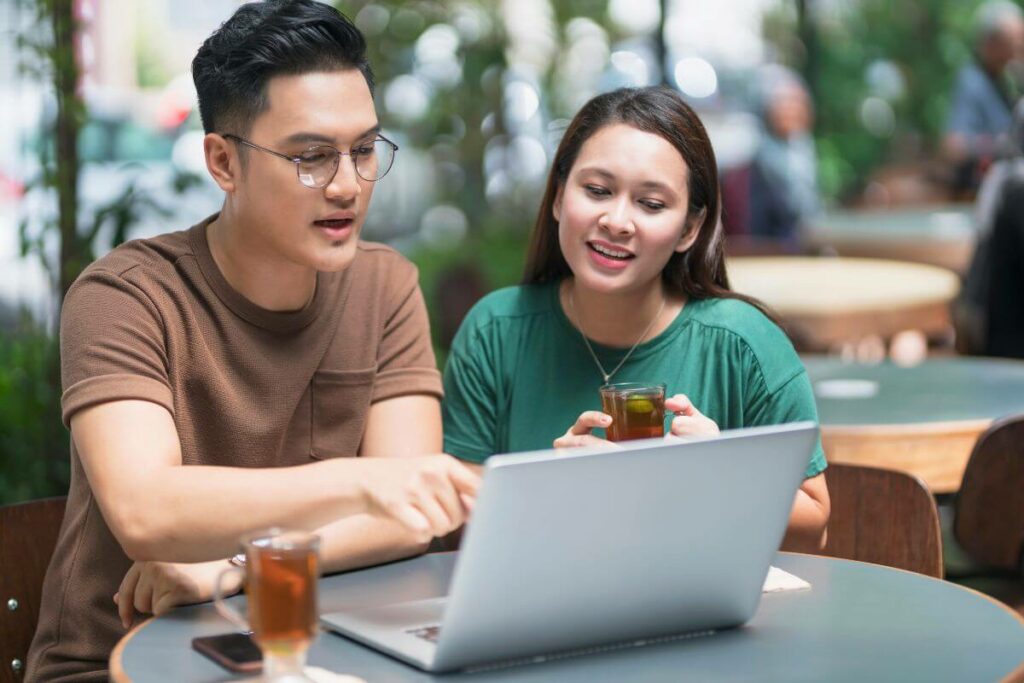 Before Argentina's digital nomad visa was introduced in 2022, remote workers often entered the country with a tourist visa and were permitted to stay for up to 90 days.
Some chose to overstay their visa, willing to pay the flat fine of $106.
But there are other alternatives to consider if you wish to settle in Argentina as a digital nomad :
The Argentina Digital Nomad Visa : for a stay of up to 180 days (renewable once).
The Argentina Investment Visa : if you can invest around $100,000 or 1.5 million Argentine pesos in local services. This visa is renewable with an annual investment. After three years, the visa holder is eligible for permanent residence.
The Argentina Work Visa : a long term permit designed for those who have a work permit from an Argentine employer.
Eligibility & Argentina Digital Nomad Visa Requirements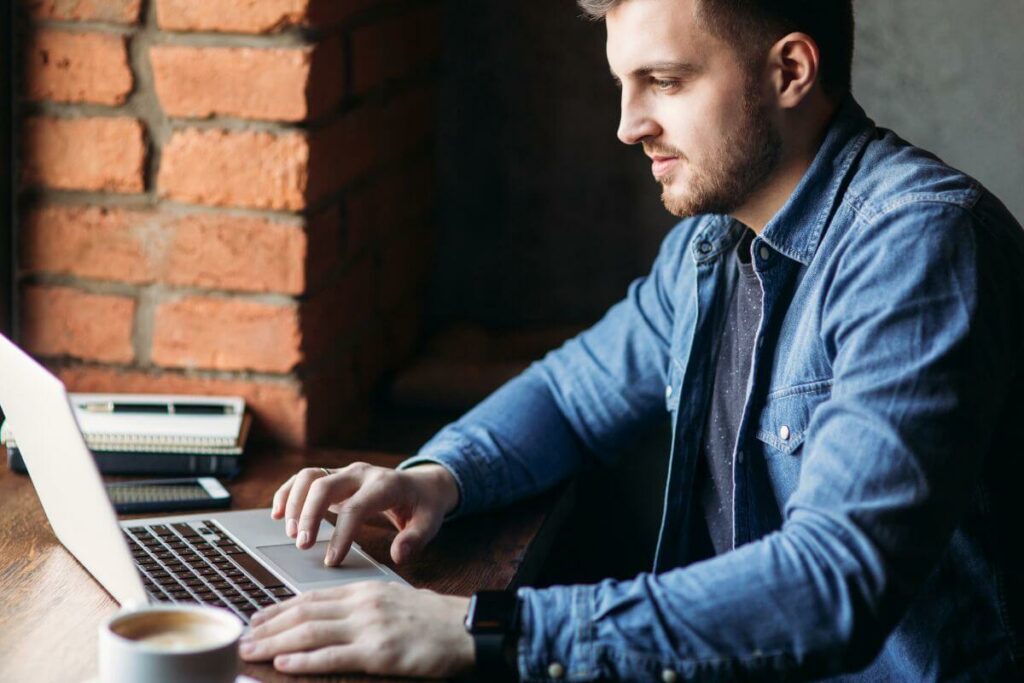 To be eligible for the nomad Argentina digital visa, you must fulfill a number of requirements :
Have a valid travel document with a validity extending at least six months beyond the intended stay.
Have a sustained rental or passive income as a digital nomad, confirming your ability to support yourself financially during your stay in Argentina.
Accommodation arrangements with a rental contract as evidence.
The Argentine government will conduct a thorough background check so you will have to show transparency about personal and professional details.
Subscribe a valid health insurance coverage within Argentina.
Show job certifications and a CV evidencing academic and professional achievements that confirm your eligibility for digital nomad work.
Digital Nomad Visa Argentina Income Requirements
While Argentina has not explicitly outlined a minimum income requirement for the Digital Nomad Visa, an estimated monthly income of around $2,500 is generally expected.
This is to ensure that you can support your living expenses throughout your stay. You will also have to prove that you are a remote worker earning a steady income from a source outside of Argentina.
Remember, the intent behind these requirements is to ensure that you will be able to live comfortably in Argentina without relying on local employment or public funds.
Argentina Visa Digital Nomad Documents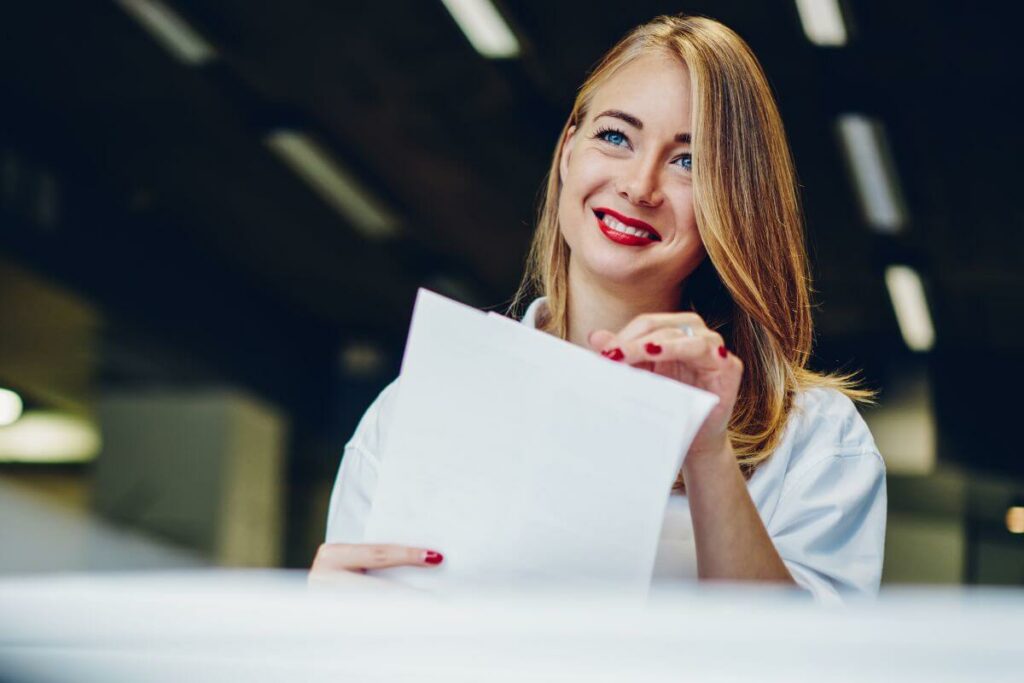 To apply for the Argentina's Digital Nomad Visa, a set of specific documents is required :
Valid passport : it should have a minimum of six months' validity.
Cover letter : a letter explaining your reasons for applying, your remote work and your available income to support yourself.
Proof of income : bank statements and payslips are accepted as proof of income. Local Argentine income is forbidden.
Proof of employment : verification from your employer or, if self-employed, documentation demonstrating your business activity.
CV and qualifications : an updated CV along with relevant educational or professional qualifications.
Proof of accommodation : documentation confirming your living arrangements in Argentina.
Health insurance proof : evidence of health coverage during your stay in Argentina.
Criminal record : a clean criminal record from countries where you have resided in the past three years.
Argentina Digital Nomad Visa Application Process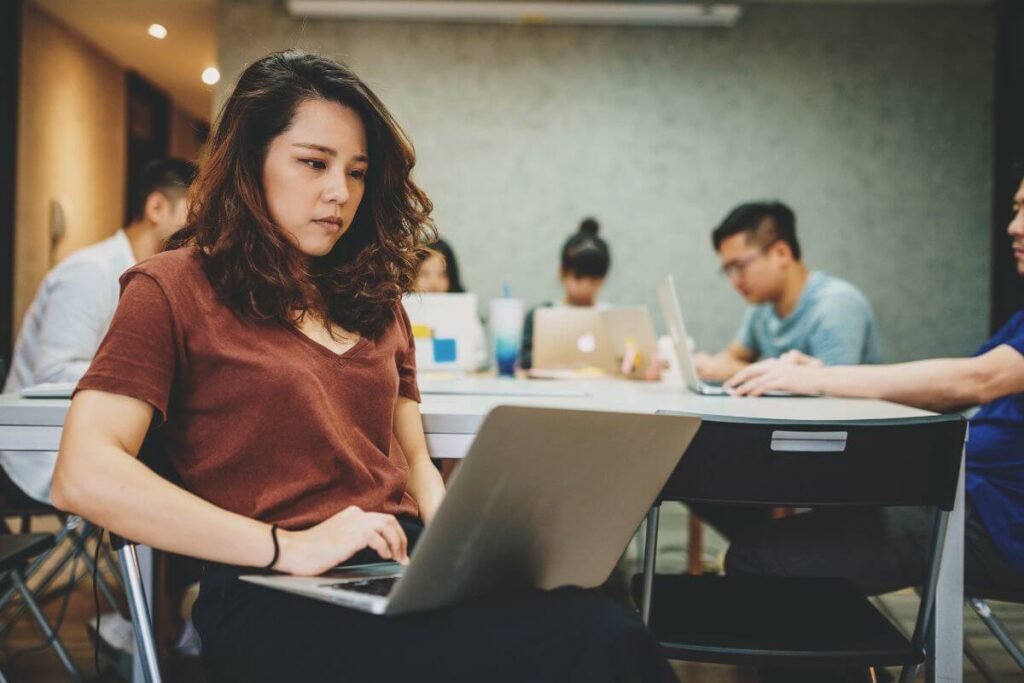 Here is a step by step guide on how to apply for Argentina digital nomad visas :
Gather all necessary documents : get all the required documents listed above. Ensure they are properly authenticated, translated into Spanish and digitized for online upload.
Create an online account and pay the fee : register your email and create an account on the Migration portal on Argentina government website. Complete the basic application form in Spanish and pay the initial application fee of $120 via Provincia Net.
Make the second payment : the completion of the first part of the application generates a payment number for the second payment of $80. This payment is made via a bank deposit at the bank designated by your closest consulate.
Validate your application and upload all documents : return to the application portal, confirm your deposit, upload digitized versions of all your documents and complete your application.
Receive your visa : once your application is approved (this can take between 10 and 45 days), you'll receive an email notification. Print this email.
Travel to Argentina : carry the printed email with you as you travel to Argentina, where your visa will be issued at passport control.
Obtain your DNI : if your stay exceeds 90 days or if you need to open a bank account or sign a contract, you will need to register for a Documento Nacional de Identidad (DNI). You will be able to obtain it at a Citizen Registry or online via the Mi Argentina App. It will usually be ready within 10-45 days.
Digital Nomad Argentina Visa Renewal Process
The renewal process for the Argentine Digital Nomad Visa is even more straightforward than the application process.
It involves submitting an online application through the Migracion portal before your current visa expires, providing updated documents such as proof of income and health insurance.
The renewed visa is also valid for 180 days.
How Long Is Argentina Digital Nomad Visa Valid For ?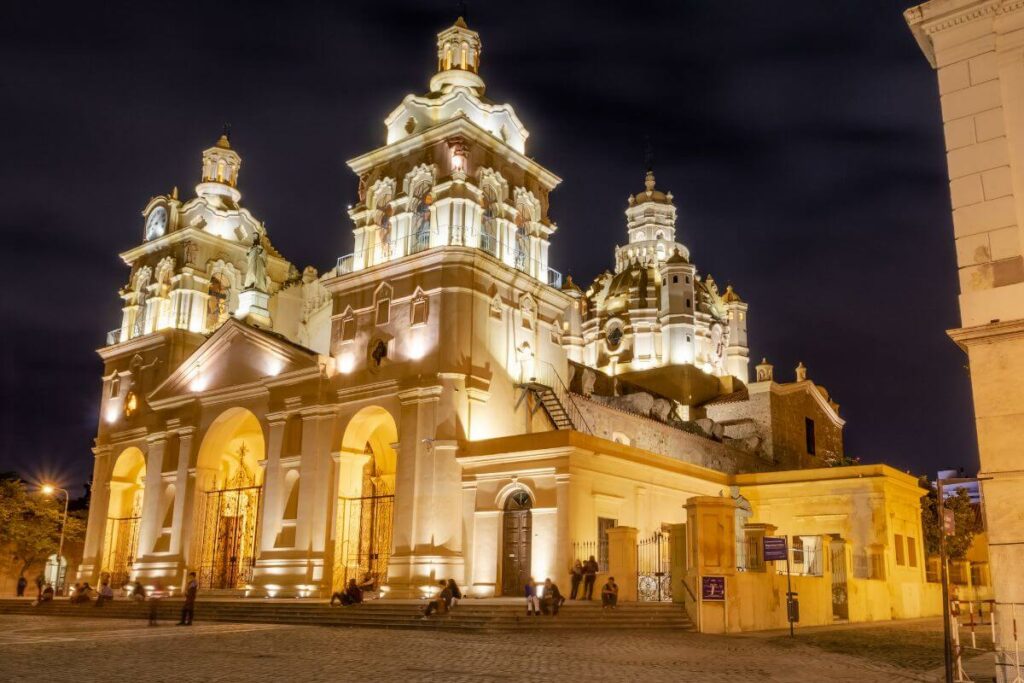 The Argentina Digital Nomad Visa is initially valid for 180 days, but it can be extended for an additional 180 days.
So in total, you will be able to stay a maximum of one year in this South American country.
The flexibility of this visa makes Argentina an attractive destination for digital nomads who want to experience a new culture in South America, while working remotely.
Argentina Digital Nomad Visa Cost to Expect
The application fee for the Argentine Digital Nomad Visa is approximately $200, which is split into two payments :
an initial online payment of $120
and a subsequent bank deposit of $80
Be aware that additional costs might be incurred for document translation and authentication, as well as health insurance coverage.
Argentina Digital Nomad Visa Tax To Expect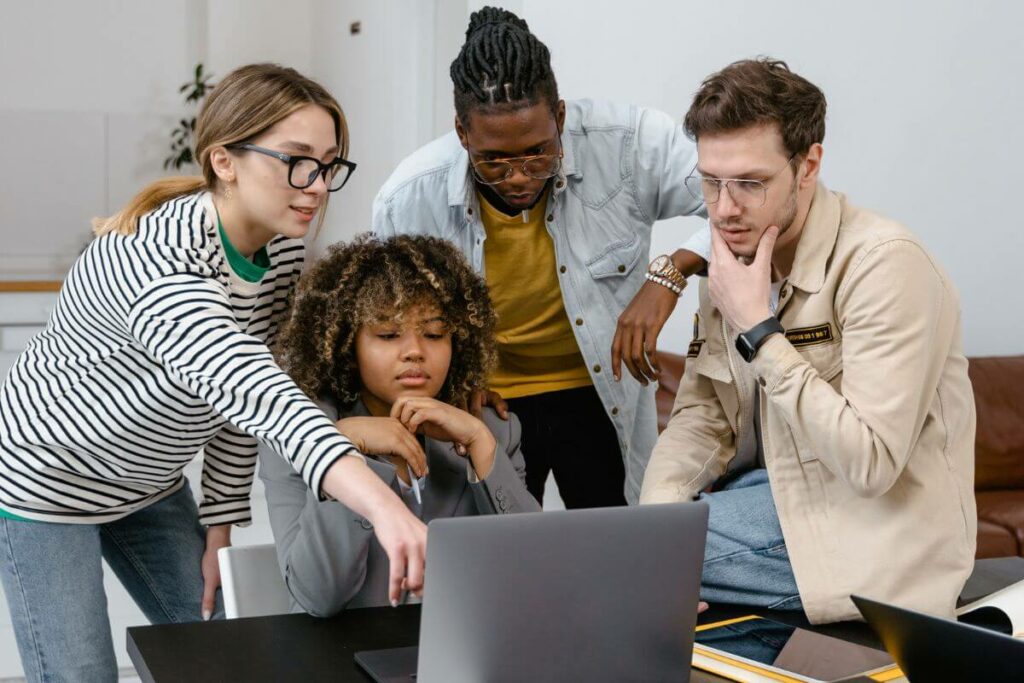 Holders of Argentina digital nomad visas are considered non-resident for tax purposes.
This means digital nomads are normally not required to pay income tax in Argentina, as their income should originate from a source outside the country.
However, tax laws in Latin America can be complex and may change, so don't hesitate to consult with a tax advisor or specialist to fully understand your tax obligations.
How Long You Wait To Get Digital Nomad Visa for Argentina
The processing time for the Argentine government to process the application can vary, but it typically falls within a 10 to 45 day range.
This period starts from the moment you submit your completed application with all the required documents, until you receive the approval notification via email.
Bringing Family With You
For now, as the visa is still pretty new, there are no specific provisions mentioned in the Argentina Digital Nomad Visa policy that allows for family members to accompany the primary visa holder.
So each family member may need to apply separately for their respective visas based on the purpose of their stay (tourist visa for example).
Don't hesitate to contact the Argentina embassy or consulate in your home country for the most up-to-date information on this matter.
Cost Of Living In Argentina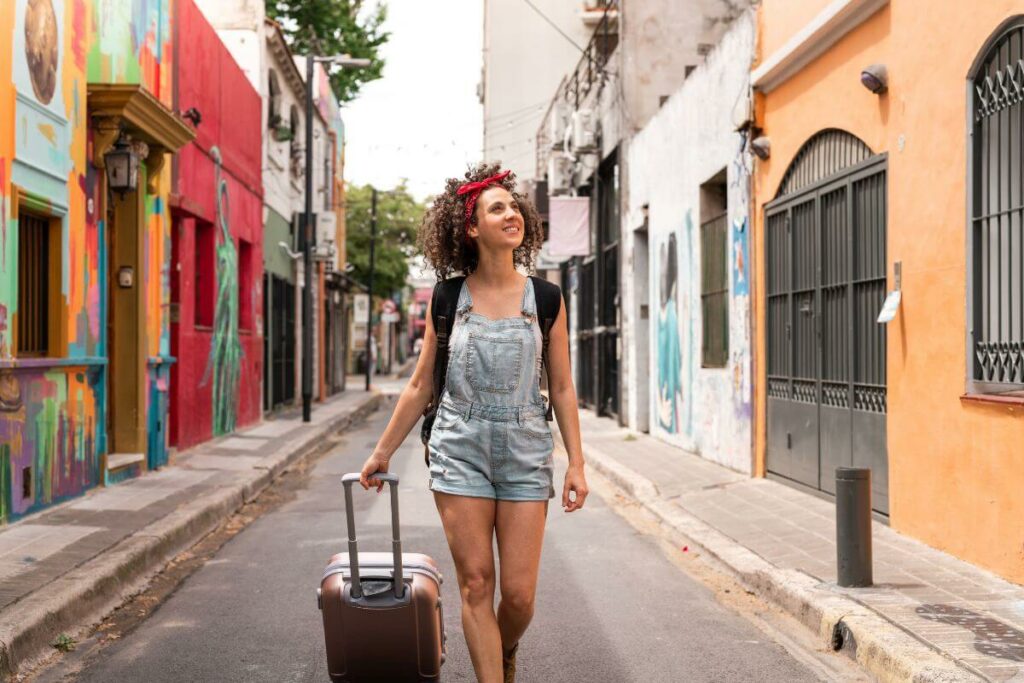 Living in Argentina is quite affordable compared to many Western countries.
The cost of living mainly depends on location, personal lifestyle and currency exchange rates.
Here is a rough estimate of the cost of living in Argentina :
| Accommodation | Cost |
| --- | --- |
| Rent | 250 to 300 € / $275 to $330 |
| Buy | From 35000 € / From $38000 |
| Hotels | Around 50 € / $55 |
| BnB | 30 to 50 € / $33 to $55 |
| Food | Cost |
| --- | --- |
| Restaurant | 5 to 10 € / $6 to $11 |
| Groceries | 100 to 150 € / $110 to $165 /month/pers |
| Fast Food | 4 to 6 € / $4,50 to $6,75 |
| | |
| Transports | Cost |
| --- | --- |
| Train | Around 10 € / $11 per 100km |
| Bus | 0,5 to 1 € / $0,55 to $1,10 per trip |
| Taxi | 0,5 to 1 € / $0,6 to $1.10 per km |
| Car rental | 30 to 40 € / $33 to $44 per day |
| Airplane | 100 to 150 € / $110 to $165 per national trip |
| Leisure | Cost |
| --- | --- |
| Day excursion | 50 to 100 € / $55 to $110 |
| Nightlife | 10 to 20 € / $11 to $22 |
| Museum / attractions | 2 to 10 € / $2,2 to $11 |
| Outdoor activities | 20 to 50 € / $22 to $55 |
You can also check the Cost of Living in Argentina here.
Is There Digital Banking In Argentina
Yes, digital banking is available and growing rapidly in Argentina.
There are several local banks that offer online banking services such as:
Banco de la Nación Argentina
Banco Macro
and Banco Galicia
Fintech companies like Ualá and Mercado Pago have also developed digital wallets and online financial management tools which are widely used for personal finance and small businesses.
Be careful though, as there may be some limitations for foreigners and non-residents in terms of opening and operating an account.
Is Argentina Safe For Digital Nomads ?
Argentina is one of the safest countries in South America. However, like any other place, you will of course have to exercise common sense and caution.
Petty crime such as pickpocketing can occur, especially in tourist areas. In terms of digital security, we would recommend to use a VPN when accessing the internet in public places. Also, stay updated with local news for any potential safety issues or areas to avoid.
Always remember to respect local customs and laws to ensure a safe stay and don't forget to subscribe a comprehensive travel insurance. Safetywing and World Nomads are some of the best you can find at the moment.
5 Popular Digital Nomad Hotspots (Cities) In Argentina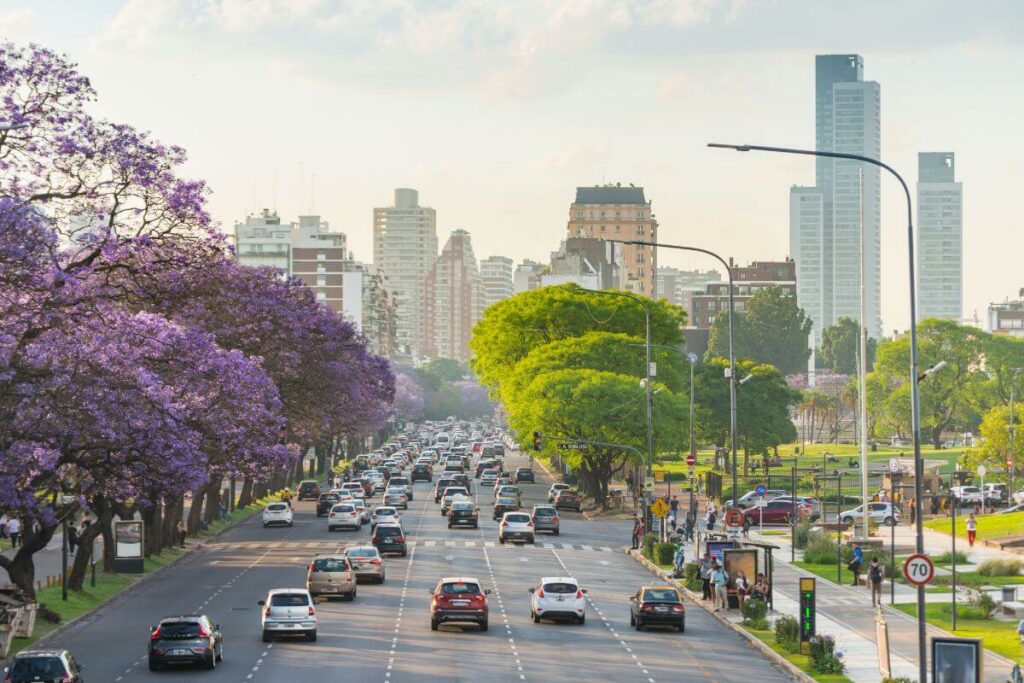 Here is a non exhaustive list of some of the best hotspots we could find to enjoy digital nomad life in Argentina.
1. Buenos Aires
Argentina's capital is a vibrant city with a rich culture. No surprise it's a favorite among digital nomads !
The city boasts numerous coworking spaces, cafes with reliable internet connection and a bustling nightlife. You will also love its European-style architecture and diverse arts scene !
2. Córdoba
Known for its colonial architecture and stunning mountain views, the city of Córdoba offers a quieter alternative to Buenos Aires.
Its universities contribute to a lively, youthful atmosphere, and the availability of outdoor activities is great if you're seeking a balance between work and leisure !
3. Rosario
Located on the banks of the Paraná River, Rosario is an attractive spot for digital nomads due to its peaceful environment.
Here again you will find several coworking spaces. And another big plus is the fact that the cost of living is lower compared to Buenos Aires.
4. Bariloche
Famous for its Swiss-style architecture and chocolate shops, Bariloche is nestled in the Andes and offers breathtaking views. Its relaxed pace and natural beauty make it ideal if you're seeking inspiration from nature.
5. Mendoza
Mendoza is perfect for wine lovers and outdoor enthusiasts ! The city has numerous vineyards and, with its proximity to the Andes, there's always something to do after work hours !
Are There Coworking Communities In Argentina?
Before Argentina digital nomad visa apply, you might want to know if you will be able to network with other digital nomads.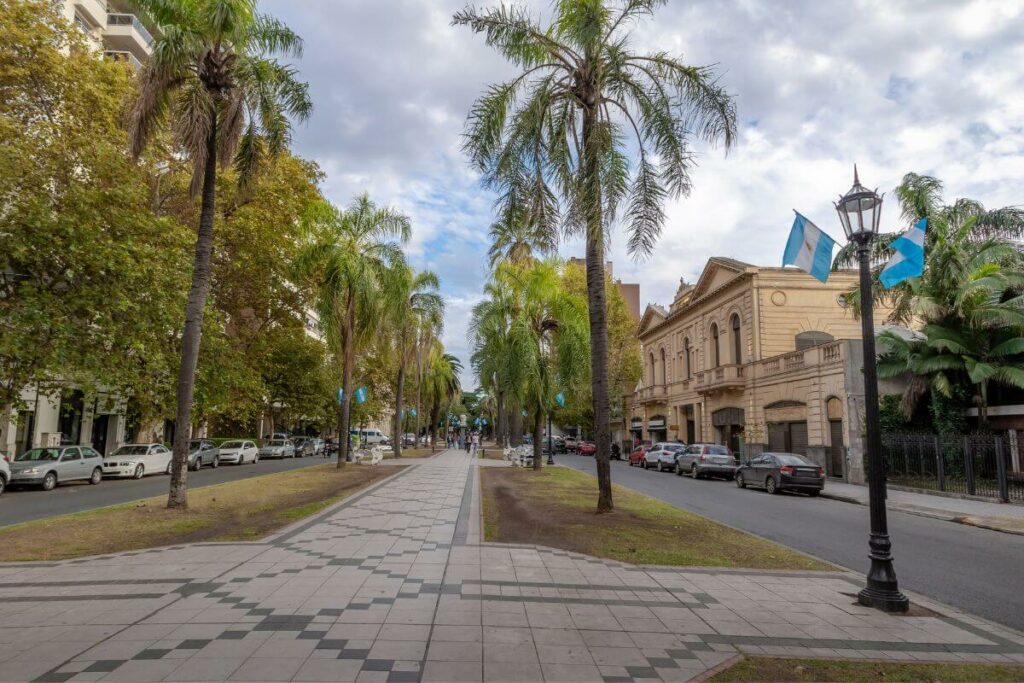 Good news, we managed to find a few coworking communities in Argentina.
Buenos Aires
Buenos Aires digital nomad community is growing more and more, with new coworking spaces opening every year.
Amongst the best spaces we could find in the cosmopolitan capital, AreaTres, Huerta Coworking and Joy CoWork offer high-speed internet, nice desks and often host workshops and events.
Córdoba
Córdoba, with its academic atmosphere, also boasts several coworking spaces.
Kowork is known for its modern facilities and engaging community, while Espacio San Dionisio offers a more artistic environment. Both provide great resources for digital nomads.
Rosario
While smaller, Rosario has a growing digital nomad community with coworking spaces such as La Maqinita and Wit Coworking space.
They provide an excellent infrastructure for remote work and foster a collaborative environment for networking.
Final Pros & Benefits
Choosing Argentina as a digital nomad destination comes with numerous benefits :
The digital nomad Argentina visa allows for a legal stay and makes the transition smooth.
The cost of living is relatively low compared to North America and Europe, and the country boasts a rich cultural heritage and a warm climate.
Major cities like Buenos Aires, Córdoba and Bariloche have a strong infrastructure for remote work with their many coworking spaces.
Also, Argentina's gastronomy is world-renowned and its people are known for their warmth and hospitality.
Few Drawbacks To Have In Mind
While Argentina offers numerous advantages for digital nomads, a few drawbacks exist :
The country has experienced economic instability, leading to inflation and fluctuating exchange rates which can affect your budget planning.
You will also have to consider the language barrier; although English is spoken in many tourist areas and coworking spaces, Spanish is the official language.
And while cities provide good internet connectivity, in rural areas, it can be less reliable.
3 Alternative Countries With Similar Requirements We Recommend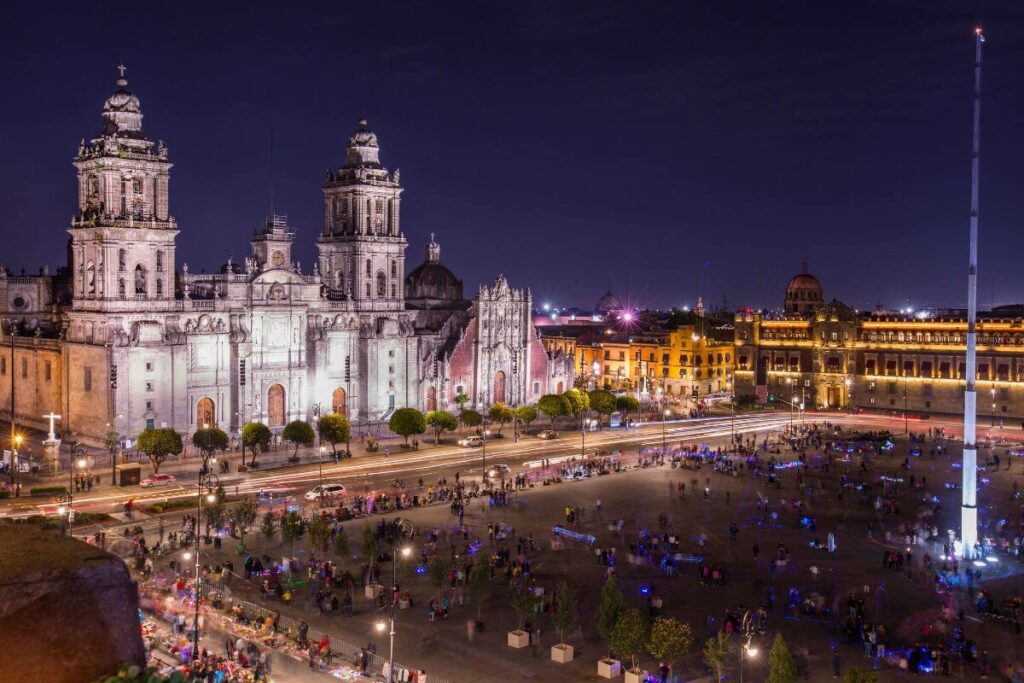 Mexico
Mexico is one of the top places for digital nomads and offers a rich cultural heritage, delicious cuisine and the chance to enjoy some of the world's most beautiful beaches.
The Mexican government has also developed a digital nomad visa, making it even more attractive for remote workers !
Brazil
Brazil is another South-American country that has recently introduced a digital nomad visa. It is known for its stunning coastline, historic cities, nice lifestyle, and affordable cost of living.
The country's main cities have a robust digital infrastructure, and Rio de Janeiro is becoming a popular hub for digital nomads.
Costa Rica
Are you looking for a more tropical setting ? Then Costa Rica is a fantastic choice.
It's one of the most biodiverse countries on the planet with beautiful beaches, rainforests and volcanoes. The country also offers a digital nomad visa, a great way to enjoy the pura vida lifestyle while staying connected to work !
Explore More – 40 Countries With Digital Nomad Visas (On Every Continent)
FAQs
How long can I stay in Argentina as a digital nomad ?
The Argentina Digital Nomad Visa is initially valid for 180 days, but it can be extended for an additional 180 days. So in total, you will be able to stay a maximum of one year.
Can I extend the digital nomad visa in Argentina ?
Yes, the digital nomad visa in Argentina can be renewed once for another 180 days.
Can I work remotely in Argentina as a digital nomad ?
Yes, the purpose of the Argentina Digital Nomad Visa is to legally work remotely in the country.
Can digital nomads get residency in Argentina ?
No, the Digital Nomad Visa does not lead to permanent residency in Argentina.
Can I Work For an Argentinian Company With a Digital Nomad Visa ?
No, the digital nomad visa allows you to work remotely for a non Argentine company only.
Wrap Up
Argentina's digital nomad visas offer a fantastic opportunity for digital nomads to experience the country's rich culture, stunning landscapes, low cost of life and vibrant cities while continuing their work.
This visa, combined with the country's growing digital infrastructure and affordable cost of living, makes Argentina a great destination for digital nomads. But remember, the visa process requires careful preparation and understanding of the requirements.