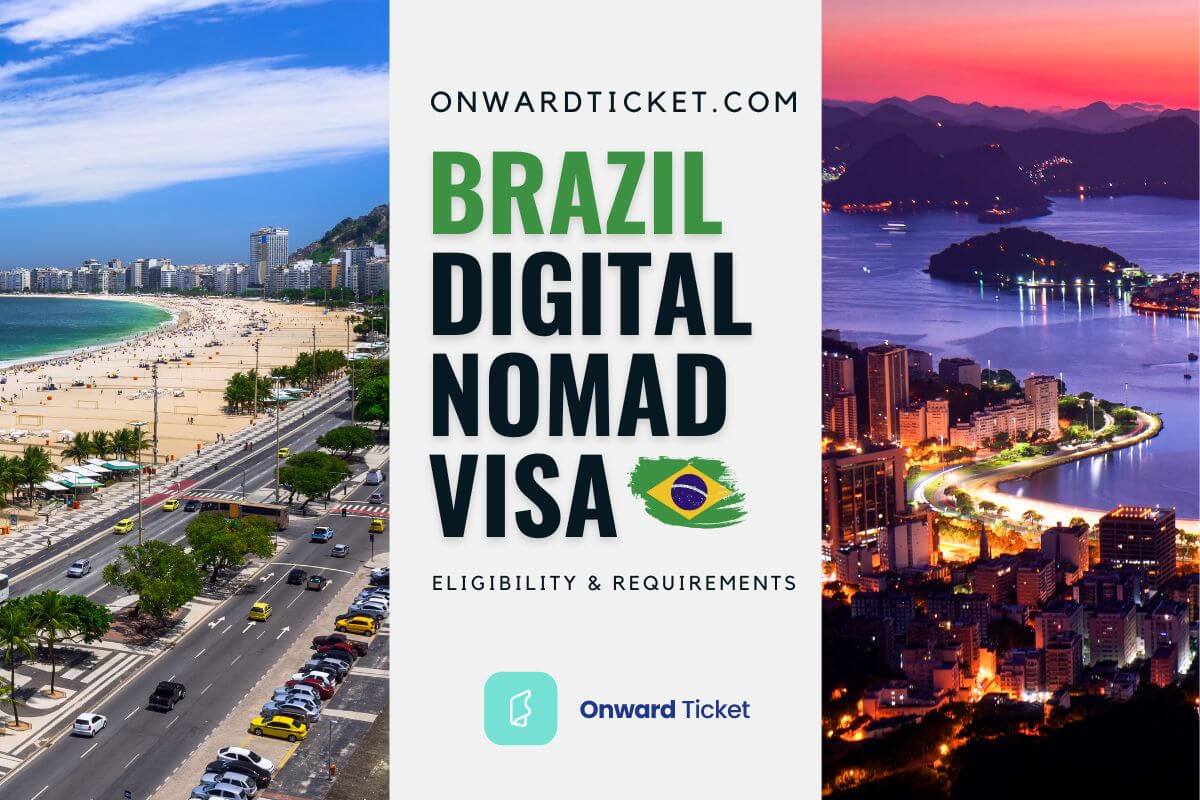 Are you looking for a new adventure as a remote worker ? Here is a comprehensive guide designed to help you with the process of obtaining a Brazil digital nomad visa.
Our expert analysis offers essential information on eligibility, application steps, documentation, and more. Everything to make sure this visa is right for you !
Brazil Digital Nomad Visa – Key Points Explained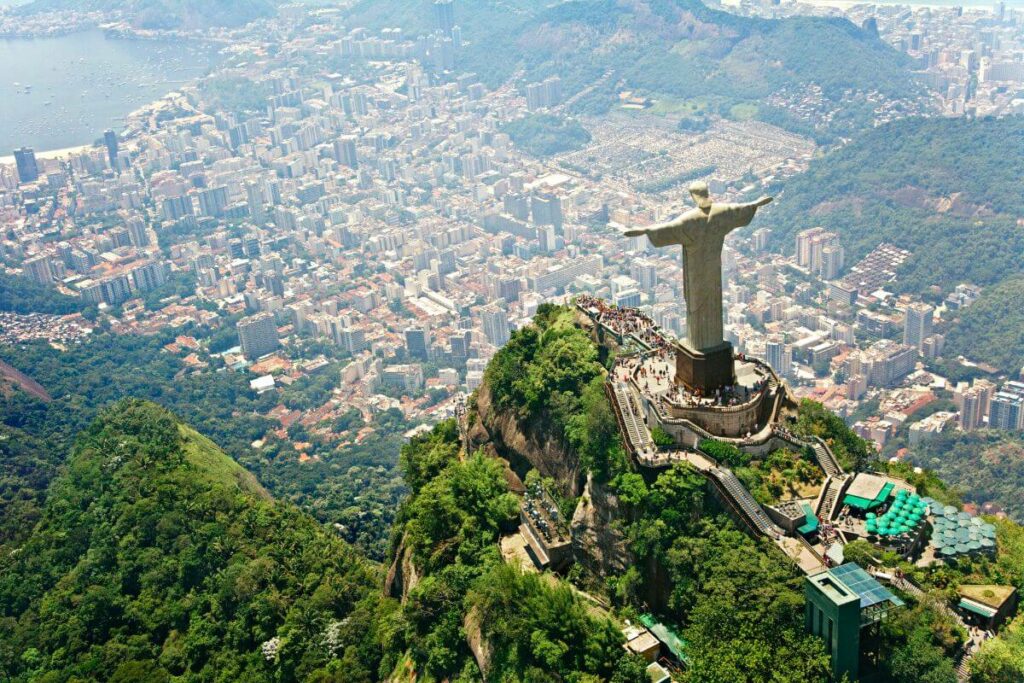 Eligibility : you must be self-employed, freelancer, or remote worker with a stable income, and not seek employment within Brazil.
Visa duration : the Brazil digital nomad visa is valid for up to one year and can be extended for an additional year, subject to approval.
Required documents : key documents include proof of income, valid passport, health insurance and a completed visa application form.
Application process : Apply online through the Brazilian Consulate website or in-person at your nearest consulate.
Processing times may vary from 2 to 4 weeks.
Proof of income : you must provide evidence of a consistent, minimum monthly income that meets or exceeds the threshold established by Brazilian authorities (more details above).
Health insurance : a mandatory requirement to ensure coverage throughout the visa's validity.
Work authorization : The visa permits work in information and communication technologies exclusively from foreign paying source.
Renewal : to extend the visa, you must demonstrate continued eligibility and submit a renewal application before the visa's expiration.
Is It Hard To Get Brazil Digital Nomad Visa ?
Obtaining a digital nomad visa for Brazil isn't as difficult as you might think. The country welcomes remote workers, and the process is relatively straightforward.
Keep scrolling to learn more about the requirements and benefits of living in Brazil as a digital nomad.
What type of visa is the Brazil Digital Nomad Visa ?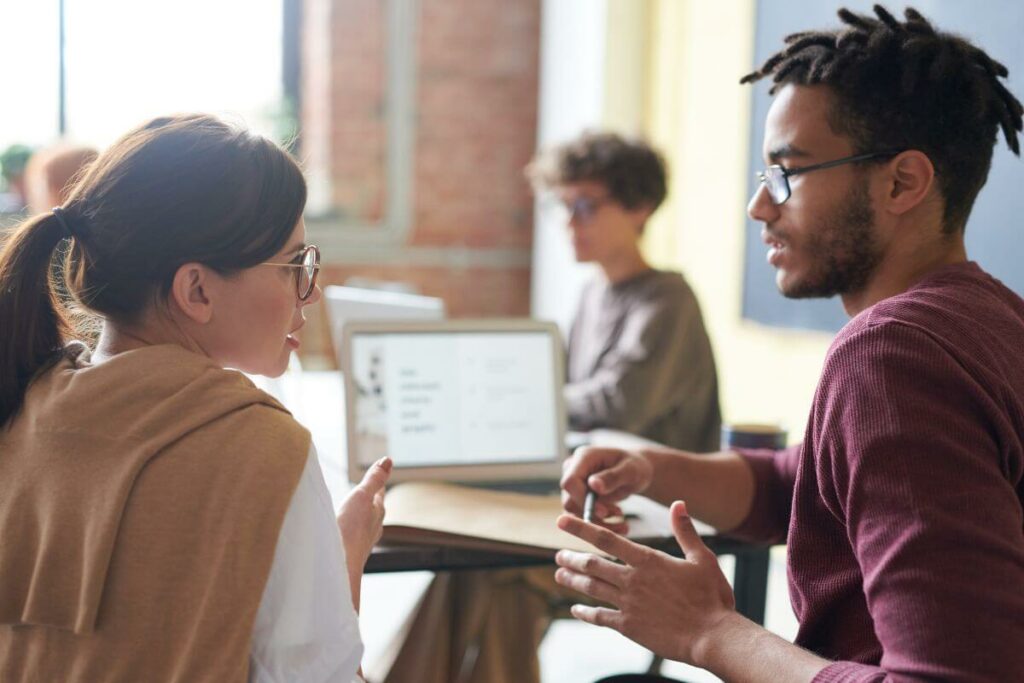 Brazil's digital nomad visa isn't a classic tourist visa. The country actually offers a Temporary Visa (VITEM-V) for remote workers, which permits a stay of up to one year.
This visa is designed for independent professionals, freelancers, and entrepreneurs seeking to work remotely from Brazil.
The temporary visa Vitem XIV can be extended for an additional year if the requirements are met. It is part of the Brazilian temporary visas.
Eligibility & Brazil Digital Nomad Visa Requirements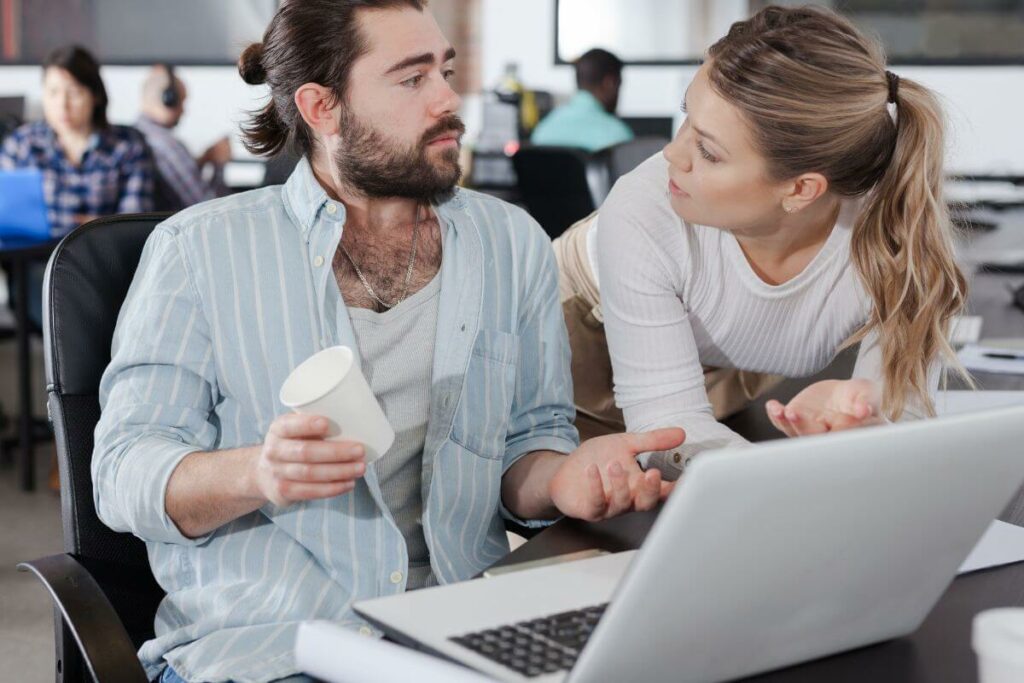 Brazil has introduced its own digital nomad visa to cater to remote workers, freelancers, and entrepreneurs.
Here are the eligibility criteria and requirements to help you apply for this visa successfully :
Be at least 18 years old
Show proof of regular income (minimum of $1500 / 1365 € per month)
Have a valid passport with at least 6 months of validity remaining
No criminal record
Hold valid health insurance that covers you in Brazil
Be self employed in information and communication technologies for a foreign company or foreign clients (with documents proving your situation)
Digital Nomad Visa Brazil Income Requirements
Brazil's Digital Nomad Visa, or Temporary Visa (VITEM-V), has certain income requirements you have to meet in order to apply.
The specific income threshold is established to $1500 / 1365 € per month, which is one of the lowest income requirements for digital nomads you can find in the world.
To prove you earn enough money, you will have to submit contracts, payslips, bank statements and any other documents that might help. All those documents must be established by foreign employers / clients.
Digital Nomad Visa For Brazil Documents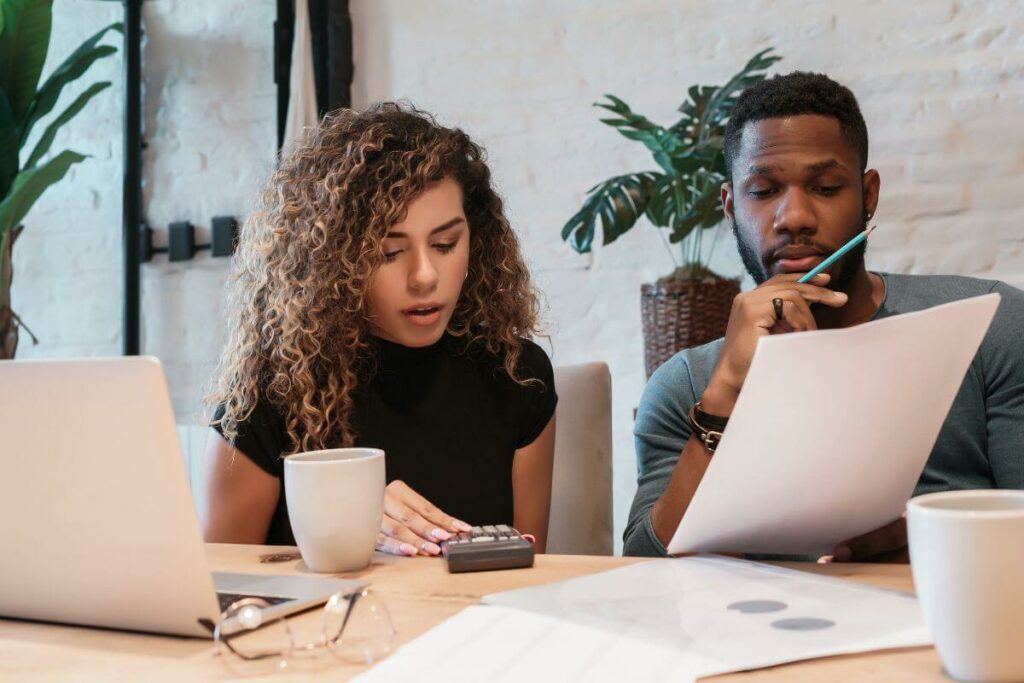 To apply for the Brazil nomad visa, you'll need to provide the following documents :
Passport : A valid passport with at least two blank pages and an expiry date that extends beyond your intended stay in Brazil.
Visa application form : a duly completed and signed visa application form.
Passport-sized photos : two recent, colored, passport-sized photos.
Proof of income : documentation showing your stable income source, such as bank statements or tax returns.
Letter of intent : a signed and dated letter explaining the purpose of your stay in Brazil, your intended work activities, and the expected duration of your stay.
Proof of accommodation : documents proving your accommodation arrangements in Brazil (rental contract or hotel reservation for example).
Travel itinerary : a copy of your round-trip flight reservation.
Don't hesitate to check the nearest Brazilian consulate's website in your country for the most up-to-date list of required documents.
Digital Nomad Visa Brazil Application Process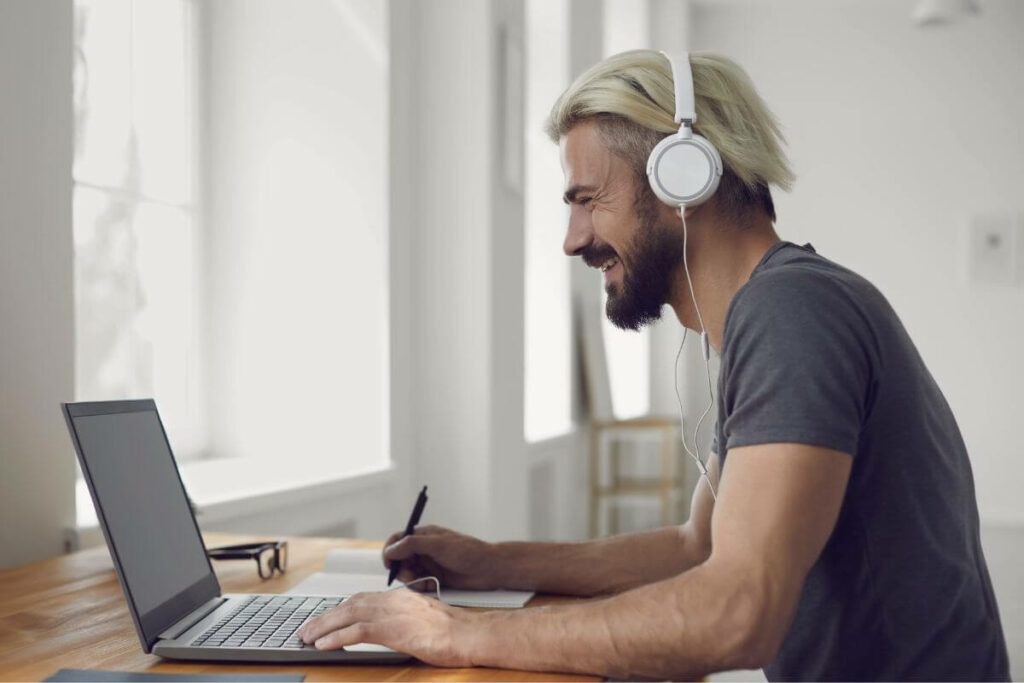 The application process for Brazil's Digital Nomad Visa can be broken down into the following steps :
Gather required documents : start by collecting all necessary documents listed above. Ensure that your passport has at least two blank pages and is valid for your entire stay in Brazil.
Complete the visa online application form : Visit the Brazilian consulate's website in your country to access the online visa application form. Fill it out accurately and completely, then print and sign it.
Pay the visa application fee : The visa application fee varies by country, so check the consulate's website for the exact amount. It's usually around 120 € / $130. This fee is non-refundable, so ensure you have all the required documentation.
Schedule a visa appointment : contact the Brazilian embassy or consultate in your country to schedule an appointment to submit your visa application in person. Remember to bring all your documents.
Attend the visa appointment : Arrive at your scheduled appointment with all your required documents. The consular officer may ask you additional questions about your intentions in Brazil and your work activities. Answer as honestly as possible.
Wait for visa processing : it generally takes between 15 to 30 days to receive a decision on your application.
Receive your visa : if your application is approved, the Brazilian consular office will affix the visa to your passport. Review the visa for accuracy and ensure that all information is correct.
Prepare for your trip : before departure, double-check your travel arrangements, health insurance, etc.
Register with the Federal Police : once you arrive in Brazil, you must register with the Federal Police within 90 days of your entry. Failure to do so may result in fines or jeopardize your visa status.
Brazil Digital Nomad Visa Renewal Process
The Brazil Digital Nomad Visa renewal process is simple and efficient.
To extend your stay, apply for renewal at the nearest Federal Police office 30 days before your visa's expiration. Provide updated documents and pay the renewal visa fees.
Apply well in advance (at least 30 days) to ensure uninterrupted remote work in Brazil. Otherwise, you might have to leave the country to come back legally.
How Long Is Brazil Digital Nomad Visa Valid For ?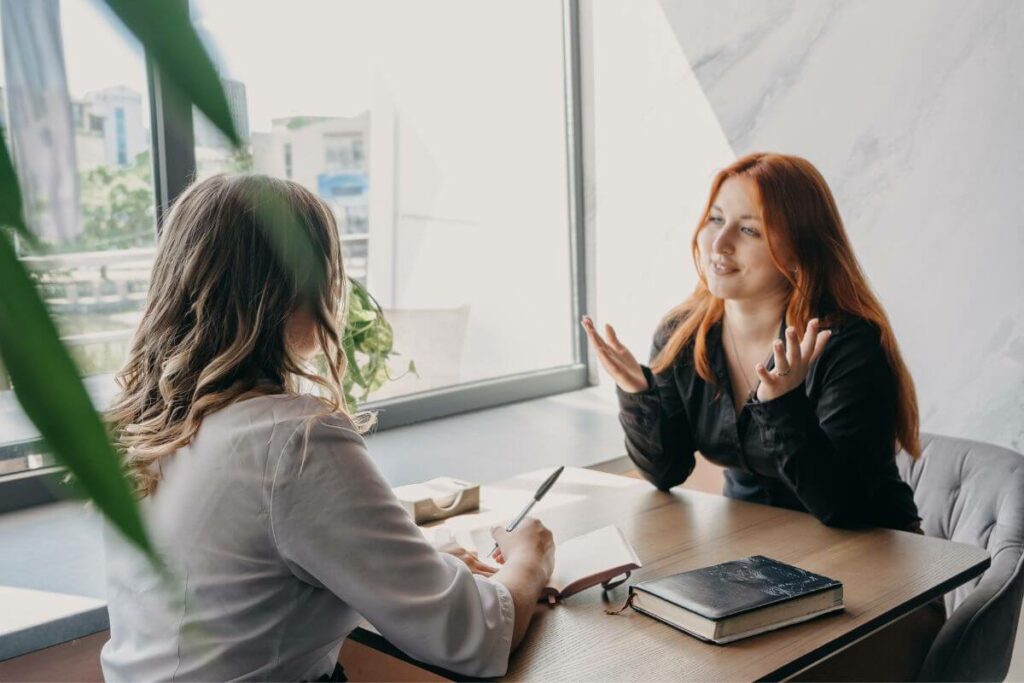 Just like most digital nomad visas, the Brazil visa for professional activities remotely is initially valid for up to one year.
After the initial year, visa holders can apply for a renewal to extend their stay for another year. The maximum duration of the visa, including renewals, is two years.
Once the two-year period has ended, you must leave Brazil and cannot reapply for the visa for at least six months, but you might apply for a residence permit like Brazil permanent residency.
Brazil Digital Nomad Visa Cost to Expect
When applying for the Brazil digital nomad visa, you can expect several costs associated with the application and maintenance of your visa.
The non-refundable visa application fee varies depending on your nationality and the consulate you apply through. It's usually around 120 € / $130.
Additional costs usually apply :
police clearance certificate
photos
notary fees for document translation or legalization, etc.
Brazil Digital Nomad Visa Taxes To Expect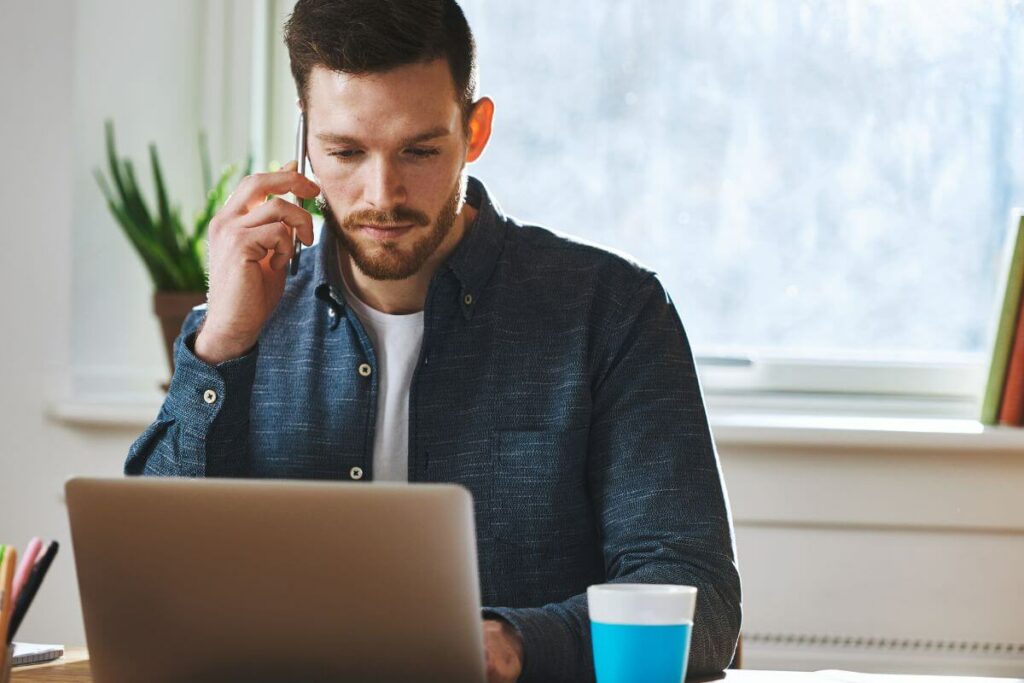 As a Brazil Digital Nomad Visa holder, you are not considered a tax resident in Brazil. However, you are still responsible for paying taxes on any Brazilian-sourced income.
Those are indeed subject to withholding tax at a rate of 15% for amounts up to BRL 30,000 and 25% for amounts exceeding BRL 30,000. But this shouldn't apply to you as you're not supposed to work for a local company with this visa.
Brazil digital nomad visa tax : income from other countries is not taxed in Brazil, but you must ensure you are compliant with the tax laws of your country of residence.
Don't hesitate to take advice from a local counselor to know more about tax benefits in Brazil.
How Long You Wait To Get Digital Nomad Visa Brazil
The processing time for the Brazil digital nomad visa varies depending on the Brazilian embassy and your nationality.
You can expect a processing time of 2 to 4 weeks from the date you submit your application.
To avoid any delays, ensure that you have provided all the required documentation and accurately completed visa application form. Make sure to apply well in advance of your intended travel !
Bringing Family With You
You may bring your spouse and dependent children with you.
Your family members will need to apply for a family reunification visa, which will allow them to stay in Brazil for the same duration as your digital nomad Brazil visa.
To obtain this visa, you will need to provide additional documents related to your family. Please note that family members on a family reunification visa are not allowed to work in Brazil.
Cost Of Living In Brazil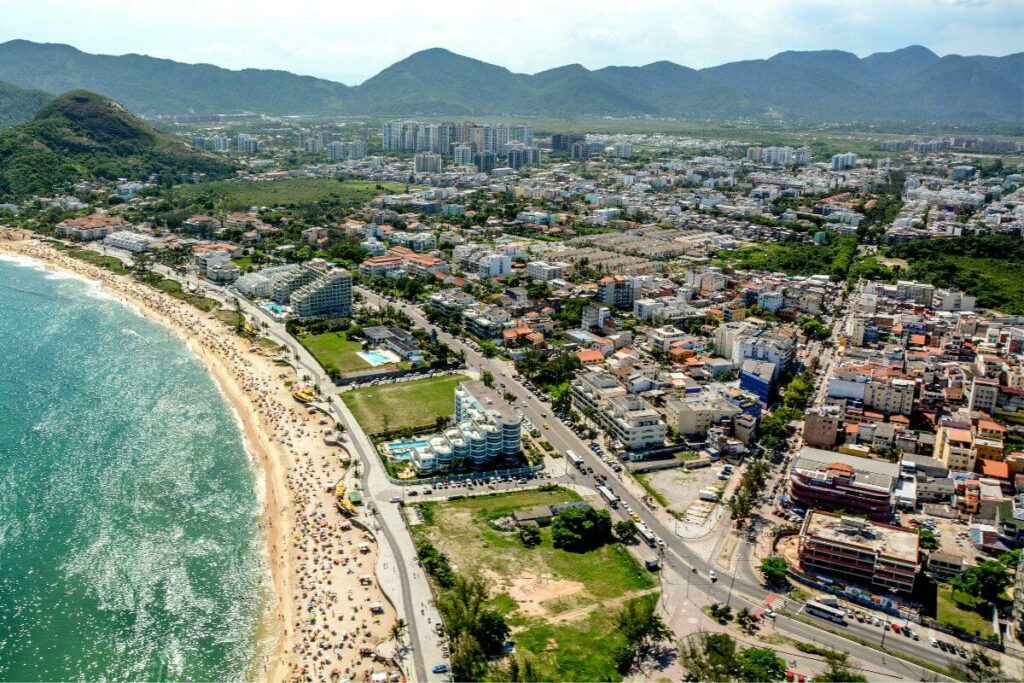 Living costs vary from one town to another, but Brazil is generally affordable and you shall be able to enjoy a comfortable lifestyle without breaking the bank !
Here are some common example of what you can expect to pay while living as a digital nomad in Brazil :
| Accommodation | Cost |
| --- | --- |
| Rent | 300 to 800 € / $330 to $880 |
| Buy | From 50000 € / From $55000 |
| Hotels | 30 to 100 € / $33 to $110 |
| BnB | 20 to 50 € / $22 to $55 |
| Food | Cost |
| --- | --- |
| Restaurant | 5 to 20 € / $6 to $22 |
| Groceries | 100 to 200 € / $110 to $220 /month/pers |
| Fast Food | 3 to 8 € / $3,50 to $9 |
| Transports | Cost |
| --- | --- |
| Train | Around 10 € / $11 per 100km |
| Bus | 0,5 to 5 € / $0,55 to $5,50 per trip |
| Taxi | 1 to 2 € / $1.05 to $2.10 per km |
| Car rental | 25 to 50 € / $28 to $55 per day |
| Airplane | 50 to 200 € / $55 to $220 per national trip |
| Leisure | Cost |
| --- | --- |
| Day excursion | 20 to 50 € / $22 to $55 |
| Nightlife | 5 to 20 € / $5 to $22 |
| Museum / attractions | 5 to 10 € / $5 to $11 |
| Outdoor activities | 10 to 30 € / $11 to $33 |
You can also check the Cost of Living in Brazil here.
Is There Digital Banking In Brazil (Nomad Bank Brazil Tips)
Brazil has embraced the digital banking revolution and now provides a convenient and efficient way for digital nomads to manage their finances.
Brazilian banks like Banco do Brasil, Caixa Econômica Federal, and Banco Bradesco offer advanced digital services and mobile applications.
From you mobile, you will be able to manage your accounts, pay you bills and make instant money transfers.
Is Brazil Safe For Digital Nomads ?
It is true Brazil faces safety concerns, but as a digital nomad, you can enjoy a secure stay with the right precautions.
Petty crime and pickpocketing can be an issue, especially in tourist areas, so remain vigilant and mindful of your belongings.
Stick to well-lit streets, avoid displaying valuables, and use reputable transportation services to avoid any kind of safety issue.
Popular Digital Nomad Hotspots (Cities) In Brazil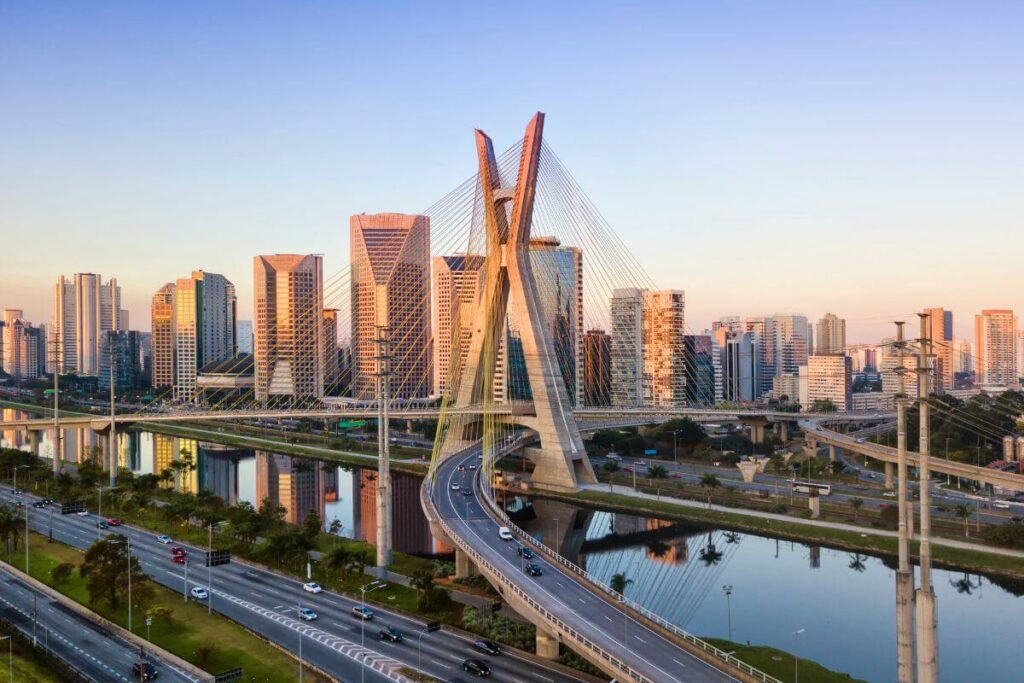 Here are some of the best cities in Brazil to settle as a digital nomad :
São Paulo – Brazil's largest city and financial hub, São Paulo, offers excellent co-working spaces, a thriving startup scene and a vibrant nightlife. You will enjoy the city's cosmopolitan atmosphere and endless networking opportunities.
Rio de Janeiro – Rio is famous for its picturesque beaches and lush mountains. The city is a popular destination for digital nomads who enjoy the lively social scene and a variety of co-working spaces amidst stunning natural surroundings.
Florianópolis – The capital of Santa Catarina boasts breathtaking beaches, lush rainforests and is great if you're looking for a laid-back lifestyle.
Belo Horizonte – Known for its cultural heritage and thriving arts scene, Belo Horizonte offers digital nomads a mix of urban sophistication and natural beauty. The city has a strong technology sector and numerous co-working spaces.
Fortaleza – Fortaleza is a bustling coastal city with stunning beaches. We like the city's affordability, warm climate and the variety of entertainment options !
Are There Coworking Communities In Brazil
Are you planning on joining a local digital nomad and remote workers community ?
Here are the best communities we could find in Brazil.
São Paulo
As the business and financial center of Brazil, São Paulo offers a thriving coworking community. Spaces like WeWork, Campus São Paulo (powered by Google !) and VIP Office provide digital nomads with modern facilities, networking events and collaborative environments to boost productivity.
Rio de Janeiro
Rio de Janeiro also has a growing coworking scene. Habitat Coworking, Coworking Rio de Janeiro, Emwork Coworking are only some of the numerous coworking spaces you can find there. All of them offer all the resources you need as a digital nomad !
Florianópolis
In Florianópolis, the coworking community is expanding alongside the city's tech sector. Coworking spaces like Vilaj Coworking, Favo Coworking and Work Center provide you with a supportive environment, access to resources, and networking opportunities to fuel your success.
Final Pros & Benefits
Brazil offers a multitude of advantages for digital nomads seeking a unique and rewarding experience.
The country's diverse culture, beautiful landscapes, idyllic beaches and warm climate make it an attractive destination, as long as you don't mind the heat.
Also, Brazil's affordable cost of living and growing coworking communities make it a very interesting destination for digital nomads seeking an exotic and cheap place to settle.
Few Drawbacks To Have In Mind
Yes, Brazil is a great place for digital nomads thanks to its nice lifestyle and easy digital nomad visa process.
But despite its numerous benefits, you should also be aware of certain challenges when considering Brazil as your base.
Safety concerns require extra vigilance and adherence to safety guidelines.
Also, the language barrier may pose difficulties if you don't speak Portuguese, although English is spoken in major tourist areas and business hubs.
Infrastructure varies between cities, and internet connectivity can be inconsistent in some regions.
3 Alternative Countries With Similar Requirements We Recommend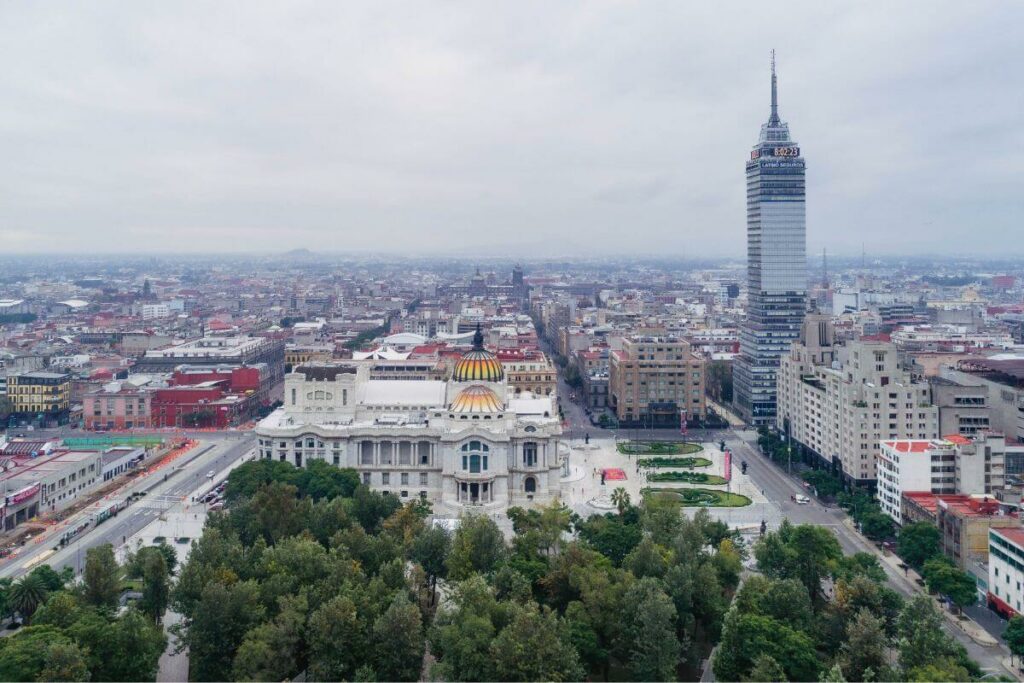 Here are some other country ideas you might want to consider if you think Brazil's digital nomad visa isn't quite right for you.
Mexico – Mexico's warm climate, rich traditions and affordable living make it a popular pick if you're seeking an alternative to Brazil. Its temporary resident visa allows remote workers to stay for up to a year with the possibility of extension.
Colombia – With its vibrant culture and beautiful landscapes, Colombia is a compelling option for digital nomads. Its digital nomad visa program will offer you an extendable one-year period. Bogotá, Medellín and Cartagena boast an array of coworking spaces and an active expat community.
Argentina – Well known for its captivating history and rich culture, Argentina is a prime choice for digital nomads. The country's temporary residency program will allow you to stay for up to one year. We would recommend the country's bigger cities like Buenos Aires, Córdoba and Mendoza. All of them offer a wide selection of coworking spaces !
FAQs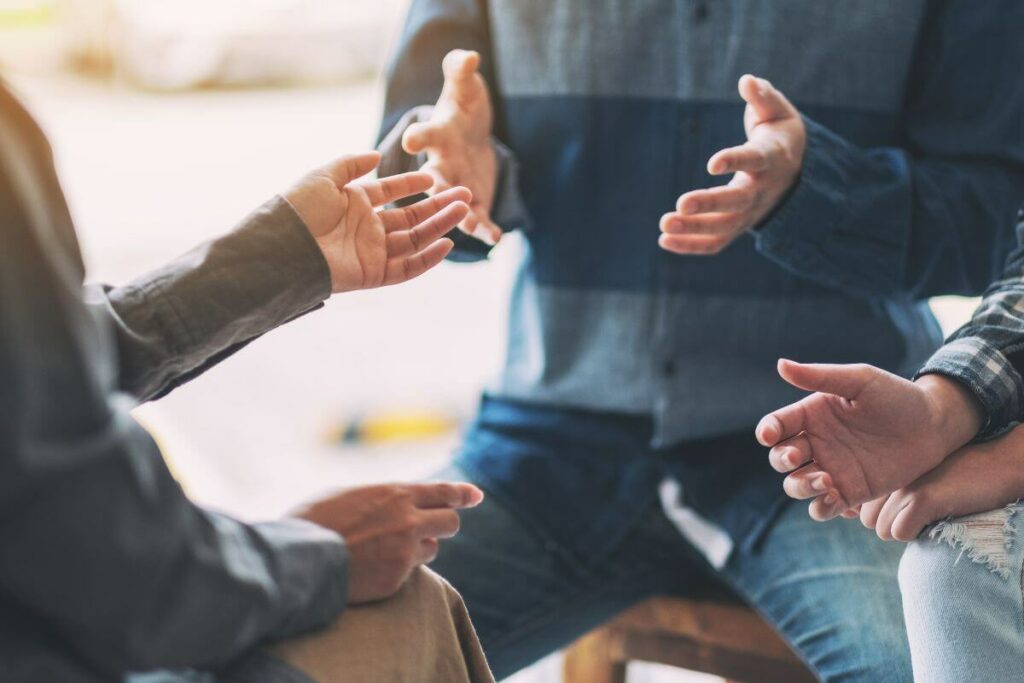 Do digital nomads pay tax in Brazil ?
Digital nomads are usually not taxed in Brazil unless they become tax residents, which requires staying for over 183 days in a 12-month period or having a permanent visa and residence.
Is Rio de Janeiro good for digital nomads ?
Rio de Janeiro is a popular destination for digital nomads due to its picturesque landscapes, lively social scene, sense of community and growing number of coworking spaces.
How long does it take to get a digital nomad visa for Brazil ?
It usually takes between 2 to 4 weeks to obtain the visa.
Is it worth the visa for digital nomads in Brazil ?
Unlike the tourist visa, the digital nomad visa in Brazil can provide access to the country's unique culture, affordable living and diverse opportunities for work and leisure.
Can you apply for Permanent Residency after getting the Brazil Digital Nomad Visa ?
Unfortunately, Brazil digital nomad visa is not a path for acquiring permanent residency in Brazil.
Can I work in Brazil as a digital nomad and as US citizen ?
Yes, US citizens can work as digital nomads in Brazil with a suitable visa and by following the country's immigration rules and regulations.
Wrap Up
Brazil offers digital nomads a unique and rewarding experience.
There you will enjoy a rich culture, beautiful and varied landscapes, many outdoor activities opportunities, laid-back lifestyle, and a pretty low cost of living.
But keep in mind Brazil isn't the safest place on earth and that you might have to learn to speak Portuguese to really settle in !