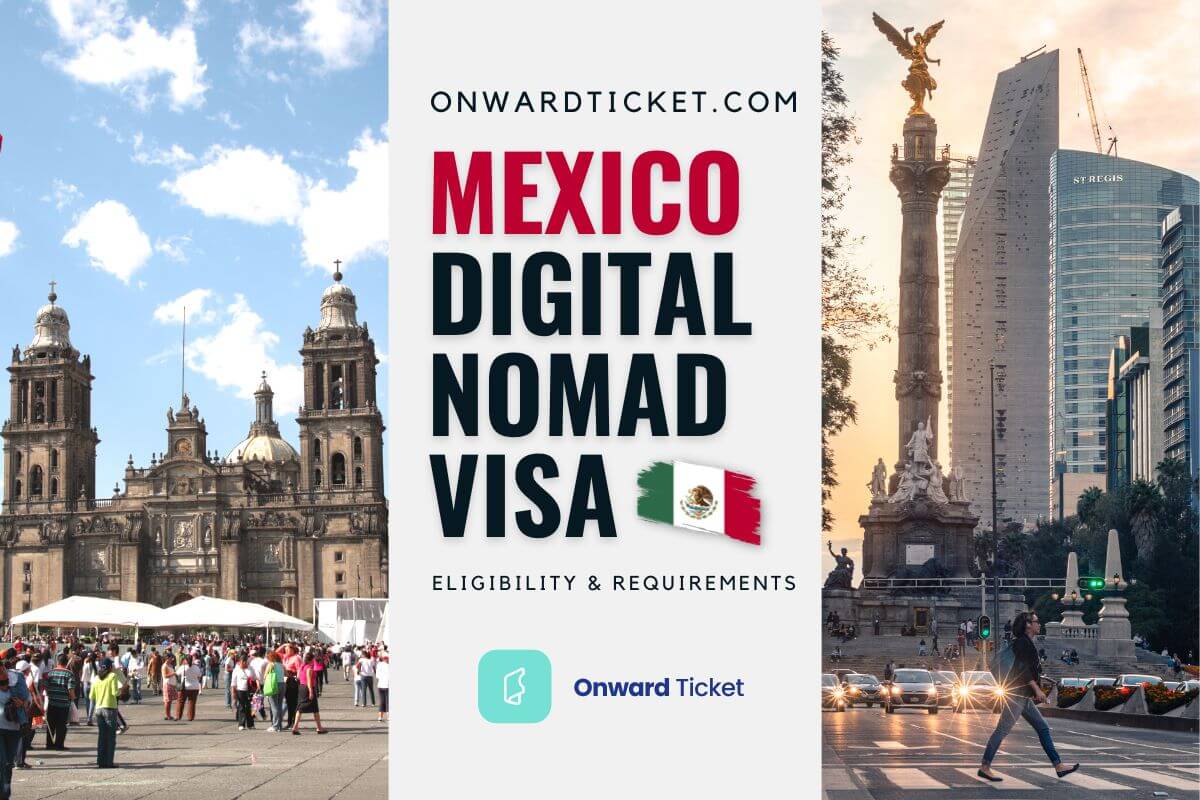 Embrace the opportunity to work remotely in Mexico with the Mexico digital nomad visa.
This guide covers the requirements and application process to obtain a temporary residence visa, which will allow you to enjoy Mexico's iconic culture, rich history, beautiful beaches, and diverse landscapes.
Find out eligibility criteria, key steps, and essential information to make your Mexican digital nomad journey a reality.
Digital Nomad Visa Mexico – Key Points Explained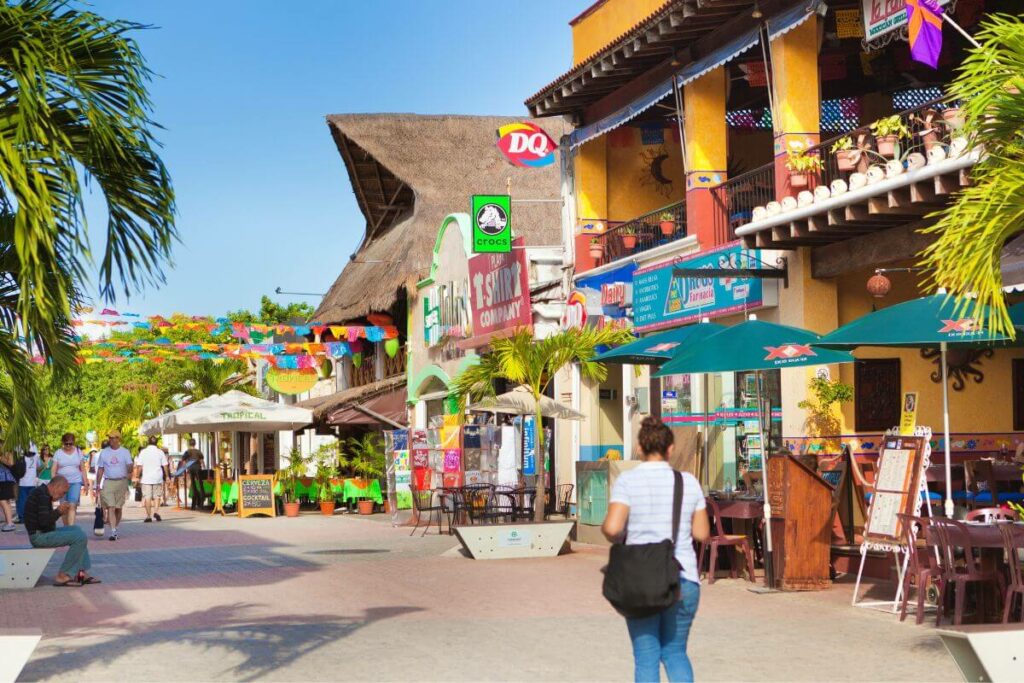 As a top destination for digital nomads, Mexico offers a temporary residency visa for remote workers. This visa allows you to stay in Mexico for up to 4 years, without working for local companies.
After 4 years, you may apply for permanent residency.
To obtain a temporary residence visa, you must first visit a Mexican embassy or a Mexican consulate outside Mexico. You will need several documents detailed below.
Once approved, you will receive a temporary permit, which you will exchange for a temporary resident card at the Instituto Nacional de Migración (INM) within 30 days of arriving in Mexico. You will also have to pay a fee, which varies based on the duration of the visa.
Is It Hard To Get Mexican Digital Nomad Visa ?
Obtaining a Mexico digital nomad visa is a straightforward process, designed to be accessible for remote workers from around the world.
With minimal requirements and clear steps, Mexico has made it easier than ever to explore its rich culture and vibrant lifestyle while working remotely.
Digital Nomad Mexico Visa Types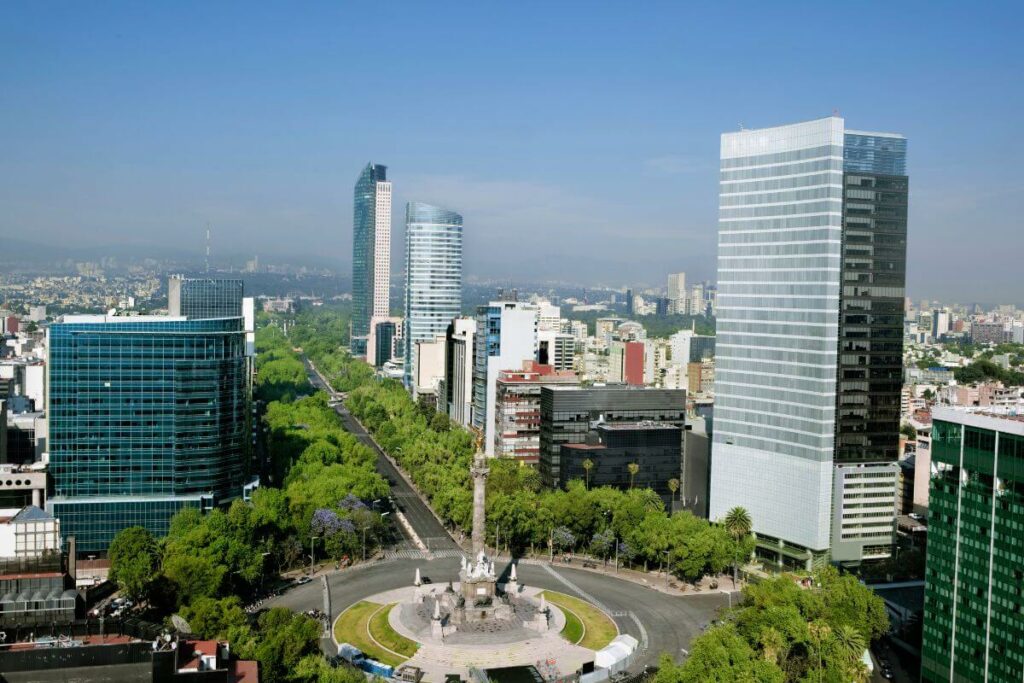 As a digital nomad in Mexico, you have different visa options :
Tourist visa : for a stay of six months top
Temporary residence visa : for a stay of up to four years)
Permanent residence visa : no time limit on how long you stay in Mexico
The Mexico digital nomad visa, technically called "temporary residence visa", is a special type of visa designed for remote workers who wish to live and work in Mexico for an extended period of time.
This visa allows you to stay in the country for up to 4 years, without working for Mexican companies.
While not specifically labeled as a digital nomad visa, the temporary residence visa serves the same purpose and caters to the needs of remote workers.
Eligibility & Mexico Digital Nomad Visa Requirements
The Mexico digital nomad visa has specific eligibility criteria and requirements that you must meet to be granted the visa.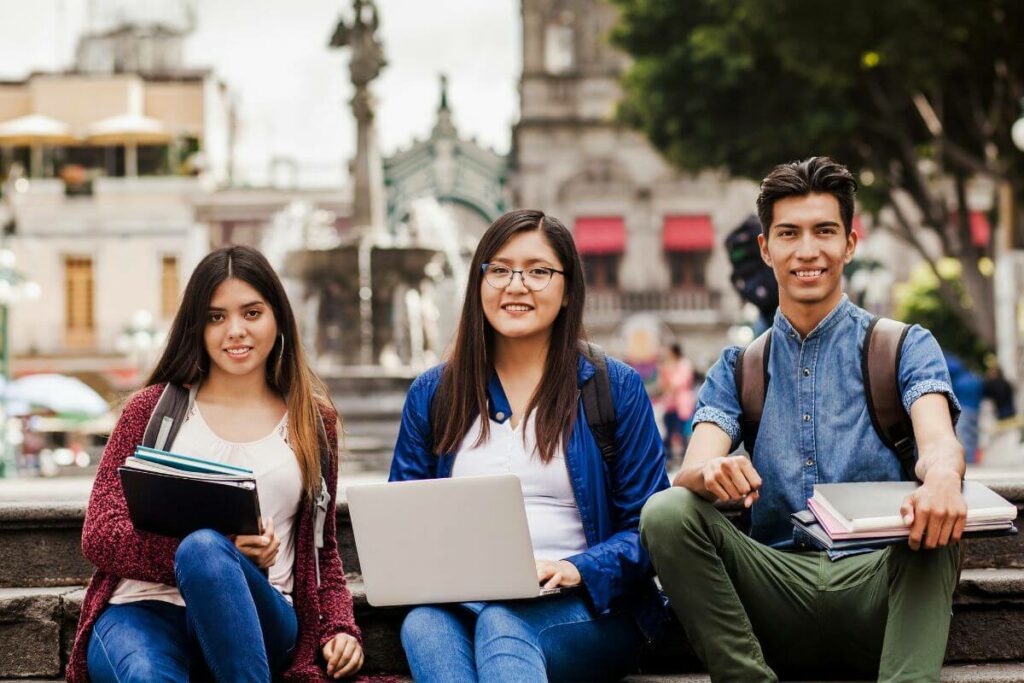 These requirements ensure that you have a stable financial background and do not pose a risk to the country.
Here's a breakdown of the eligibility criteria and requirements :
Nationality : the visa is open to applicants from all over the world, so it's quite a versatile option for digital nomads of various nationalities.
Income Requirements : you must meet one of the following financial requirements :

Bank balance : minimum balance of $43 000 for the last twelve months.
Monthly income : earn a minimum of $2 595 per month for the last six months.
Property ownership : own a Mexican property worth at least $346 000.
Employment : you must work remotely for foreign companies and should not seek employment with Mexican companies while on this visa.
No criminal record : you must have a clean criminal record to be eligible for the temporary residence visa.
Valid passport : you must possess a valid passport with at least six months remaining before expiration.
By fulfilling these eligibility criteria and requirements, digital nomads can obtain the Mexico digital nomad visa and embark on their journey to explore the country while working remotely.
Mexico Visa Digital Nomad Income Requirements
In order to get the Mexico temporary resident visa, you will have to meet one of the following income requirements :
Bank balance : maintain a minimum balance of $43 000 in your bank account for the last twelve months. This demonstrates your financial stability and ability to support yourself without depending on local employment.
Monthly income : show proof of a consistent monthly income of at least $2,595 for the last six months. If you plan to bring dependents, the income requirement increases by $861 for each dependent. This helps ensure that you can provide for your family while staying in Mexico.
Mexican property ownership : if you own a property in Mexico worth at least $346,000, this can also fulfill the income requirement.
Digital Nomad Visa For Mexico Documents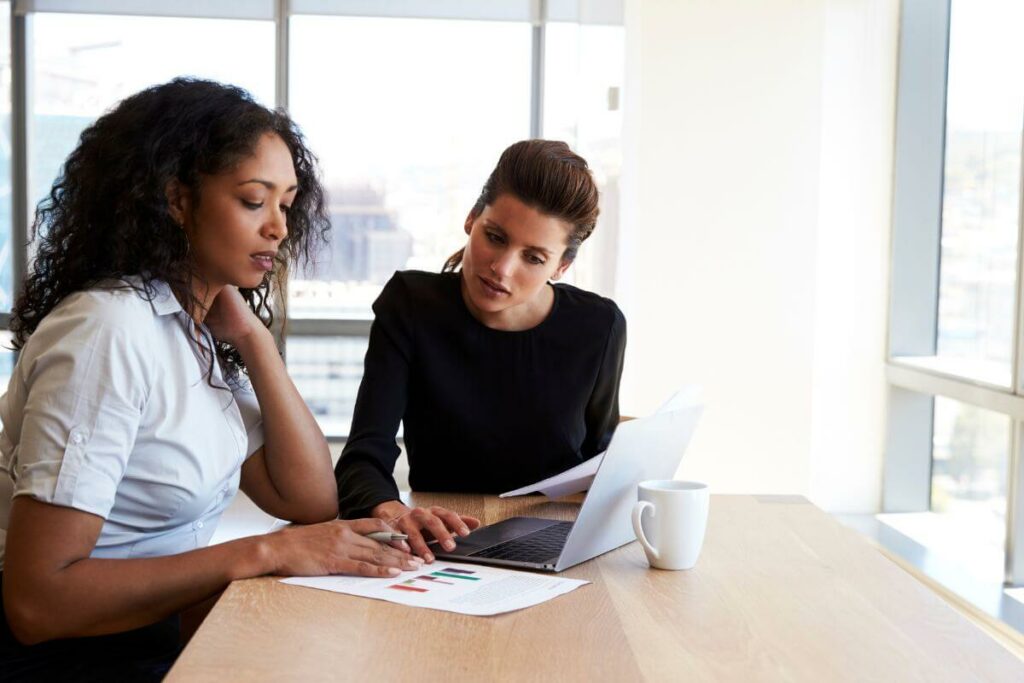 When applying for the Mexico temporary resident visa, you must prepare and submit several documents to support your application.
Here's a list of all the documents required :
Valid passport : a passport with at least six months remaining before expiration.
Visa application form : a completed and signed visa application form, either in English or Spanish.
Passport-sized photograph : a color photograph (3.9 cm x 3.1 cm) with a clear, visible face without glasses and a white background.
Proof of income : necessary documents to support your income claims (bank statements, payslips, property ownership documents…)
Criminal record : a police clearance certificate or similar document to prove you have no criminal record.
Legal permit : if applying from a country where you are not a citizen, submit the original and a copy of your legal permit to stay in that country.
Marriage certificate : if you are married and your spouse is a Mexican citizen or a temporary/permanent resident of Mexico, provide your marriage certificate.
Dependent information : if bringing dependents, provide their personal information (names, birth dates, passport numbers and all necessary documents).
Health insurance : provide proof of valid medical insurance coverage for the duration of your stay in Mexico.
Mexico Digital Nomad Visa Application Process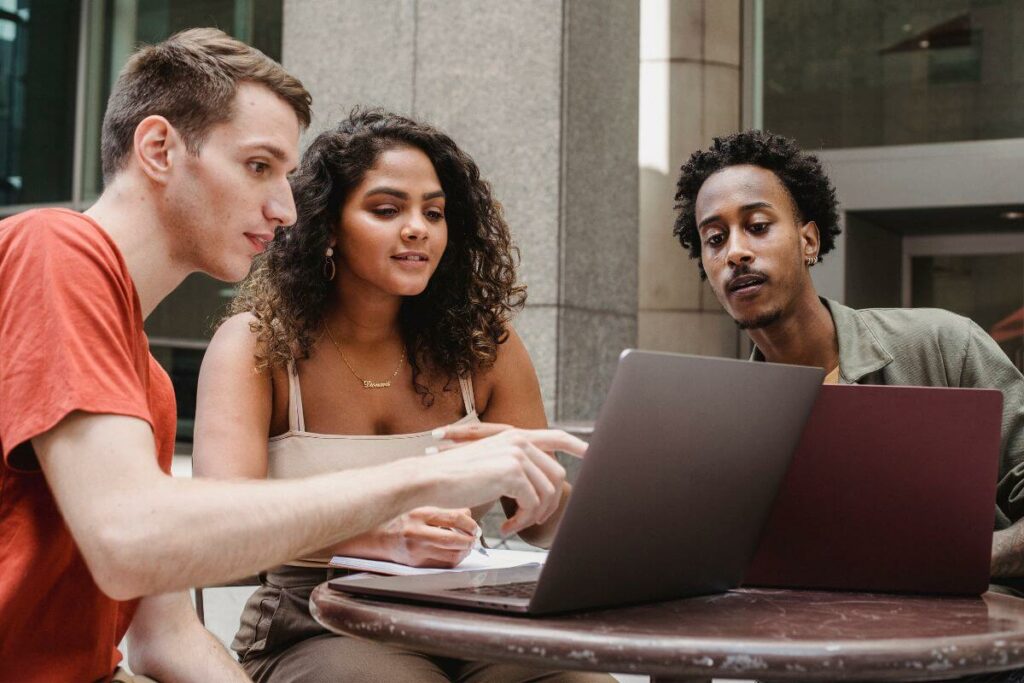 Here is a step by step guide on how to apply for Mexico digital nomad visa :
Booking your visa appointment : secure a visa appointment at a Mexican embassy or Mexican consulate in your home country using their online reservation system, found on the embassy's website. Keep in mind that appointment slots can be limited, depending on location and season.
Assemble all required documents : collect all relevant documents required as outlined in the previous section and ensure they are in English or Spanish. We highly recommend to bring both originals and photocopies.
Complete the application form : once your documents are ready, fill out the application form in English or Spanish. Print the completed form double-sided on a single page.
Attend your visa appointment : double-check all materials before attending your appointment. A $40 fee is typically required upon entry, preferably paid in cash. Visa issuance may be immediate or require a waiting period of a few weeks.
Go to Mexico : after your visa is granted, you have six months to enter Mexico and register for temporary residence.
Pay the necessary fees : before receiving your temporary residence permit, pay the required fees of $150 to $350.
Visit the National Migration Institute : within 30 days of arrival, visit the National Migration Institute to obtain your temporary residence card. No appointment is necessary, but you will need to complete an online form and provide the same documents as in your visa application, along with two additional photos.
Await further instruction : occasionally, you may be required to attend another appointment if an immigration officer requests additional documentation to prevent deportation.
Mexico Digital Nomad Visa Renewal Process
Renewing your Mexico digital nomad visa should be a straightforward process.
The visa is initially valid for a year, and renewal allows you to extend your stay for up to four years.
This process involves submitting an application for renewal to the National Immigration Institute before your current visa expires.
How Long Is A Mexican Digital Nomad Visa Valid For ?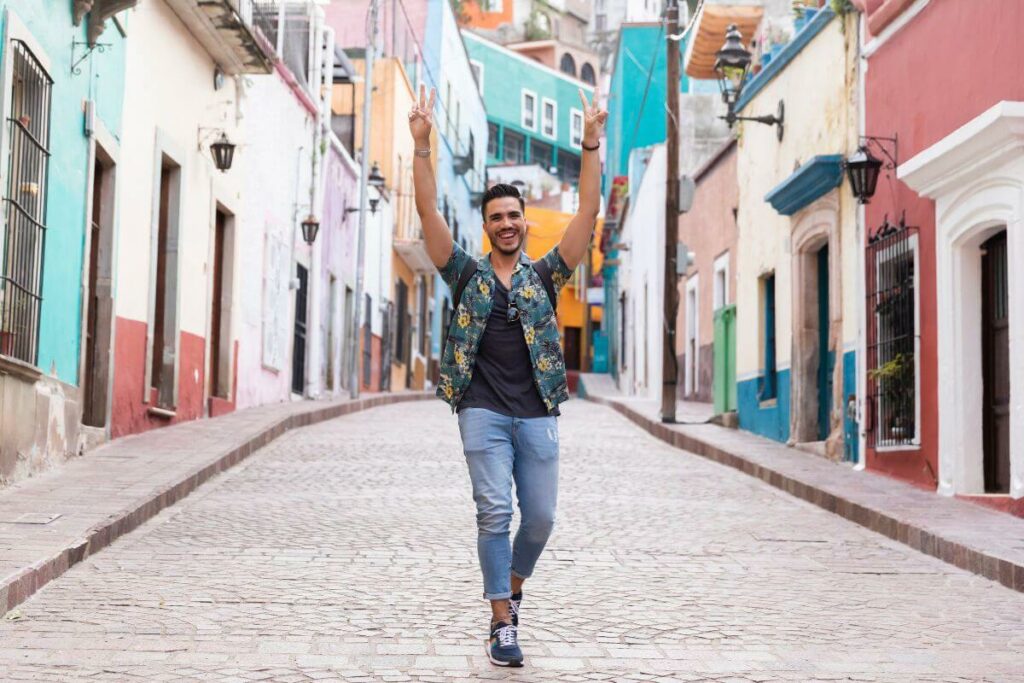 The Mexican Digital Nomad Visa is initially valid for one year. However, it is renewable and can be extended in yearly increments for a total of up to four years.
Each renewal requires a fresh application and submission of the necessary supporting documents to the National Immigration Institute.
This validity is one of the longest amongst all digital nomad visas you can find in the world !
Cost Of Mexican Digital Nomad Visa Application
The cost of applying for a Mexican digital nomad visa may vary depending on the type of visa and on your nationality.
Generally, you should prepare to pay a $40 interview fee for the visa interview appointment, followed by an additional $150 to $350 visa fee for obtaining the temporary residence permit.
Bear in mind these costs may vary depending on the embassy and are subject to change over time.
Mexico Digital Nomad Visa Taxes To Expect
Mexico's digital nomad visa holders are typically subject to taxation on their worldwide income if they stay in the country for more than 183 days in a calendar year.
While taxes can be complex and depend on various factors, you should anticipate to pay taxes at a progressive tax rate ranging from 1.92% to 35%.
Don't hesitate to consult with a local tax expert to make sure you pay local taxes thoroughly.
How Long You Wait To Get Digital Nomad Work Visa Mexico
The processing time for the Mexican temporary resident visa can vary based on the embassy or consulate you're dealing with, but generally, you should expect a wait time of about two to four weeks post-application.
This could extend if additional documentation or verifications are required.
Bringing Family With You
Good news! Bringing your family along on your digital nomad journey in Mexico is quite doable.
For each dependent, you will need to show an additional monthly income of $861. Family members won't receive a classic tourist visa but a real temporary resident visa, with the same duration as the primary applicant.
A great opportunity to enjoy the rich cultural experiences Mexico offers all together !
Cost Of Living In Mexico
Living in Mexico can be remarkably affordable, as costs are significantly lower than in many western countries.
Your expenses will depend on your lifestyle, but generally, the cost of accommodation, Mexican cuisine, transport and leisure activities are quite reasonable.
And this aspect contributes to Mexico's appeal as a digital nomad destination.
Here's a quick glance at the average cost of living in Mexico :
| Accommodation | Cost |
| --- | --- |
| Rent | 200 to 400 € / $220 to $440 |
| Buy | From 30000 € / From $33000 |
| Hotels | 30 to 60 € / $33 to $66 |
| BnB | 15 to 30 € / $17 to $33 |
| Food | Cost |
| --- | --- |
| Restaurant | 5 to 20 € / $6 to $22 |
| Groceries | 100 to 150 € / $110 to $165 /month/pers |
| Fast Food | 4 to 6 € / $4,50 to $6,75 |
| Transports | Cost |
| --- | --- |
| Train | Around 10 € / $11 per 100km |
| Bus | 0,5 to 1 € / $0,55 to $1,10 per trip |
| Taxi | 0,5 to 1 € / $0,6 to $1.10 per km |
| Car rental | 15 to 30 € / $16,5 to $33 per day |
| Airplane | 50 to 100 € / $55 to $110 per national trip |
| Leisure | Cost |
| --- | --- |
| Day excursion | 20 to 40 € / $22 to $44 |
| Nightlife | 10 to 20 € / $11 to $22 |
| Museum / attractions | 5 to 10 € / $5 to $11 |
| Outdoor activities | 5 to 10 € / $5 to $11 |
You can also check the Cost of Living in Mexico here.
Is There Digital Banking In Mexico
Navigating Mexico's financial landscape as a digital nomad has never been easier, thanks to the advent of digital banking !
Several Mexican banks now offer comprehensive online services, allowing for seamless transactions, bill payments and real-time balance checks.
Fintech start-ups are also making waves in the market with apps that facilitate easy money transfers and currency conversions. We would for example recommend BBVA Bancomer and Banorte.
Read later – 40 Best Apps for Business Travel Expenses, Organization, Bookings & More
Is Mexico Safe For Digital Nomads ?
Safety is a common concern for digital nomads considering Mexico.
While certain areas in Mexico City have reputations for high crime rates, many parts of Mexico are very safe and have thriving digital nomad communities.
Like anywhere, you will have to research the specific regions you're interested in, stay alert and follow local advice. But you will for sure be able to enjoy your temporary residency visa without too much concern.
For more protection, don't hesitate to subscribe to travel insurance. Safetywing and World Nomads are some of the best you can find to work and travel worldwide.
Popular Digital Nomad Hotspots (Cities) In Mexico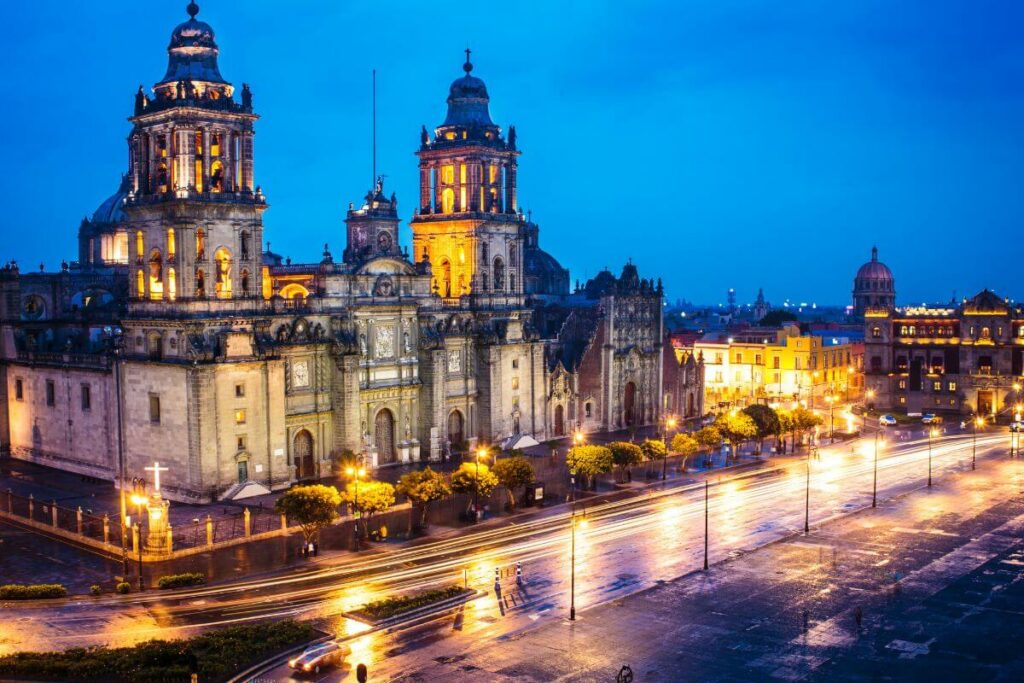 Here are some of the best places to live in under the Mexican visa for digital nomads :
Mexico City – A hub for digital nomads, Mexico City blends urban charm with a vibrant cultural scene. The city is known for its plentiful co-working spaces and a gastronomic scene to suit all tastes. Here, digital nomads can explore a blend of modern and traditional Mexico.
Playa del Carmen – Located in the Riviera Maya, Playa del Carmen is a coastal paradise. With its stunning beaches, bustling nightlife and a warm, welcoming digital nomad community, it offers a relaxed yet exciting living environment.
Guadalajara – Renowned for its tech industry, Guadalajara is another hotspot for digital nomads. This city offers a lower cost of living compared to Mexico City as well as a wealth of cultural attractions. It's perfect for you if you're seeking a fusion of tradition and innovation !
Tulum – Famous for its eco-friendly environment and tranquil beaches, Tulum attracts digital nomads seeking a slower pace. Despite its relaxed ambiance, it provides reliable internet and a good number of co-working spaces set in awe-inspiring locations !
Oaxaca – Oaxaca, with its rich cultural heritage and affordable living, is increasingly appealing to digital nomads. The city's unique blend of indigenous culture, colonial architecture, relaxed lifestyle and blossoming art scene offers an inspiring backdrop to remote work.
Are There Coworking Communities In Mexico
Mexico's temporary residency program is attracting more and more remote workers.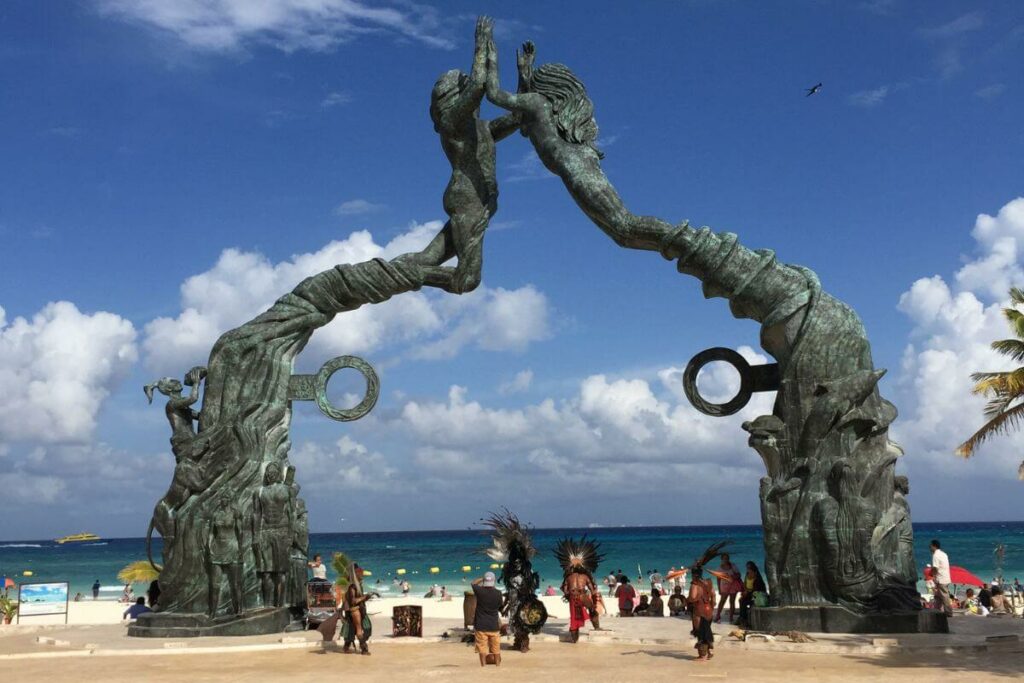 Here are the best coworking communities we could find there in order to fully enjoy your digital nomad life.
Mexico City
Mexico City is home to a flourishing coworking culture, with an array of spaces like WeWork, El 3er Espacio and OpenHub.
These venues offer not just workspaces but also networking opportunities, professional events and an immediate sense of community. The city's digital nomad-friendly environment makes it easier for remote workers to thrive.
Playa del Carmen
Playa del Carmen offers a relaxed beach town vibe with more and more coworking spaces. Nest, Bunker, and Xinergy are some of the most popular spots and provide essential tools and resources for digital nomads.
Guadalajara
Known as Mexico's Silicon Valley, Guadalajara also boasts several coworking spaces such as Nevermind, Colabora and WeWork. These places provide a conducive environment for innovation and collaboration. A top choice for tech-oriented digital nomads !
Final Pros & Benefits
The Mexico's temporary resident permit for digital nomads offers numerous benefits:
It provides the legal right to live and work in Mexico while working remotely.
The affordable living costs, coupled with high-quality healthcare, makes it a great option for many remote workers.
Also, the thriving digital nomad communities and robust coworking culture present ample opportunities for networking and collaboration.
We also love its numerous opportunities for outdoor activities during your time off.
Few Drawbacks To Have In Mind
While the visa digital nomad in Mexico has numerous benefits, there are a few potential drawbacks to consider before you apply.
The income requirement may be steep for some and the application process, especially the schedule visa appointment, can be lengthy.
Additionally, even if Mexico is globally safe, some areas can pose safety concerns.
We also wanted to point out that even if Spanish is not a requirement for the visa, not knowing the local language will probably limit your social interactions.
3 Alternative Countries With Similar Requirements We Recommend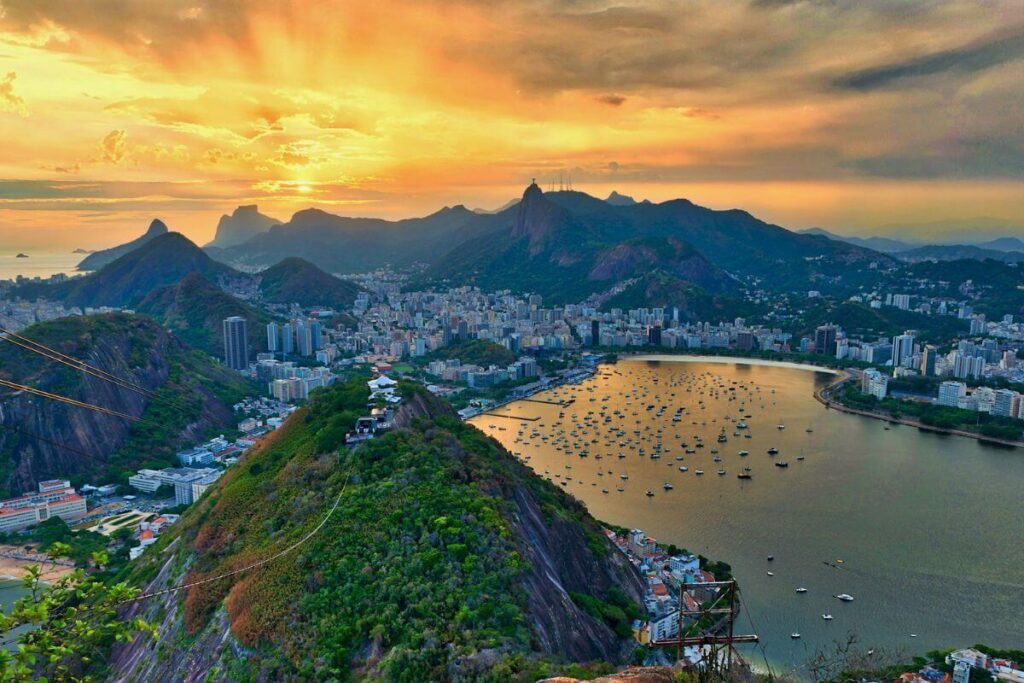 Working remotely in Mexico isn't for you and you're looking for another country with a specific digital nomad visa ?
Here are some of the best options as an alternative to Mexico remote work visa.
Brazil
If you are seeking a blend of cultural richness, vibrant city life and breathtaking natural beauty, then Brazil's digital nomad visa might be an appealing choice. It boasts a straightforward application process and reasonable requirements.
Colombia
Colombia's digital nomad visa is another excellent option if you're looking to immerse yourself in a country with a deep historical heritage and an advancing digital infrastructure.
Known for its friendly locals and diverse landscapes, Colombia provides a welcoming environment for digital nomads.
Argentina
Argentina offers a digital nomad visa that allows you to live and work amidst a mix of urban sophistication and stunning natural landscapes.
From the effervescent Buenos Aires to the serene beauty of Patagonia, the country provides an exciting experience for digital nomads.
FAQ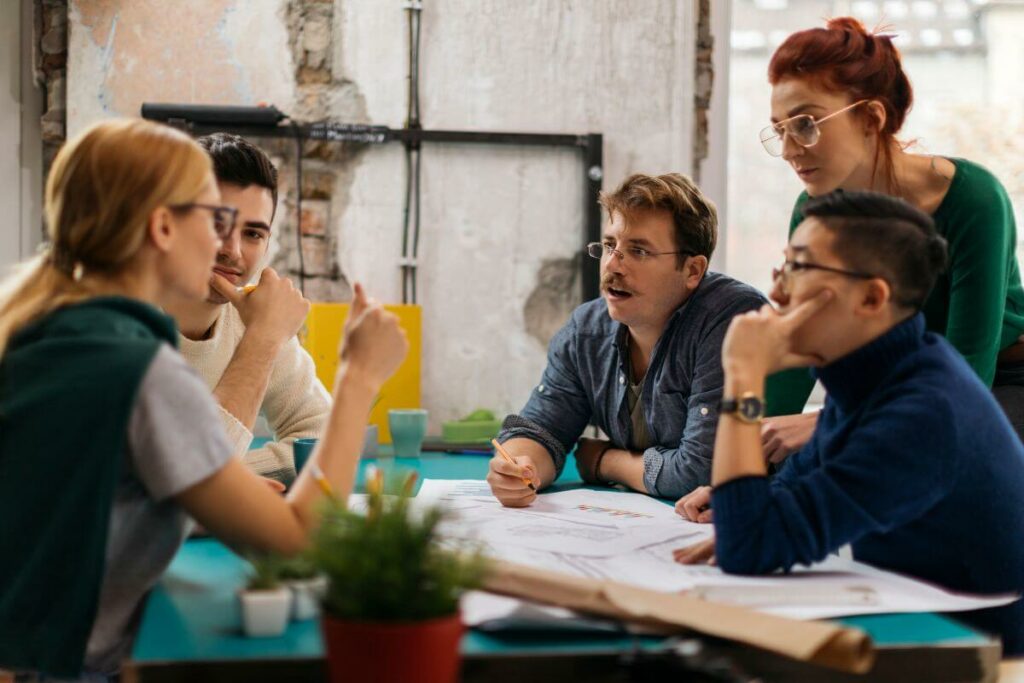 Does Mexico have a digital nomad visa ?
Yes, Mexico offers a Temporary Residence Visa, which digital nomads can apply for to work remotely in the country.
Can I work remotely from Mexico and work for EU company ?
Absolutely, Mexico's temporary resident visa for digital nomads allows you to work for a foreign company, including those in the EU.
How to get temporary residence in Mexico as a digital nomad ?
Apply for a Mexico nomad visa, comply with the income and other requirements and submit the necessary documents at the Mexican embassy or consulate to receive your temporary residence visa within a few weeks.
Can I live in Mexico and work in the US as a digital nomad ?
Yes, with a valid visa, you can live in Mexico and work remotely for a US company.
Wrap Up
In conclusion, securing a Mexico temporary resident visa is quite an easy process when you meet all the requirements. This temporary residence visa is a gateway to a great work-life balance in one of the world's most culturally rich countries.
From the easy-to-follow application process to the reasonable financial requirements, this opportunity is open to everyone in the world.
We also wanted to enhance the fact that Mexico offers a reasonable cost of living and growing digital nomad communities. Of course there are a few drawbacks to consider, but all in all, Mexico is a perfect destination for remote workers.