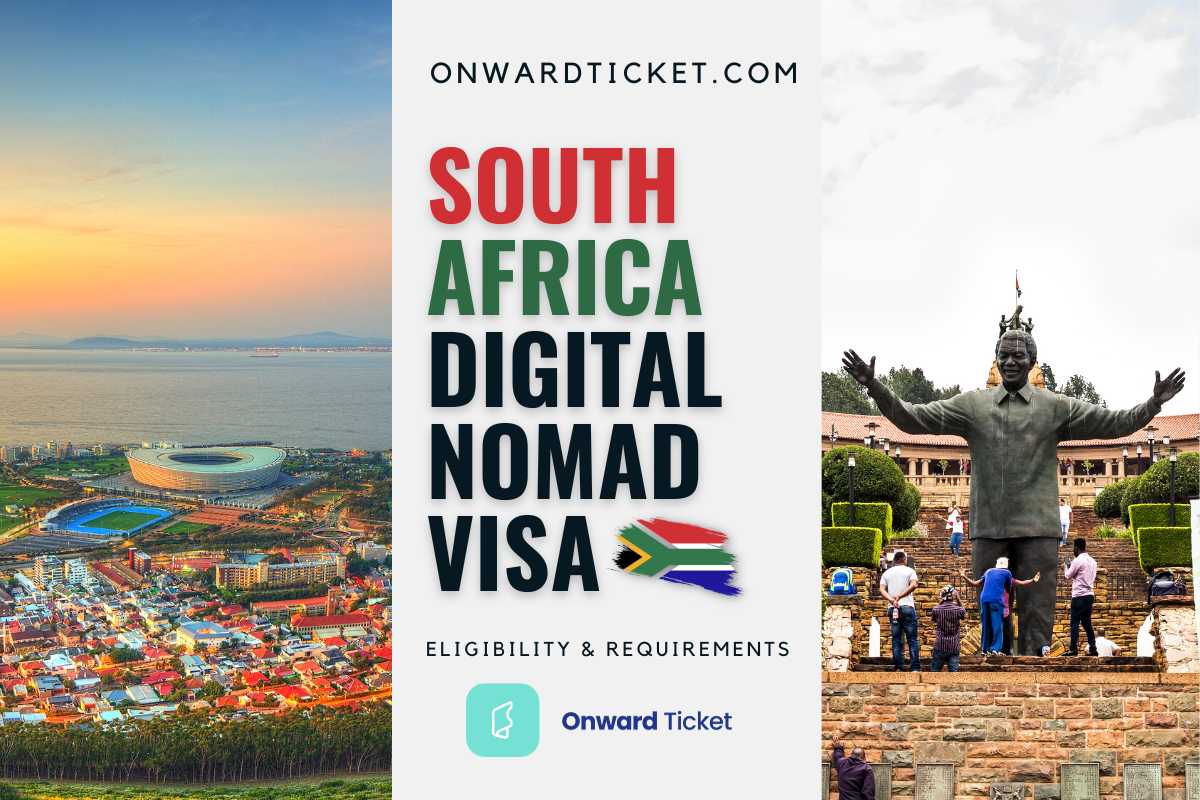 Post the sharp dip in tourism due to the Covid-19 impact, the new South Africa digital nomad visa has been announced in April 2022.
This strategic move aims to rejuvenate the nation's economy by attracting self-employed digital nomads and remote workers.
Though the visa hasn't been activated yet, you can still have a look at its prerequisites to gear up for your future South African journey.
South Africa Digital Nomad Visa – Key Points Explained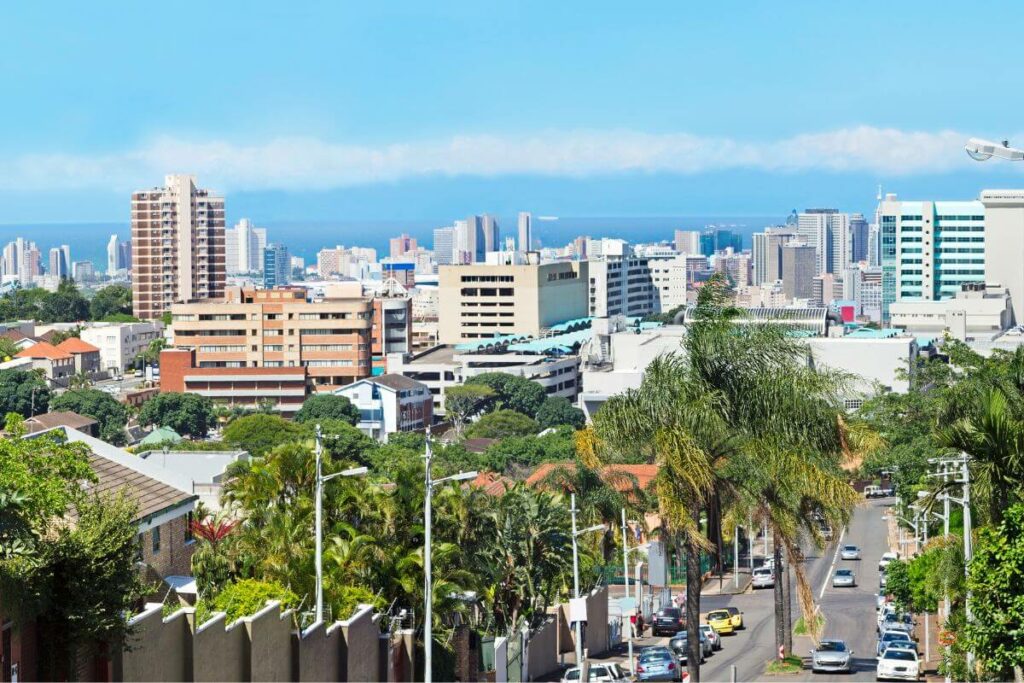 The buzz surrounding South Africa digital nomad visa has recently garnered significant attention.
The legislation for this prospective visa is still in active development, but here's a concise overview of this digital nomad visa which will allow working remotely from South Africa :
Minimum salary and employment requirement : you are expected to earn at least $3500 (3280 €) monthly from an employment not connected to South Africa.
Inclusion of family members : South Africa aims to be competitive by possibly permitting family members to join the primary visa holder.
International medical insurance : like many other countries, South Africa is likely to necessitate comprehensive medical insurance for visa holders.
Duration of the visa : initial thoughts hover around a one-year visa duration with possible extensions.
Tax considerations : to ensure a win-win, tax legislations are expected to exempt digital nomads from South African taxes on their foreign earnings.
Is It Hard To Get Digital Nomad Visa For South Africa ?
Compared to many countries with digital nomad visas, the South African digital nomad visa is anticipated to be straightforward.
The nation's approach leans towards simplicity and inclusivity, so that it aims to attract a wider demographic.
Don't hesitate to compare this visa to the many countries that offer a digital nomad visa to make sure this is the best option for you.
Digital Nomad Visa South Africa Types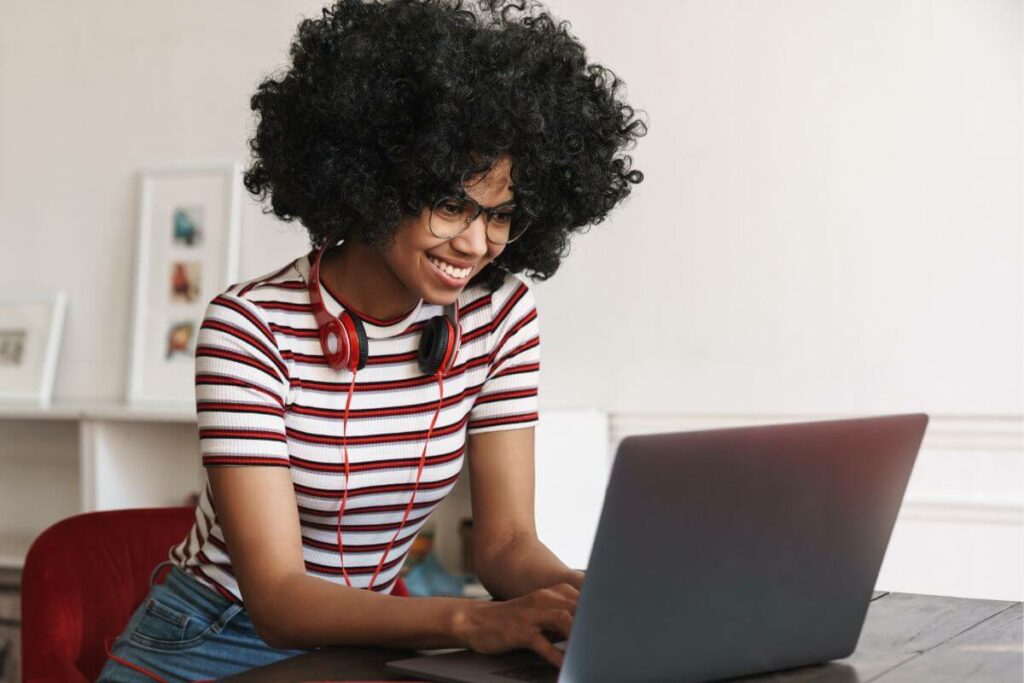 While the South African digital nomad visa is still in the conceptual phase, several other visa options will allow you to engage in remote work in South Africa.
For US citizens, a 90-day visa-free stay exists. Similarly, several non-US nationalities also enjoy this exemption.
For extended stays beyond this period, digital nomads can consider the Temporary Residence Visa, also termed "Business Visa".
Ideal if you intend to work, establish a venture or invest in the nation, this visa is a great solution for remote professionals.
South Africa Digital Nomad Visa Requirements & Eligibility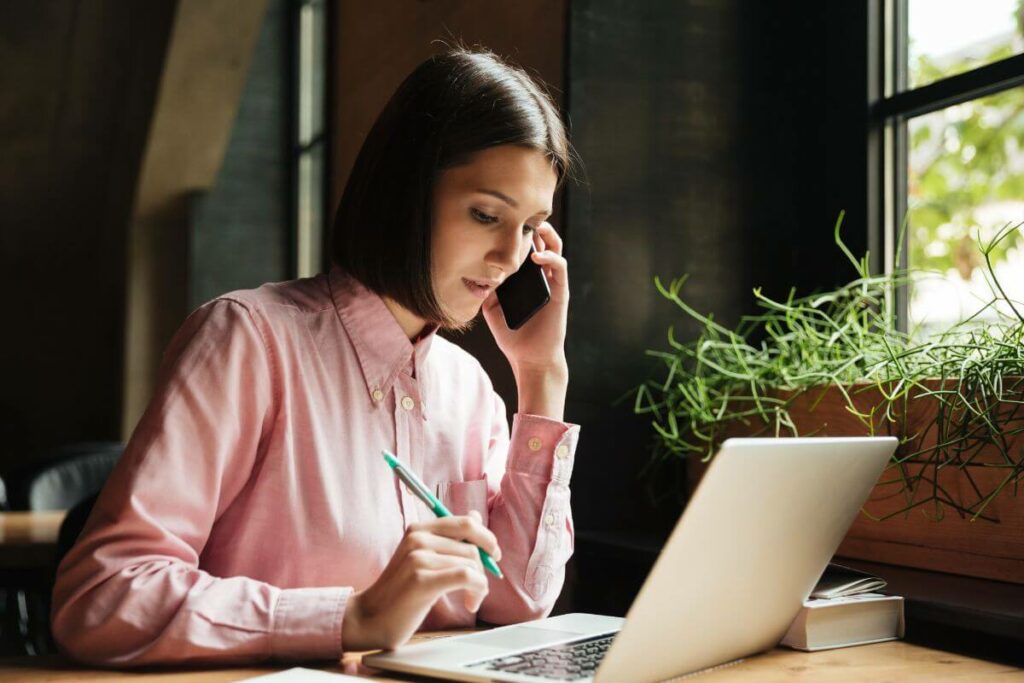 Here is a list of the requirements and eligibility criteria you need to meet in order to apply for the South Africa digital nomad visa :
Minimum salary : a fundamental eligibility criterion is that you have to be able to sustain yourself. The threshold is anticipated to be set at $3500 (3280 €) per month.
Employment requirement : this salary must originate from an employment outside of South Africa to ensure the native labor market remains undisturbed.
International health insurance coverage : just like many countries, South Africa is expected to mandate international medical insurance to make sure uou have optimal healthcare coverage during your stay.
Police clearance certificate : recent discourse suggests the possible requirement of a police criminal record check, probably from the past five years.
South Africa Remote Work Visa Income Requirements
To ensure that digital nomads possess the financial stability to sustain themselves while in the country, there is an anticipated monthly income threshold of $3500 (3280 €).
This benchmark considers the cost of living in South Africa juxtaposed against other popular digital nomad destinations.
Also, the source of this income must be from employment or businesses that operate outside of South Africa. This is to ensure the local job market remains undisturbed.
So be prepared to provide verifiable documentation, like bank statements or employment contracts. If your income drops during your stay, you might not be able to extend your visa.
Apply For South African Digital Nomad Visa With These Documents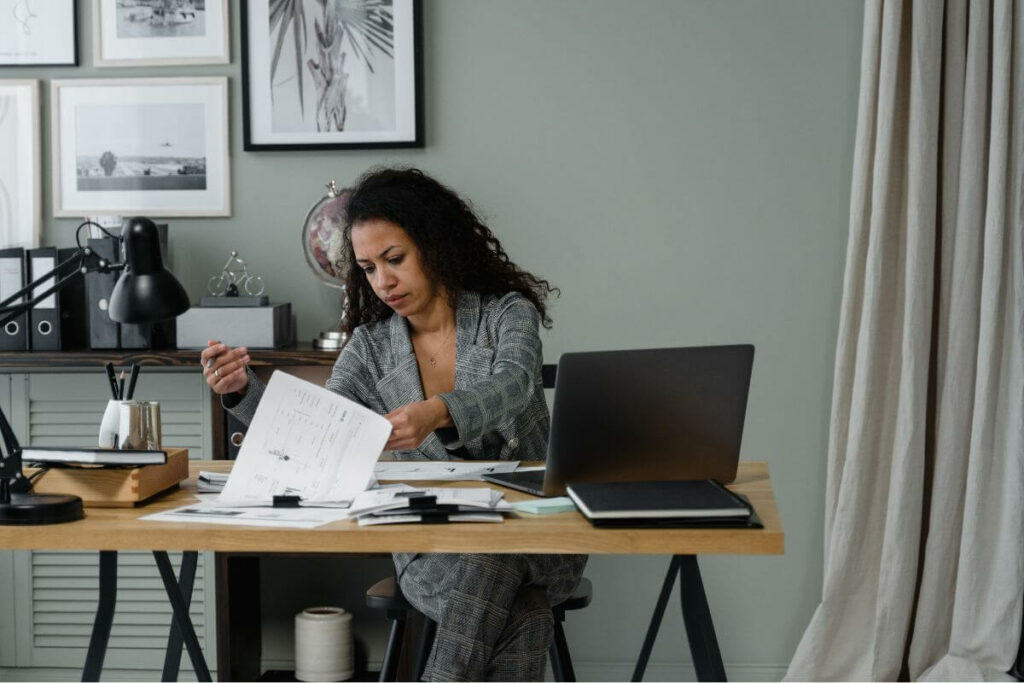 Here is a list of all the documents required to apply to South Africa digital nomad visa :
Valid passport : mandatory for any international travel, ensure your passport is not only valid but also holds a validity that extends at least six months from your arrival date in South Africa.
Proof of accommodation : whether it's a long-term lease agreement, a hotel reservation or a short-term rental contract, this documentation certifies your residence during your stay.
Health insurance : specifically tailored for remote workers, the health insurance should be comprehensive enough to cover potential medical exigencies while in the country.
Proof of income : prepare your latest bank statements as concrete evidence of your earnings of at least $3500 (3280 €).
Proof of employment : an employment contract from a foreign employer or, for freelancers and entrepreneurs, any official documentation that attests to your self-employed status or ownership of an external business.
South Africa Digital Nomad Visa Application Process Step By Step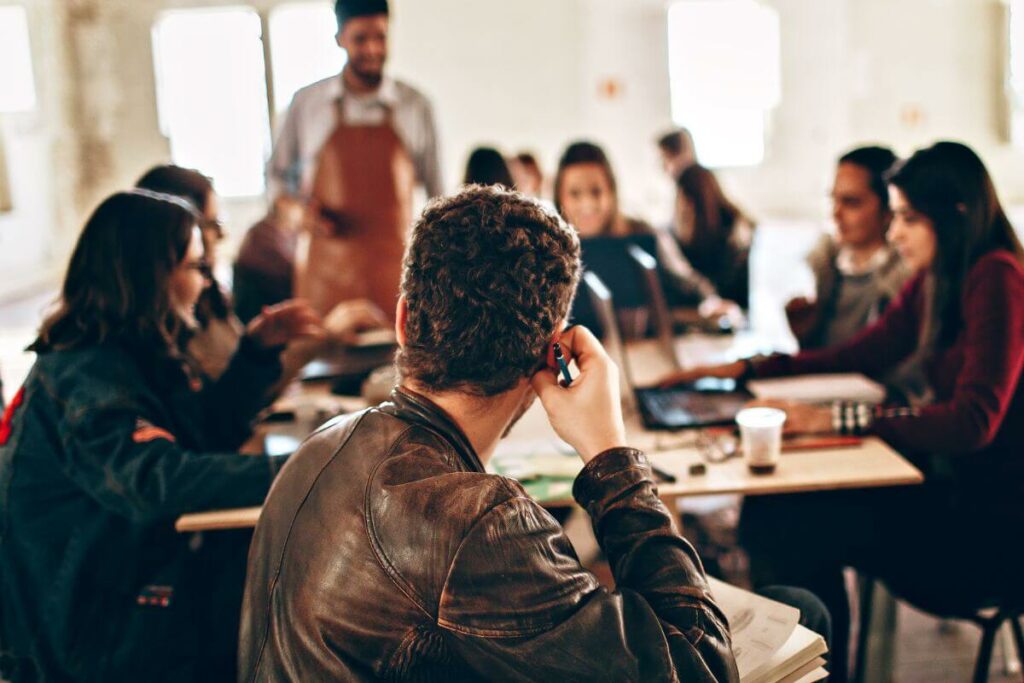 Not sure about how to apply for a South Africa digital nomad visa ?
Here's a guide detailing every stage of the application :
Prepare all necessary documents : start by gathering all the necessary documentation. This includes a valid passport, accommodation proof, health insurance coverage specific to South Africa and a recent bank statement. Ensure all documents are up-to-date and clearly readable.
Visa application form : complete the designated visa application form for South Africa. Make sure all fields are filled accurately.
Passport verification : ensure your passport has a minimum of 6 months left before expiry and at least two empty visa pages. This is standard for most visa applications.
Secure your accommodation : although we would not recommend purchasing flight tickets until visa approval, the South African government announced that you would need a confirmed accommodation booking.
Obtain medical insurance : acquire international health insurance tailored to work remotely in South Africa. This coverage should be comprehensive, with no pandemic exclusions.
Financial solvency proof : present a recent monthly bank statement with your name as the account holder, account balances and the statement's issuance date. If sourced online, have it authenticated by your bank.
Submission & wait : once all documents are ready and the form is filled, submit your application. Given that this is a newly introduced visa category, there may be some wait time before the South African government processes and confirms applications.
Renewal Process Digital Nomad Visas In South Africa
The South Africa digital nomad visa should be renewable for another year.
If you wish to extend your stay, you must ensure your documentation remains up-to-date and provide evidence of continued remote employment or self-employment.
We recommend applying for the digital nomad renewal several weeks before the first visa expires.
How Long Is Digital Nomad Visa For South Africa Valid For ?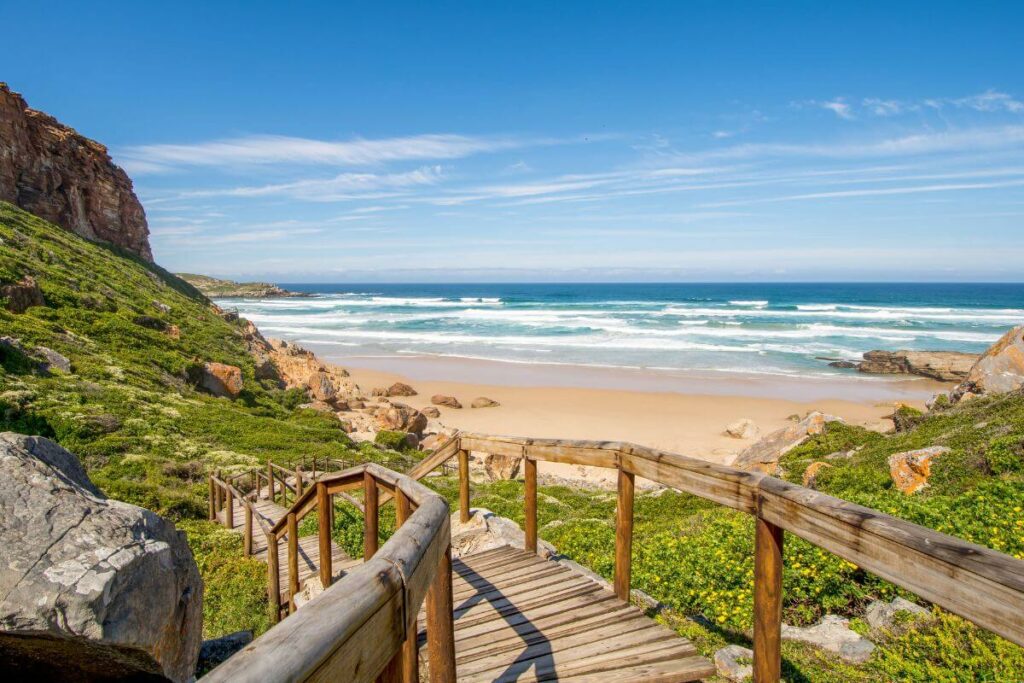 South Africa's new digital nomad visa is primarily envisioned to offer a balance between short-term stays with a tourist visa and extended residency business visa.
While the exact duration has not been officially declared, indications suggest that a one-year validity could be the starting point. This duration aligns with many other African countries' digital nomad visa offerings.
Cost Of Digital Nomad Visa South Africa
The exact fee structure for the South Africa digital nomad visa remains unannounced.
But if we consider global trends and the costs associated with other visa types in South Africa, the pricing should be competitive.
Many countries offer digital nomad visas at around $50 to $150, and we're betting South Africa will be in this range. As the South African government fine-tunes its visa provisions, stay up to date as we will update this article shortly.
South African Digital Nomad Visa Tax To Expect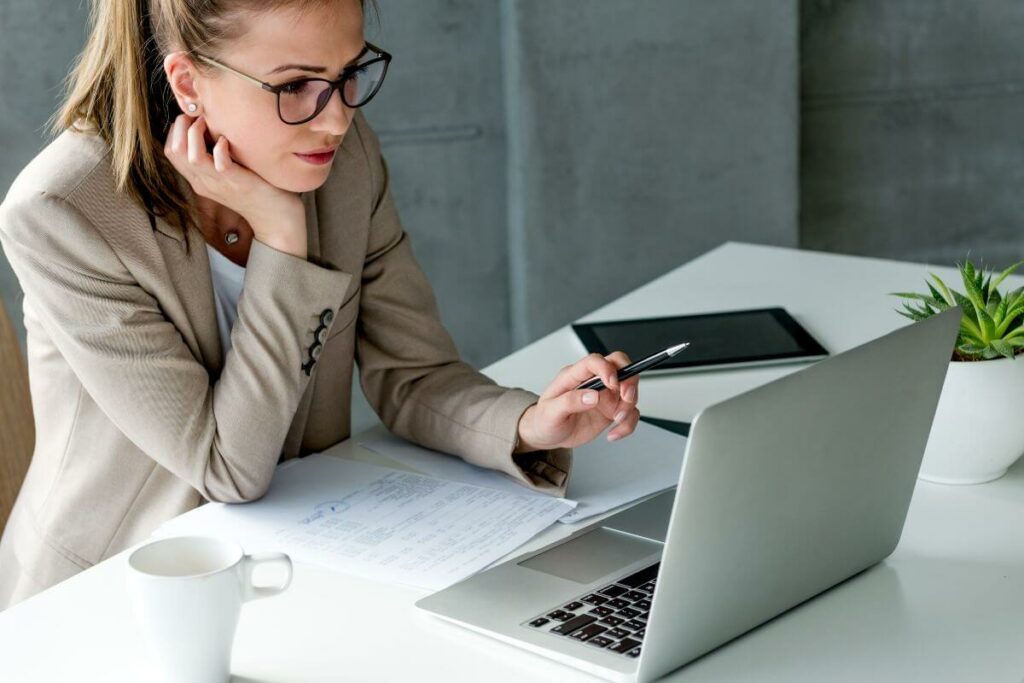 South Africa has a comprehensive resident-based tax system, but the intricacies for digital nomads are not known yet.
As digital nomads earn income from foreign sources, they primarily fall under the bracket of non-residents for tax purposes. Thus, they are taxed only on South African-sourced income.
So as long as you work remotely for foreign companies, you should not be taxed on your worldwide income.
How Long You Wait To Get South Africa Digital Nomad Visa
The exact processing time varies based on a lot of factors, like the volume of applications and the completeness of the provided documents.
The South African government strives to process these visas efficiently, but with the rising popularity of remote work and the appeal of South Africa as a destination, there could be delays.
On average, a South African temporary residence visa will be treated within a few weeks.
Bringing Family With You
Applying for the South Africa digital nomad visa doesn't mean you have to leave your loved ones behind.
In fact, South Africa is very likely to offer some facilities regarding family members of digital nomads. Provisions are in place to allow immediate family members to accompany the primary applicant.
Here we're talking about spouses, children or dependents. That's very good news as not all countries offer digital nomad visas with family reunification.
Cost Of Living In South Africa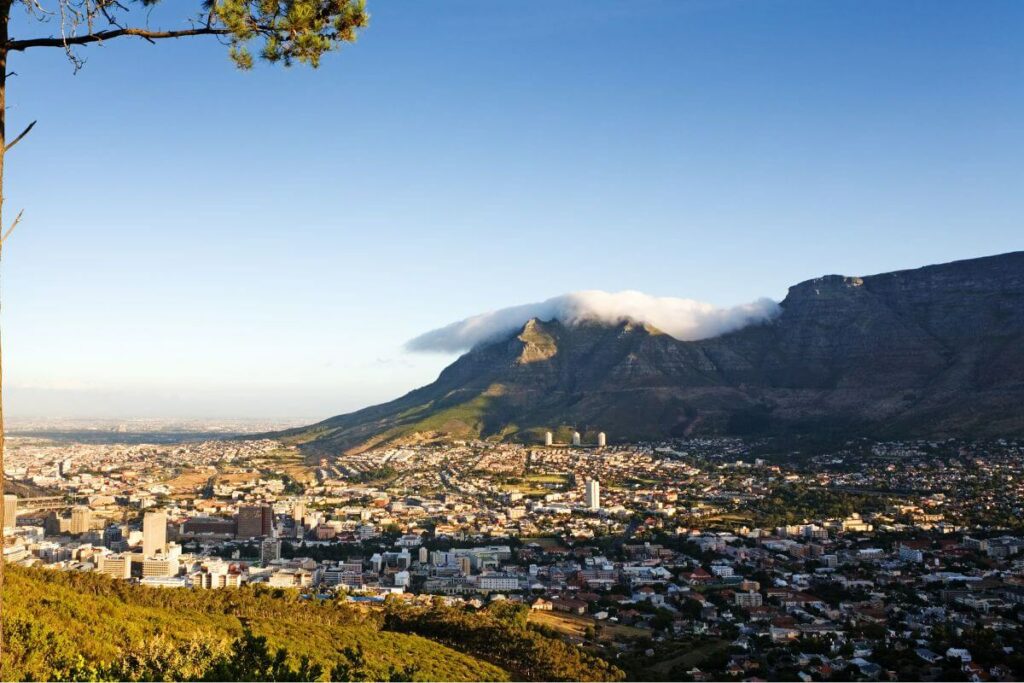 South Africa is more affordable than many western countries but more expensive than most African countries.
There you will enjoy a good quality of life with an affordable cost of living, even if Cape Town and Johannesburg are way pricier.
Here's an overall cost of living overview :
| Accommodation | Cost |
| --- | --- |
| Rent | Around 500 € / $550 |
| Buy | From 50000 € / From $55000 |
| Hotels | 40 to 80 € / $44 to $88 |
| BnB | 30 to 60 € / $33 to $66 |
| Food | Cost |
| --- | --- |
| Restaurant | 10 to 30 € / $11 to $33 |
| Groceries | 100 to 200 € / $110 to $220 /month/pers |
| Fast Food | 5 to 8 € / $5,50 to $9 |
| Transports | Cost |
| --- | --- |
| Train | Around 15 € / $16,50 per 100km |
| Bus | Around 1,50 € / $1,65 per trip |
| Taxi | Around 2 € / $2,20 per km |
| Car rental | 30 to 50 € / $33 to $55 per day |
| Airplane | 50 to 100 € / $55 to $110 per domestic trip |
| Leisure | Cost |
| --- | --- |
| Day excursion | 40 to 80 € / $44 to $88 |
| Nightlife | 15 to 30 € / $16,50 to $33 |
| Museum / attractions | 5 to 10 € / $5,5 to $11 |
| Outdoor activities | 30 to 70 € / $33 to $77 |
You can also check the Cost of Living in South Africa here.
Is There Digital Banking In South Africa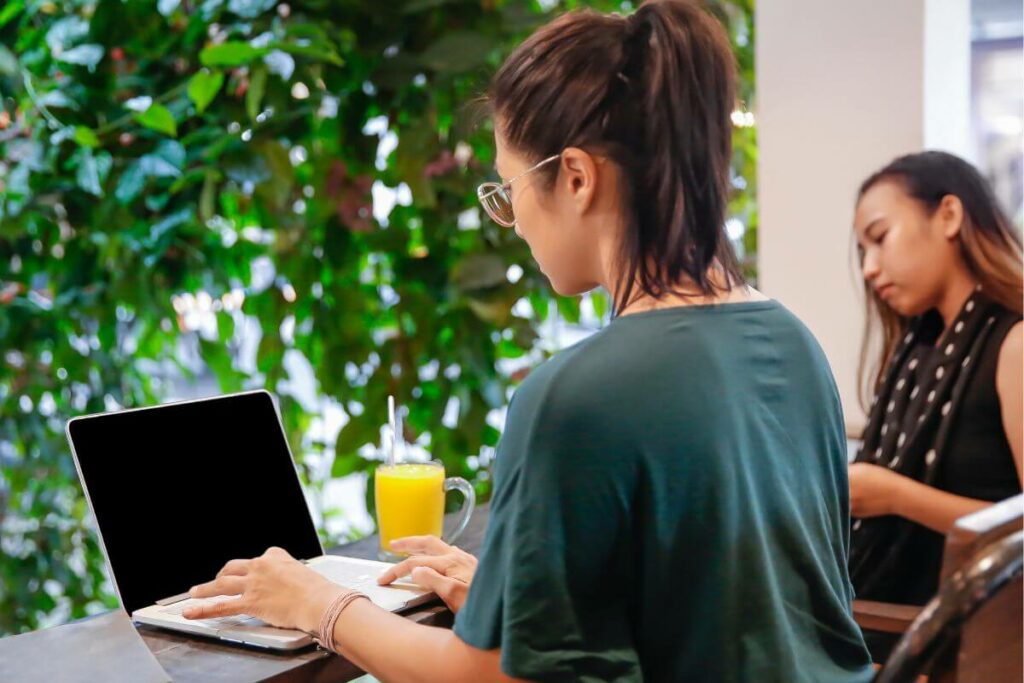 Absolutely. Traditional banks like Standard Bank, First National Bank (FNB) and Absa have integrated digital services into their offerings.
Also, recent years have seen the rise of digital-only banks like TymeBank and Bank Zero, which operate without physical branches and cater to the digitally savvy consumers who value convenience and real-time banking solutions.
On these apps, you'll be able to perform transactions and payments as well as more complex financial actions.
Which VPN Works Best In South Africa For Digital Nomads ?
As digital nomads, you might want to protect your connection during when you visit South Africa. NordVPN ranks as one of the top choices for you.
Its extensive server network ensures fast connection speeds and top-tier security measures. It really is ideal for work and leisure.
Popular Digital Nomad Hotspots (Cities) In South Africa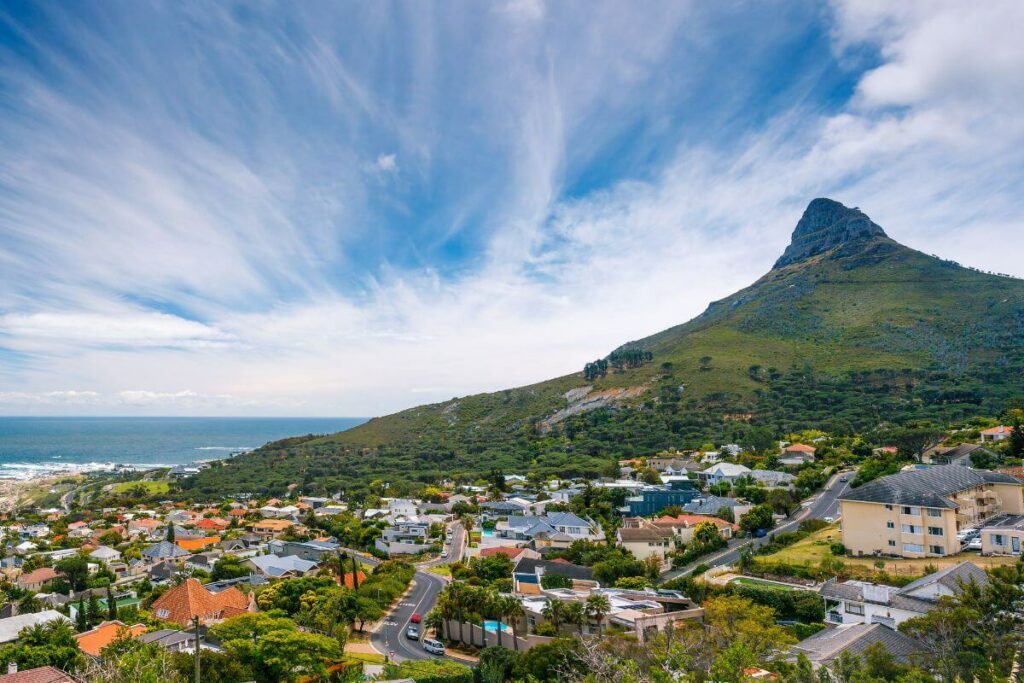 The first mainland African country boasts loads of interesting cities for digital nomads.
Cape Town – Often dubbed as the "Mother City," Cape Town is a favorite amongst remote workers thanks to its stunning natural beauty. With the iconic Table Mountain backdrop and vibrant nightlife, it provides a perfect blend of work and play !
Johannesburg – South Africa's bustling economic hub offers an urban experience complete with a variety of co-working spaces and cultural attractions. We like it for its diverse arts scene and rich history. An inspiring location for many nomads !
Durban – With its subtropical climate and large beaches, Durban is an excellent choice if you want to combine work with the seaside. The city also offers a mix of Indian, African and colonial influences, so it's culturally rich and diverse.
Stellenbosch – Nestled in the heart of South Africa's wine country, Stellenbosch combines historic charm and modern amenities. It's a serene yet productive spot for digital nomads and there you will find a more rural and authentic atmosphere.
Port Elizabeth – With its beautiful beaches and laid-back vibe, Port Elizabeth is growing in popularity amongst the nomad community. Its coastal location offers a lot of water-based activities and, combined with its growing café culture, it's a haven for remote workers seeking balance.
Are There Coworking Communities In South Africa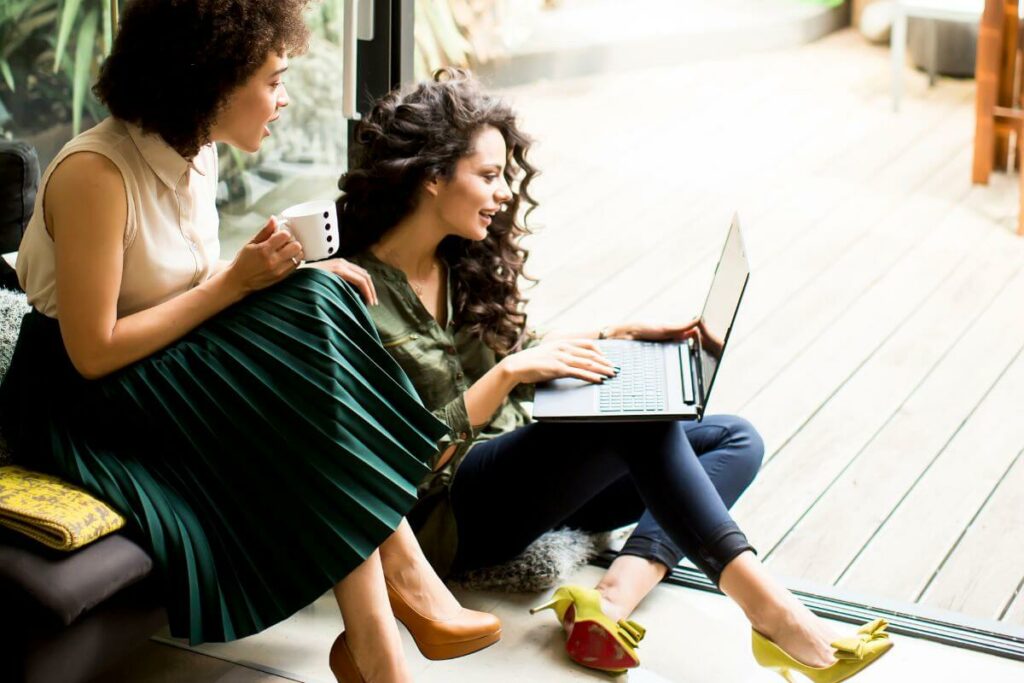 Yes there are ! In most middle-size cities, there are at least one or two coworking spaces from where you'll be able to work.
Cape Town
Cape Town is home to a thriving coworking community that caters to its large number of digital nomads and startup entrepreneurs. Spaces like AfricaWorks Cape Town and Craf & Graft offer networking events and workshops. A great sense of community and collaboration !
Johannesburg
The economic powerhouse of Johannesburg has seen a rise in coworking spaces in recent years. At ImpacHub or Workshop17, event spaces and opportunities for professionals to connect and share ideas are real.
Durban
Durban's growing digital scene is complemented by its coworking spaces. Amongst our favorites : The Foundry, Open Plan Studio and Urban Desk, three coworking spaces that will provide digital nomads and entrepreneurs with the necessary amenities and a supportive community.
Is South Africa Safe For Digital Nomads ?
Yes, South Africa offers breathtaking landscapes and cultural experiences, but digital nomads should be aware of safety concerns in some areas.
Cities like Cape Town and Johannesburg are usually safe during the day, but advise you to be cautious after dark and avoid certain neighborhoods.
The best advice we could give here is to invest in reliable travel insurance. Two popular options are SafetyWing and World Nomads, each with its own set of benefits and coverages.
Final Pros & Benefits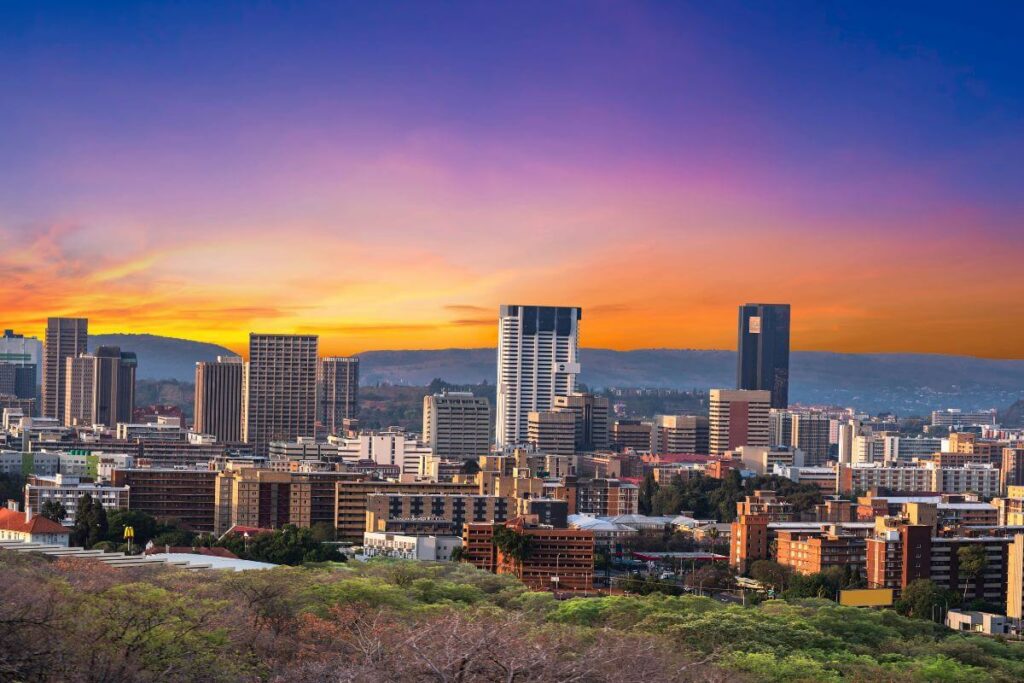 South Africa is a great destination to benefit from a temporary residence permit.
The country's cost of living is affordable in comparison to many Western nations, so you will have the chance to experience a luxurious lifestyle on a modest budget.
With its rich history, world-famous landmarks and urban centers, South Africa offers a balance of work and leisure.
The warm climate and scenic coastlines further elevate its appeal. And let's not forget the tech scene and increasing number of co-working spaces !
Few Drawbacks To Have In Mind
Connectivity is sometimes very bad in remote areas, so it might affect your work schedules.
Safety concerns are also a problem, especially in some urban areas. It requires vigilance and awareness of the South African embassy advisories.
Also, don't forget the distance from other major global hubs, which make travel more time-consuming and expensive.
Let's add to that some cultural differences that may require an adjustment period and the result is quite mixed.
3 Alternative Countries With Similar Requirements We Recommend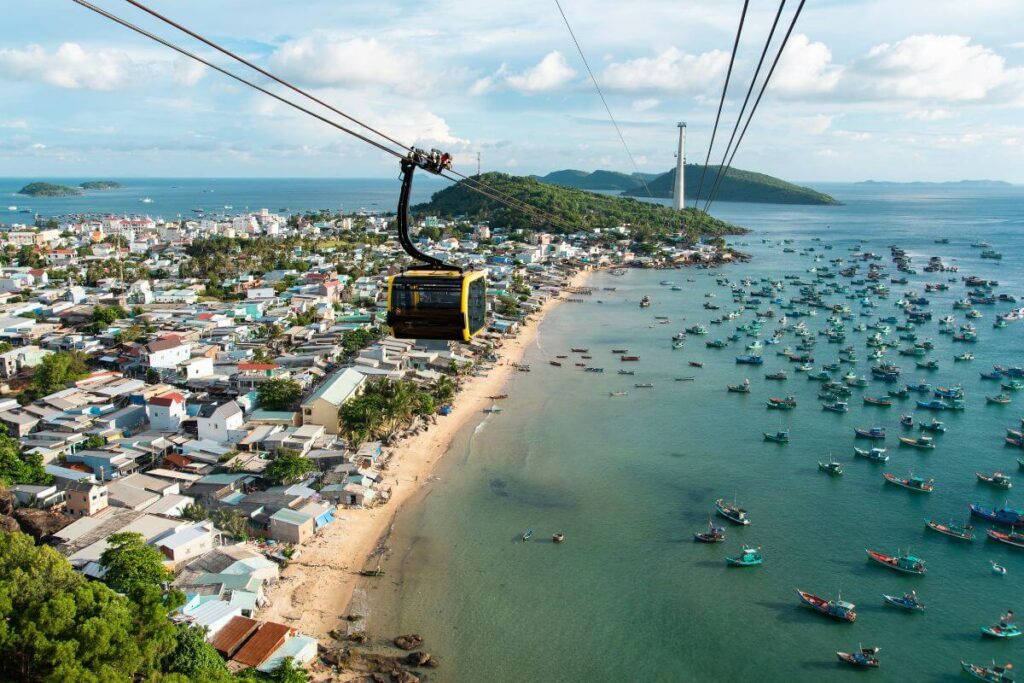 Not fully convinced by the South Africa digital nomad visa ? There are also some other countries you can consider.
Norway
Known for its stunning fjords and dynamic urban centers, Norway has been making efforts to attract the digital nomad community.
While not part of the EU, Norway offers a special visa for remote workers interested in experiencing Scandinavian culture. The application for the Norway digital nomad visa is straightforward.
Vietnam
Another good option for history, cuisine and landscapes lovers. Vietnam is a favorite among many digital nomads.
Ho Chi Minh and Hanoi are teeming with coworking spaces and expat communities. Vietnam's digital nomad visa provides an opportunity for remote workers to immerse themselves in Southeast Asian culture while enjoying affordable living costs.
New Zealand
New Zealand's breathtaking landscapes are perfect if you seek adventure alongside work.
The New Zealand remote work visa will allow you to join a friendly local community and explorer amazing ecosystems. It's an ideal choice to combine work with exploration in the Pacific region.
FAQs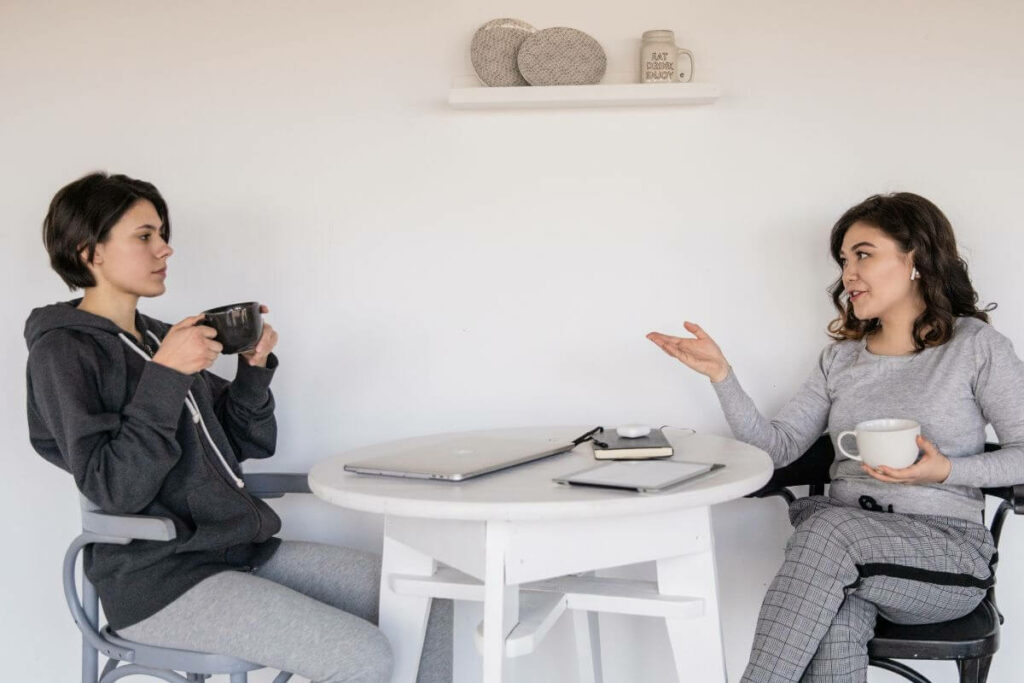 Can I work remotely from South Africa as a digital nomad ?
Yes, South Africa will soon launch a digital nomad visa which will allow remote work from the country.
Can a US citizen live in South Africa as a digital nomad ?
Absolutely, US citizens can live and work remotely under the South Africa digital nomad visa.
How Long Can I Work in South Africa as a Digital Nomad ?
The duration for South Africa digital nomad visa is one year, with a possible extension of one more year.
Who Can Apply for the Digital Nomad Visa for South Africa ?
Anyone who meet the South Africa digital nomad visa requirements detailed above can apply.
Why is a digital nomad visa programme important for South Africa ?
Because it attracts global talent, boosts tourism and infuses the economy without impacting the local job market.
Can I extend the Digital Nomad Visa while in South Africa ?
Yes, an extension of one year is possible, but specific conditions and requirements need to be met.
Wrap Up
The digital nomad visa for South Africa stands as a testament to the nation's forward-thinking approach.
South Africa beckons digital nomads worldwide thanks to its beautiful landscapes and large choice of outdoor activities.
But while the allure is undeniable, don't forget to stay informed about this digital nomad visa specifics !