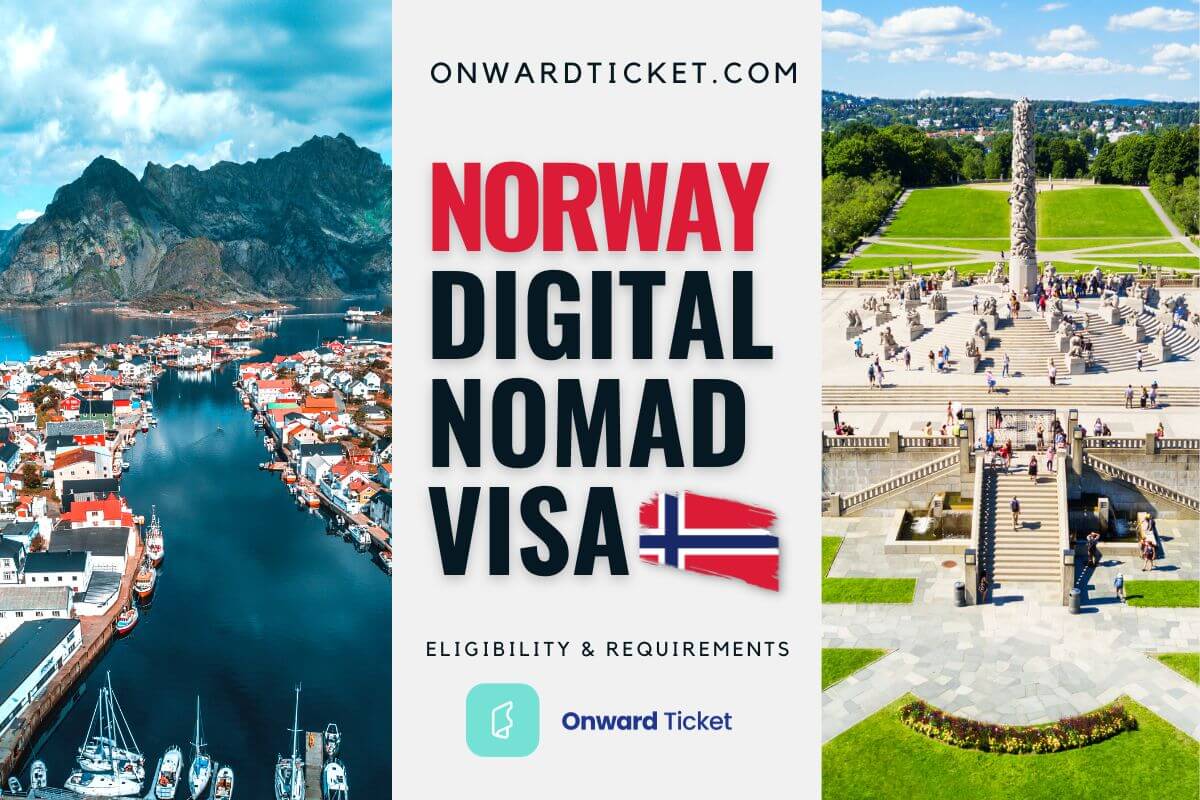 Launched in 2021, Norway digital nomad visa emerges as a beacon for digital nomads, not just as a temporary solution, but as a potential lifelong stay option.
This visa, tailored primarily for self-employed individuals, allows remote workers to immerse themselves in Norway's high-quality life, backed by unparalleled infrastructures, and amidst mesmerizing fjords and landscapes.
Look out for the requirements and application for Norway digital nomad visa.
Latest Facts About Norway Digital Nomad Visa Svalbard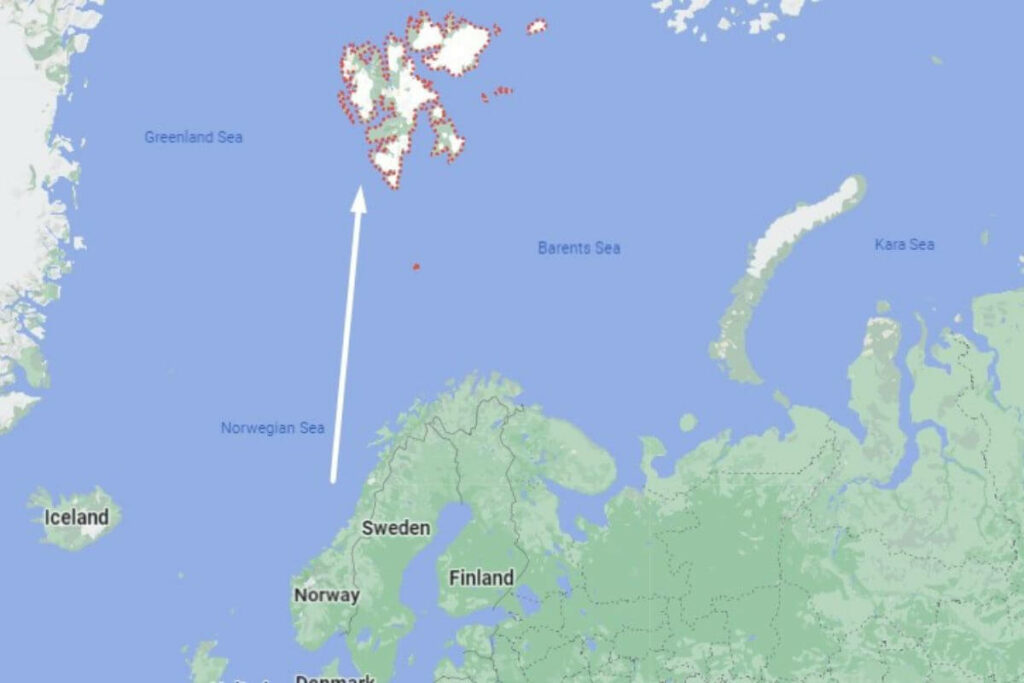 Svalbard is an Arctic archipelago located midway between the northern coast of Norway and the North Pole that has become a focal point of conversation for the digital nomad community.
But unlike some misconceptions, the Norway digital nomad visa isn't exclusive to Svalbard.
While the Svalbard digital nomad visa provides a chance for remote workers to stay in this specific region, Norway's broader digital nomad visa encompasses the entire country.
Norway Digital Nomad Visa – Key Points Explained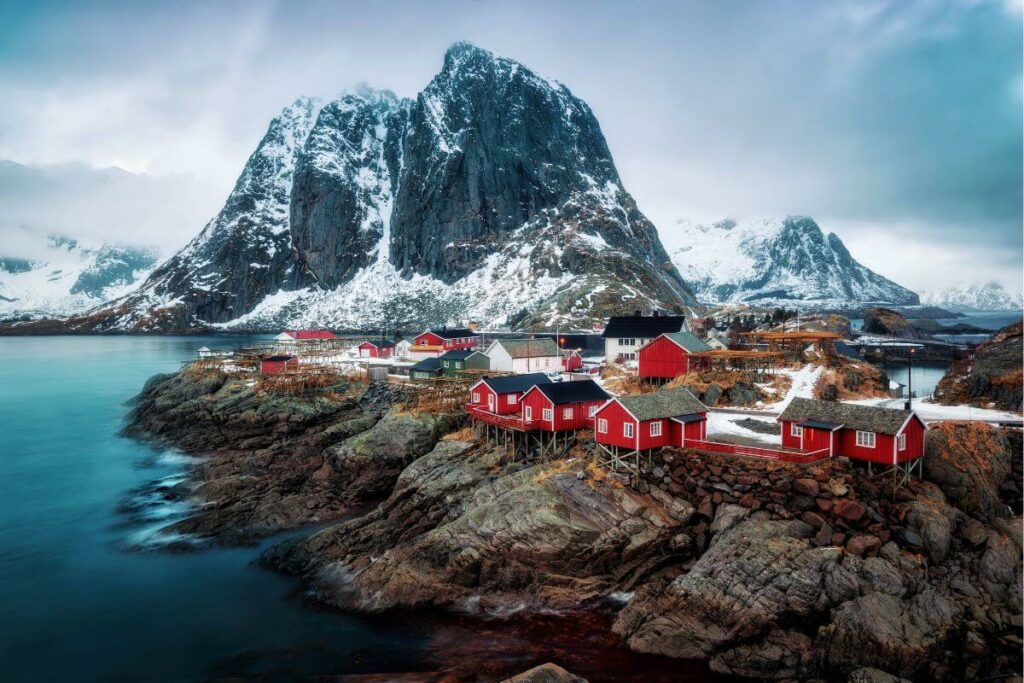 Norway has crafted a solution for remote workers in the form of the Norway digital nomad visa.
But this isn't just any visa : it's tailored for remote workers who embrace the digital frontier and desire to merge it with the scenic beauty of Norway.
The Digital Nomad Visa Norway allows self-employed nomads to set base in the country for up to two years.
However, unlike many other digital nomad visas, you must have a contract with a Norwegian client.
You will also have to respect an income threshold, prove that your business is rooted outside Norway and provide a series of documentation.
Is It Hard To Get Digital Nomad Visa For Norway ?
As long as you meet all the requirements, then you should have no difficulty securing your digital nomad visa !
Compared to other countries with remote work visas, Norway offers a streamlined process with clear requirements.
If you're familiar with other countries' digital nomad visa protocols, you'll find Norway's application pretty straightforward.
Digital Nomad Visa Norway Types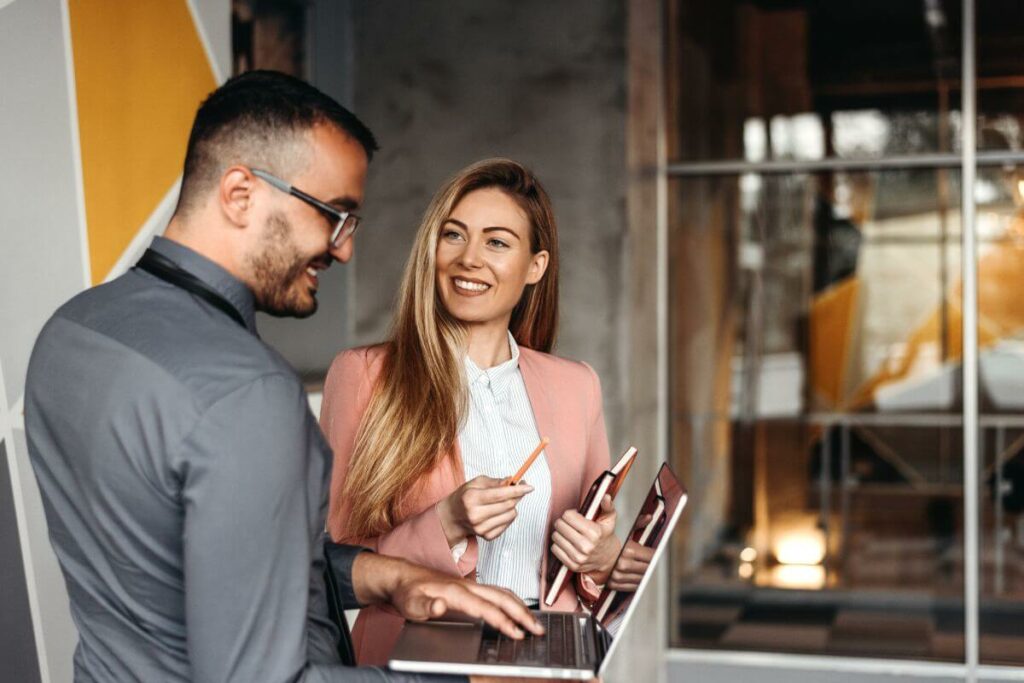 The first type is the Norway Independent Contractor Visa.
This temporary residence permit is designed for self-employed people with at least one Norwegian client. It's a fitting choice if you can showcase a stable income and a business established outside of Norway.
The second type is the Norway Digital Nomad Visa Svalbard.
This unique visa is exclusively for those looking to work remotely from the Svalbard region. Although Svalbard offers an entirely different experience with its distinct Arctic charm, the visa still caters to a wide array of digital professions.
Norwegian Digital Nomad Visa vs Tourist Visa
The most pronounced difference is in their core objectives and durations.
The Norway digital nomad visa can be issued for up to two years, so it's suitable for longer stays.
The tourist visa is only valid for a short stay : 30 days.
While the digital nomad visa permits remote work, the tourist visa is strictly for leisure and doesn't allow any form of employment.
Another important distinction is that if you stay in Norway for long term under the Digital Nomad Visa, then you will have to pay taxes to the country.
Norway Digital Nomad Visa Requirements & Eligibility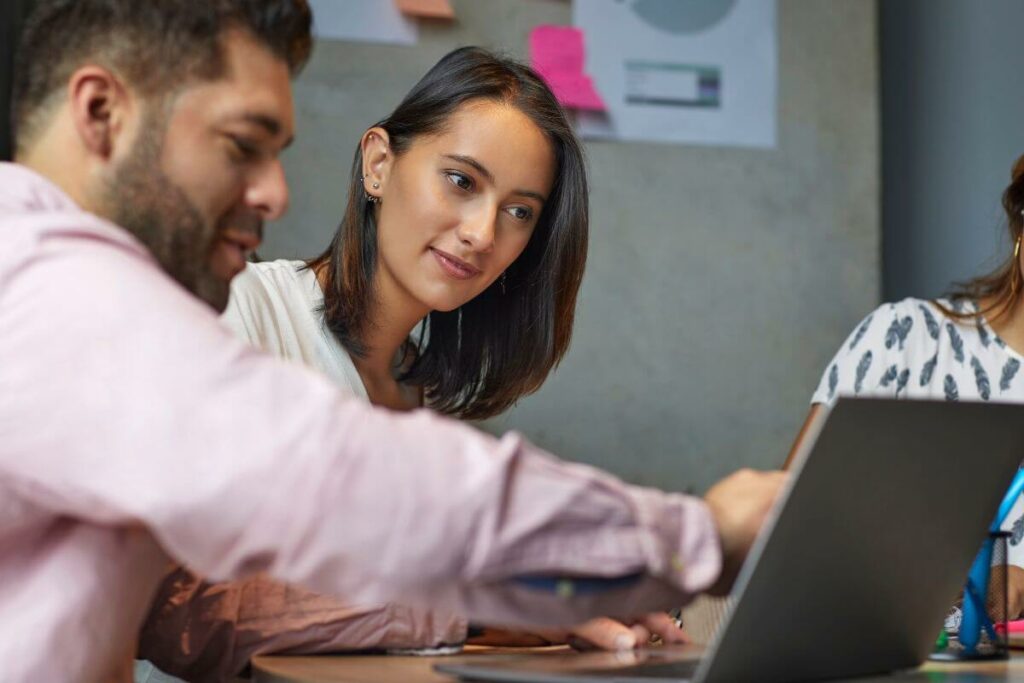 If you're considering applying for Norway digital nomad visa, here are the requirements you will have to meet :
Self-employment : Norway emphasizes that you should primarily operate your business outside of its borders. Your main source of income should not be dependent on a Norwegian employer, but rather from foreign clients or projects.
Financial stability : digital nomads in Norway must meet the annual minimum income of 35719 € ($ 39165) and thus underscore their ability to sustain themselves during their stay in Norway without relying on local employment.
Norwegian collaboration : unlike most other digital nomad visas, you will have to showcase a professional engagement with a Norwegian entity. This ensures that while you might be globally connected, there's a local touchpoint that can vouch for your professional activities. The contract should reflect a commitment of at least the minimum wage appropriate for skilled labor in Norway.
Residential proof : Norway requires proof of where you'll be residing during your stay. This doesn't mean owning property ; it simply asks for your living arrangements, be it rented accommodation or otherwise.
Norway Remote Work Visa Income Requirements
One of the standout criteria for your visa application is the income requirement.
At its core, Norway seeks to ensure that digital nomads can sustain themselves without straining local resources or seeking employment within the country.
Your income requirement proof must show that you earn at least 35719 € ($ 39165) per year.
Why this benchmark ? Well, it's derived from local economic standards and ensures that you maintain a comfortable lifestyle during your stay.
Apply For Digital Nomad Visa for Norway With These Documents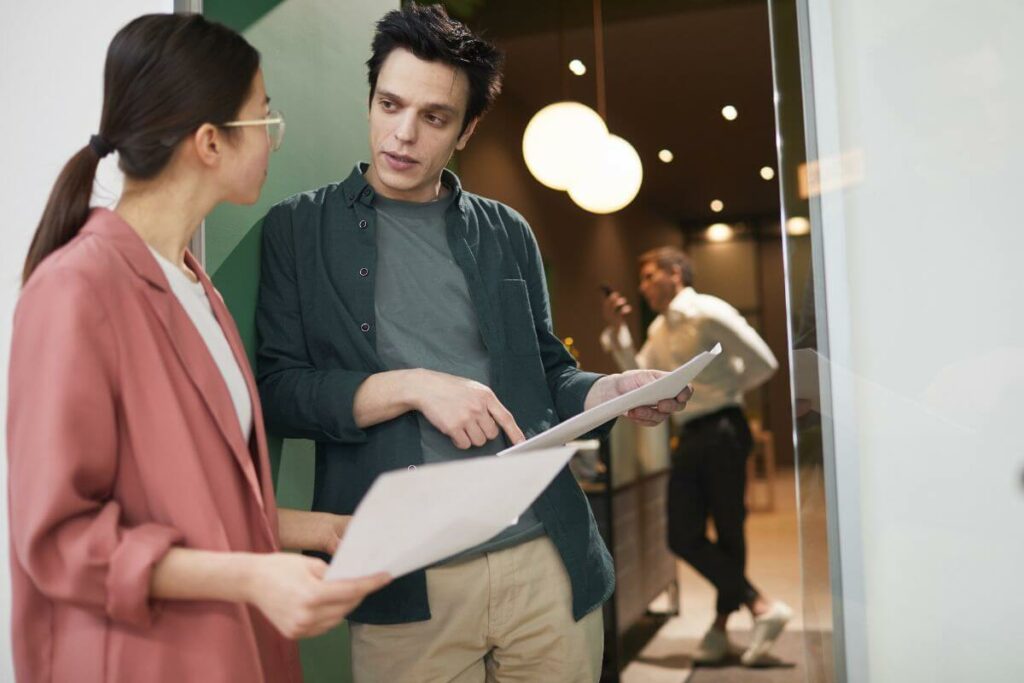 Here's a simple list of the required documents you have to gather during your visa application for Norway's digital nomad visa :
Valid passport : a valid passport and clear photocopies of all utilized pages.
Residential proof : the address of your accommodation in Norway, be it temporary or permanent.
Employment details : a signed contract or letter of agreement from a Norwegian client, that ensures at least a minimum wage for skilled services.
Business established abroad proof : papers showing that your business operates outside Norway's boundaries.
Bank statements : comprehensive bank statements showing you meet the 35719 € ($ 39165) annual income criterion.
Personal profile : an updated CV detailing your professional journey.
Passport size photos : two recent passport size photos against a pristine white backdrop.
Health insurance : valid health insurance documentation with coverage during your Norwegian stay.
UDI formalities : a completed UDI visa application form, duly signed, with the UDI checklist.
Visa processing fee payment proof : ensure you keep the 550 € ($600) visa application fee proof amongst the required documents.
Norway Digital Nomad Visa Application Process Step By Step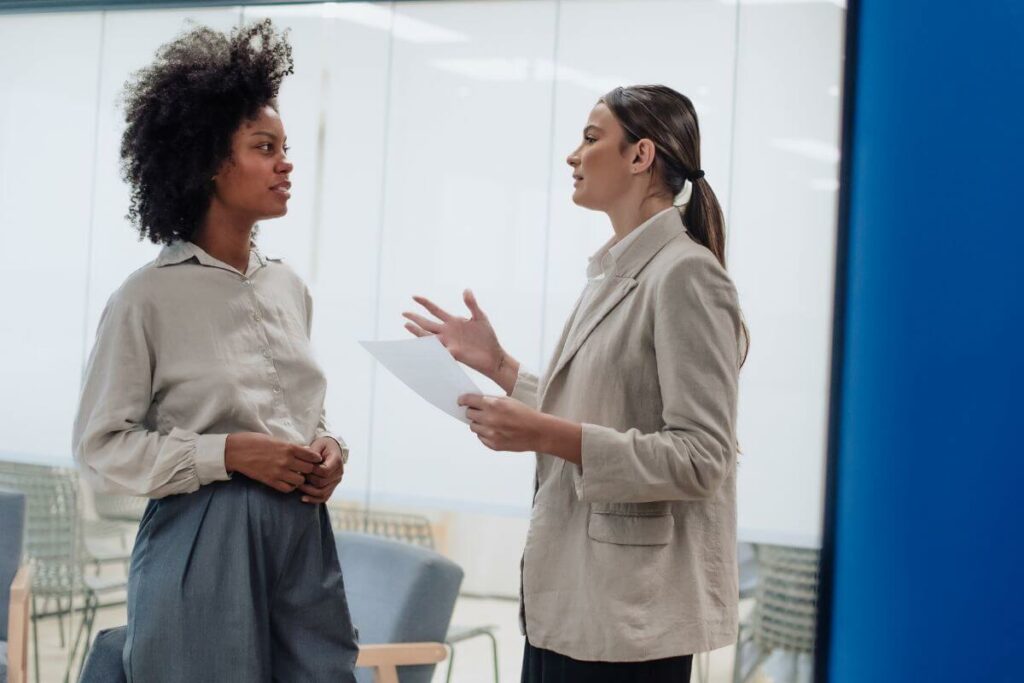 Here's a step by step guide on how to apply online to Norway digital nomad visa:
Document preparation : arrange all necessary documents and make sure each one is up-to-date and correctly filled.
Visit Norway's Directorate of Immigration website : familiarize yourself with the official guidelines and lists and make sure you don't miss any details.
Application online : after collecting all the documents, initiate the application process. Fill out the form and cross-check all entries against your documentation.
UDI checklist completion : complete the checklist online and make sure you answer every question. Once done, print and add your signature. This document acts as a confirmation of your adherence to UDI's mandates.
Submit your application : if you're in Norway and can prove legal stay, you can submit your application at a local police station. If you're outside Norway, you can schedule an appointment at the nearest Norwegian embassy or consulate.
Attend the visa appointment : with all original documents and their photocopies in hand, attend the scheduled visa appointment. Remember all documentation must be in English or Norwegian.
Await feedback : post-submission, the wait begins. It might span up to four months depending on your home country. Patience is key here !
Visa approval : once granted the visa, you're set to embark on your Norwegian digital nomad journey !
Renewal Process Digital Nomad Visas In Norway
Wishing to stay longer than just a year ?
You can totally renew your Norway digital nomad before the first one expires. You will have to submit exactly the same documents and make sure you still meet the income threshold.
The renewal is for an additional year.
How Long Is Digital Nomad Visa For Norway Valid For ?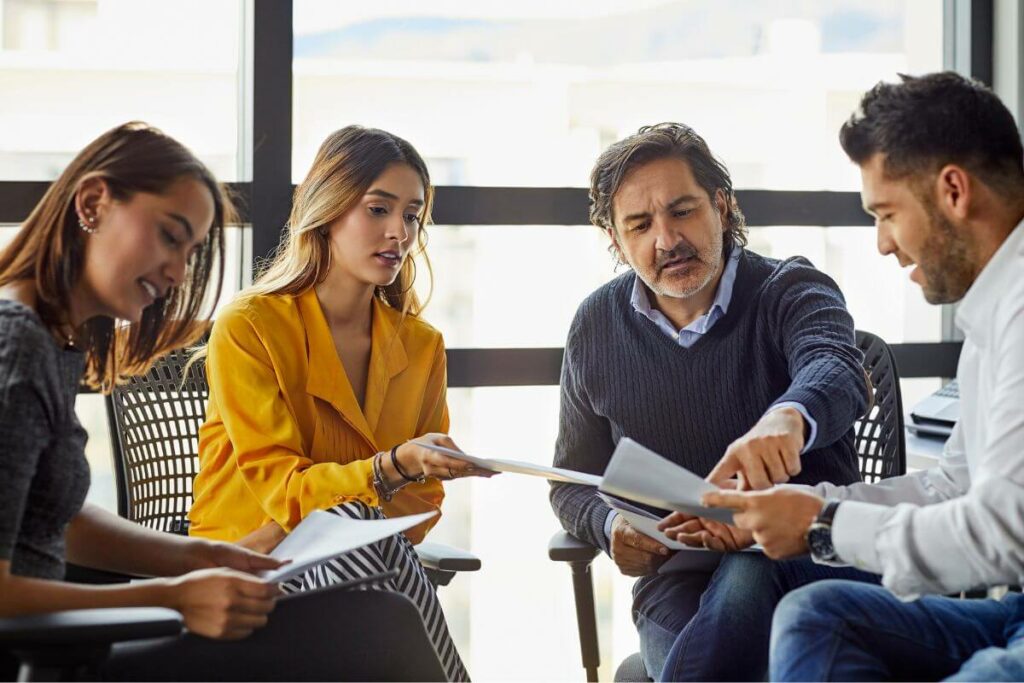 The digital nomad visa for Norway is issued for an initial period of one year.
Unlike standard tourist visas, which are often restricted to short stays, it is designed to accommodate longer durations.
One big advantage is that it allows one to remain in the country for extended periods.
Cost Of Digital Nomad Visa Norway
The independent contractor visa comes with an application fee which stands at 550 € ($600).
This fee covers the administrative expenses related to processing the visa application. This cost is separate from other potential expenses like document translation or certification fees.
Norway Digital Nomad Visa Tax To Expect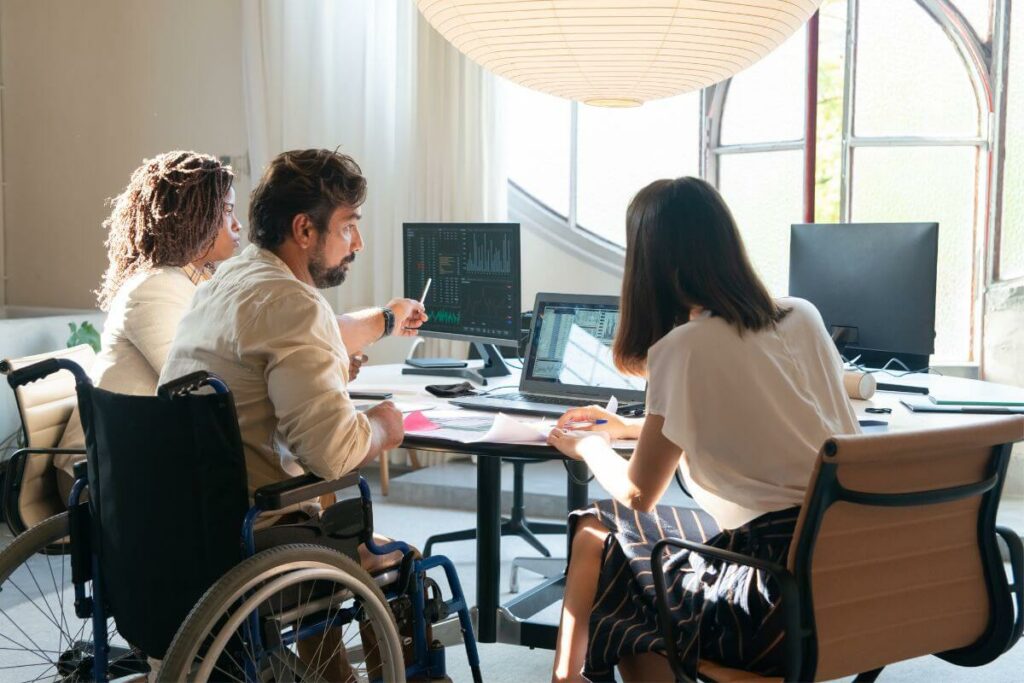 Remote workers who reside in Norway under the digital nomad visa have to contribute to the country's tax system and pay taxes.
Once in Norway, you have to register for a VAT (value-added tax) number, especially if your taxable sales or withdrawals surpass 50000 NOK (4400 €).
The income tax rate is around 22% of the yearly income for residents, and digital nomads also have to apply VAT (25 %) to goods and services.
How Long You Wait To Get Digital Nomad Visa For Norway
Patience is key when you start this journey. While some applications might be processed within 15 days, especially for digital nomads from EU countries, others may experience a slightly extended waiting period.
In some cases, especially if there are discrepancies or missing documentation, it can take up to four months. This longer duration is often due to the rigorous verification of documents.
Bringing Family With You
Fortunately, if you are granted the Norway digital nomad visa, you can indeed bring your spouse and children under 18 years of age with you.
However, while they can live in Norway, if your spouse desires to work, they will need to secure a separate work permit.
The process for family members is distinct from the primary visa holder's and ensures that everyone's stay is legitimate and above board.
Cost Of Living In Norway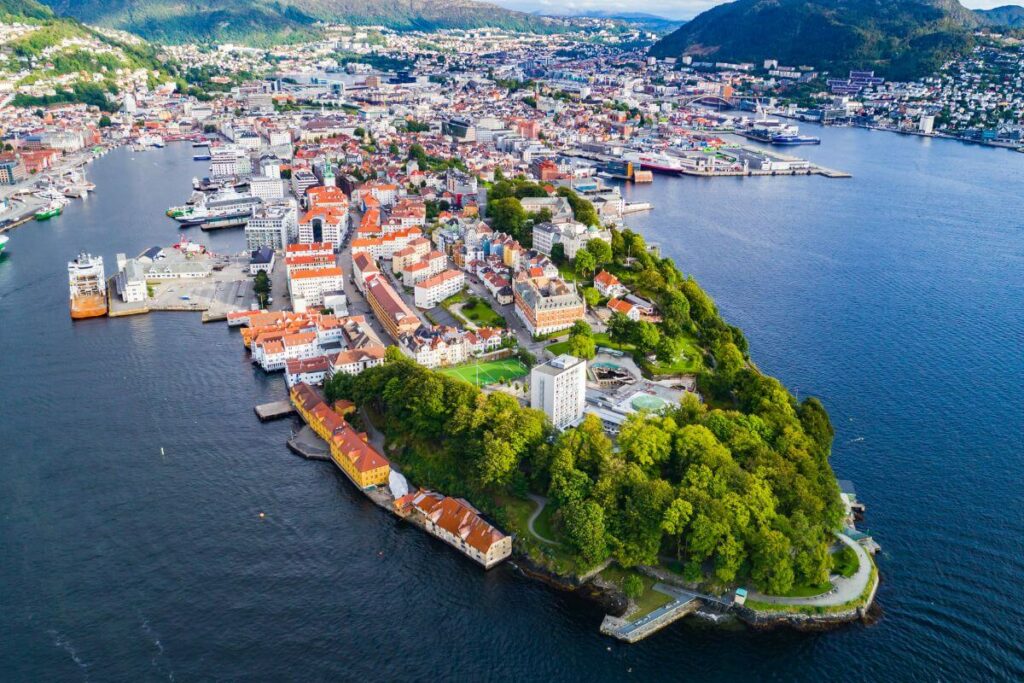 With its high standard of living and picturesque landscapes, Norway unfortunately comes at a price.
Known for being one of the more expensive countries in Europe, its cost of living reflects the wealth of its economy and the high quality of services available.
Here is a small hint of what to expect to pay during your stay in Norway.
| Accommodation | Cost |
| --- | --- |
| Rent | Around 1200 € / $1320 |
| Buy | From 150000 € / From $165000 |
| Hotel | 150 to 200 € / $165 to $220 |
| BnB | 80 to 100 to € / $88 to $110 |
| Food | Cost |
| --- | --- |
| Restaurant | 40 to 80 € / $44 to $88 |
| Groceries | Around 300 € / $330 /month/pers |
| Fast Food | 10 to 15 € / $11 to $17 |
| Transports | Cost |
| --- | --- |
| Train | Around 30 € / $33 per 100 km |
| Bus | Around 3 € / $3,30 per trip |
| Taxi | Around 4 € / $4,50 per km |
| Car rental | 40 to 60 € / $44 to $66 per day |
| Leisure | Cost |
| --- | --- |
| Day excursion | 60 to 100 € / $66 to $110 |
| Nightlife | 30 to 60 € / $33 to $66 |
| Museum / attractions | 5 to 10 € / $5,5 to $11 |
| Outdoor activities | 40 to 80 € / $44 to $88 |
You can also check the Cost of Living in Norway here.
Is There Digital Banking In Norway
Norway is a technologically advanced nation, so it has been quick to adopt digital banking solutions.
The majority of banking transactions in Norway are carried out online, thanks to the country's strong internet infrastructure and the people's tech-savviness.
Traditional banks like DNB, Nordea or SpareBank have developed comprehensive online platforms and mobile applications to cater to the evolving needs of their clients.
These platforms allow for basic account management to complex financial transactions.
Which VPN Works Best In Norway For Digital Nomads ?
Like elsewhere, you have to prioritize cybersecurity and unrestricted internet access.
One of the most recommended VPNs for Norway is NordVPN.
With thousands of servers worldwide, NordVPN offers fast connection speeds, top-notch security features and the opportunity to bypass geo-restrictions.
We like NordVPN's user-friendly interface, even if you're not familiar with VPN services.
Popular Digital Nomad Hotspots (Cities) In Norway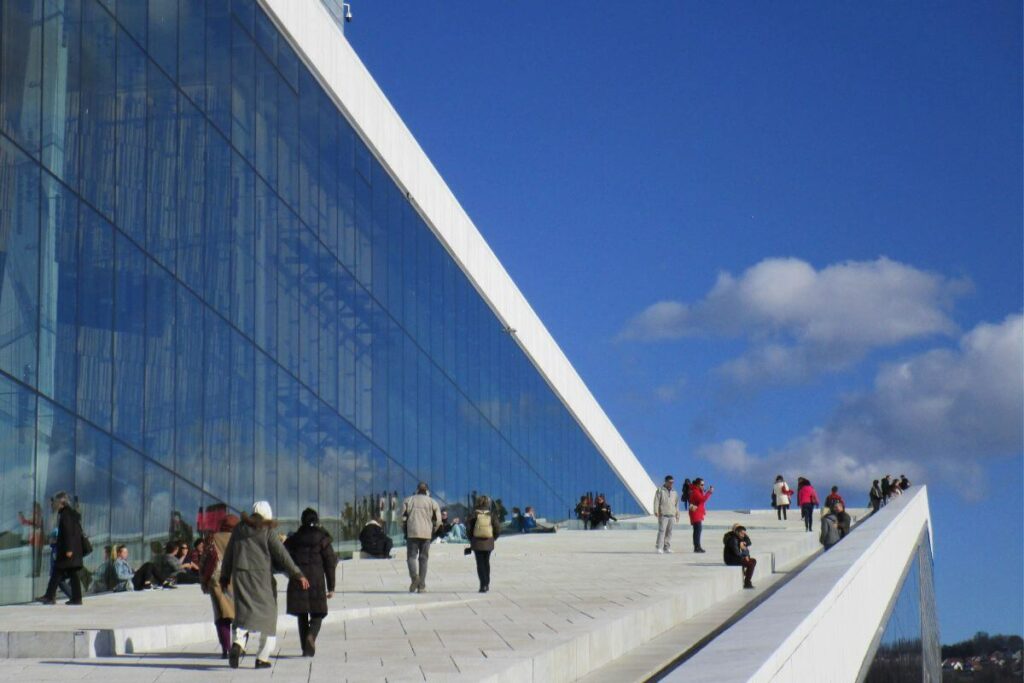 Here are some of the best digital nomads hotspots we could find in Norway :
Oslo – The capital city offers a bustling urban environment suitable for digital nomads. With numerous coworking spaces and a thriving startup scene, Oslo is a hub for tech enthusiasts. We like the city's excellent public transportation and huge offer of cultural activities.
Bergen – Surrounded by seven hills and seven fjords, Bergen is renowned for its scenic beauty. The city's old wharf, Bryggen, is a UNESCO World Heritage site. Besides its picturesque setting, Bergen offers a vibrant tech community and boasts several coworking spaces and local cafes suitable to work remotely.
Tromsø – Situated above the Arctic Circle, Tromsø is an idyllic location for digital nomads who seek a unique experience. Known as the "Gateway to the Arctic," the city offers a chance to witness the Northern Lights in winter. Despite its remote location, Tromsø has a modern infrastructure and provides all amenities a digital nomad might need.
Trondheim – With its rich history and contemporary tech scene, Trondheim strikes a balance between the old and the new. Home to several tech events and conferences, the city fosters innovation. We like its mix of medieval architecture, serene landscapes and tech community.
Are There Coworking Communities In Norway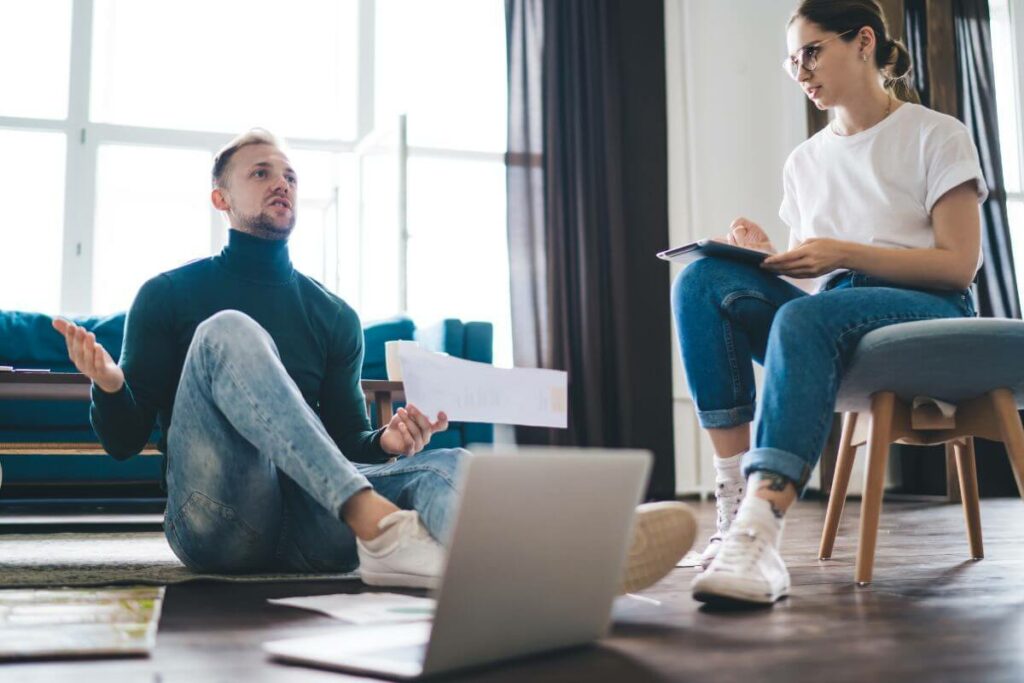 Wishing to use your independent contractor visa to meet other digital nomads from around the world ?
Here are some of the best coworking communities we could find in Norway.
Oslo
The largest city in Norway has for sure a strong coworking community. Spaces like Epicenter and StartUp Campus attract a diverse crowd, from freelancers to startup enthusiasts.
Given its tech-centric environment, Oslo is ideal for digital nomads involved in IT, web development and design.
Bergen
Bergen's coworking scene mirrors its vibrant cultural atmosphere. Spaces Bergen.Works and Bkolon offer not just a desk but a real community for digital nomads.
With its strong connection to nature and tech at the same time, it is an attractive spot for remote writers, environmental consultants, which are amongst the perfect jobs for digital nomads.
Trondheim
Home to the renowned Norwegian University of Science and Technology, Trondheim is a hub of innovation.
Work-Work and BargaFlyt are among the most popular coworking spots as they cater to students, entrepreneurs and digital nomads alike.
Is Norway Safe For Digital Nomads ?
Norway ranks among the safest countries in the world !
With its low crime rate, well-organized public infrastructure and high standard of living, digital nomads can work and travel in Norway with an added sense of security.
There, under Norway's digital nomad visa, you will be able to focus on your work, explore breathtaking landscapes and discover a rich cultural experience without significant safety concerns.
Final Pros & Benefits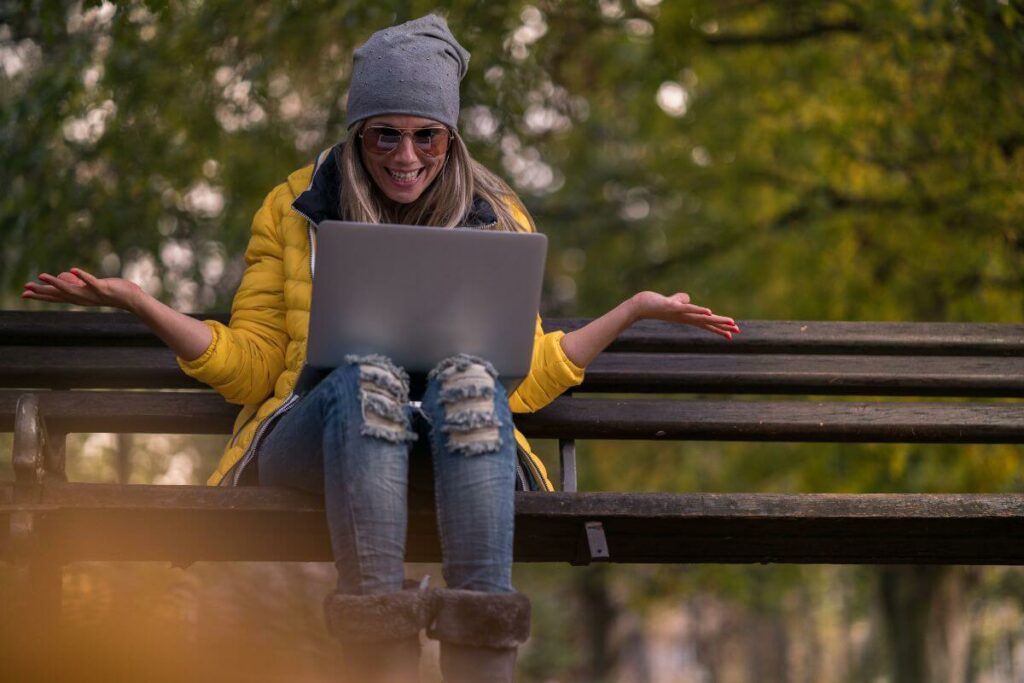 The independent contractor visa offers digital nomads a unique blend of professional and personal advantages.
We like its strong digital infrastructure as well as its pristine natural beauty. The high standard of living and comprehensive public services in Norway make it a forward-thinking destination.
The country's emphasis on work-life balance aligns well with the nomadic lifestyle, as it promotes both productivity and well-being !
Few Drawbacks To Have In Mind
But note there also are some challenges to consider.
The high cost of living is undoubtedly the biggest one, as it will strain the budgets of some nomads, especially when compared to more affordable digital nomad hotspots.
Also, the country's geographical location means dark and cold winters, which might not suit everyone's preference and can have an effect on mood and motivation.
3 Alternative Countries With Similar Requirements We Recommend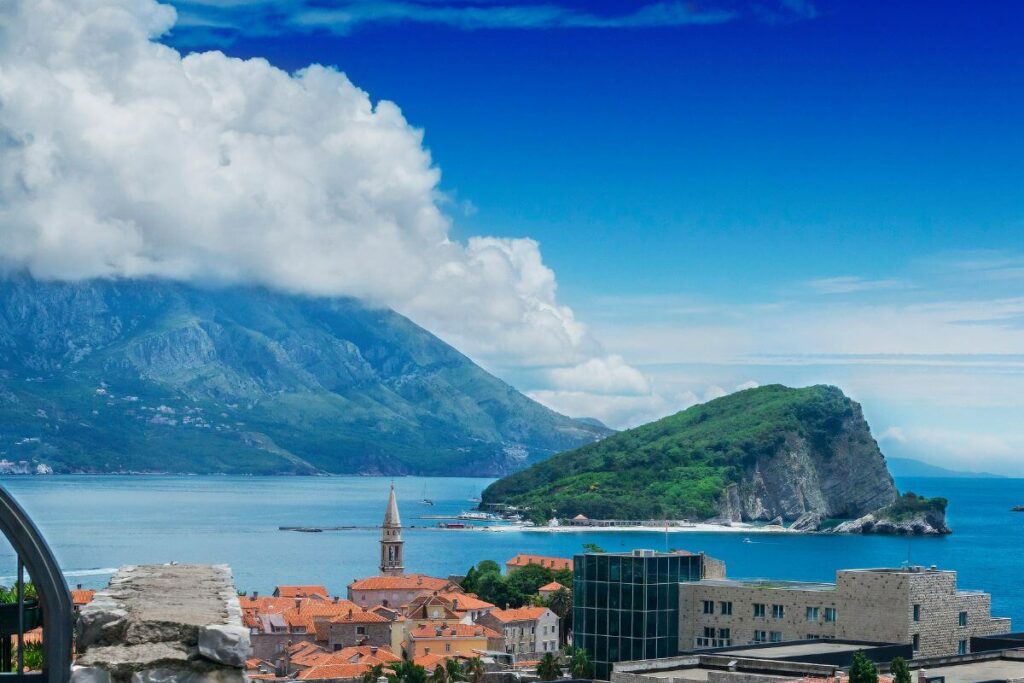 Not fully convinced by Norway's independent contractor visa ?
To enjoy your digital nomad lifestyle completely, there are other European digital nomad visas you might also consider.
Montenegro
Nestled on the Adriatic coast, Montenegro is a gem for digital nomads seeking a mix of history, nature and Mediterranean lifestyle. Cities like Kotor and Budva offer picturesque views and rich histories and are great to work in tech communities. Plus Montenegro freelance visa implies about the same prerequisites.
Hungary
Located in the heart of Europe, Hungary has been gaining traction among digital nomads due to its affordable living costs and Hungary remote work visa. Budapest, its capital, combines rich history with a thriving tech scene, so it is an ideal spot for remote workers.
Iceland
A Nordic neighbor to Norway, Iceland offers breathtaking landscapes and a unique cultural experience. Reykjavik, the capital, is known for its modernist architecture, arts scene and technological advancements. Iceland has introduced specific visas that target remote workers, but its living cost is even higher than Norway's.
FAQ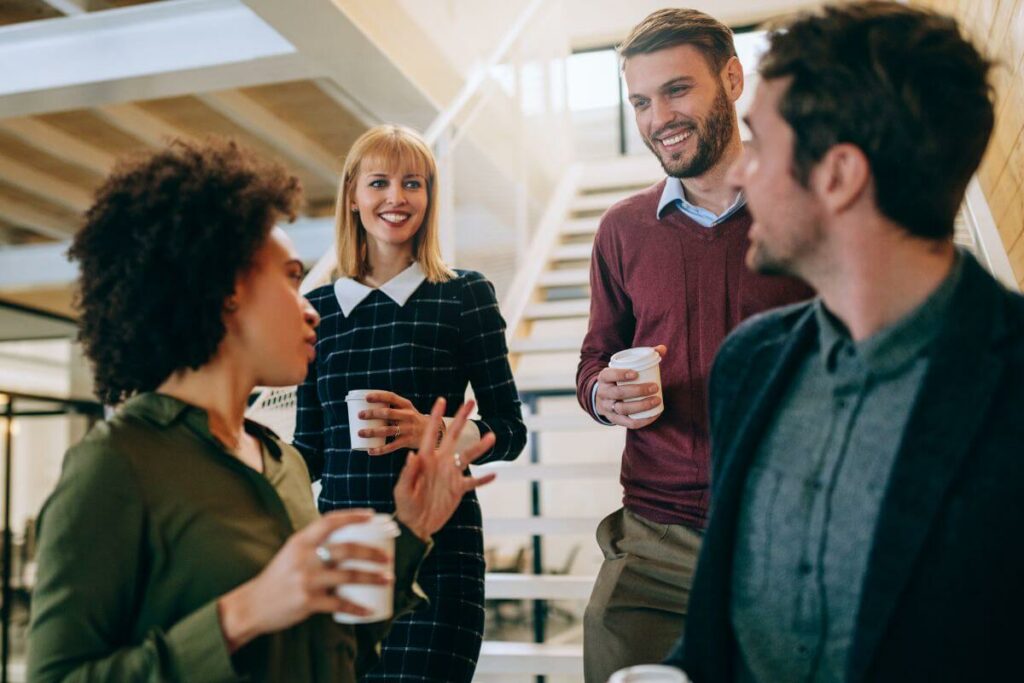 Is Norway good for digital nomads ?
Norway offers stunning landscapes, high-quality infrastructure, numerous coworking spaces and a strong internet connectivity, so it's a great destination for digital nomads.
How hard is it to move to Norway ?
All you have to do is meet the independent contract visa requirements, but the process is systematic and straightforward as long as you qualify.
How much does it cost to live in Svalbard ?
Living in Svalbard is pretty expensive due to its remote location, but costs are somewhat offset by the lack of VAT.
Does Norway have a digital nomad visa ?
Yes, Norway offers a digital nomad visa to eligible remote workers and freelancers.
Who Can Apply for a Digital Nomad Visa in Svalbard ?
Professionals with a remote or freelance job from outside Norway can apply, though specific conditions apply.
Is the Svalbard Digital Nomad Visa the Same as an Independent Contractor Visa ?
No, while both cater to self-employed individuals, they serve different purposes and have distinct criteria.
Wrap Up
Norway is a magical destination for digital nomads, weaving together natural beauty, technological advancement and a supportive visa system.
From the fjords to vibrant urban centers, the nation offers beautiful scenery. Today more than ever before, Norway recognizes the shifting work landscape.
Norway digital nomad visa application process is pretty straightforward, the minimum income threshold is not that high, but you will absolutely have to show Norwegian client documentation to enter the country legally.
Anyways, with this visa, Norway will for sure attract more and more talents from all around the world !