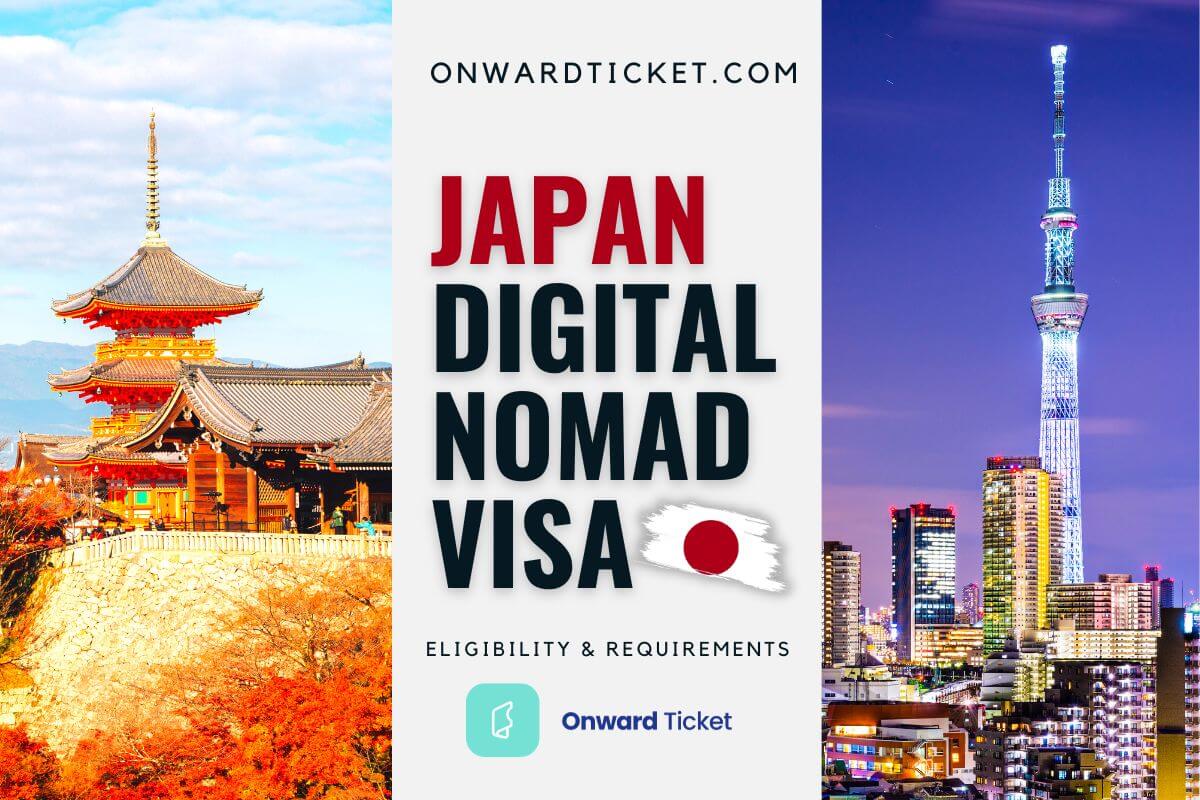 In 2023, Japan is preparing to transform its immigration landscape with the new Japan digital nomad visa. The Japanese government recently announced its goal to introduce this new visa aimed at remote workers.
While a definitive digital nomad visa remains in the works, the country offers alternatives through its working holiday visa and designated activities visa. These existing programs allow for extended stays and remote work activities.
Let's have a look at the specifics of these visa options as well as on the future Japan official digital nomad visa.
Japan Digital Nomad Visa – Key Points Explained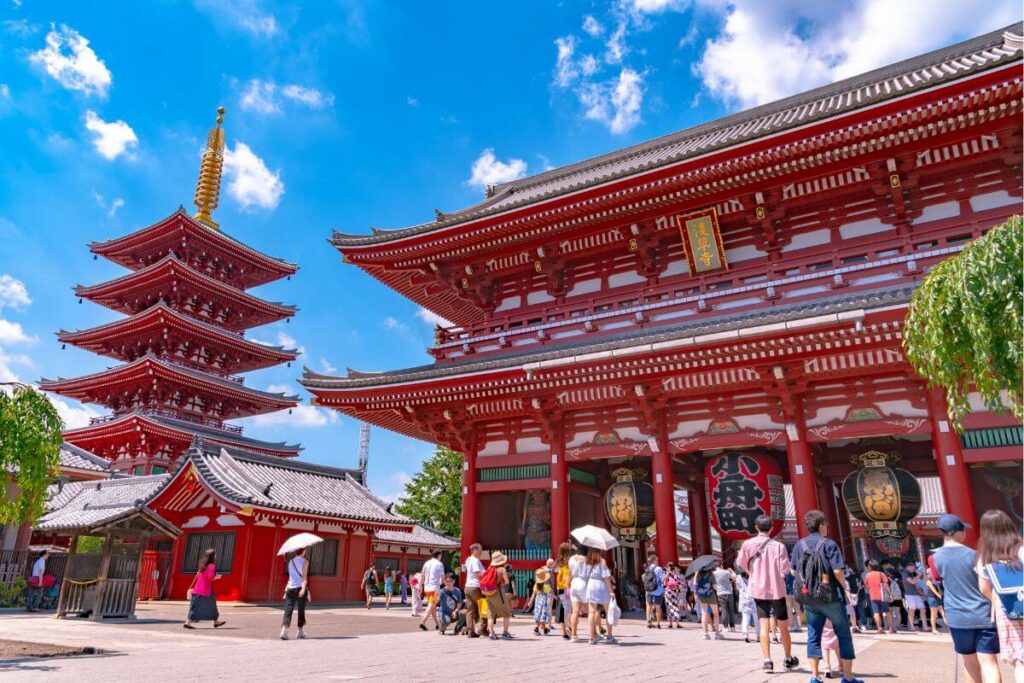 The Japanese government is in active discussions to formalize a digital nomad visa in Japan.
All we know about this new digital nomad visa is that it should be implemented by the end of 2023.
For now, the current alternatives come with some restrictions.
The startup visa, for example, requires financial backing and commitment to the Japanese workforce.
On the other hand, the cultural visa allows a three-year stay but strictly prohibits employment.
As for the designated activities visa, it necessitates a hefty savings amount so it's pretty inaccessible to many.
With all that in mind, you should have no difficulty to understand why the Japan digital nomad visa is a necessity.
Is It Hard To Get Digital Nomad Visa For Japan ?
Not sure whether the digital nomad Japan visa is easy to obtain or not ?
Well, if it works just like any other countries with digital nomads, then this visa should be quite accessible as long as you meet all the requirements.
More and more nations streamline digital nomad visa processes so there is no reason Japan should act differently.
Digital Nomad Visa Japan Types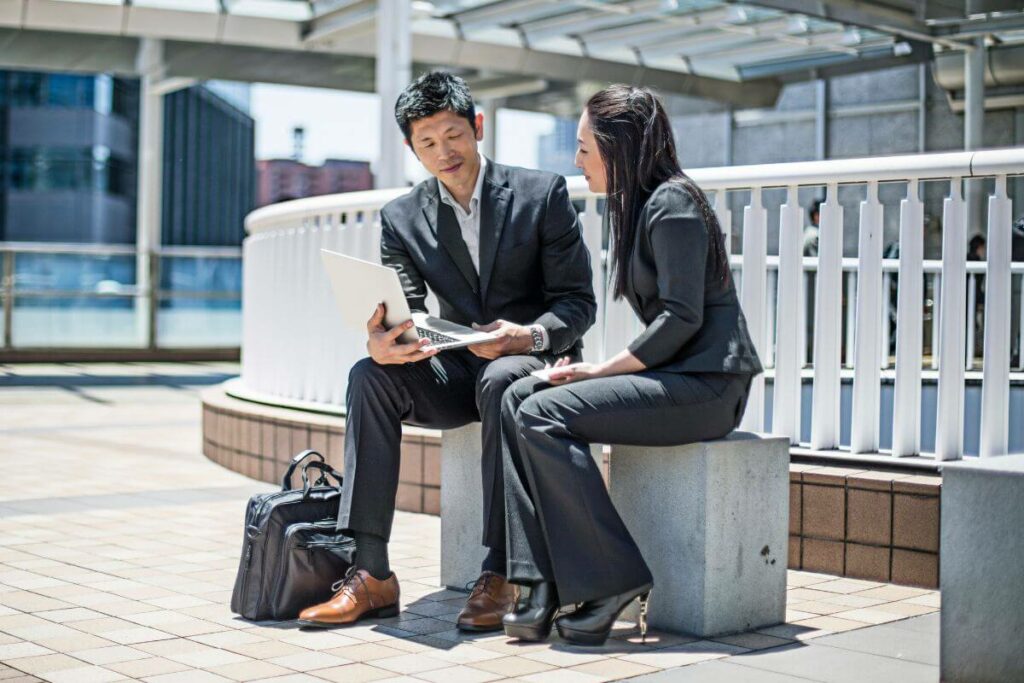 The prospect of a digital nomad visa Japan is generating considerable excitement in the remote work community.
But for now, Japan hasn't yet formally instituted a dedicated digital nomad Japan tourist visa.
However, there are some alternate visa paths if you're eager to work and live in the Land of the Rising Sun :
Work visas : the conventional work visas cover professions that demand specialized knowledge and skills. These visas exclude roles like hairdressing, waitressing or construction. Specific categories include the "Engineer, Specialist in Humanities", "International Services", "Intra-Company Transferee" and "Skilled Labor".
Startup visa : aimed to boost foreign entrepreneurship, Japan offers a Startup Visa program. This offers residency status for up to a year under relaxed requirements in designated areas like Tokyo, Kyoto, Osaka and Fukuoka.
Business Manager Visa : ideal if you're setting up or investing in Japanese businesses. But to be eligible, you have to have a physical office in Japan, an investment of at least 5 million yen ($34000) for new ventures and specific sales and renewal expenses for ongoing businesses.
Highly-Skilled Professional Visa : this one was specifically introduced to attract talents beneficial to the Japanese economy. A point-based system evaluates your application on your education, professional background and other criteria. This visa allows a five-year stay and bringing family members.
Non-working Visas : these allow limited work hours with permission from the immigration office. In this category you'll find student visas, the trainee visa and the dependent visa.
Let's not forget the soon to come Japan remote work, which will be specifically designed for remote workers and will allow digital nomads to work for foreign companies.
Wishing to know more about this ? Have a look at our article on what is a digital nomad visa.
Japan Digital Nomad Visa Requirements & Eligibility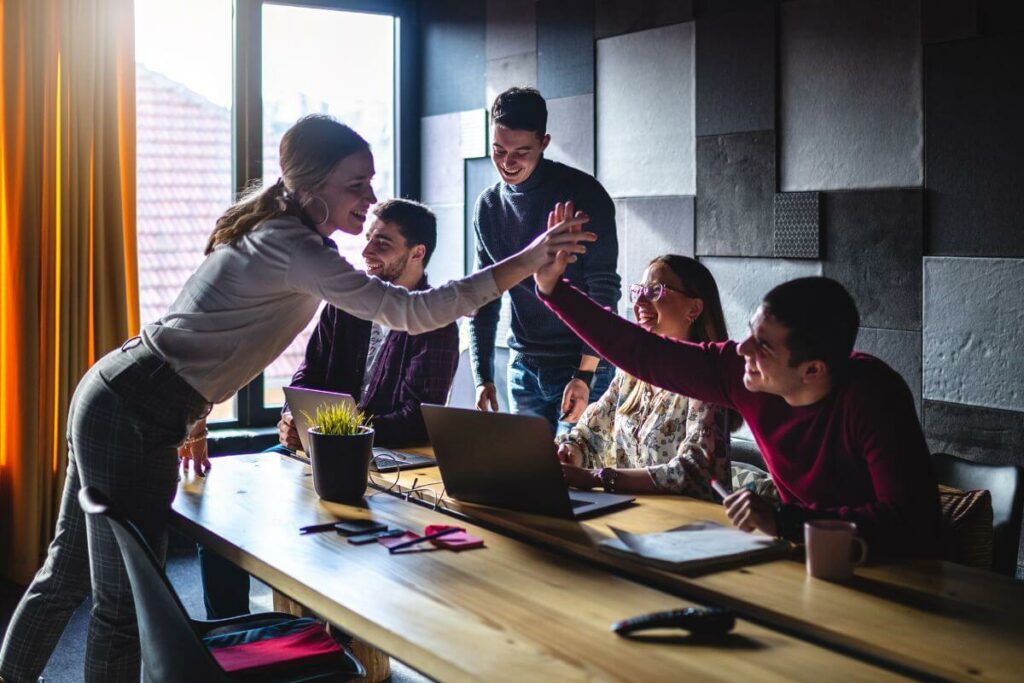 Japan has not yet formally introduced its dedicated digital nomad visas.
However, based on the patterns of other countries and Japan's existing visa programs, we can make educated guesses on potential requirements and eligibility criteria.
Here are some of the anticipated requirements for people wanting to remote work from Japan :
Proof of remote employment : to validate that you indeed are working remotely, a letter of employment or a contract indicating you're working remotely in Japan for a foreign country based company might be necessary.
Financial stability : an essential requirement for most visas. You have to show proof of stable income or savings to ensure you can support yourself while living in Japan.
Health insurance : to prevent any burden on Japan's health care system, proof of an international health insurance policy could be a prerequisite.
No criminal record : a mandatory requirement for many visa applications.
Duration of stay : you might be required to declare the intended length of your stay. Depending on the remote work in Japan visa duration, this could range between three to six months.
Japan Remote Work Visa Income Requirements
Japan has not introduced specific income requirements tied to a dedicated remote work visa yet.
But if we look at other long-term visas in Japan, like the Business Manager Visa or the Highly-Skilled Professional Visa, as well as at the other destinations that offer digital nomad visas, then financial stability is a very important factor.
You will probably have to demonstrate sufficient funds to support your stay.
Apply For Japan Digital Nomad Visa With These Documents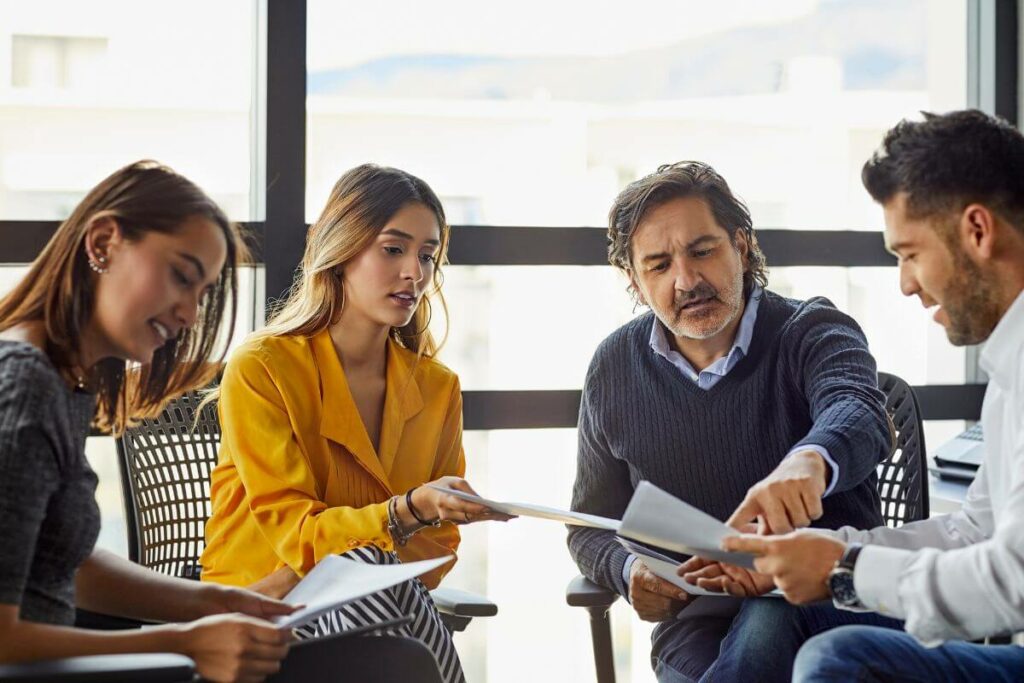 Japan hasn't formally introduced a digital nomad visa Japan yet, but the government is about to do so.
So it's likely they will adopt a documentation process similar to other long-term visas.
Digital nomads in Japan will probably have to show these documents :
Passport : valid for at least six months beyond the intended stay.
Application form : completed and signed.
Passport-sized photos : recent and with a plain background.
Proof of sufficient funds : that demonstrates your ability to support yourself throughout the stay.
Resume or CV : that details your professional background and remote work experience.
Proof of remote employment or self employment : a letter or contract from an overseas employer or evidence of self-employment.
Health insurance : coverage for the duration of your stay in Japan.
Japan Digital Nomad Visa Application Process Step By Step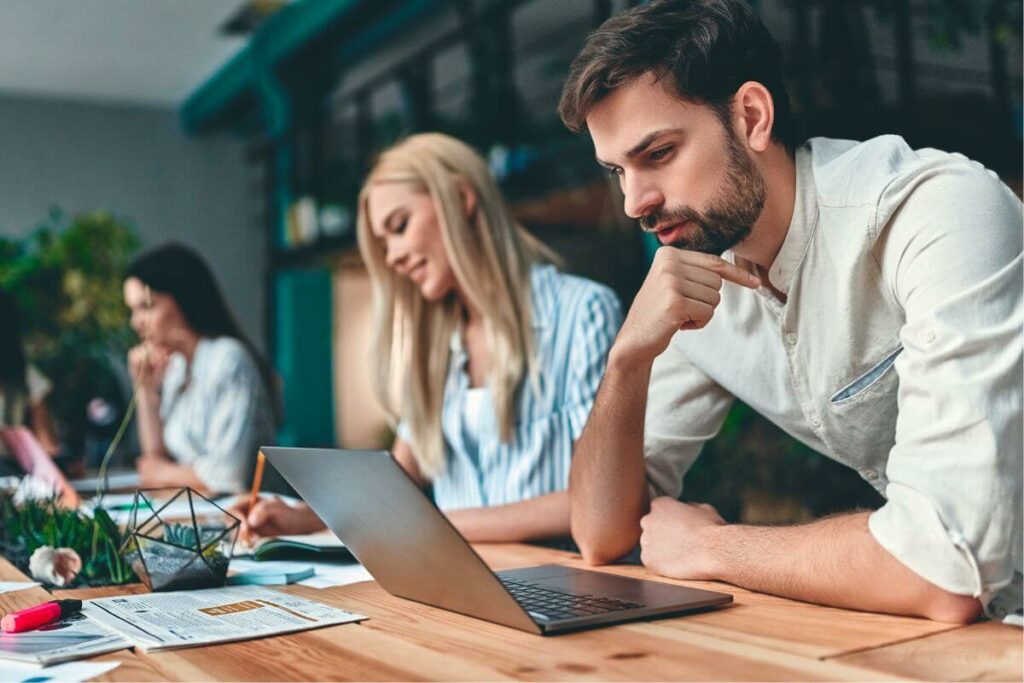 Here's a step by step guide on how to apply to this visa category and visit Japan under the digital nomad visa :
Compile required documents : ensure you have all the essential documents at hand. These documents should be recent and valid for the duration of your stay.
Fill out the application form : access the official application form, either online or from an embassy, and fill it out meticulously. Ensure all details match your supporting documents.
Pay the application fee : there will likely be a non-refundable application fee. Payments can often be made online, via bank transfer or directly at the embassy.
Schedule an Interview (if required) : some visa applications may require a face-to-face interview at the nearest Japanese embassy or consulate. If so, book your appointment and prepare yourself.
Wait for approval : after submission, there's a waiting period for processing. Depending on the time of the year, you will receive a response within a few weeks.
Collect your visa : upon approval, you'll either receive your visa via mail or need to collect it in person at the embassy or consulate.
Arrive in Japan and register : once in Japan, you might have to register at the local municipal office.
Renewal Process Digital Nomad Visas In Japan
Japan's digital nomad visa's details are still under discussion, but visa renewals usually involve submitting a renewal application before the visa's expiration.
You will then have to present updated documentation and potentially pay a renewal fee.
How Long Is Digital Nomad Visa For Japan Valid For ?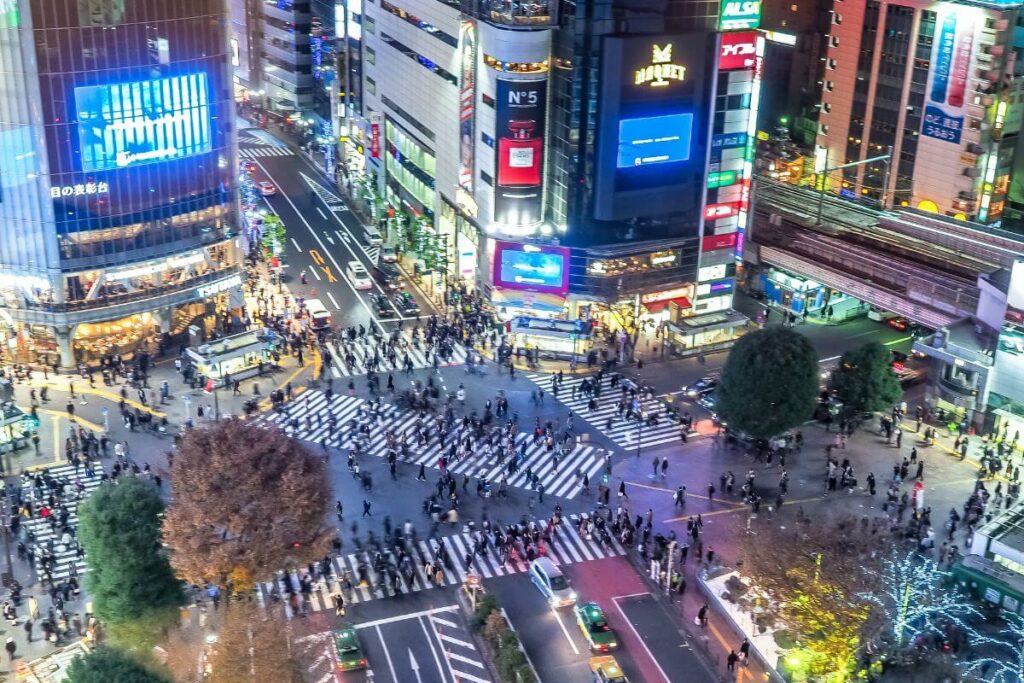 The exact duration for which it might be valid remains unclear. In many countries with such visas, the validity period ranges from a few months up to one year, with possibilities for extension.
As Japan is known for its structured visa programs, it may align its digital nomad visa duration with these global standards.
Cost Of Digital Nomad Visa Japan
We don't know yet the exact structure of Japan's digital nomad visa, but we anticipate that the pricing will be competitive with other countries that offer similar visas.
Visa application fees cover administrative costs and vary based on duration and benefits offered. Existing visa categories in Japan come with diverse price ranges.
You should be prepared for both the initial application fee and potential extension or renewal costs.
Japan Digital Nomad Visa Tax To Expect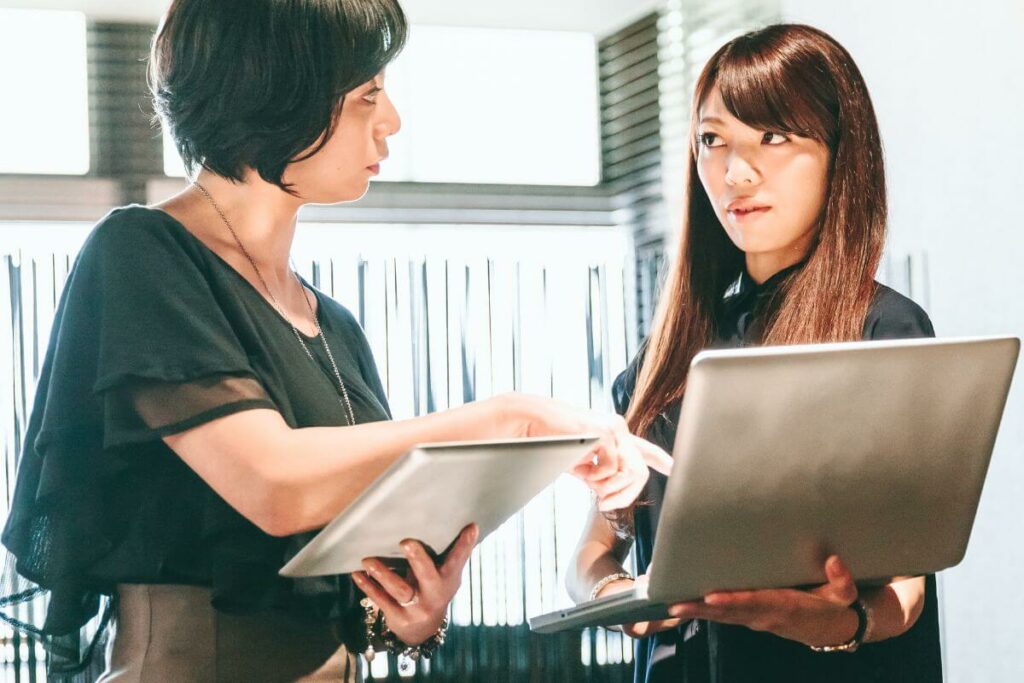 Wishing to apply for a Japan remote work visa ?
Then we would advise you understand the tax implications before you apply.
Tax regulations for foreigners working remotely can indeed still apply. Tax obligations in Japan are determined by the length of stay and source of income.
If you're working remotely in Japan but your income comes from outside Japan, you might not be subject to local income tax initially. But if you reside in Japan for over a year, different tax implications arise.
How Long You Wait To Get Japan Digital Nomad Visa
The processing time for the Japan digital nomad visa will probably vary based on the volume of applications and specific circumstances of the applicant.
Exact timelines are yet to be established, but most visa processes in Japan take anywhere from 1 to 3 months. The country's digital nomad visa will probably have a processing time of a few weeks.
Bringing Family With You
If you're considering relocating to Japan under the digital nomad visa, you might be wondering about family accompaniment.
Japan offers a dependent Visa, which is designed for spouses and children of foreign nationals with long-term residency statuses. This visa allows dependents to join the primary visa holder during their stay.
They can live, study and engage in some activities, but direct full-time employment is restricted. So it's probable your family members will have to apply for this specific visa.
Cost Of Living In Japan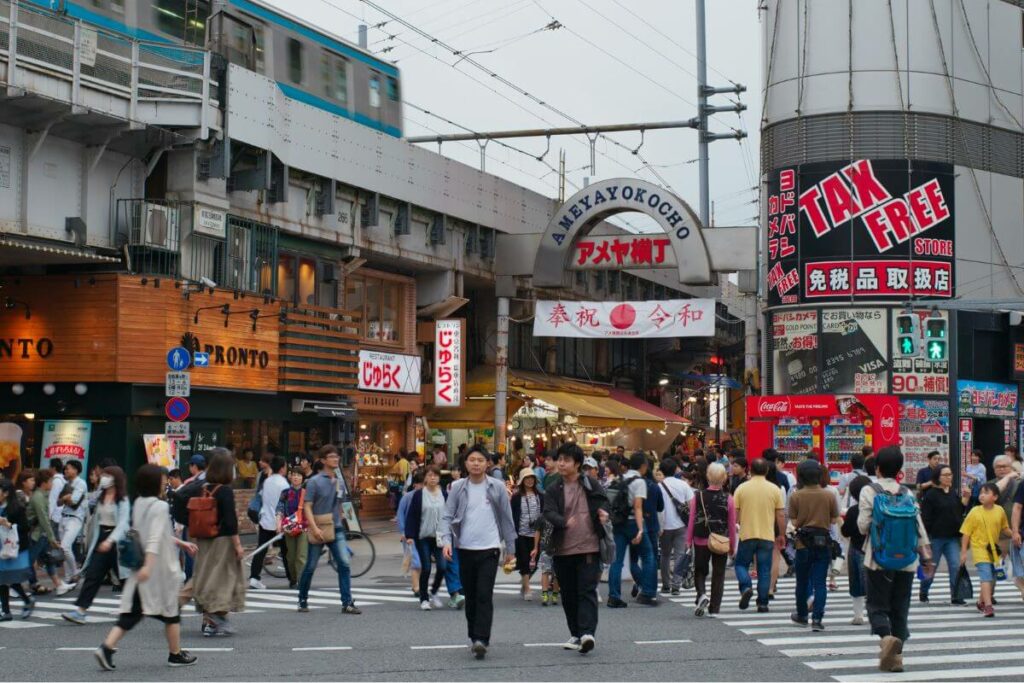 The cost of living in Japan will significantly vary depending on location and lifestyle.
Tokyo, Osaka and other major cities can be quite expensive, but suburban and rural areas offer a more affordable lifestyle.
Below is a table with a rough overview of some standard expenses :
| Accommodation | Cost |
| --- | --- |
| Rent | 700 to 1000 € / $770 to $1100 |
| Buy | From 100000 € / From $110000 |
| Hotels | 70 to 200 € / $77 to $220 |
| BnB | 40 to 70 € / $44 to $77 |
| Food | Cost |
| --- | --- |
| Restaurant | 20 to 40 € / $22 to $44 |
| Groceries | 200 to 300 € / $220 to $330 /month/pers |
| Fast Food | 5 to 10 € / $5,50 to $11 |
| Transports | Cost |
| --- | --- |
| Train | Around 20 € / $22 per 100km |
| Bus | Around 2 € / $2,20 per trip |
| Taxi | Around 3 € / $3,30 per km |
| Car rental | 40 to 60 € / $44 to $66 per day |
| Airplane | 80 to 150 € / $88 to $165 per domestic trip |
| Leisure | Cost |
| --- | --- |
| Day excursion | 50 to 80 € / $55 to $88 |
| Nightlife | 10 to 20 € / $11 to $22 |
| Museum / attractions | 8 to 15 € / $9 to $16,50 |
| Outdoor activities | 30 to 50 € / $33 to $55 |
You can also check the Cost of Living in Japan here.
Is There Digital Banking In Japan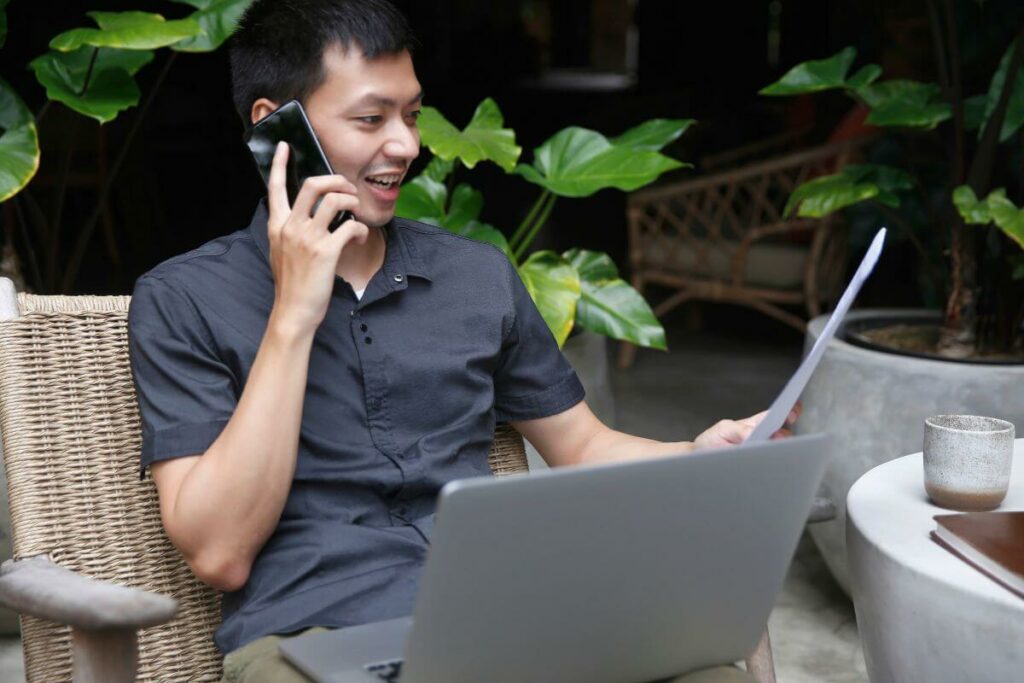 While Japan's banking system is strong, you may find it too traditional compared to the West's fintech.
That said, several banks in Japan offer online services and digital platforms for customers' convenience.
Here we think of Mizuho Bank, Sumitomo Mitsui Banking Corporation (SMBC) and MUFG Bank.
These banks have apps and online portals that will allow you to check your balances and make transfers. There's also an increasing interest in e-money and mobile payment solutions like Suica and Rakuten Pay.
Which VPN Works Best In Japan For Digital Nomads ?
Among the numerous VPN options available in Japan, NordVPN is a top choice for many users in Japan. We like its robust security features, large server network and impressive speeds.
NordVPN ensures that digital nomads can work and stream their favorite content without any geo-restrictions.
Its no-log policy and user-friendly interface make it especially appealing if you prioritize privacy and ease of use.
Popular Digital Nomad Hotspots (Cities) In Japan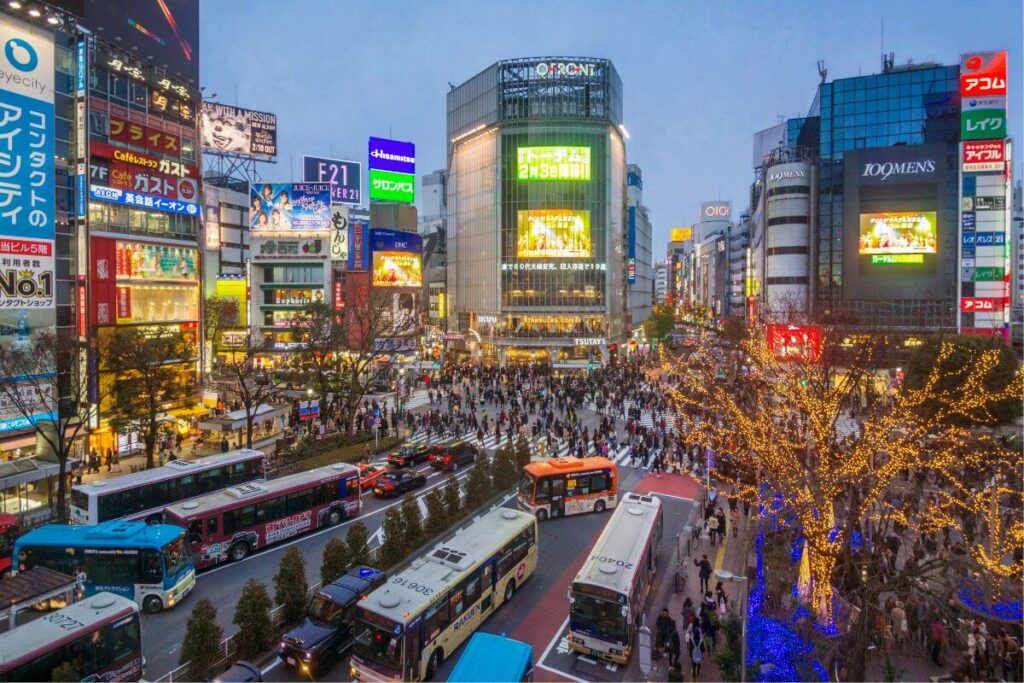 Here is the top 5 digital nomad hotspots we found in Japan.
Tokyo – Tokyo remains a top choice for digital nomads. With its blend of ultramodern and traditional, from neon-lit skyscrapers to historic temples, the city offers numerous coworking spaces, excellent connectivity and endless entertainment options. It's a hub for both work and play !
Kyoto – A perfect mix of the ancient and the modern ! Kyoto attracts digital nomads with its beautiful temples, flowery gardens and historic geisha districts. The city also boasts trendy cafes and coworking spots, great for remote work.
Fukuoka – On the Kyushu Island, Fukuoka is becoming a favorite among digital nomads. Known for its beaches and modern shopping malls, it offers a slower pace than Tokyo but still provides all the modern amenities a nomad might need.
Okinawa – A tropical paradise with beautiful beaches and laid-back vibe. The island chain has coworking spaces and resorts that are great to work remotely. It offers both relaxation and productivity.
Hiroshima – Beyond its history, Hiroshima is a modern city with a range of amenities for digital nomads. With its rivers and reconstructed castle, it offers a tranquil environment for focused work and contemplation.
Are There Coworking Communities In Japan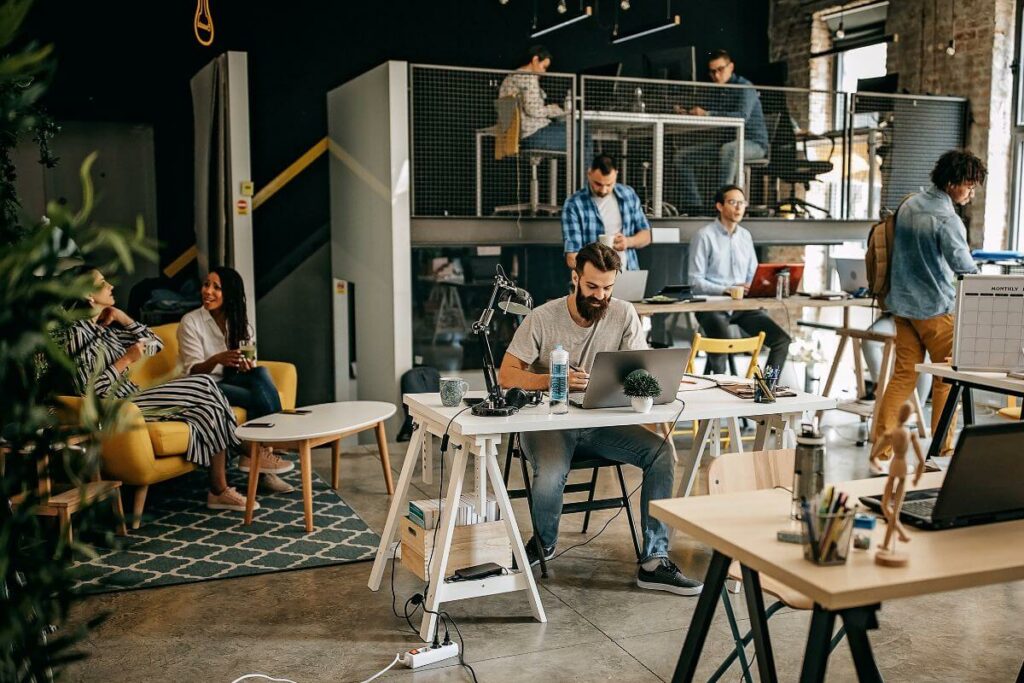 You can't imagine moving to a country without meeting remote workers from all around the world ?
Good news : Japan boasts many digital communities !
Tokyo
Tokyo is the heart of Japan's business and tech industries, so it's no surprise it has seen a significant rise in coworking spaces.
From global names like Yahoo! Lodge to local hubs like The Hive Jinnan, Tokyo offers varied environments for digital nomads, startups and established businesses alike.
Osaka
Osaka is not just about delicious food ! The city has recently seen the emergence of coworking spaces like ONthe UMEDA and The DECK.
These hubs provide excellent networking opportunities amidst Osaka's urban culture.
Kyoto
While Kyoto is deeply rooted in tradition, it's also adapted to modern work needs. The Japanese remote work community here is thriving with coworking spaces like Connect Kyoto and Impact Hub Kyoto.
These spaces are perfectly blended with the city's rich cultural backdrop, so it makes working remotely a unique experience !
Is Japan Safe For Digital Nomads ?
Good news : you're about to travel in one of the safest countries in the world ! The crime rate is low and locals are known for their respectfulness and honesty.
There you can comfortably work in cafes or public areas without the constant worry of theft or disturbances.
As for traffic, Japan boasts an efficient and punctual transportation system, so the risk of accidents or delays is pretty low.
For added peace of mind, you may want to consider investing in travel insurance. SafetyWing and World Nomads are among the top choices for remote workers.
Final Pros & Benefits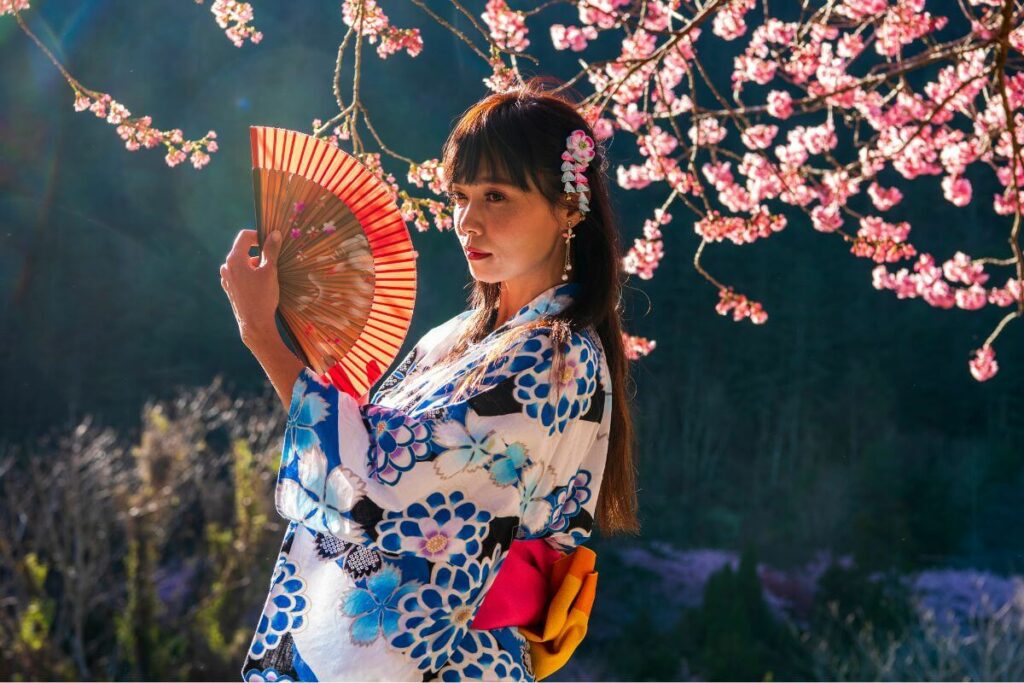 First and foremost, the Japan digital nomad visa provides a legal framework for you to enjoy the scenic beauty and rich culture of Japan while you continue to work.
The visa eliminates the stress of frequently hopping borders to maintain a legal stay.
Japan's high-speed internet, paired with an array of coworking spaces, ensures productivity is never compromised.
Also, the country's advanced infrastructure, top-notch healthcare and unmatched safety make it an ideal location for remote workers !
Few Drawbacks To Have In Mind
The Japan digital nomad visa offers many perks, yes, but there are also a few challenges to consider:
The cost of living in Japan, especially in big cities, is higher than many destinations in the world.
Language barriers might pose an initial hurdle, as English isn't widely spoken outside urban centers.
The intricate cultural norms and etiquette can also be overwhelming for newcomers. It usually requires some time and effort to understand.
Don't forget to weigh these factors before you apply !
3 Alternative Countries With Similar Requirements We Recommend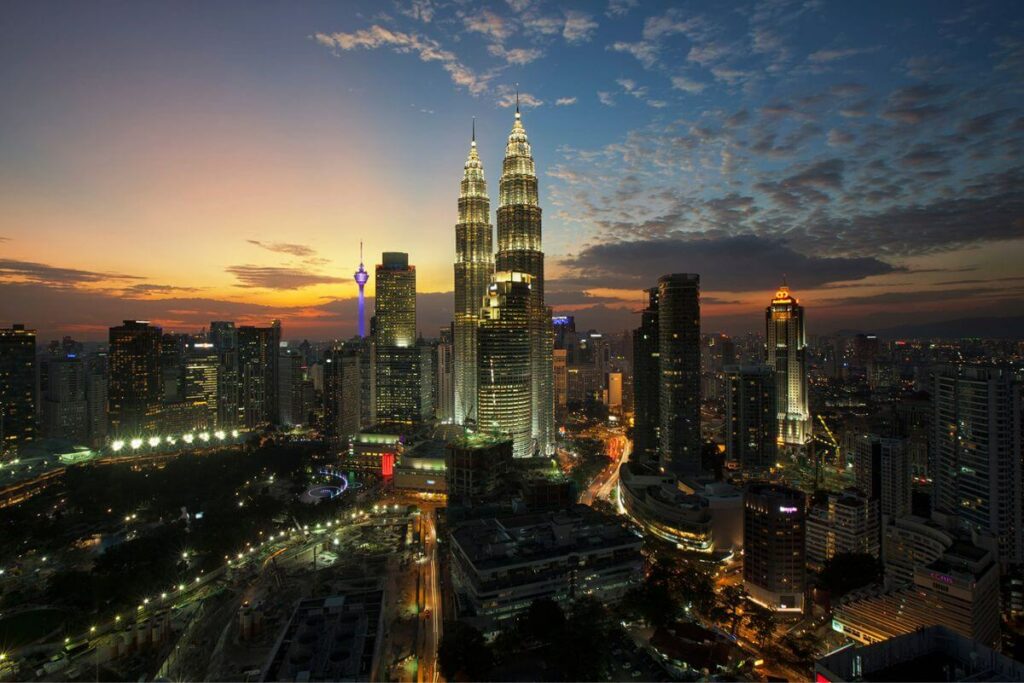 Most digital nomads will love Japan, but maybe this isn't the right country for you.
Here are some alternatives you might also want to consider.
Malaysia
Malaysia offers a tropical climate and rich cultural history. The Malaysia freelancer visa allows long-term stays for remote workers who wish to discover this beautiful country.
The cost of living is affordable and the country boasts numerous coworking spaces, especially in Kuala Lumpur.
Philippines
The Philippines, with its stunning beaches and islands, has seen a surge in popularity among digital nomads.
The remote worker program for the Philippines provides an opportunity for extended stays for digital nomads.
On top of the natural beauty, the country offers affordable living costs and an English-speaking environment !
New Zealand
It's a bit further from Japan, but New Zealand is absolutely wonderful for nature lovers !
The New Zealand visa for digital nomads is great to discover the country's beautiful landscapes while continuing to work. It's an ideal place to balance work and exploration !
FAQs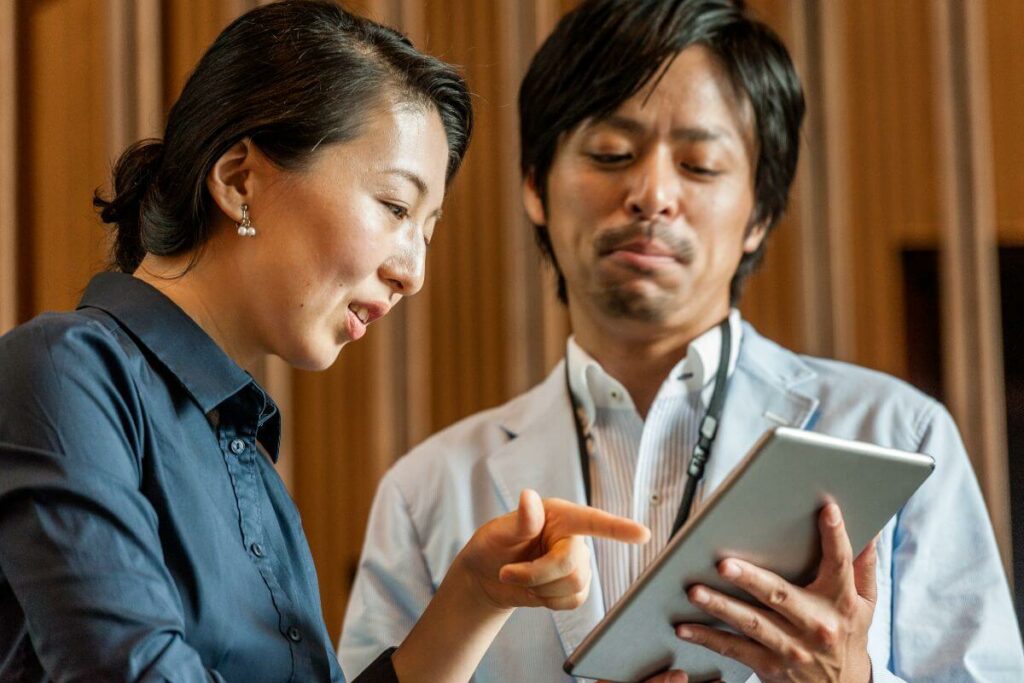 Does Japan have a digital nomad visa ?
Japan hasn't introduced a specific digital nomad visa yet, but the government announced the arrival of this visa type in 2023.
Can I work remotely in Japan on a tourist visa ?
No, working remotely on a tourist visa in Japan is illegal. You would risk penalties and deportation if caught working on such a visa.
How long can you stay in Japan without a visa ?
Most nationals, including Americans, Canadians and Europeans, can stay visa-free for 90 days. This duration varies based on nationality and agreements with Japan.
Is Japan digital nomad friendly ?
Absolutely. Japan offers advanced infrastructure, high-speed internet and a culturally rich environment, so it's very attractive to digital nomads.
Do digital nomads need to learn Japanese to live and work there ?
This is not compulsory, but understanding basic Japanese greatly benefits daily interactions and business relations. It's also great for the cultural experience.
Can I work as a freelancer in Japan ?
Yes, but you'll need the right visa and ensure compliance with local tax and business regulations.
Can remote workers extend Japan digital nomad visa ?
Japan's digital nomad visa hasn't been launched yet, but chances are high this visa will be extendable.
Wrap Up
Japan's allure as a digital nomad destination is unquestionable thanks to its mix of tradition and modernity, cutting-edge technology and safe environment.
While the country hasn't introduced a dedicated digital nomad visa yet, there are still opportunities for remote work amidst the country's cultural and natural wonders.
Remember to check the last updates as the new digital nomad visa should be launched within the next few months. We'll keep this article up to date anyways !