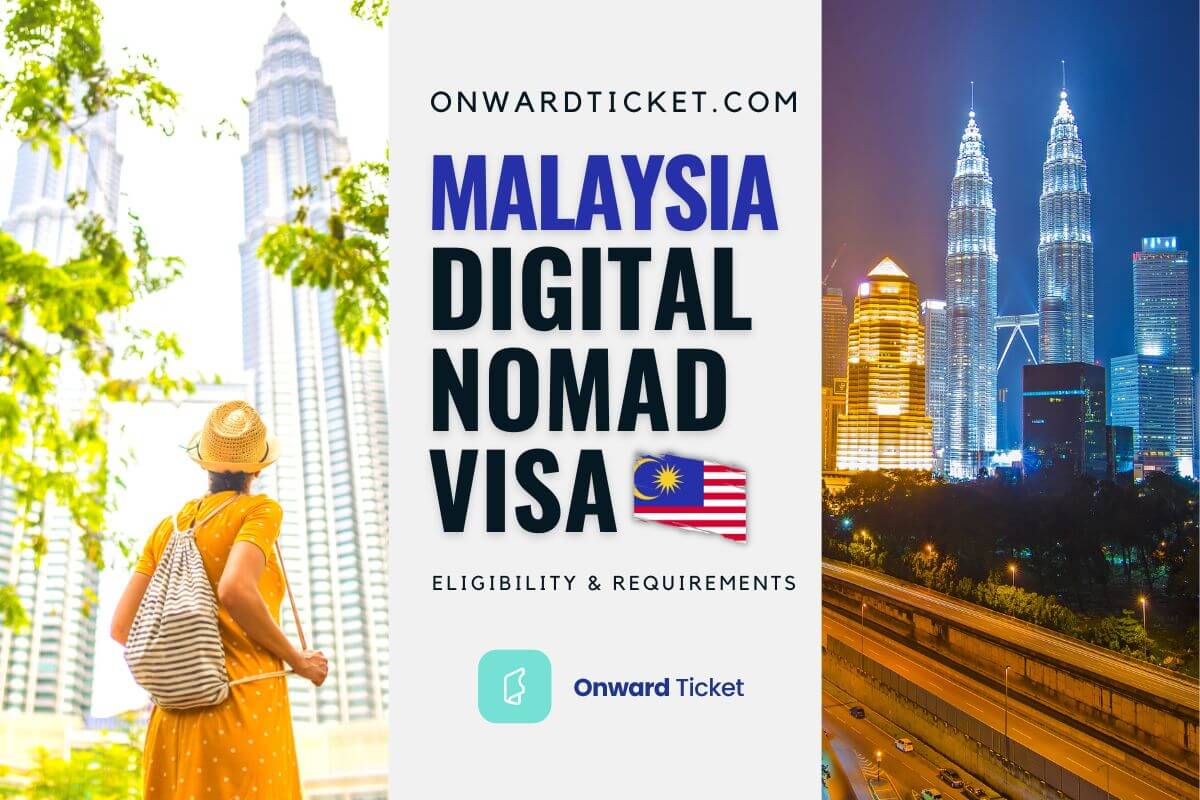 Welcome to the updated guide on Malaysia Digital Nomad Visa requirements and application.
The DE Rantau Nomad Pass, developed by MDEC, presents an unparalleled opportunity for digital workers worldwide.
To qualify, you must work within the digital field, like IT, digital marketing, software development or cybersecurity, and meet a minimum income requirement.
More than just a 12-month visa, the pass grants privileged access to vibrant co-working spaces and helps nurture a robust community of digital entrepreneurs.
Malaysia Digital Nomad Visa – Key Points Explained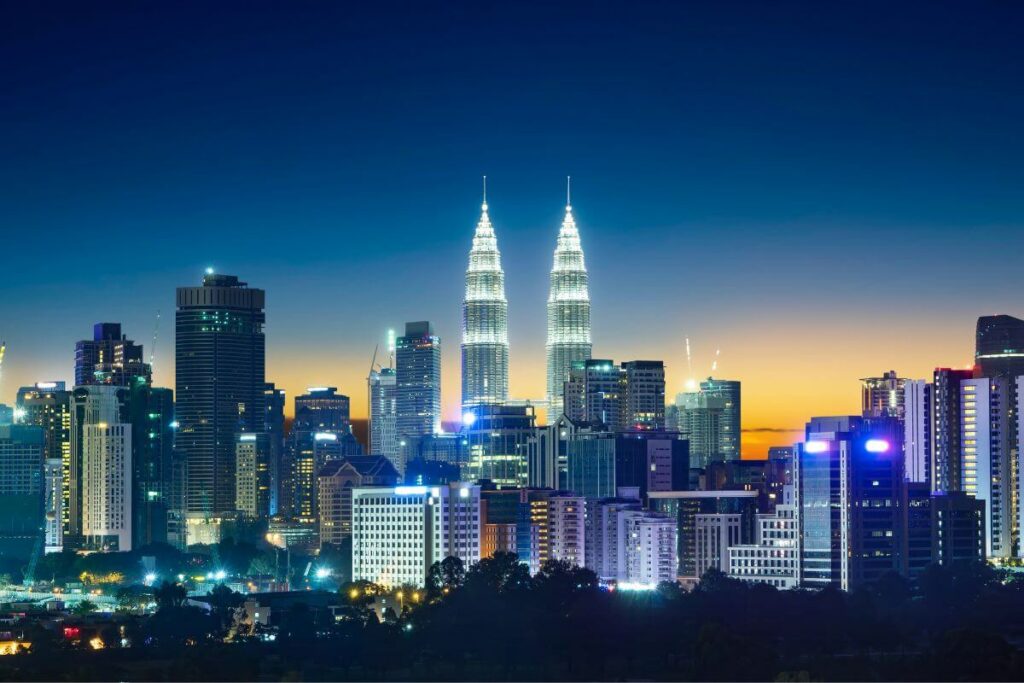 The Malaysia Digital Nomad Visa, introduced as part of the DE Rantau Nomad Pass, aims to attract digital nomads to boost the country's digital economy.
This visa offers an opportunity to work and live in Malaysia, with cities like Kuala Lumpur and Penang being hotspots for digital nomads.
Eligible applicants are freelancers, remote workers, and contractors working in the digital field for non-Malaysian companies, earning an annual income of at least $24000. The visa is valid for one year, with options for renewal.
Is It Hard To Get Digital Nomad Visa In Malaysia ?
Obtaining a digital nomad Malaysia visa is not that hard. The process is well-structured and supported by a user-friendly online system.
As long as you meet the eligibility criteria and have the required documents, the process is pretty straightforward. So, don't be deterred, it's an exciting opportunity that's within your reach !
Types Of Malaysia Digital Nomad Visa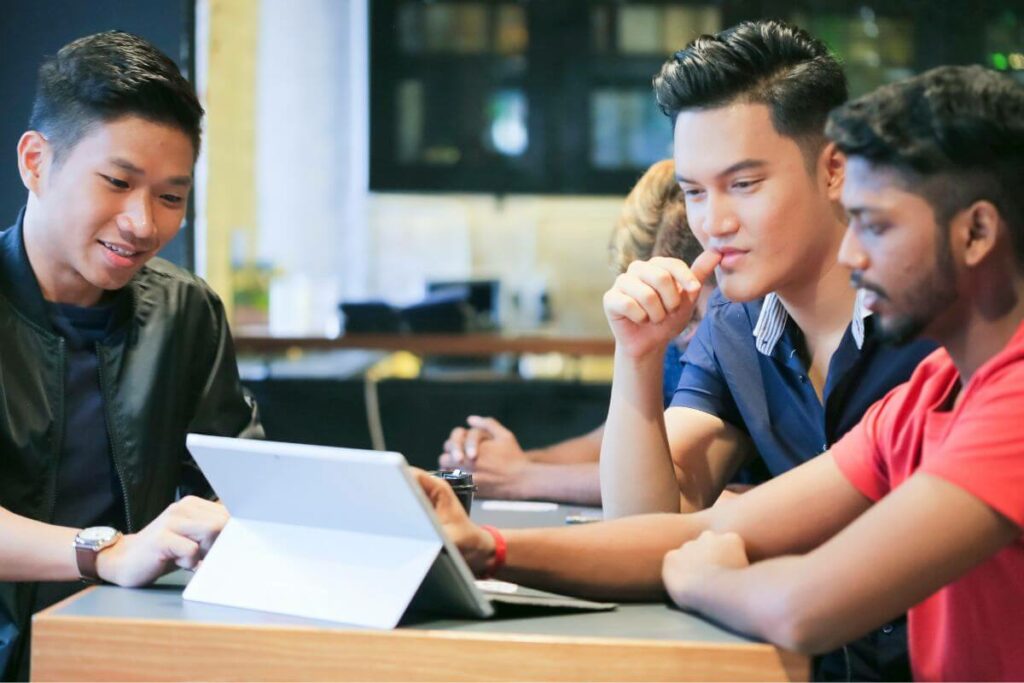 Malaysia offers different types of work and employment visas, including the Digital Nomad Visa, introduced on October 1st, 2022.
This visa, an extension to the Professional Visit Pass, has been designed to cater to the unique needs of digital freelancers, remote workers and contractors.
Unlike traditional Malaysia long term visa that require employment within Malaysia, this visa supports individuals working for non-Malaysian companies.
This diversity in visa offerings makes Malaysia an increasingly attractive destination for global professionals.
Eligibility & Malaysia Digital Nomad Visa Requirements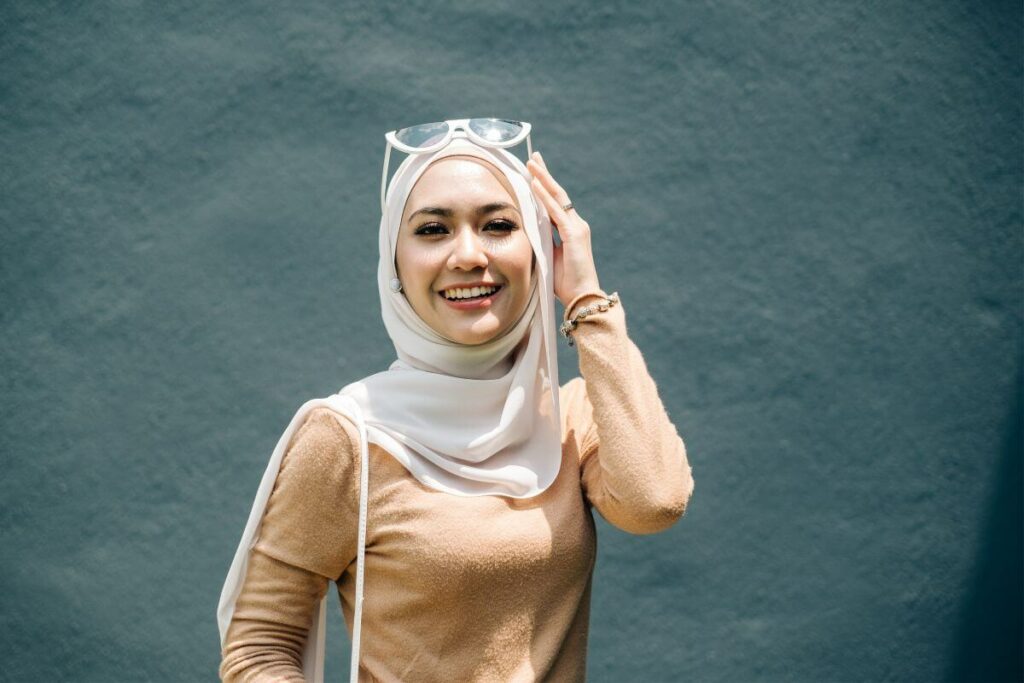 Here are the requirements you will have to meet in order to apply to the Malaysia digital nomad visa :
Financial self-sufficiency : you must demonstrate financial stability. The required annual salary is at least $24,000.
Professional field : you need to illustrate your expertise in the IT industry such as digital marketing, digital content creation, cybersecurity, software development, etc.
Health insurance : have a valid health insurance or travel insurance, including health cover for your stay in Malaysia.
Age : you should be over 18 years of age
Remote work : whether you're an independent freelancer, a remote worker or an independent contractor with flexible work arrangements, you're eligible.
Please remember these digital nomad visa Malaysia requirements aren't rigid due to the visa's flexibility to accommodate various professionals.
Nonetheless, you will have to prove that you meet the minimum income requirements and have a well-established income source.
More About Malaysia Visa Digital Nomad Income Requirements
The minimum income requirement for a Digital Nomad Visa in Malaysia is an integral part of the application process.
As a digital nomad, you're expected to earn at least $24000 / 22400 € annually, whether you're a freelancer, contractor or business owner.
This income criterion ensures that you have the financial stability to support your lifestyle in Malaysia.
To validate your income, you can present an employment contract that's been active for at least three months, or if you're a freelancer, a contract with a long-standing client.
Digital Nomad Malaysia Visa Documents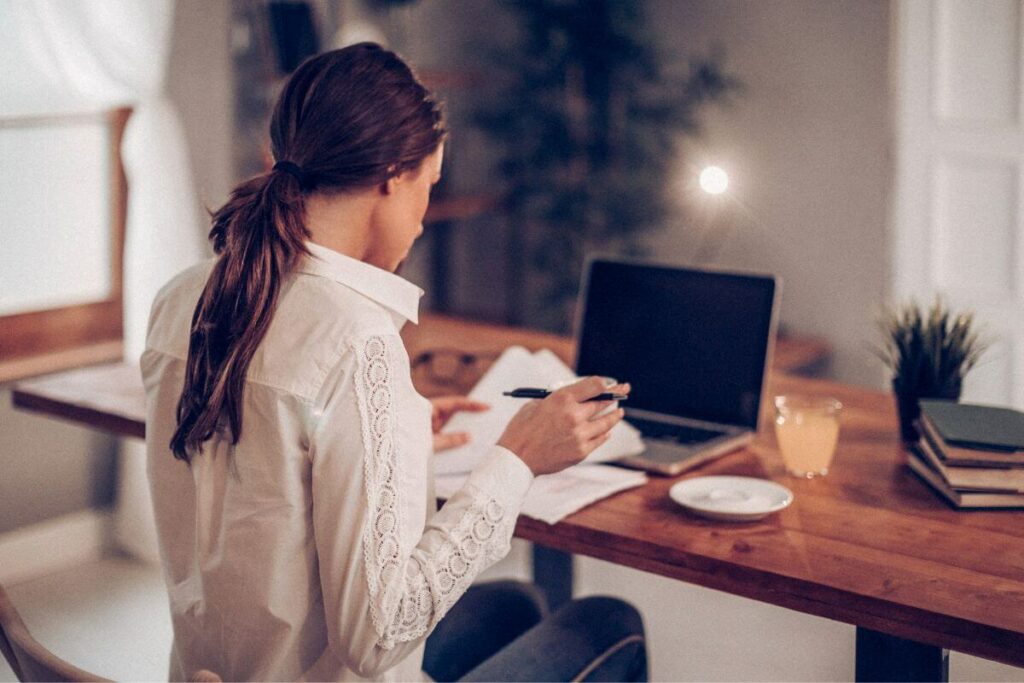 Planning to apply for a Malaysia Digital Nomad Visa ?
Then you need to gather and present certain documents as proof of your eligibility :
Valid Passport details : ensure that your passport is valid for at least 14 months and has six blank pages.
Passport photo : follow the standard requirements of a passport photo (35 mm width x 50 mm height, in color, not older than six months).
Bank statements and payslips : show your bank statements for the last three months and your yearly income statement. Include your payslips from the past three months.
Updated resume : submit your most recent resume, highlighting your digital skills and professional accomplishments.
Letter of good conduct : acquire this from an authorized body in your current country of residence.
Personal bond form : the personal bond form is a declaration that you will respect the visa conditions and Malaysian laws.
Educational certificates : attach any certificates, diplomas or awards you have received that attest to your educational qualifications.
Health insurance certificate : although not needed until your visa application is approved, you should have health insurance for your stay in Malaysia.
Proof of work : if you're a digital freelancer or an independent contractor working in digital creative content, provide multiple contracts with local or foreign clientele. For remote workers, an active employment contract from a non-Malaysian company is needed.
These documents offer qualified digital nomads the opportunity to prove their value and join a digital nomad friendly destination.
Malaysia Digital Nomad Visa Application Process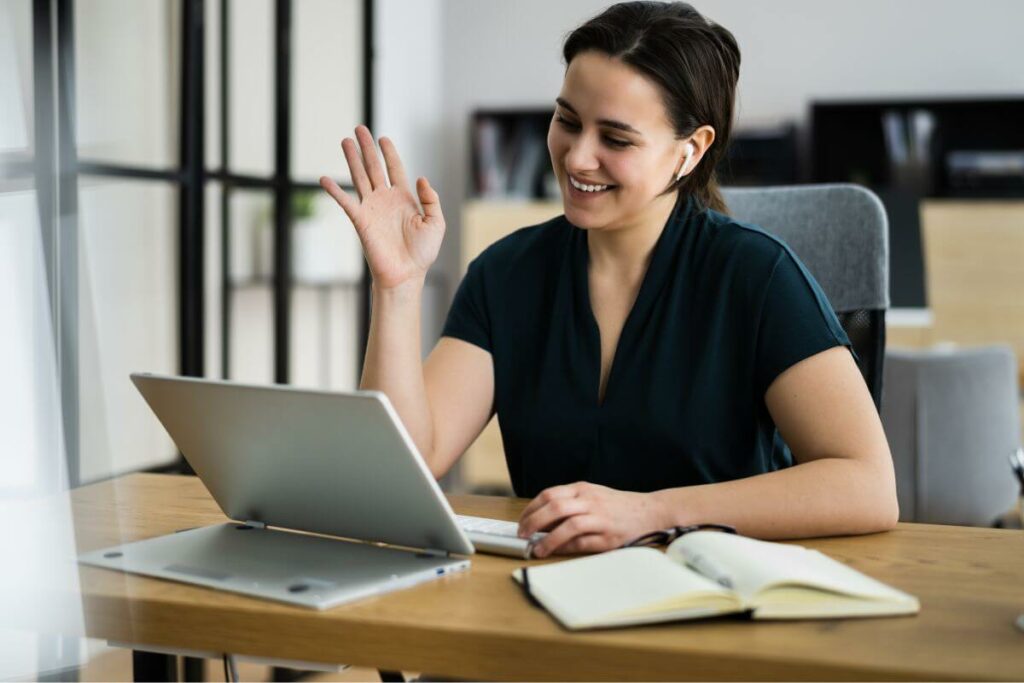 Here is a step by step guide to fully understand the entire application process :
Gather all required documents : kick-start the application process by gathering all the necessary documents. These should be digitized as the application is submitted online. Ensure that all documents are in English or have authorized translations.
Register online : you will need to create an account on the MDEC portal or the Rantau Digital Nomad Pass website using your personal email. A confirmation email will be sent to validate your account. Please note that this online portal is only open to specific countries, and others might need to apply via their local embassy.
Fill the application form : this form requires personal details, employment and income information and information about any dependents accompanying you. Ensure you choose the appropriate occupation, either as a digital freelancer/independent contractor or remote worker based on your work nature.
Upload the documents : upload the necessary documents prepared in step one. The files should be in PDF format and must not exceed 20MB.
Pay the application fee using a credit or debit card or PayPal. Visa fee is approximately $225 / 210 € for the main applicant, with an extra processing fee of about $112 / 105 € for each dependent.
Submit the application : after double-checking all entered information, submit your application. It will then be reviewed by iVisa experts or the respective Malaysian authorities.
Receive the answer : finally, after about four weeks, you will receive an official response via email containing your proof of approval documentation. Print this document and carry it with you as it will be used to issue your visa upon arrival in Malaysia.
Digital Nomad Visa Malaysia Renewal Process
To renew your Malaysia digital nomad visa, first ensure that you still meet the eligibility criteria, including financial stability and employment status in a digital field.
You will need to apply for the renewal online, similar to the initial application process, providing updated documents if necessary. The renewal fee is the same than the original fee : $225 / 210 €.
How Long Is A Malaysia Digital Nomad Visa Valid For ?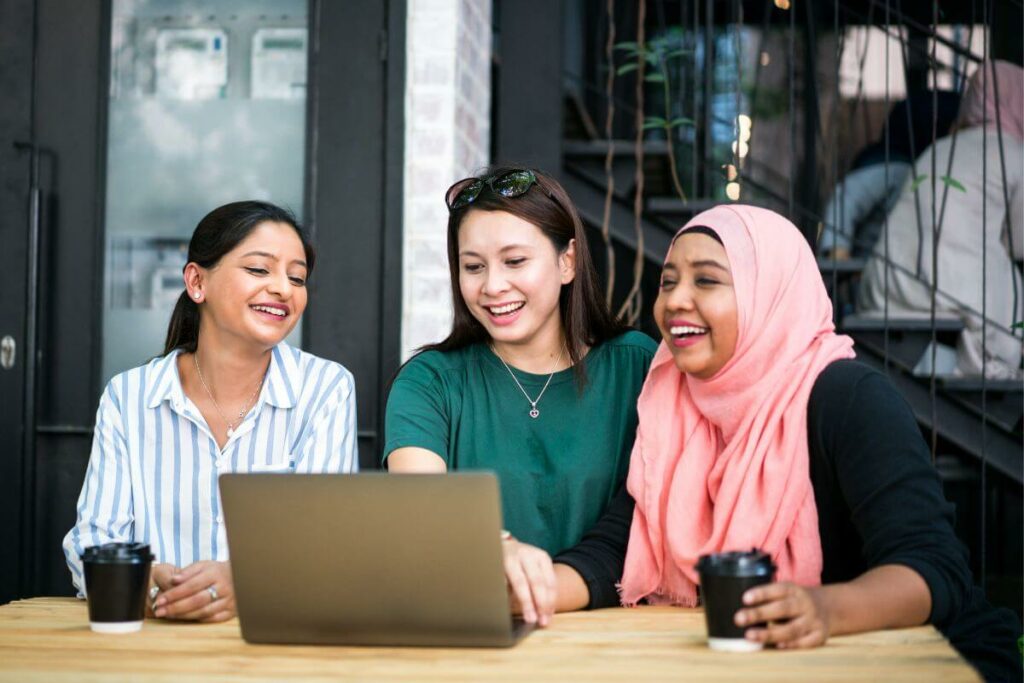 Malaysia long term visa for digital nomads, also known under De Rantau nomad pass, is valid for one year from the date of issuance.
This duration is designed to give you enough time to enjoy the work-life balance that Malaysia offers while contributing to the Malaysia digital economy corporation.
The visa is not a one-time opportunity though ; it can be renewed for an additional year, as long as your eligibility is maintained.
Cost Of Digital Nomad Visa Malaysia
The Malaysia Digital Nomad Visa fee is around $225 (equivalent to approximately 210 €) for the main applicant.
This fee is used to process the application and validate the provided information. For any dependents accompanying you, there is an additional processing fee of about $112 (around 105 €) per dependent.
These fees can be paid using a credit or debit card or via PayPal. It's worth noting that these fees are non-refundable, even if the application is unsuccessful.
Malaysia Digital Nomad Visa Taxes To Expect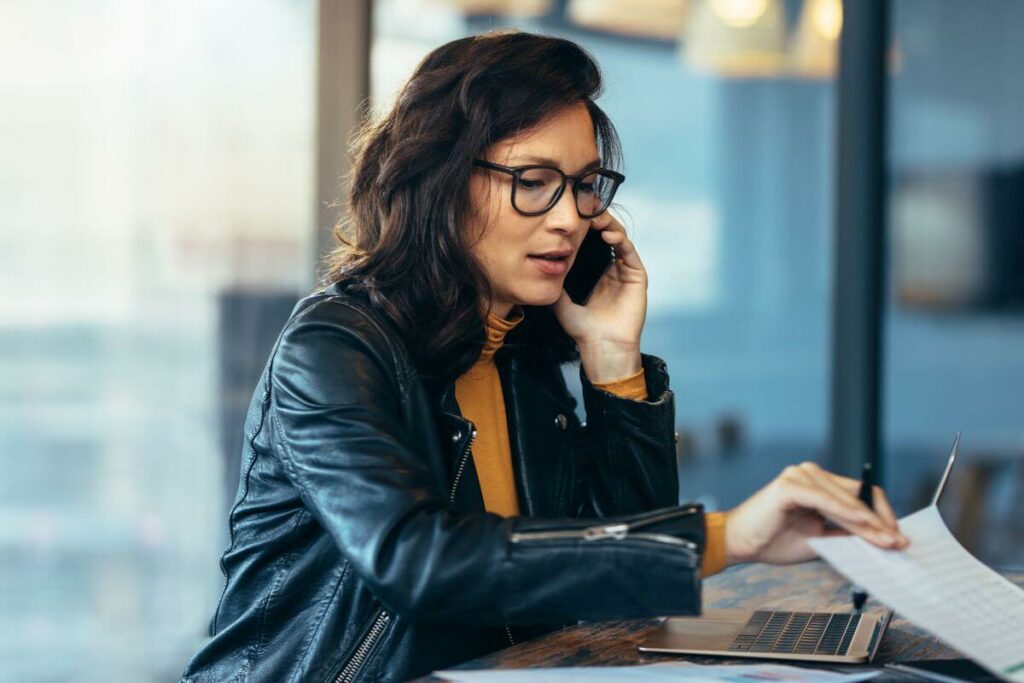 As a holder of the Malaysia's Digital Nomad Visa, you're only liable to pay taxes on income earned within the country.
Therefore, if your income derives from employment or freelancing for companies abroad, you won't be subject to local taxes.
If at some point you become a part of the local digital nomads and receive income from Malaysian companies, be prepared to pay local taxes. Malaysia employs a banded tax system, with rates starting from 14%.
Malaysia Digital Nomad Visa Processing Time
For remote workers, the processing time for digital nomad visas is around four weeks.
After submitting your application with the necessary documentation, you can expect to receive a response via email within this timeframe.
Your visa is then issued upon arrival in Malaysia. This process allows you to plan your travel dates accordingly.
Bringing Family With You
Malaysian digital nomad visas allow you to bring your immediate family members along. This includes your spouse and children.
They can be included in your application as dependents to ease the process of transitioning your whole family.
This arrangement ensures that you can continue your professional pursuits in a different setting without having to be separated from your loved ones.
For each dependent, you'll need to pay an additional fee of around $112 / 105 €.
Cost Of Living In Malaysia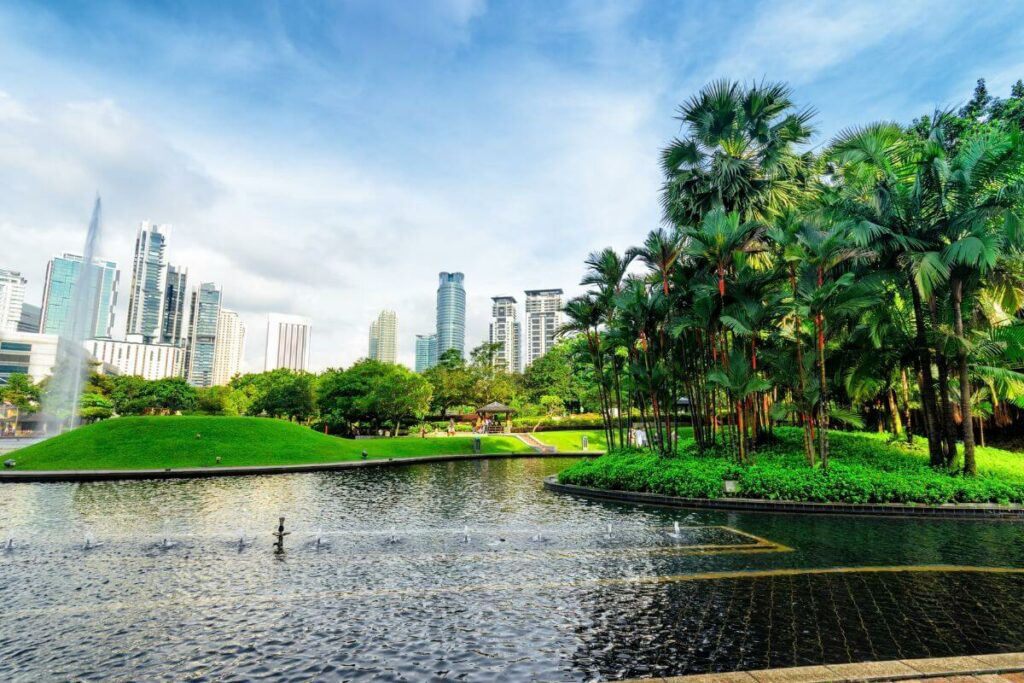 Malaysia isn't the cheapest country in Southeast Asia but it remains quite affordable compared to any other digital nomad destination in Europe.
The exact costs will largely depend on your lifestyle, location and personal preferences.
But, whether you're budgeting for housing, groceries, transportation or leisure activities, you can expect to find options that suit various budget ranges.
Here are some examples of what to expect for digital nomad accommodations, food, transports, etc.
| Accommodation | Cost |
| --- | --- |
| Rent | 250 to 400 € / $275 to $440 |
| Buy | From 30000 € / From $33000 |
| Hotels | 20 to 50 € / $22 to $55 |
| BnB | 15 to 30 € / $17 to $33 |
| Food | Cost |
| --- | --- |
| Restaurant | 3 to 10 € / $3,30 to $11 |
| Groceries | 100 to 150 € / $110 to $165 /month/pers |
| Fast Food | 3 to 6 € / $3,30 to $6,75 |
| Transports | Cost |
| --- | --- |
| Train | Around 10 € / $11 per 100km |
| Bus | 0,5 to 1 € / $0,55 to $1,10 per trip |
| Taxi | 0,5 to 1 € / $0,6 to $1.10 per km |
| Car rental | 30 to 50 € / $33 to $55 per day |
| Airplane | 40 to 100 € / $44 to $110 per national trip |
| Leisure | Cost |
| --- | --- |
| Day excursion | 20 to 30 € / $22 to $33 |
| Nightlife | 10 to 20 € / $11 to $22 |
| Museum / attractions | 5 to 10 € / $5 to $11 |
| Outdoor activities | 10 to 30 € / $11 to $33 |
You can also check the Cost of Living in Malaysia here.
Is There Digital Banking In Malaysia
There are multiple local and international banks that offer digital services in Malaysia.
For example, we can name Maybank, CIMB and Public Bank ; all of them provide comprehensive online banking services like fund transfers, bill payments and online shopping.
Many FinTech companies are also emerging with digital banking solutions, such as BigPay, which is affiliated with AirAsia, and GrabPay from the ride-hailing app Grab.
Popular Digital Nomad Hotspots (Cities) In Malaysia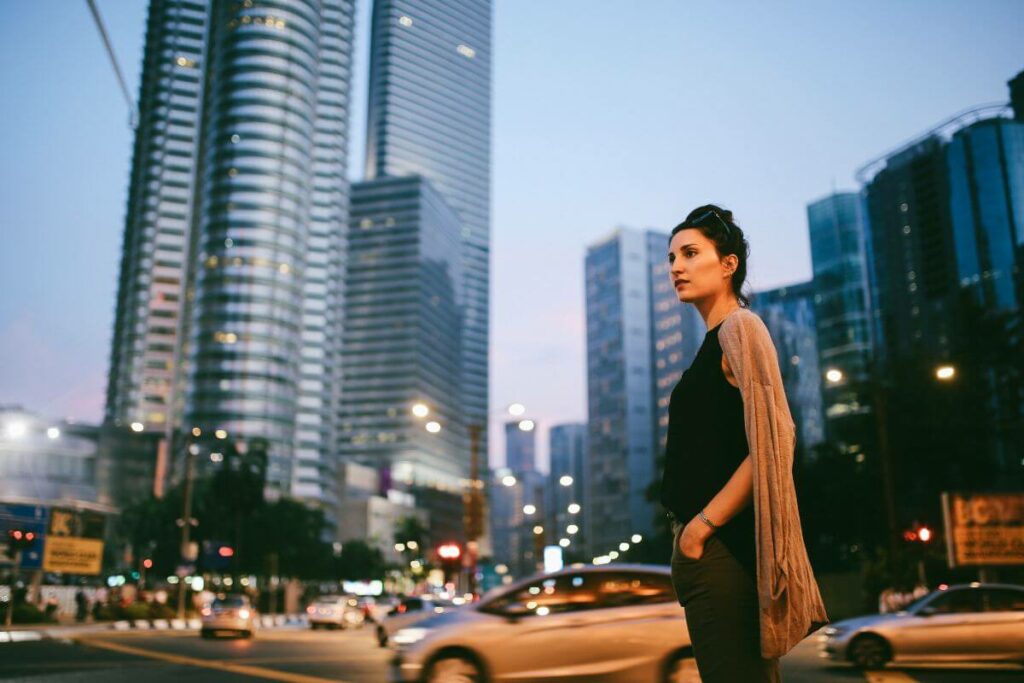 Many digital nomads will be looking for the most popular hotspots to join digital nomad communities.
Here you are sure to find your perfect digital nomad destination.
Kuala Lumpur
The capital city, Kuala Lumpur, is a top choice for many digital nomads.
It's a modern and major metropolis with a vibrant arts and food scene. Co-working spaces are abundant and the city's impressive infrastructure makes it a great place for digital work.
Penang
Known for its unique blend of Eastern and Western influences, Penang offers a relaxed lifestyle combined with a bustling food and art scene. Its capital, George Town, is a UNESCO World Heritage site.
Langkawi
This island offers a tropical paradise to work remotely.
With its stunning beaches and relaxed pace of life, Langkawi is ideal if you're seeking a tranquil work environment. There are several co-working spaces and good internet connectivity in the digital domain.
Melaka
Melaka's rich history and diverse culture attract more and more digital professionals. It's a smaller city than Kuala Lumpur, with a laid-back vibe, but it has all the essentials to work remotely !
Kuching
Located in East Malaysia, Kuching is known for its vibrant street life, local cuisine and outdoor activities. The city is relatively quiet, so it's ideal for digital nomads who prefer a calm environment with affordable cost.
Are There Coworking Communities In Malaysia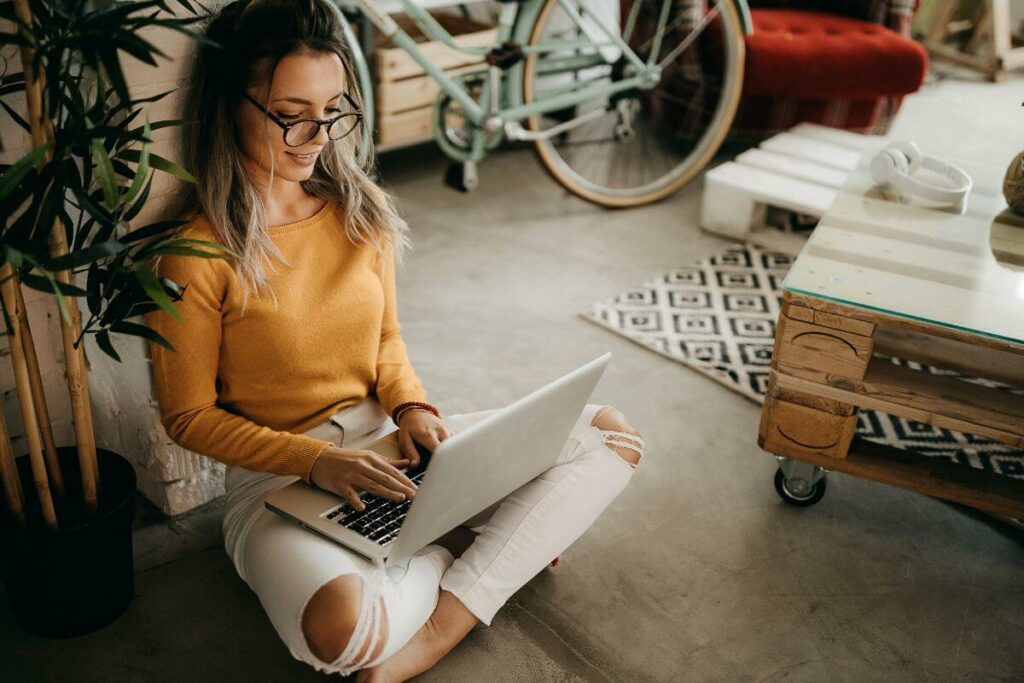 Coworking communities are widely available here thanks to the Malaysia long term visa for digital nomads.
In the country's larger cities, the increasing number of digital nomads, freelancers and startups has led to a surge in the availability of coworking spaces.
Kuala Lumpur
In Kuala Lumpur, the coworking scene is thriving with a variety of spaces to cater to different needs.
Spaces like Colony Coworking Space and DOJO that provide an engaging environment with shared office amenities and networking events.
Penang
Penang is fast becoming a digital nomad hub with coworking spaces such as Masco or Common Ground. They provide not only workspace but also hosts numerous tech events, workshops and meetups.
Johor Bahru
As the third-largest city in Malaysia, Johor Bahru also offers several coworking spaces for digital nomads and freelancers.
Infinity 8 and DreamSpace are popular choices as they provide shared workspaces, meeting rooms and events to facilitate networking and collaboration.
Final Pros & Benefits
Malaysia's Digital Nomad Visa offers an array of benefits:
Thanks to its strategic location in Southeast Asia, you're well-positioned to explore the region.
The cost of living is relatively low, so it is an attractive choice for long-term stays.
You can also bring your family along and the visa is renewable.
Malaysia has a vibrant digital community and numerous coworking spaces that provide ample networking opportunities.
The digital nomad Asia is also great to enjoy the country's diverse culture, warm hospitality and delicious food !
Few Drawbacks To Have In Mind
The visa application process can be lengthy as it requires multiple documents and up to four weeks of processing time.
You'll also need to pay visa fees for both you and your dependents. The climate is tropical, and it can be quite hot and humid, especially during the wet season.
Another drawback is the fact that, even though digital banking is present, international transactions may come with fees, so it's worth considering this aspect when budgeting.
3 Alternative Countries With Similar Requirements We Recommend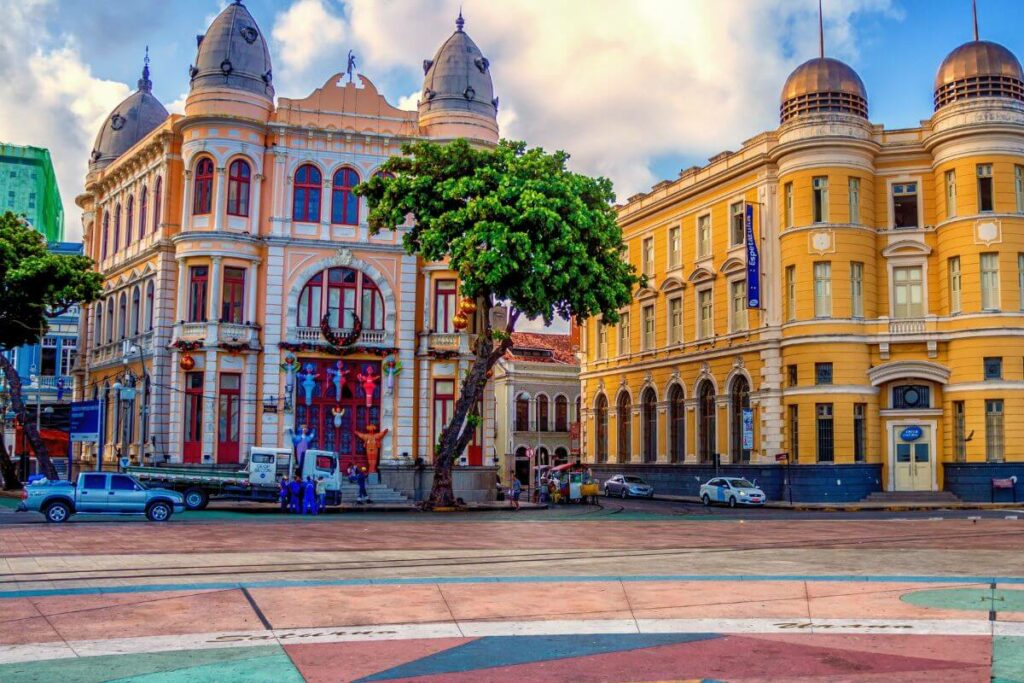 Are you looking for a multicultural country offering a De Rantau nomad pass alternative ?
Here are the best options we could find.
Brazil
Brazil offers a robust visa program for digital nomads. Its relaxed lifestyle and beautiful beaches make it an appealing destination. The country has a diverse expat community and a variety of coworking spaces available.
Indonesia
Indonesia, and more specifically the island of Bali, is a well-known hotspot for digital nomads. The country offers a conducive environment for remote working, with reliable internet and affordable living costs.
Bali
While part of Indonesia, Bali deserves its own mention given its popularity among the digital nomad community.
Known for its beautiful beaches, rich culture and friendly locals, Bali has an established infrastructure for digital nomads, including high-speed internet and plenty of coworking spaces.
Read Next – 40 Countries That Offer Digital Nomad Visas
FAQ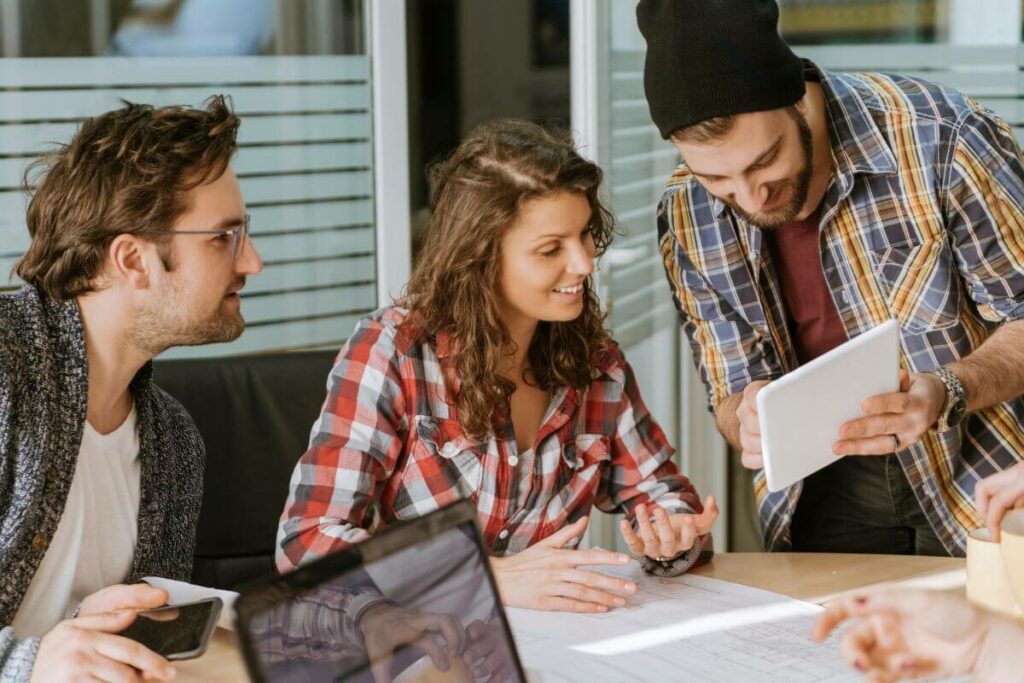 Can I apply for a Malaysia digital nomad visa while abroad ?
Yes, you can apply for the Malaysia digital nomad visa online from anywhere in the world.
Can I extend the Malaysia digital nomad visa ?
Yes, the Malaysia digital nomad visa can be renewed for one more year after its initial validity.
Can U.S. citizens work as a digital nomads in Malaysia ?
Yes, U.S. citizens can work as digital nomads in Malaysia as long as they obtain the relevant digital nomad visa.
Do digital nomads pay tax in Malaysia ?
Digital nomads in Malaysia do not pay tax on income earned abroad but are taxed on income generated within Malaysia.
Where in Malaysia is best for digital nomads ?
Kuala Lumpur, Penang and Langkawi are popular hotspots for digital nomads due to their robust digital infrastructure and lively expat communities.
Wrap Up
Applying for the Malaysia Digital Nomad Visa opens doors to experiencing a culturally diverse and dynamic country that also offers a comfortable and affordable living environment.
With the ample benefits and few drawbacks in mind, now is your time to make an informed decision about choosing Malaysia as your next digital nomad destination !