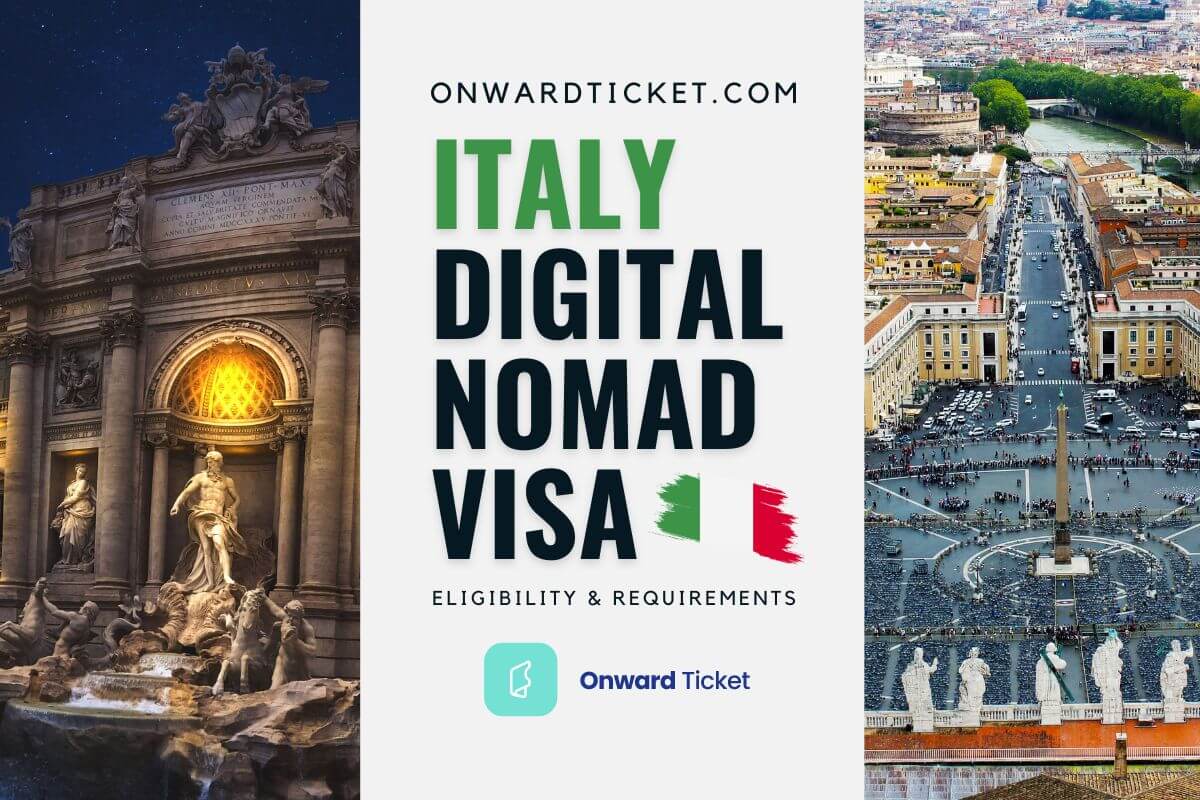 Voted in 2022, Italy's Digital Nomad Visa has gained attention among remote professionals seeking an enchanting blend of culture, history, and beautiful landscapes.
So let's delve into the eligibility requirements and application process for Italy's Digital Nomad Visa !
In this exhaustive guide, you'll find all the essential information to pursue your remote work aspirations in this Mediterranean paradise.
Does Italy Have A Digital Nomad Visa – Key Points Explained
Until now, remote workers had to apply for a self-employment visa in order to live and work in Italy.
However, things are going to change very soon as on March 28, 2022, a new legislation approving a digital nomad visa for digital nomads was signed into Italian law.
Although the program is not yet in operation, details regarding the Italian digital nomad visa have begun to emerge.
Some very good news for foreign professionals looking for a sunny and interesting place to live in !
Is It Hard To Get Italy Digital Nomad Visa ?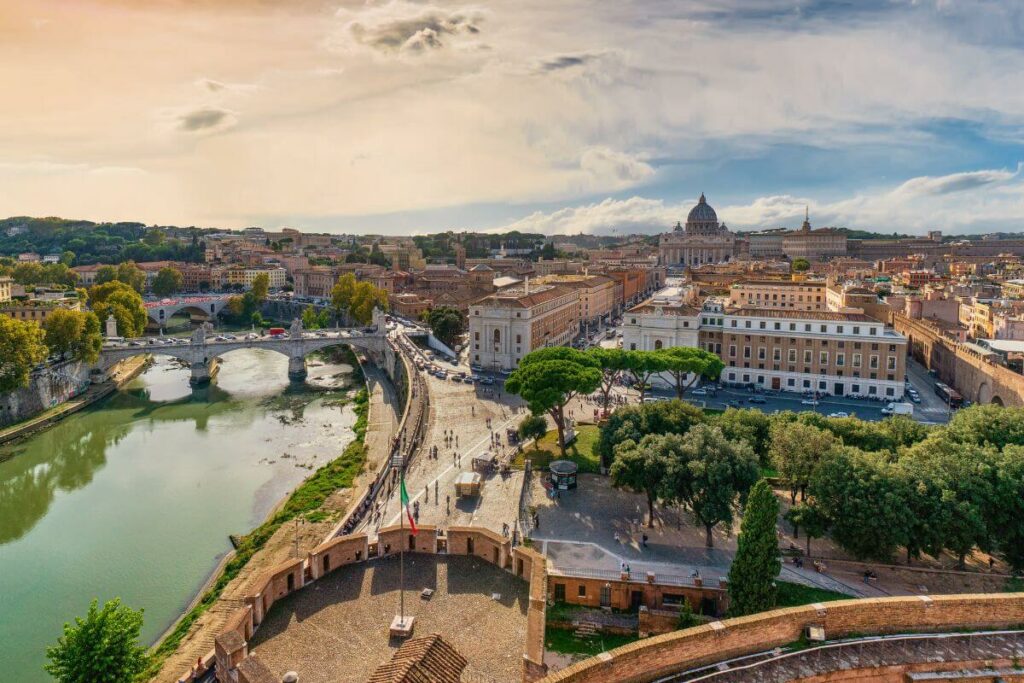 Getting the Italy Digital Nomad Visa may not be as difficult as you think, provided you meet the eligibility criteria and follow the application process diligently.
Some Italian digital nomad visa requirements are actually way easier to meet than other destinations. The minimum income requirement, for example, will be easy to reach for most remote workers.
What Type of Visa is the Italian Digital Nomad Visa ?
The Italy digital nomad visa is quite similar to the Italian Self-employed Visa. Both are visas for non-EU citizens wishing to work as a self-employed person in Italy.
The Self-employed Visa gathers three different visa categories : the Startup Visa, the Freelancer Visa, and the Entrepreneur Visa. Chances are high Italy digital nomad visa will be the fourth type of Self-employed visa.
Italy Digital Nomad Visa Requirements & Eligibility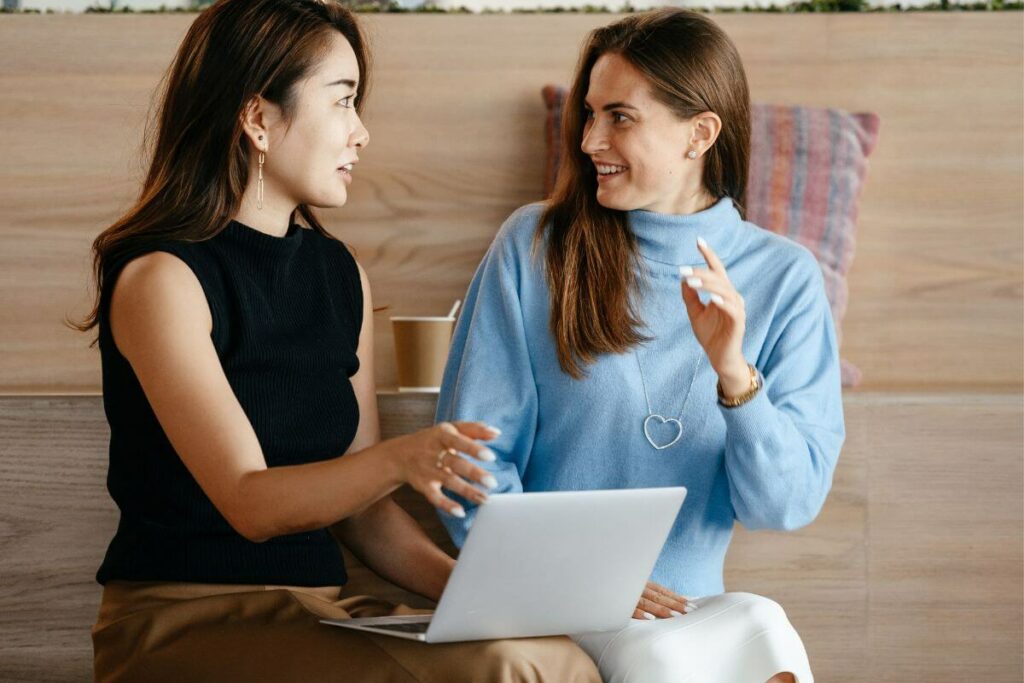 In order to apply for the italian digital nomad visa, you will have to meet some requirements :
Be a non-EU citizen
Working for an employer or clients registered outside Italy
Working by using telecommunications technology
Fill an application form
Show a work contract
Have an annual gross income of at least 8500 € ($9000)
Hold a clean criminal record
Show proof of accommodation in Italy
Have health insurance to cover your hospitalization and medical expenses
Show proof of sufficient funds to maintain your stay in Italy
The Italian government has made it clear that all digital visa applications will be reviewed case by case, which means that a tailor examination will be made for each application, and that those requirements are not strict but depending on your personal situation.
Digital Nomad Visa Italy Income Requirements
Almost all countries offering a digital nomad visa impose minimum income requirements to make sure digital nomads won't become a burden to the nation. And this is also the case with the Italy digital nomad visa.
For the Self-employed Visa, the global income you have to earn is established to 8500 € ($9000) per year.
The amount for the digital nomad visa isn't public yet, but chances are high it will be higher. However, Italian bureaucracy will be flexible and will individually review all applications.
Apply For Digital Nomad Visa Italy With These Documents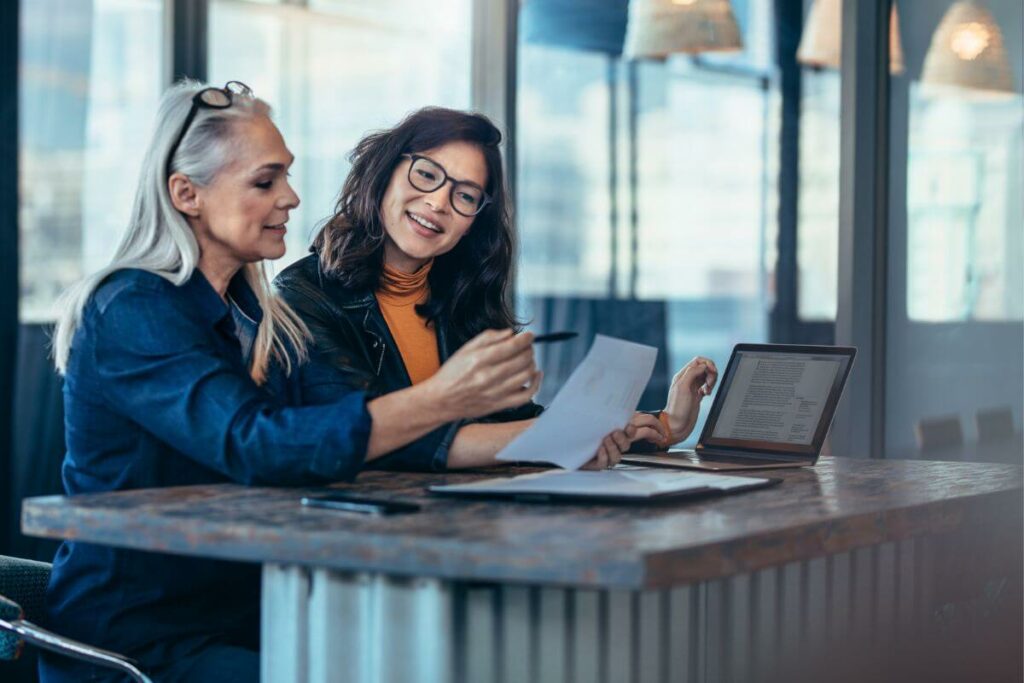 To apply for the new Digital Nomad Visa in Italy, you will need to gather the following documents :
A valid passport : ensure that your passport is valid for at least six months beyond your intended stay in Italy.
Passport-sized photos : provide recent, high-quality passport-sized photographs.
Proof of income : demonstrate a stable income that meets or exceeds the minimum threshold established by Italian authorities.
Health insurance : subscribe comprehensive health insurance coverage.
Proof of accommodation : present evidence of your living arrangements in Italy (rental contract, letter from your host, etc.)
Travel itinerary : detailed itinerary of your travel plans, including dates and destinations within Italy.
Visa application form : complete the relevant visa application form accurately and in its entirety.
Proof of sufficient funds : bank statements
Clean criminal record
Digital Nomad Visa Italy Application Process Step By Step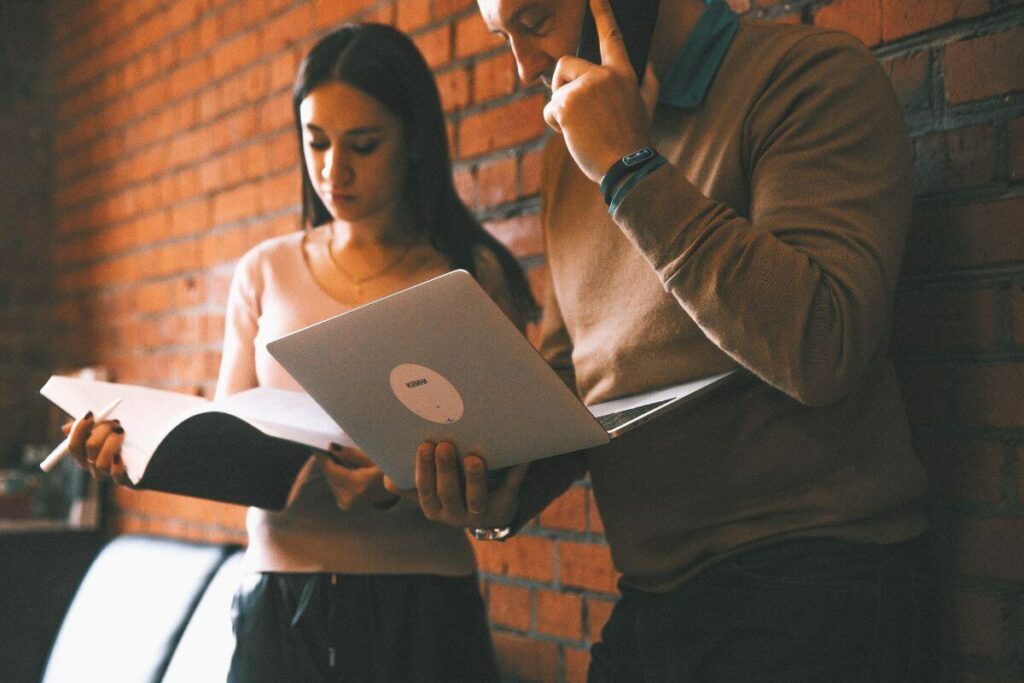 Research visa requirements: Look out for the eligibility criteria and requirements for the Italian Digital Nomad Visa. Consult the Italian consulate or embassy in your country to obtain accurate and up-to-date information.
Gather all necessary documents: Collect all the essential documents you need. They're all listed above but here again, you will have to make sure no additional document is required for the application.
Complete the visa application form: Fill out the relevant visa application form thoroughly and accurately, ensuring that all information is consistent with your supporting documents.
Schedule your visa appointment: Schedule an appointment at the Italian consulate or embassy in your country of residence to submit your visa application in person. During this appointment, local authorities will examine all your documents and will ask you to provide biometric data (usually fingerprints).
Attend your visa appointment: Attend your scheduled visa appointment with all the required documents, completed application form, and visa fee payment. Be prepared to answer any questions about your application and travel plans.
Await the visa decision: Once your application has been submitted, wait for a decision from the Italian authorities. The processing time hasn't been made public yet, but it will probably be a few weeks.
Collect your visa and prepare your trip: Upon receiving a positive visa decision, collect your passport with the visa sticker from the consulate or embassy. Ensure all your travel arrangements are in place and prepare to enjoy your life as a digital nomad in Italy !
Digital Nomad Visa For Italy Renewal Process
We don't know yet if digital nomad visas for Italy will have a renewal option.
If this is the case, then the renewal process for the Italian Digital Nomad Visa will typically involve submitting a new application with updated documents before the current visa expires.
Before you apply again, make sure to check you still meet all the criterias. Also verify the timelines outlined by the Italian authorities to ensure a smooth process.
How Long Is Italian Digital Nomad Visa Valid For ?
The validity period for the Italian Digital Nomad Visa is yet to be determined by the authorities. Typically, digital nomad visas in other countries range from 6 months to 2 years.
The Italian Self-employed Visa is valid for one year and can be renewed up to 4 times, for a total of five years of residency.
Then remote workers have to apply for a residence permit. Chances are high the Italian digital nomad will be valid somewhere between 1 and 5 years.
Cost of Digital Nomad Visa Italy
As the Italy visa for digital nomads program is not yet operational, the exact cost is unknown. Visa fees usually vary depending on duration and type of visa.
For comparison, digital nomad visa fees in other European countries can range from $70 (65 €) to $500 (470 €) or more.
Italy Digital Nomad Visa Taxes to Expect
The tax implications will depend on your individual circumstances : tax residency, nature of your income, applicable tax treaties between Italy and your home country…
We strongly advise you to seek professional tax advice to ensure compliance with Italian tax regulations.
Read Later – Top 7 online resources for digital nomads
How Long You Wait To Get Digital Nomad Italy Visa
The processing time for Digital Nomad Visas in Italy is currently unknown, as the program is not yet in operation.
It will depend on the application volume, your individual circumstances, and the efficiency of the Italian government. Usually, in Europe, you can be prepared for a few weeks before you receive your visa.
Bringing Family With You
The Italian government has already announced that it will be possible to bring your close family members with you when applying for a digital nomad visa, under certain conditions.
This typically involves:
providing proof of financial support for your family members
obtaining appropriate health insurance coverage
and meeting other requirements set by the Italian authorities
You will also probably have to prove your relationship with your family members.
Cost Of Living In Italy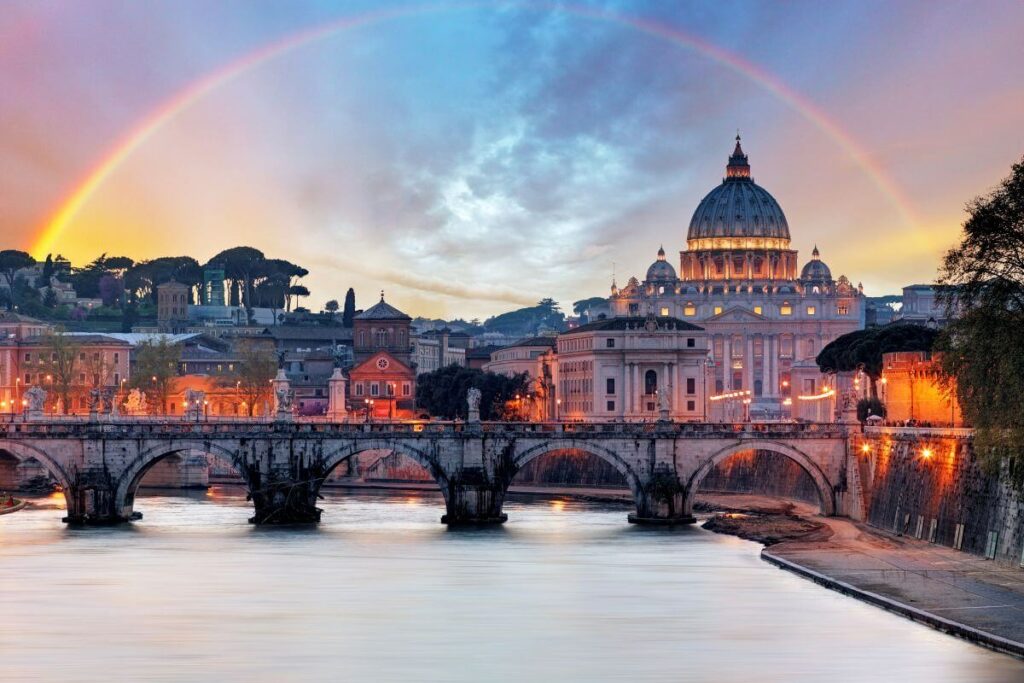 The cost of living in Italy will vary depending on where you live and what your habits are.
Overall, the country is considered average compared to other European countries.
| Accommodation | Cost |
| --- | --- |
| Rent | 600 to 1200 € / $630 to $1260 |
| Buy | 70000 to 400000 € / $80000 to $430000 |
| Hotels | 60 to 120 € / $63 to $126 |
| Bnb | 30 to 80 € / $32 to $84 |
| Food | Cost |
| --- | --- |
| Restaurant | 30 to 60 € / $32 to $64 |
| Groceries | 200 to 400 € / $210 to $420 /month/pers |
| Fast Food | 5 to 10 € / $5 to $10 |
| Transports | Cost |
| --- | --- |
| Train | 20 to 60 € / $21 to $63 per 100km |
| Bus | 1.50 to 2.5 € / $1.58 to $2.63 per trip |
| Taxi | 1 to 2 € / $1.05 to $2.10 per km |
| Car rental | 25 to 60 € / $26 to $63 per day |
| Airplane | 50 to 100 € / $53 to $105 per national trip |
| Leisure | Cost |
| --- | --- |
| Day excursion | 40 to 100 € / $42 to $105 |
| Nightlife | 20 to 50 € / $21 to $53 |
| Museum / attractions | 5 to 30 € / $5 to $32 |
| Outdoor activities | 10 to 20 € / $11 to $22 |
You can also check the Cost of Living in Italy here.
Is There Digital Banking In Italy ?
More and more institutions offer innovative financial services.
Traditional banks such as UniCredit Banca and Intesa Sanpaolo now offer digital solutions, with online platforms for account management and transactions.
You can also open an account with some fintech companies like N26, Revolut, and TransferWise.
Those three have entered the Italian market and offer great services for digital nomads and remote workers :
user-friendly apps
multi-currency accounts
competitive international fees, etc.
These digital banking options are great for seamless financial management.
Popular Digital Nomad Hotspots (Cities) In Italy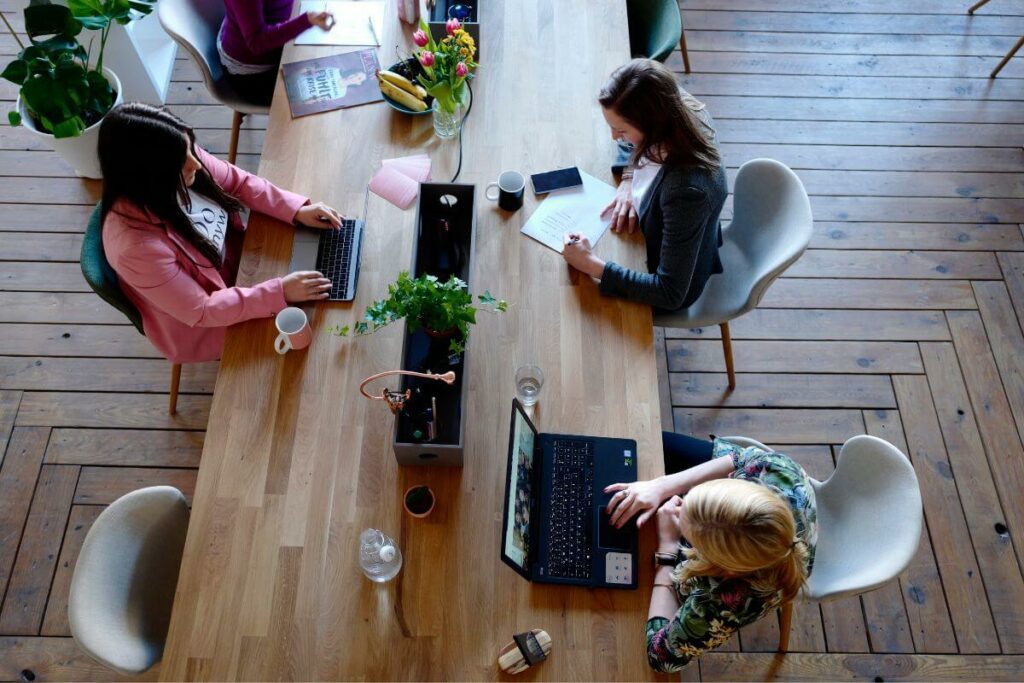 Here are some of the best Italian cities and places for digital nomads to work remotely :
Rome offers remote workers a great blend of ancient architecture (Roman forum, Coliseum, etc.) and modern amenities. There you'll find a lot of coworking spaces, charming cafes, and reliable internet connectivity. Rome is a vibrant city where you'll have the opportunity to delve into Italian culture. It's also where the Italian embassy is located.
Milan is Italy's financial and fashion capital. If you're seeking a cosmopolitan experience and are fond of coworking spaces and a fast-paced lifestyle, then you will love its international flair. Milan is a great place for freelance work and the city's vibe is absolutely unique !
Florence is the birthplace of the Renaissance and a magnet for digital nomads seeking art, history, and world-class cuisine. The city boasts a huge expat community, coworking hubs, and a pedestrian-friendly layout. A great place for remote working if you love History.
Are you looking for a more relaxed place to live in ? Sicily is also a great place for digital nomads thanks to its picturesque towns and pristine beaches. Another advantage is that the island has a lower cost of living compared to continental Italy. Plus its remote workers community is starting to grow exponentially !
Are There Coworking Communities In Italy ?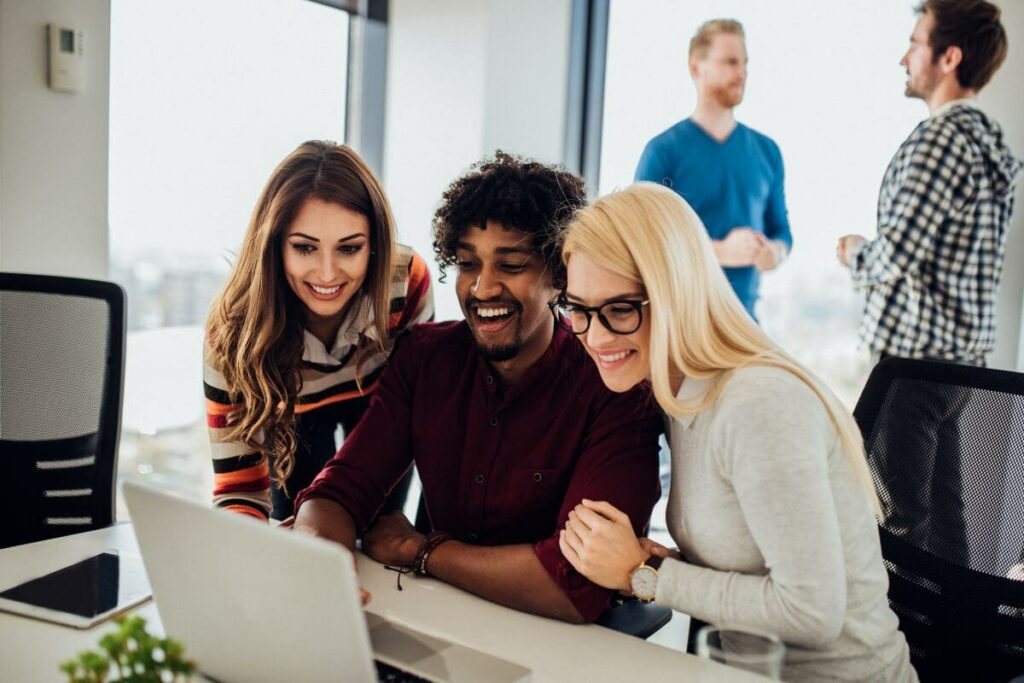 The new digital nomad visa lead to growing coworking communities all around the country.
Here are some of the biggest digital nomads communities we could find there :
Rome is home to a thriving coworking community with spaces such as Office 21, Coaster and Famo Cose. There remote workers can access state-of-the-art facilities, networking opportunities and a collaborative environment.
Milan is probably one of the best developed coworking communities you'll find in Italy, thanks to its bustling business scene. You will find numerous coworking spaces, including Copernico, WeWork, YoRoom, Regus and Talent Garden. All of them offer modern amenities, high-speed internet and a supportive community for remote professionals.
In Florence, the coworking scene has been steadily growing to accommodate the influx of digital nomads and freelancers. Coworking spaces such as Impact Hub Florence, The Student Hotel, and Coworking TSH cater to remote workers from all around the world. The city also has a lot of cafes offering free wifi.
Final Pros & Benefits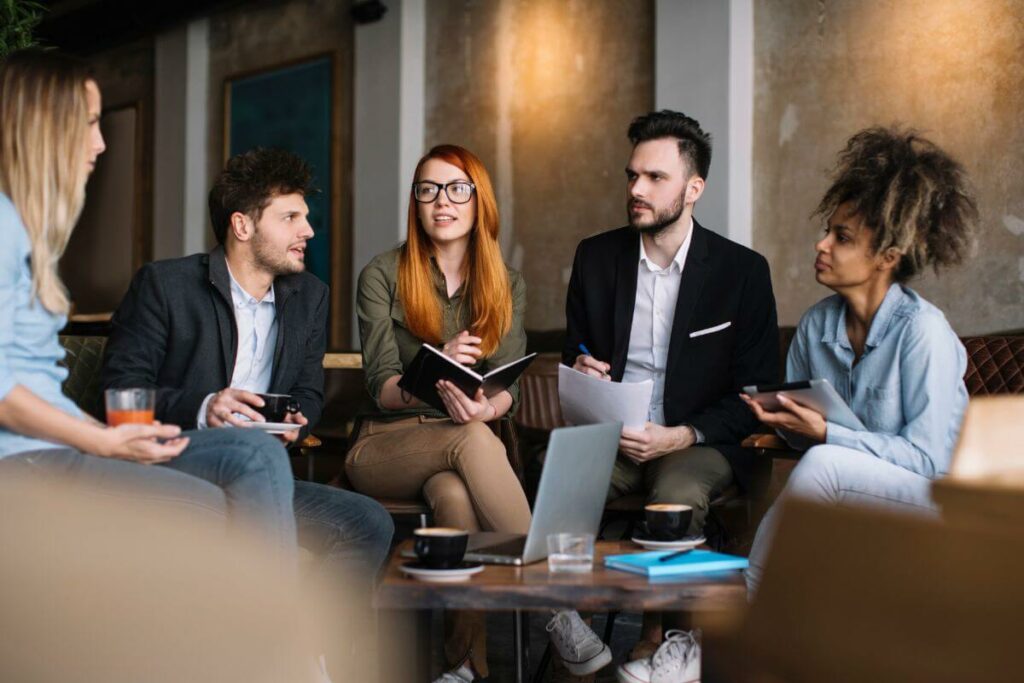 The fact that Italy approves digital nomad visa led to great enthusiasm amongst the digital nomad community.
Working remotely in Italy offers a unique opportunity to enjoy its smooth lifestyle, great cuisine and rich history, art, and culture.
The growing presence of coworking communities, digital banking options, and reliable internet connectivity ensures a seamless remote work experience. The new digital nomad visa will greatly simplify the legal aspect of living and working there.
Few Drawbacks To Have In Mind
You should also consider these few drawbacks before applying for the Italy nomad visa :
The cost of living in popular cities like Rome and Milan can be relatively high.
Also, many remote workers reported the fact that the Italian bureaucracy can sometimes be challenging to navigate. It requires patience and persistence, especially during the Italy remote work visa application process.
Language barriers may also pose difficulties, especially in smaller towns and rural areas where English proficiency might be limited.
3 Alternative Countries With Similar Requirements We Recommend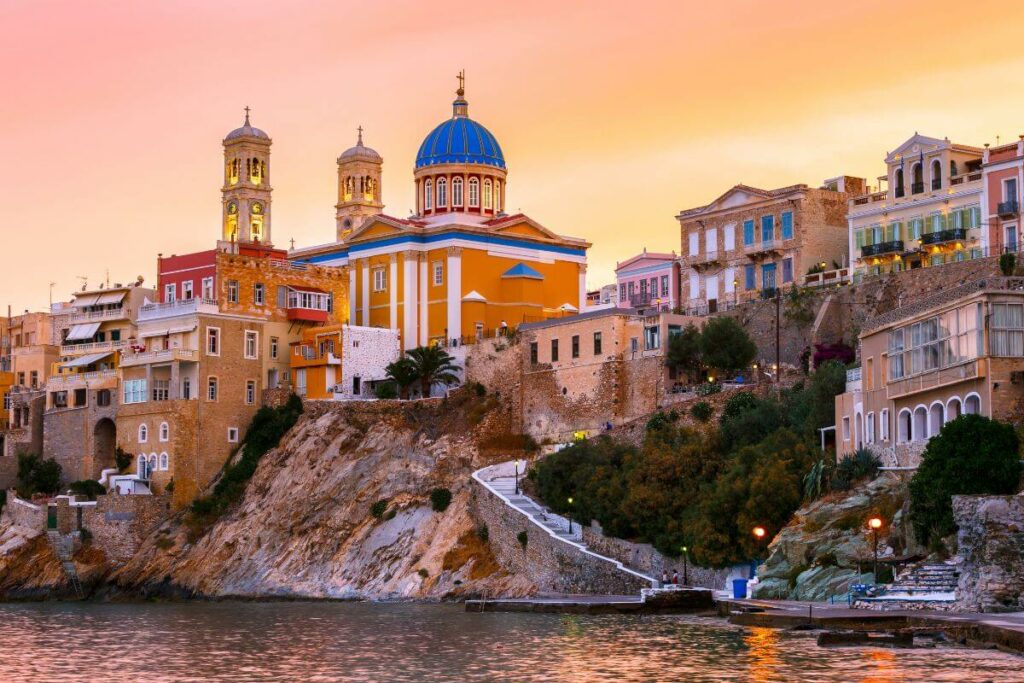 Italy remote worker visa isn't for everyone, so here are some other alternative destinations that offer remote work visas you might find interesting :
Greece – Greece's newly launched digital nomad visa program enables you to enjoy the country's fascinating history, breathtaking islands and mouth watering cuisine. It's a great place to find work-life balance and enjoy an idyllic environment.
Croatia – Croatia's digital nomad visa offers you the chance to experience the country's low cost of living. We also like its Mediterranean climate and growing coworking culture. Croatia provides an appealing alternative if you're seeking to settle in a European destination.
FAQ
Can I legally work remotely from Italy as a digital nomad ?
Yes, you can work remotely from Italy as a digital nomad, provided you have the appropriate visa or permit that allows remote work. Italy digital nomads visas should be shortly available.
Can I get a self-employment visa in Italy ?
Yes, Italy offers a self-employment visa for freelancers and entrepreneurs, subject to meeting eligibility criteria and providing required documentation. To enter Italy, you will soon have access to the new Italian digital nomad visa.
Can you work remotely from Italy without a work visa ?
Non EU nationals are not allowed to work remotely from Italy without a proper work visa or permit. The tourist visa doesn't offer the possibility to work from there.
What is the main Italian digital nomad visa ?
Until now, self employment visa was the best option to live and work in Italy. But the new Italy digital nomad visa will ease the whole process.
How many Italian digital nomad visas will be available every year ?
The annual quota has not been made public yet, but each application will be reviewed individually.
Is Italy a good country for digital nomads ?
Italy is an attractive destination for digital nomads, thanks to its rich culture, stunning landscapes and growing coworking community.
Can I register a freelance business as a foreigner in Italy ?
Yes, foreigners can register a freelance business in Italy, as long as they fulfill legal requirements and obtain necessary permits.
Can the Italian digital nomad visa lead to citizenship ?
The Italian digital nomad visa will probably offer the possibility to obtain a permanent residence permit and, in some cases, Italian citizenship.
Wrap Up
Italy work visa open date hasn't been made public yet, but it's now a matter of months.
The country is one of the most attractive destinations in Europe for digital nomads seeking a warm, sunny and cultural destination in the Old Continent.
We will of course update this article as soon as we have some news about the Italian digital nomad visa !