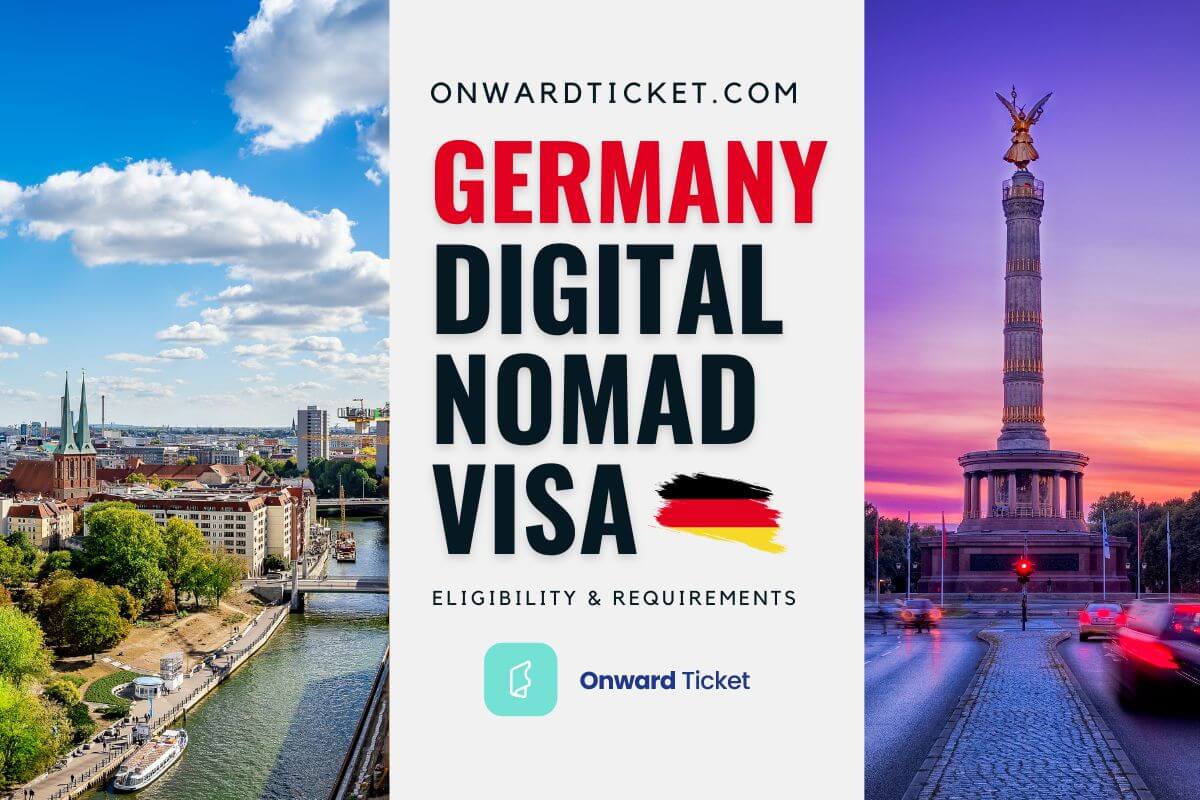 Discover essential Germany digital Nomad visa requirements, application processes, and key insights to transform your remote working experience into a seamless, enriching journey in the heart of Europe's thriving economic powerhouse.
This comprehensive guide will assist you in navigating the German visa landscape.
Does Germany Have A Digital Nomad Visa – Key Points Explained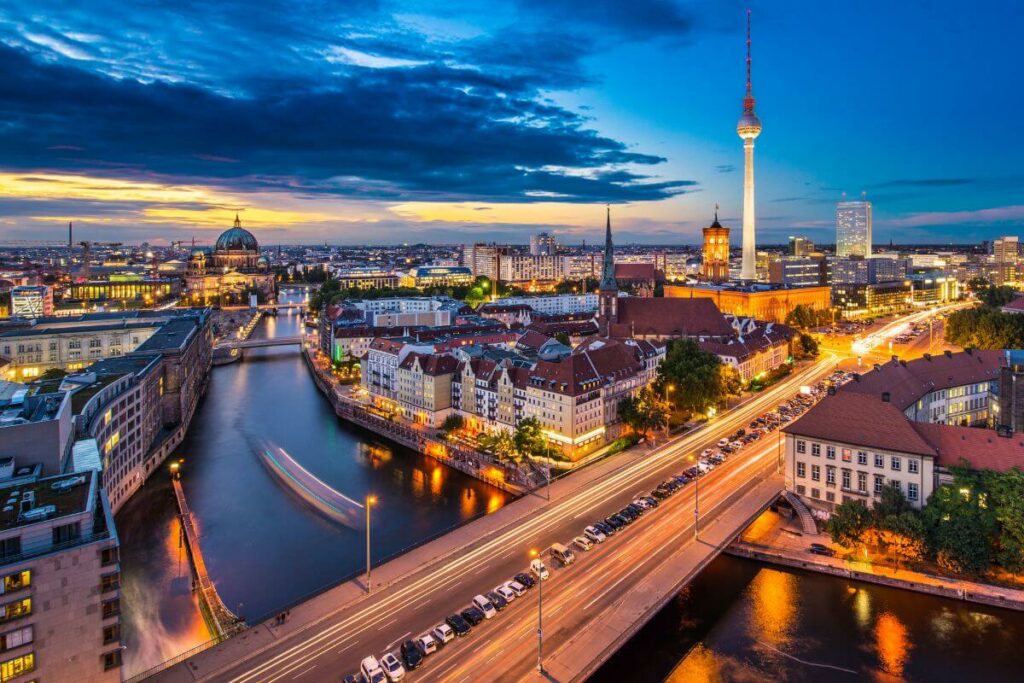 Germany has recently recognized the growing trend of digital nomadism and, thus, has introduced a freelancer visa to accommodate this new breed of professionals.
The visa allows you to legally reside and work in Germany while contributing to the country's diverse and innovative landscape.
Here are some key points you need to consider before you apply :
Eligibility : Digital Nomad Visas, or freelancer visas, are available to non-EU citizens who can demonstrate a stable income, valid health insurance and a legitimate reason for their stay in Germany (client contracts or freelance work for example).
Duration : the Germany digital nomad visa is granted for an initial period of three months to one year and can be extended depending on individual circumstances.
Application process : you must first secure a visa appointment at your local German consulate or embassy.
Is It Hard To Get A Digital Nomad Visa For Germany ?
As long as you meet all the requirements, then obtaining a Germany digital nomad visa is pretty straightforward.
You will have to gather all the necessary documents and – this might be a barrier for some applicants – attend an in-person interview at the German embassy in your home country.
Types Of Digital Nomad Freelance Visas In Germany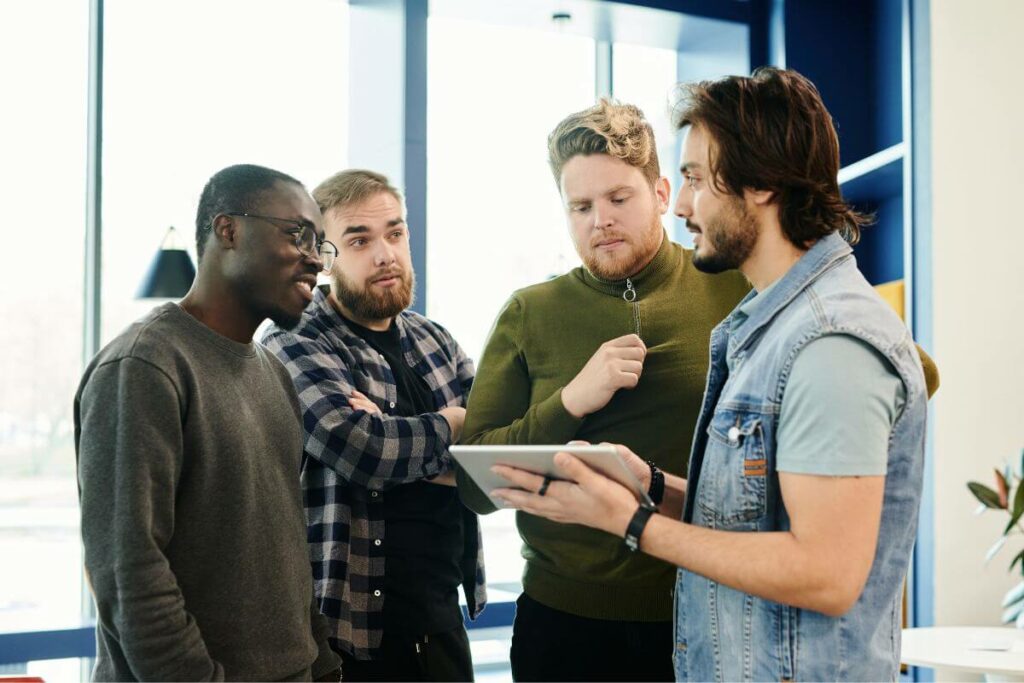 Even if Germany doesn't offer a proper digital nomad visa, some options are still available if you're looking for a Germany remote work visa :
Freelance Visa (Freiberufler Visum) : designed for self-employed individuals in fields such as writing, design, or consulting. This visa requires proof of expertise, a detailed business plan, and relevant client contracts.
German Artist Visa (Künstler Visum) : this visa is specifically tailored for artists, musicians, and performers. The Artist Visa necessitates a solid portfolio, references, and confirmed engagements in Germany to demonstrate your artistic value.
IT Specialist Visa (Fachkraft Visum) : this visa might be for you if you're a skilled IT professional. It requires evidence of substantial experience, relevant certifications, and the potential to contribute to Germany's tech landscape.
Startup Visa (Start-up Visum) : aimed at innovative entrepreneurs, the Startup Visa demands a robust business plan, proof of financial resources, and the potential for job creation and economic growth in Germany.
Eligibility & Digital Nomad Visa Germany Requirements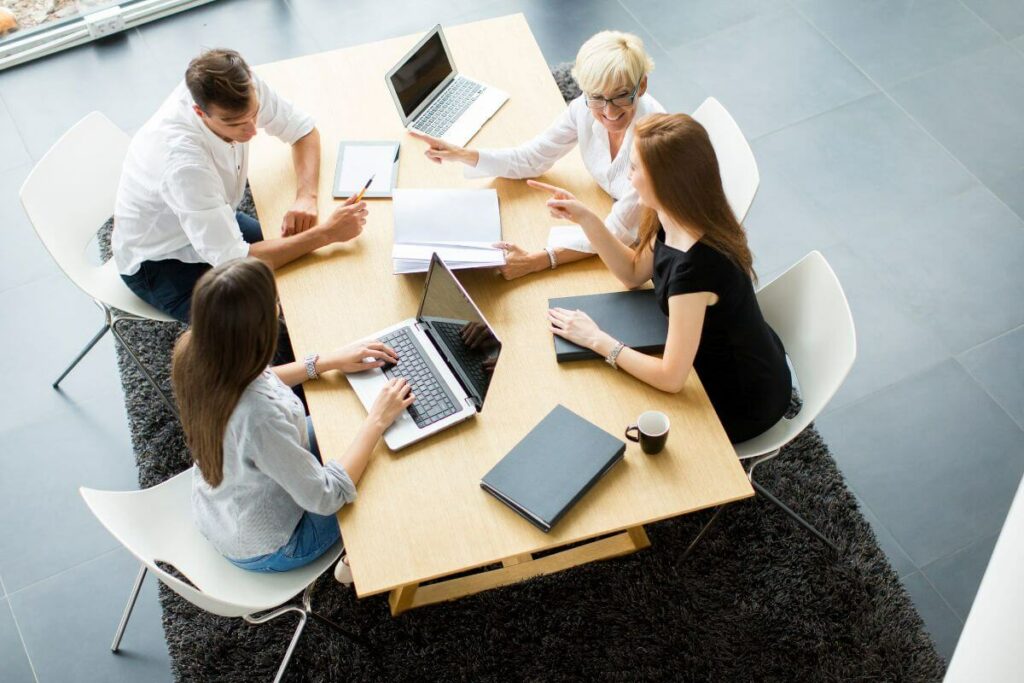 Here are the requirements you absolutely need to meet if you want to apply for a Germany digital nomad visa :
Proof of freelance or remote work : you must demonstrate you have a remote job, freelance projects or clients based outside of Germany. If you have German clients, then your application will be rejected.
Proof of professional expertise : a solid portfolio, references, or certifications related to your field of work are required.
Sufficient income : you must provide evidence of a stable and adequate income to support yourself during your stay.
Private health insurance : you need to have valid health insurance coverage for the entire duration of your stay.
Accommodation : proof of a place to stay in Germany (rental agreements or hotel reservations for example)
Clean criminal record : you should not have any criminal record and must provide a background check to confirm this.
More About Germany Digital Nomad Visa Income Requirements
To make sure you won't become a burden to German society, the German government set up a minimum income threshold.
To qualify, you must provide evidence of a stable income that meets or exceeds 9000 € ($9800) per year, or 750 € ($815) per month.
In order to prove you earn enough money to apply, you can submit bank statements, pay slips or tax returns from the past three to six months.
Documents You Need For German Digital Nomad Visa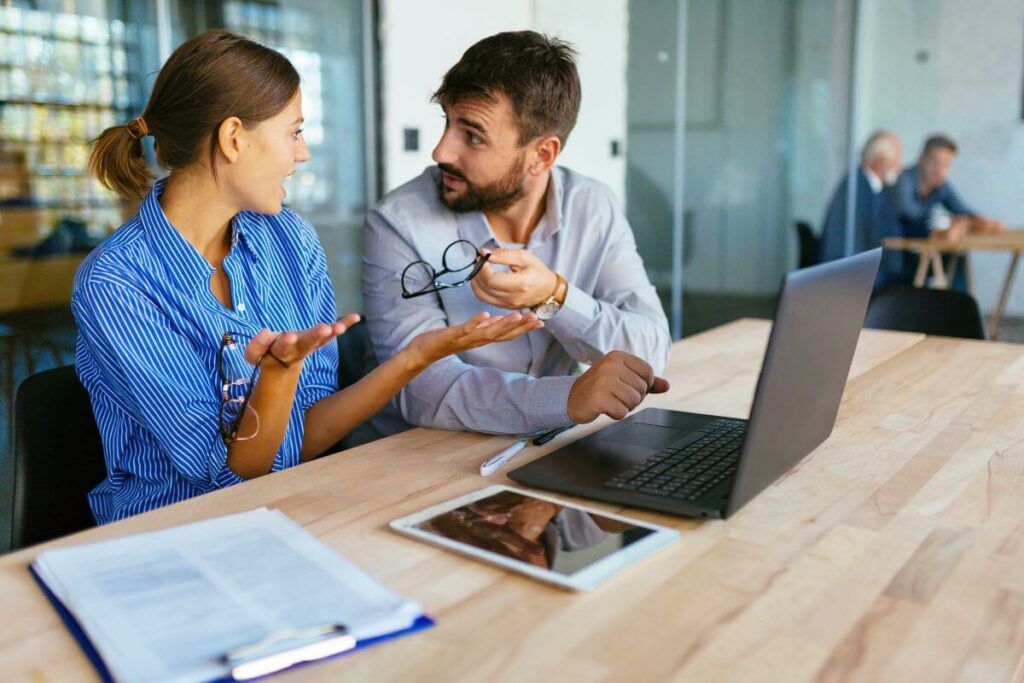 Here is an exhaustive list of all the required documents you need to gather in order to apply for the German freelance visa :
Passport : a valid passport with at least two blank pages and an expiry date beyond the intended stay in Germany.
Passport-sized photographs : two recent, biometric passport-sized photographs.
Visa application form : a completed and signed visa application form.
Proof of income : bank statements, pay slips, or tax returns from the past three to six months showing you earn at least 9000 € ($9800) per year.
Health insurance : valid health insurance coverage for the entire duration of your stay.
Accommodation : proof of a place to stay in Germany.
Professional documents : portfolio, references or certifications related to your field of work.
Criminal background check
Germany Digital Nomad Visa Application Process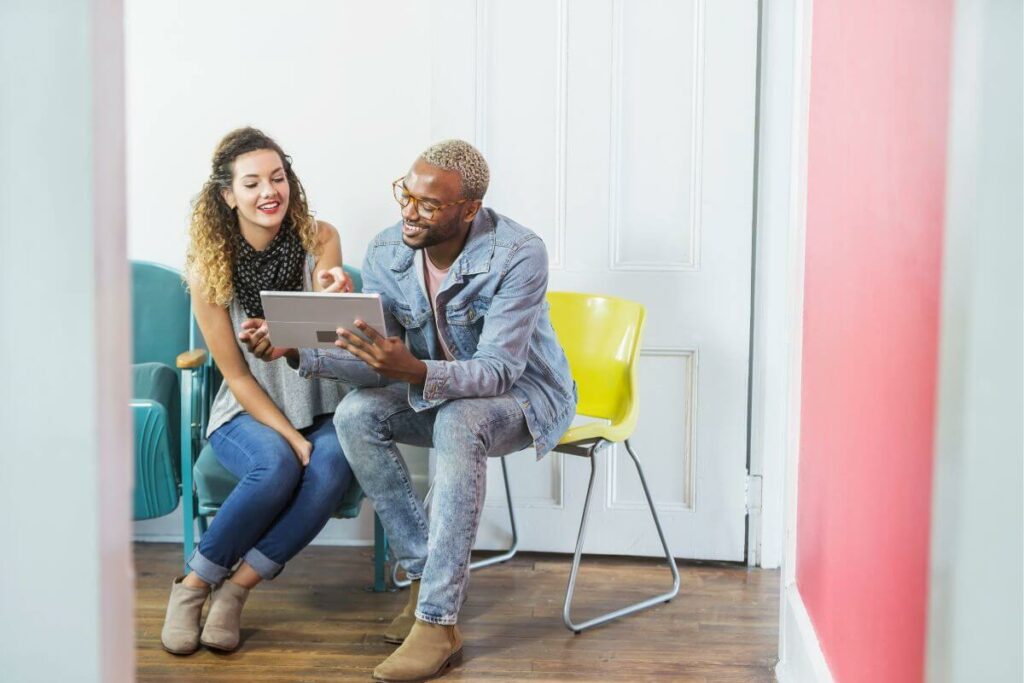 Follow this mini tutorial step by step to apply for the German freelance visa.
Research and preparation : gather information on which of the different types of visas is suited for your circumstances and ensure that you meet all the eligibility criteria.
Compile all the documents : collect and prepare all the necessary documents mentioned above.
Book a visa appointment : schedule an appointment at your local German embassy for a visa application interview.
Attend the visa appointment : arrive on time and present all required documents to the visa officer. Be prepared to answer questions about your plans in Germany and the nature of your work.
Pay the visa fee : submit the visa application fee. This fee depends on the type and duration of the visa you apply for.
Wait for the decision : the processing time of the German immigration office may take several weeks or even months. Stay patient and be prepared to provide additional information if requested.
Receive your visa : once your visa is approved, collect your passport with the visa sticker from the embassy or consulate.
Address registration : upon arrival in Germany, register your address with the local Resident Registration Office (Einwohnermeldeamt) within 14 days.
Germany Digital Nomad Visa Renewal Process
Before your visa expires, gather updated documentation and apply for an extension at the local immigration office (Ausländerbehörde).
Make sure to start the process early to ensure a smooth transition and uninterrupted stay in Germany, as the German freelance visa processing time is pretty long.
Your 3 months freelancer visa will then be upgraded to a 3 years temporary residence permit.
How Long Is A Germany Digital Nomad Visa Valid For ?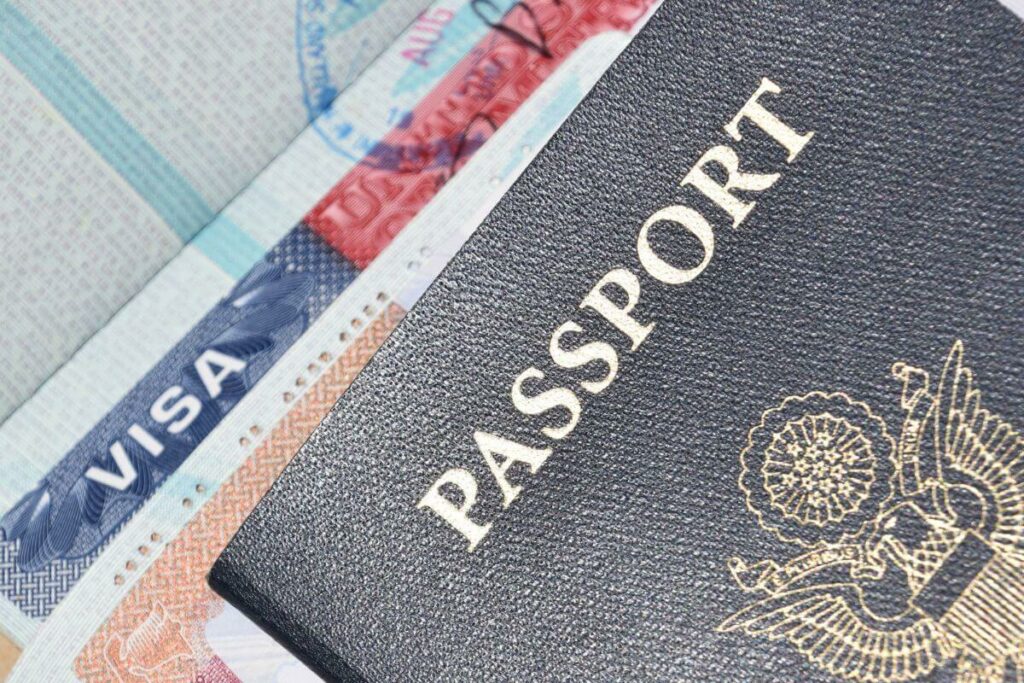 The German freelance visa is granted for an initial period of three months.
It then can be upgraded to a 3 years freelancer residence permit. Make sure to apply for this residence permit before your visa expires as the process is quite long.
After this period of three years, you will be able to apply for a permanent residence permit as long as you meet the eligibility criteria.
Digital Nomad Visa Germany Cost
The alternative German Freelance visa costs 60 € ($65) and is valid for three months.
If you wish to apply for a three year residence permit afterwards, then the cost is 100 € ($110).
If after the three years granted by this permit, you wish to apply for permanent residency, then the cost is 260 € ($282).
Additional costs may also arise from document translations, health insurance premiums, and other requirements.
Digital Nomad Visa Taxes To Expect
You are subject to German tax regulations as long as you have a freelancer residence permit.
You have to expect income tax, solidarity surcharge and possibly church tax. Your tax obligations actually depend on the source of your income and your duration of stay in Germany.
If your stay exceeds 183 days in a calendar year, you may be considered a tax resident, which means your worldwide income will be subject to German taxation.
Don't hesitate to consult the local tax office to ensure compliance with local regulations and international tax obligations.
Germany Digital Nomad Visa Processing Time
The processing time for a Germany freelance Visa is unfortunately one of the longest in the European Union.
It ranges from a few weeks to several months. This is why we strongly recommend you to ensure that all documentation is accurate and complete, and to submit your application well ahead of your planned travel dates.
Bringing Family With You
If you intend to bring your family to Germany under the freelance visa program, then you'll need to apply for dependent visas for your spouse and children.
The German law offers a family reunification visa which allows your family members to join you during your stay.
You will have to provide proof of adequate living space, financial support, and travel insurance coverage for all the members of your family.
Your partner may also be required to demonstrate basic German language skills.
Cost Of Living In Germany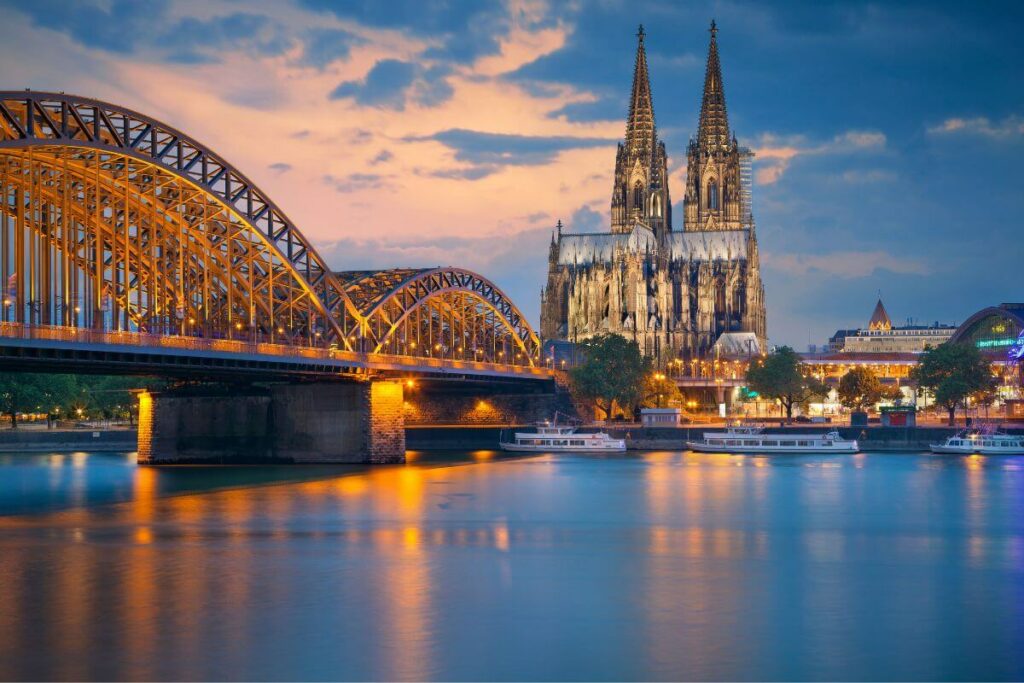 Major cities like Munich, Frankfurt and Hamburg are typically more expensive than smaller towns or rural areas.
On average, a single person's monthly expenses, excluding rent, range from 800 € ($875) to 1200 € ($1300).
Here is an estimation of your expenses while living in Germany.
| Accommodation | Cost |
| --- | --- |
| Rent | 700 to 1200 € / $760 to $1300 |
| Buy | 80000 to 400000 € / $90000 to $450000 |
| Hotels | 70 to 120 € / $75 to $130 |
| Bnb | 50 to 100 € / $55 to $110 |
| Food | Cost |
| --- | --- |
| Restaurant | 12 to 35 € / $13 to $27 |
| Groceries | 250 to 400 € / $275 to $430 /month/pers |
| Fast Food | 7 to 12 € / $8 to $13 |
| Transports | Cost |
| --- | --- |
| Train | 15 to 25 € / $16 to $27 per 100km |
| Bus | 2.50 to 3.5 € / $2.75 to $4 per trip |
| Taxi | 1.5 to 3 € / $1.65 to $3.20 per km |
| Car rental | 30 to 50 € / $33 to $55 per day |
| Airplane | 50 to 150 € / $55 to $165 per national trip |
| Leisure | Cost |
| --- | --- |
| Day excursion | 40 to 100 € / $44 to $110 |
| Nightlife | 10 to 30 € / $11 to $33 |
| Museum / attractions | 5 to 20 € / $5.5 to $22 |
| Outdoor activities | 30 to 50 € / $33 to $55 |
You can also check the Cost of Living in Germany here.
Is There Digital Banking In Germany ?
Digital banking is available in Germany, with loads of online banks offering a wide range of services for both locals and expats.
These banks provide convenient access to banking services, including money transfers, bill payments, and savings accounts, through their websites or mobile applications.
You can open a bank account at N26, bunq, Tomorrow or Revolut, for example, and enjoy multi-currency accounts, low fees, and easy account management.
Please bear in mind you won't need to open a German bank account to get the German freelancer visa.
Popular Digital Nomad Hotspots (Cities) In Germany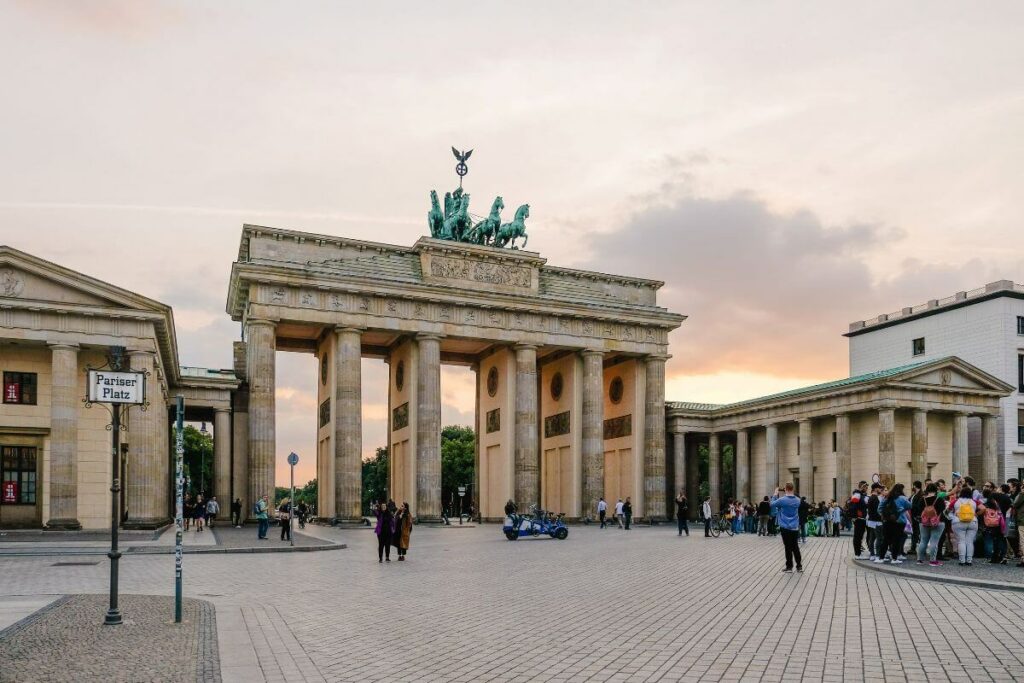 Here is a list of our favorite hotspots to live under the German freelancer visa.
Berlin
The capital, Berlin, attracts more and more digital nomads with its thriving start-up scene and affordable coworking spaces. There you will enjoy a unique blend of history, art, and nightlife.
Munich
Munich offers a high standard of living as well as beautiful architecture.
The city's tech scene and strong economy make it a great choice for digital nomads looking for a blend of urban and outdoor activities during their freelance visa experience.
Hamburg
Germany's second-largest city is a bustling port city with a rich maritime history.
It offers a range of co-working spaces and a growing start-up scene, along with numerous parks and waterfront areas to explore during downtime.
Cologne
Cologne is a vibrant city known for its impressive cathedral and historic sites. There you will find a welcoming atmosphere and affordable cost of living.
Leipzig
This emerging digital nomad destination is great if you're looking for a cheap place that welcomes digital nomads. The city offers a relaxed atmosphere and a high quality of life.
Are There Coworking Communities In Germany ?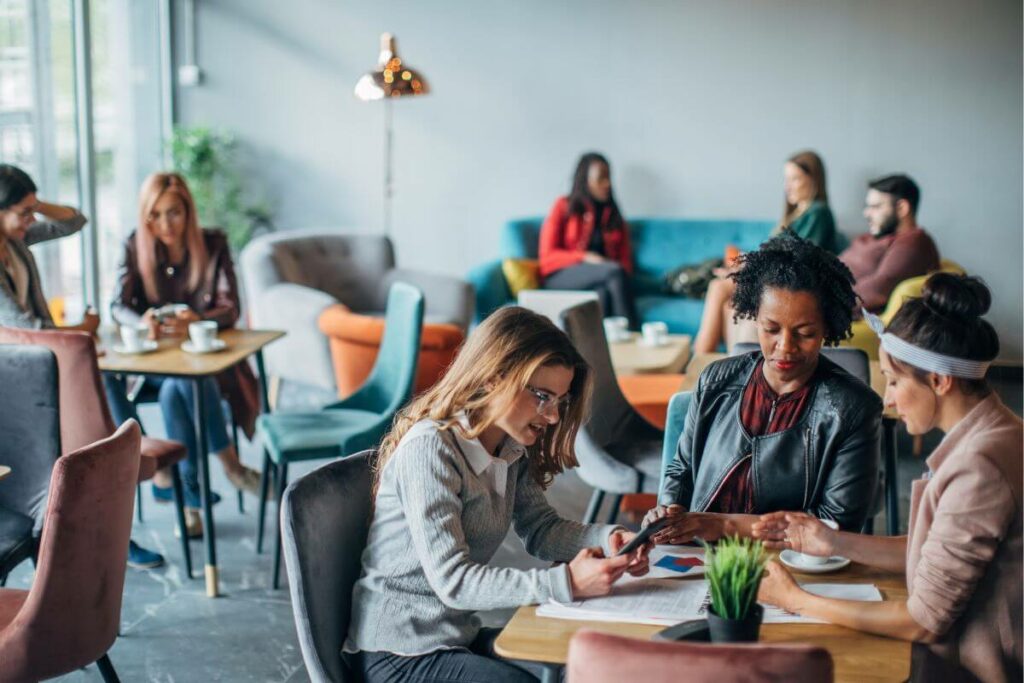 Here are some of the best digital nomads communities we could find in Germany.
Berlin
Berlin is the heart of Germany's start-up scene. The capital offers numerous coworking spaces catering to diverse needs. CoFactory Berlin, Betahaus, St. Oberholz… All of them provide a collaborative environment and great networking opportunities.
Munich
Munich's growing tech industry has led to the establishment of several coworking communities like WERK1, Impact Hub and Idea Kitchen. Those spaces are great to work in thanks to their modern facilities, high-speed internet and supportive environment for digital nomads.
Hamburg
Hamburg provides digital nomads with a range of options to suit their needs. Die Diele and Mindspace, for example, are popular coworking communities in the city.
Final Pros & Benefits
Germany's self employment visa offers numerous benefits to remote workers : high quality of life, excellent infrastructure, access to a thriving economy, natural landscapes, etc.
The country boasts a strong start-up scene, extensive coworking communities, and affordable living options when you leave the major cities.
There you'll find a great opportunity to immerse yourself in a rich culture and to enjoy vibrant nightlife. The entry visa is also pretty easy to get as long as you meet the requirements.
Few Drawbacks To Have In Mind
Yes, Germany offers many benefits.
But there also are a few drawbacks to consider before you apply for a freelance visa or a residence permit.
The cost of living in major cities can be relatively high, and finding affordable housing may be challenging.
Bureaucratic processes and paperwork, especially during the visa application, the renewal stages and at the tax registration office, are often time-consuming.
The language barrier could pose a challenge for digital nomads who do not speak German, as English proficiency may be limited in some areas.
3 Alternative Countries With Similar Requirements We Recommend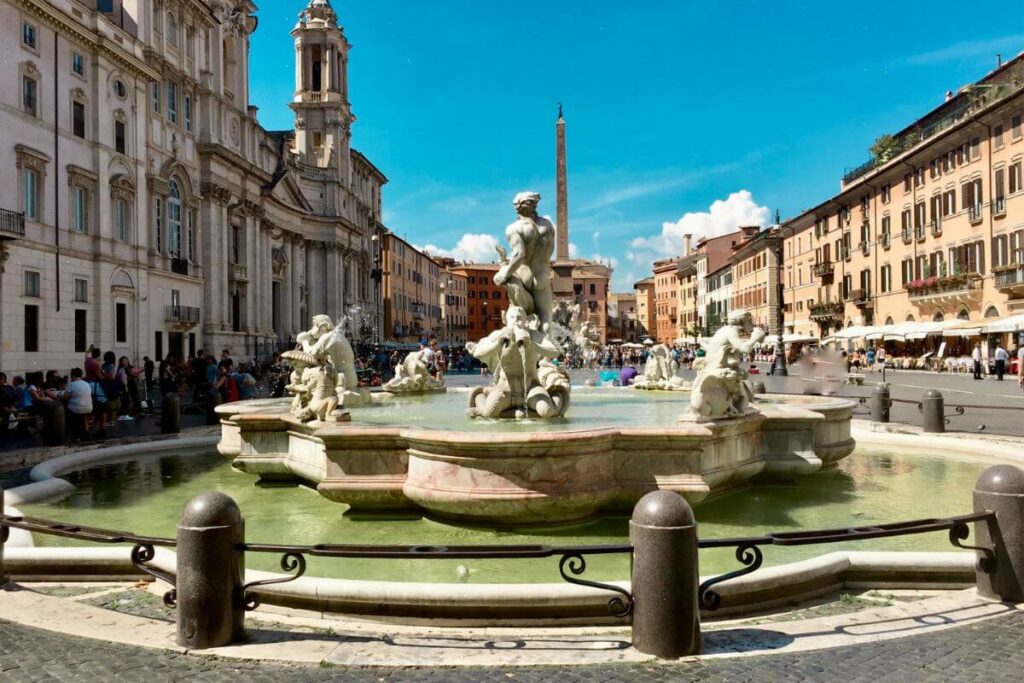 Are you looking to live and work in some other European countries ?
Here are a few alternatives to German freelance visas.
Estonia
Estonia is a pioneer in digital nomad and freelance visa.
The country grants remote workers access to its advanced digital infrastructure, e-residency program and growing tech scene. There you'll find a lower cost of living compared to Germany, and a high quality of life.
Italy
Italy's Digital Nomad entry visa program hasn't been launched yet, but it will probably be a lot similar to Germany's.
It will provide remote workers with the opportunity to live and work in a culturally rich country. The weather there is way more clement and the country offers diverse landscape and delicious cuisine.
Read Next – 40 Countries With Digital Nomad Visas (On Every Continent)
Croatia
Another great alternative to the German's freelance visa is the Croatia's digital nomad visa.
If you wish to try out the Mediterranean lifestyle in a vibrant environment, then you will love its affordable living and growing digital infrastructure.
FAQ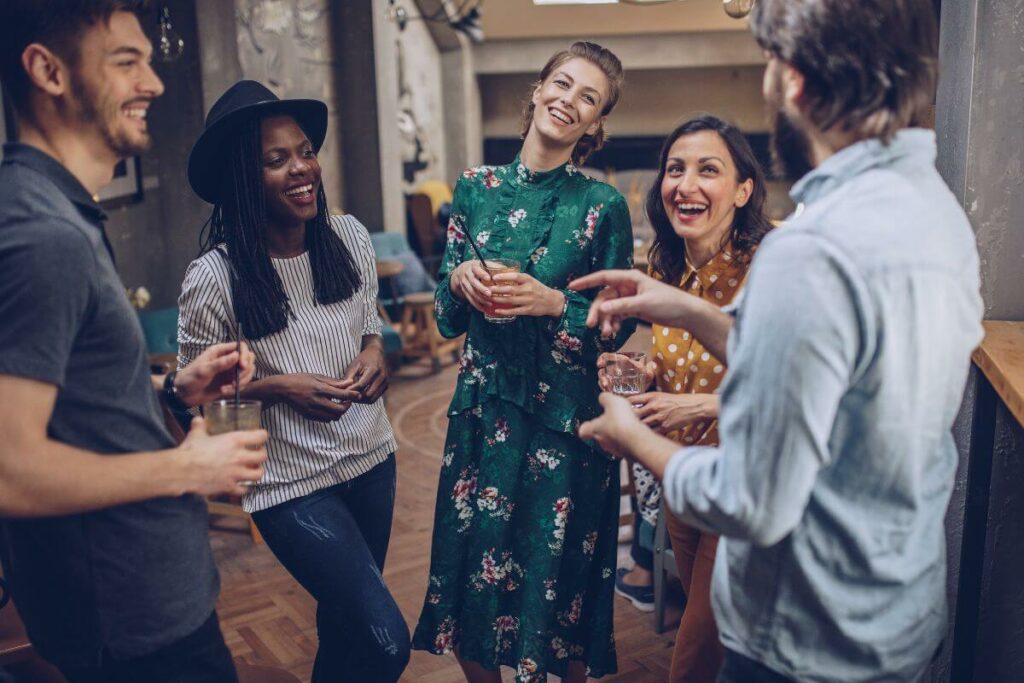 Can I work as a digital nomad in Germany without a visa ?
No, non-EU/EEA citizens need a Germany freelancer visa or another appropriate visa to legally work as a digital nomad in Germany. The tourist visa won't allow you to work either.
Is freelancing allowed in Germany for international students ?
Yes, international students can freelance in Germany, but they must adhere to certain restrictions, such as working no more than 120 full or 240 half days per year. They will also have to obtain a student visa.
Can I be a digital nomad in Germany ?
Yes, you can be a digital nomad in Germany by obtaining a Digital Nomad Visa or a freelance visa that allows you to work remotely.
How hard is it to get a freelance visa in Germany ?
The difficulty of obtaining a freelance visa in Germany varies based on individual circumstances, but generally involves providing proof of sufficient income, health insurance, and relevant skills or expertise.
Do freelancers pay more taxes in Germany ?
Freelancers in Germany pay taxes according to their income, but they may face additional responsibilities, such as managing their tax obligations and social security contributions, compared to traditional employees.
Wrap Up
Germany's digital nomad visa is the best passway if you want to cease a unique opportunity to live and work in a country with a high quality of life and excellent infrastructure.
The application process is pretty straightforward but the answer can take months to arrive. So remember to apply way in advance !