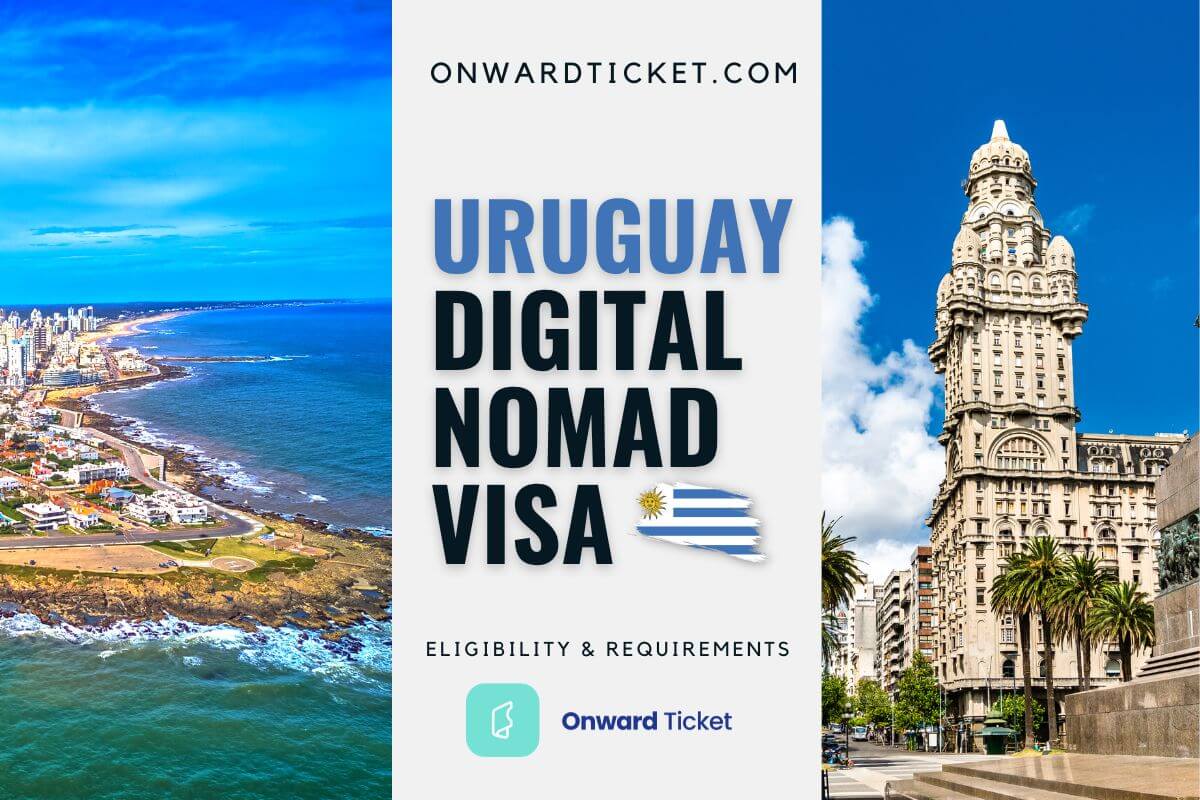 Uruguay digital nomad visa, or Provisional Identity Card (Hojas de Identidad Provisoria) was introduced in May 2023, so the country is now a premier destination for remote workers.
With an easy application process and broad eligibility criteria, this digital nomad visa eases your transition to enjoy Uruguay's pristine beaches, great steak cuisine and beneficial timezone.
Let's learn the requirements and how to apply to Uruguay's digital nomad visa.
Uruguay Digital Nomad Visa – Key Points Explained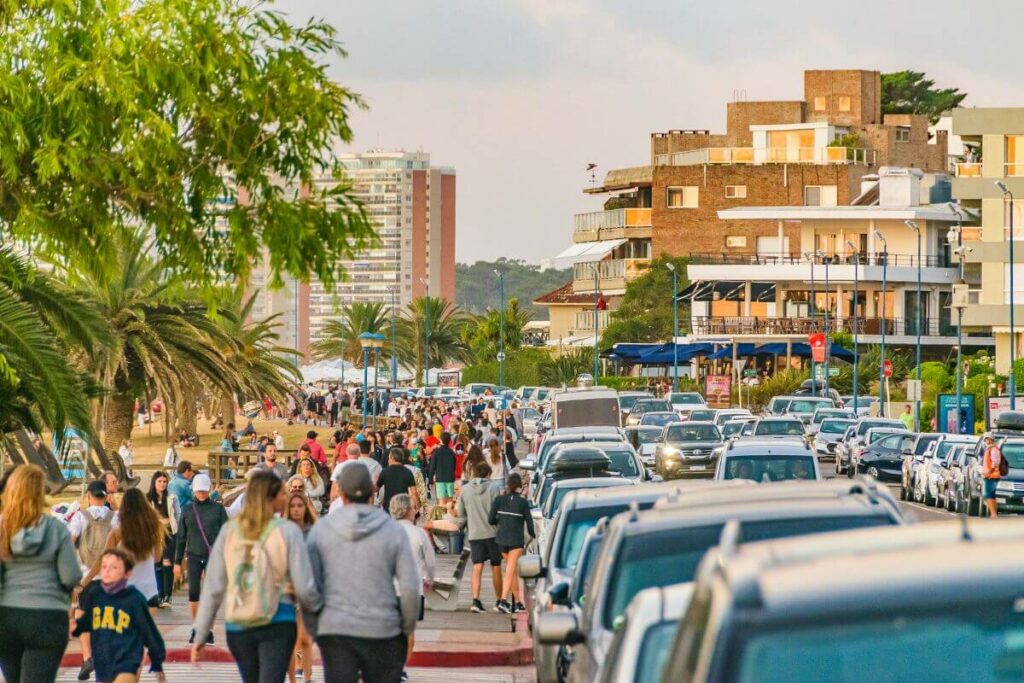 Wishing to understand the intricacies of the digital nomad visa Uruguay ?
The Uruguay digital nomad visa is a specific type of visa especially introduced for remote workers.
Here's a concise breakdown of its key aspects :
Validity period : the Uruguay digital nomad visa remains valid for six months and can be renewed for another six months.
Family application : family members cannot be included in a single visa application. Every member has to submit an individual application.
Income requirements : there's no minimum income stipulation attached to the visa.
Renewal criteria : to renew the visa, a clean criminal record from countries where you've resided for over six months in the past five years is required.
Tax implications : digital nomads earning from foreign entities won't be subjected to income tax in Uruguay.
Path to residency : this visa opens doors to permanent residency.
Is It Hard To Get Digital Nomad Visa For Uruguay ?
Good news here : the digital nomad visa for Uruguay is one of the easiest to secure !
Compared to many nations listed in our extensive list of countries with digital nomad visas, Uruguay's process is more lenient and inclusive, and this is mostly due to its absence of minimum income requirement.
What Type of Visa is the Uruguay Digital Nomad Visa ?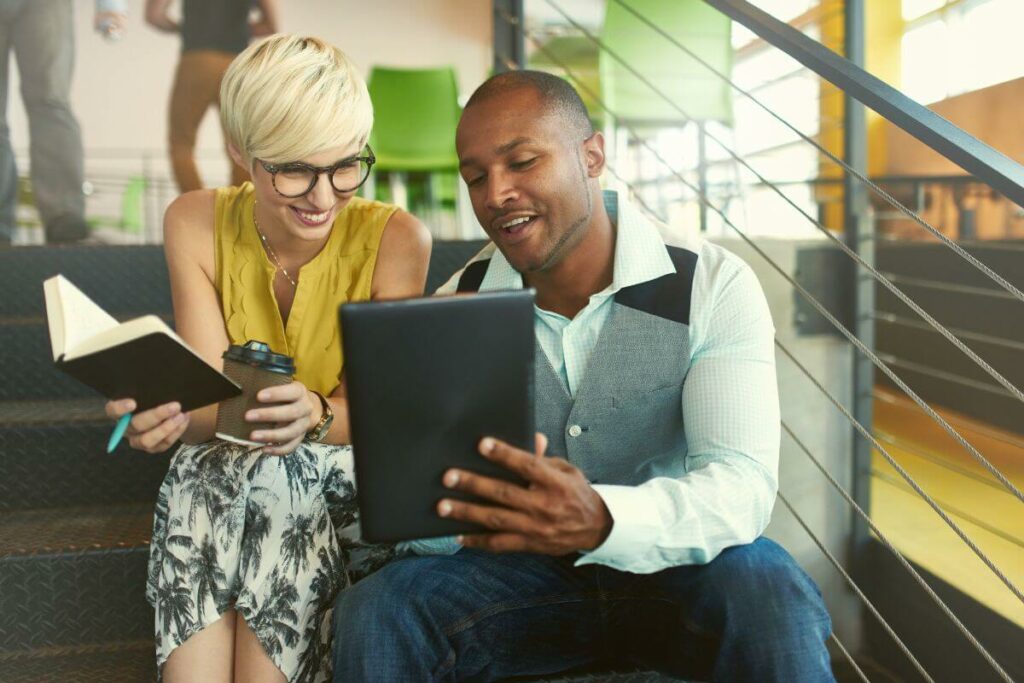 Uruguay digital nomad visa is a specific permit tailored for remote workers who want to live and work in Uruguay without local employment constraints.
Different from traditional employment visas that need sponsorship from a local company, this visa is fully designed for digital nomads.
Officially termed the Provisional Identity Card (Hojas de Identidad Provisoria), it grants holders the flexibility to earn from global sources while living in Uruguay.
Uruguay Digital Nomad Visa Requirements & Eligibility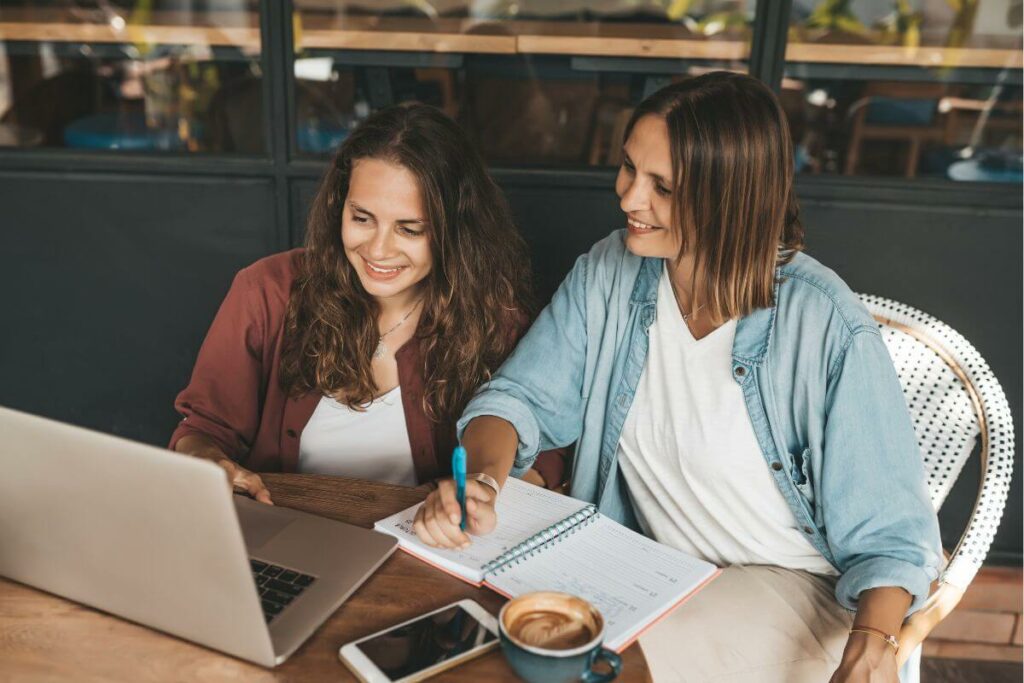 The leniency of Uruguay's digital nomad visa requirements, compared to many other nations, is very accessible.
It's actually one of the most accommodating digital nomad visas available in the whole world.
Here's a breakdown of the requirements for the Uruguay digital nomad visa :
Valid passport : this is fundamental for international travel. Ensure your passport is valid during your entire stay in Uruguay.
Remote work status : you must validate your remote work engagement, whether as an employee, freelancer or business owner. Your company or clientele should be outside Uruguay's borders.
Affirmation of livable income : it's not just about working remotely, but also about sustaining oneself. You must attest via an affidavit that your foreign earned income is sufficient to maintain a decent standard of living in Uruguay. There is no minimum earning income required. Each application is reviewed independently.
Clean criminal record : this should encompass records from all countries where you've resided for more than six months in the preceding five years.
And this is it ! The Uruguay digital nomad visa is almost as easy to obtain than any tourist visa in South America !
Uruguay Remote Work Visa Income Requirements
The Uruguay digital nomad visa is very flexible in terms of income stipulations.
While many countries have strict minimum income thresholds for their remote work visas, Uruguay stands out with its more accommodating approach !
Rather than dictating a specific minimum income, Uruguay requires applicants to provide an affidavit asserting they possess the financial means to support themselves during their stay in the country.
This subtle distinction underscores Uruguay's trust in the remote worker's ability to gauge their financial sustainability.
Uruguay Residency Requirements For Digital Nomads
Your goal is to obtain Uruguay residency ?
After you secure your digital nomad visa, you can qualify for Uruguay permanent residency post two years.
This duration requires a presence of at least six months annually in the country. This is very good news if you have long-term plans in the country.
Apply For Uruguayan Digital Nomad Visa With These Documents
Here's what you'll need to apply to the Uruguay digital nomad visa :
A valid passport : ensure your passport remains valid for the entire duration of your intended stay in Uruguay.
Passport photo : attach a standard passport-sized photo (5 x 5 cm) to the application.
Proof of financial sustainability : an affidavit affirming your capability to financially support yourself during your stay.
Clean criminal record : from countries where you've stayed over six months in the past five years.
Vaccination certificate : an official vaccination certificate from Uruguay.
Accommodation proof : a hotel reservation or similar proof of stay.
Employment letter : a letter from your employer or, if you're self-employed, your business, that details the nature and duration of your remote work.
Declaration of remote work : an oath statement that mentions that your employment is with a company or clients based outside of Uruguay.
Uruguay Digital Nomad Visa Application Process Step By Step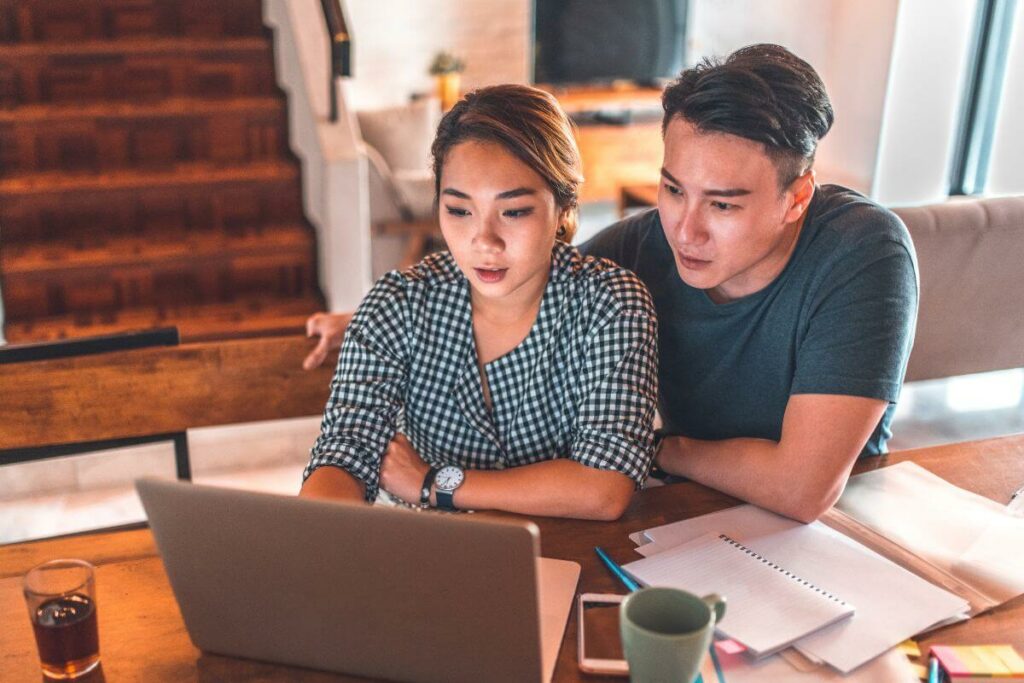 Here's the procedure to apply to the Uruguay digital nomad visa :
Enter Uruguay as a tourist : you have to be present in Uruguay in order to start the digital nomad visa application process. You can enter as a tourist under the tourist visa and then apply for the digital nomad visa.
Set up your digital ID : visit the official Government of Uruguay website here. Choose the "Start Online Process" option. Opt for "Create my Digital ID" and provide personal details like names, issuing country, passport information, phone number and email. Create a password, accept the terms, and activate your account via the email link.
Provisional identity sheet : accept terms and conditions and select the "ND (Digital Nomad)" under the "Kind of Procedure" category.
Input personal and travel information : complete fields related to your document type, birth data, nationality and duration of stay in Uruguay. Detail the place you're staying at in Uruguay.
Document uploads : provide a scanned copy of your passport in JPEG or PDF format. Download the affidavit form, fill it out, sign it and then upload it. Ensure the form details your passport information, contact details, assurance of staying for no more than 180 days, financial solvency and a clean criminal record.
Pay visa fee : pay the visa application fee displayed in Uruguayan Peso and bear in mind that foreign bank accounts aren't accepted for this transaction.
Confirmation email : after the fee payment, wait for an email confirming your application. You can either print it out or save it digitally.
Renewal Process Digital Nomad Visas In Uruguay
Before your initial 180-day visa expires, apply for a renewal online.
Ensure you maintain a clean criminal record and continue to earn enough money to sustain yourself. You will then have to pay again the visa application fee online.
How Long Is Digital Nomad Visa For Uruguay Valid For ?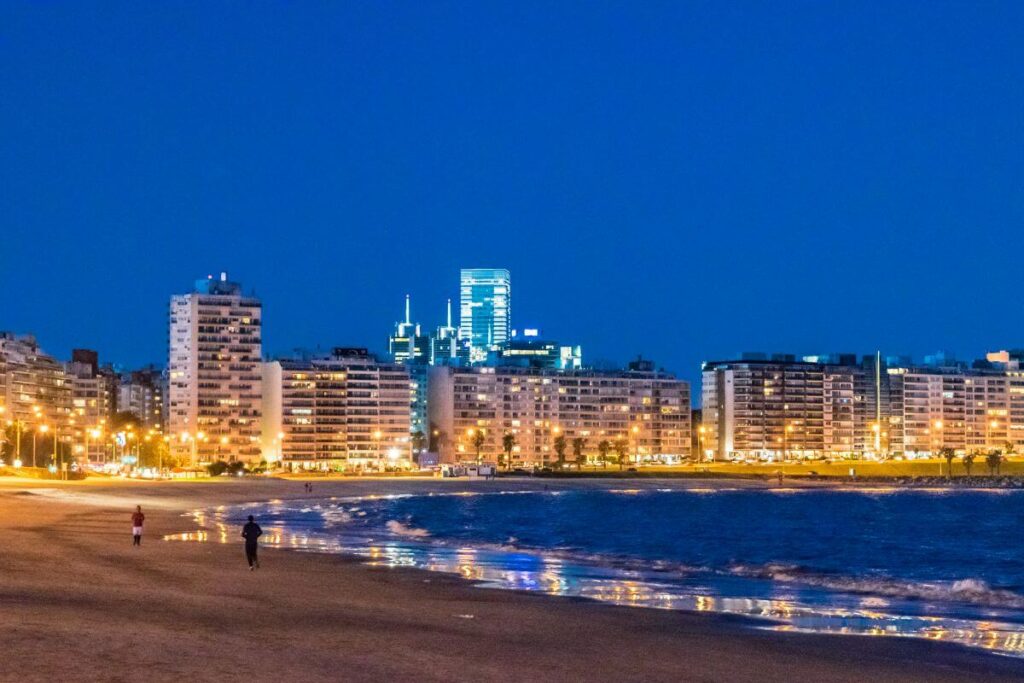 The Uruguay digital nomad visa offers you the opportunity to work remotely from this beautiful South American country for a period of 180 days, or six months.
It's worth noting that after this initial six months, there is an option to renew the visa for an additional six months, giving a total potential stay of one year.
Cost Of Digital Nomad Visa Uruguay
Good news : the Uruguay digital nomad visa is one of the cheapest in South America, and even in the whole world !
It is indeed reasonably priced at around $10. But, there's a small caveat : international banking options aren't directly accessible for this payment.
You can't use a foreign bank account to pay this visa fee online. Instead, upon arrival in the country, you will have to open a bank account in Uruguay.
Uruguay Digital Nomad Visa Tax To Expect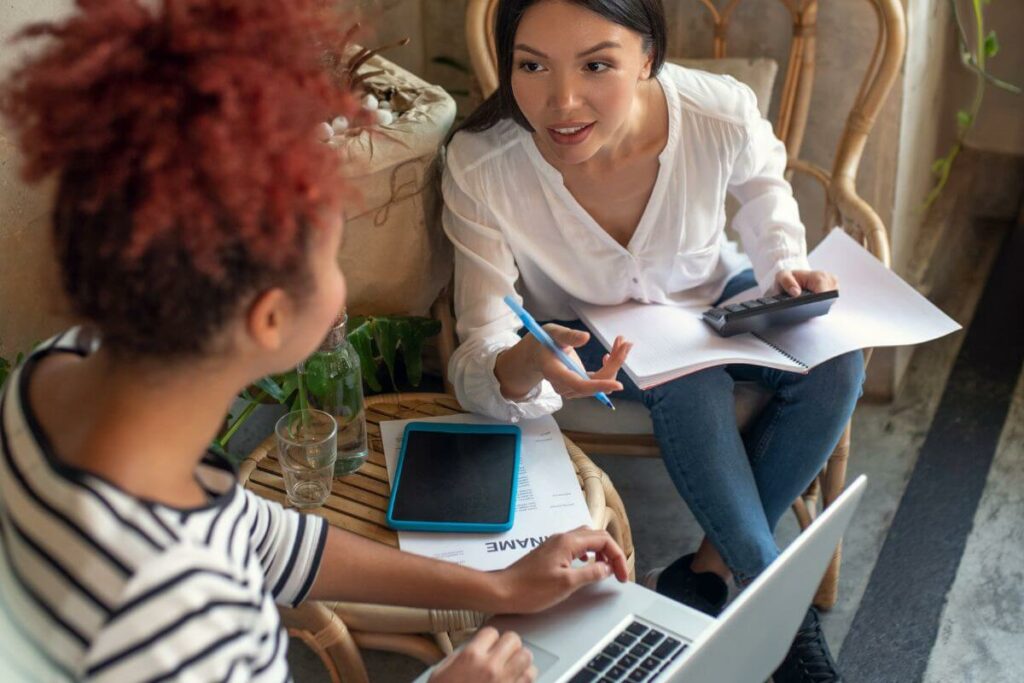 Fortunately if you're considering the Uruguay digital nomad visa, the country offers a favorable tax environment.
Unlike some other South American nations that might impose taxes on global income, Uruguay stands doesn't tax residents on foreign-earned revenue.
The Uruguay digital nomad visa tax policy is such that digital nomads are exempt from taxes on income earned from a foreign company or client.
How Long You Wait To Get Uruguay Digital Nomad Visa
Once you've submitted all the necessary documents and completed the application process for the Uruguay digital nomad visa, the waiting period is quite efficient.
Most applicants receive a response within 5 to 15 days, but the actual processing time will vary depending on the volume of applications received and any potential discrepancies in the provided documentation.
Bringing Family With You
Don't want to leave your loved ones behind ? Even if the Uruguay digital nomad visa is tailored for remote workers, the country offers pathways for family reunification.
If you're planning to bring your family along, each member will need to apply for their own appropriate visa or residence permit.
Children can attend local schools and spouses can explore opportunities for their own remote work or local engagement depending on the visa they choose.
Cost Of Living In Uruguay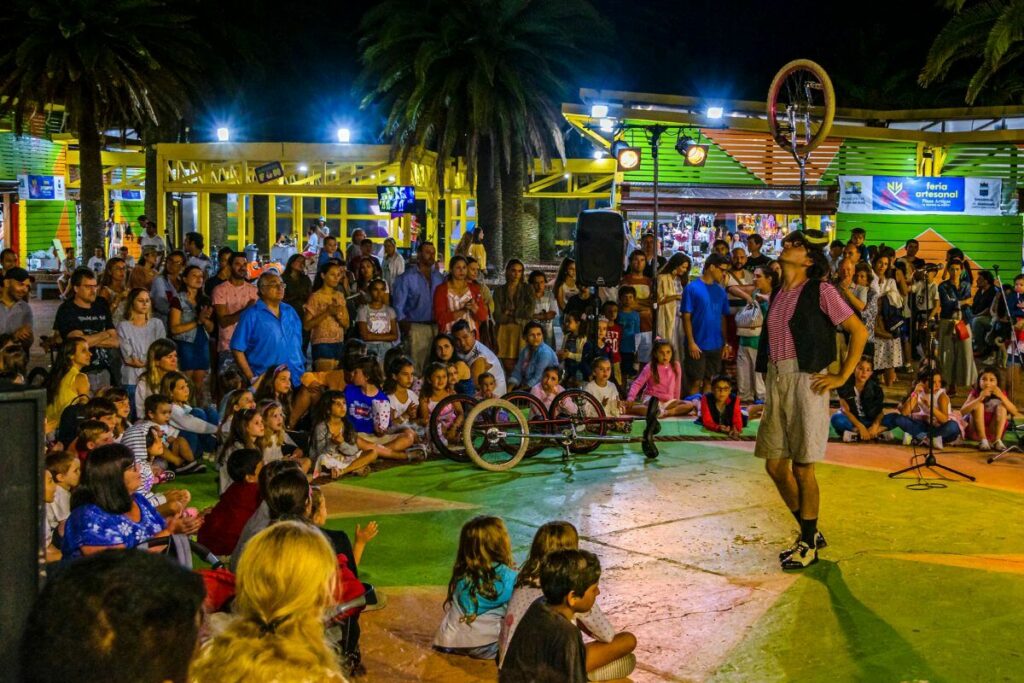 Uruguay offers a moderate cost of living compared to some of its South American neighbors.
Here's a brief overview of essential expenses digital nomads might expect to have during their stay in Uruguay.
| Accommodation | Cost |
| --- | --- |
| Rent | Around 500 € / $550 |
| Buy | From 60000 € / From $66000 |
| Hotels | 30 to 60 € / $33 to $66 |
| BnB | 20 to 50 € / $22 to $55 |
| Food | Cost |
| --- | --- |
| Restaurant | 20 to 30 € / $22 to $33 |
| Groceries | 150 to 200 € / $165 to $220 /month/pers |
| Fast Food | 5 to 10 € / $5,50 to $11 |
| Transports | Cost |
| --- | --- |
| Train | Around 16 € / $16,50 per 100km |
| Bus | Around 1 € / $1,10 per trip |
| Taxi | Around 2 € / $2,20 per km |
| Car rental | 30 to 50 € / $33 to $55 per day |
| Airplane | 50 to 100 € / $55 to $110 per domestic trip |
| Leisure | Cost |
| --- | --- |
| Day excursion | 30 to 60 € / $33 to $66 |
| Nightlife | 10 to 20 € / $11 to $22 |
| Museum / attractions | 5 to 10 € / $5,50 to $11 |
| Outdoor activities | 20 to 40 € / $22 to $44 |
You can also check the Cost of Living in Uruguay here.
Is There Digital Banking In Uruguay
Yes, major local banks like Banco Republica (BROU), Banco Santander Uruguay and Banco Itaú Uruguay have incorporated digital banking platforms that allow customers to conduct online transactions, monitor accounts and use mobile banking apps.
Uruguay's modern approach to finance and consistent economic stability are great news for digital nomads wishing to settle there.
Which VPN Works Best In Uruguay For Digital Nomads ?
To secure a safe and good internet connection during your stay, you might want to choose the best available VPN in Uruguay.
ExpressVPN offers fast speeds and strong security features, as well as a great network of servers.
It's the top choice for digital nomads who need consistent access to international content while working remotely in Uruguay.
Popular Digital Nomad Hotspots (Cities) In Uruguay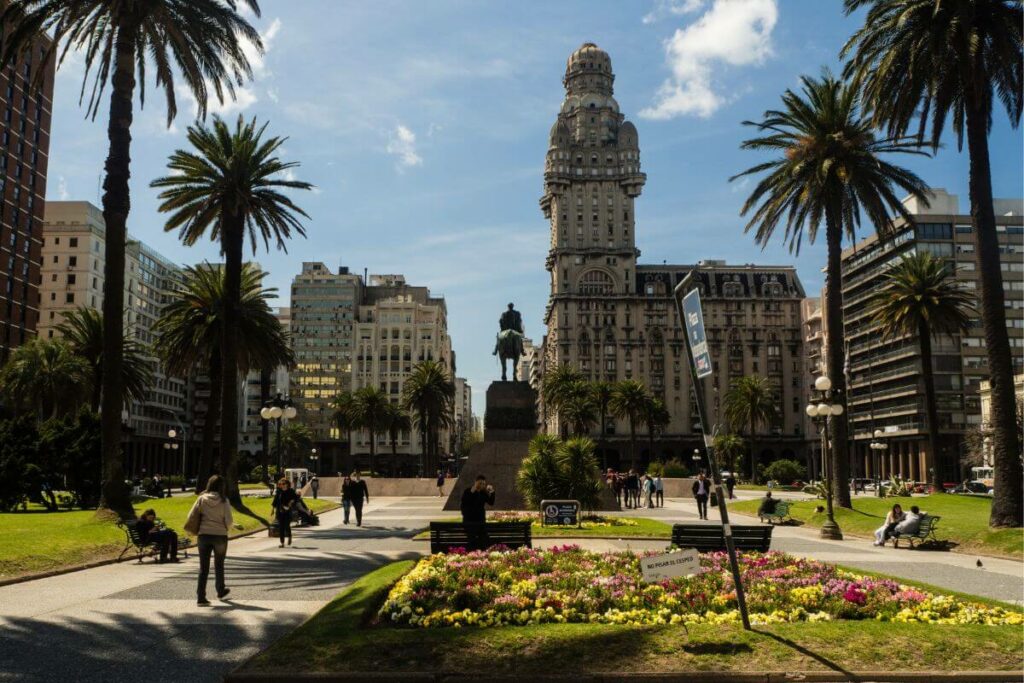 Wondering where digital nomads flock to when they land in Uruguay ?
Here are some top cities we find great to settle in :
Montevideo – The capital city boasts a mix of historical charm and modern amenities. With its beachfront promenade and multiple coworking spaces, it's no wonder many digital nomads choose this hotspot. The city also has reliable internet connectivity.
Punta del Este – The "Miami of South America" is a luxurious beach town known for its beautiful coastline, chic resorts and lively nightlife. Remote workers will love the balance of work and play this city offers, with plenty of seaside spots to relax post-work.
Colonia del Sacramento – A UNESCO World Heritage site with a peaceful environment, with cobbled streets and colonial-era structures. It's a great spot for digital nomads looking for a quieter pace but with all essential amenities.
La Paloma – This coastal town offers beautiful beaches and a laid-back lifestyle. No wonder it's a favorite among remote workers seeking a calm work environment. It provides a perfect backdrop for inspiration and productivity.
Are There Coworking Communities In Uruguay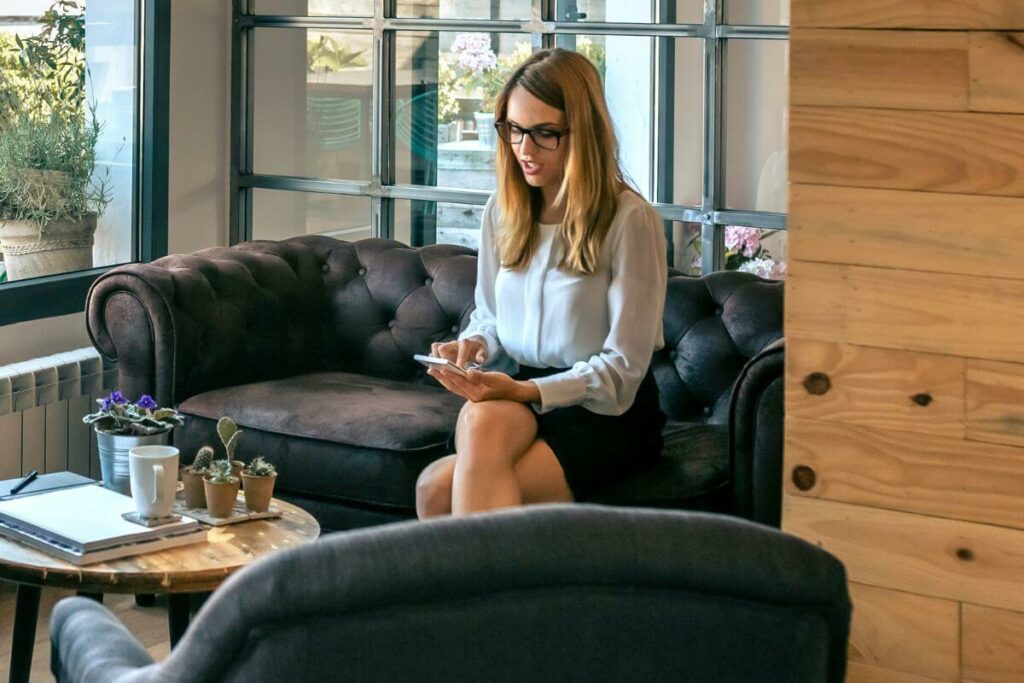 Absolutely ! Uruguay has seen a rise in coworking spaces, especially in its major cities.
These communities offer not just a place to work but also opportunities for networking and collaboration.
Montevideo
As the capital and largest city of Uruguay, Montevideo houses several coworking spaces like Espacio Serratosa and Nook Cowork.
The two of them boast high-speed internet, dedicated workspaces and community events. An ideal environment for productivity and networking !
Punta del Este
Known for its luxurious vibe, Punta del Este isn't just about beaches and nightlife.
The city also hosts coworking spaces like Lighthouse Cowork that cater to both locals and international digital nomads. These spaces are great to mix work and leisure and ensure a balanced lifestyle for its members.
Colonia del Sacramento
In this historic city, coworking might have a more relaxed vibe, but spaces like Espacio Zuma offer all the essential amenities.
Set amidst the city's picturesque backdrop, such spaces provide a modern-day work culture.
Is Uruguay Safe For Digital Nomads ?
Well good news here, Uruguay is often heralded as one of the safest countries in South America.
Its low crime rate and stable political climate provide a sense of security for most travelers with digital nomad visas.
Of course, like anywhere else, you will have to remain vigilant in crowded areas to avoid pickpocketing or minor scams.
We advise you to subscribe to comprehensive travel insurance, like SafetyWing and World Nomads for example, to face potential problems more peacefully.
Final Pros & Benefits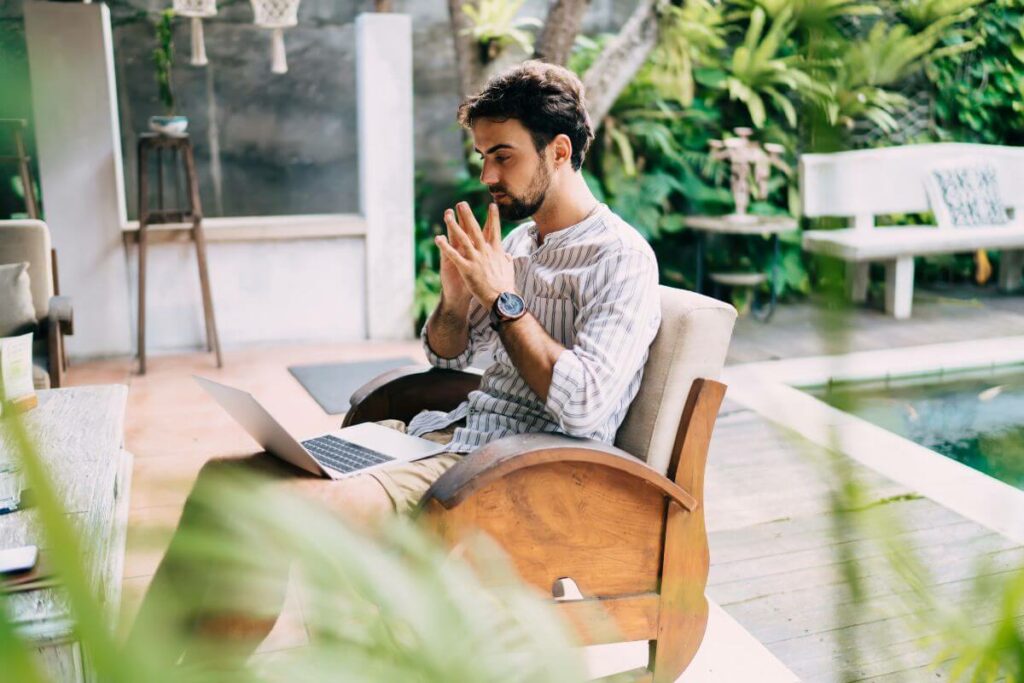 The country's friendly digital nomad visas policies make it an accessible option if you're looking to work there remotely.
Coupled with its pretty low cost of living, it presents an economical choice for long-term stays. The blend of urban modernity in cities like Montevideo and the tranquil beaches of Punta del Este provides both work and leisure opportunities.
We also like its very open-minded culture : its economy is stable, it has progressive social policies and is one of South America's safest countries !
Few Drawbacks To Have In Mind
Every destination has its challenges, and Uruguay is no exception.
For digital nomads, one of the first concerns might be the limited English proficiency among the local population.
Also, while Uruguay boasts a comfortable living standard, it may not be as cheap as some other countries.
The internet speed might not always match up to the ultra-fast connections found in tech hubs like Silicon Valley or Seoul, so don't forget to weigh these drawbacks against the advantages before you settle in.
3 Alternative Countries With Similar Requirements We Recommend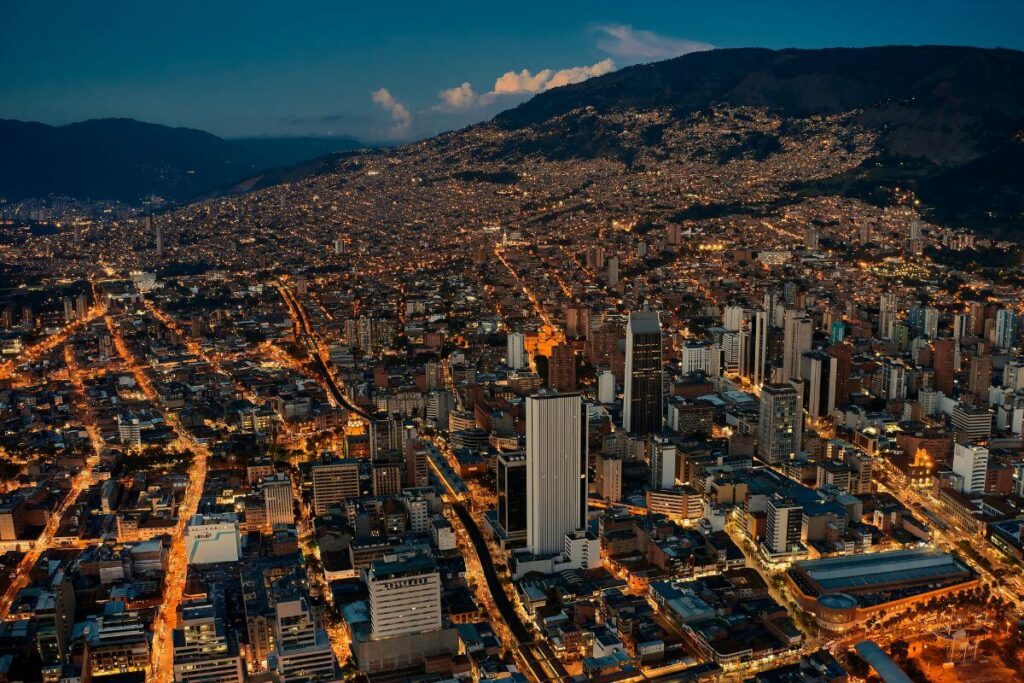 Not fully convinced ? Looking for another foreign country with a digital nomad permit ?
Here are some other ideas you might find interesting.
Colombia
Colombia is fast becoming a haven for digital nomads. Its affordable cost of living, diverse landscapes and pleasant climate make it an attractive option.
The Colombia freelancer visa, especially designed for remote workers, largely simplifies the process for digital nomads to reside legally.
Mexico
Mexico offers a rich culture, delicious cuisine and stunning beaches. Playa del Carmen and Tulum, for example, are amongst the best cities to live in as a digital nomad.
We also like the accessibility of Mexico's visa for remote workers and the proximity to the US. It really is a top choice for balance of work and leisure.
Argentina
Another great alternative is Argentina. A top choice if you love endless natural landscapes and dynamic cities !
Argentina's visa for digital nomads is pretty accessible and the cost of living is reasonable. A great choice if you want to immerse yourself in a rich cultural experience.
FAQs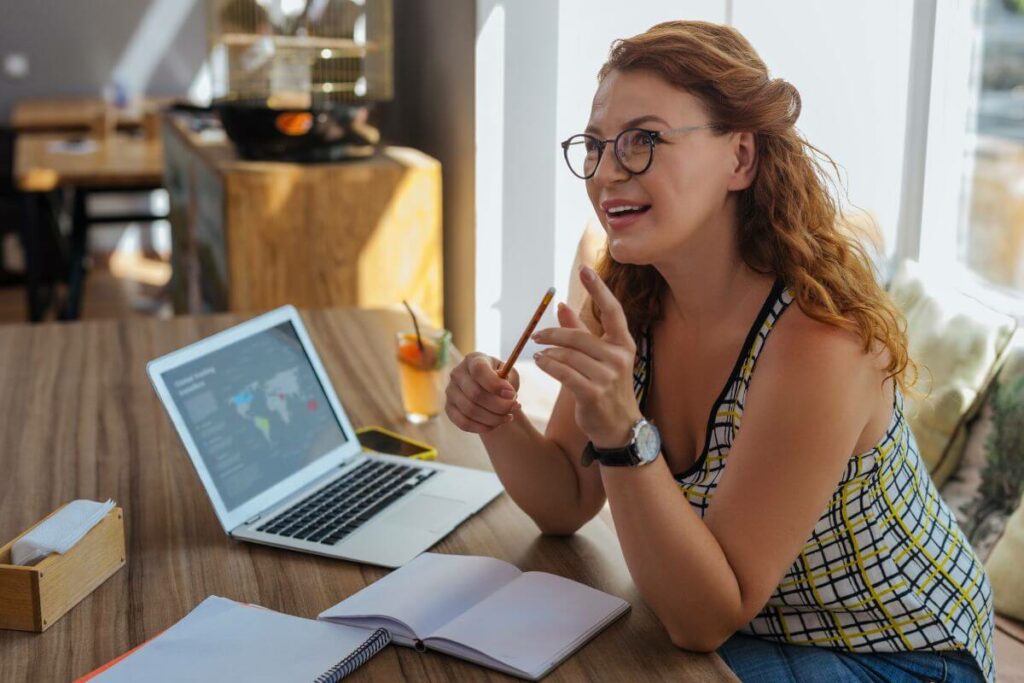 Does Uruguay have a digital nomad visa ?
Yes, Uruguay has introduced a specific digital nomad visa that allows remote workers to legally reside and work in the country for extended periods.
Do I need to be in Uruguay to apply or can I do it from abroad ?
While the application is online, you have to be in Uruguay when applying due to payment limitations and local verification processes.
Can I convert my Uruguay digital nomad visa to a permanent residency or another type of visa ?
You can convert a digital nomad visa to permanent residency or another visa type but this will require additional procedures and it's not automatically guaranteed.
Do I need health insurance while staying in Uruguay on a digital nomad visa ?
Yes, we always recommend health insurance for digital nomads in Uruguay. This will ensure coverage for any unforeseen medical situations during your stay.
What happens if I overstay the Uruguay digital nomad visa duration ?
This may result in fines, deportation or difficulties when applying for future visas in Uruguay or other countries.
When Do I Apply for the Uruguay Digital Nomad Visa ?
You should apply for the digital nomad visa before your current tourist visa expires if already in Uruguay, or in preparation for a longer stay.
Wrap Up
Uruguay's tailored visa program highlights the country's forward-thinking approach.
With its picturesque beaches, great cities and affordable cost of living, the country stands out as a prime destination for many digital nomads.
It offers many conveniences : a simple visa application process and a favorable tax regime. In short, it remains a compelling and welcoming hub for remote workers worldwide !