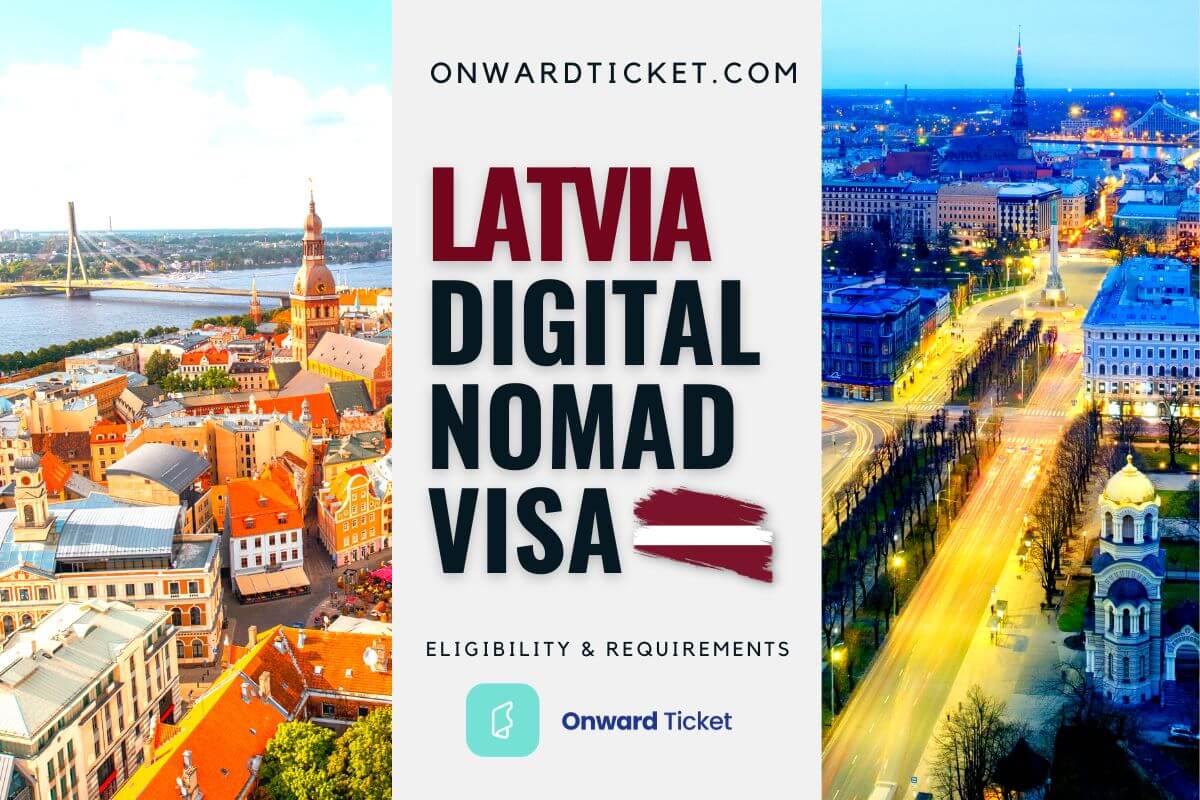 In February 2022, the Latvian government introduced the Latvia digital nomad visa, joining the ranks of Estonia, Greece, Portugal and many more European countries.
This digital nomad visa allows international remote workers and freelancers from OECD countries to reside in Latvia for up to one year.
Let's have a look at the requirements and application process for this nomad visa.
Latvia Digital Nomad Visa – Key Points Explained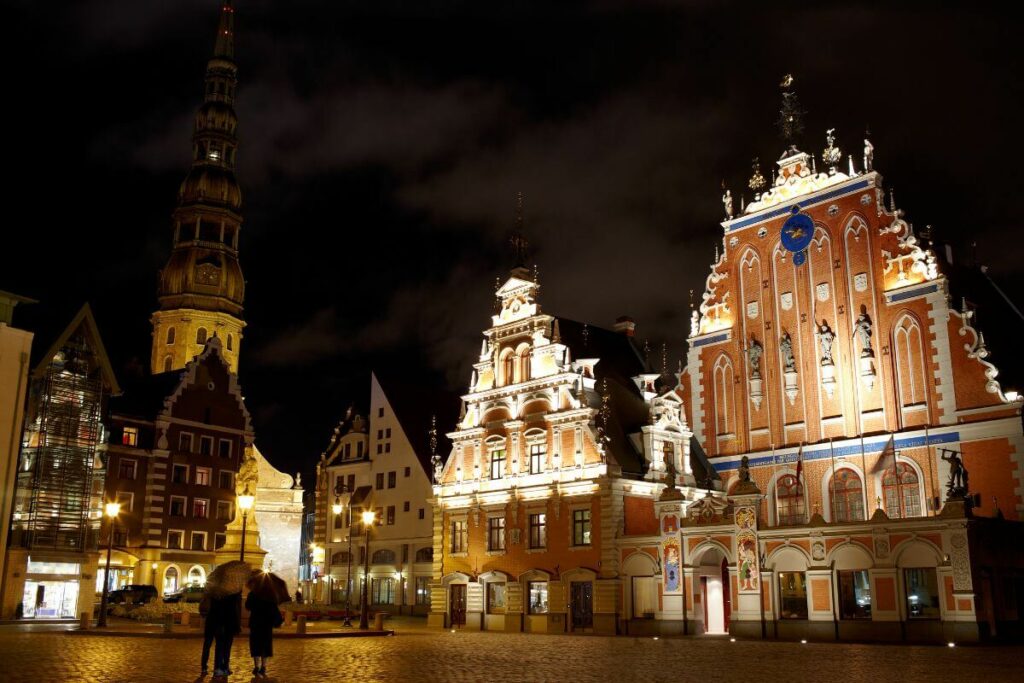 Here's a concise overview to ensure you're equipped with the essentials to apply for Latvia digital nomad visa.
First, this visa is designed for remote workers and freelancers from OECD countries. The initial permit grants a one-year stay, but there's a possibility to extend it.
To be eligible, you will have to show some income stability with a requirement of at least 2857 € monthly earnings.
After two years on this visa, there's an option to apply for permanent residency.
Is It Hard To Get Digital Nomad Visa For Latvia ?
Compared to other nations offering a digital nomad visa, the application process is reasonably straightforward.
Many requirements align with standard expectations of income and residency.
So as long as you meet all the requirements, your visa is almost guaranteed !
What Type of Visa Is the Latvia Digital Nomad Visa ?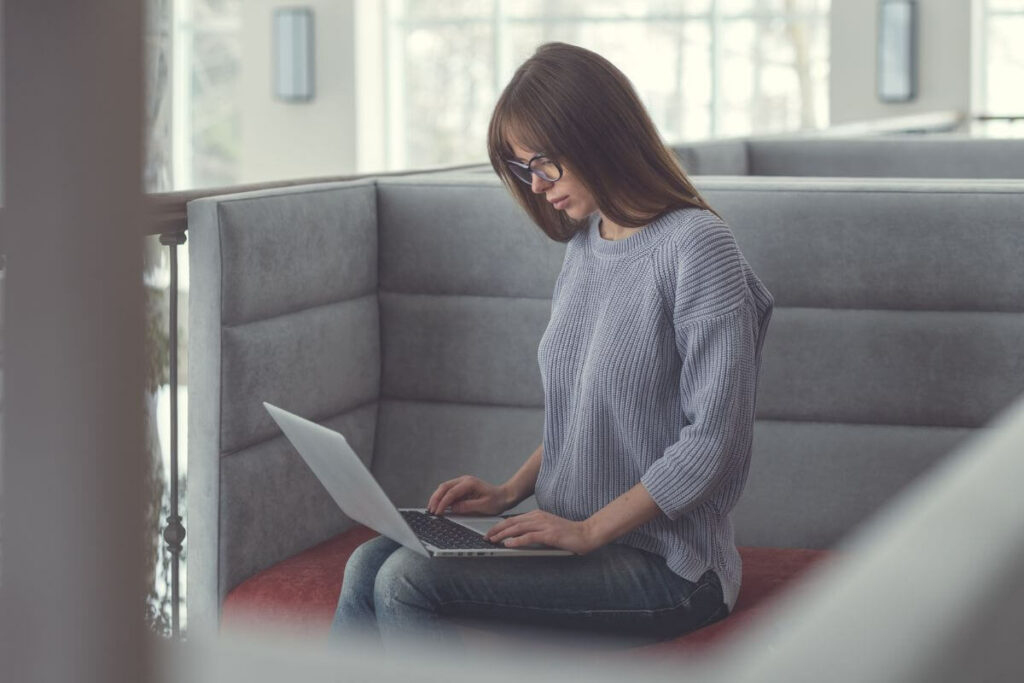 Unlike the typical tourist or business visas that cater to short-term stays or official purposes, the digital nomad visa Latvia is crafted for remote workers and freelancers.
Here, Latvia's initiative aligns with the needs of digital nomads and recognizes a global shift towards flexible work environments.
So you will be able to enjoy the country's rich culture and environment while continuing your professional pursuits.
This visa type bridges the gap between work and exploration. Of course, there also exist other visa options if you're not working remotely.
Latvia Digital Nomad Visa Requirements & Eligibility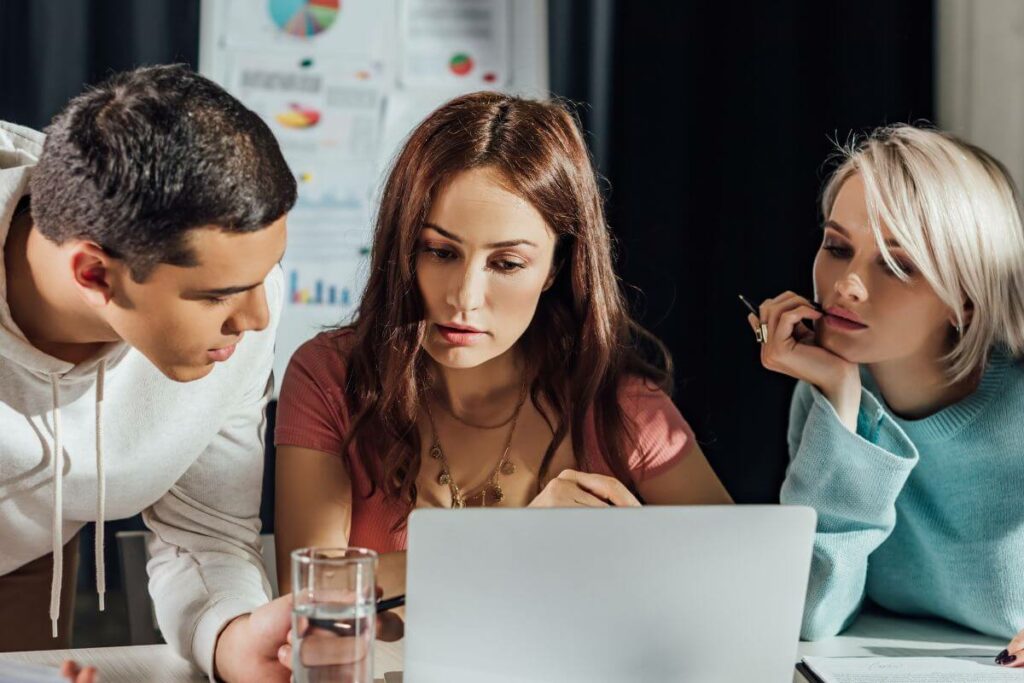 Here are the important Latvia digital nomad visa requirements you must meet in order to apply :
OECD registration : the Latvia digital nomad visa is open to you if your employer or business is registered in an OECD country. If you hail from an EU nation, it includes countries like Austria, Estonia, Greece, Latvia, and Spain among others. Non-EU OECD members include Australia, Japan, South Korea, Canada and the United States.
Employment verification : you absolutely have to prove your employment or self-employment status with a business or company registered within the aforementioned OECD countries.
Proof of remote work : you must demonstrate that your primary work mode is remote. You can for example provide a remote work contract or a detailed business statement.
Income requirements : you have to show a stable income. The income requirements imply a monthly income threshold of at least 2857 € ($ 3067) to show you will be able to sustain yourself during your stay in Latvia.
Health insurance : you have to subscribe to a valid health insurance policy. Your health insurance has to be comprehensive and cover the entirety of your stay in Latvia.
Latvia Remote Work Visa Income Requirements
You absolutely have to demonstrate financial stability.
Applicants are mandated to show a monthly income of at least 2857 € ($ 3067). This threshold is strategically set to ensure you can comfortably sustain yourself while in Latvia.
But what happens if there's an unexpected dip in income during your stay ?
If your current visa would still remain valid, you might have some difficulty renewing it.
If your income drops below the set threshold, seek legal advice, review the terms of your visa and ensure you are still compliant with the requirements.
Apply For Latvian Digital Nomad Visa With These Documents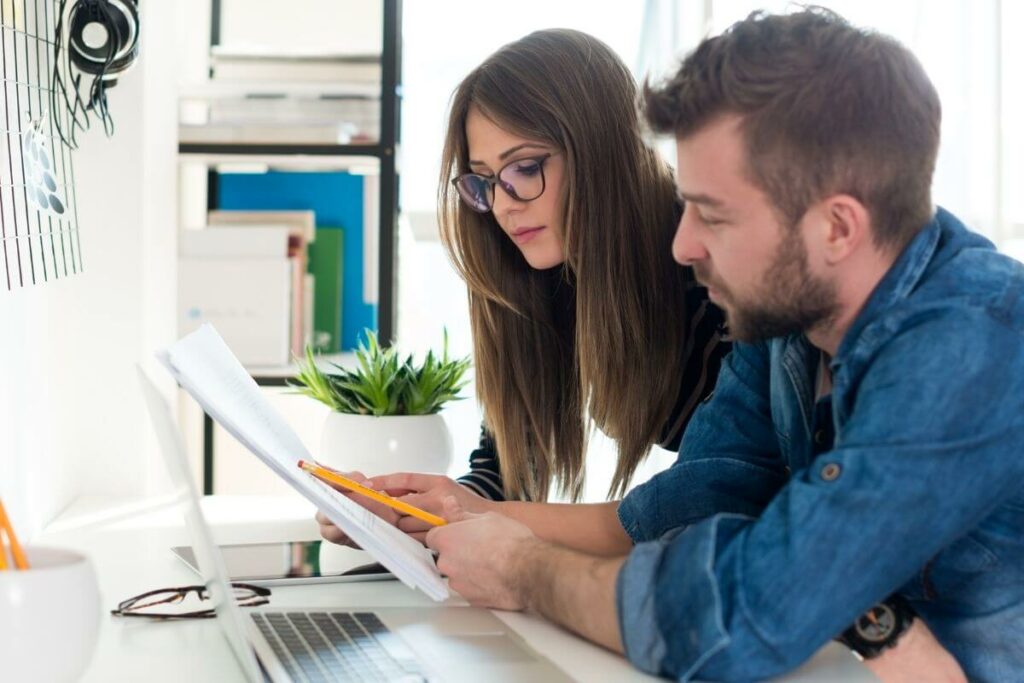 Ensure your application for the Latvian digital nomad visa is bolstered with this complete list of documents required :
Valid passport : you will have to show a current valid passport to apply.
OECD affiliation : you have to make sure your citizenship or residency in an OECD country. If you're employed, show proof of company registered in an OECD nation. For self employed individuals, your business registration must be from an OECD country.
Remote work validation : a clear demonstration of your remote work status (remote work contract, business statement illustrating your work nature, etc.)
Income documentation : this involves not just stating, but proving your income. Bank statements and payslips will serve as tangible evidence of your earnings. They have to show a minimum of 2857 € ($ 3067) per month for at least six months.
Health insurance certificate : you'll need proof of a valid health insurance policy. Ensure it offers coverage spanning the entire duration of your intended stay in Latvia. The insurance's minimum liability limit should be no less than 42600 euros for the duration you intend to stay.
Latvia Digital Nomad Visa Application Process Step By Step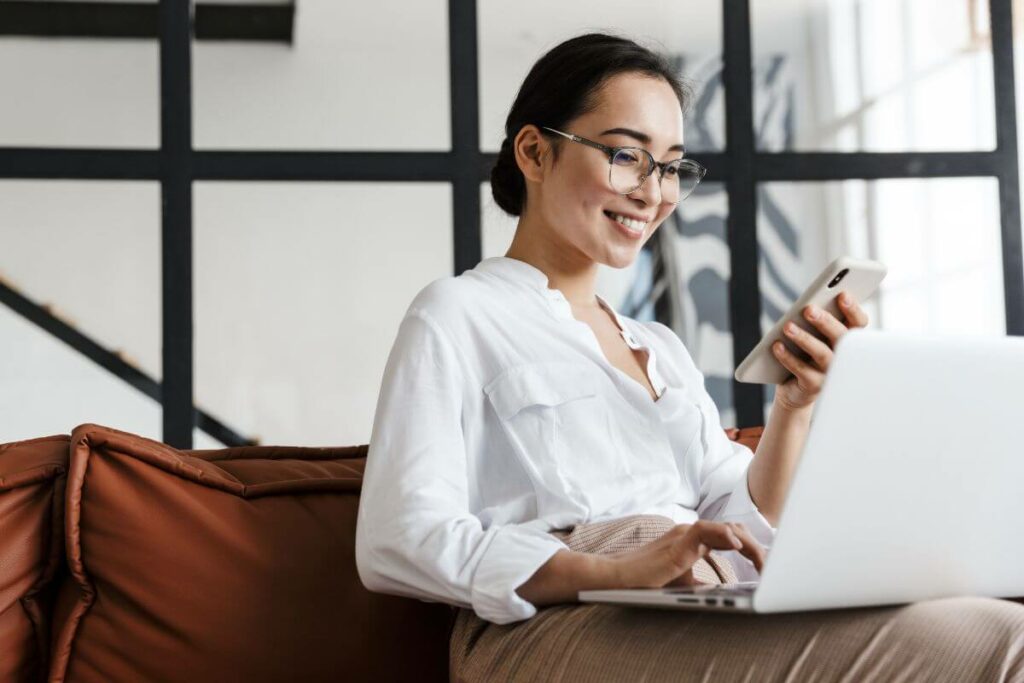 Here is a small guide on how to apply to Latvia digital nomad visa :
Preparation phase : ensure you fit the criteria : you must either be employed by an employer from an OECD member state or be a self-employed individual registered in one of the OECD countries, and be able to perform your tasks remotely in Latvia.
Gather all required documents : secure a valid passport. If you're submitting your application by mail, remember to include a copy of it.
Complete the visa form : fill out the e-visa form. Ensure all information is accurate and up-to-date.
Join a recent photograph : attach a photograph that's no older than six months.
State fee payment : join a document that confirms you've paid the necessary state fee for your visa application.
Send your application : attach all documents along with the application form and confirm your application.
Wait for the decision : we don't exactly know the timeline yet, but like many other digital nomad visas, be prepared to wait for a few weeks before you receive your notification.
Renewal Application Process Digital Nomad Visas In Latvia
After the initial one-year validity, you can seek an extension for another year before the legal period ends.
Ensure you maintain the required income threshold and have valid health insurance.
Also, be prepared to send updated documents that prove continued remote work status. Any changes in residence or employment will have to be taken into account.
How Long Is Digital Nomad Visa For Latvia Valid For ?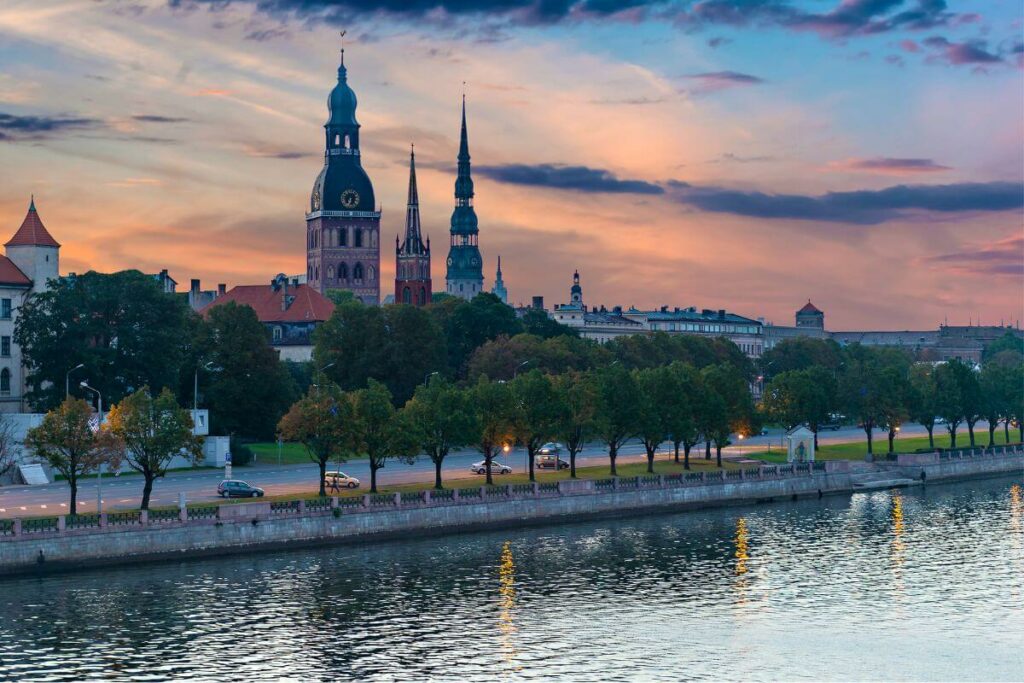 Initially, this visa grants digital nomads a stay of one year in the country.
However, the Latvian government offers an option to renew the visa for an additional year.
This means, in total, digital nomads can reside in Latvia for up to two consecutive years under this visa type.
Cost Of Digital Nomad Visa Latvia
Amongst all digital nomad visas in Eastern Europe, Latvia offers one of the most affordable.
The standard fee for this digital nomad visa is set at 60 € ($65), so it provides a cost-effective solution for long-term stays.
But if you find yourself in time-sensitive situations and need quicker processing, Latvia offers an expedited review option. This fast-track service comes at a price of 120 € ($130).
This option is specifically tailored for remote workers submitting within a narrow window — just three days before the end of one's legally permitted stay in Latvia.
Latvia Digital Nomad Visa Taxes To Expect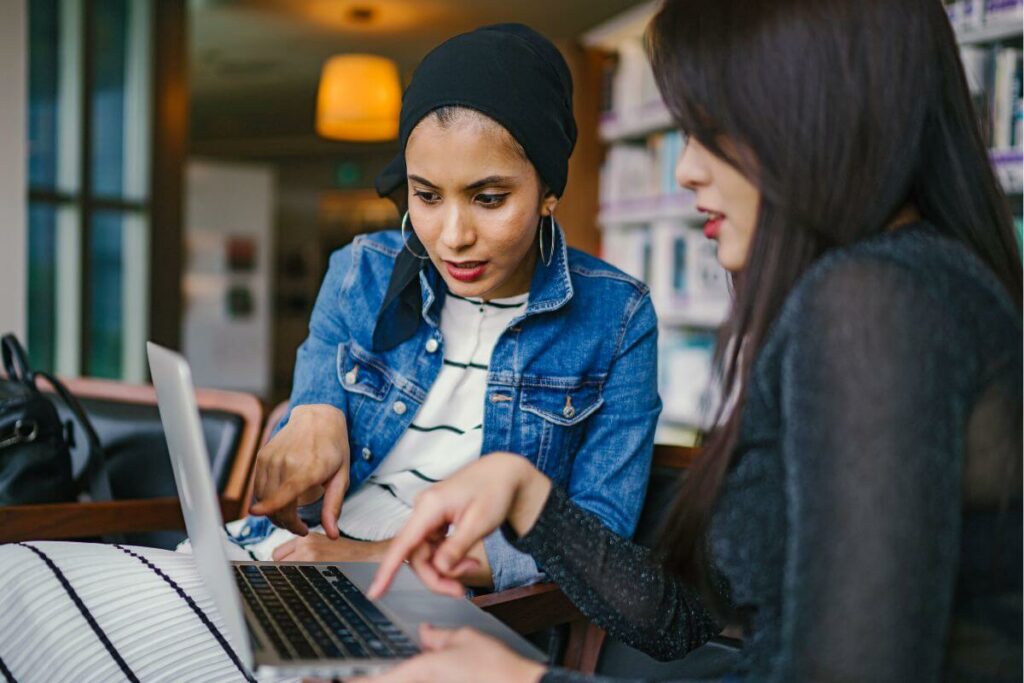 The general income tax system operates progressively and starts at 20 %.
However, some news should pop up for Latvia digital nomad visa tax structure. Current legislative suggestions lean towards introducing a favorable 15 % fixed income tax rate for these visa holders.
This proposed amendment aims to make Latvia more appealing to third-country nationals considering residency.
These changes haven't been officially enacted, but the intent is clear : to offer a more competitive tax rate for digital nomads, with a reduced 15% personal income tax on their employment income.
How Long You Wait To Get Latvia Digital Nomad Visa
The timeline to obtain such a visa hasn't been made public yet.
As the program is relatively new, precise application times are not yet solidified. While some countries offer specific timeframes for their visa application process, Latvia hasn't established a concrete window yet, but it will probably be around a few weeks.
All we know is you can pay 120 € ($130) to get your application reviewed more quickly, in around three days.
Bringing Family With You
For now, the Latvia digital nomad visa is exclusively structured for individuals.
So there are no extended privileges for family members.
This means that if you're planning to transition to Latvia as a digital nomad, any accompanying family members would need to secure their own respective visas or permits.
Cost Of Living In Latvia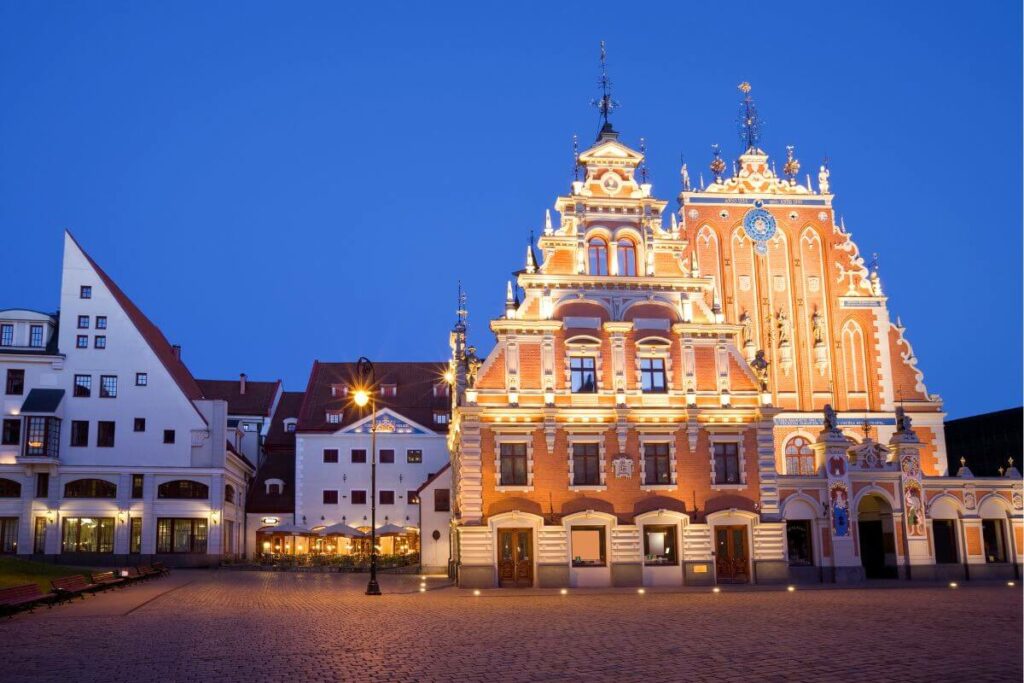 The cost of living in Latvia is lower than in many Western and Eastern Europe countries.
Here's a quick overview on what to expect to pay as a remote worker in Latvia :
| Accommodation | Cost |
| --- | --- |
| Rent | 500 to 700 € / $550 to $770 for a one bedroom apartment |
| Buy | From 50000 € / From $55000 |
| Hotels | 40 to 80 € / $44 to $88 |
| BnB | 30 to 50 € / $33 to $55 |
| Food | Cost |
| --- | --- |
| Restaurant | 15 to 30 € / $16,50 to $33 |
| Groceries | 150 to 250 € / $165 to $275 /month/pers |
| Fast Food | 5 to 10 € / $5,50 to $11 |
| Transports | Cost |
| --- | --- |
| Train | Around 20 € / $22 per 100km |
| Bus | Around 1,5 € / $1,65 per trip |
| Taxi | Around 1 € / $1,10 per km |
| Car rental | 20 to 50 € / $22 to $55 per day |
| Leisure | Cost |
| --- | --- |
| Day excursion | 40 to 60 € / $44 to $66 |
| Nightlife | 10 to 20 € / $11 to $22 |
| Museum / attractions | 2 to 10 € / $2,2 to $11 |
| Outdoor activities | 30 to 50 € / $33 to $55 |
You can also check the Cost of Living in Latvia here.
Is There Digital Banking In Latvia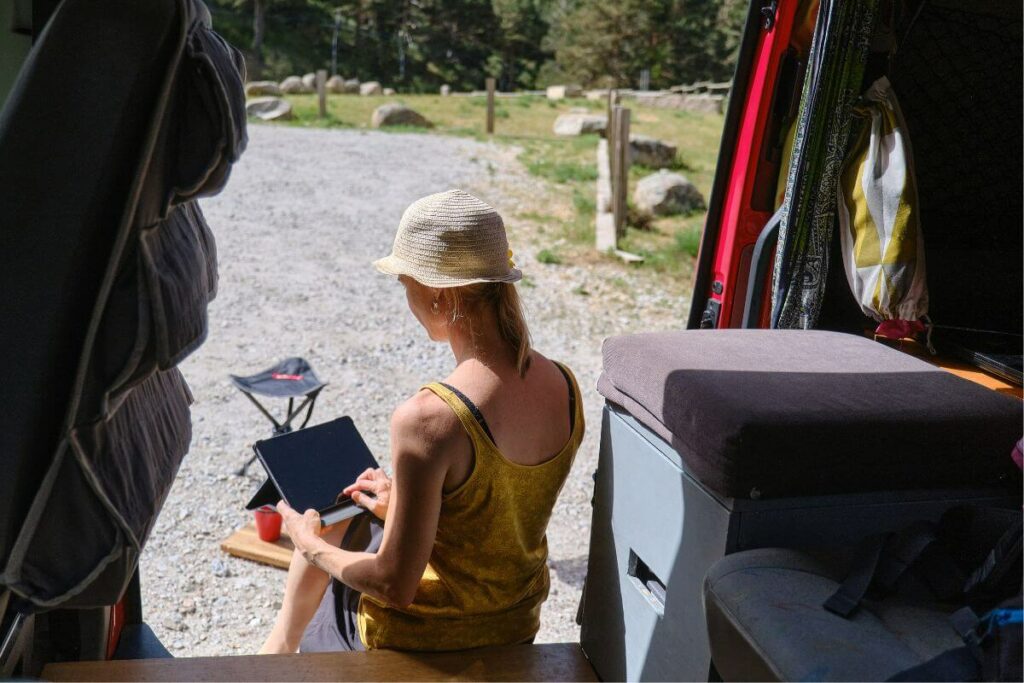 Latvia is at the forefront to adopt modern banking practices so, yes, many of its local banks offer digital platforms.
Banks like Swedbank, SEB Bank and Luminor Bank have comprehensive digital banking services that allow you to perform a lot of financial tasks online.
Also, the rise of fintech in the region has spurred the introduction of more digital-first banking solutions. So you will indeed be able to manage your finances online !
Which VPN Works Best In Latvia For Digital Nomads ?
Amongst all VPNs available in Latvia, we would recommend ExpressVPN.
Why ?
Well, it offers strong security features, high-speed connections and extensive server network.
ExpressVPN is here to ensure seamless online access and enhanced privacy. We like its user-friendly interface and reliability. Clearly a top choice for remote workers living in Latvia !
Popular Digital Nomad Hotspots (Cities) In Latvia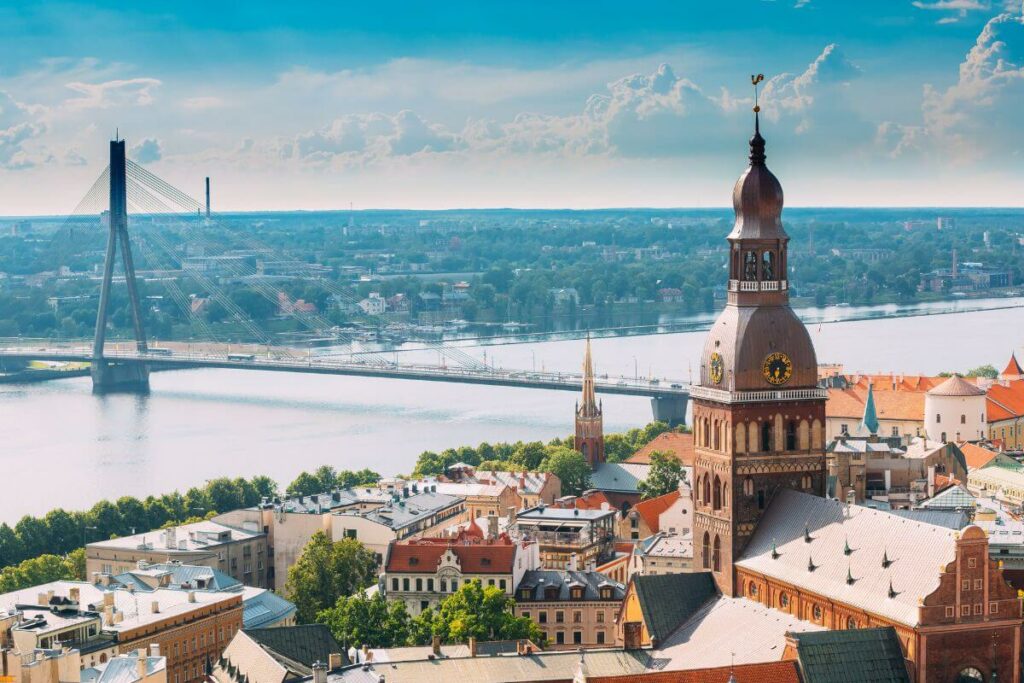 Looking for a place to settle in Latvia ?
Here are our top choice cities !
Riga – The capital city boasts a blend of historical charm and modern amenities. Dynamic art scene, numerous co-working spaces, lots of cafes and parties… It really is a magnet for digital nomads. The city's high-speed internet and events tailored for remote workers will make it a great choice.
Liepāja – Known for its beaches and music scene, Liepāja offers a relaxed environment for digital nomads. We like its seaside location, perfect if you're seeking a balance between work and leisure.
Jūrmala – Just a short drive from Riga, Jūrmala is a resort city known for its wooden architecture and long sandy beaches. It offers a lot of wellness resorts and tranquil surroundings. A very rejuvenating spot for digital nomads who need a break from the hustle.
Daugavpils – The second-largest city in Latvia offers a mix of cultural landmarks and modern facilities. Digital nomads will enjoy the city's art centers, museums and cafes, all while benefiting from the resources needed for efficient remote work.
Are There Coworking Communities In Latvia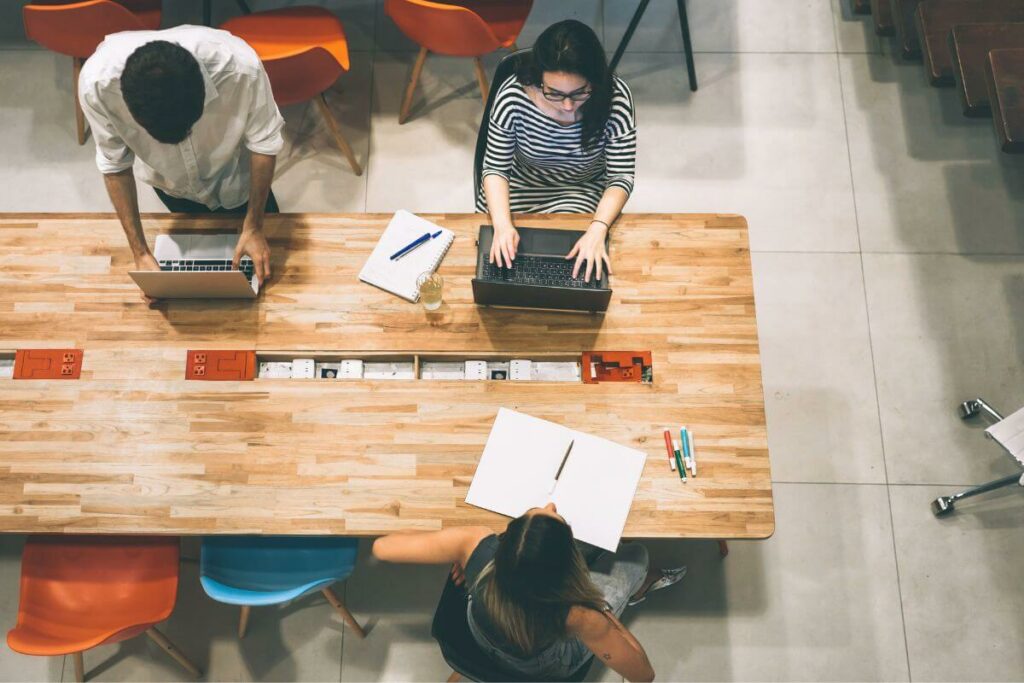 Latvia digital nomad visa will allow you to join some of EU countries most dynamic in terms of coworking communities.
Here are the best spots to work remotely while staying surrounded.
Riga
The capital city offers several coworking spaces with fast internet connection.
Magnēts Coworking and Oracule are popular coworking spaces where remote workers, especially those in tech-related fields like software development and graphic design, gather to collaborate and network.
Liepāja
Not sure what's the perfect digital nomad job for you ? You will for sure find it in Liepāja ! With its serene seaside ambience, it also has its share of coworking communities.
Liepaja Business Incubator is a favorite thanks to its laid-back yet professional environment. A great community for creative jobs !
Jūrmala
Jūrmala's appeal isn't just its natural wonders but also the growing coworking scene.
Workland, for example, offers a great experience to work remotely with views of the Baltic Sea. It's an ideal spot if you're into travel blogging or photography !
Is Latvia Safe For Digital Nomads ?
Thinking about working remotely in Latvia with the Latvia digital nomad visa ?
Great choice !
Latvia is not only scenic but also pretty safe for digital wanderers like us. Of course, you'll always find the occasional pickpocketing in busier areas, but that's true for most world and EU countries.
While Latvia is a very safe country, don't forget the golden rule of traveling : always be prepared.
And speaking of which, travel insurance is a must. If you're on the fence about which one to get, many digital nomads weigh up between SafetyWing and World Nomads.
Final Pros & Benefits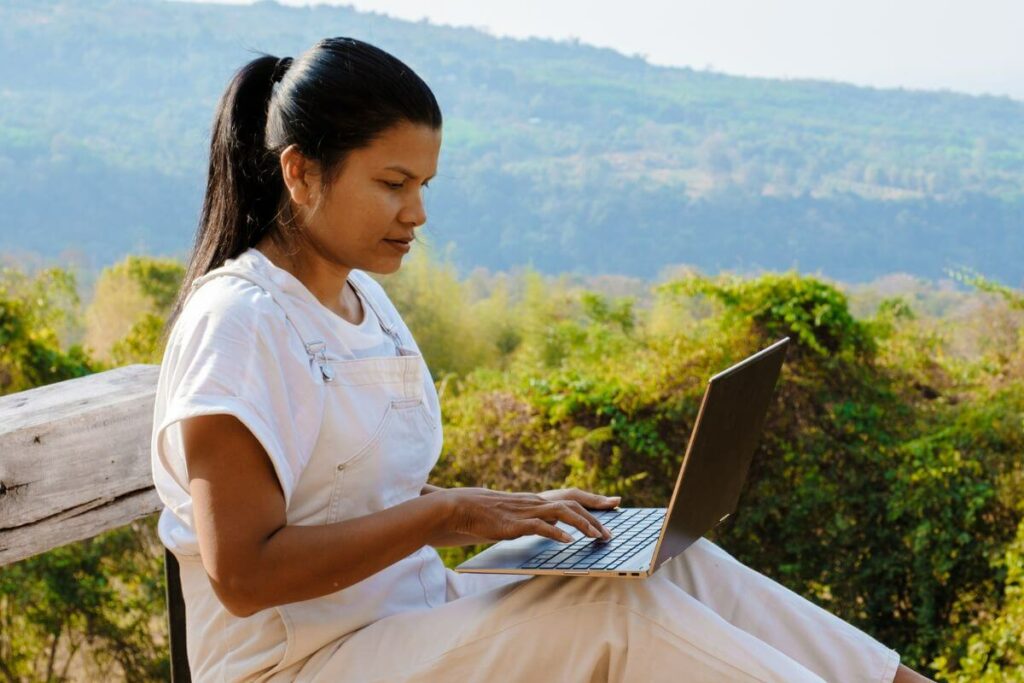 Latvia is like that hidden gem you stumble upon and wonder, "Why didn't I discover this sooner ?"
It's a country that seamlessly blends tradition with modernity and offers digital nomads a unique blend of rich history, vibrant culture, parties and up-to-date infrastructure.
Plus, the cost of living doesn't burn a hole in your pocket ! And let's not forget the beautiful national parks… A treat after a long workday.
But the real kicker ? Latvia digital nomad visa. The country doesn't just offer you a place to work ; it offers an experience, an adventure.
Few Drawbacks To Have In Mind
Of course, no destination is without its quirks.
There are indeed a couple of hiccups to prepare for.
Firstly, those winter months ? Well, they can get pretty chilly, so if you're more of a sun-and-sand person, brace yourself for some snow-filled adventures.
Also, while the local communities are warm, there can be a language barrier outside the main cities.
And speaking of cities, if you're a lover of sprawling metropolises with skyscrapers, Riga is your only bet in Latvia. Don't forget it's a small country !
3 Alternative Countries With Similar Requirements We Recommend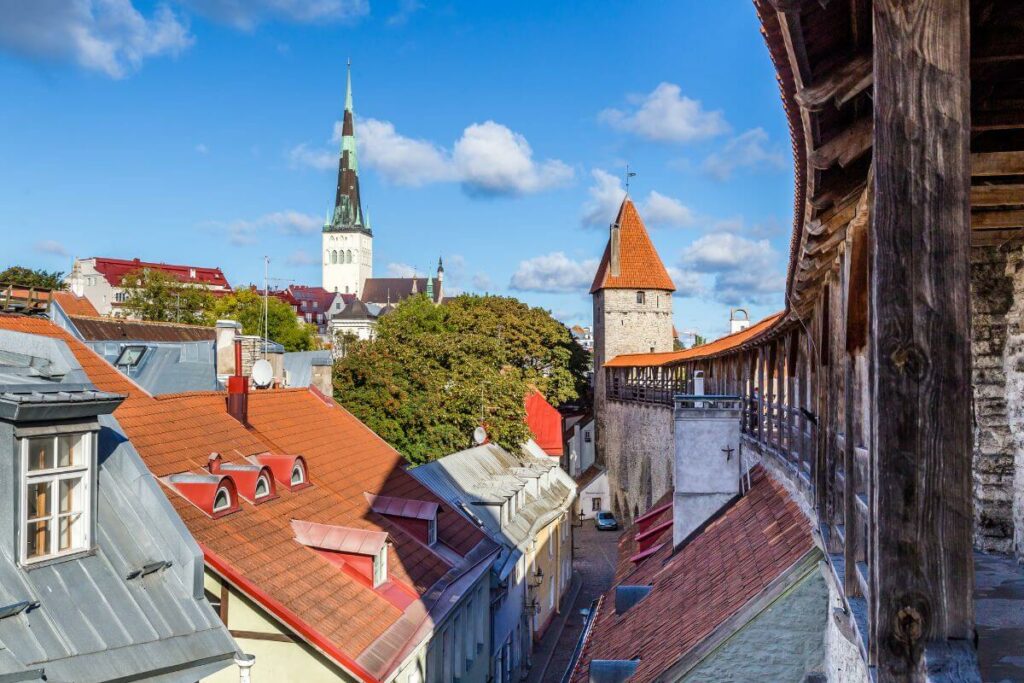 Latvia might be the go-to for some, but there are several countries that digital nomads might want to explore too.
Here are the best EU countries we could find and that offer about the same requirements, especially if you're from an OECD country.
Estonia
Often heralded as the Silicon Valley of Europe, Estonia was among the first to roll out a digital nomad visa.
With a rich history, tech-savvy environment and the mesmerizing beauty of Tallinn, it's a favorite for many nomads. Plus, their e-residency program is a boon for freelancers and entrepreneurs alike !
Romania
With its Parisian-like boulevards, Bucharest is becoming a hotspot. Romania offers affordable living, fast internet and a growing tech scene.
Plus Romania do have a digital nomad visa for internationals employed or self employed foreign nationals. A great alternative for long-term stays !
Czech Republic
Nestled in the heart of Europe, the Czech Republic offers cities like Prague and Brno that are now attracting a steady flow of digital nomads.
Czech Republic visa requirements are straightforward and the local communities are known to be welcoming to foreign nationals. A top choice alternative !
FAQs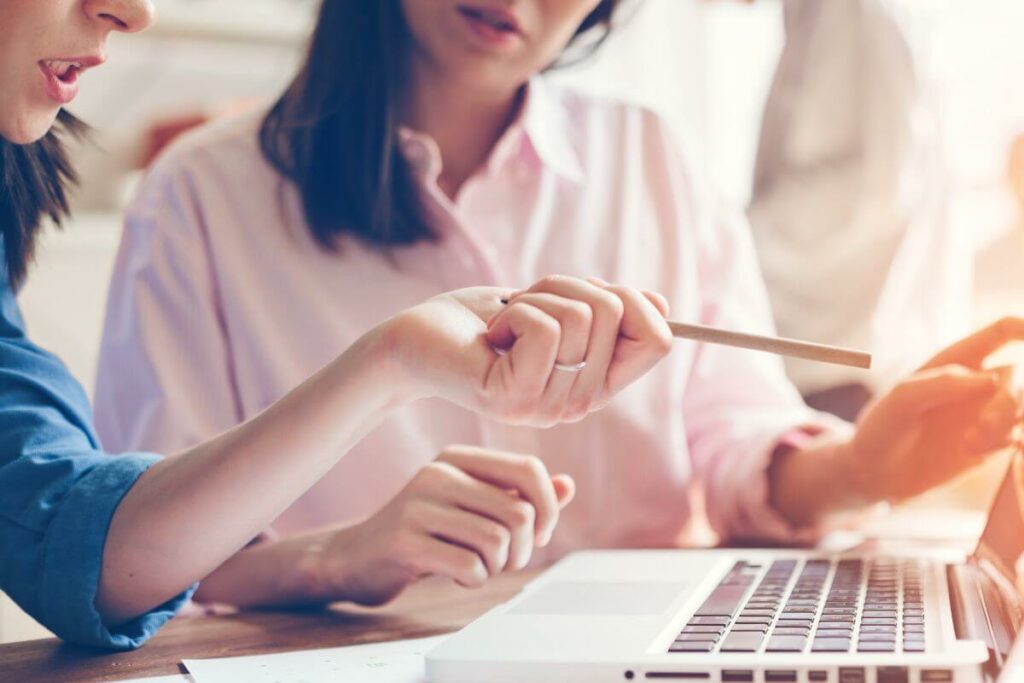 How much is the Latvian digital nomad visa ?
The Latvia digital nomad visa costs 60 € ($65), with an expedited option available for 120 € ($130).
What is Type D visa for Latvia ?
Type D visa is a long-term visa allowing stays in Latvia for work, study or family reunion.
Is Riga good for digital nomads ?
Absolutely, Riga offers a dynamic urban scene, reliable internet and an emerging community of remote workers.
How much is a residence permit in Latvia ?
Costs vary depending on the type and purpose, but the residence permit starts at around 70 € ($76).
Is Latvia Good for Digital Nomads ?
Yes, Latvia provides great infrastructure, affordable living and a welcoming environment for digital nomads.
How long can you stay in Latvia with a digital nomad visa ?
The digital nomad visa allows for a one-year stay in Latvia. You then have the option to extend it for one more year.
How Do Coworking Spaces Charge in Latvia ?
Coworking spaces in Latvia may charge daily, weekly or monthly rates. Costs vary from 15 € ($16,50) to 30 € ($33) per day.
Wrap Up
With a comprehensive digital nomad visa, reasonable costs of living and a thriving coworking community, Latvia offers a compelling package for remote workers.
But there are also some other EU countries you might want to consider if you want to run away from its cold winters.
If you're scouting for your next digital haven, Latvia's charming allure and digital-friendly infrastructure beckon.
Safe travels !