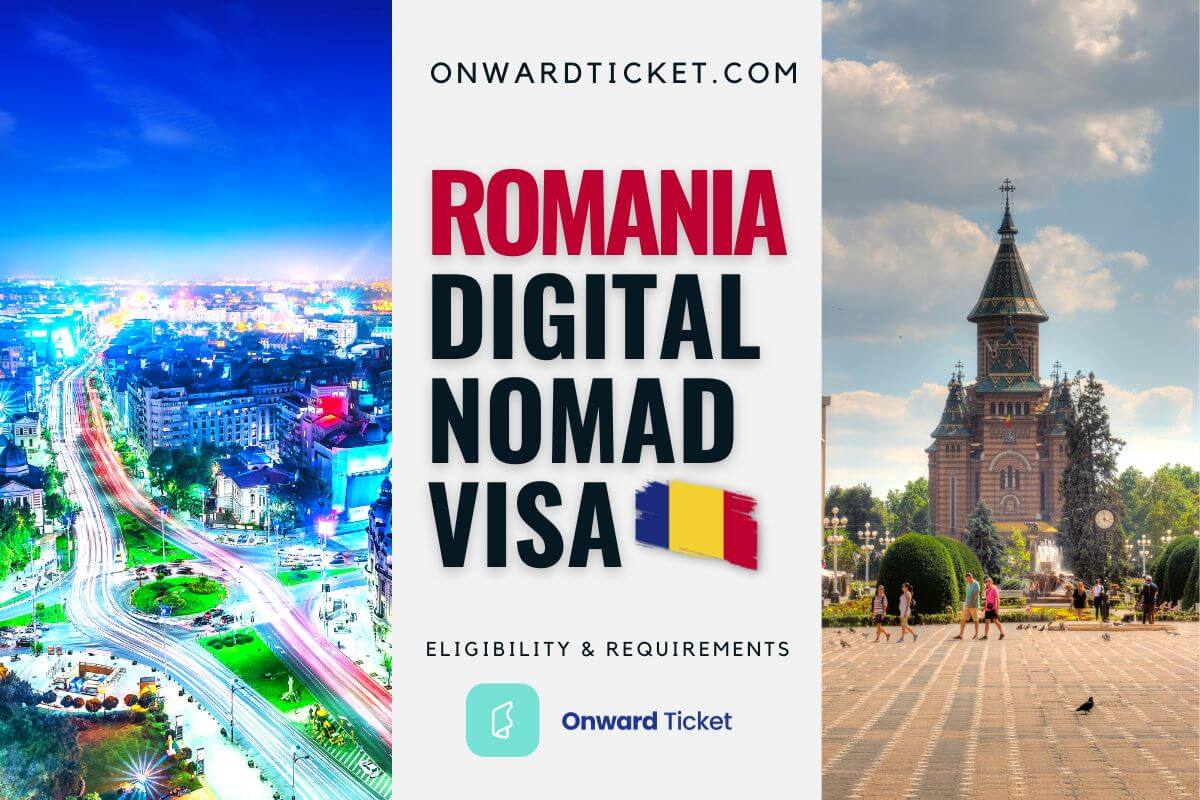 The Romania Digital Nomad Visa is a transformative initiative introduced post-Covid-19 to bolster the Romanian economy.
Since December 21st, 2021, non-EU citizens have the opportunity to enjoy Romania's rich culture, fast internet and affordable living standards, all while working remotely.
With an easy application process and numerous benefits, Romania aims to welcome over 2000 international remote workers annually.
Romania Digital Nomad Visa – Key Points Explained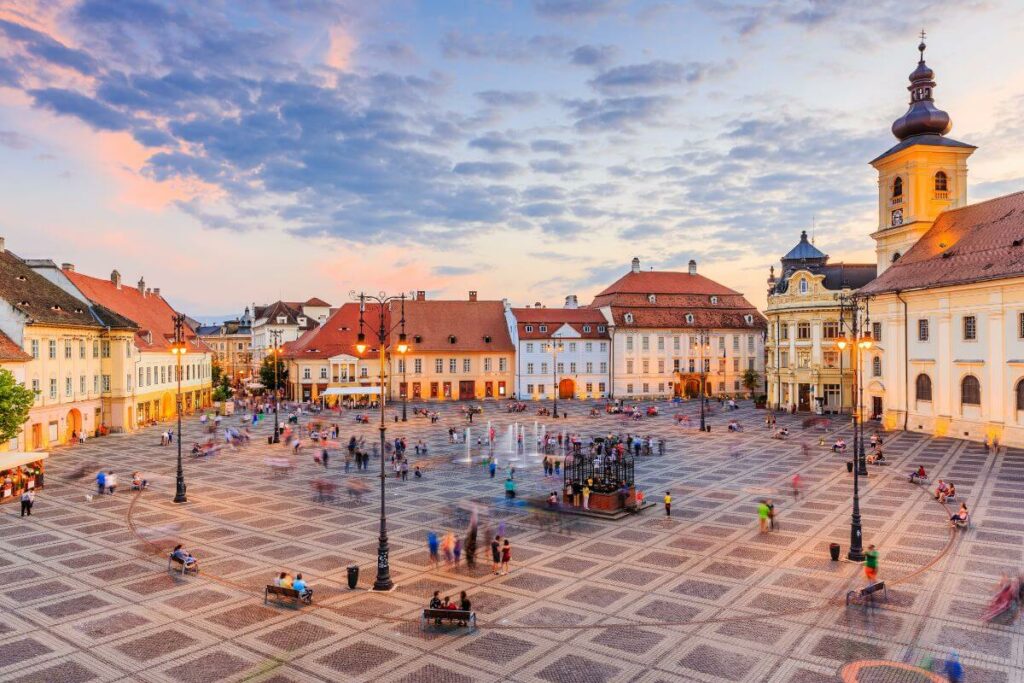 Before we dive into the specifics, let's encapsulate the essence of the digital nomad visa Romania.
Here's a snapshot :
Eligibility : exclusively for non-EU citizens.
Duration : valid for 12 months, renewable for another year.
Application : Through Romanian embassies or online via the Ministry of Foreign Affairs eVisa platform.
Processing time : between ten to fourteen working days.
Benefits : tax exemptions, fixed internet speed, affordable living and an array of coworking spaces.
Is It Hard To Get Digital Nomad Visa For Romania ?
When you compare the Romania digital nomad visa with other countries offering similar visas, then it's quite straightforward.
Romania's application process stands out for its simplicity and clarity.
Of course every country has its nuances, but Romania's visa is designed to be accessible and aims to draw global remote workers.
Curious about how it stacks up against others ? Dive deeper into our comprehensive comparison of countries with digital nomads.
What Type of Visa is the Digital Nomad Visa Romania ?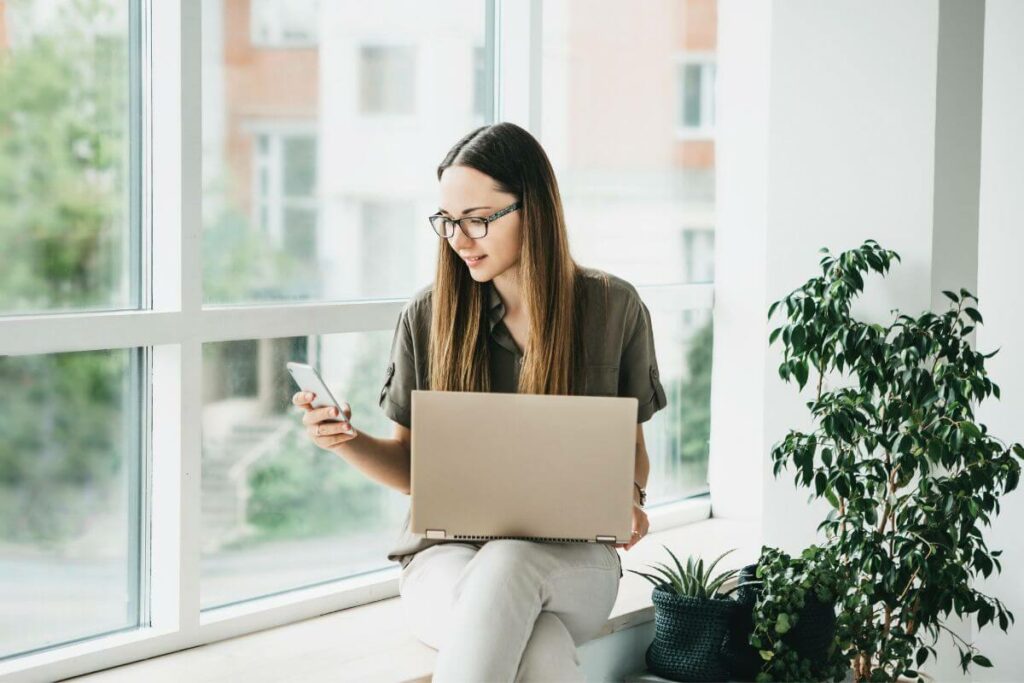 The Digital Nomad Visa Romania isn't just a tourist visa with added work privileges ; it's more strategic than that.
It functions as a type of Romania residence permit designed especially for the modern remote worker.
While traditional work visas often tie the holder to a local employer or a specific professional obligation, this visa is tailored for you if you work online and are not bound by geographical constraints.
With its digital nomad visa, Romania provides an avenue for remote workers to legally live and work in the country for extended periods.
Romania Digital Nomad Visa Requirements & Eligibility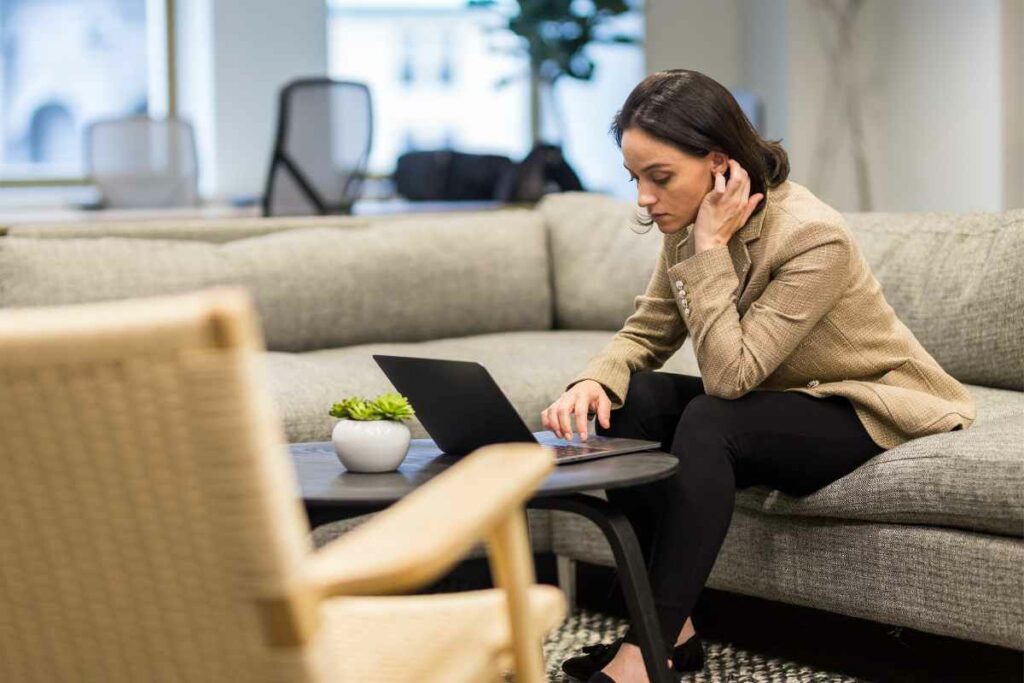 Do you wish to work remotely while exploring the picturesque landscapes and rich history of Romania ?
Then let's have a look at the Romania digital nomad visa requirements.
You will indeed have to meet these prerequisites to ensure a smooth application process for your Romanian digital nomad visa :
Eligibility for non-EU nationals : the visa specifically targets individuals from non-European Union countries.
Accommodation evidence : before you apply, ensure you've secured your stay in Romania in the form of a hotel booking, a lease or a rental agreement.
Health insurance : health contingencies are unpredictable. This is why you absolutely have to subscribe to a valid health insurance that will cover up to 30000 € ($32300).
Clean criminal record : ensure you can produce a certificate indicating a clean criminal record history.
Stable employment : Romania wants to attract genuine digital nomads. This is why you will have to showcase an employment contract from a non-Romanian entity or proof of self-employment spanning at least three years.
Financial stability : visas for Romania, especially the digital nomad variant, require proof that you're financially equipped to reside in the country without becoming a burden. A worldwide income of a minimum of three times their current wage of 1100 € is necessary, so that will do a minimum of 3300 € ($3600) per month.
Romania Remote Work Visa Income Requirements
The Romania digital nomad visa has specific financial prerequisites to ensure you are financially self-reliant during your stay.
One of the most critical requirements is the stipulated income level : you must demonstrate an income three times the Romanian average gross salary. Given the current average stands at 1100 €, this translates to a requisite monthly income of at least 3300 € ($3600).
But what happens if there's an unexpected dip in earnings ? In the event of a significant income drop while in Romania, you might face challenges during your visa renewal.
Apply For Romanian Digital Nomad Visa With These Documents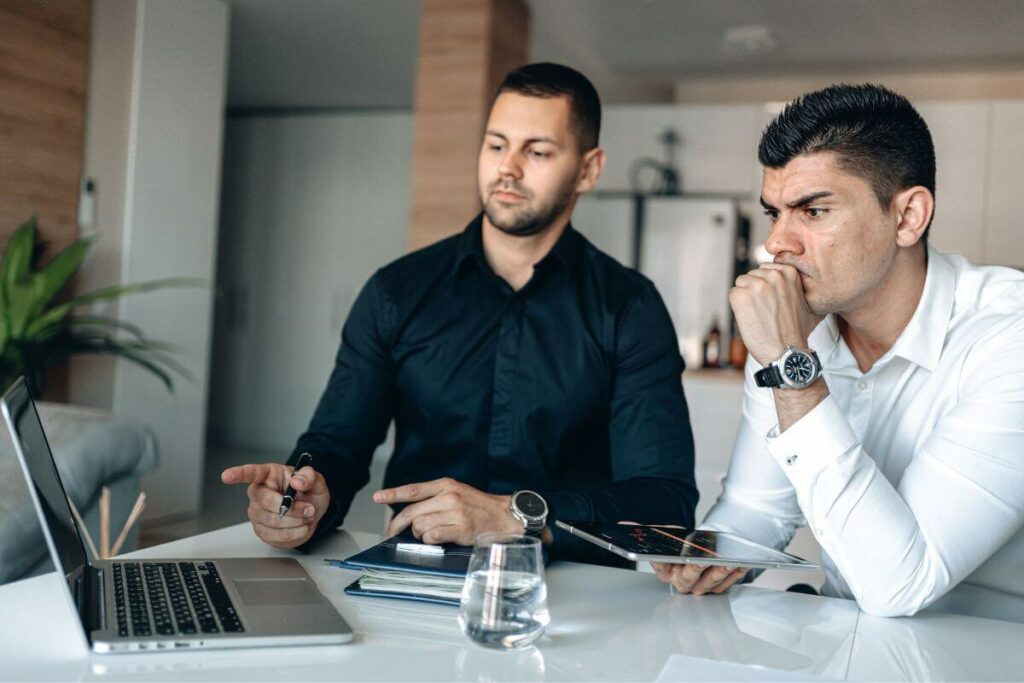 Here's a concise list to guide your Romania digital nomad visa application :
Valid passport : this is essential for any international travel.
Proof of employment : either a contract with a non-Romanian company or evidence of self-employment outside Romania for at least three years. Both the original and its Romanian translation are required.
Company identifying details : vital information about the company you're affiliated with like its name, address, tax number, activity field and legal representatives' data. Remember to include a Romanian translation.
Letter of intent : a comprehensive letter detailing your motivations for coming to Romania and the activities you'll engage in. It should be presented in its original form along with a Romanian translation.
Tax compliance proof : a translated and possibly apostilled version might be needed.
Valid ticket or itinerary : if flying, a plane ticket to Romania ; if driving, provide your driver's license, car's documents and travel itinerary.
Medical insurance proof : for the entire duration of your initial 90-day stay with a minimum coverage of 30000 € ($32300).
Income verification : ensure you've consistently earned around 3300 € ($3600) for the past six months.
Accommodation evidence : a rental agreement or similar document.
Clean criminal record : an original document, translated into Romanian, and, where necessary, apostilled or over-legalized.
Romania Digital Nomad Visa Application Process Step By Step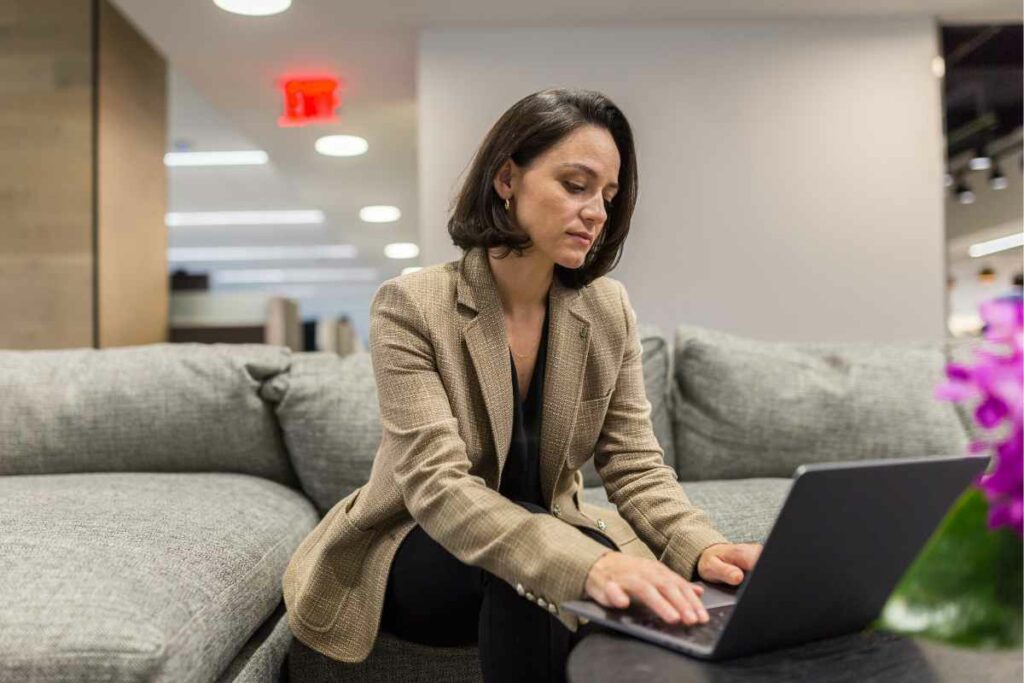 Here is a guide on what the visa application consists and how to apply online to the Romanian digital nomad visa :
Choose the application platform : Romania offers two primary methods for visa application. You can either apply online using the Ministry of Foreign Affairs' eVisa platform or opt for an in-person application at a Romanian consulate in your country.
Register on eVisa : if you choose the online method, your first step is to create an account on the Romanian eVisa platform. For this, ensure you have a valid email address.
Document checklist : before you start the application, ensure you have all the documents required ready and don't miss any additional documents.
Online application : Go to the Ministry of Foreign Affairs' e-platform and click "apply". Carefully fill out the application form with all the required information.
Payment completion : the exact fees but you have to complete the payment requirements. Double-check the current fees before your proceed.
Wait for approval : once you've submitted your application, be patient. The Romanian digital nomad visa takes between ten to fourteen business days for processing and approval.
Embassy application (alternative) : if you're opting to apply through a local Romanian embassy, the process is slightly different. Begin by scheduling an appointment with the embassy. During the appointment, ensure you present all necessary documents. Follow up by completing any payment requirements and then await your visa approval.
Renewal Process Digital Nomad Visas In Romania
The Romania Digital Nomad visa has a validity period of twelve months.
However, if you wish to extend your stay, you can renew the visa for an additional twelve months.
To successfully renew, you must ensure you present verifiable proof of income for the preceding six months and meet all the criteria previously displayed.
How Long Is Digital Nomad Visa For Romania Valid For ?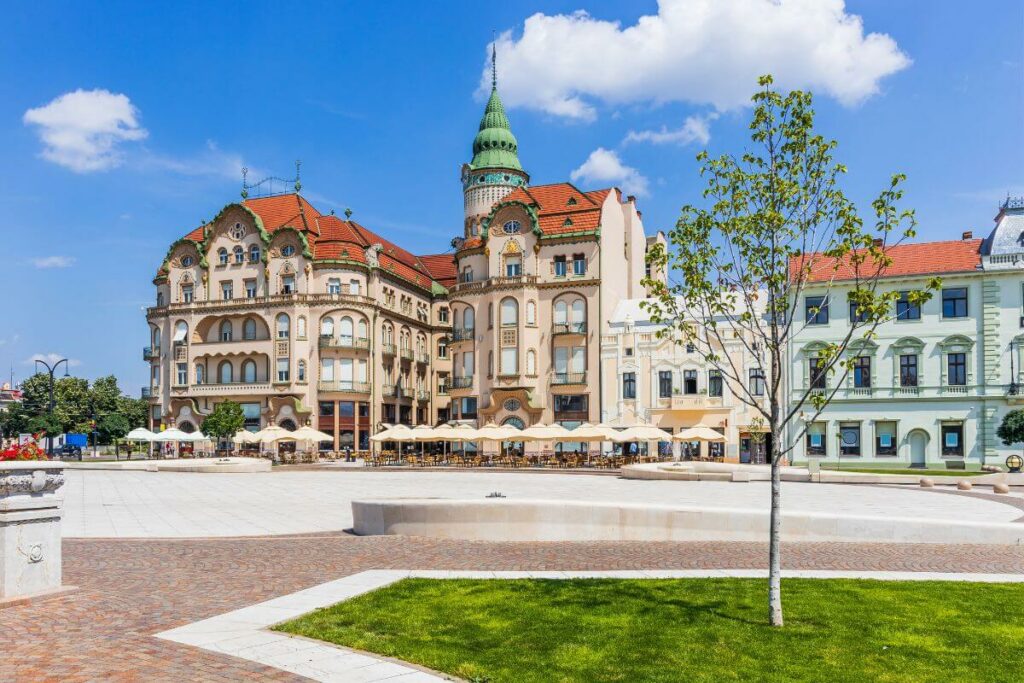 The Romanian Digital Nomad Visa is designed with flexibility in mind, so it caters to the evolving needs of remote workers.
It grants holders a stay in the country for a total duration of twelve months.
A great way to find a balance between work and leisure and make the most of your experience in Romania without the constant pressure of visa expiration looming overhead.
With the renewal option, you will be able to stay in Romania for up to two years.
Cost Of Digital Nomad Visa Romania
The Romanian government has taken a progressive approach to attract digital nomads by keeping all the costs very low.
However, at the moment, the exact fee structure is not explicitly confirmed by the government. All we know is that it applies a very low cost for its digital nomad visa.
Romanian Digital Nomad Visa Tax To Expect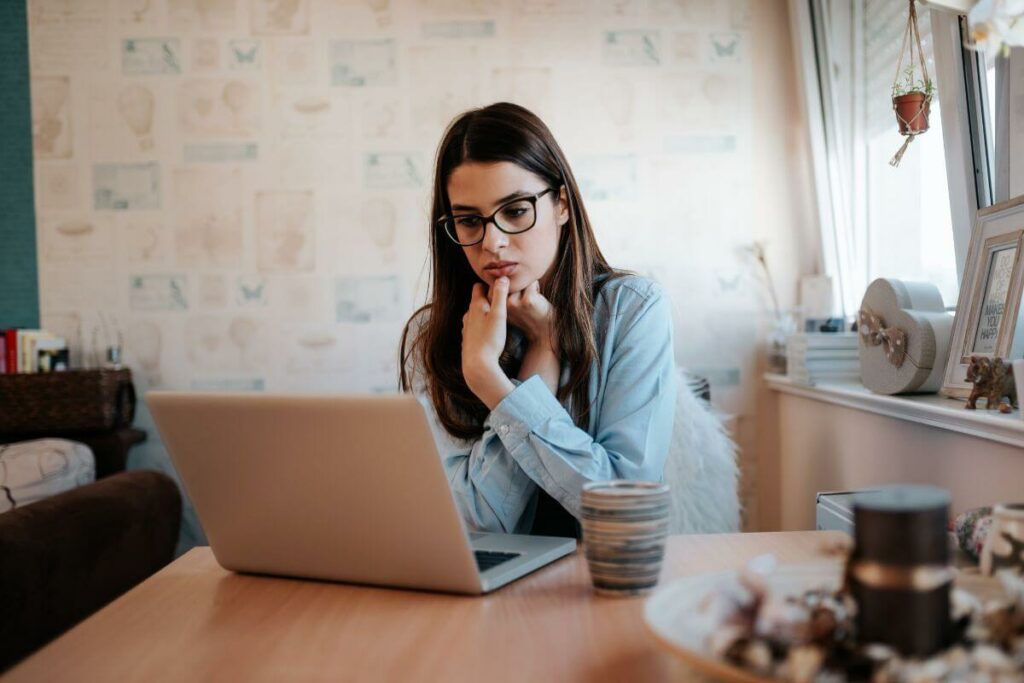 Under the Romania digital nomad visa tax guidelines, digital nomads are treated differently from Romanian citizens.
If you have a tax residency in another nation, Romania won't charge you any income tax on your global earnings. But stay informed about other prevalent taxes, like the value-added tax (VAT) at 19%.
How Long You Wait To Get Romania Digital Nomad Visa
With the Romania Digital Nomad Visa, the process is swift.
Once all the necessary documents are submitted and the application is completed, you can expect a response within ten to fourteen working days.
This means in just about two to three weeks, you may receive the green light to embark on your Romanian adventure !
Bringing Family With You
If you're considering relocating to Romania on a Digital Nomad Visa, you might be wondering about bringing your family along.
Unfortunately, the specifics of the Romanian Digital Nomad Visa for family members are yet to be detailed.
But because many countries offer provisions for dependents under similar visa schemes, we have good hope Romania will do so. In general, each family member has to apply separately.
Cost Of Living In Romania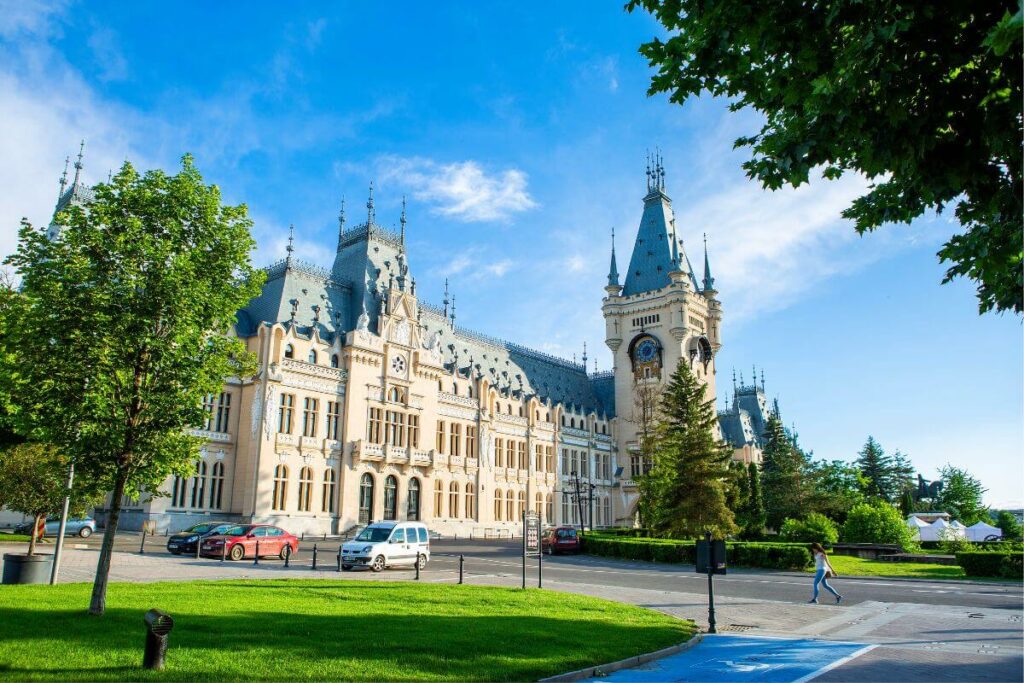 Good news : Romania has one of the lowest living costs in Europe !
Compared to Western European countries, the cost of residing in Romania is significantly less, and yet, the quality of life remains high, with access to modern amenities and entertainment.
Here are some examples on what to expect to pay as visa holders.
| Accommodation | Cost |
| --- | --- |
| Rent | 300 to 500 € / $330 to $550 |
| Buy | From 50000 € / From $55000 |
| Hotels | 30 to 70 € / $33 to $77 |
| BnB | 20 to 50 € / $22 to $55 |
| Food | Cost |
| --- | --- |
| Restaurant | 10 to 20 € / $11 to $22 |
| Groceries | 50 to 100 € / $55 to $111 /month/pers |
| Fast Food | 3 to 6 € / $3,30 to $6,60 |
| Transports | Cost |
| --- | --- |
| Train | Around 10 € / $11 per 100km |
| Bus | Around 1 € / $1,10 per trip |
| Taxi | Around 0,50 € / $0,55 per km |
| Car rental | 20 to 40 € / $22 to $44 per day |
| Leisure | Cost |
| --- | --- |
| Day excursion | 10 to 30 € / $11 to $33 |
| Nightlife | 10 to 20 € / $11 to $22 |
| Museum / attractions | 2 to 10 € / $2,2 to $11 |
| Outdoor activities | 20 to 40 € / $22 to $44 |
You can also check the Cost of Living in Romania here.
Is There Digital Banking In Romania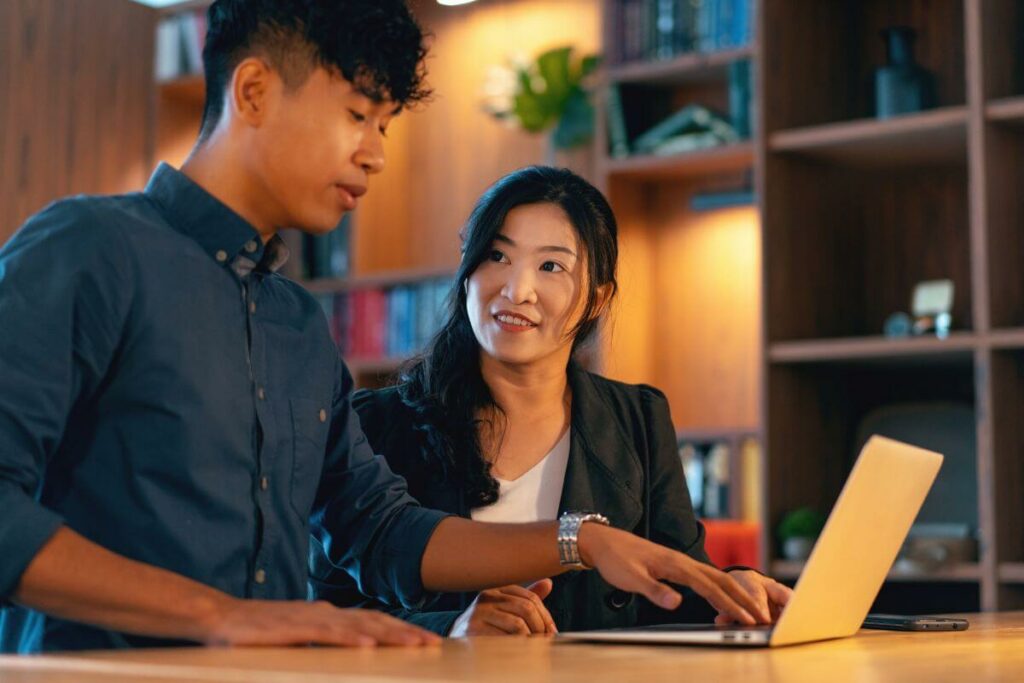 Yes, digital banking is becoming increasingly popular in Romania.
Several Romanian banks offer digital platforms and mobile apps like:
Banca Transilvania
BRD – Groupe Société Générale
and BCR (Banca Comercială Română)
These banks, among others, provide features like online account opening, fund transfers, bill payments, and real-time account monitoring.
Which VPN Works Best In Romania For Digital Nomads ?
A reliable VPN will help you to have secure and unrestricted internet access during your stay in Romania.
Among the top choices, NordVPN is frequently mentioned by users and experts alike.
With its robust encryption, vast server network and consistent performance, NordVPN ensures that digital professionals can work safely and efficiently while in Romania.
Popular Digital Nomad Hotspots (Cities) In Romania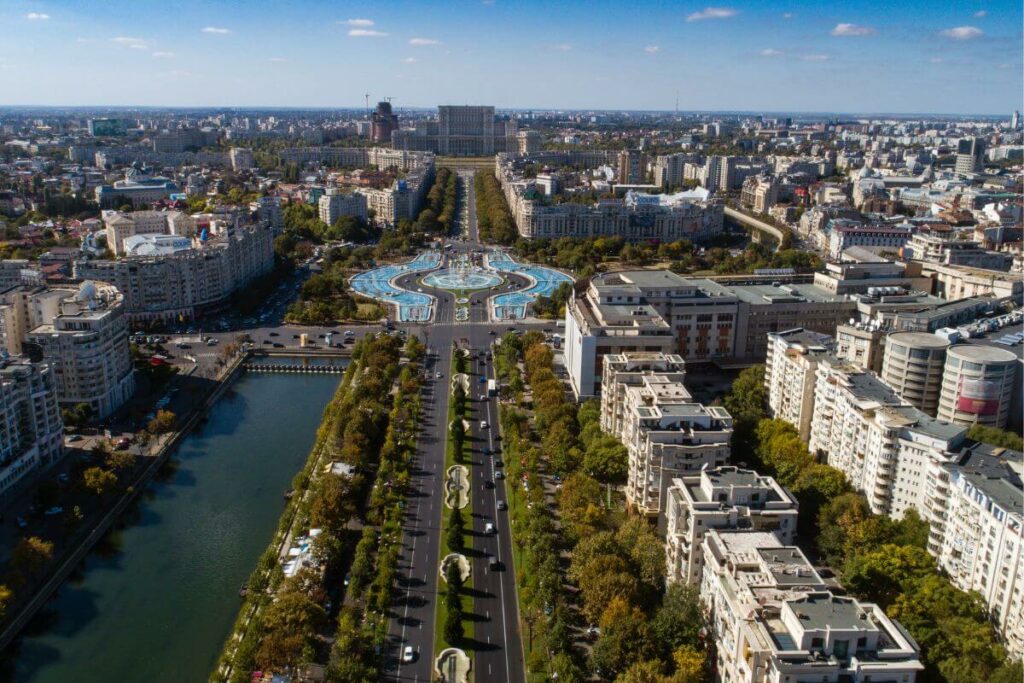 Romania, with its unique blend of tradition and modernity, has become an emerging favorite for digital nomads worldwide.
From bustling urban centers to picturesque towns, here are some top spots for those seeking a balance of work and exploration:
Bucharest – The capital city is a prime location for digital nomads thanks to its mix of history, dynamic nightlife and modern coworking spaces. The city provides good internet connection as well as a variety of accommodation options.
Cluj-Napoca – Often referred to as Romania's Silicon Valley, Cluj-Napoca has a growing tech scene. The city is known for its universities, cultural events and cafes that are friendly to remote workers. We like it for its combination of innovation and tradition !
Brasov – Nestled in the Carpathian Mountains, Brasov offers a serene setting if you wish to work and live amidst nature. The picturesque town square, historic sites and proximity to hiking trails make it a favorite, plus it has all the digital nomad resources you might need.
Sibiu – With its cobblestone streets and medieval architecture, Sibiu provides a charming backdrop for remote work. We mostly love all its cultural events, like the annual theater festival. There you will also enjoy modern amenities to easily work remotely.
Timisoara – Timisoara is a city of innovation and culture and offers a blend of historic architecture and tech hubs. Its position near the western border also allows easy access to neighboring countries.
Are There Coworking Communities In Romania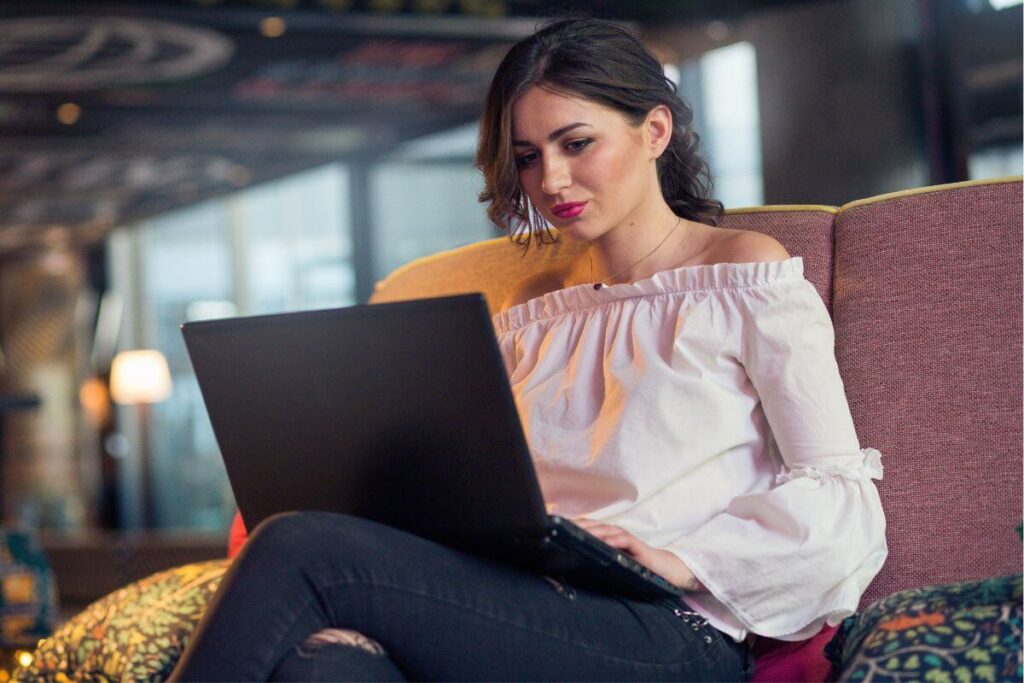 Here are the best coworking communities we could find in Romania.
Bucharest
As the capital of Romania, Bucharest naturally offers lots of coworking spaces to cater to its growing digital nomad community.
TechHub Bucharest is amongst our favourites due to its networking events and mentorship opportunities, but we also like Commons Romana which has everything you need, no matter your digital nomad job.
Cluj-Napoca
Cluj-Napoca has a booming tech scene and naturally, an array of coworking spaces. ClujHub stands out due to its central location and community-driven events ; it's perfect for networking.
Another space we like is Xponential Transilvania Coworking & Office, which, besides offering a conducive work environment, also provides accelerator programs for startups.
Timisoara
With its rich cultural heritage and growing IT sector, Timisoara is seeing a rise in coworking communities.
The Garden is more than just a workspace ; it's a platform for cultural events, workshops and social initiatives. DevPlant is another sought-after space we like for its complete amenities.
Is Romania Safe For Digital Nomads ?
Yes, the country has low rates of violent crimes.
But like any destination, it's wise to be vigilant against petty theft, especially in crowded areas.
When working remotely, one must also be cautious of digital safety and ensure secure internet connections.
We recommend subscribing to reliable travel insurance to protect yourself. Both SafetyWing and World Nomads are leading options to benefit comprehensive coverage tailored to nomadic lifestyles.
Final Pros & Benefits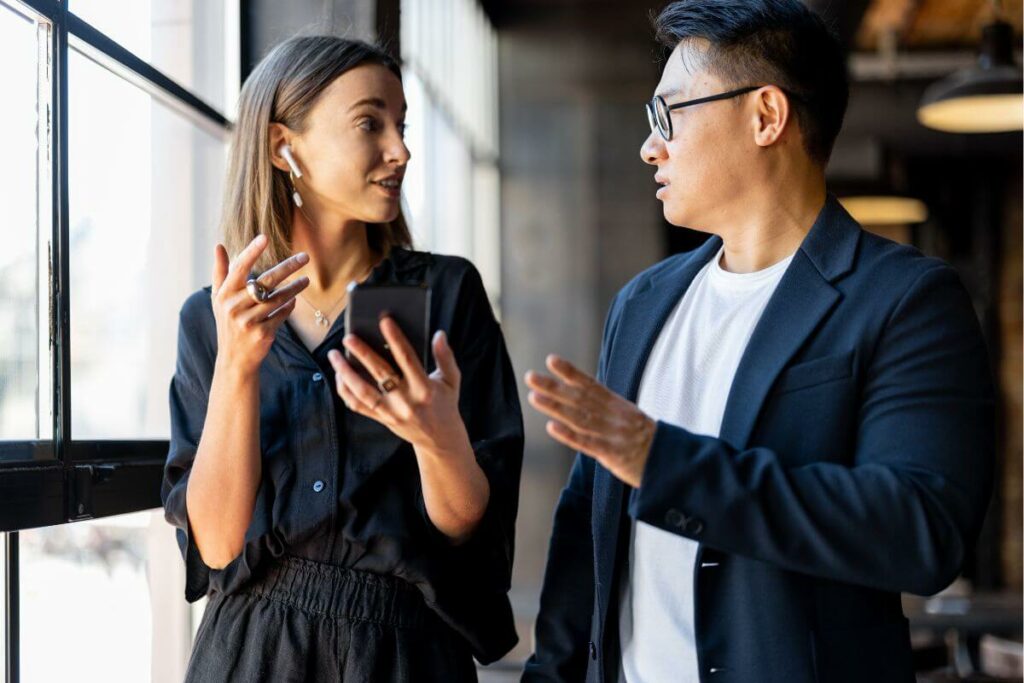 Romania boasts a blend of historical charm, modern infrastructure and natural beauty.
It's a great destination for work-life balance. High-speed internet is available even in remote areas and the cost of living is quite lower than in Western European countries.
Also, the Romanian people are known for their warmth and hospitality ; they often welcome outsiders with open arms. Lastly, Romanian taxes can be quite advantageous.
Few Drawbacks To Have In Mind
But there are also some drawbacks to consider.
First, the language barrier may be challenging as not everyone speaks fluent English.
The bureaucratic procedures might be complex and time-consuming.
Seasonal variations might be a concern : winters can be particularly harsh in some regions.
Public transportation, while efficient in major cities, isn't as reliable in the countryside.
3 Alternative Countries With Similar Requirements We Recommend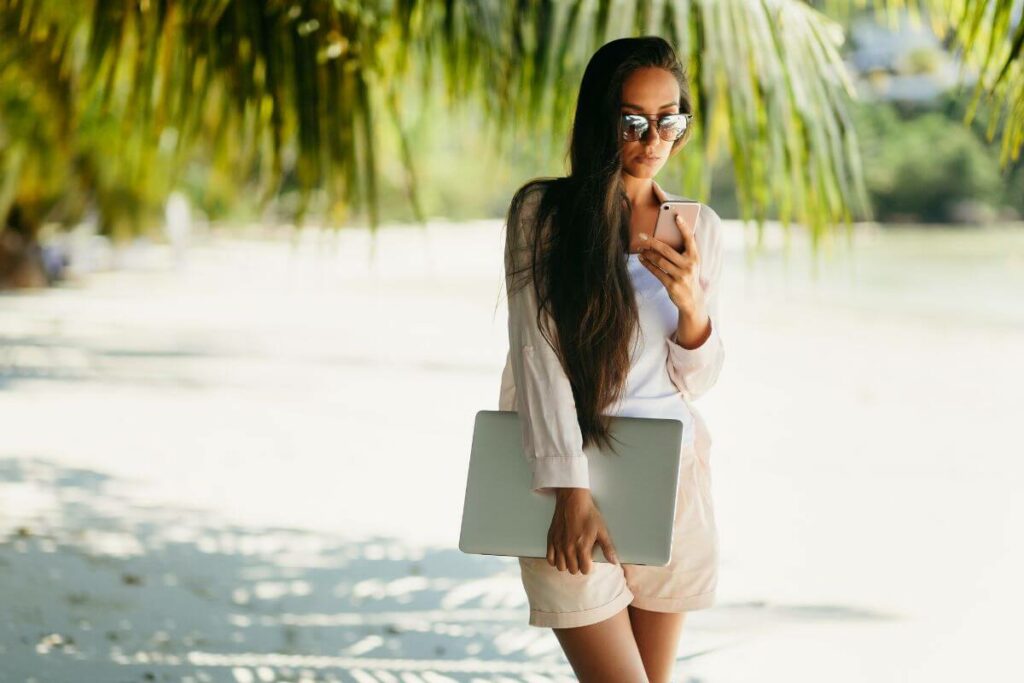 Not fully convinced my Romania's new digital nomad visa ?
Here are some other destinations you might want to consider.
Montenegro
This picturesque Balkan country offers an appealing mix of Adriatic coastline and mountainous terrain. Its simplified visa procedures and growing digital infrastructure make it an emerging hub for digital nomads.
The cost of living is also pretty low.
Greece
Renowned for its ancient history, stunning islands and Mediterranean cuisine, Greece has recently introduced a digital nomad visa to attract remote workers.
With a pleasant climate and friendly locals, it will be an excellent base for digital nomads.
Croatia
With its renowned Dalmatian coast, Croatia has been actively courting digital nomads. The country launched a special visa program for remote workers and offers them the chance to reside in Croatia without being subjected to local income tax.
Cities like Split and Dubrovnik provide coworking spaces as well as mesmerizing views.
FAQs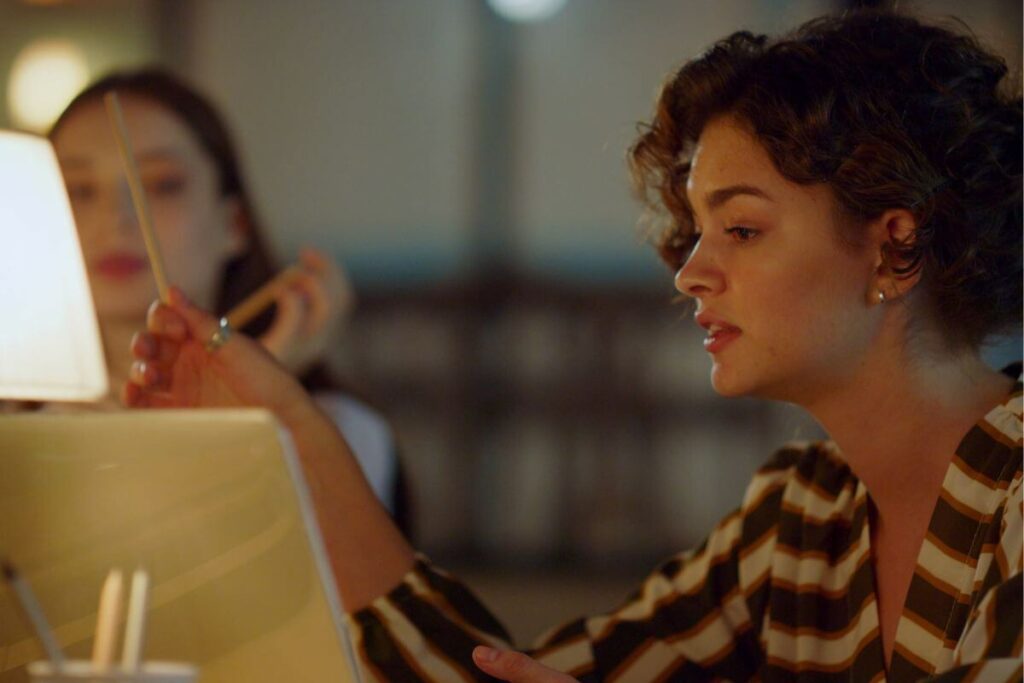 Does Romania have a nomad visa ?
Yes, Romania offers a digital nomad visa for remote workers and freelancers.
Is Romanian the easiest digital nomad visa in Europe ?
Romania's digital nomad visa process is straightforward. It's one of the most easy to obtain digital nomad visas in Europe.
Can I work in Romania as a freelancer without a digital nomad visa ?
No, to legally work as a freelancer, you need a digital nomad visa or relevant work permit.
Is Romania cheap for Digital Nomads ?
Yes, compared to many countries in Western Europe, Romania offers a more affordable cost of living.
Can you use a Romanian Digital Nomad visa to travel within the EU / Schengen Area ?
The Romanian Digital Nomad visa allows travel within Romania, but also in the Schengen countries.
Can I extend the Romania Digital Nomad Visa after it expires ?
Yes, the Romanian Digital Nomad visa can be renewed for another twelve months.
What happens if I overstay my Romania Digital Nomad Visa ?
This may lead to penalties, like fines and potential bans from re-entering Romania or the Schengen Area.
Wrap Up
Romania digital nomads will enjoy working within its rich cultural tapestry and picturesque landscapes. Not only does the country present an affordable living standard, but it also boasts a strong digital infrastructure, coworking communities and a safety net for the globally mobile.
This digital visa offers a great balance between cost, benefits and the growing digital ecosystem. Romania positions itself as a top choice for many digital nomads.
More than just a visa, digital nomads Romania will be able to experience a diverse European gem while they pursue their career.