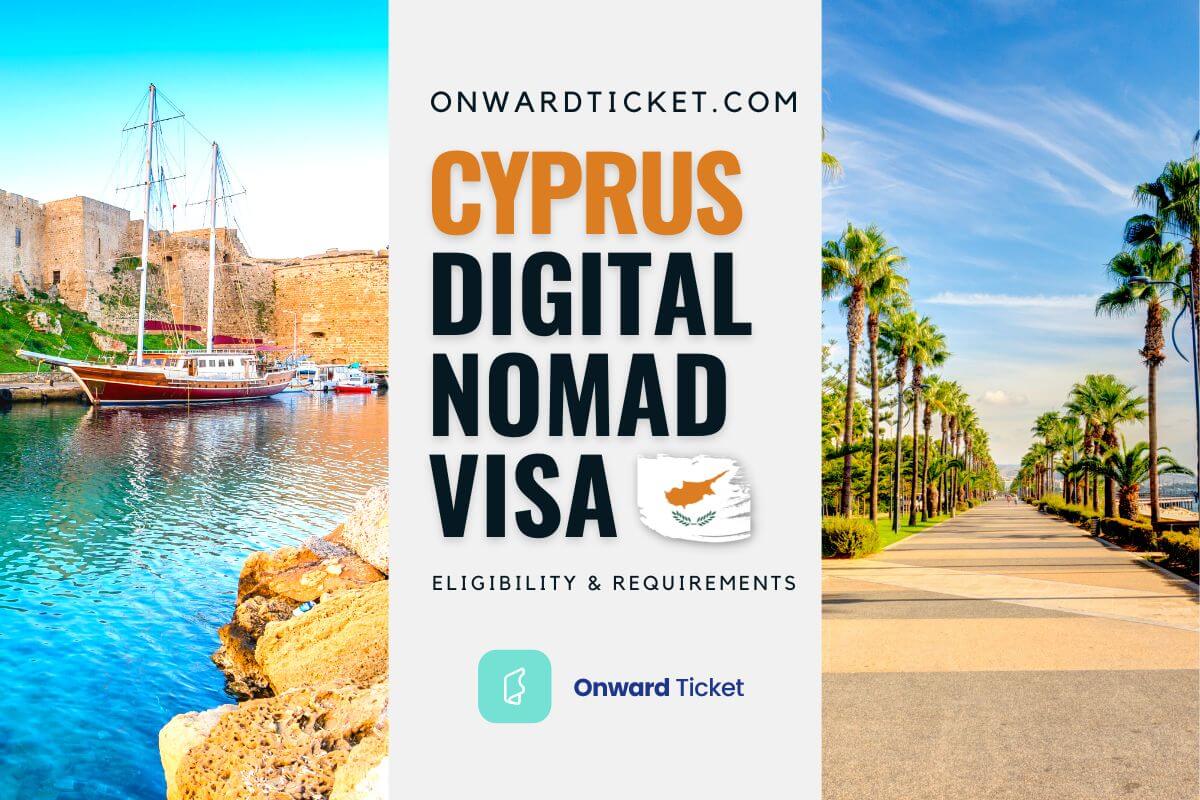 Explore the Cyprus Digital Nomad Visa requirements and application process with our comprehensive guide.
Enjoy a blend of vibrant culture, rich history, and sunny Mediterranean climate as you work remotely.
With easy access to beautiful beaches and a relaxed lifestyle, Cyprus provides an ideal setting for digital nomads seeking a dynamic work-life balance.
Cyprus Digital Nomad Visa – Key Points Explained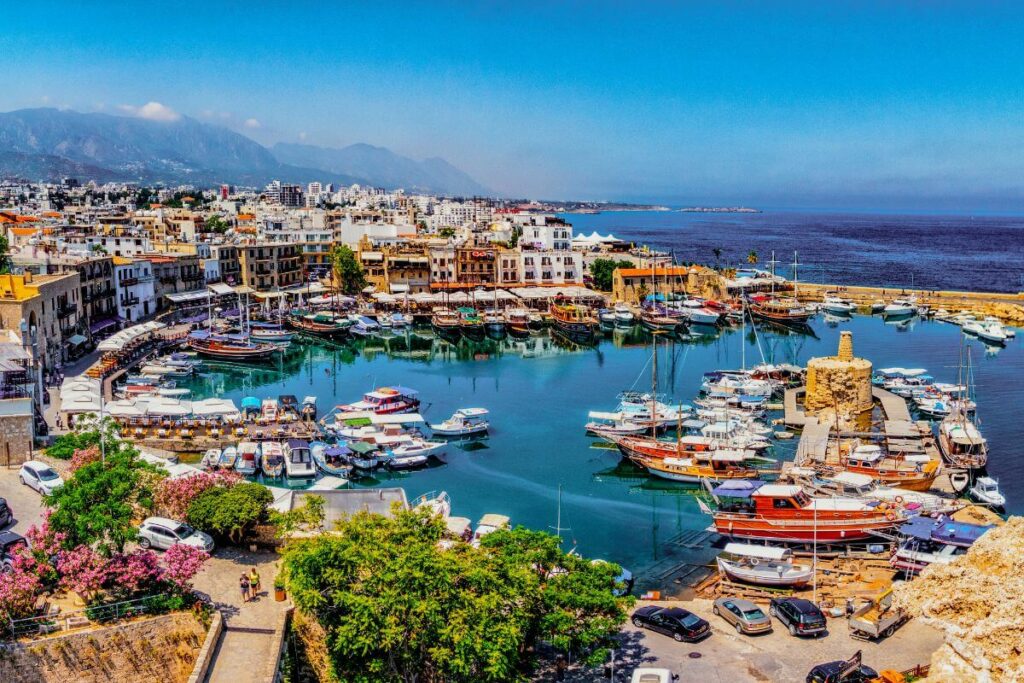 The Cyprus Digital Nomad Visa is an affordable and appealing offer for non-EU and non-EEA remote workers.
With a visa fee of just 70 € ($75), it offers an economical gateway to experience the Mediterranean lifestyle while working remotely.
The visa grants you a one-year stay in Cyprus, with the option to extend for two additional years.
To be eligible, you should be remotely employed with a registered company abroad, have a steady monthly income of at least 3500 € ($3800) and demonstrate your ability to perform your duties independent of Cyprus-based employers or clients.
How Hard Is To Get Cyprus Digital Nomad Visa ?
The process of getting the digital nomad visa scheme is transparent and streamlined, with clear guidelines on eligibility criteria and all required documents.
While every case is unique and depends on individual circumstances, you should have no difficulty as long as you meet the outlined requirements and follow the application steps correctly.
What Type of Visa Is the Cyprus Digital Nomad Visa ?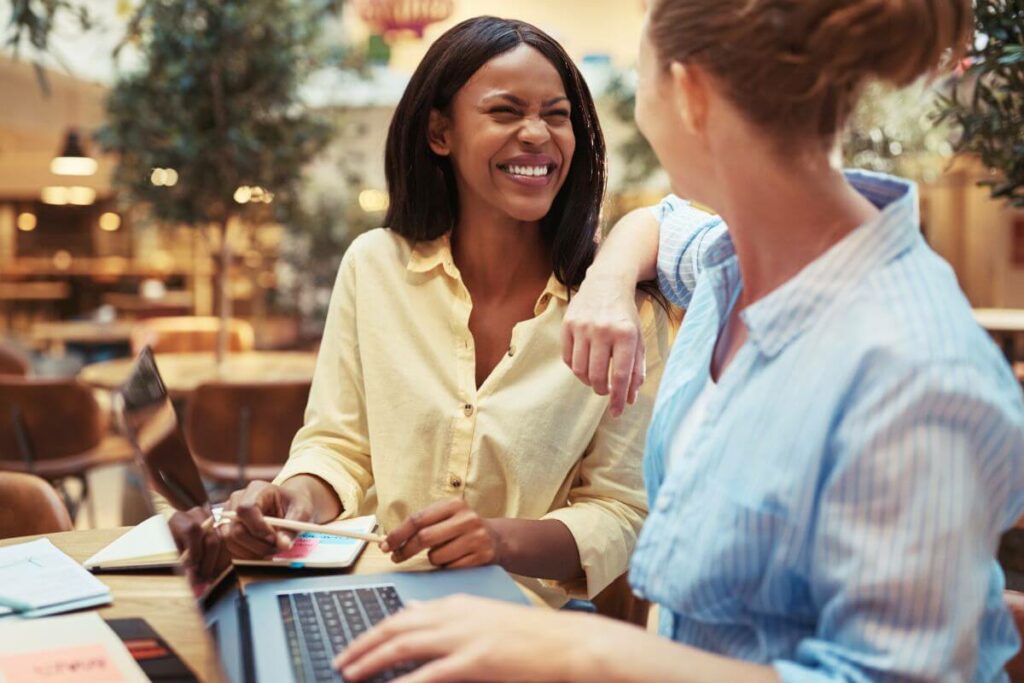 The Cyprus Digital Nomad Visa is basically a type of temporary residence permit, specifically tailored for remote workers or digital nomads.
It falls under a unique category that has been designed keeping in mind the new-age global workforce that leverages telecommunication technologies.
Unlike traditional work or tourist visas, it allows non-EU and non-EEA individuals to live and work remotely in Cyprus, while their professional engagements remain outside the country.
Eligibility & Cyprus Digital Nomad Visa Requirements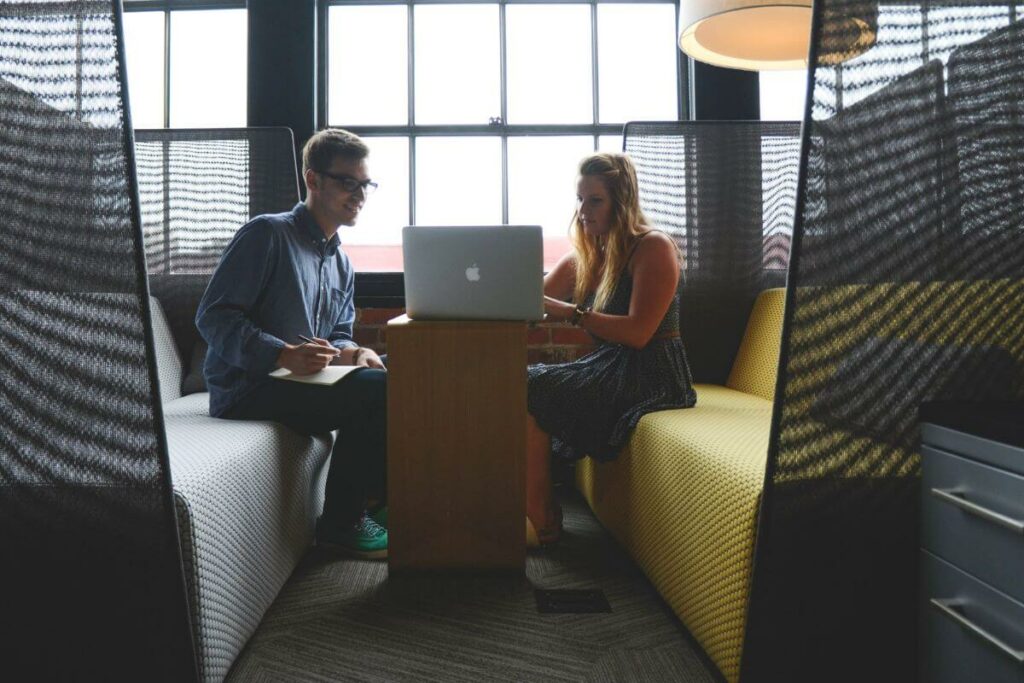 Here are the requirements you absolutely have to meet in order to apply for the digital nomad residence permit :
Nationality : the Cyprus Digital Nomad Visa is available to individuals from non-EU and non-EEA countries. European nationals are exempted as they do not require a visa to enter Cyprus.
Nature of work : applicants must be able to work remotely, leveraging telecommunications technology. Their professional responsibilities should be independent of the Cyprus business ecosystem.
Employment condition : applicants should either be employed by a company registered outside Cyprus or provide services to overseas clients. Those who are self-employed and cater to clients abroad also qualify.
Income stability : Candidates must demonstrate a stable monthly income of at least 3500 € ($3800). This income proof is a pivotal factor in visa approval.
Cyprus Digital Nomad Visa Income Requirements
The monthly net income requirement for the Cyprus Digital Nomad Visa seeks to ensure that you can sustain yourself financially during your stay in Cyprus without seeking local employment.
You must provide proof of a stable and sufficient monthly net income of at least 3500 € ($3800). This could be demonstrated through recent payslips, bank statements or contracts showing earnings if self-employed.
Cyprus Visa Digital Nomad Documents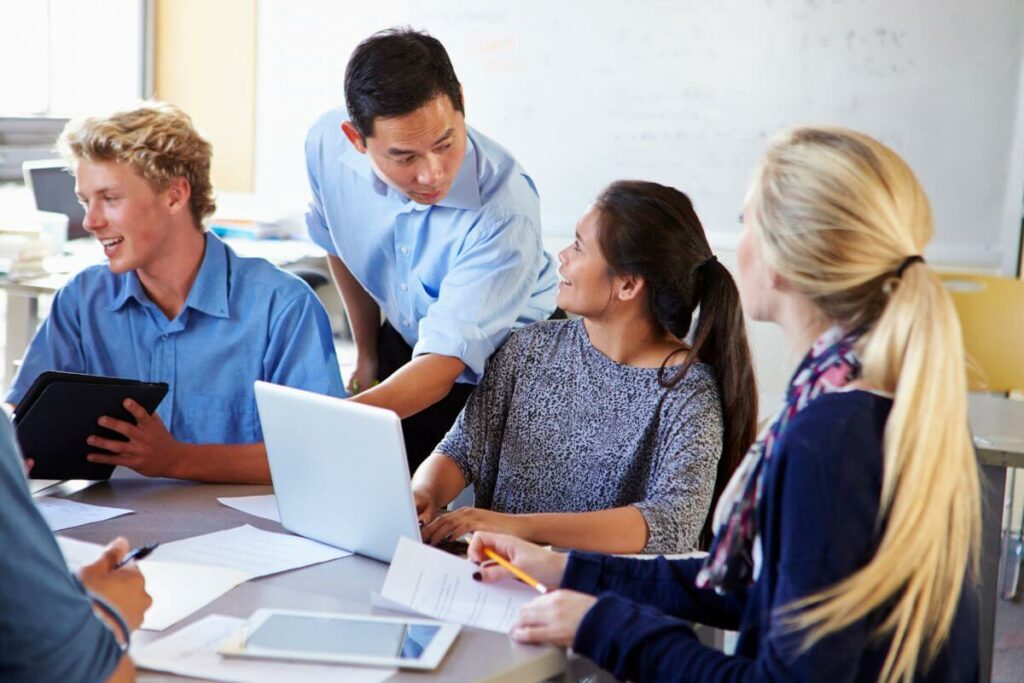 Here is a list of all the required documents you will have to provide to apply for the Cyprus temporary residence permit :
Application form : download and fill out the Cyprus Digital Nomad Visa application form available on the Cypriot Ministry of Interior's website.
Valid passport : provide a valid passport with at least three months of validity remaining from your application date.
Passport photos : submit two color, passport-sized photos taken against a white background with dimensions of 2 x 2 inches.
Updated CV/Resume : include a copy of your most recent CV or resume showcasing your skills and work experience.
Proof of stable income : show business documents indicating a monthly income of at least 3500 € ($3800). For self-employed, necessary documents can take the form of copies of contracts with your international clients, outlining the nature of the projects or services you offer.
Clean criminal record certificate : acquire a certificate from your local police department showing you have a clean criminal record.
Proof of accommodation : submit proof of your planned accommodation in Cyprus (rental agreement, lease or hotel booking). If the rental is valued at over 5 000 €, it must be duly stamped.
Employment contract : if employed, provide your contract showing that your employer is based outside of Cyprus and clearly stating your position within the company.
Company registration certificate : include a certification showing company registered abroad.
Employer confirmation letter : a remote work proof letter from your employer affirming that you can carry out your work duties remotely in Cyprus using telecommunications technology.
Valid health insurance : subscribe insurance covering outpatient and inpatient care and repatriation of remains.
Original blood analysis results : provide certified original results from a blood analysis, showing you are free from HIV, syphilis, Hepatitis B and C and tuberculosis.
Affirmation letter : if you have dependents, you need to provide an affirmation that they will not offer work or services to Cyprus-based companies.
Cyprus Digital Nomad Visa Application Process
Here is a step by step guide on how to apply for the Cyprus digital nomad visa :
Enter Cyprus : your first step in applying for the Cyprus digital nomad visa is to travel to Cyprus. Depending on your nationality, you may be eligible to enter visa-free and stay for a specific period (U.S. citizens, for example, can stay up to 90 days without a visa).
Complete the application forms : upon arrival, download the visa application form online, print it and fill it out completely. Gather all required documents detailed above.
Visit the Civil Registry and Migration Department : take your completed application form and all documents required to the Civil Registry and Migration Department in Nicosia, Cyprus's capital.
Pay the visa fee : be prepared to pay the application fee of 70 € ($75). Ensure you have enough funds to cover this expense.
Wait for the answer : once you've submitted your application and made the payment, you need to wait for processing, which takes between five to seven weeks. You'll be notified via email whether your application is approved or rejected.
Digital Nomad Cyprus Visa Renewal Process
The Cyprus digital nomad visa is valid for up to one year and can be renewed for two more years.
Plan to apply for renewal one month before your current visa expires. Take your renewal request to the Civil Registry and Migration Department in Nicosia, just like when you initially applied.
The renewal fee is also 70 € ($75), maintaining Cyprus's position as having one of the most affordable digital nomad visas available.
How Long Is Cyprus Digital Nomad Visa Valid For ?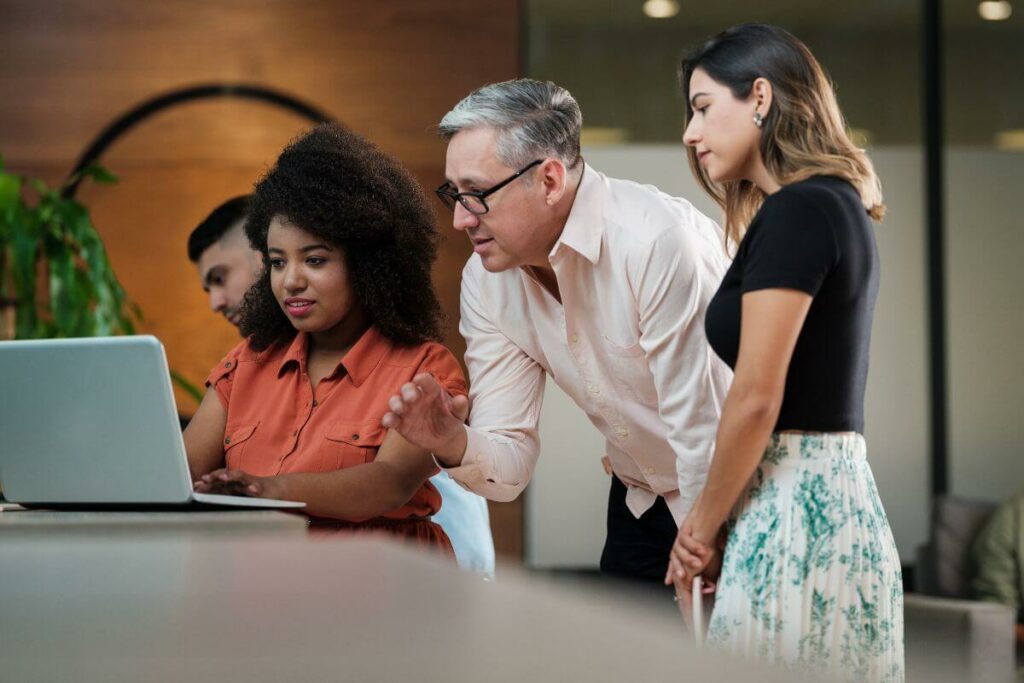 The Cyprus Digital Nomad Visa has an initial validity of one year.
This allows digital nomads to live and work in Cyprus while continuing their remote jobs or businesses for this period.
But, good news, the visa doesn't end there; it offers the opportunity for renewal. Upon expiration of the initial one-year validity, digital nomads can apply to extend their stay for an additional two years.
We recommend to start the renewal process at least a month before the current visa expires.
Digital Nomad Visa Cyprus Cost To Expect
The Cyprus Digital Nomad Visa scheme is one of the most affordable in the world.
The initial application fee is only 70 € ($75), which is notably cheaper compared to many other countries offering digital nomad visas.
The cost-effectiveness extends to the renewal process as well. When you wish to extend your stay after the initial one-year validity, the renewal fee remains the same at 70 € ($75).
Cyprus Digital Nomad Visa Taxes To Expect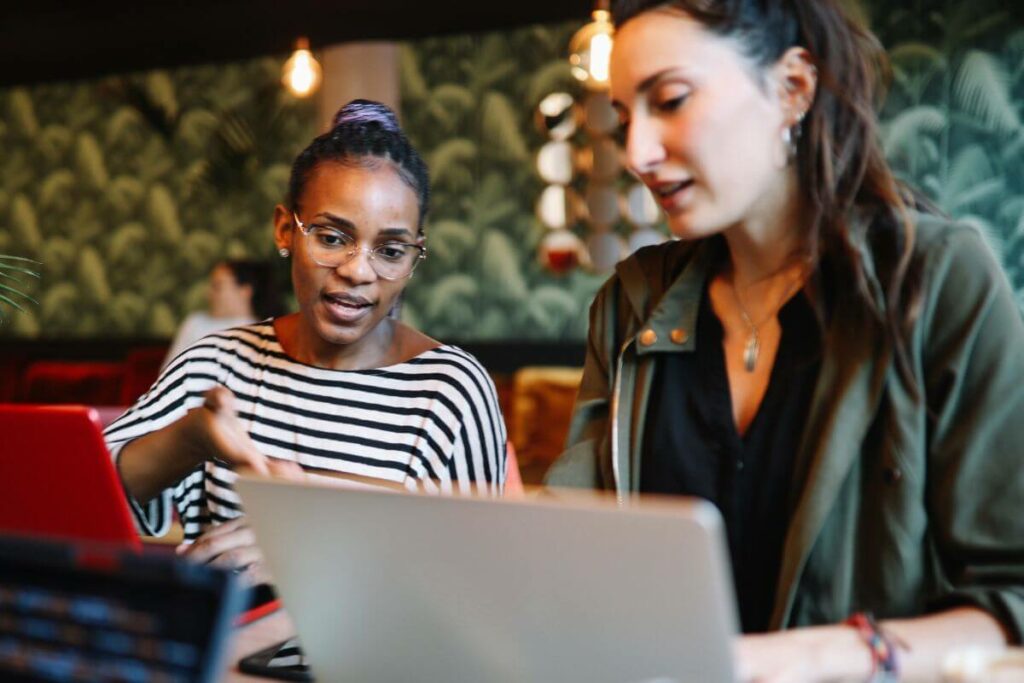 As a digital nomad in Cyprus, you will be exempt from tax charges until your 183rd day of stay.
Once you've stayed in Cyprus for more than 183 days, you're considered a tax resident, and tax rate is imposed accordingly.
Cyprus has an appealing tax benefits system, with progressive personal income tax rate ranging from 0% to 35%, depending on your income level.
Also, social security contributions are levied at a rate of 8.3% for tax residents. Don't hesitate to consult with a tax advisor to fully understand Cyprus taxation advantages.
How Long You Wait To Get Digital Nomad Visa Cyprus
The processing time for the Digital Nomad Visa scheme varies depending on the time of the year, but on average, you can expect a duration of five to seven weeks.
This includes time for document review, verification and decision-making. Upon approval, you'll receive a notification via email.
Bringing Family With You
One of the appealing aspects of the Cyprus temporary residence permit is the ability for digital nomads to bring their family members along.
Your spouse (married or civil union) and dependent children can accompany you during your stay.
Your family members are required to provide an affirmation letter stating they won't provide any work or services to Cyprus-based companies.
Cost Of Living In Cyprus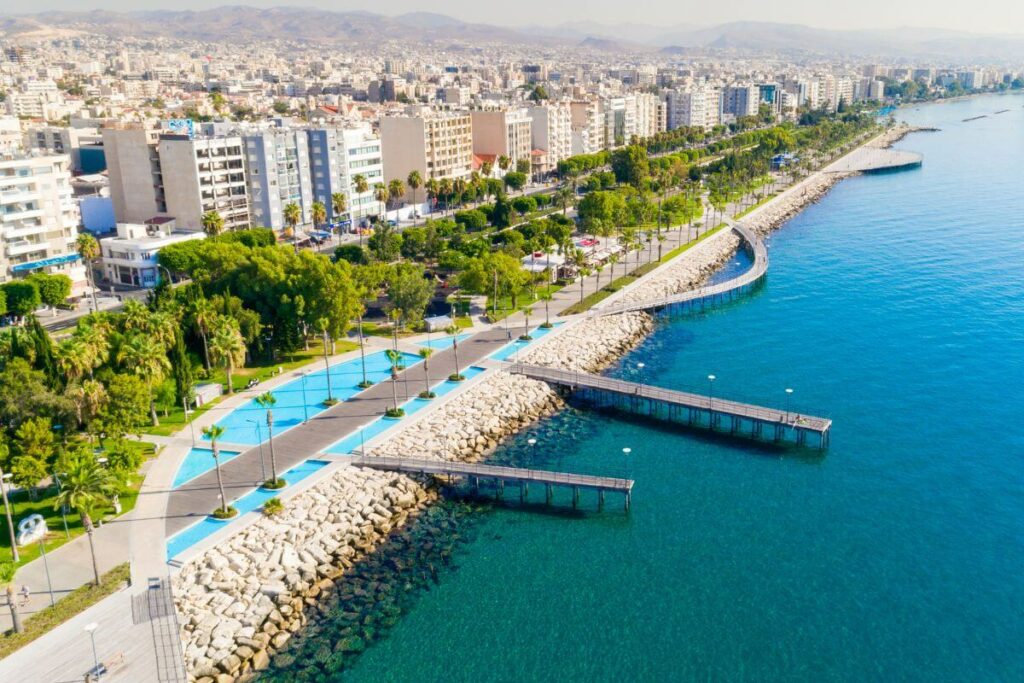 ​​The cost of living in Cyprus is pretty reasonable and often lower than in many other European countries.
Accommodation, food, transportation and leisure activities are generally affordable, although costs vary depending on the lifestyle you choose and the region of Cyprus in which you decide to live.

Here are some example of what to expect to pay as a digital nomad in Cyprus :
| Accommodation | Cost |
| --- | --- |
| Rent | 300 to 700 € / $320 to $750 |
| Buy | From 50000 € / From $54000 |
| Hotels | 50 to 100 € / $55 to $110 |
| BnB | 40 to 80 € / $43 to $86 |
| Food | Cost |
| --- | --- |
| Restaurant | 10 to 20 € / $11 to $22 |
| Groceries | 200 to 400 € / $220 to $440 /month/pers |
| Fast Food | 5 to 10 € / $5 to $11 |
| Transports | Cost |
| --- | --- |
| Train | No train on Cyprus |
| Bus | 1,5 to 4 € / $1,60 to $4,50 per trip |
| Taxi | 1,5 to 2,5 € / $1,6 to $2,75 per km |
| Car rental | 30 to 50 € / $33 to $55 per day |
| Airplane | Around 50 € / $55 per national trip |
| Leisure | Cost |
| --- | --- |
| Day excursion | 50 to 100 € / $55 to $110 |
| Nightlife | 10 to 30 € / $11 to $33 |
| Museum / attractions | 2 to 10 € / $2,2 to $11 |
| Outdoor activities | 40 to 70 € / $44 to $77 |
You can also check the Cost of Living in Cyprus here.
Is There Digital Banking In Cyprus
Cyprus is well-equipped for the digital age thanks to its many local banks offering online and mobile banking services.
Amongst famous Cypriot banks that provide robust digital banking facilities, we can mention Bank of Cyprus, Hellenic Bank and RCB Bank.
These banks offer services like international fund transfers, balance checks, bill payments, and more at the click of a button. Several international banks also have a significant presence in Cyprus.
Is Cyprus Safe For Digital Nomads ?
As for safety, Cyprus is widely recognized as a safe destination for digital nomads. It boasts a low crime rate and a friendly local population.
That said, we would still recommend you purchase health and accident insurance that will cover unforeseen circumstances like health emergencies, trip cancellations and lost luggage.
Don't hesitate to compare SafetyWing and World Nomads, two health insurance companies tailored to the needs of digital nomads.
Popular Digital Nomad Hotspots (Cities) In Cyprus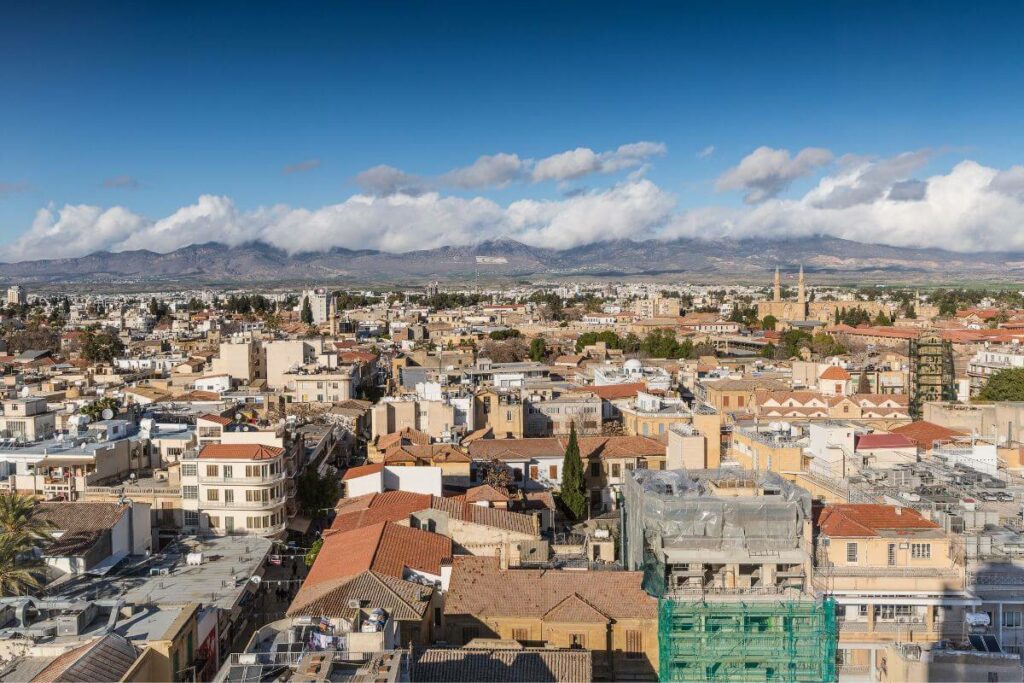 Yes Cyprus is a pretty small island, but we still managed to find some great hotspots for digital nomads.
Nicosia
The capital city of Cyprus is a vibrant and cosmopolitan city with modern infrastructure and a rich history. The city offers high-speed internet, trendy cafes and a lot of recreational activities.
Limassol
Located on the southern coast of Cyprus, Limassol offers an exquisite mix of beautiful beaches and dynamic city life. Its growing tech scene and vibrant nightlife make it a popular choice for you as a digital department.
Paphos
Mostly known for its archaeological sites, Paphos offers a tranquil yet stimulating environment. Its pleasant weather combined with its beachside cafes offer the perfect setup and attract digital nomads from everywhere.
Are There Coworking Communities In Cyprus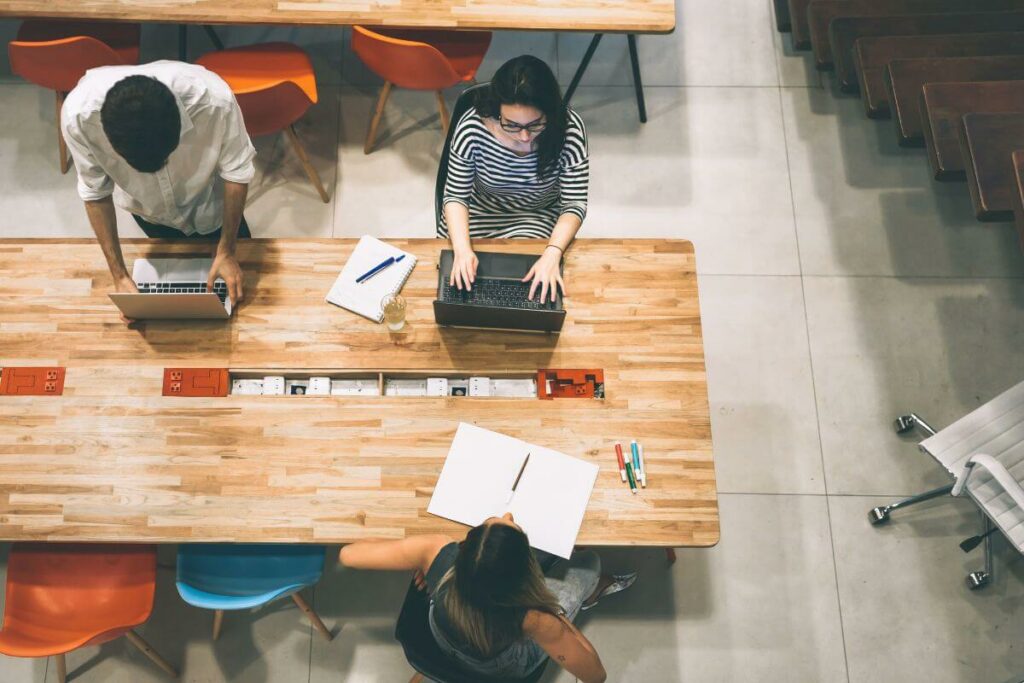 You own a business with clients located abroad and you're looking for a new place to live and join a technology hub ?
Here are the best coworking communities in Cyprus to enjoy digital nomads tools and resources to perform work remotely.
Nicosia
Nicosia has several coworking spaces, such as the Regus and Hub Nicosia, which provide excellent facilities for digital nomads. These spaces offer a conducive environment for networking and collaboration. You will also find a good choice of coffee shops in the capital city.
Paphos
In Paphos, digital nomads can find comfortable and welcoming coworking spaces like Hügge Coworking and Multispace Paphos. These spaces are absolutely great for networking with a diverse community of digital nomads!
Limassol
Limassol is one of the most popular destinations for digital nomads thanks to its blend of urban life and stunning coastline. The city hosts coworking spaces like The Business Bar and Limassol Grind, which offer modern facilities, high-speed internet and a vibrant community of location independent workers and entrepreneurs.
Final Pros & Benefits
As a digital nomad in Cyprus, you'll enjoy a warm climate, great cuisine, beautiful beaches and a relaxed lifestyle that's conducive to productivity.
The cost of living is relatively low, which is perfect for long-term stay. Moreover, Cyprus boasts a well-developed infrastructure with reliable internet.
The welcoming and diverse community, abundant coworking spaces and rich cultural heritage further enrich the experience of living and working here.
Few Drawbacks To Have In Mind
The process of acquiring the digital nomad temporary residence permit can be time-consuming and the income requirement may be difficult to reach.
Also, while English is widely spoken, it is not the first language and learning some basic cypriot will always be a good idea.
Additionally, while Cyprus is beautiful and diverse, it is a small island nation, which may limit travel and exploration opportunities if you crave extensive geographic variety.
3 Alternative Countries With Similar Requirements We Recommend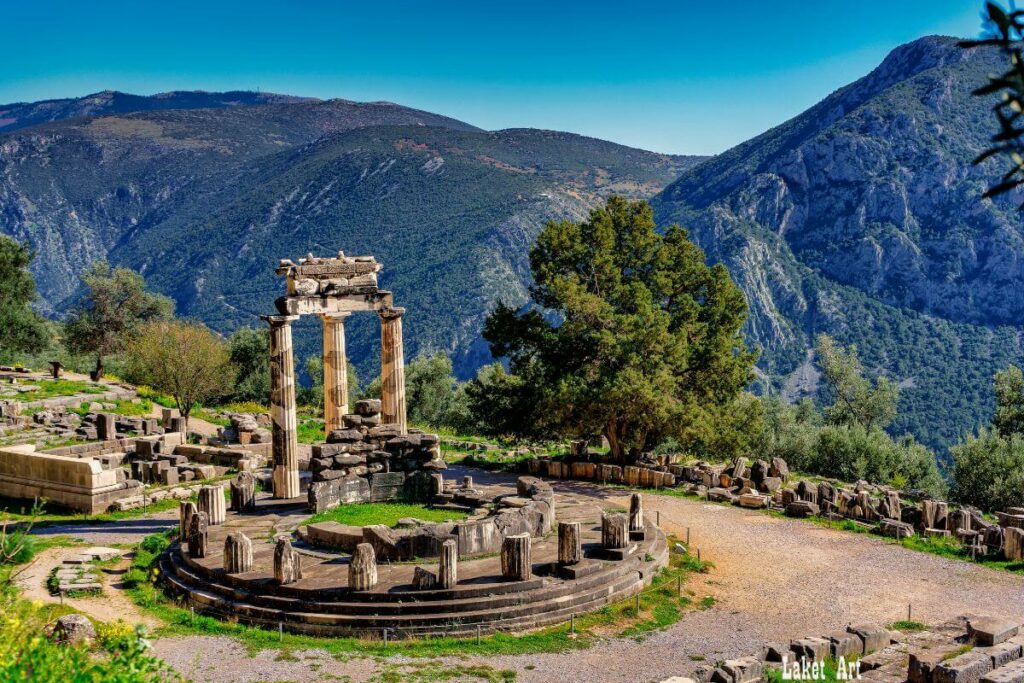 Are you looking for a digital nomad temporary residence permit in another country ?
Here are some of the best digital nomad alternative destinations we could find.
Greece
Greece is another compelling choice for digital nomads with its rich history, delectable cuisine and picturesque landscapes.
Its newly introduced digital nomad visa, along with the country's well-connected transportation system and high-speed internet, makes Greece an amazing destination for remote work.
Croatia
Croatia is a stunning alternative for third country nationals seeking the allure of the Mediterranean.
The country has recently launched a Digital Nomad Visa that allows individuals to reside and work remotely for up to a year.
With its beautiful coastline, vibrant cities like Split and Dubrovnik, and affordable cost of living, Croatia is a great destination !
Bali
While technically a part of Indonesia, Bali has carved out a reputation as a haven for digital nomads.
Its tropical climate, stunning beaches, great food and rich cultural heritage are attracting business owners from around the globe.
The island also offers affordable living costs and a wide array of coworking spaces.
FAQ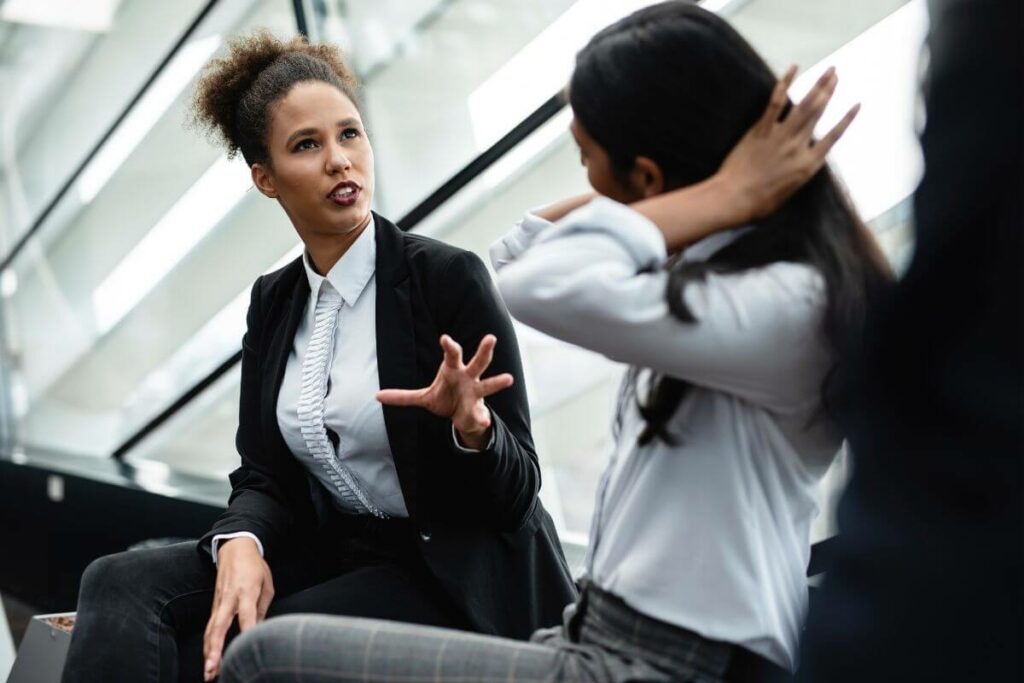 Does Cyprus offer a digital nomad visa ?
Yes, Cyprus offers a Digital Nomad Visa for non-EU/EEA individuals who wish to live and work remotely from the country with telecommunication technology.
Can I work remotely in Cyprus without a digital nomad visa ?
No, to work remotely in Cyprus as a non-EU/EEA citizen, you need to secure a Digital Nomad Visa or another long-term visa type. You won't be able to work there with a tourist visa.
Is Cyprus in 2023 Schengen ?
Cyprus is part of the European Union but is not part of the Schengen area yet.
How much does Cyprus' Digital Nomad Visa cost ?
The Cyprus Digital Nomad Visa costs 70 € ($75). The fee is the same for the renewal process.
Can I enter Romania with Cyprus digital nomad visa ?
No, the Cyprus Digital Nomad Visa only allows you to reside and work in Cyprus. For Romania, you would need relevant permissions or visa.
Wrap Up
The Cyprus Digital Nomad residence permit provides a fantastic opportunity for non-EU/EEA individuals to live and work in a beautiful Mediterranean setting.
With high-speed internet, a thriving digital nomad community and a low cost of living, Cyprus could be your next home away from home.
But don't forget to consider the visa requirements, process and potential drawbacks before you send your residence permit application to the migration department !