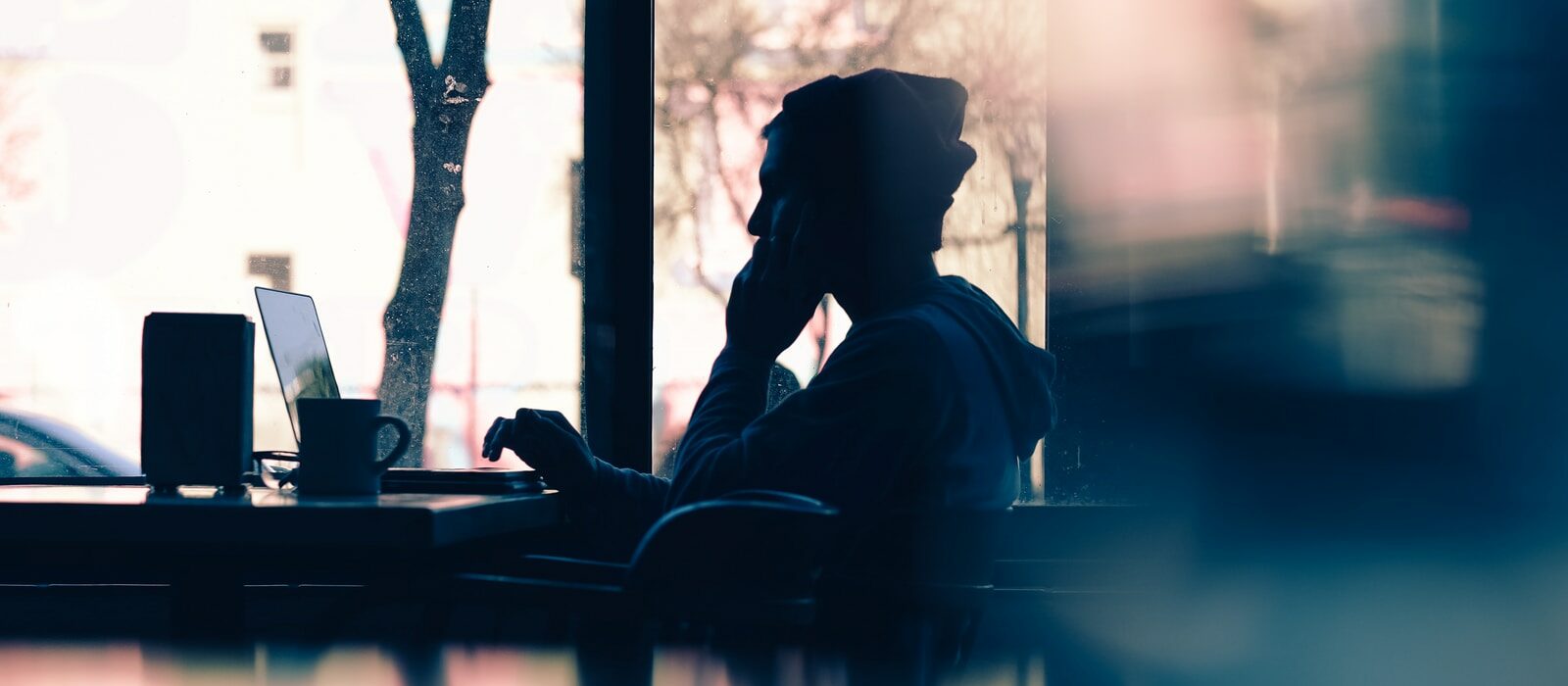 Becoming a digital nomad has become a very attractive option. Your chances depend on your skills and ambition, but also your willingness to invest time in your remote job and use the relevant tools to become more efficient. Learn how to become a digital nomad and work remotely from anywhere you want.
1. Follow some training
Before setting out as a nomad worker, it is important to get ready for the best opportunities available. So, first, it is advisable to follow courses on telecommunications technology, if you are not completely familiar with digital remote work, and learn about the necessary skills to work online. A digital nomad's work involves using telecommunication technology; thus, it is a must to familiarize yourself with all the necessary tools for your future job.
Book Your Flight Reservation Now
2. Get help from a digital nomad organizer
There are online blogs about working as a digital nomad and freelancer that you can follow. Onward Ticket, for example, provides free tips and tricks on how to become a digital nomad. The site also gives you all the administrative information to live and work as a digital nomad. On the same site, you can get feedback from other digital nomads and learn from their experiences. Start thinking about what kind of job suitable for you if you work as a digital nomad. If you need more help or just need to brainstorm ideas, it is useful to ask for advice directly from those in the field. Chatting with other digital rovers is of great help.
3. Become a freelancer
If you want to become an independent digital nomad, you will need to register yourself as a freelancer. Check the local laws and get the licence you need. Some countries offer free training and help once you decide to become an entrepreneur. Once all is set, use the recommended resources to hunt for the most convenient freelance jobs for you. It is not easy to find freelancing opportunities without the help of a trusted website. To avoid wasting your time and money on unreliable service providers, it is recommended to read blogs written by digital nomadic travelers who share their experience with the best job websites.
4. Save money for the occasion
Starting a job as a digital nomad may require some initial capital. You might need to set up your website to start your business activity. Also, depending on the country you go first, you will need a certain budget for accommodation and food. Some digital nomads also attend business events or special events for entrepreneurs in the digital sector to enlarge their network. Some events of this kind are for free but something you need to pay. Furthermore, in order to do your online business efficiently you might need to invest in certain online tools like platforms to find projects, tools to manage your projects, accounting and invoicing tools etc.
5. Know the most hiring positions
The next step is to be informed about the most hiring positions in digital technology. The growing job markets are open for digital workers that have skills to work as:
Virtual assistants
Marketers
Transcribers
Proofreaders
Website developers
Content writers, blog writers, and others.
The jobs require abilities to manage your time and meet a deadline. The pay is usually decent and can often be negotiated. In any case, the beauty of being a digital nomad is that many things are flexible. Some clients are willing to pay more for the same job. An online interview might be necessary before you get hired for the position. Try to see your clients at least once a year even if you work remotely. It helps to build trust and relationships.
6. Learn to live like a nomad
As a nomadic worker, you must be willing to relocate many times. This means a digital traveler is expected to change locations frequently, which may be as short as one month, or as long as 2 years. The average length of stay of a nomad in one place can vary from 3 days to three months. This implies that you are not expected to bring too many things with you. All you need to carry along is your necessities, like clothes, shoes, iPhone, and computer. In some cases, digital nomads who work in big cities rely on the local business centers to carry out their daily jobs. Yet, it is not highly recommended to do so because sometimes the internet connection in the host region or country is weak or unstable, or not working appropriately; thus, you may lose your valuable time and may end up buying a new laptop to get your job done. So, anywhere you go, think if you can have a good internet connection there too.
7. Move to another city or country
Another hint to work as a nomad is to move to another city or country and look for a job directly there. The chance to find a job on your own is limited, however, especially if you do not have anyone to recommend you for the job. There are more job offers for digital nomads in some countries like the USA, Canada, or Australia. One possibility is to apply for a Working Holiday visa. To increase your chance, it is a good idea to look for openings on a website to find an interesting workspace in any destination in the world.
8. Start your business online
Another practical hint is to move your existing business online. It may seem impossible for you to shift your brick-and-mortar business online. Yet, you can get assistance from an online tool if you are short of ideas on how to keep your business running from anywhere in the world. Anyway, the existing technology can help you contact your clients from any part of the world, and you can even attract new prospects. Once you are ready, you can get free assistance from Onward Ticket for your visa process when booking your ticket.
Book Your Flight Reservation Now
9. Get help from your boss
Use your acquired knowledge to plan how to shift your current work into a digital workplace. Then, you can have a meeting with your boss, explaining the reasons and the courses of action to boost your business digitally. This can help you get some experience working remotely. Without changing jobs, you can become a digital nomad eventually if you know how to do it. All this, while keeping the same job you have at the moment.
10. Know where to find a digital job
There are a lot of openings for digital remote workers. Yet, most people do not know how and where to find a fitting position that matches their skills. To find the best options, why don't you try using the recommendations from a reliable digital nomad tool online? With the paid version, you can speed up your hunt for any position in any part of the world.