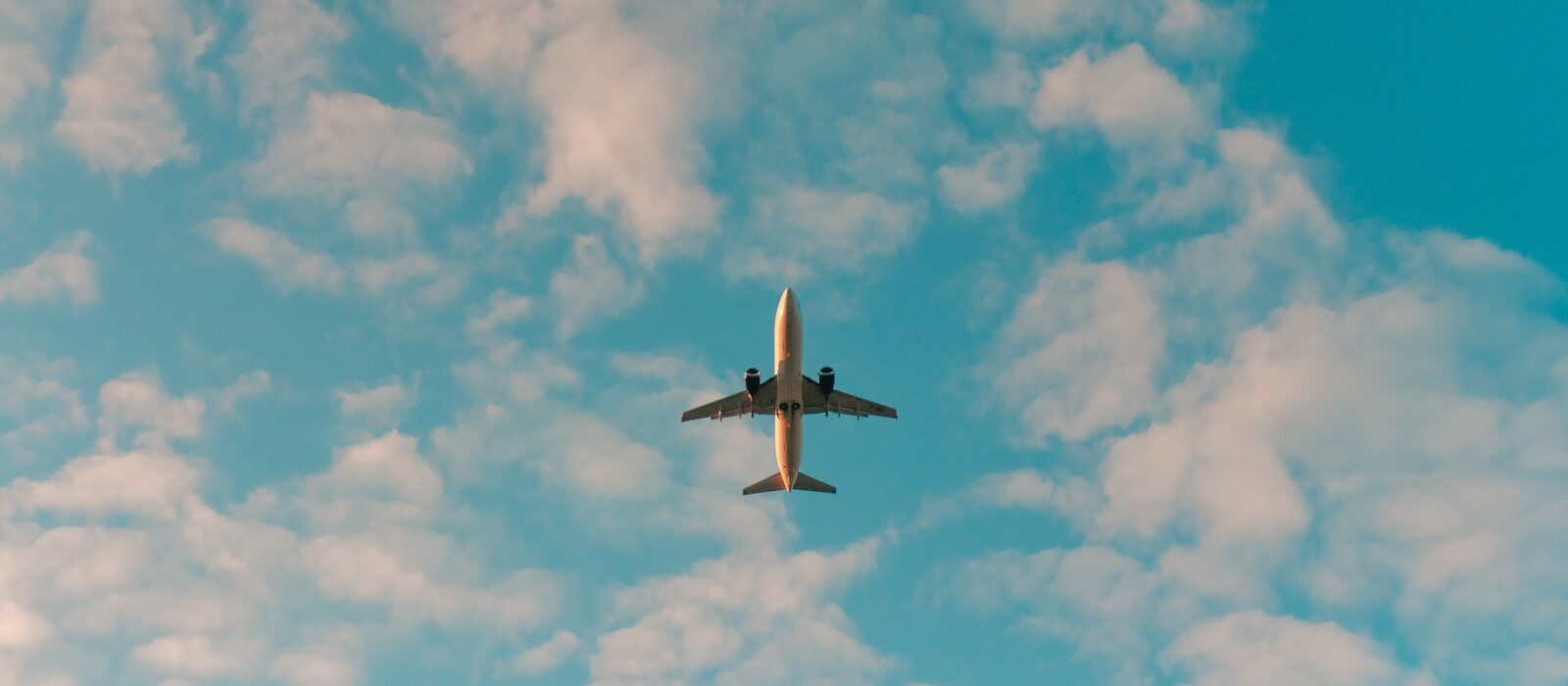 For almost every visa you're applying for, including the Schengen visa, you will be asked for a flight itinerary or a round trip reservation. This proof of onward travel is requested in order for the authorities to make sure you'll leave the country on time.
There are a lot of terms that can define proof of onward travel: booked flight itinerary, flight reservation, air ticket booking, flight confirmation, dummy ticket, an onward ticket for visa application… But don't get confused, they often mean the same thing: you need a proof of onward travel.
If you've already looked up to the Schengen visa application requirements, then you know that they ask for a "proof of booked flight itinerary". This document is actually very important because if you provide a document they don't accept, then your visa application might be denied and you risk losing the money you paid for it.
Don't worry, because at the end of this article, you'll be provided all the info you need to provide the right document without having to buy an actual flight you don't want to use.
Book Your Flight Reservation Now
What is a flight itinerary for visa application?
A flight itinerary is proof of onward travel. It's not an actual flight ticket that you have to fully pay for, but only a reservation. In order to submit your Schengen visa application, you have to provide a document showing the details of your trip to and out of the Schengen area. The Complete Guide to a Schengen Visa provides you with all the necessary information about Schengen visa application.
A flight itinerary for a visa is actually a flight reservation. The document has to show some information to be valid :
Your name
A specific date
Your destination
The airline company
A valid PNR number
Please bear in mind that a flight itinerary is not a dummy ticket with a made-up booking number. The PNR number has to be real as this is the information the authorities will usually check.
Why do embassies ask for a flight itinerary ?
Before they allow you in their territory, most embassies want to make sure you'll eventually leave. Requesting a flight itinerary is a good way for them to decide on the length of your visa, to avoid risks of travelers overstaying in their territory, and to make sure you have the money to buy your return ticket.
Do you have to pay for a real flight ticket?
When embassies request an onward flight ticket, they usually ask for an electronic or a paper-printed document proving that you've reserved an air ticket that will make you leave your destination on time. Almost all embassies of the Schengen area don't ask applicants to pay for an actual flight ticket.
However, in some cases, embassies might ask for a real e-ticket or airline ticket. If this is the case, then we'd recommend waiting until your Schengen visa application has been approved before you buy a full and real air ticket. You may also be required to have a Schengen Visa travel insurance for this purpose.
If you're asking yourself if you should buy your flight ticket before you receive your visa, then the answer is no. In case your visa application gets denied, you risk losing your money. What you can do is book a flight itinerary for the application and then book an actual flight ticket once you receive your Schengen visa.
Book Your Flight Reservation Now
How to get a flight itinerary without paying for an actual flight?
Getting a flight itinerary for a visa is actually pretty simple. Instead of losing your money buying an actual flight that you won't use, we'd advise you to rent a flight ticket. This can be done directly via the airline of your choice but you'll usually have to pay a booking fee of 10 % of the actual flight.
Cheapest option: there are a few online companies that provide this kind of service for a small amount of money. Onward Ticket, for example, provides proof of flight itinerary for as low as 14 € / $14. Their documents include all the info requested as well as a valid PNR number. It's perfectly legal and very economical.
All you have to do is :
Go to the Onward Ticket website
Choose your departure date and your destination
Enter your personal information
Choose an option (receive your ticket later, only direct flights, etc.)
Choose your currency (€ or $)
Pay for your flight itinerary
You then instantly receive your flight itinerary in your mailbox.
Careful! : Bookings are valid for 48 hours. After that, they get automatically canceled.
How to get a visa with a one-way ticket?
Traveling in the Schengen area with a one-way ticket is not the best option to obtain a Schengen visa. If you want to apply for a Schengen visa, you need proof of onward ticket. The embassies want to make sure that you won't exceed the allowed time of stay in Europe. If you apply for the Schengen visa with a one-way ticket, they might think you don't want to leave the Schengen zone within the allowed time.
The solution, if you really want to travel on a one-way ticket, is to provide the embassy a booked flight itinerary showing the dates on which you plan on leaving the territory.