More and more travelers are looking to generate a fake flight ticket for their visa application. But is it risky ? Are there any other and safer ways to get a proof of onward travel ? Let's have a look at your options !
How to generate a fake flight ticket
The best websites to generate fake tickets provide you with a document using real ticket templates and real flight data. They look almost exactly like a real ticket and come with a flight number, passengers' details, cost, etc.
Amongst the best websites to generate a fake flight ticket, you will find :
Why you shouldn't use fake airline ticket
Like mentioned previously, even if those services are cheap and provide believable tickets, the risks of being caught are real. Generating a fake plane ticket can be very dangerous both for your travel plans and for you personally. Those websites use Expedia logo and provide tickets with no PNR, which could cause huge troubles to you.
The most common problem is your visa application being denied because the embassy checked your booking and couldn't find it.
But the most important problem with a fake plane ticket is that it's completely illegal. And this fraud even has a name : falsification of documents. It's considered a crime to buy and use a fake airline ticket. Some places are stricter than other but you basically risk jail time and huge penalties. So is it really worth it ?
Of course you'll find on the internet many testimonies of travelers for whom it all worked okay. But if you look closer, you'll also find creepy stories like this couple treated like criminals because they accidentally bought fake plane tickets.
So once again, is it really worth it to generate fake flight tickets when there are other cheap options to get a flight reservation ?
Best alternative to stay legal
Rather than taking the risk to end up in jail and paying huge fines, we advise you to look up for a perfectly legal solution. Instead of buying a fake plane ticket, why not making a real reservation? On OnwardTicket.com, you can get a unique and legitimate booking reservation for only $12. The booking you receive by mail contains a PNR code than can be checked on the airline website and on Checkmytrip.com.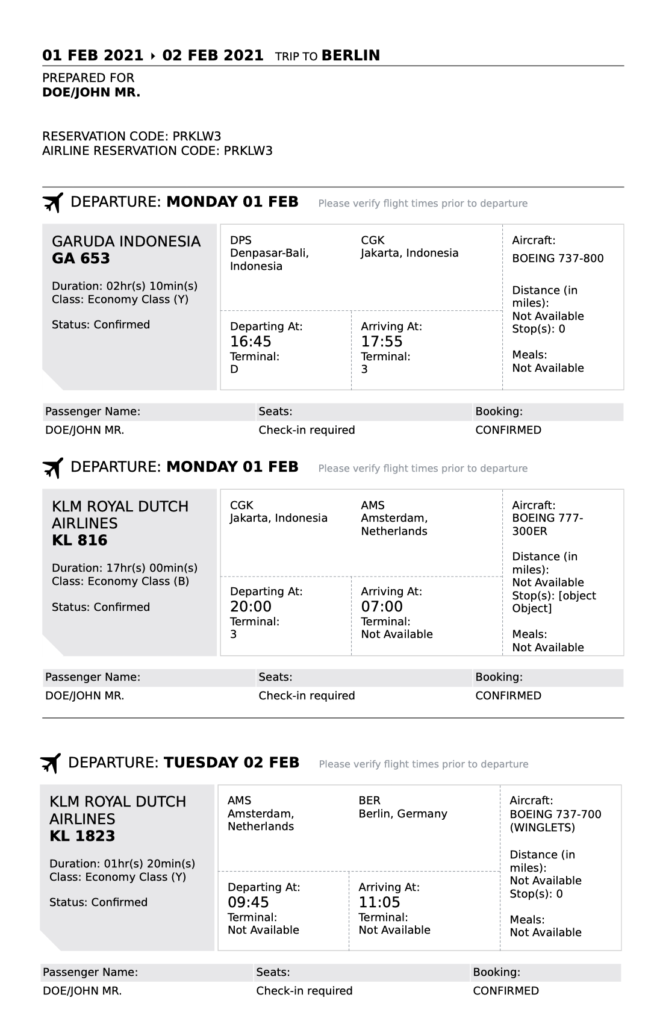 Once again, this method is perfectly legit and avoids you to act illegally and buying the full price of an actual flight ticket. All you have to do is fill-up the form with the flight info and your personal details and pay. You then automatically receive a real flight reservation, made by a real travel agency, with real airline companies. It's legal, cost-effective, and perfect to travel without the stress of being caught with a fake plane ticket!