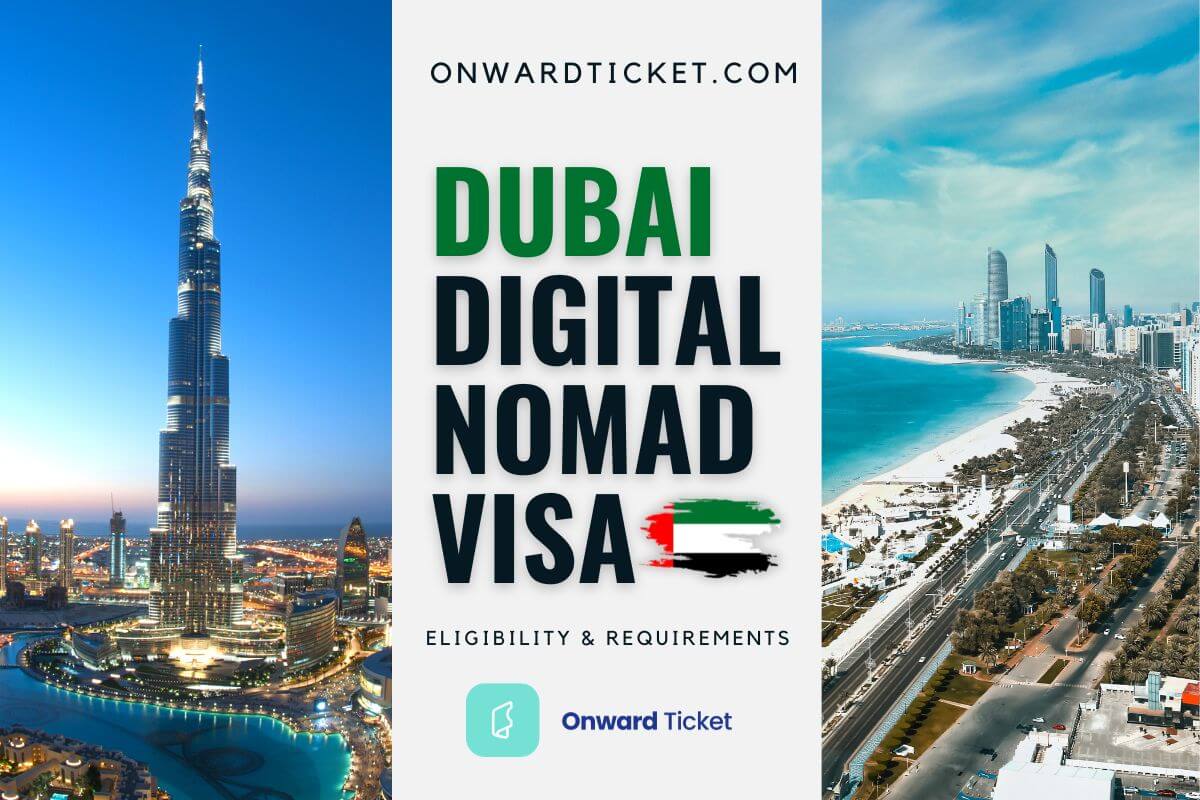 In response to the growing remote work appeal, Dubai has introduced its "Work Remotely from Dubai" program, the Dubai digital nomad visa scheme that began in March 2021.
Let's have a look at the specific requirements and application process for this one-year virtual working program.
Because it offers an enticing blend of tax-free living, luxurious amenities and a dynamic expat community, Dubai's digital nomad visa presents a unique opportunity to merge professional aspirations with an unparalleled urban experience.
Dubai Digital Nomad Visa – Key Points Explained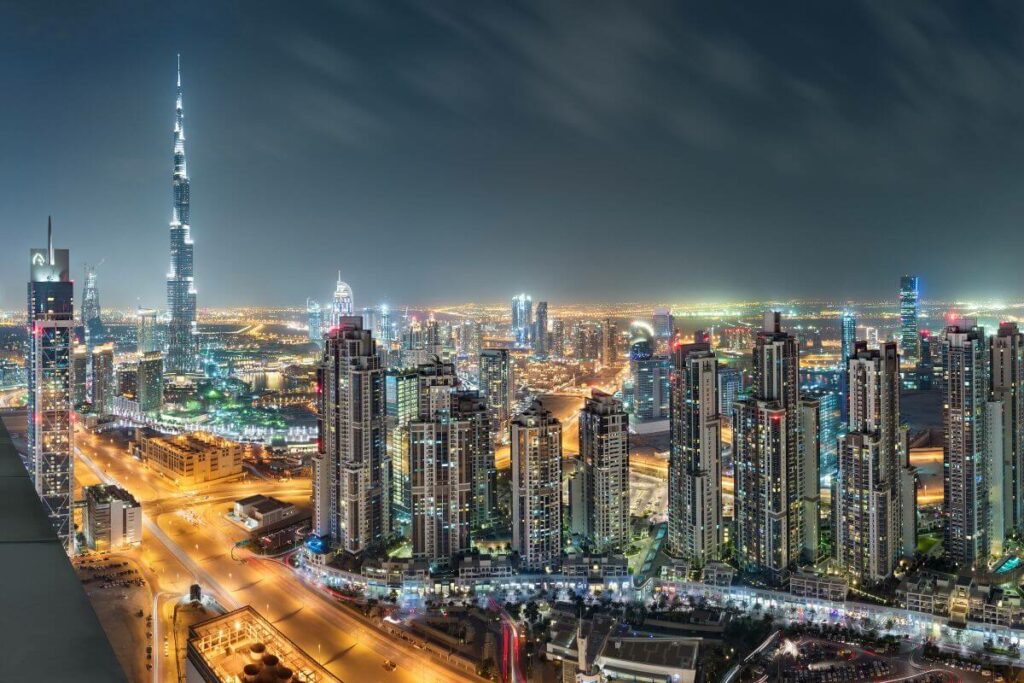 The Dubai digital nomad visa, part of Dubai's "Work Remotely from Dubai" initiative, extends a temporary residence permit to digital nomads.
It will allow you to immerse yourself in Dubai's dynamic lifestyle while continuing your remote work.
This program, the first of its kind in the Middle East, was introduced in March 2021 and is gaining more and more popularity in the growing digital nomad community worldwide.
In order to obtain this visa, you'll have to demonstrate a stable monthly income as well as subscribe to health insurance. The Dubai digital nomad visa is pretty expensive : around $600.
Is It Hard To Get Digital Nomad Visa For Dubai ?
You should not have any difficulty obtaining a digital nomad Dubai visa.
Unlike some more complex requirements of other countries' digital nomad visas, here everything is clear so working remotely from Dubai becomes very easy.
As long as you meet all the requirements, then you should be able to leave in a few weeks !
Don't hesitate to compare it with other countries with digital nomad visas and you'll realize how Dubai's approach truly welcomes digital nomads.
What Type of Visa Is the Digital Nomad Visa Dubai ?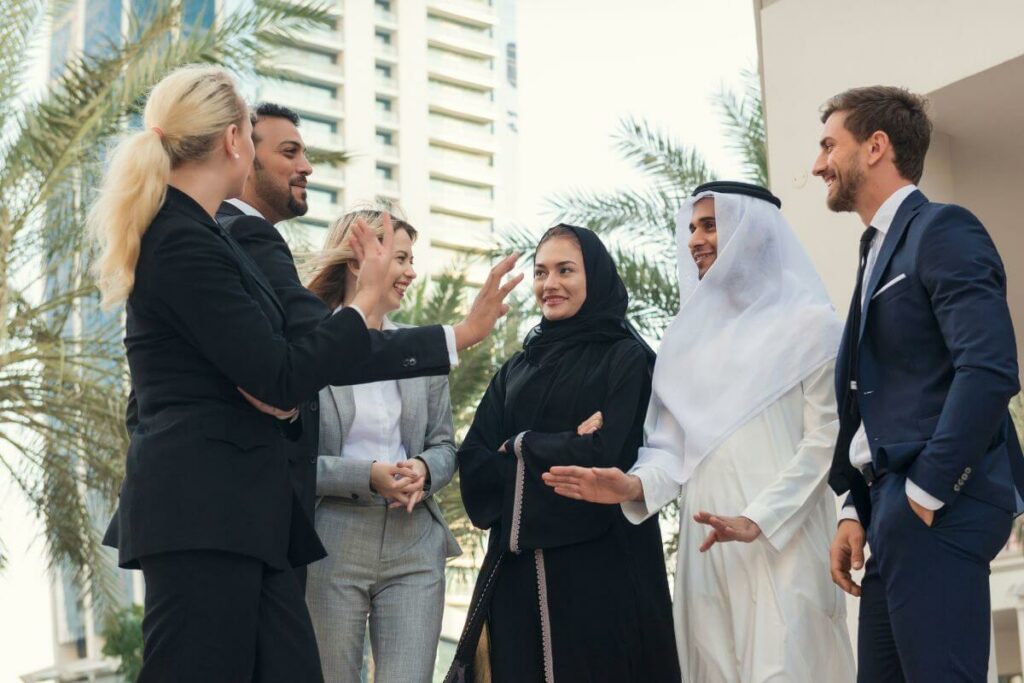 The digital nomad visa Dubai is a unique category within the spectrum of visas offered by the UAE.
It is specifically tailored for individuals pursuing the Dubai remote work lifestyle.
Unlike traditional work visas, which are usually tied to local employment in the host country, the UAE digital nomad visa is designed for people who earn their living working remotely for companies based outside of the UAE.
This visa stands out as a blend of a tourist and a temporary residence visa as it offers the flexibility and benefits of both.
This new visa allows digital nomads to live in Dubai while they maintain their employment elsewhere. It's a great response to the evolving modern workforce.
Digital Nomad Visa Dubai Requirements & Eligibility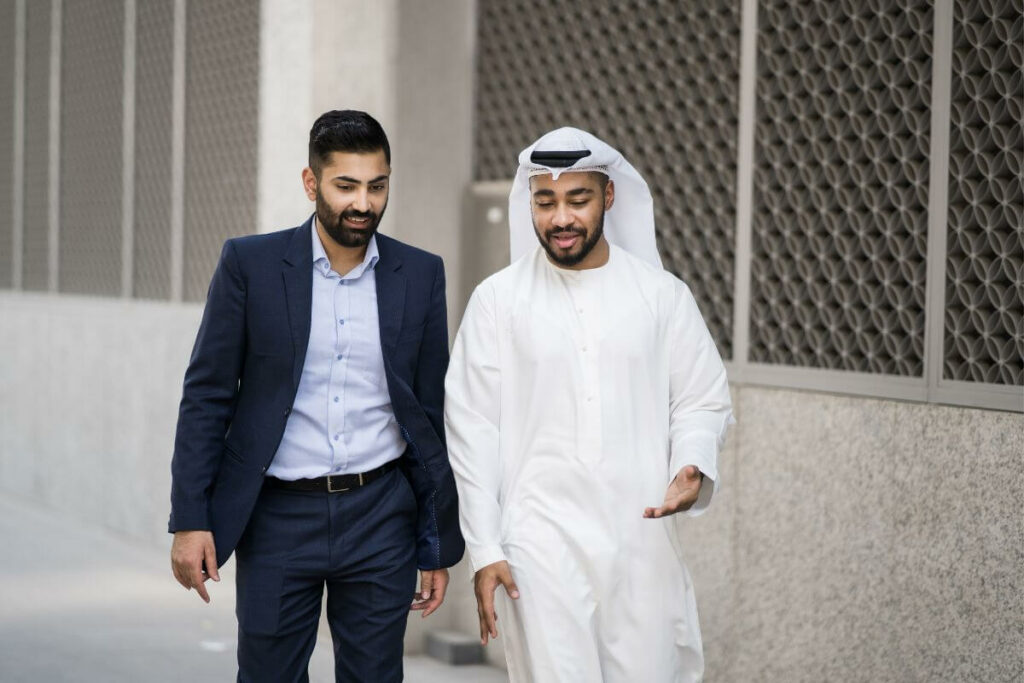 The Dubai digital nomad visa requirements are designed to guarantee a smooth transition for if you're looking to engage in remote work from Dubai.
These requirements ensure that you can comfortably and legally engage in remote work in Dubai while enjoying the city's dynamic lifestyle.
Here's a breakdown of the key eligibility criteria and requirements :
Passport validity : you must have a passport with a minimum of 6 months validity.
Valid health insurance : mandatory health insurance with UAE coverage.
Employment or business ownership : for employees, you have to show a one-year contract and recent bank statements. For business owners, you'll have to prove your company is open for at least a year. You'll absolutely have to be working for a foreign company !
Average monthly income : whether an employee or a business owner, you must be able to demonstrate a stable financial status, with a minimum income threshold of $5000 per month to ensure you can comfortably sustain your lifestyle in Dubai.
Accommodation in Dubai : you'll be required to provide proof of accommodation in Dubai (lease agreement or a hotel booking for example).
Dubai Remote Work Visa Income Requirements
The income requirement for the Dubai Remote Work Visa is probably the most critical aspect of the application process.
For both employees and business owners, the financial threshold is set to reflect the city's cost of living.
You will have to demonstrate a steady monthly income of at least $5000, backed by evidence of company ownership for a minimum of one year and corresponding bank statements.
Apply For Dubai Digital Nomad Visa With These Documents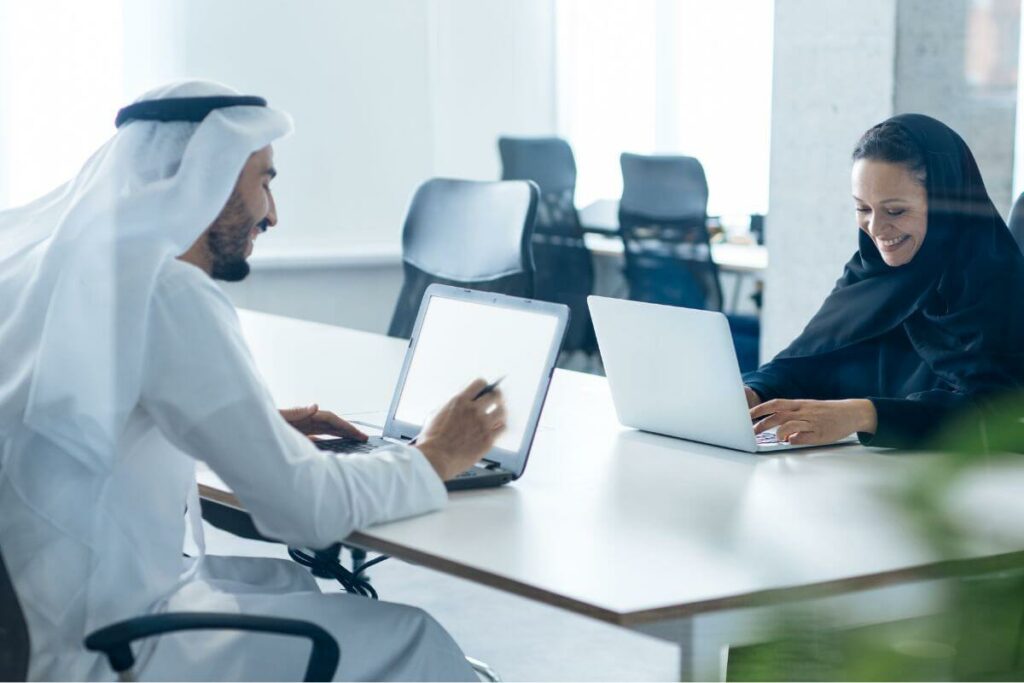 To apply for the Dubai digital nomad visa, you must gather a set of specific documents.
These documents are essential for anyone looking to become a digital nomad in Dubai, including Dubai digital nomad visa for US citizens.
Here's a checklist :
Valid passport : ensure it's valid for at least six months.
Visa application form : available on the official Dubai remote work program website here.
Passport-sized photo : a digital photo with a white background of 45mm x 35mm.
Proof of accommodation : lease agreement or hotel booking in Dubai.
Health insurance : certificate of health insurance with UAE coverage.
Proof of employment or business ownership : Employment contract, recent payslip and bank statements for employees. Documentation of company ownership, proof of income and bank statements for business owners.
Dubai Digital Nomad Visa Application Process Step By Step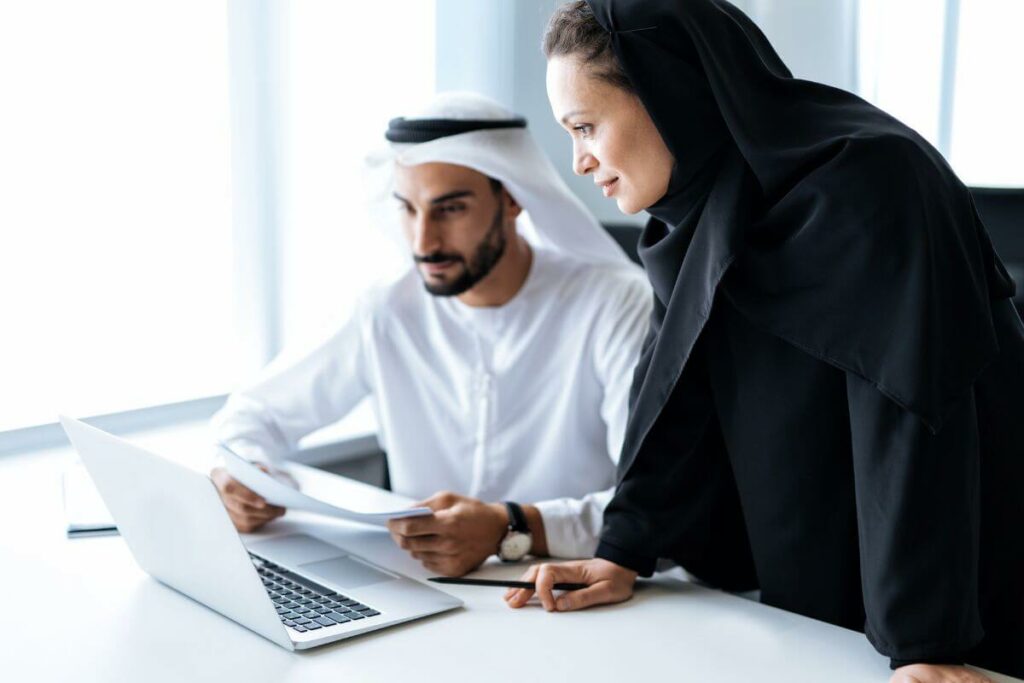 Here's a step-by-step guide to apply for the Dubai digital nomad visa.
Visit the official website of the General Directorate of Residency and Foreigners Affairs website here. Register to create a username and password.
Complete the application form with personal details. Ensure all contact information provided is correct.
Gather all required documents and submit scanned copies of your passport, passport-sized photos, accommodation proof, health insurance and proof of income.
Pay the visa fee. The total cost is around $611. It covers the application, the Emirates ID and processing charges
Confirmation : after payment, a confirmation email will be sent.
Wait for the processing and approval of your visa application.
Once the visa is approved, you can travel to Dubai. Once there, undergo a mandatory medical check-up within a month and visit the designated biometric office with your medical results.
Passport stamping. After biometrics, get your passport stamped. You'll be notified via SMS to collect your Emirates ID, which marks the completion of the process and your official status as a digital nomad in Dubai.
Renewal Process Digital Nomad Visas In Dubai
Good news, you can easily renew your Dubai remote working visa.
If you wish to extend your remote work visa Dubai experience beyond the one-year mark, you must re-apply and adhere to the original application requirements.
This involves you update and submit relevant documents. We would recommend being proactive here, and apply for the renewal a few months before the current visa expires.
How Long Is Digital Nomad Visa For Dubai Valid For ?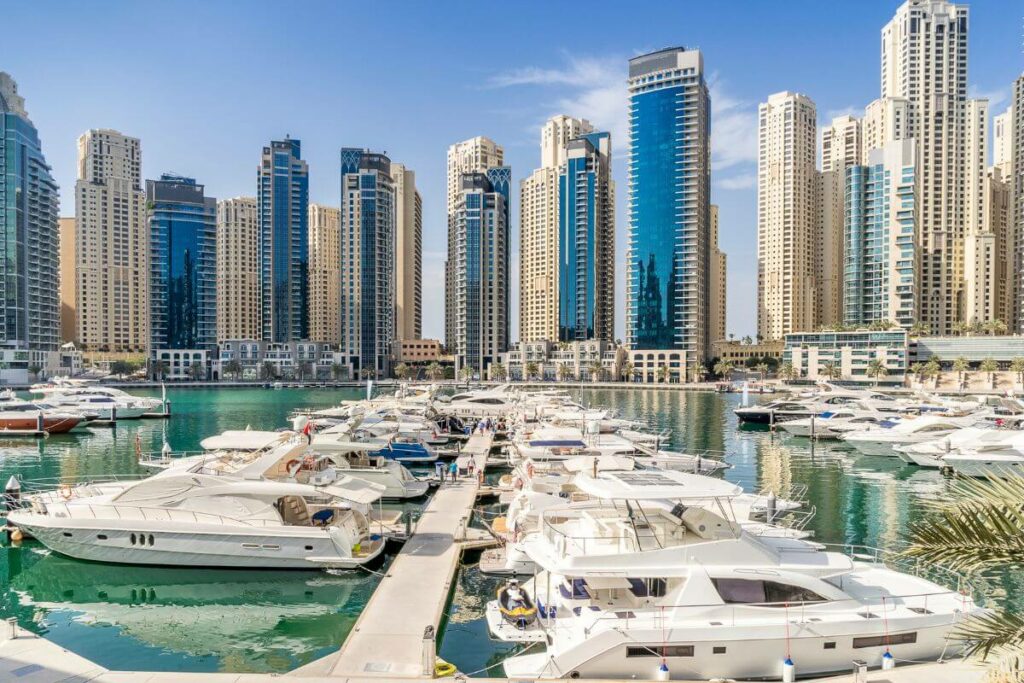 The Dubai digital nomad visa processing time is efficiently managed. Once granted, the Dubai visa digital nomad is valid for one year.
This one-year period is ideal for digital nomads as it allows them to establish a balanced routine of work and exploration in one of the world's most amazing cities.
And don't forget the visa can be renewed for an extra year !
Cost Of Digital Nomad Visa Dubai
The cost to obtain a digital nomad visa for Dubai is unfortunately pretty high compared to many other countries.
The total expense for the visa application rises to around $611.
This encompasses various charges :
the application fee
the processing costs
the cost for Emirates ID
and a pre-application medical exam
Dubai Digital Nomad Visa Tax To Expect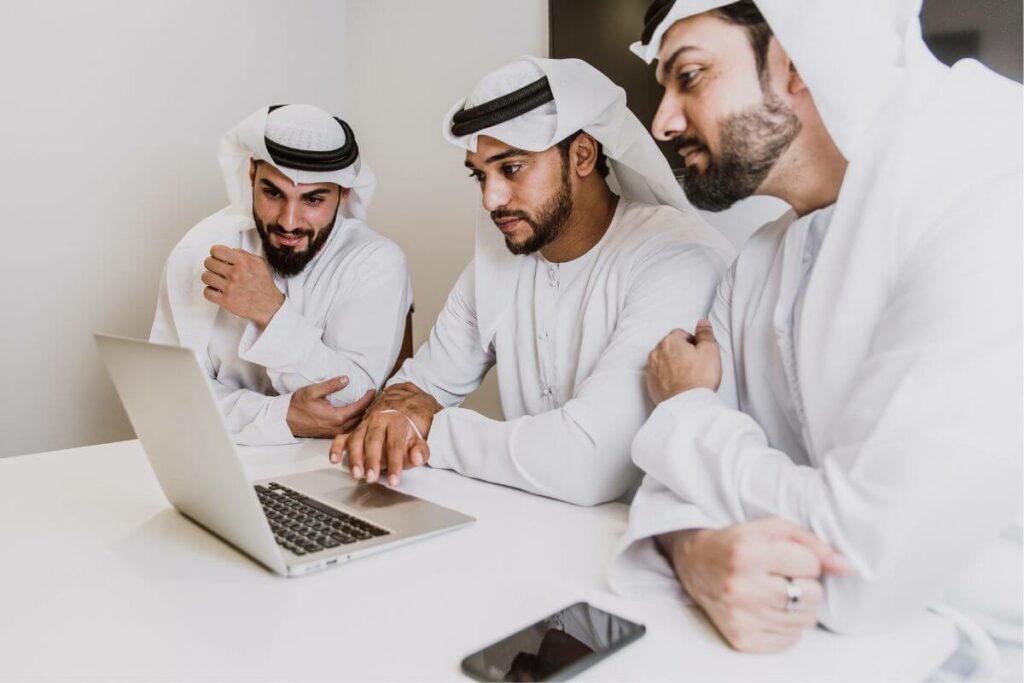 One of the notable advantages of the Dubai remote work visa is the favorable tax environment for you if you're working remotely in Dubai.
The United Arab Emirates doesn't impose personal income tax on its residents.
This tax exemption extends to digital nomads holding the Dubai digital nomad visa, so it really is an economically attractive option.
But don't forget your tax obligations in your home country or any other country where you might have fiscal ties. Each country has different tax laws regarding foreign income, so you might still be taxed.
How Long You Wait To Get Dubai Digital Nomad Visa
The Dubai government is very efficient !
The processing time ranges from a few days to a couple of weeks, depending on the completeness and accuracy of the submitted application.
This swift turnaround is a significant advantage if you wish to start your journey in Dubai as soon as possible.
Bringing Family With You
Yes ! Family members will have to apply for a dependent visa, which is designed to facilitate the relocation of spouses and children to Dubai.
The process involves submitting additional documentation and proof of relationship (marriage certificates, birth certificates for children).
Ensure that all family members also meet the health insurance requirements.
Cost Of Living In Dubai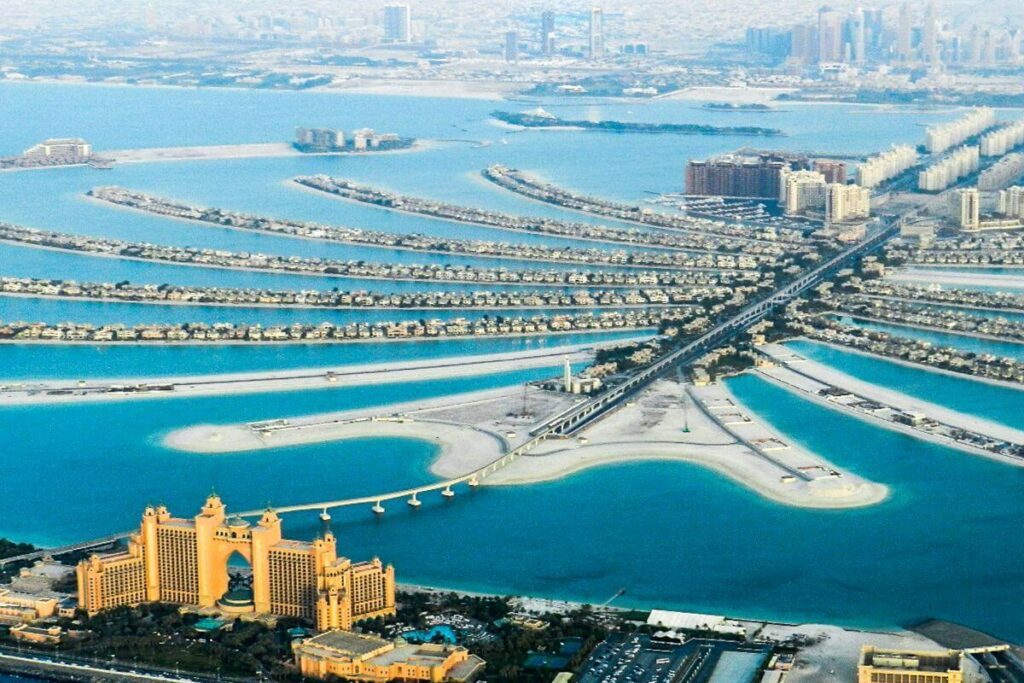 The cost of living in Dubai varies greatly on lifestyle choices and preferences.
Dubai offers a wide range of options of luxury as well as budget-friendly alternatives. Accommodation is a major expense but it remains possible to find affordable rentals.
Even if Dubai is known for its opulence, it adapts to different budgets.
| Accommodation | Cost |
| --- | --- |
| Rent | 1000 to 1500 € / $1100 to $1550 |
| Buy | From 150000 € / From $165000 |
| Hotels | 80 to 200 € / $88 to $220 |
| BnB | 50 to 150 € / $55 to $165 |
| Food | Cost |
| --- | --- |
| Restaurant | 30 to 60 € / $33 to $66 |
| Groceries | 200 to 300 € / $220 to $330 /month/pers |
| Fast Food | 5 to 10 € / $5,50 to $11 |
| Transports | Cost |
| --- | --- |
| Bus | Around 2 € / $2,20 per trip |
| Taxi | Around 3 € / $3,30 per km |
| Car rental | 40 to 80 € / $44 to $88 per day |
| Airplane | Around 150 € / $165 per domestic trip |
| Leisure | Cost |
| --- | --- |
| Day excursion | 50 to 100 € / $55 to $110 |
| Nightlife | 30 to 60 € / $33 to $66 |
| Museum / attractions | 8 to 15 € / $9 to $16,50 |
| Outdoor activities | 50 to 70 € / $55 to $77 |
You can also check the Cost of Living in Dubaï here.
Is There Digital Banking In Dubai
Yes ! Remember Dubai is a hub of technological innovation…
Leading local banks like Emirates NBD, Mashreq and Dubai Islamic Bank provide comprehensive digital banking services.
These platforms offer online account management and sophisticated tools for tracking expenses and investments. You'll be able to add your new bank's app to your essential tools for business travel !
Which VPN Works Best In Dubai For Digital Nomads ?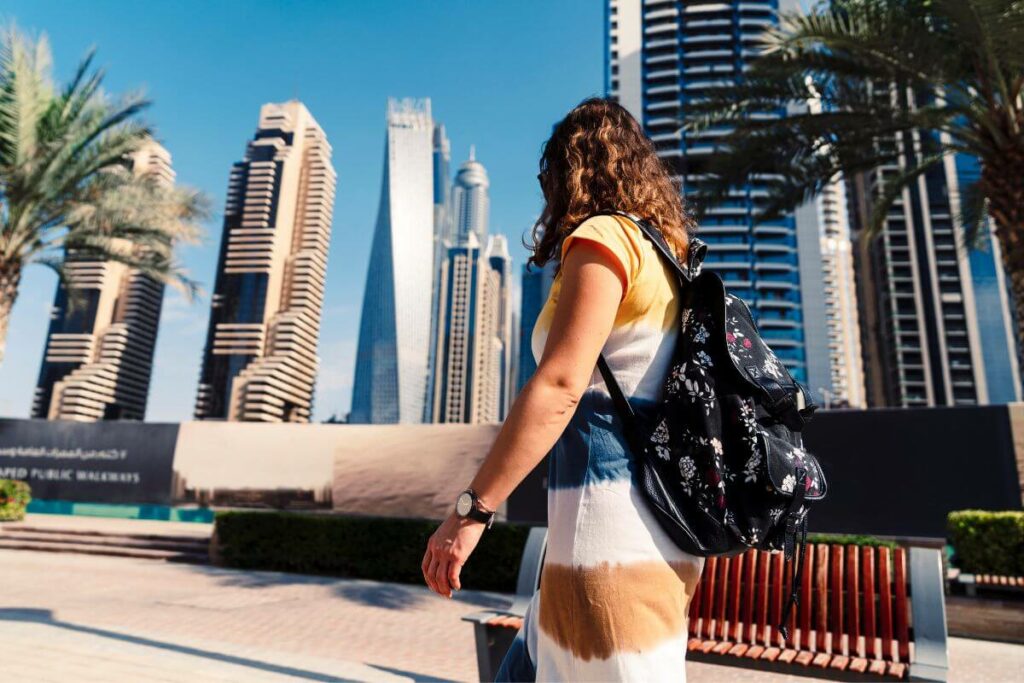 As a digital nomad in Dubai, you may want to use a VPN to protect your connections.
Here we would highly recommend NordVPN for its security features, reliable performance and extensive server network.
It's a great VPN both for privacy and for fast and stable connections for streaming and work-related tasks.
Popular Digital Nomad Hotspots (Cities) In Dubai
Wishing to enjoy a zero income tax policy in a bustling city ?
Here are the best digital nomad hotspots we could find.
Downtown Dubai is a prime location for digital nomads using the Dubai digital nomad visa. Known for its iconic Burj Khalifa and The Dubai Mall, it offers both luxury and convenience. The area is favored for its proximity to various amenities, especially co-working spaces. An ideal spot for remote working in Dubai !
Dubai Marina is another popular hotspot for digital nomads. This waterfront community unveils stunning skyscrapers, dynamic nightlife, friendly atmosphere and scenic views. It's a perfect blend of work and leisure, with many cafes and restaurants !
Jumeirah Beach Residence (JBR) – This area is well-known for its beachfront setting. It's a great choice if you're looking for a relaxed vibe. JBR is dotted with a range of dining and entertainment options, alongside comfortable accommodation. A great choice for balance of work and beach life​​​​.
Are There Coworking Communities In Dubai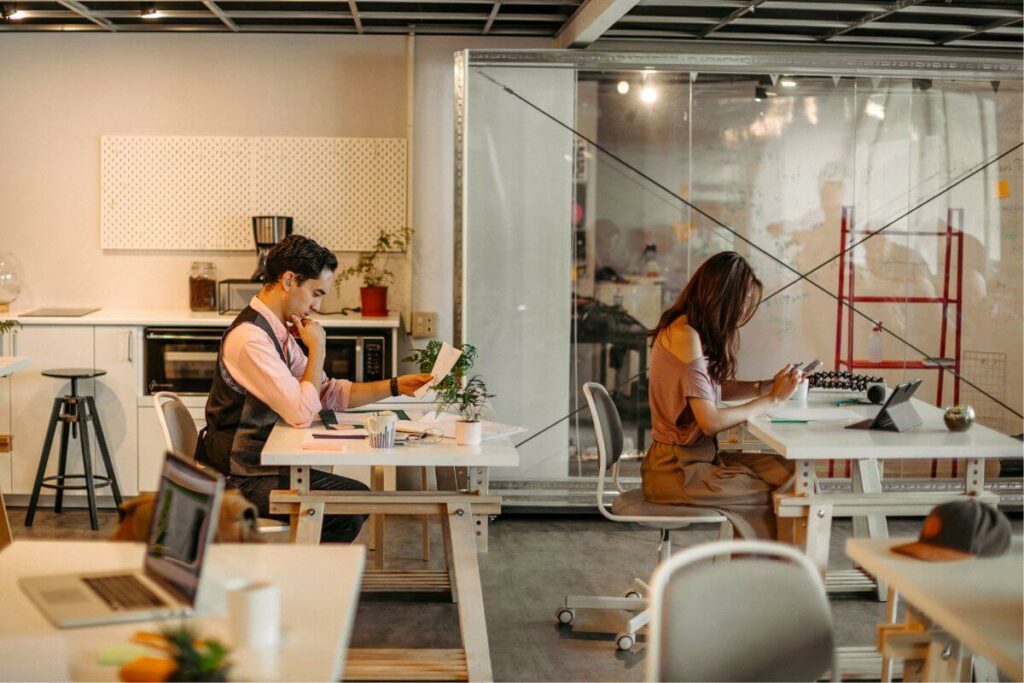 Dubai is gaining more and more popularity among remote workers holding a digital nomad visa in Dubai.
Here are some key cities within Dubai known for their coworking spaces.
Downtown Dubai
Downtown Dubai shelters many coworking spaces : SpaceBox, One Business Centre, Smart Hub…
These spaces are designed to inspire creativity and offer high-speed internet as well as a conducive environment. A great choice if you want to be central !
Dubai Marina
In Dubai Marina as well, the coworking scene is getting more and more important.
There you'll find UNBOX Community, myOffice and many others with flexible workstations, private offices and meeting rooms. Dubai Marina welcomes many freelancers, startups and remote workers.
Jumeirah Beach Residence (JBR)
No, JBR is not just about leisure and relaxation !
Cypher Hub opened in May 2023 and opens its door at no fee ! This free coworking space (of 10,000 sq ft !) really is the center of the JBR digital nomad community !
Is Dubai Safe For Digital Nomads ?
Dubai is known for its high safety standards.
It clearly is a secure choice for digital nomads. The city has a very low crime rate and strict law enforcement policies.
You will for sure feel secure whether working in a café or exploring the city. The police are present everywhere !
Only concern might be about the traffic. Exercise caution while you cross the streets, especially during peak hours. In any case, we can only recommend that you subscribe to a complete medical insurance.
Don't hesitate to compare SafetyWing and World Nomads, two major travel insurance providers.
Final Pros & Benefits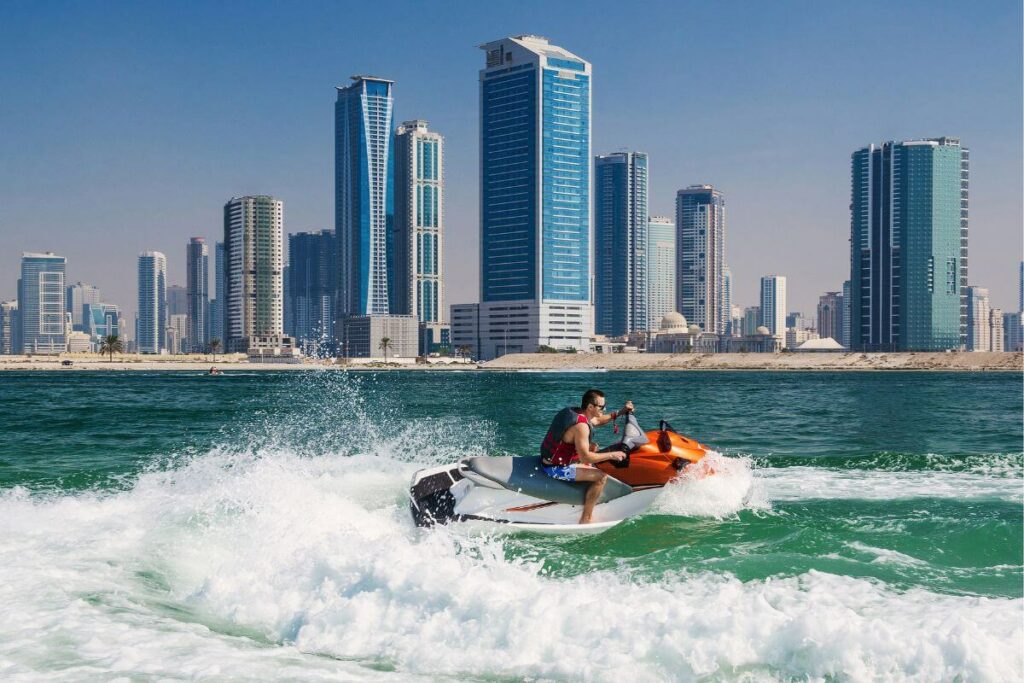 Dubai offers a high standard of living. The Dubai digital nomad visa itself is a significant advantage as it offers a straightforward and flexible way to live and work in Dubai legally.
Don't forget Dubai's tax-free status, a considerable financial perk for remote workers. The city's safety record combined with its world-class healthcare system adds to the appeal.
There are also many coworking spaces and a vibe you won't find anywhere else in the world !
Few Drawbacks To Have In Mind
First, the cost of living is pretty high, especially in housing and dining.
The city's climate, with extreme heat for a significant part of the year, may also be challenging if you're not unaccustomed to such temperatures.
Also, cultural differences and local laws, particularly those related to dress code and public behavior, require adaptation.
You'll have to get all information about that to respect the norms. Keeps these drawbacks in mind before you apply !
3 Alternative Countries With Similar Requirements We Recommend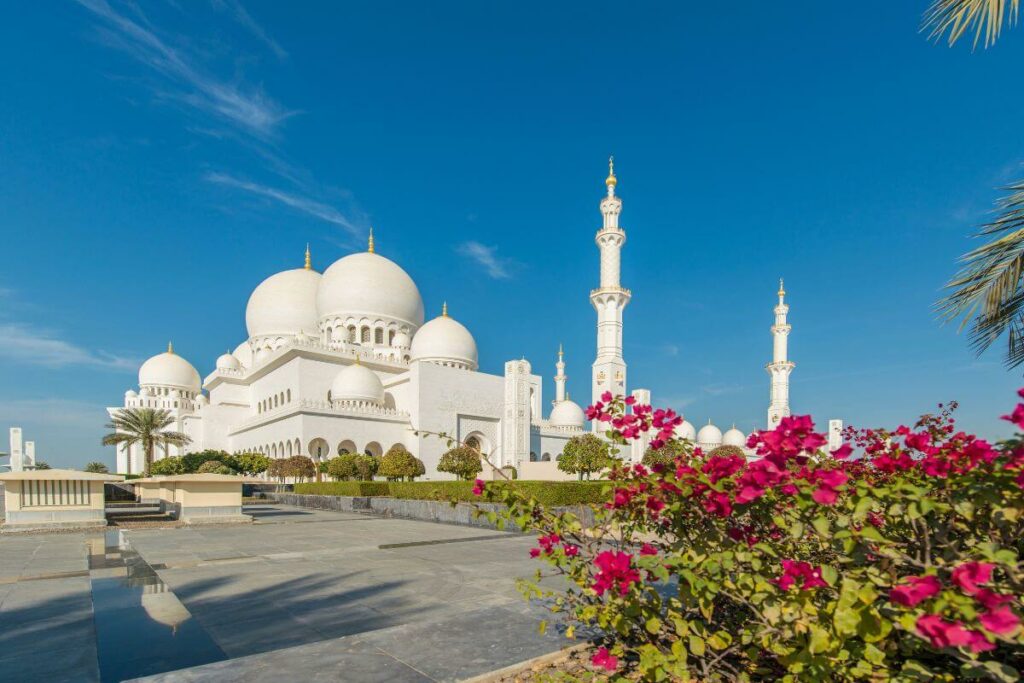 Not fully convinced by Dubai remote working visa scheme ?
Here are some alternative countries we also recommend.
Abu Dhabi
The capital of the UAE offers a similar digital nomad lifestyle with comparable requirements to Dubai.
We like its slightly more relaxed pace than Dubai.
With its own version of a remote work visa for Abu Dhabi, it caters to digital nomads seeking a balance of culture, luxury and business opportunities.
Portugal
Portugal is another excellent option. The income requirements of the Portugal freelancer visa are a bit lower to Dubai's, but it will still ensure a comfortable lifestyle !
Portugal has a lot to offer : many cultural sites, beautiful landscapes and a warm climate, not as hot as Dubai's.
Costa Rica
With its tropical climate and stunning natural landscapes, Costa Rica is also a popular destination for digital nomads.
Costa Rica's visa for digital nomads has a lower income requirement than Dubai's, so it's more accessible. You'll absolutely love the country if you're looking for a laid-back lifestyle, surrounded by nature.
FAQs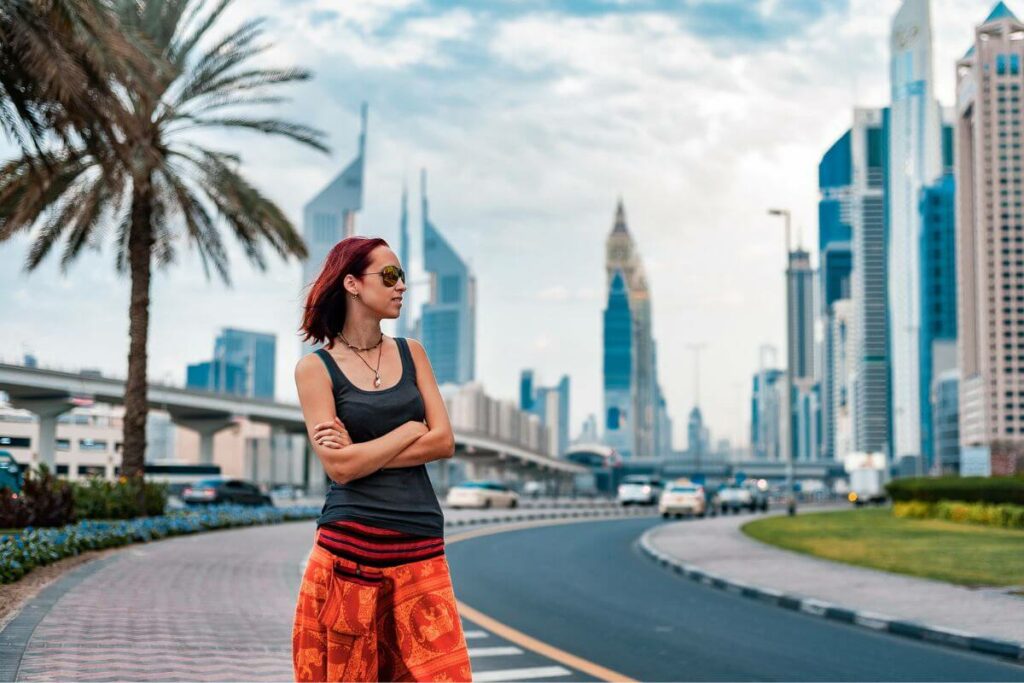 Is it possible for digital nomads to work remotely in Dubai without a visa ?
No, digital nomads must have a valid visa to legally work remotely in Dubai.
Can I afford Dubai as a digital nomad ?
This will all depend on your income and lifestyle, but Dubai offers a range of living options to suit different budgets.
What are the eligibility criteria for the Dubai Digital Nomad Visa for American citizens ?
American citizens need a valid passport, proof of employment or business ownership and a minimum monthly income.
How long can digital nomads stay in Dubai under the Digital Nomad Visa ?
Digital nomads can stay in Dubai for one year with the option to renew for another year.
Does the Dubai Digital Nomad Visa lead to permanent residency opportunities ?
The Dubai Digital Nomad Visa does not directly lead to permanent residency in the UAE. You'll have to engage different gaits to obtain permanent residency.
Are there any quotas on the number of Dubai Digital Nomad Visas available ?
There are no known quotas for the Dubai Digital Nomad Visa ; applications are processed on eligibility.
Are language proficiency requirements enforced for the Dubai Digital Nomad Visa ?
No language proficiency tests are required for the Dubai digital nomad visa application.
What penalties apply for exceeding the visa duration in Dubai ?
You may face fines, visa cancellation or other legal consequences if you exceed the duration of your visa for Dubai.
Wrap Up
Dubai's digital nomad visa offers a great opportunity for remote workers.
With its straightforward application process, no income tax policy, dynamic nightlife and diverse and safe environment, Dubai stands out as a top destination for digital nomads !
But also remember the higher cost of living and cultural adjustments before you apply.