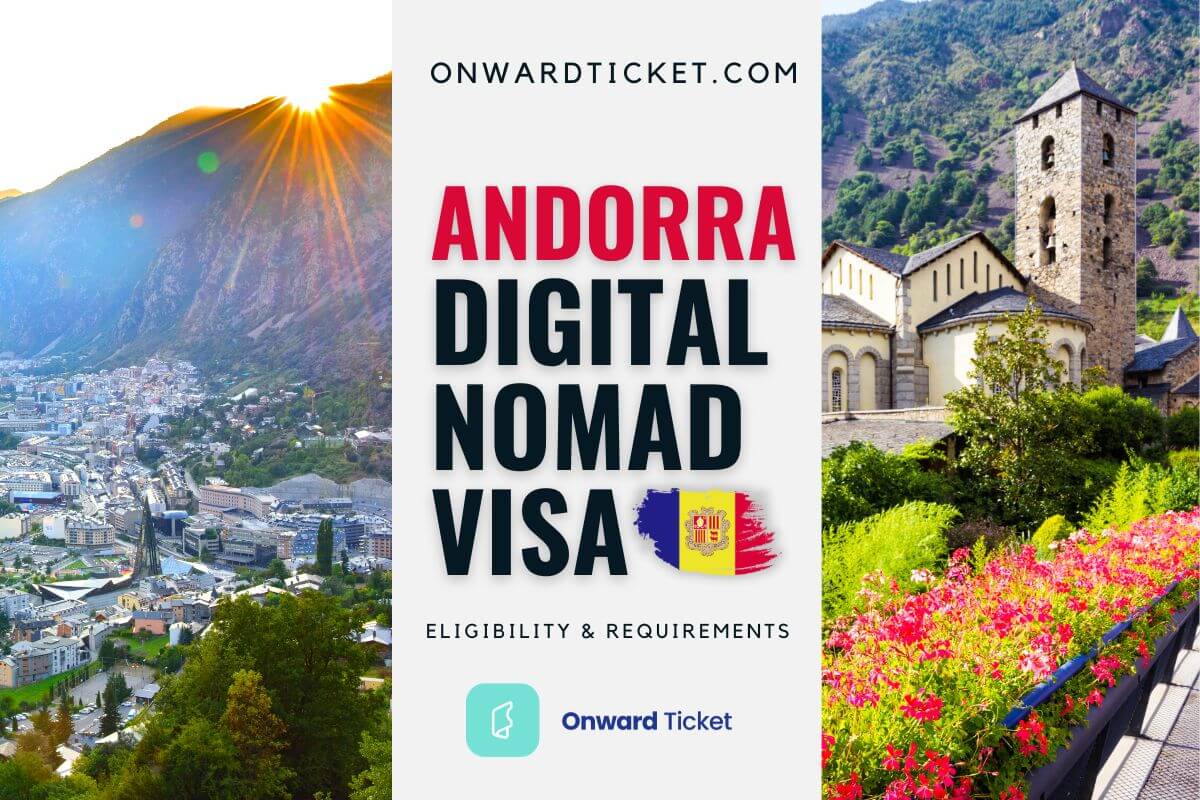 In 2021, the Andorran Minister of Economy, Jordi Gallardo, unveiled plans to introduce legislation focused on the Andorra digital nomad visa as well as the digital economy.
The aim is to draw and foster talent from growing online sectors. The promise of an Andorran digital nomad visa was announced a couple of years ago, but we're still waiting for its implementation.
Yet, here are some hints about the Andorra digital nomad visa requirements and application you have to know before you apply.
Andorra Digital Nomad Visa – Key Points Explained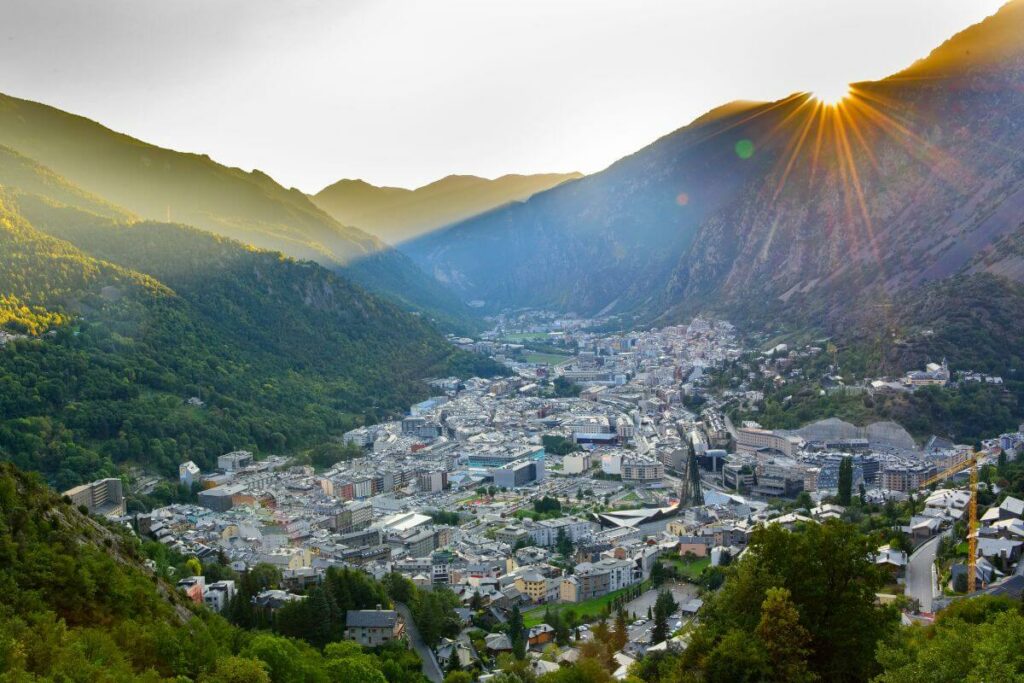 The specifics of the Andorra Digital Nomad Visa are yet to be finalized, but we've gathered key preliminary insights to offer a concise overview of this legal framework.
Initial guidelines suggest that applicants should be prepared with a valid passport, evidence of onward and return flights and proof of their digital nomadism status.
You would also likely need valid health insurance covering you in Andorra and demonstrate sufficient funds to sustain your stay.
Unfortunately, the exact validity period, processing time and associated costs of the visa remain unspecified, but we will examine all these points more in detail in this article.
Is It Hard To Get Digital Nomad Visa For Andorra ?
Given its nascent stages, we don't know yet how difficult it will be to obtain the digital nomad Andorra visa.
However, if you're considering working remotely from Andorra, the first requirements we talked about earlier seem straightforward when juxtaposed with other countries offering similar visas.
Eager to explore how Andorra stacks up ? Delve deeper into a comparative analysis of global digital nomad visa countries.
Digital Nomad Visa Andorra Types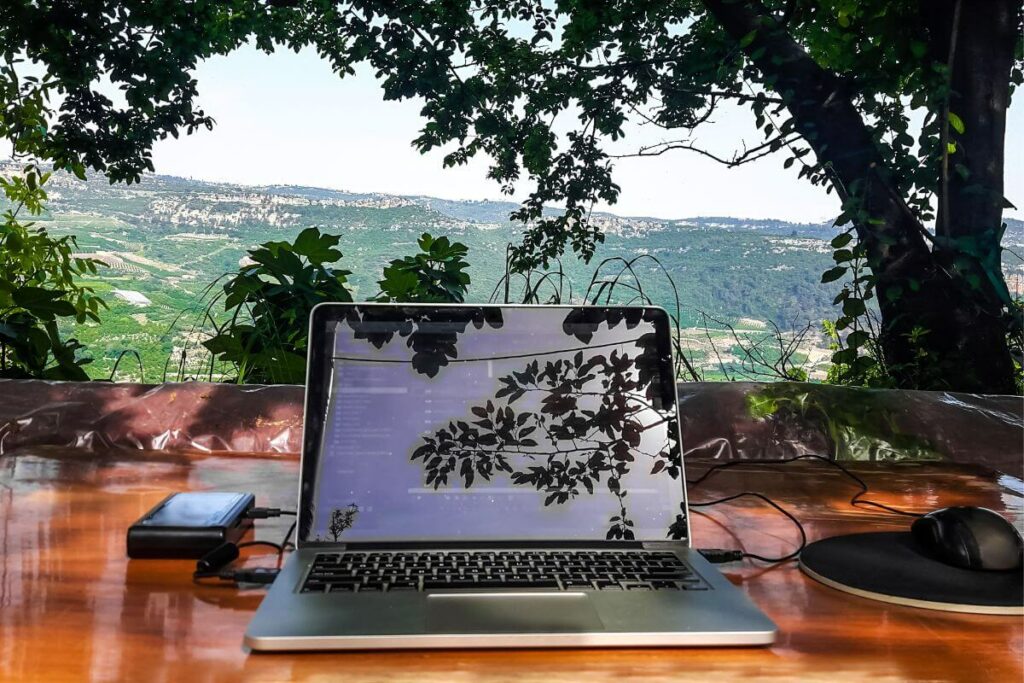 Despite the rising interest in the digital nomad visa Andorra, a direct and exclusive visa for this purpose is yet to be introduced.
But if you're keen on Andorra remote work, there are various alternatives based on Andorra's visa policies.
For a clearer understanding of what a digital nomad visa truly encompasses, consider reading this detailed explanation.
Here's an outline of the available types :
Schengen Visa : although Andorra is not a part of the Schengen Area or the EU, it's surrounded by Schengen countries (Spain and France). As such, most travelers to Andorra will first need to pass through one of these countries. The Schengen Visa allows for short stays of up to 90 days in the Schengen Zone. If you're under the Schengen Visa-Waiver Program, you can bypass this requirement. The visa is suitable for short-term visits but not for extended stays or employment.
Residence Permit : if you're considering longer stays, beyond the 90 days offered by the Schengen Visa, a Residence Permit becomes necessary. This permit allows foreign nationals to reside and, in some cases, work in Andorra for extended periods. A pretty good avenue for remote workers or digital nomads.
Andorra Tourist Visa : non-EU travelers from countries within the Schengen Zone only require a valid passport. Meanwhile, non-Schengen area citizens will need both a valid passport and a Schengen Multiple-entry Visa.
Andorra digital nomad visa : the soon to come visa for digital entrepreneurs will be the best solution for remote workers to live and work in Andorra. It will be specifically design to attract digital nomads from all around the world.
Andorra Digital Nomad Visa Requirements & Eligibility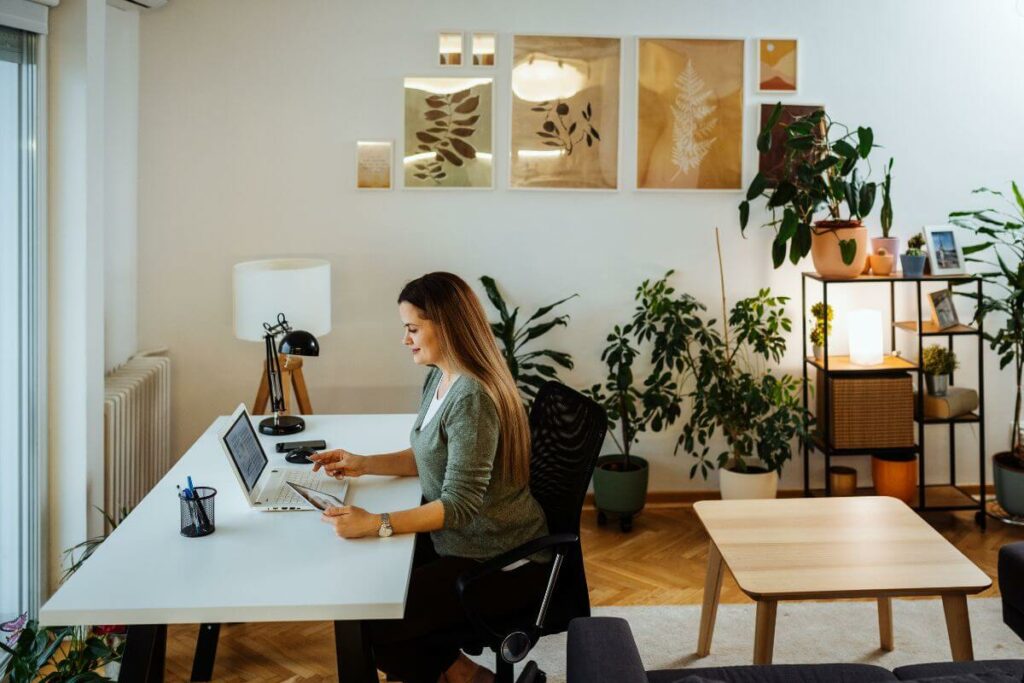 The anticipation around the potential introduction of an Andorra digital nomad visa is palpable, especially for the people wishing to remote work from Andorra.
But while specifics regarding the digital nomad visa remain under wraps, a few general eligibility criteria can be inferred based on similar visas worldwide.
Here's a speculative glance :
Residency duration : you might need to specify the length of your stay and ensure it aligns with the visa's terms. Digital nomad visas validity usually ranges from a few months to a year, and sometimes more if it can be extended.
Proof of remote employment : you may have to provide evidence of your remote employment status and showcase an active contract or steady freelance work.
Financial means : as is common with many visas, you'll probably have to demonstrate financial stability. This ensures you can sustain yourself during your stay without becoming a financial burden on the country. Most countries with digital nomad visas set a minimum income requirement.
Clear criminal record : a clean background, devoid of major legal infringements, may also be a standard requirement.
Health considerations : given global health concerns, it's plausible that health checks or vaccinations might be prerequisites, as well as a health and travel insurance.
Andorra Remote Work Visa Income Requirements
No minimum income requirements have been made public yet, but we strongly believe there will be an income threshold.
The Andorran government will probably want to ensure that applicants will be able to sustain themselves during their stay.
Based on global standards, it's plausible that they would set minimum income thresholds of around 2000 to 3000 € ($2200 to $3300) per month.
Keep an eye out for official announcements. We'll also update this article once the new visa is officially launched.
Apply For Andorra Digital Nomad Visa With These Documents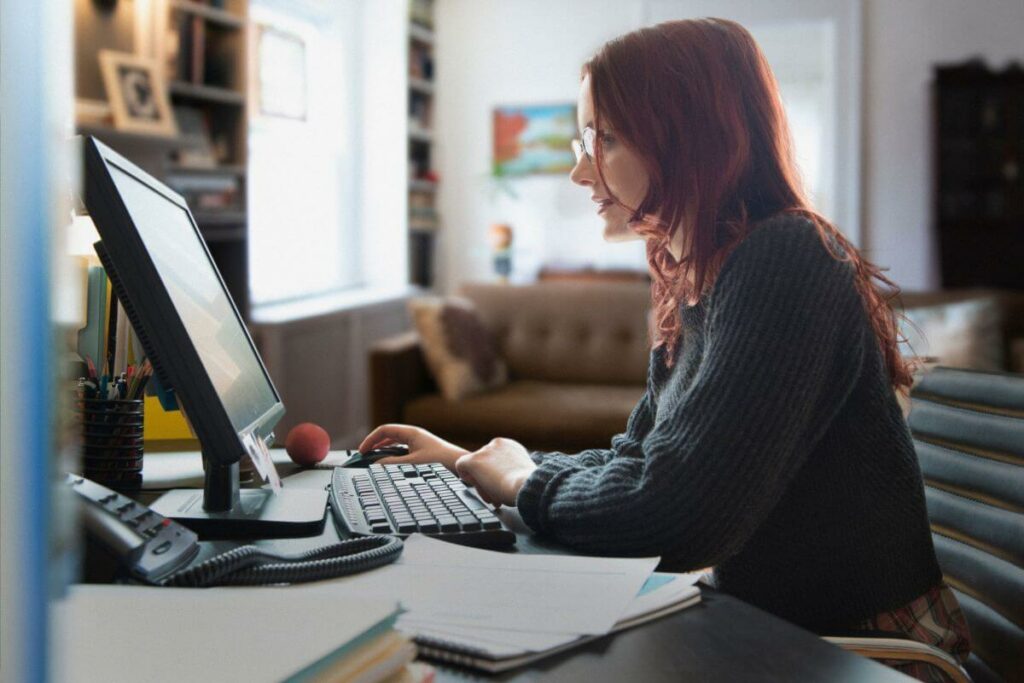 The digital nomad visa Andorra hasn't been launched yet, but based on common international norms, you might anticipate the following documentation :
Passport : the most important of all required documents. Your passport will have to be valid for at least 6 months with a minimum of two blank visa pages.
Visa application form : a comprehensive application specific to digital nomads.
Accommodation proof : confirmed hotel or rental reservations for the intended stay period.
Medical insurance : coverage tailored for international stay and encompassing Andorra's territory.
Income proof : demonstrating a steady revenue stream, like employment contracts, client agreements or proof of passive income.
Bank statement : a recent statement detailing financial health.
Onward ticket : to prove you'll eventually leave the country.
Please note this list of required documents is still hypothetical at this stage.
Andorra Digital Nomad Visa Application Process Step By Step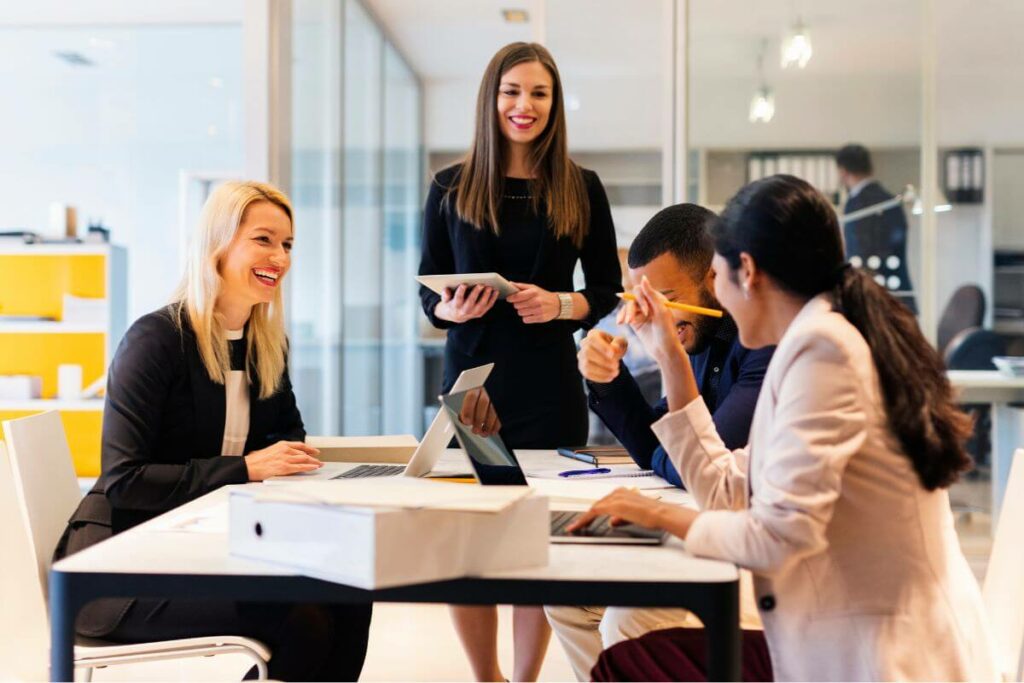 We don't know yet what will be the form of the Andorra digital nomad visa application procedure, but based on other types of Andorra visas and on other countries offering these types of visa, here is a step by step guide you'll probably have to follow :
Document verification : double-check all details in your documents for accuracy. For non-English documents, ensure you have translated and notarized versions.
Digitize your documents : scan every single document and make sure the digital copies are clear and legible.
Application form : access the official Andorra digital nomad visa application form online. Fill it out meticulously.
Submission : once the form is filled, attach your digital documents, pay the necessary visa application fees and submit the form for processing.
Wait for approval : after submission, it's a waiting game. We don't know the processing times yet, but it will probably be a few weeks. You will receive an email notification regarding the status of your application.
Receiving your visa : if approved, you won't get a visa sticker or stamp via post. Instead, upon your arrival in Andorra, the immigration officials will stamp your passport at the entry point. You're now ready to go !
Renewal Process Digital Nomad Visas In Andorra
For digital nomads in Andorra wishing to extend their stay, an application for a visa renewal before the current one expires is mandatory.
The renewal process, if Andorra digital nomad visa offers one, requires a demonstration of continued income, proof of ongoing remote work and possibly an updated health insurance coverage.
Usually, the renewal period is equal to the initial visa validity.
How Long Is Digital Nomad Visa For Andorra Valid For ?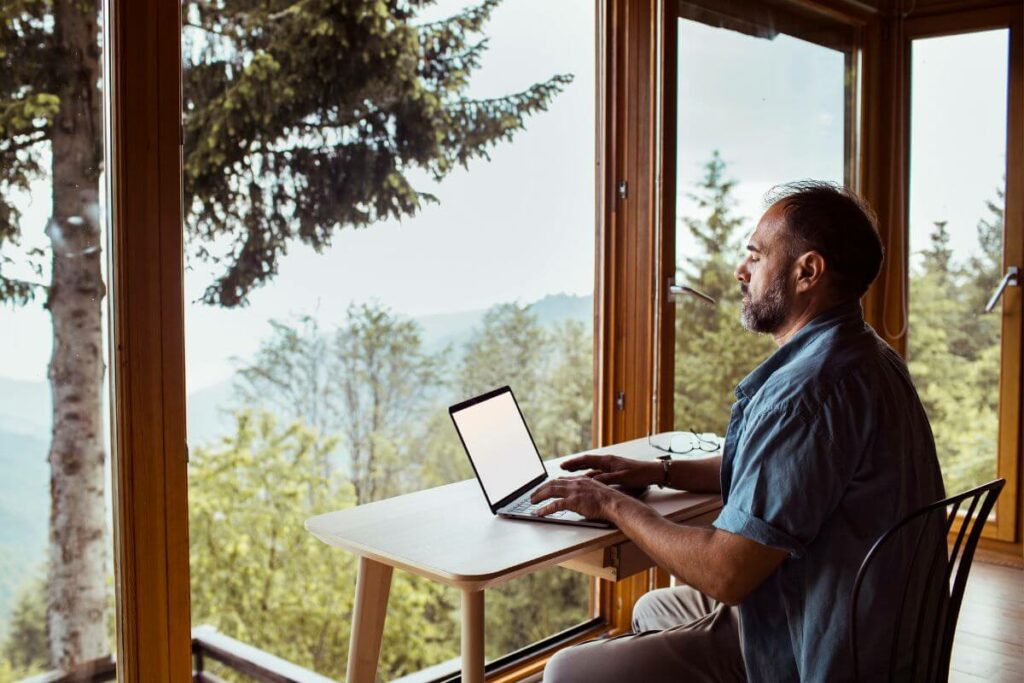 The digital nomad visa for Andorra is designed for remote workers who wish to experience life in Andorra while continuing their professional endeavors.
Such visas in various countries range in validity from a few months to a year.
As for Andorra, the visa is intended to cater to medium to long-term stays. This will allow you enough time to immerse yourself in the Andorran culture.
Cost Of Digital Nomad Visa Andorra
We don't yet know the cost for the Digital Nomad Visa Andorra.
The visa fees are usually influenced by administrative charges, the duration of stay and any additional services you might opt for during the application process.
Some countries offer digital nomad visas at a low cost to attract remote professionals, and others might charge a premium.
We strongly believe that in its aim to attract digital nomads, Andorra will apply a reasonable visa fee.
Andorra Digital Nomad Visa Tax To Expect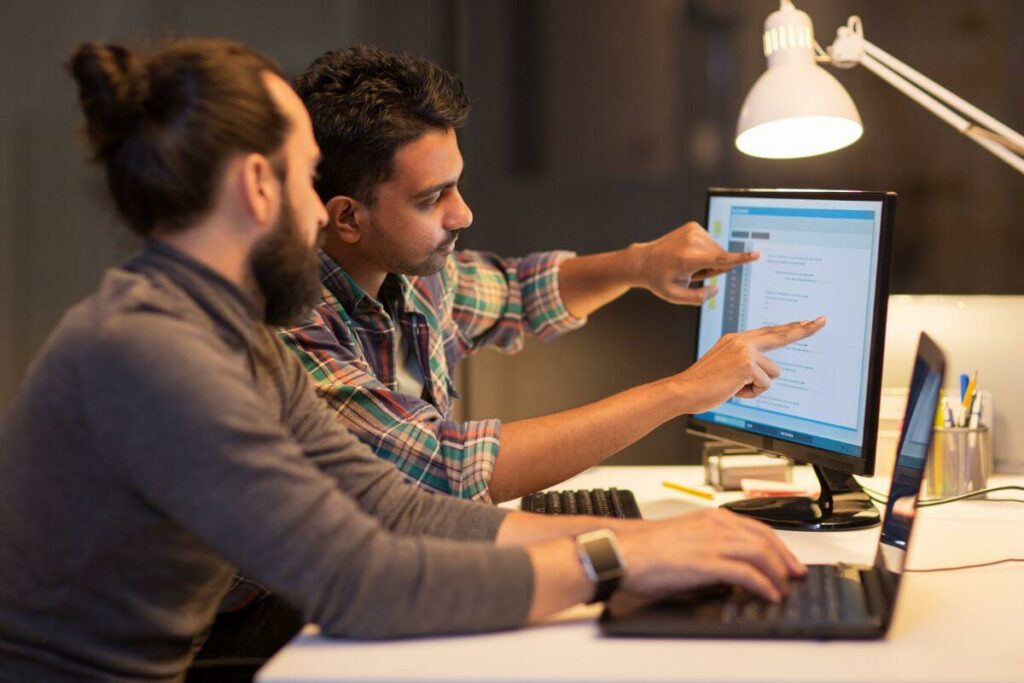 Even if the Andorra remote work visa hasn't been launched yet, there are still many questions around its taxes policy.
Are you wondering about the potential tax liabilities or benefits of residing in this so-called tax haven while working remotely in Andorra ?
Unlike some other nations, Andorra has positioned itself as a tax-friendly jurisdiction.
The emphasis on e-tax residence and a push towards digital innovation means that the country is actively seeking to build an environment conducive for the digital workforce.
The country's tax residence structure also reflects its commitment to drawing in digital investments.
How Long You Wait To Get Andorra Digital Nomad Visa
After submitting all the required documents and fulfilling the necessary criteria, you might expect a waiting period ranging from a few weeks to a couple of months.
The duration depends on the volume of applications being processed and the meticulousness of the verification procedure.
You absolutely have to ensure that all information provided is accurate and comprehensive to avoid potential delays.
Bringing Family With You
For legal security, most digital nomads are individuals.
Chances are high the Andorra digital nomad visa will be the same, but there may be separate provisions or visa categories for family members.
Spouses, children or other dependents will probably require their own specific visa or a dependent visa linked to the primary applicant's status.
Cost Of Living In Andorra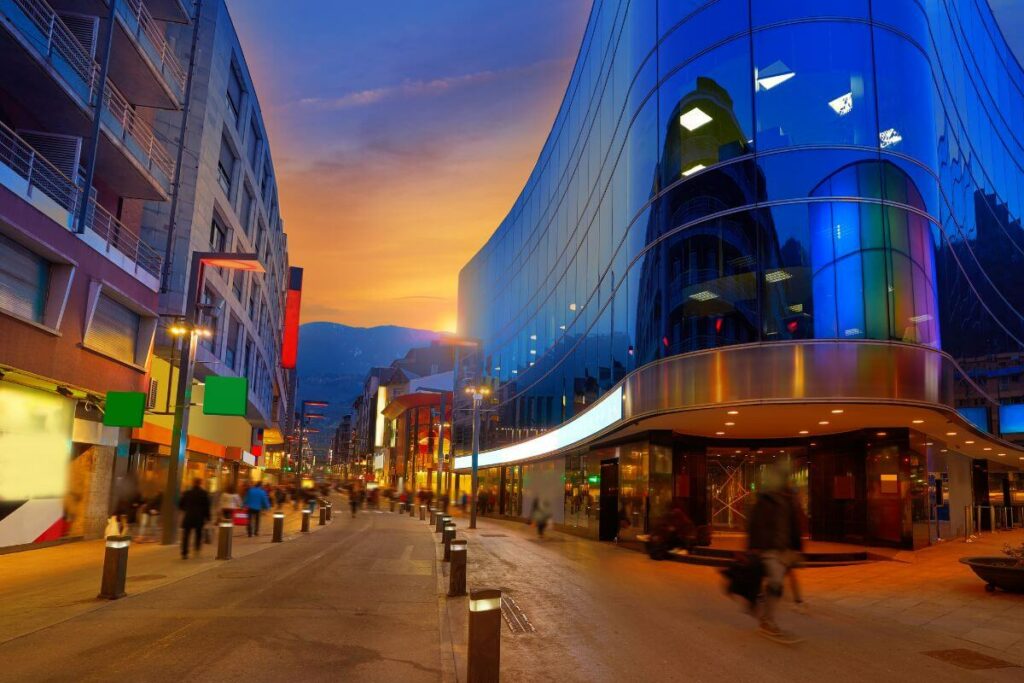 Nestled between Spain and France, Andorra offers an inviting blend of natural beauty and European charm.
While it's pretty affordable compared to some of its neighboring countries, the cost of living will depend on your lifestyle and preferences.
Here's a breakdown of estimated monthly expenses for a moderate lifestyle :
| Accommodation | Cost |
| --- | --- |
| Rent | Around 700 € / Around $770 |
| Buy | From 60000 € / From $66000 |
| Hotels | 70 to 100 € / $77 to $110 |
| BnB | 50 to 80 € / $55 to $88 |
| Food | Cost |
| --- | --- |
| Restaurant | 15 to 30 € / $16,50 to $33 |
| Groceries | 200 to 300 € / $220 to $330 /month/pers |
| Restaurant | 5 to 10 € / $5,50 to $11 |
| Transports | Cost |
| --- | --- |
| Train | None |
| Bus | Around 2 € / $2,20 per trip |
| Taxi | Around 3 € / $3,30 per km |
| Car rental | 30 to 50 € / $33 to $55 per day |
| Airplane | No domestic trip |
| Leisure | Cost |
| --- | --- |
| Day excursion | 50 to 60 € / $55 to $66 |
| Nightlife | 10 to 20 € / $11 to $22 |
| Museum / attractions | 5 to 10 € / $5,50 to $11 |
| Outdoor activities | 20 to 40 € / $22 to $44 |
You can also check the Cost of Living in Andorra here.
Is There Digital Banking In Andorra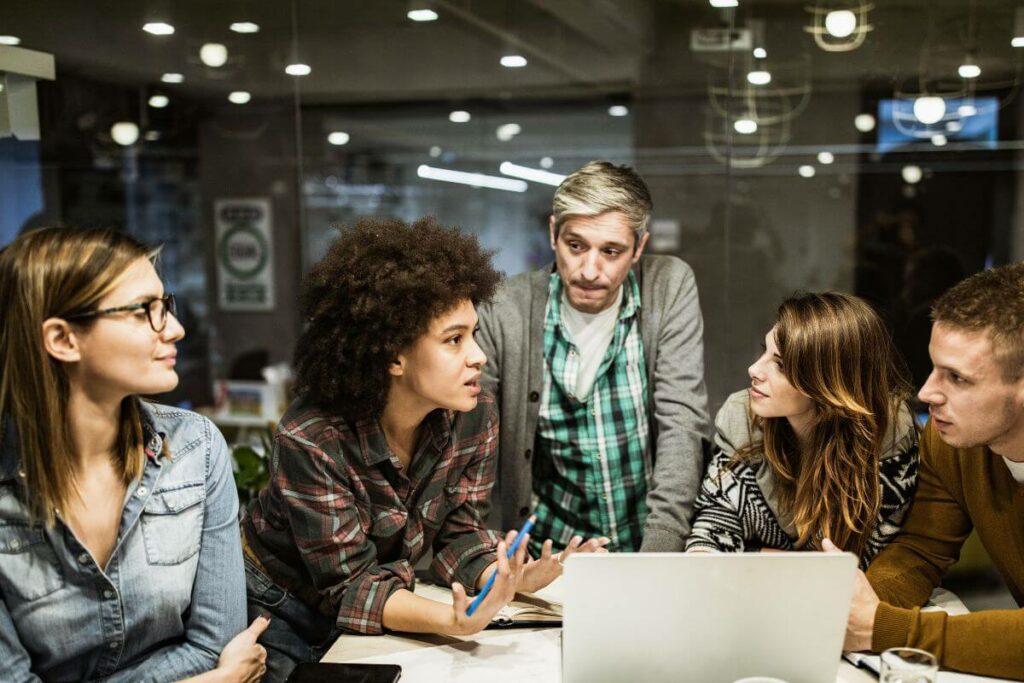 In the heart of the Pyrenees, Andorra is undergoing a digital transformation.
The recent influx of tech-savvy expatriates and the country's drive for modernization has fostered the growth of digital banking.
Today, many Andorran banks offer online services, mobile applications and even apps for expenses.
For instance, renowned local banks like Andbank, Crèdit Andorrà and Banc Sabadell d'Andorra now feature digital platforms to serve their clientele better.
Are you frequently on the move ? Integrating these banking services with tools from the best apps for business travel will streamline your financial management.
Which VPN Works Best In Andorra For Digital Nomads ?
More and more digital nomads prioritize online security, especially when they access sensitive information or use unfamiliar networks.
In Andorra, VPN Unlimited and NordVPN are amongst top contenders among the digital community.
VPN Unlimited boasts rapid connection speeds and a big choice of servers, and NordVPN is renowned for its robust security features and user-friendly interface. Both these VPNs offer reliability and peace of mind.
Popular Digital Nomad Hotspots (Cities) In Andorra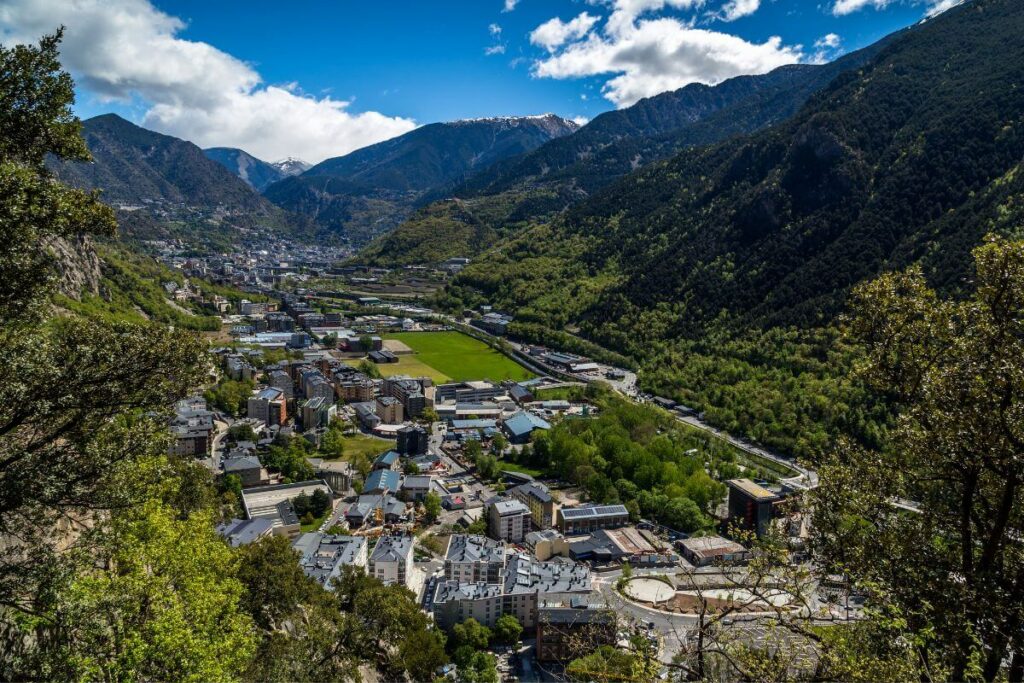 Wishing to join the digital world during your stay in Andorra ?
Here are the best digital nomad hotspots we could find there :
Andorra la Vella – The capital city offers a blend of modern conveniences and rich history. With its numerous co-working spaces, coffee shops and a reliable internet infrastructure, it's a top pick for digital nomads. The picturesque old town and mountain views add a tranquil backdrop to a productive workday.
Escaldes-Engordany – Adjacent to the capital, Escaldes-Engordany is known for its hot springs and wellness centers. Digital nomads will find balance between work and relaxation in this serene environment. Escaldes is also home to several tech hubs, so it's a hotspot for tech-focused remote workers.
La Massana – Slightly north of the capital, is a magnet for nature-loving digital nomads. We like its proximity to ski resorts and hiking trails, and it's perfect for you if you wish to intersperse your work with outdoor adventures. Its quieter ambiance provides an ideal setting for focused work.
Ordino – Renowned for its beautiful landscapes, Ordino is a haven for creatives. The town's natural beauty combined with its growing digital scene makes it a good location for digital nomads seeking inspiration from their surroundings.
Sant Julià de Lòria – Located in the southernmost parish, Sant Julià de Lòria offers a mix of cultural activities and outdoor excursions. It's popular among digital nomads for its wine festivals, historic sites and the University of Andorra. The town's relaxed pace is conducive to a balanced work-life experience.
Are There Coworking Communities In Andorra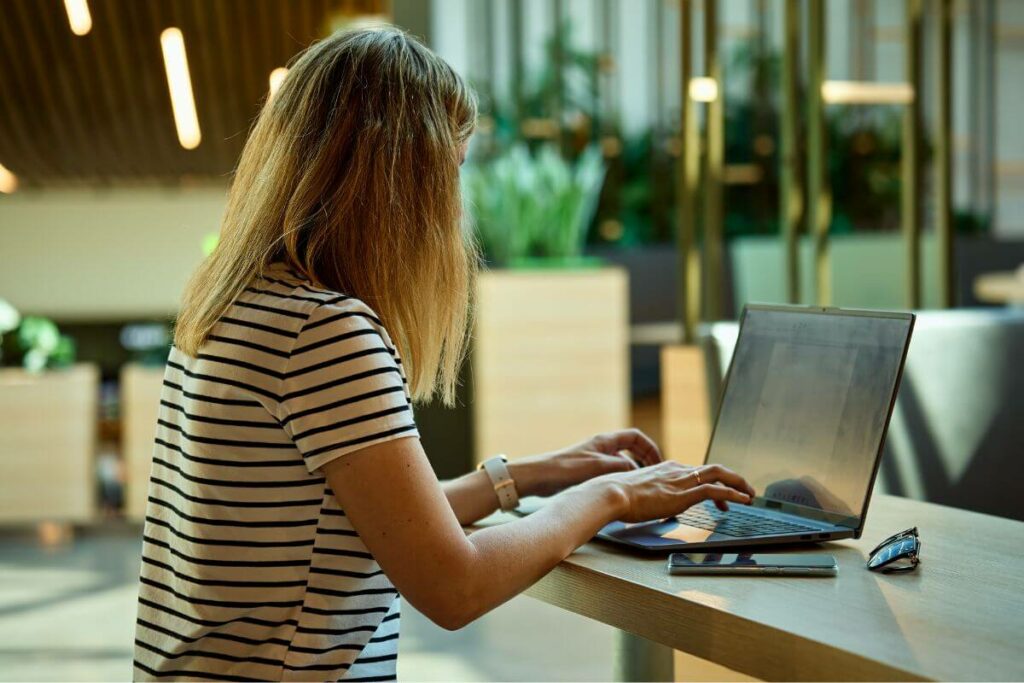 If you want to join the Andorra digital nomad community, here are the best communities we could find in the country.
Andorra la Vella
Andorra la Vella is at the forefront of the coworking movement in the country. The city boasts several coworking spaces like Ingeni Coworking Europa and Hive Five Coworking Andorra.
These spaces offer top-notch amenities as well as networking events and workshops. A thriving community for remote professionals !
Escaldes-Engordany
Right next to Andorra la Vella, Escaldes-Engordany has seen a rise in coworking spaces, especially given its reputation as a wellness and tech hub.
Digital nomads frequent this area not just for the hot springs, but also for its innovative coworking environments like for example Coworking SKY.
La Massana
With its close proximity to nature and outdoor activities, La Massana is gradually establishing its coworking community.
Coffee shops and other spaces here are often designed with a touch of the rustic charm characteristic of the region. Grupetta, for example, is a great place to eat and work.
Is Andorra Safe For Digital Nomads ?
Andorra is one of the safest destinations for digital nomads in the world thanks to its low crime rate. The principality offers a secure environment for both short-term and long-term stays.
But keep in mind traffic in Andorra is quite different due to its mountainous terrain and narrow roads. So extra caution is recommended when you drive or cross streets.
For peace of mind, don't hesitate to subscribe to travel insurance for unforeseen events. Two popular options to find the coverage that best suits your needs are SafetyWing and World Nomads.
Final Pros & Benefits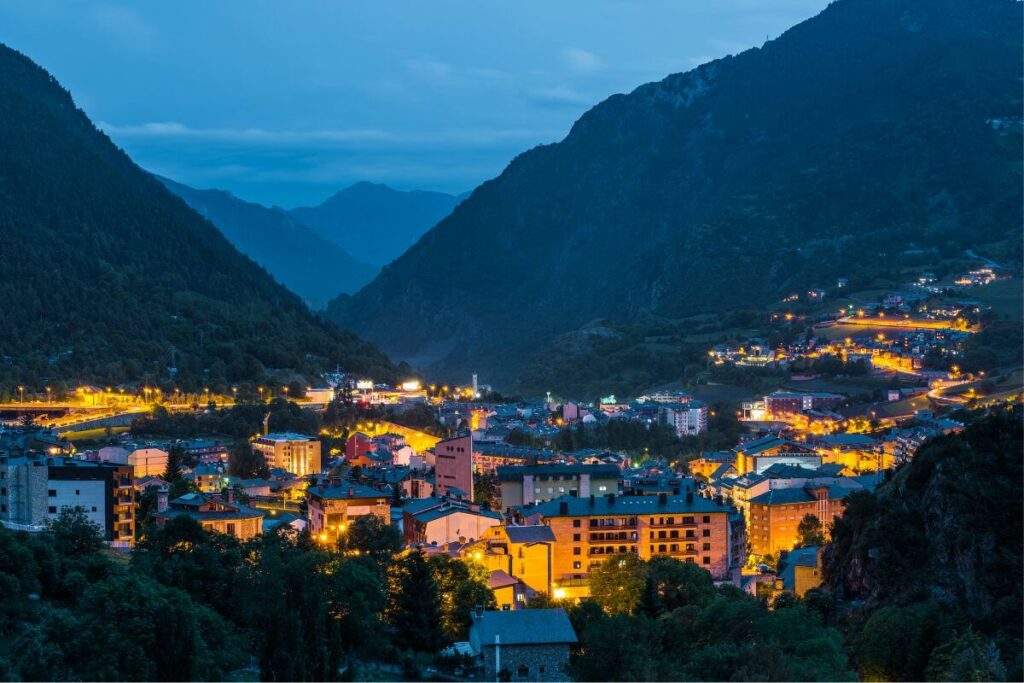 Andorra offers loads of advantages for digital nomads. Nestled in the Pyrenees mountains, the principality offers a blend of picturesque landscapes and modern amenities.
Its tax-friendly environment is a significant lure for professionals.
Also, Andorra's compact size allows for easy navigation and exploration : a great work and leisure balance!
Let's add to that the nation's commitment to digital transformation and innovation and its sense of community and we obtain one of the best digital nomad destinations for new residents.
Few Drawbacks To Have In Mind
There are also some drawbacks to consider.
Andorra's mountainous terrain, though beautiful, will make some areas challenging to access, especially in winter months.
Internet connectivity might also be a concern ; despite advancements, some remote areas offer limited internet speeds.
The cost of living will also be higher than expected for some.
And even if Andorra offers a serene environment, it might lack the bustling urban vibe that some nomads crave. Don't forget it's a very small country !
3 Alternative Countries With Similar Requirements We Recommend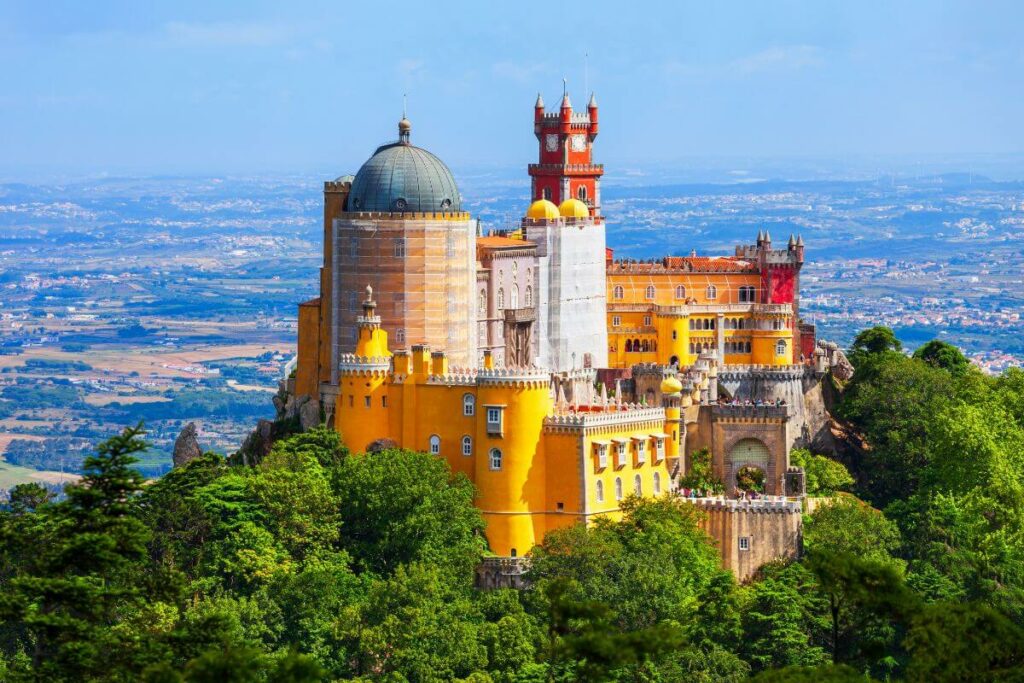 Not fully convinced by the soon to come Andorra digital nomad visa ?
Good news, there are multiple other destinations with similar requirements where to establish effective residence.
Portugal
Portugal is getting more and more popular among digital nomads due to its beautiful coastline, rich culture and the relatively straightforward process to obtain the Portugal remote work visa.
With affordable living costs and a growing tech scene, it's an ideal destination to immerse in Europe culture.
Montenegro
Nestled on the Adriatic coast, Montenegro offers stunning landscapes of beaches and mountains.
Montenegro digital nomad visa program provides an easy gateway for remote workers to experience its charm. The cost of living is reasonable and its location offers easy access to other European destinations.
Croatia
Croatia's freelancer visa allows non-EU citizens to work remotely from this Adriatic country for up to a year.
With historic towns, pristine beaches and a growing number of co-working spaces, Croatia is an attractive choice for digital nomads.
FAQs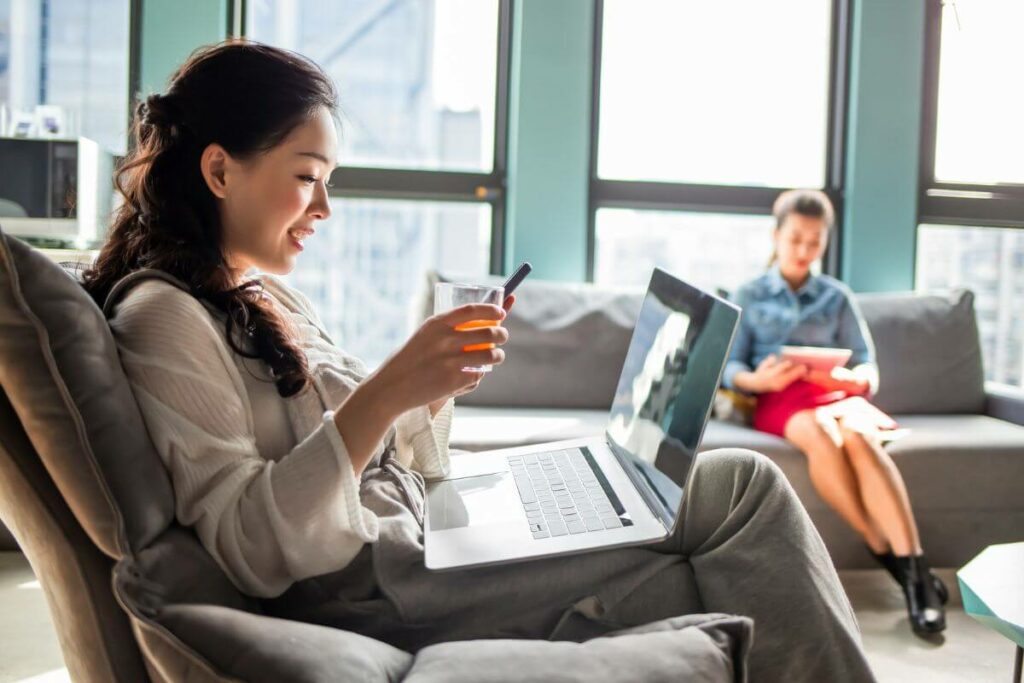 Can I work remotely from Andorra as a digital nomad ?
Yes, with the Andorra's Digital Nomad Visa that will be launched shortly, individuals will be able to legally engage in remote work.
Do American digital nomads require a visa to visit Andorra ?
Yes, American digital nomads intending to work remotely in Andorra must secure a digital nomad visa to ensure legal and extended stays.
What is the legal definition of a digital nomad in Andorra ?
In Andorra, a digital nomad is an individual who works online and is not bound to a specific location. He uses technology to perform tasks remotely, often from foreign countries.
What is the maximum duration of remote work allowed for digital nomads in Andorra ?
The Digital Nomad Visa for Andorra will probably allow for a stay up to one year, after which renewal processes or other visa options might be applied for.
Can I apply for permanent residency through the Andorra Digital Nomad Visa ?
No, the Digital Nomad Visa is a temporary permit and does not lead directly to permanent residency. Other visas must be pursued for long-term settlement.
Is there a limit on the number of Andorra Digital Nomad Visas granted ?
Specific quotas have not been publicly disclosed, but chances are high there will indeed be a quota.
Are there specific language requirements for the Andorra Digital Nomad Visa ?
Probably not, are very few countries with digital nomad visas have language requirements. But we would recommend you to know some Catalan before you move.
What are the consequences of overstaying my visa in Andorra ?
Overstaying will probably result in fines, deportation or being banned from re-entering Andorra for a specified period.
Wrap Up
Soon to come Andorra digital nomad visas will create a great opportunity to work for a foreign company while enjoying the country's specific geographical location in the mountains.
The Andorra digital nomad visa should be launched shortly and will allow extended stay in the country for remote workers, with a favorable personal income tax system.
Check this page regularly to stay up to date !