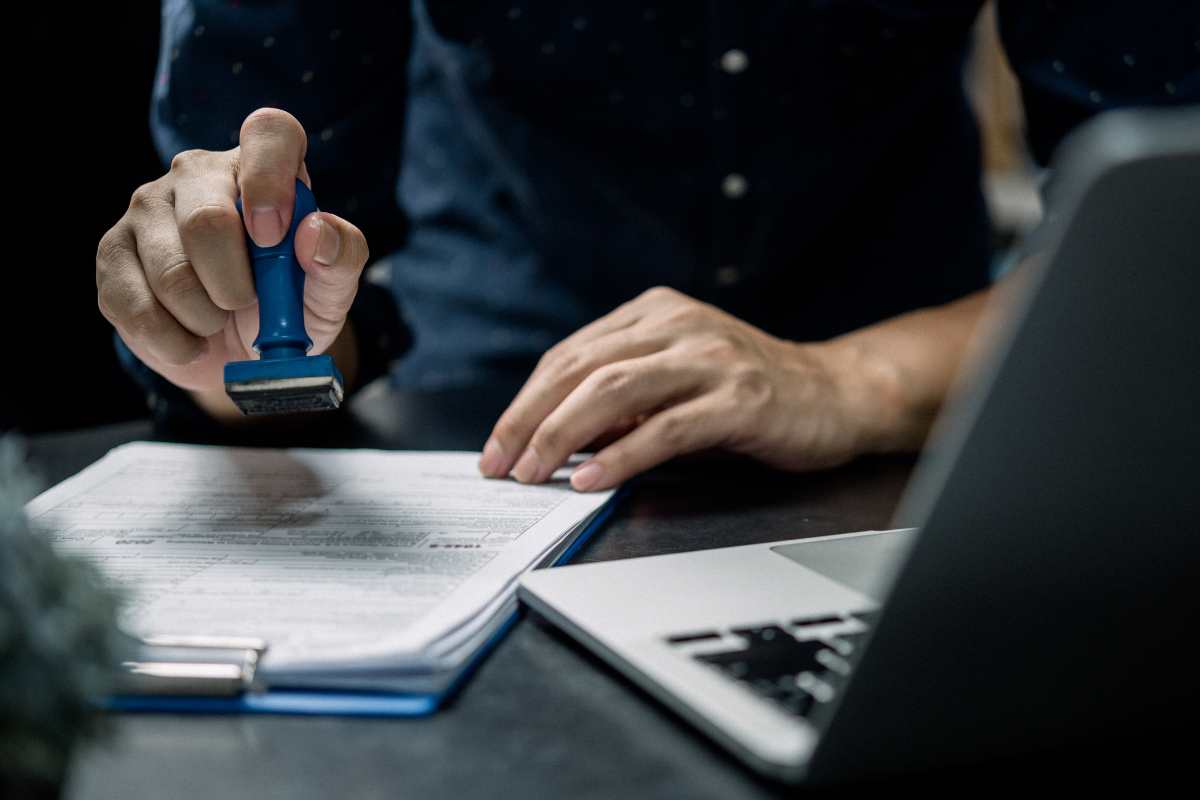 Planning an extended stay in Bali ? You can conveniently get a Bali VoA extension with minimum effort.
Available to citizens of 92 countries, the visa on arrival extension process caters to tourism, government duty, business and transit visas.
The extension service can be completed 100% online for e-VoA holders via the official Indonesian Immigration website.
Physical VoA holders can use visa agents for a streamlined extension process.
What Is VoA For Bali ?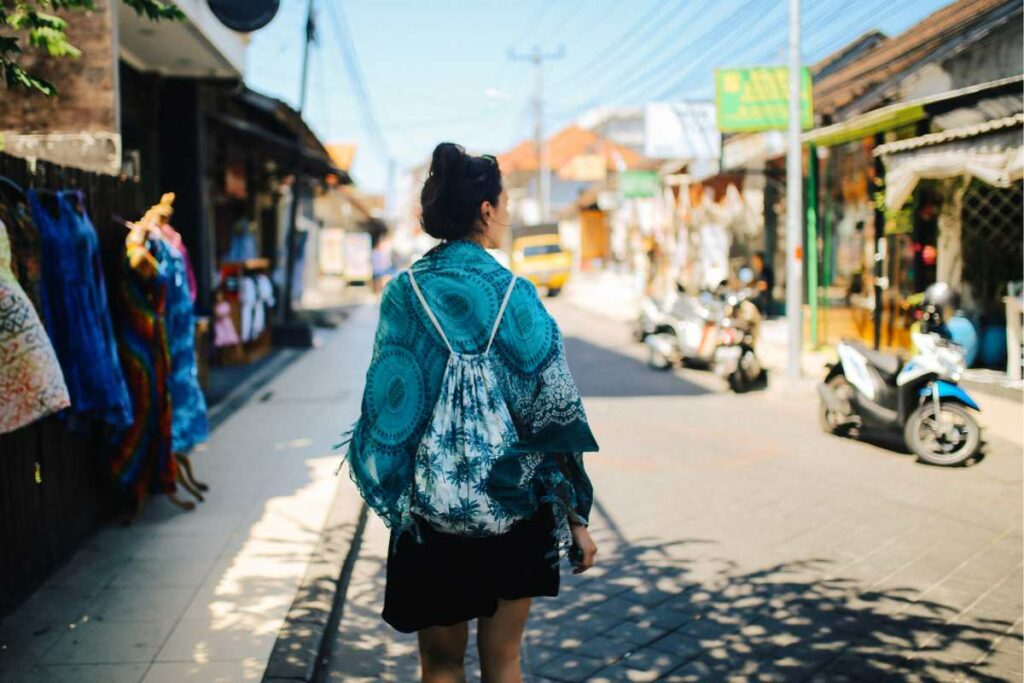 The Visa on Arrival (VoA) for Bali is a stay permit granted to travelers from 92 countries, including an electronic version, known as e-VoA.
Primarily issued for tourism, government duty, business and transit purposes, it allows a stay of up to 30 days, extendable for another 30.
If you're contemplating do you need a visa for Bali, the answer is affirmative, and the VoA or e-VoA could be your ideal solution.
Can I Extend My Visa on Arrival In Bali ?
Yes, arrival extension in Bali is entirely doable and recommended if you're planning a stay beyond 30 days.
The VoA, initially valid for a 30-day stay, can be extended once for an additional 30 days. Ensure to initiate the extension process 1 to 2 weeks before your current visa's expiry date.
Can I Extend My Bali Visa on Arrival Online ?
Absolutely, if you're an e-VoA holder, the process to extend your Bali visa on arrival can be performed entirely online.
You can apply for an arrival extension visa using the login you created when you applied for the e-VoA on the official Indonesian Immigration office website.
Remember to ensure you're on the official site to avoid any fraudulent platforms.
If Bali for a decade is on your mind, don't miss our 10-Year Bali Visa guide.
Bali VoA Extension Process & Requirements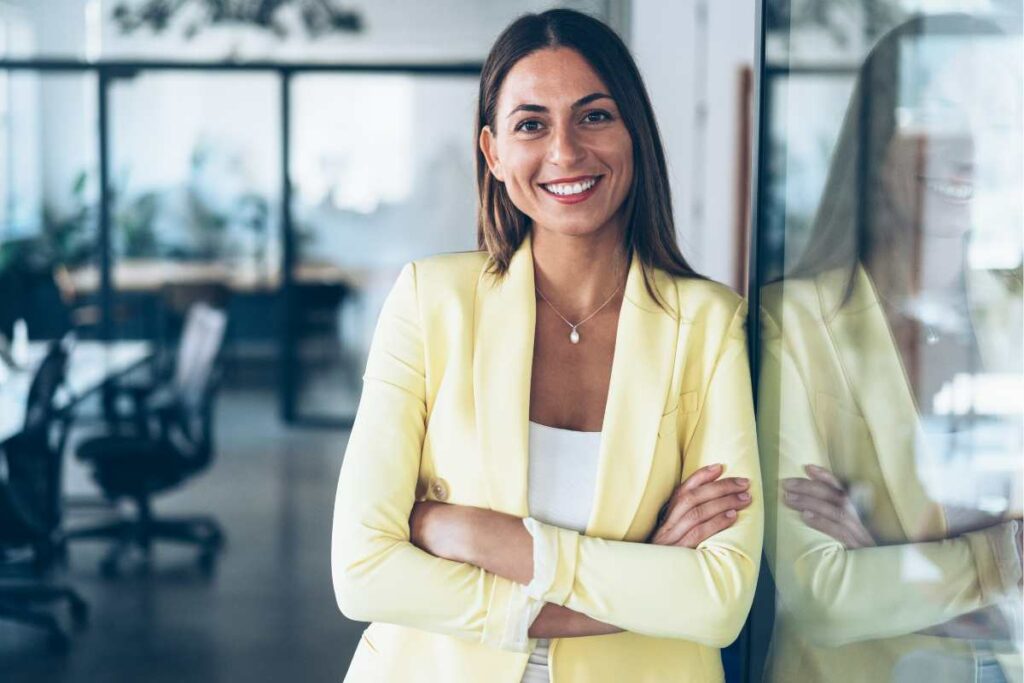 Here's a detailed walkthrough the Bali VOA visa extension process :
Drop-off & payment : the first step is to submit your passport and payment at the immigration office, or through an agent thanks to a free courier service, or directly online.
Await notification : after submission, you will receive a notification from the Immigration office. You then need to present for Biometrics (photograph and fingerprints). Regular processing usually takes a waiting period of 5-7 working days. For online submission, everything can be done online.
Processing continuation : with your biometrics complete, Immigration office continues processing your visa extension with your passport.
Passport collection : once notified by Immigration, usually a few days after the Biometrics, you can collect your passport.
For e-VoA holders, the extension process can be carried out online on the official Indonesian Immigration website using the login created during the e-VoA application.
Documents You Need for Bali VoA Extension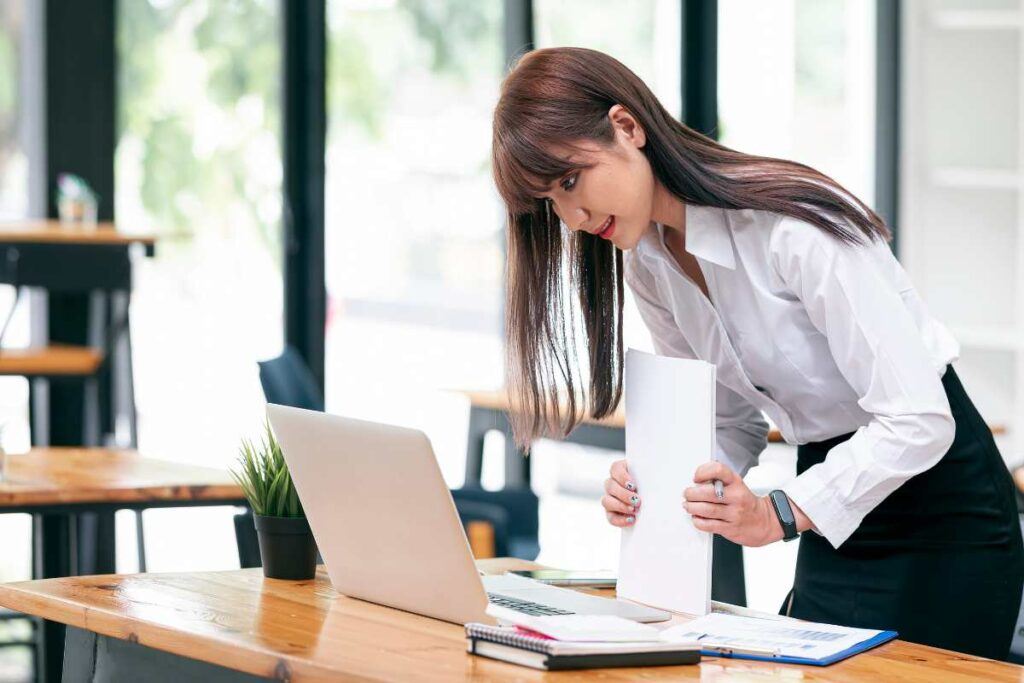 Here is a list of all the documents you will need to obtain visa extension :
Passport : this travel document is mandatory. It should have a minimum of six months' validity from the planned date of entry into Indonesia. You will need your travel document for both physical VoA and e-VoA extensions.
e-VoA proof : if you're an e-VoA holder, you should retain the confirmation email or any official proof of your electronic Visa on Arrival.
VoA stamp : a clear and legible VoA stamp or sticker in your passport, showcasing your entry date and the validity of your current visa.
Return ticket : a confirmed return ticket that displays your departure from Indonesia within the visa's validity. This shows immigration officials that you plan to leave the country within the appropriate time frame.
Completed extension form : an extension form fully filled out with your current information. This form can be acquired from the Immigration office or downloaded online from the official Indonesian Immigration website.
Payment : payment for the extension fee. 850 000 IDR ($56) for VoA extensions and 2 700 000 IDR ($180) for B211 extensions.
Proof of accommodation : some officials might ask for proof of accommodation during your extended stay.
Before you go – Best Travel Insurance Indonesia
Bali VoA Extension Cost
The cost for visa extensions in Bali depends on the type of visa.
For a standard VoA extension, e-visa or normal, the cost stands at 850 000 IDR ($56). For B211 visa holders, the extension fee rises to 2 700 000 IDR ($180).
Is The Form Complicated To Fill In
The VoA extension form for the extension isn't complicated. It requires basic information like your name, nationality, passport details and Indonesian address.
You will also have to ensure all details align with those in your passport and other official documents. In case of any uncertainties, a VOA extension service like GetBaliVisa will provide assistance.
How Long Does Voa Bali Extension Take & What To Expect ?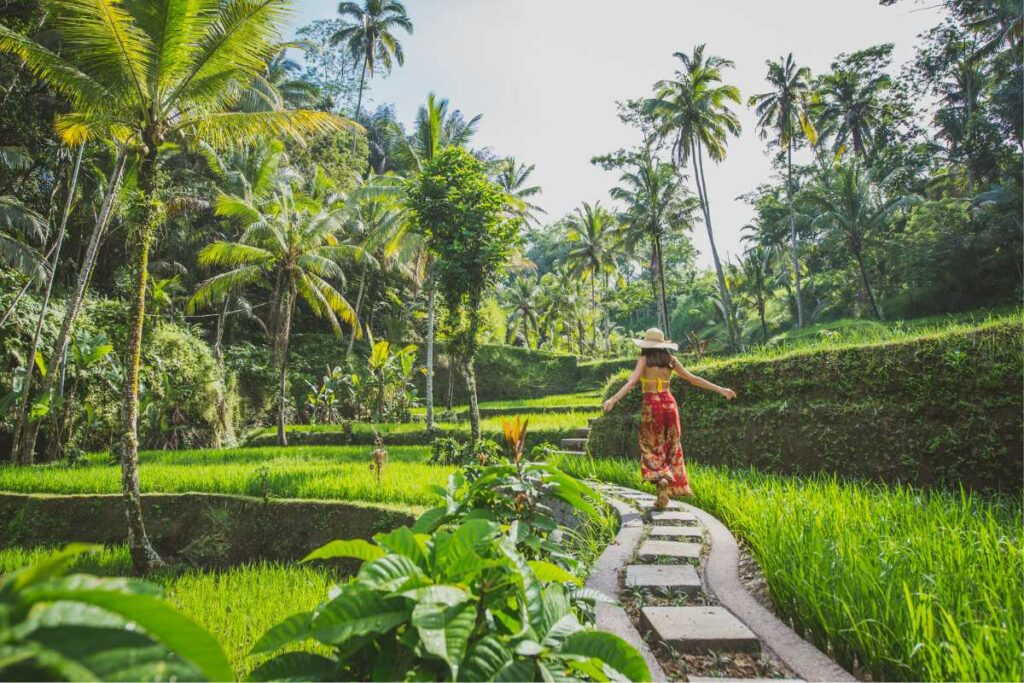 The process for a Bali VoA extension usually takes between 7 to 14 working days, assuming all documents are in order.
You can expect an invitation for fingerprints within 3-4 business days, and after this, your passport will be ready in another 4-6 business days.
Remember to always initiate the extension process at least 1-2 weeks before your current visa expires.
Can Someone Do Bali VoA extension For Me ?
Absolutely, there are professional visa agents who can facilitate your Bali VoA extension process. One such reliable agent is this agent in Canggu.
This Bali visa agent Canggu offers a comprehensive VOA extension service. They handle all paperwork, liaise with the Immigration office and offer updates via WhatsApp.
Everything to significantly simplify the process of the visa on arrival extension. Always ensure to engage services of reputable agents to avoid any potential issues or scams.
Countries Eligible For Voa Bali
Wishing to enter Indonesia – Bali or other islands – under a visa on arrival ? Citizens from 92 countries can avail the Visa on Arrival (VoA) for travel to Bali and then apply for extending visa in Bali.
This includes countries like the United States, Australia, Canada, most European countries and several more.
Always check the current list of eligible countries on the official Indonesian Immigration website to confirm your eligibility.
FAQ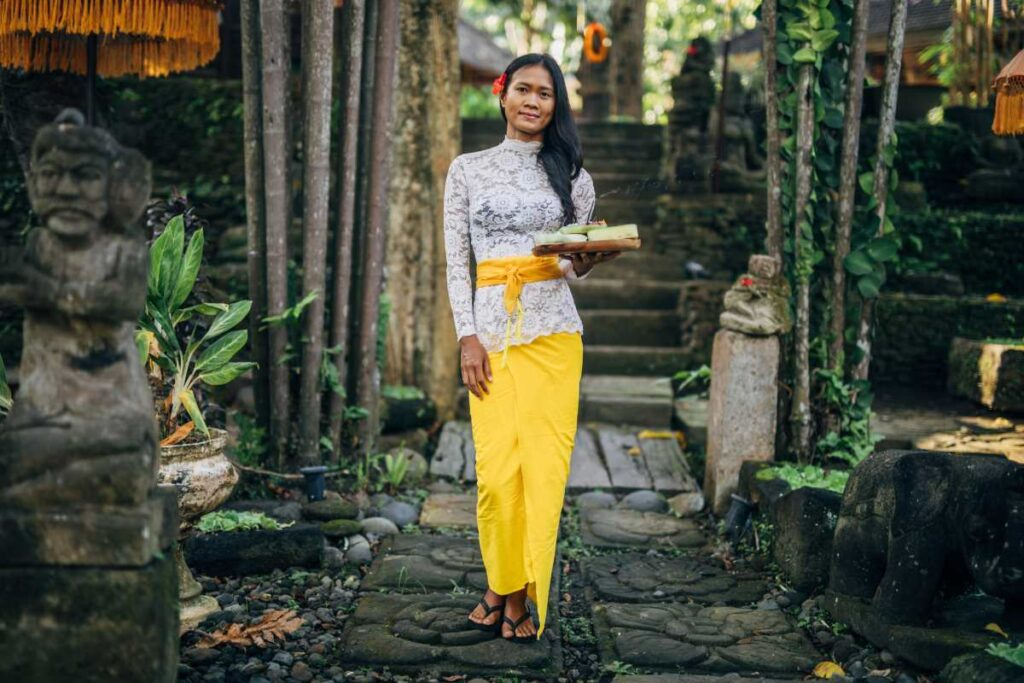 How long can you stay in Bali without a visa ?
Citizens from some countries can stay in Bali for up to 30 days from arrival date without a visa, only for tourism purposes.
What happens if your visa expires in Bali ?
Overstaying your visa in Bali may result in penalties. For each day of overstaying, you're liable to pay a fine of 1 000 000 IDR ($66).
Do kids need VOA for Bali ?
Yes, children, irrespective of their age, also require a Visa on Arrival for entry into Bali.
How often can I extend Bali VoA ?
The Bali VoA can be extended only once for an additional 30-day period, for a total of 60 days.
How long is the Bali VoA extension valid ?
A Bali VoA extension is valid for 30 days from the date of issuance.
How much does it cost if I overstay in Bali ?
Overstaying your visa in Bali costs a penalty of 1 000 000 IDR ($66) per day of overstaying.
Wrap up
Going through Bali's VoA extension process is pretty straightforward with proper preparation and understanding. Remember to initiate your extension process 1-2 weeks before the expiry of your current visa.
Whether you choose to handle it yourself or seek assistance from a trusted visa services agent, ensure you have all necessary documents ready.
Keep in mind that the extension cost varies depending on your visa type, and that it takes around 7 to 14 working days to complete the extension process.