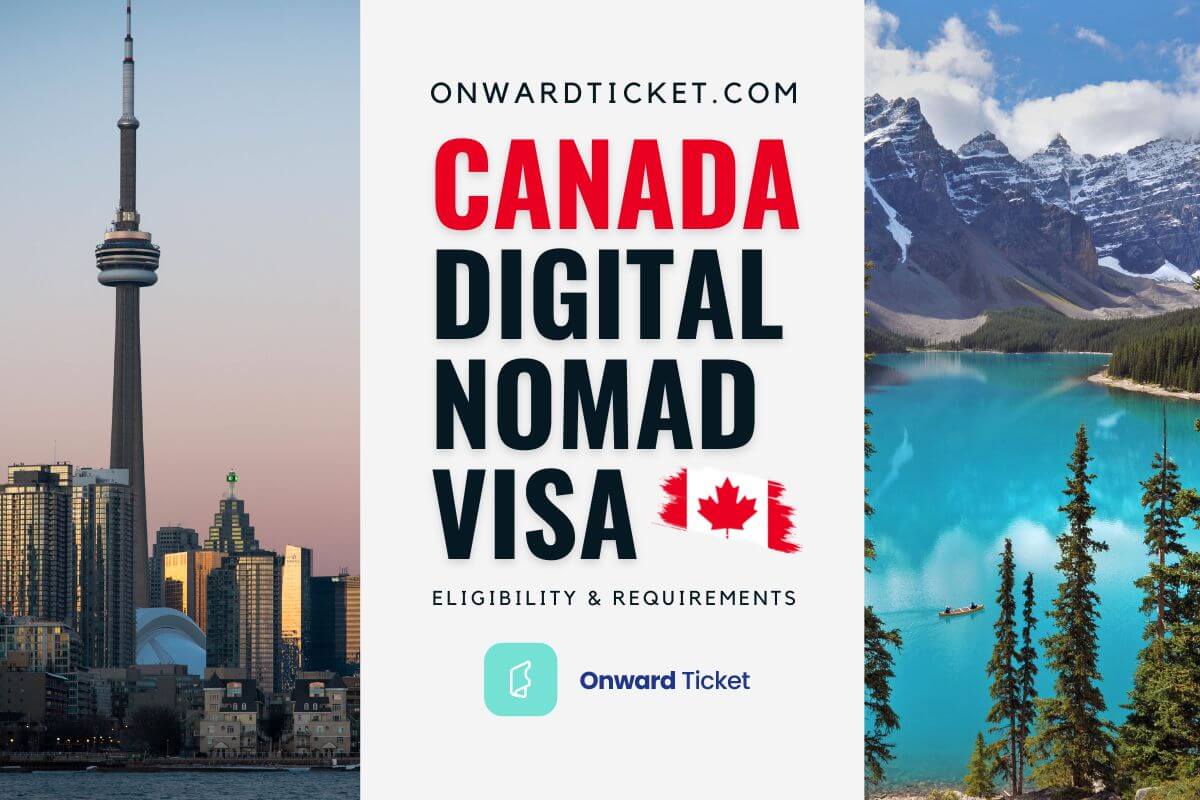 Canada is undoubtedly one of the most well-known countries in the world, with its stunning landscapes and abundance of wildlife.
Over the past few years, Canada has also become an increasingly popular location for digital nomads, with new co-working spaces popping up frequently.
If you're looking for an exciting and dynamic place to live and work in North America, then this is a country you should definitely consider !
Only drawback is that Canada doesn't offer a digital nomad visa…
So let's have a look at the different options if you're a digital nomad seeking to live in Canada.
Does Canada Have A Digital Nomad Visa ?
Canada doesn't have a specific visa designed exclusively for digital nomads, but several other options are available.
The Self-Employed Scheme, for example, will allow you to live and work in Canada if you are self-employed. This isn't a digital nomad visa but it may be suitable for you if you work in the creative industry or other self-employed professions.
Another option is the Startup Visa Scheme, which is designed for entrepreneurs who want to start a business in Canada. This scheme offers you access to investment, support, and networking opportunities.
Even if these options are not exclusively aimed at digital nomads, they may provide a pathway for you to live and work in Canada.
Alternatives & Visa Options For Digital Nomads In Canada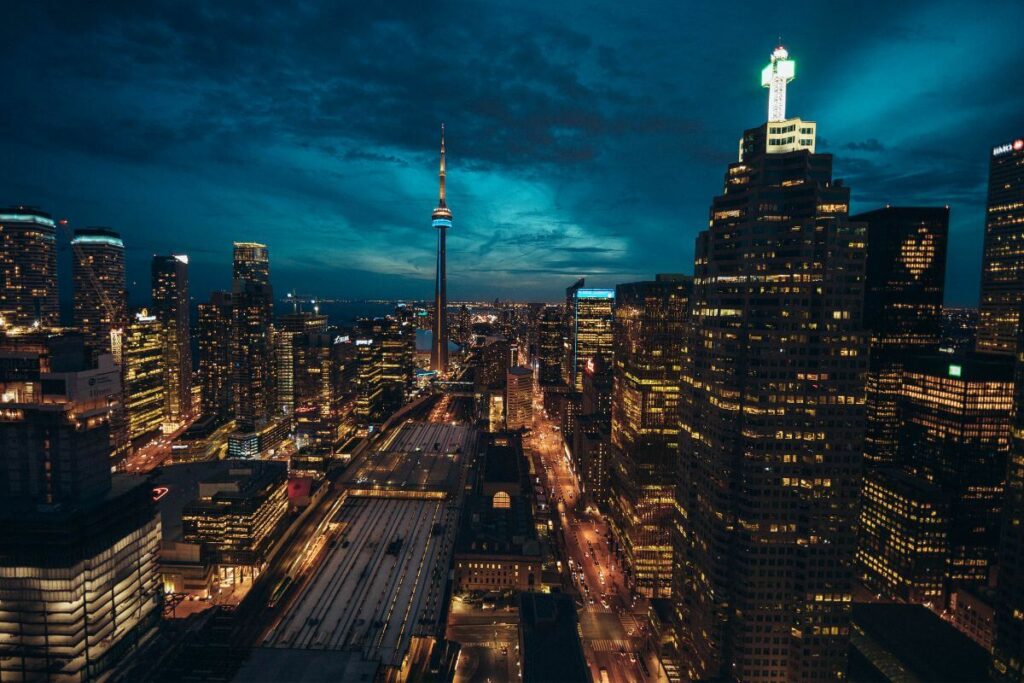 Here are some options you might want to consider if you're looking for a Canada digital nomad visa.
Self-Employment Visa
As a digital nomad, you can opt for the Self-Employment Visa program if you want to stay in the country for over six months.
To apply for this visa, you will need to have a minimum of two years of experience in your current field and be fluent in English and/or French.
Age isn't an official requirement, but if you are between 18 and 35, then you have a higher chance of getting the visa.
Startup Visa
The startup visa program is a suitable option if you want to start a business in Canada. This visa targets entrepreneurs who can offer their services while working remotely.
To apply, you must:
start a business in an innovative field, provide employment,
and obtain support from an angel investor, business incubator, or investment fund.
You also must be fluent in English or French.
Canada Tourist Visa
The Canada Tourist Visa is the easiest digital nomad visa option if your plan is to stay there for up to six months.
It is granted depending on your nationality and it's a great way to experience the country's culture and lifestyle before deciding to move there permanently (under another visa).
Working Holiday Visa
The Working Holiday Visa program allows legal residence and employment in Canada for young people from over 30 countries.
It provides temporary work permits that are valid for either 12 or 24 months, depending on your country of citizenship.
Temporary Work Permit
This visa allows you to move to Canada as a remote worker as long as you have a temporary work permit from a Canadian business.
As long as you have a valid job offer from a Canadian employer and meet all the other visa requirements, then the remote part won't be a problem.
Entrepreneur Provincial Nomination Programs
These programs may not attract a significant number of digital nomads, but they are still available to those who meet the eligibility criteria.
Available in many Canadian provinces, these programs are based on local labor needs and economy.
Depending on the Entrepreneur Provincial Nominee Program (PNP), you may have to meet investing, hiring and other requirements.
Eligibility & Canada Digital Nomad Visa Requirements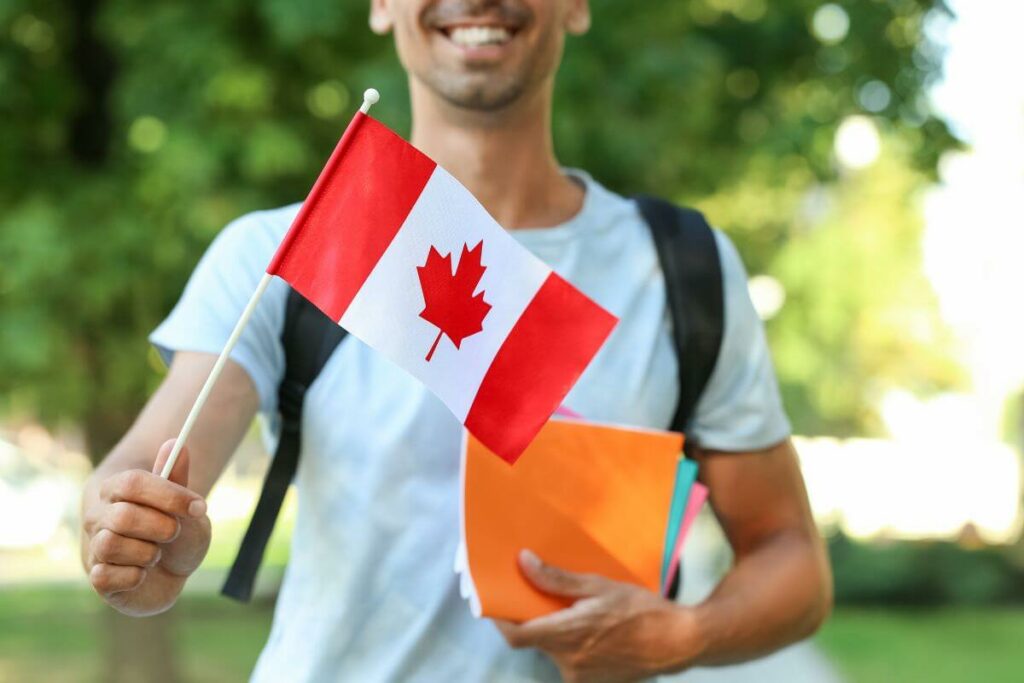 The Canada Self-Employed program is among the most suitable options if you're looking for a digital nomad visa in Canada.
The Federal Skilled Worker Program and the Federal Skilled Trade Program are both pathways to permanent immigration to Canada, even without a job offer in Canada.
These programs are incorporated into the Express Entry system.
To be granted this visa, you will have to meet some requirements :
Minimum of two years of experience in the current field.
Fluency in English or French.
No age requirement, but candidates between 18 and 35 have a higher chance of getting the visa.
Medical examination, biometrics tests, and police certificates required, also if you wish to apply with an additional family member.
Obtain at least 67 points under the selection scoring system (you might want to hire a lawyer to make sure you meet all the criteria).
Digital Nomad Visa Canada Income Requirements
Unlike most countries that offer digital nomad visas, there are no classic income requirements for obtaining a Canadian digital nomad visa.
However, you might have to provide evidence that you have enough funds to support yourself during your stay.
Even if no specific monthly income is required, we recommend you to have a solid financial plan in place before applying.
Documents For Digital Nomads In Canada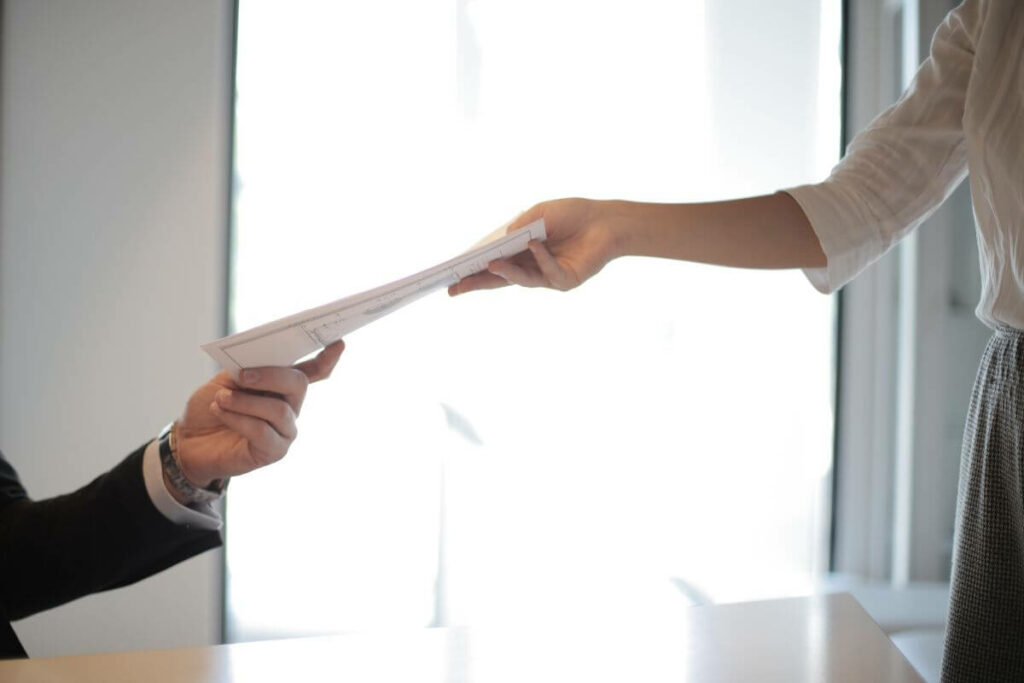 To apply for any type of digital nomad visa assimilate, you will have to submit some documents along with your application.
The following are some of the essential documents required for the Canadian digital nomad visa :
Valid passport : you need a valid passport to enter Canada. Your passport should be valid for at least six months beyond the planned stay.
Proof of sufficient funds : evidence that you have enough funds to support your expenses while staying in Canada.
Clear criminal record : to prove you have no criminal record.
Medical examination certificate : to prove you are healthy and do not pose a risk to public health.
Educational qualification certificates : depending on the program or visa you choose, you may need to provide educational qualification certificates.
Work experience certificates : may be required for some programs to prove that you have the necessary skills and experience.
Canada Digital Nomad Visa How To Apply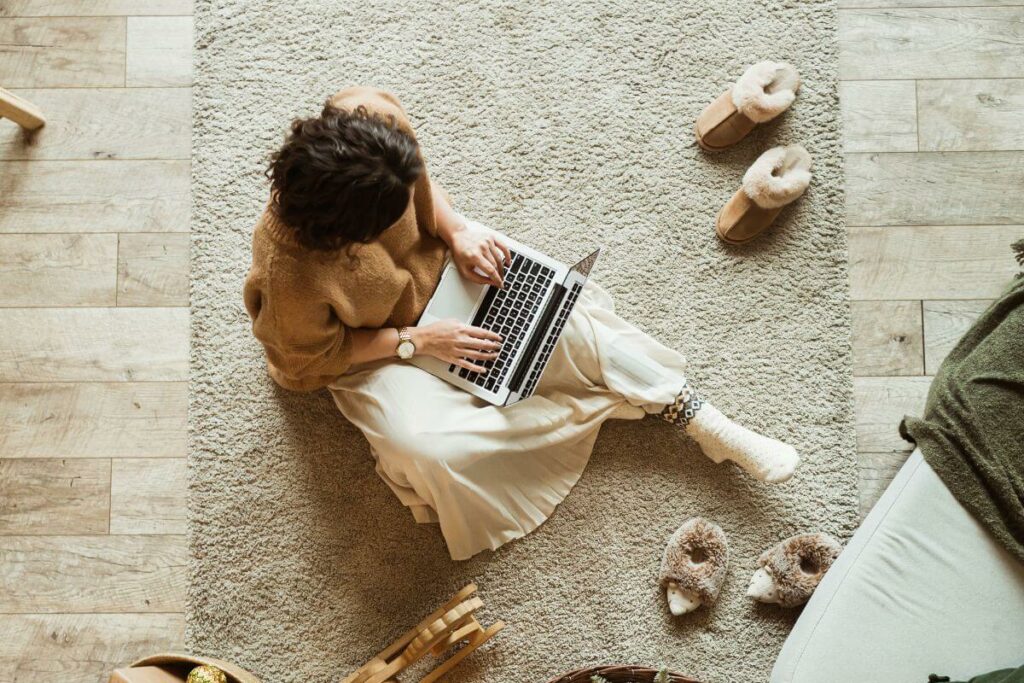 Here is a step-by-step guide on how to apply for a digital nomad visa in Canada.
Choose your remote worker visa: As Canada doesn't have an official digital nomad visa, you will have to choose between the different options mentioned above depending on your goal and on your eligibility. Don't hesitate to hire a Canadian immigration lawyer to make sure you meet all the criteria.
Gather required documents: Make sure you have all needed documents such as a passport, proof of remote work (letter from your employer or client), proof of financial means (bank statements), and a travel itinerary.
Submit your application: Now you have all the necessary documents, you can submit your application online through the Canadian government's website. The application fee for a self-employed visa is $CAN 2140 ($1555 / 1465 €) and is non-refundable.
Wait for a response: After you submit your application, you'll have to wait for a response from the Canadian government. The processing time can vary, but it typically takes around four weeks.
The Renewal Process
The renewal process is quite similar to the application process. You will have to make sure you're still eligible, gather required documents, and submit an application for renewal online.
If approved, a new letter of introduction will be issued, and a renewed work permit can be obtained.
How Long Digital Nomads Can Stay in Canada ?
It all depends on the program you apply for ! If you apply for a start-up visa or a self employed person visa, then the initial validity period is five years, but it can also lead to a permanent residency visa.
The Canada Tourist Visa is valid for six months, and the Temporary Work Permit's validity depends on your job.
Cost Of Canada Digital Nomad Visa Application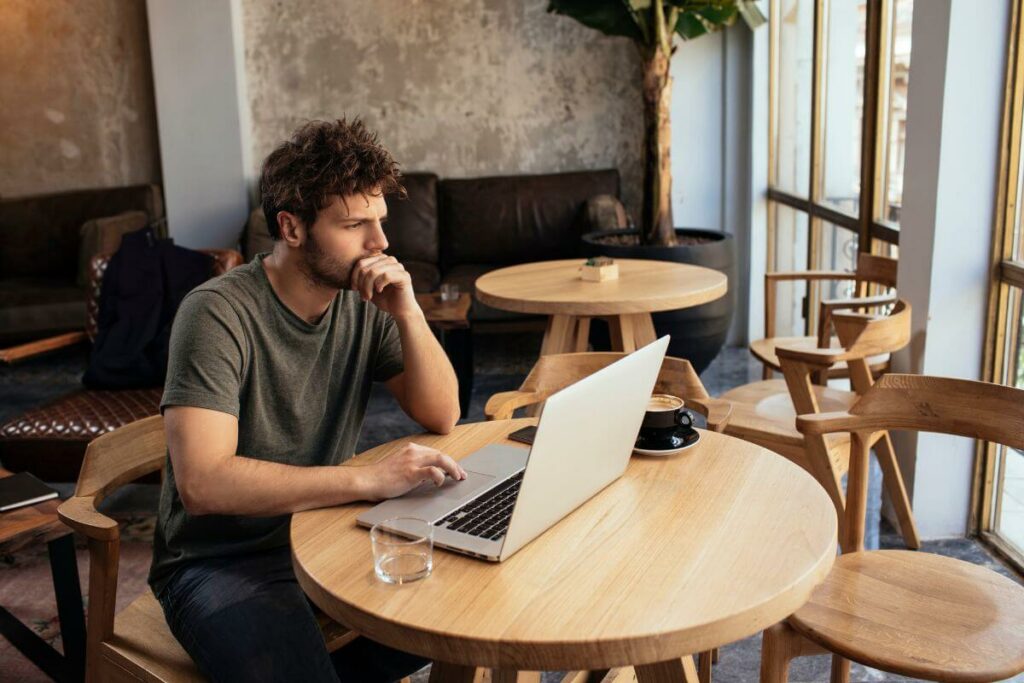 Here again it depends on the digital nomad visa you choose.
The application fee for a permanent residence visa (self-employed person or start-up visa for example) is $CAN 2140 ($1555 / 1465 €) and is non-refundable.
The application fee for a temporary visa (like a tourist visa for example) varies from $CAN100 ($70 / 68 €) to $CAN500 ($360 / 342 €).
Electronic Travel Authorization (eTA) which will allow you to stay in the country for up to six months depending on your nationality only costs $CAN7 ($5 / 5 €).
Tax Digital Nomads Can Expect in Canada
Working and living in Canada means you will be subject to the country's tax laws. The amount of tax you can expect to pay will depend on your income and the length of your stay.
If you applied for a temporary stay visa, then you're considered as a non-resident for tax purposes and all income sourced from outside Canada won't be subject to Canadian tax.
But if you were granted permanent residence in Canada, then you become a tax resident and are subject to Canadian tax on your worldwide income, including income earned while working remotely for foreign companies.
How Long You Wait To Get Canada Digital Nomad Visa
The processing time for a Canada Digital Nomad Visa application varies on the volume of applications and the completeness of your application.
It is usually around four weeks, but some applications may take longer to process if additional information or documentation is required. Temporary residence visas are quicker to obtain than permanent visas.
Bringing Family With You in Canada
Most Canadian visas will allow you to bring your family with you. Family members who are eligible to come with a digital nomad include spouses, common-law partners, and dependent children.
Your family members will have to meet all eligibility criteria and have their own visas or permits to come to Canada.
They will also have to provide all required documentation, including proof of relationship, and pay for extra visa fees.
Cost of Living in Canada
| Accommodation | Cost |
| --- | --- |
| Rent | Around CAD 1300 / $940 / 890 € for 1 br |
| Buy | CAD 720000 / $518 875 / 490 000 € |
| Hotels | CAD 175 to 250 / $126-181 / 120-170 € |
| BnB | CAD 100 to 200 / $72-144 / 68-136 € |
| Food | Cost |
| --- | --- |
| Restaurant | CAD 20 to 25 / $14-18 / 13-15 € |
| Groceries | CAD 70 to 90 / $50-65 / 47-61 € /week/pers |
| Fast Food | CAD 10-15 / 5 to 7 € / $5 to $7 |
| | |
| Transports | Cost |
| --- | --- |
| Train | CAD 30 / $21 / 20 € per 100km |
| Bus | CAD 2 to 3 / $1.58 to $2.63 / 1.50 to 2.5 € |
| Taxi | CAD 3 / $1.16 to $2.00 / 1.10 to 1.90 € /km |
| Car rental | CAD 50-80 / $36-58 / 34-55 € /day |
| Airplane | CAD 150-300 / $108-217 / 102-204 € /fl |
| Leisure | Cost |
| --- | --- |
| Day excursion | CAD 150-300 / $108-217 / 102-204 € |
| Nightlife | CAD 20 to 25 / $14-18 / 13-15 € |
| Museum / attractions | CAD 20 to 25 / $14-18 / 13-15 € |
| Outdoor activities | CAD 50-80 / $36-58 / 34-55 € |
You can also check the Cost of Living in Canada here.
Is There Digital Banking In Canada ?
Most major Canadian banks offer digital banking services such as online banking, mobile banking, and other digital tools that will allow you to manage your finances from anywhere at any time.
Royal Bank of Canada (RBC), Toronto-Dominion Bank (TD), Bank of Montreal (BMO) and ScotiabankDigital, for example, are great for digital nomads relocating in Canada.
You might also want to consider full online banks for international payments.
Popular Digital Nomad Hotspots (Cities) In Canada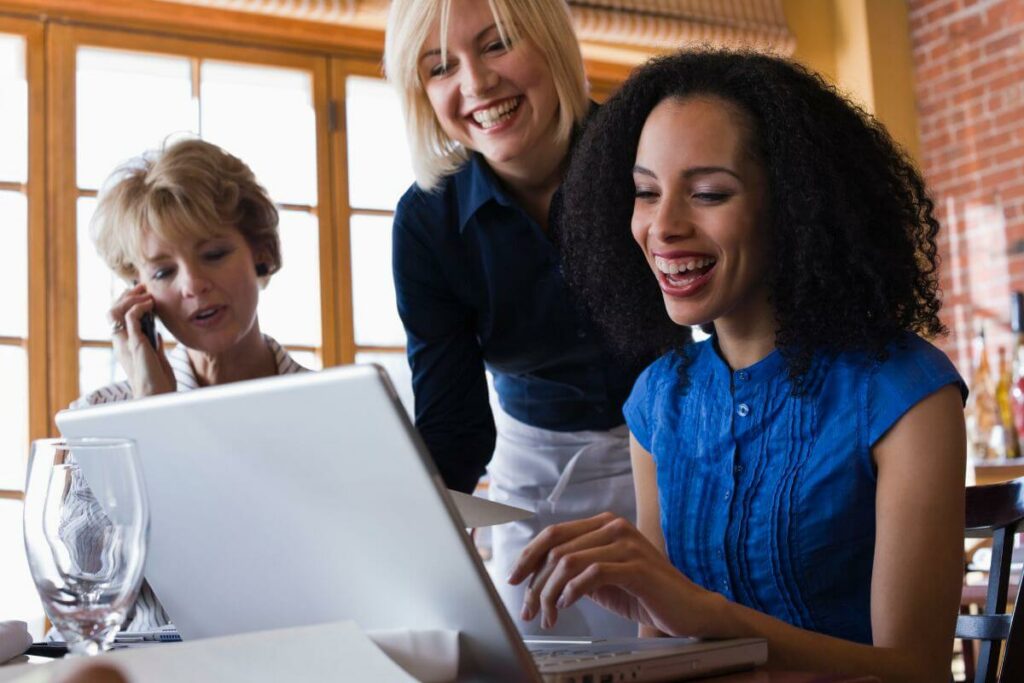 Canada has many cities that offer great opportunities for digital nomads, with plenty of coworking spaces, diverse communities, and cultural attractions.
Vancouver is one of the best cities with its strong tech industry and a growing start-up ecosystem. There you will find many coworking spaces, such as The Network Hub, Werklab Ink, and The Hive. It's also a great place for outdoor activities lovers !
Toronto is Canada's largest city and a hub for business and innovation. It's home to a thriving start-up scene and a large community of entrepreneurs and professionals. Here again you will find plenty of coworking spaces, like EAST ROOM, WeWork Office, and District28. The city is also located very close to Niagara Falls !
Montreal is a vibrant and culturally rich city. It's home to many artists, designers, and entrepreneurs from all around the world, making it a great destination for digital nomads. The city also has a variety of coworking spaces, such as Crew Collective & Café, Café Perko, and Notman House. A great place if you also speak French !
Final Pros & Benefits of Working as Digital Nomad in Canada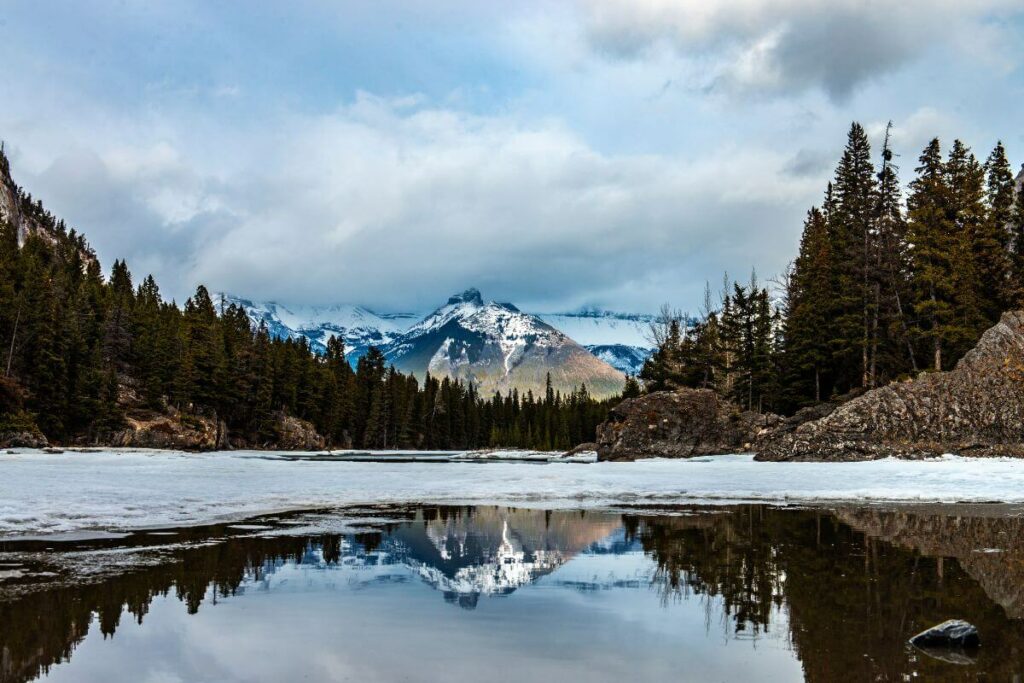 Whether you like walking in the mountains, big and vibrant cities or enjoy natural wonders, Canada is a great place to settle as a digital nomad.
The well-established infrastructure, encompassing high-speed internet access and co-working spaces ensure a seamless and productive work experience.
You will also love Canada's multicultural essence and its friendly and welcoming atmosphere. Plus the country has a strong economy and stable political climate, perfect to secure your business.
Another pro is that Canada is always looking to attract remote workers and foreign talents, so moving there isn't a very difficult process, even if there are no official digital nomad visas.
Few Drawbacks To Have In Mind
Despite the numerous benefits of working as a digital nomad in Canada, there are also some potential drawbacks you should have in mind before making your decision.
First, the country's climate can be quite diverse, with harsh winters in most areas that may be daunting if you're not used to extreme cold or snow.
Also, the cost of living in major cities like Toronto and Vancouver means you'll have to make a high salary in order to live comfortably.
The last drawback is a more pragmatic one : Canada doesn't have official digital nomad visas, which means you'll have to choose one of the alternatives detailed above.
3 Alternative Countries With Actual Digital Nomad Visas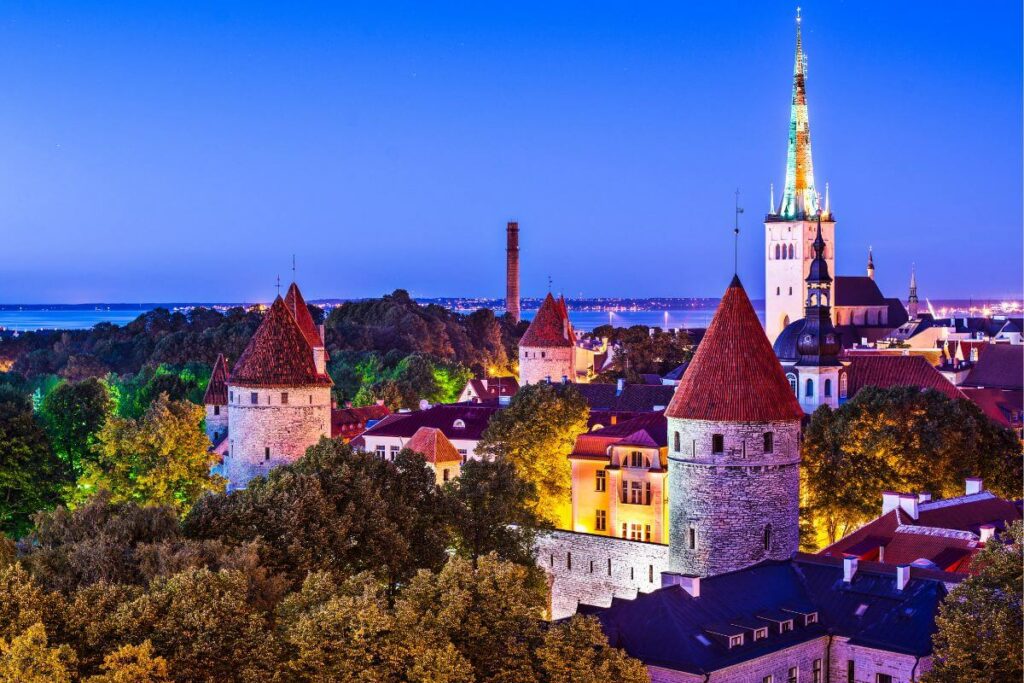 Here are some other countries you might want to consider if you're looking for a destination that actually has official digital nomad visas options.
Estonia: Estonia is a pioneer in the realm of digital nomad visas. The country offers digital nomads the opportunity to reside in a country known for its technological advancements and entrepreneurial spirit. The Estonian digital nomad visa will enable you to stay in the country for up to a year.
Croatia: Croatia's digital nomad visa program is designed to attract remote workers seeking a Mediterranean paradise with idyllic coastlines, ancient architecture, and a pretty low cost of living. A way cheaper and sunnier destination than Canada !
Costa Rica: Remote workers looking for an American destination with remote working visa may also consider Costa Rica. Costa Rica's digital nomad visa will allow you to enjoy its natural beauty, warm climate and good infrastructures for up to two years.
FAQs
Can I move to Canada as a digital nomad ?
Yes, you can move to Canada as a digital nomad, but you'll need to obtain a temporary visa or work permit, depending on your nationality and intended stay duration.
Do Canadian digital nomads pay tax ?
Yes, Canadian remote workers are subject to income tax on their worldwide income, but tax treaties and foreign tax credits may avoid double taxation.
How much tax do you pay on passive income in Canada ?
Passive income is subject to varying tax rates depending on your residency status and income level.
How fast is internet service in Canada ?
Internet service is mostly fast and reliable, with average speeds of around 100 Mbps. Speeds may vary depending on location and service provider.
Wrap Up
While Canada doesn't currently have a specific digital nomad visa, the country offers various alternatives such as the self employed program, the start up visa program or the temporary work permit.
Canada's will to attract foreign nationals and talents leads to many immigration programs, especially in the tech sector. So if you're looking to live and work in Canada permanently or temporarily, then you have plenty of options to choose from !