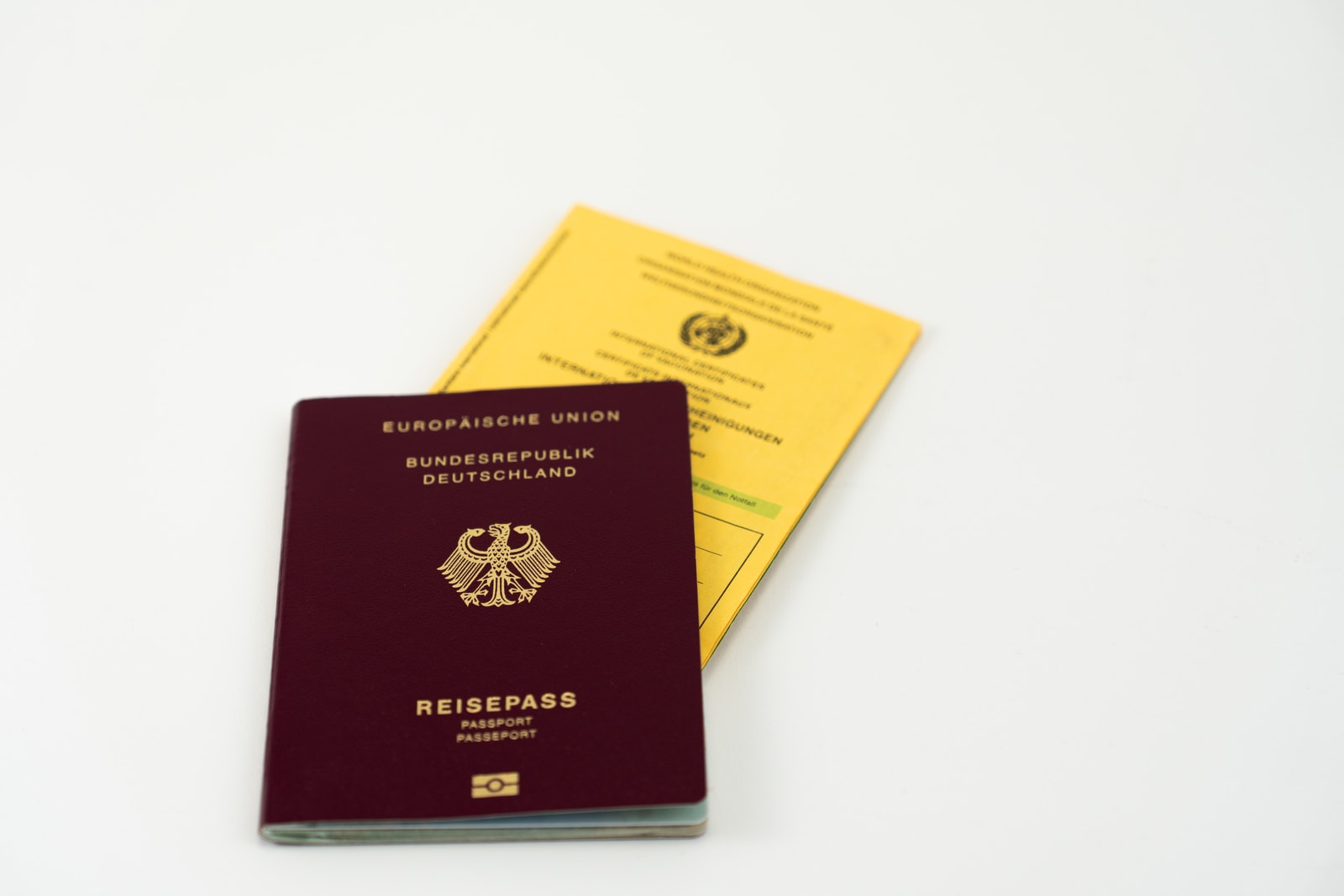 The covid-19 has presented a lot of travel restrictions in most parts of the world, but let us hope that this summer, we will be able to eat out in our favorite restaurants and travel abroad again. To prevent people from contaminating each other, proof of vaccinations in each traveler's passport will soon be mandatory. In this article find out what vaccine passports are and how will they work.
Book Your Flight Reservation Now
Proof of immunization against the COVID-19 pandemic
The idea of a covid-19 vaccine passport is not a new concept. It is just like the yellow fever vaccine passport which has been among the requirements to travel to South America and Africa. The only difference is the covid-19 vaccine passport is like an international certificate of vaccination, because it is a standardized vaccination.
The objective of setting up a vaccine passport is to establish a standard guide to health forms. Many airlines have tried to issue a standardized result of the covid-19 test. The passport serves as proof that the passenger has been injected with anti-covid-19 vaccination and won't catch the virus or contaminate other people. This kind of passport might be a good thing to prevent further outbreaks of the pandemic, thus, it is estimated that all adult citizens will be vaccinated to be allowed to travel. In other words, it can be said that the document will be a requirement in a visa application.
The vaccine passport shows the PCR test result of the passenger. With a vaccine passport at hand, it is easy for airline companies across continents to cooperate when checking the passengers' health condition.
The vaccine passport makes it easy to eliminate any possible contamination from exposure to the covid-19 pandemic and its variants.
With your vaccine passport, hotels and big restaurants can open doors to tourists again.
Vaccinated passengers don't need to be quarantined before their departure and after arrival at their destination.
How will the COVID-19 vaccine passport work?
Some countries have adopted the idea of vaccine passports since the beginning of this year. In late February, for example, Israel adopted the Green Badge System. The Green Badge gives inoculated people full access to public places and happenings. The pass has a verified QR code which indicates that the owner has been immunized from the plague and can have full permission to enter swimming pools, restaurants and to attend large gatherings like concerts. Other countries are equally working on practical solutions through the vaccine passport. By this summer, Denmark and Sweden will adopt a Digital Green Pass, which is a kind of vaccine passport. Vaccinated citizens will be allowed to travel to any Schengen territories of the European Union. Unvaccinated nationals, however, must be tested with a PCR test. This means that passengers who have not been protected against the virus by a vaccine will not be restricted from travelling but have to undergo a test. After being tested as negative and quarantined for a few days, they will be allowed to travel to any country which opens their doors to unprotected citizens.
Book Your Flight Reservation Now
Will every country in the world have access to the COVID-19 vaccine passport?
Having every citizen immunized from the pandemic is challenging even if it can help the world to return to normal life. The main reason is the disparities in access to the covid-19 vaccination. Developed countries are more likely to have faster access to the vaccine sooner, and a big part of their population will be immunized from the pandemic and its variants. Country members of the European Union, for example, have gradually implemented the use of vaccine passports to reopen their long-locked territories and plan to lift the ban next summer.
 In contrast, developing countries will take a long time to have access to inoculations, leaving many people vulnerable. Also, finding the right vaccination for its population is problematic for developing countries, where more new cases of the pandemic have been discovered. In countries where people have frequent gatherings, it is likely to have a surge of the new variants of the virus. This implies that it is skeptical that every nation in the developing countries will be inoculated against the plague soon. However, lifting the ban against international flights can cause a lot of controversies and dissatisfaction from the developing countries population.
Book Your Flight Reservation Now
What may happen if the traveler does not have a vaccine passport?
Due to the limited access to preventive measures, the World Health Organization advises against using Certificate of Vaccination to allow people to travel. Requesting proof of vaccine from nationals will cause more discrimination among people and races. In other words, requiring a vaccine passport in a visa application may be more challenging for many reasons.
In contrast, much time will be spent by airlines to check the health condition of unvaccinated travelers. More facilities have to be ready to receive unvaccinated travelers who need to be quarantined for 14 days before they leave a country. Upon arrival at their destination, the unvaccinated traveler must quarantine themselves for 7 days if they do not have any symptoms. However, a 10-day self-quarantine is required for any passenger who does not have a vaccine passport if they have some of the COVID-19 symptoms.
In conclusion, it can be said that the covid-19 vaccine may soon re-establish immunity and allow people to get back to normal life. Anyway, you can start traveling even now to any of the countries that reopen their territory to passengers with vaccine passports. Booking a flight with Onward Ticket will make your journey safe.